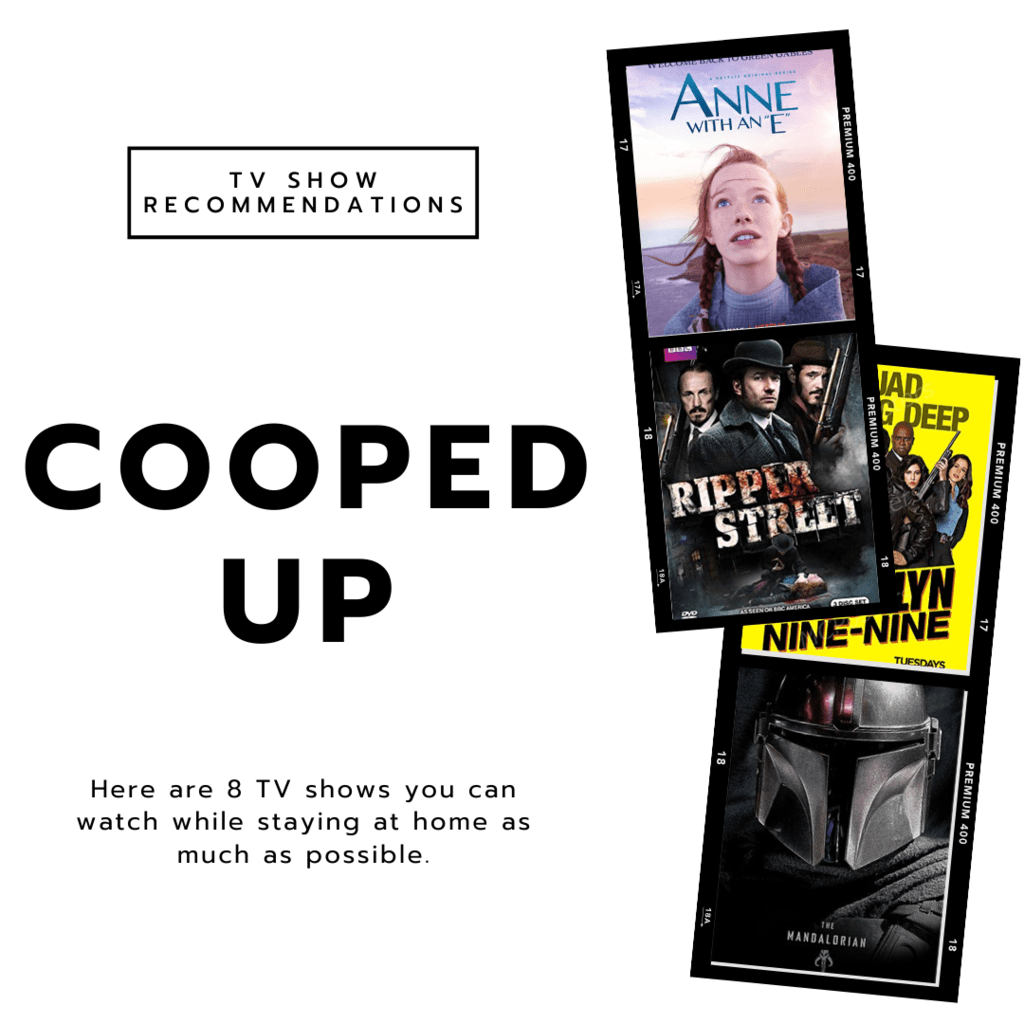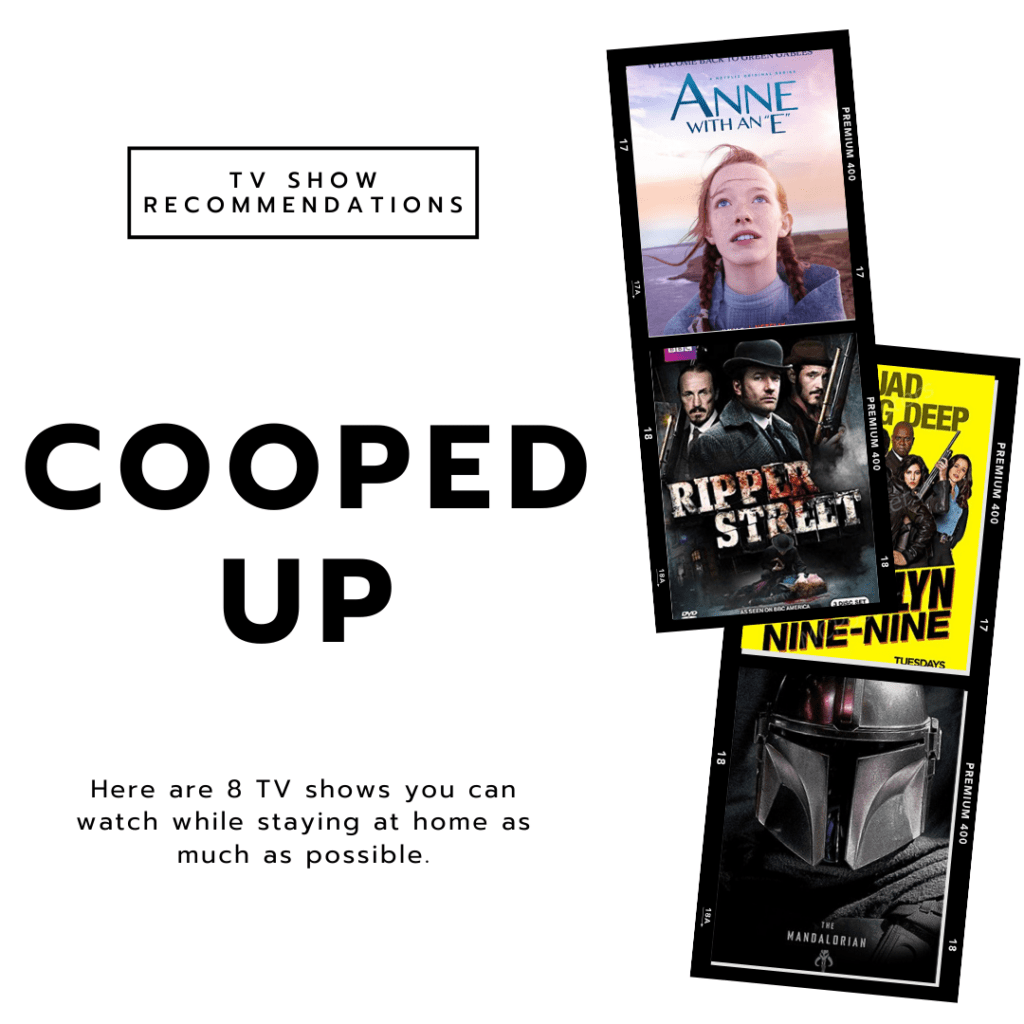 While many of us enjoy being at home, being forced to stay at home is an entirely different experience — and all this time at home can definitely get boring. So instead of my usual posts, over the weeks ahead, I'll be recommending you movies, books and TV shows you can watch and read while spending as much time as possible inside your house.
Last time, I shared my favorite movie recommendations for your time at home. This week, I'm sharing some of the best must-see TV shows you can binge-watch or catch up on! There's a little something for everyone.
Read on for my favorite tv show recommendations.
If you like thrillers…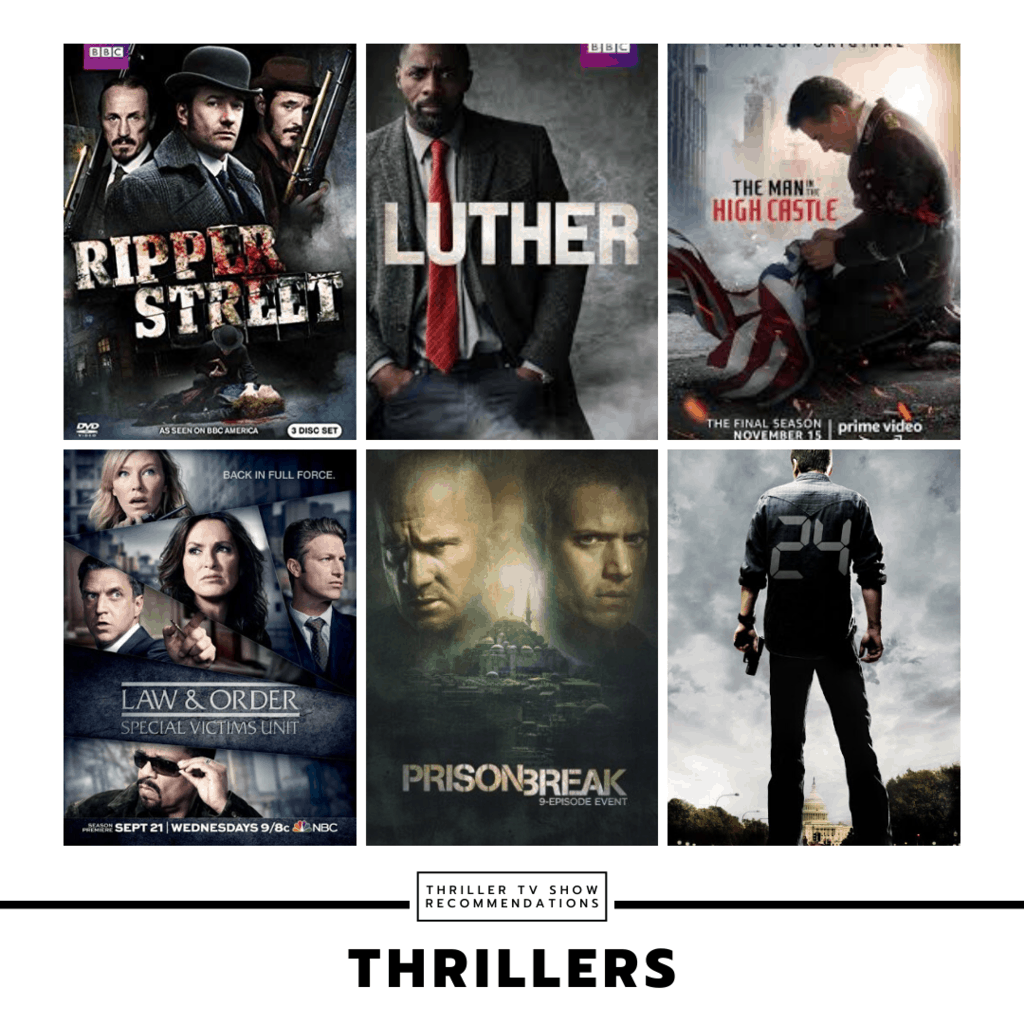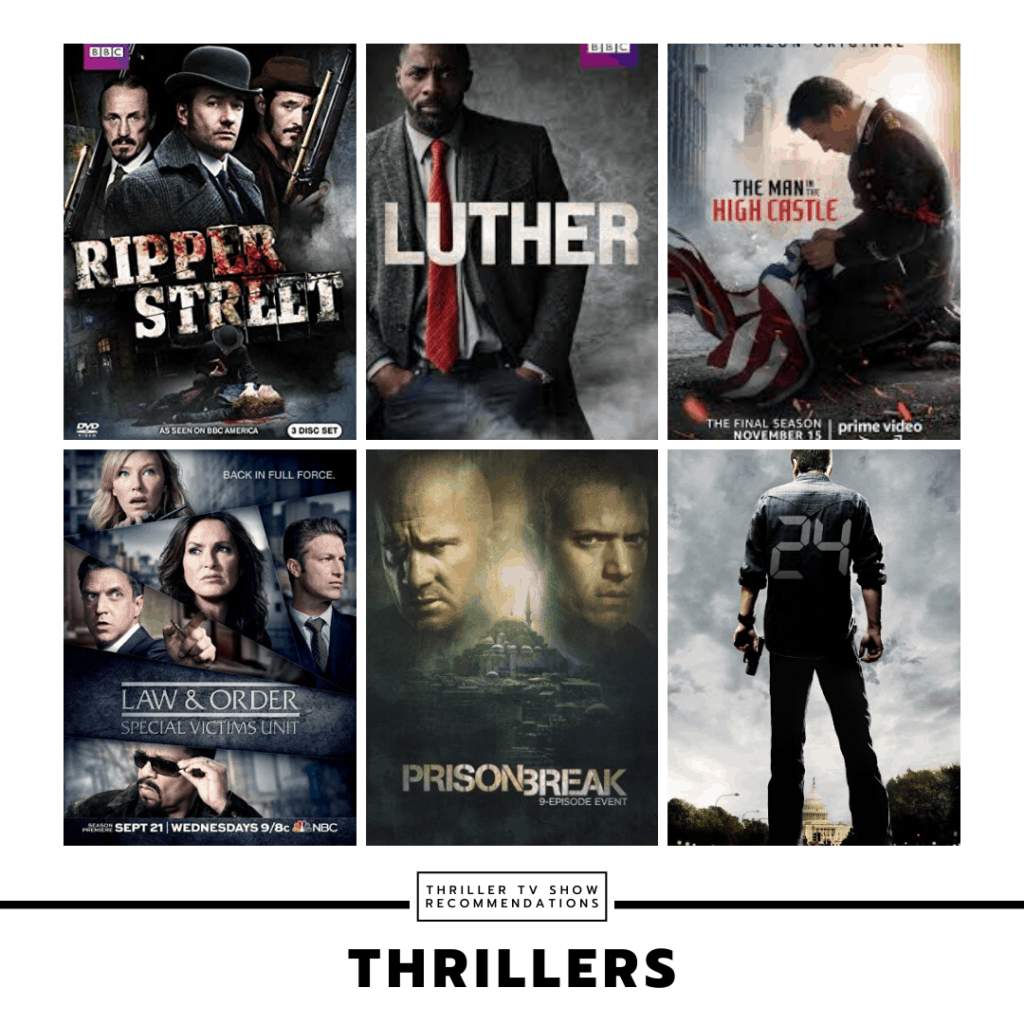 Fast-paced, suspenseful, and tense, thrillers are popular for their twists and turns. And if you like this genre, you have a ton to choose from when it comes to TV.
Any police procedural, like Law & Order, can be considered a thriller. There's also the more dynamic take on past crimes à la Ripper Street, the alternate universe full of intrigue in The Man in the High Castle, the "can-do-it-all" heroes in shows like 24, the suffocation and danger at every corner of Prison Break and the "genius-but-damaged detective" storylines in Luther.
The first show I'll recommend is not a new one, but it's one that is very worth watching for the first time if you haven't seen it. And the benefit of hindsight makes this an amazing show to re-watch.
1. Dexter (2006-2013)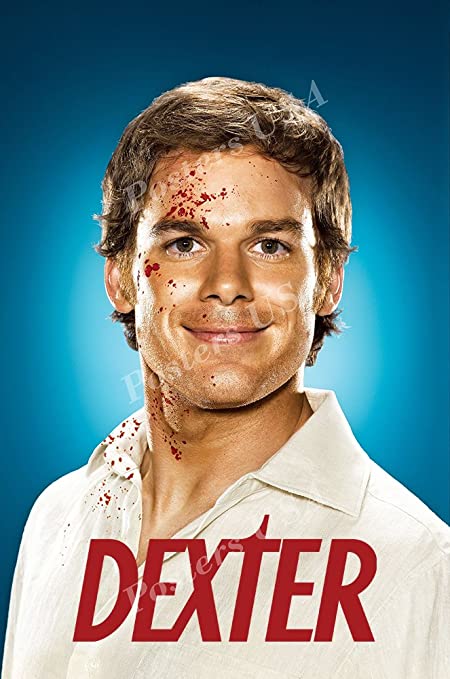 Putting aside its controversial ending, this is a fantastic show and a great take on the serial killer genre. Brilliantly led by Michael C Hall as the titular Dexter, this TV series aired from 2006 to 2013.
Based on a series of books, the show follows the eponymous character, Dexter, a blood spatter analyst that works for Miami's police alongside his adoptive cop sister Debra (Jennifer Carpenter). Oh, and he is also a serial killer. Specifically, Dexter hunts other killers, sex offenders and really bad people in general.
If you like action…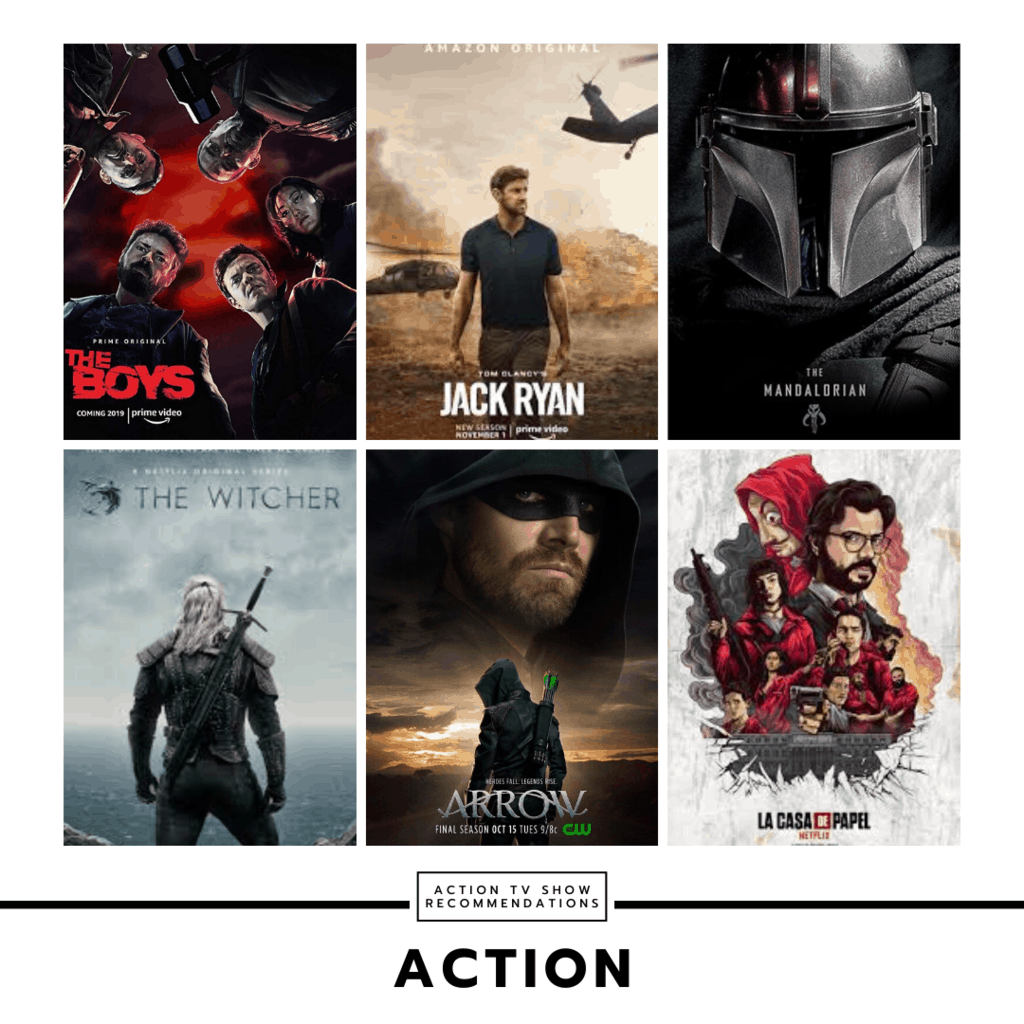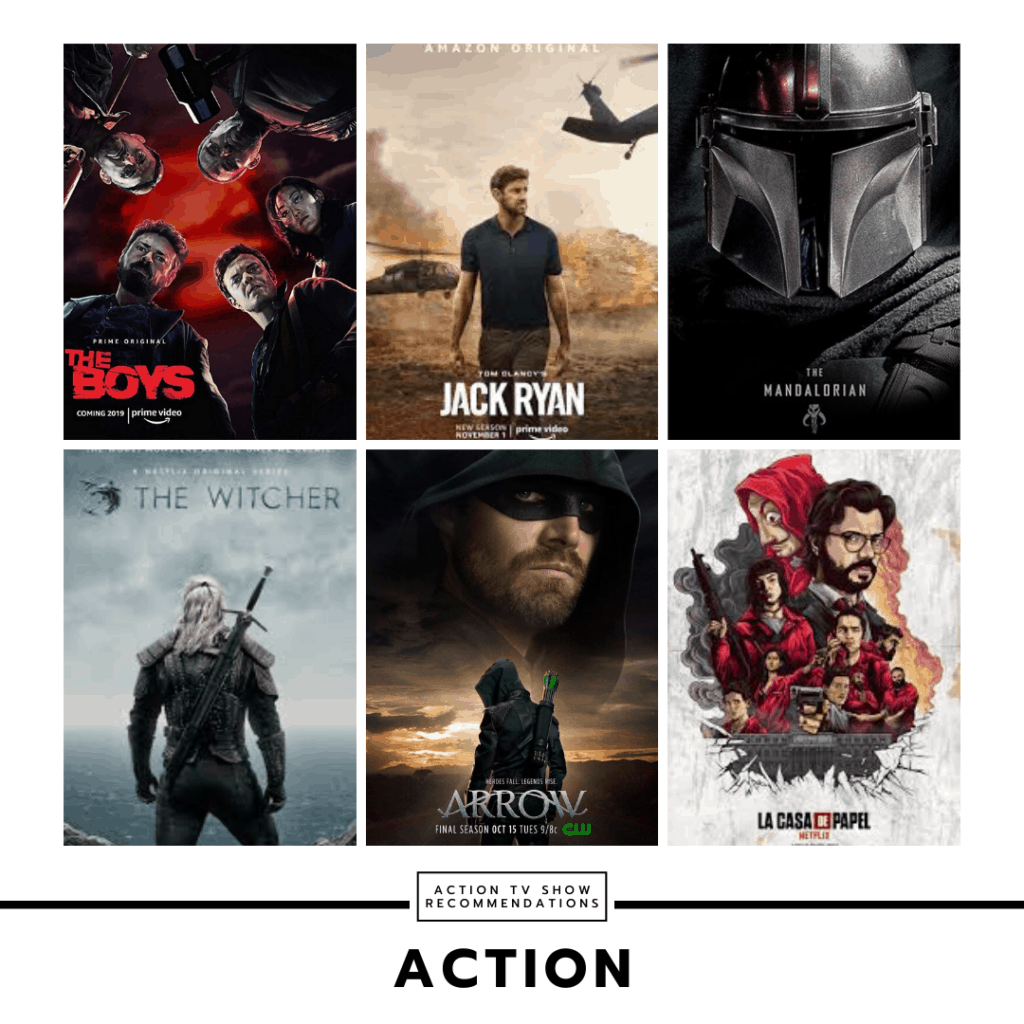 Yes, the action genre can be a part of the thriller one, but the action genre, while fast-paced and tense, focuses on the adrenaline, the fight sequences, and it tends to have a general "Rule of cool".
Action shows take many forms and tend to overlap with most thriller shows, but action is most prominent in shows like Jack Ryan and the Spanish series Money Heist. Superhero shoes also fit the bill, especially ones like Arrow and The Boys. There's the science fiction/action overlap in The Mandalorian, and the fantasy world of The Witcher.
My action tv show recommendation is a show I wasn't expecting much from, but it blew me away:
2. Happy! (2017-2019)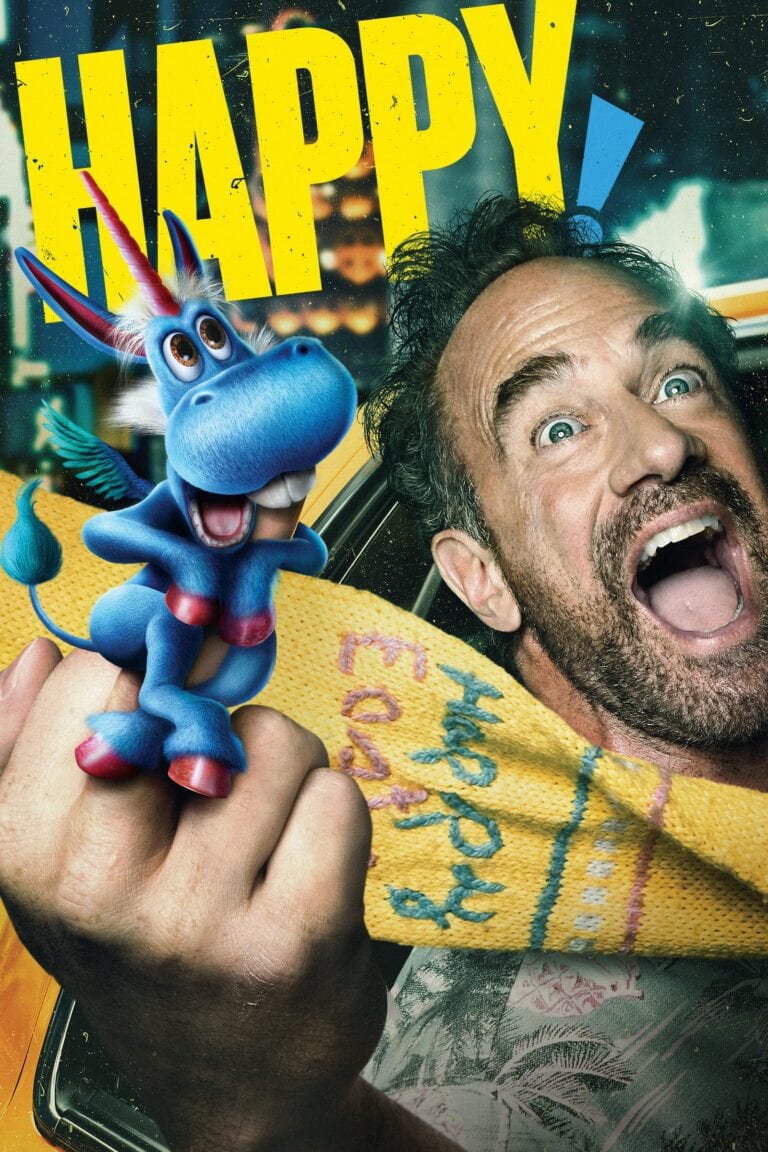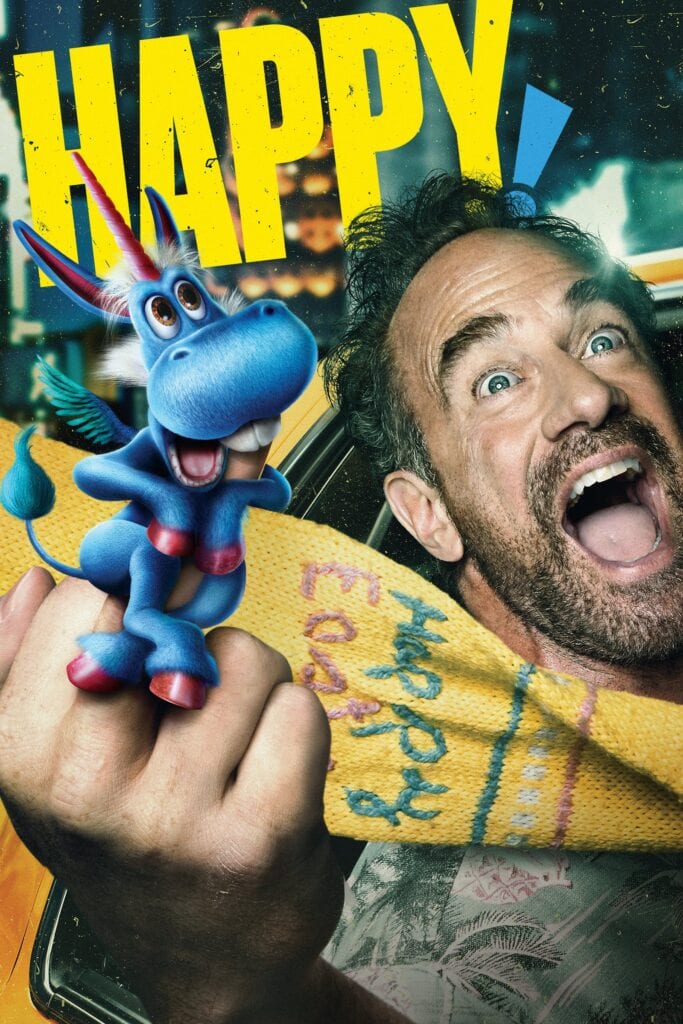 Based on a comic mini-series, Happy! stars Law & Order: SVU alumni Christopher Meloni. This weird take on the buddy-cop dynamic premiered on 2017 and it is a combination of dark comedy, over-the-top-violence and surrealism.
The show follows Nick Sax (Meloni), an ex-cop turned hitman, who teams up with his daughter's imaginary friend, a unicorn named Happy (Patton Oswalt), to save his daughter from a nefarious Santa Claus themed kidnapper.
If you like comedies…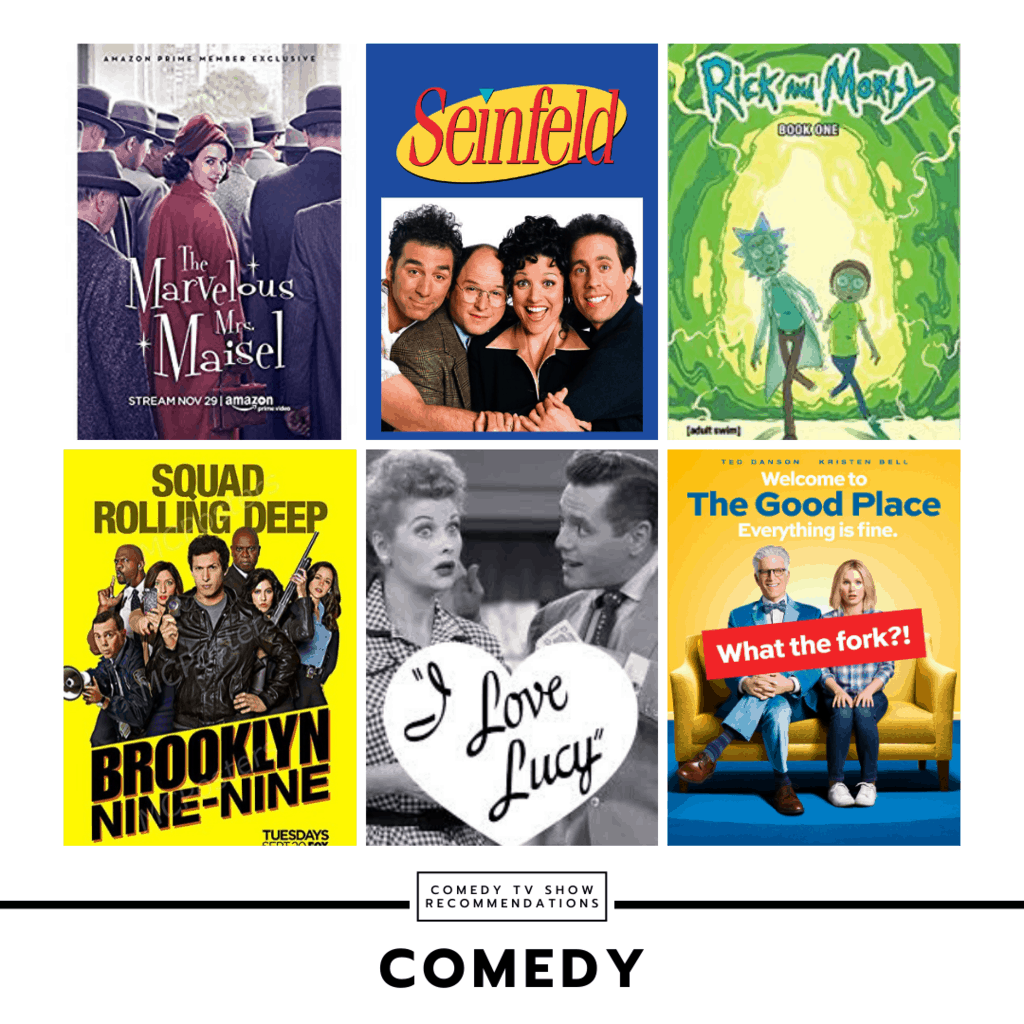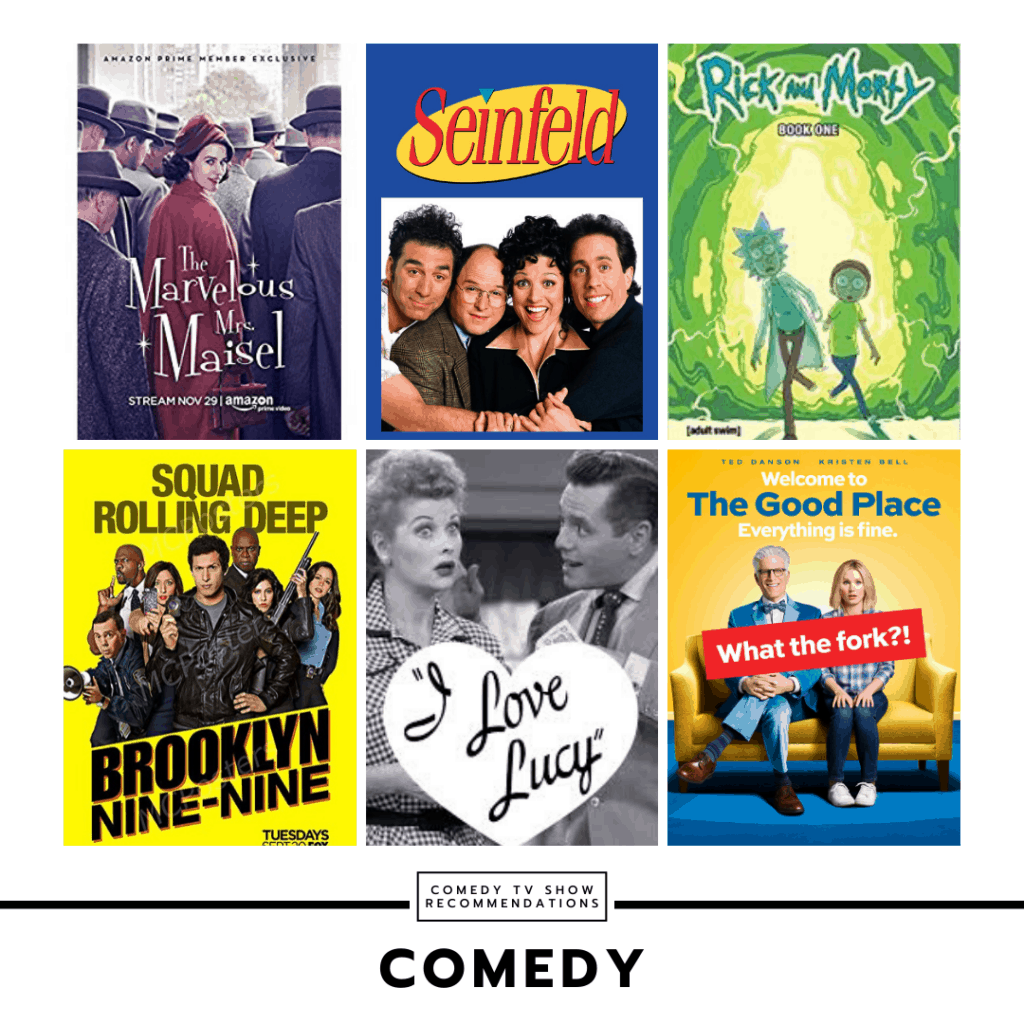 If you had a terrible day, sometimes a comedy show is all you need to make it a bit better. Having a good laugh is always a great idea.
You can choose from a very wide variety of flavors: whether you prefer sitcoms like Seinfeld, classic shows like I Love Lucy, Rick and Morty's sci-fi driven animation, The Good Place's philosophical route, the historical take on stand-up of The Marvelous Mrs. Maisel or Brooklyn Nine Nine's take on the workplace comedy, there's something for you.
There's also the relatable, witty comedy, which is where my next show recommendation comes in:
3. Fleabag (2016-2019)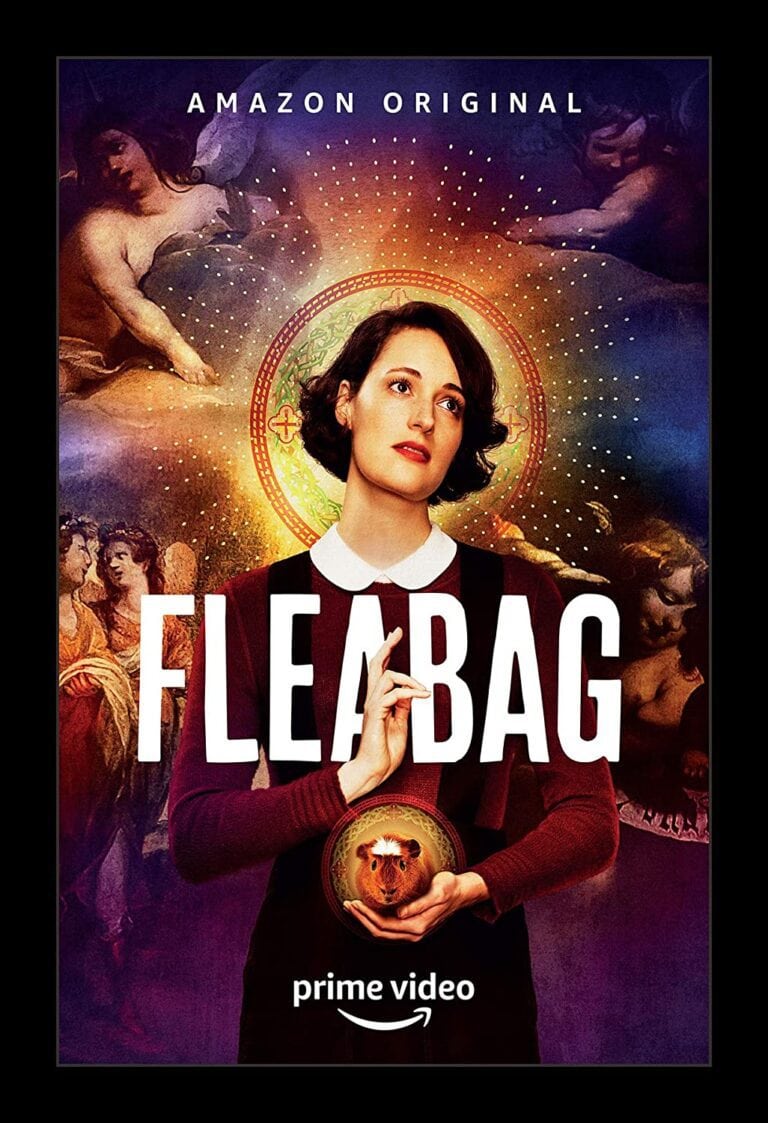 Created by, written by, and starring the brilliant Phoebe Waller-Bridge, Fleabag was originally an award-winning play before being turned into an award-winning TV show.  
The show follows a young dry-witted woman, only known as Fleabag, after the death of her best friend. Struggling to keep her London cafe afloat, Fleabag deals with her dysfunctional family and her troubled love life. It's a dark comedy that will have you in hysterics.
If you like romance…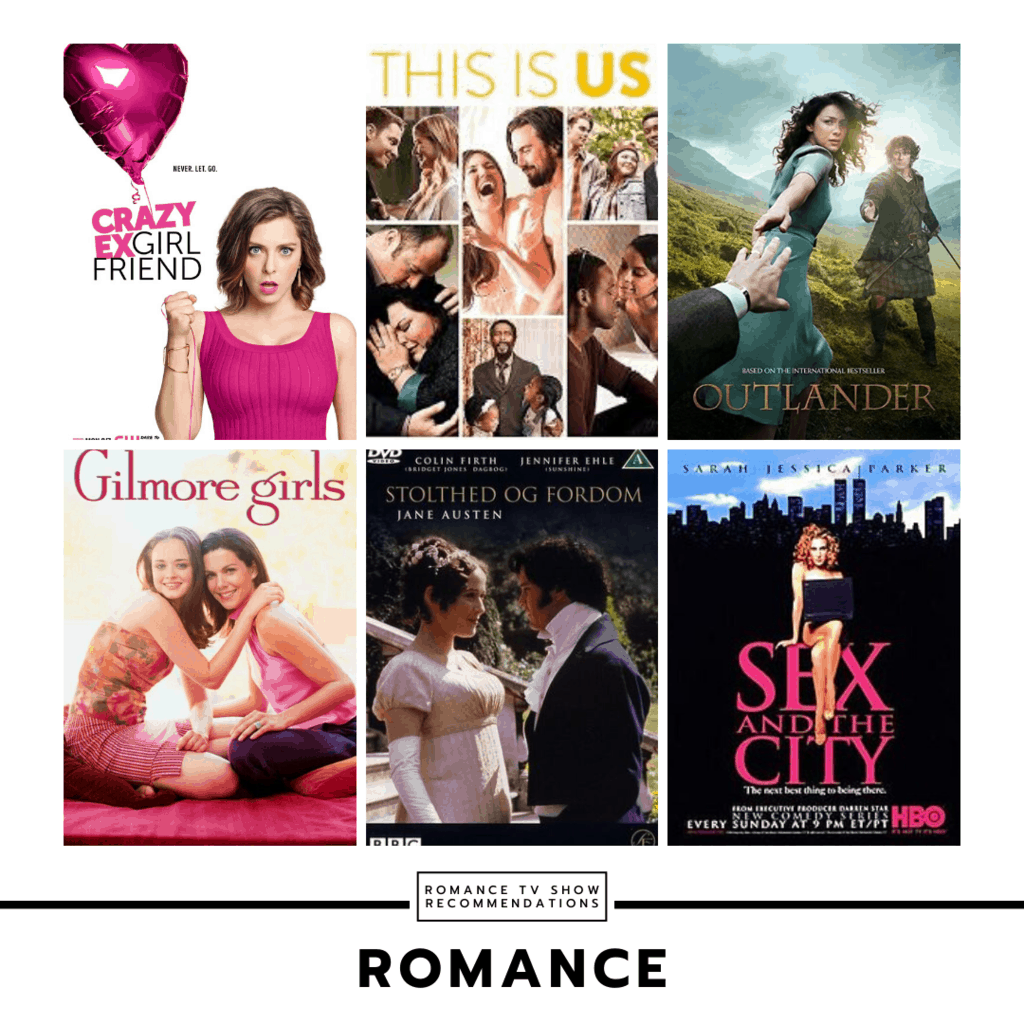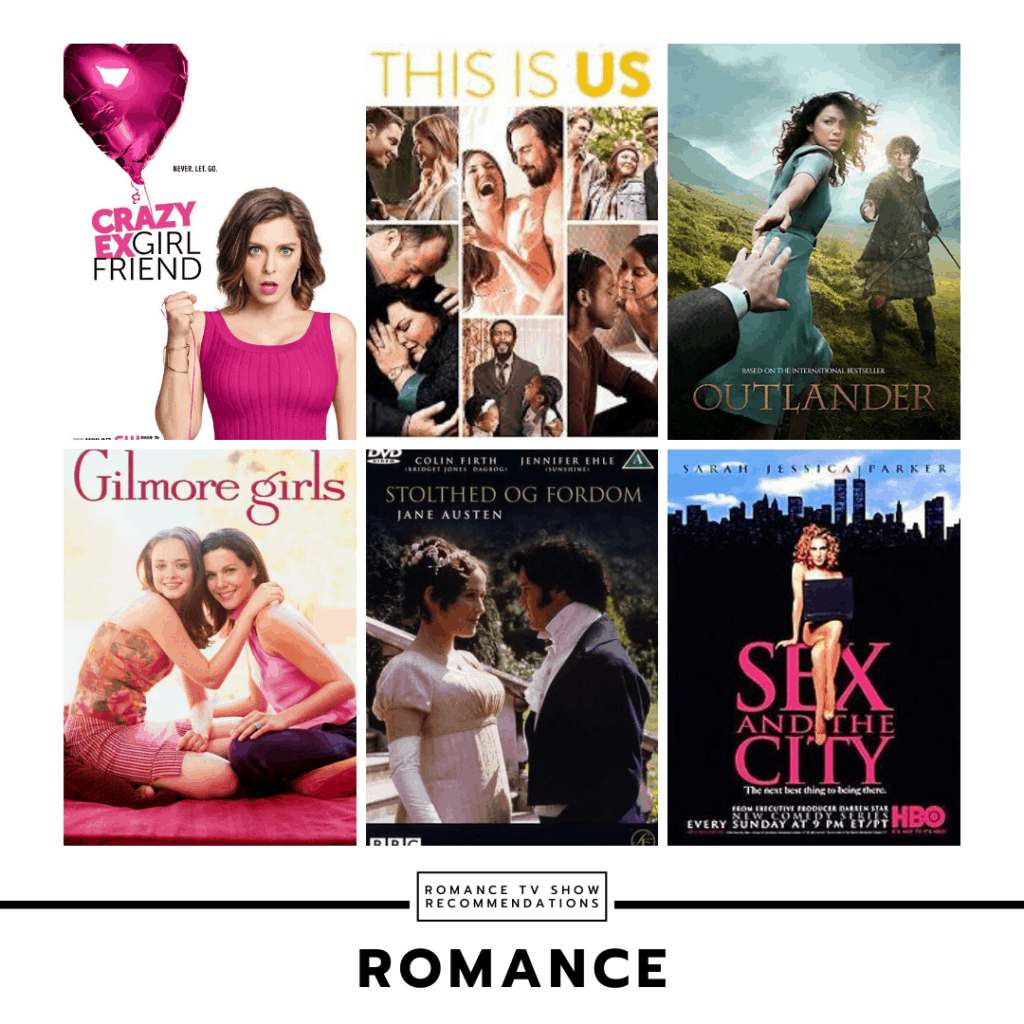 Romance seems to seep through the cracks in most TV shows, however if you love the genre, there are definitely some more concentrated shows for you.
We've got historical romantic dramas like Outlander, more family-centered storylines like Gilmore Girls and This is Us, or the comedic take on love found in Crazy Ex-Girlfriend. The '90s gave us some romantic classics, like Sex & The City and Pride and Prejudice.  
Dramedy is also a big tool for romance and there's where my next recommendation lands:
4. Love (2016-2018)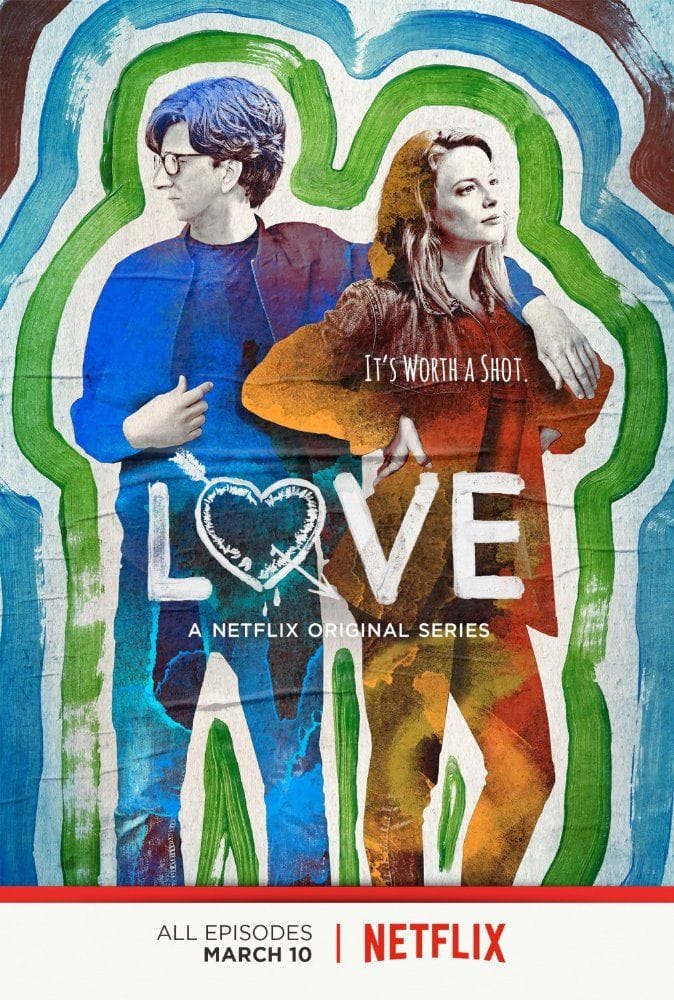 Created by Judd Apatow, Lesley Arfin, and Paul Rust, Love premiered in 2016 and ran for three seasons. It stars Paul Rust and Gillian Jacobs.
The show follows Gus (Rust) and Mickey (Jacobs) as they navigate love, sex, and relationships and the fallout from all of the above. It presents a more "down-to-earth", realistic take on romantic relationships than what you'd normally see on TV, and it's refreshing for that reason alone.
If you like horror…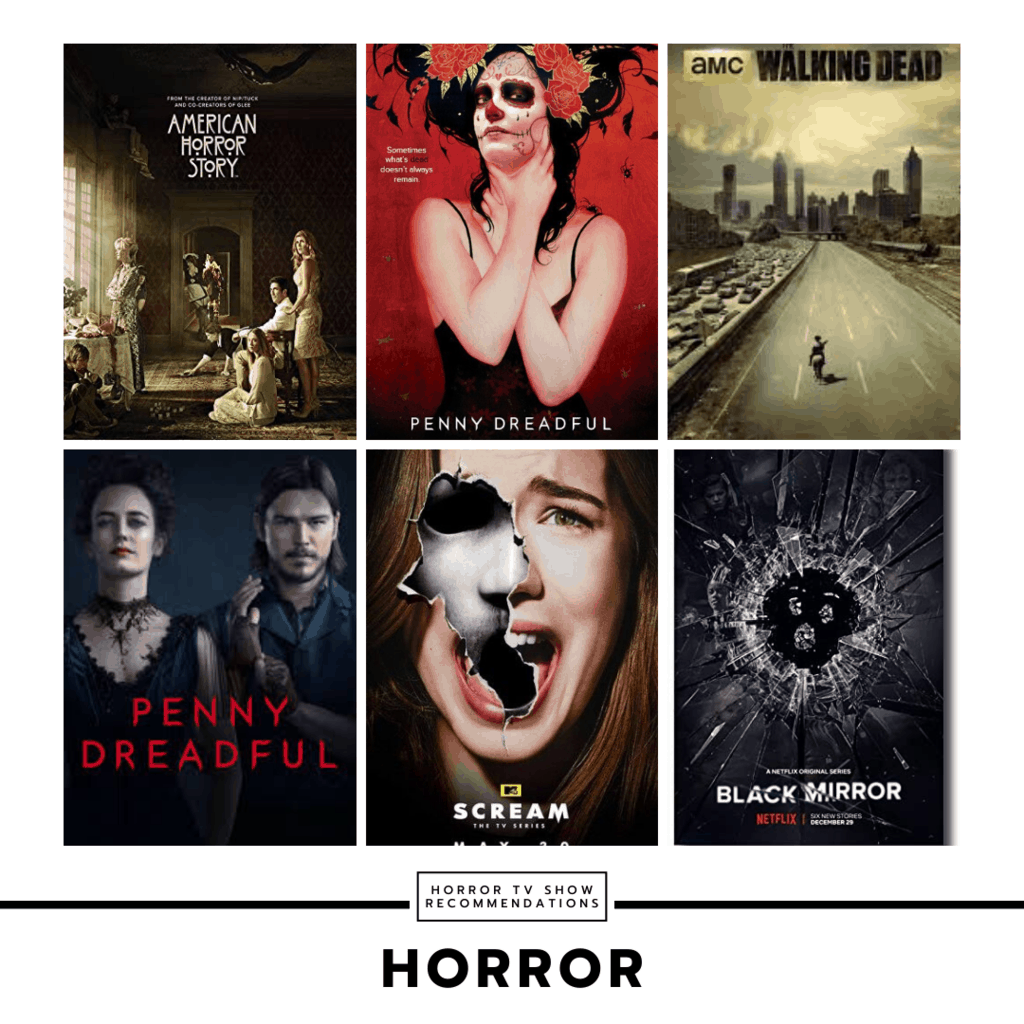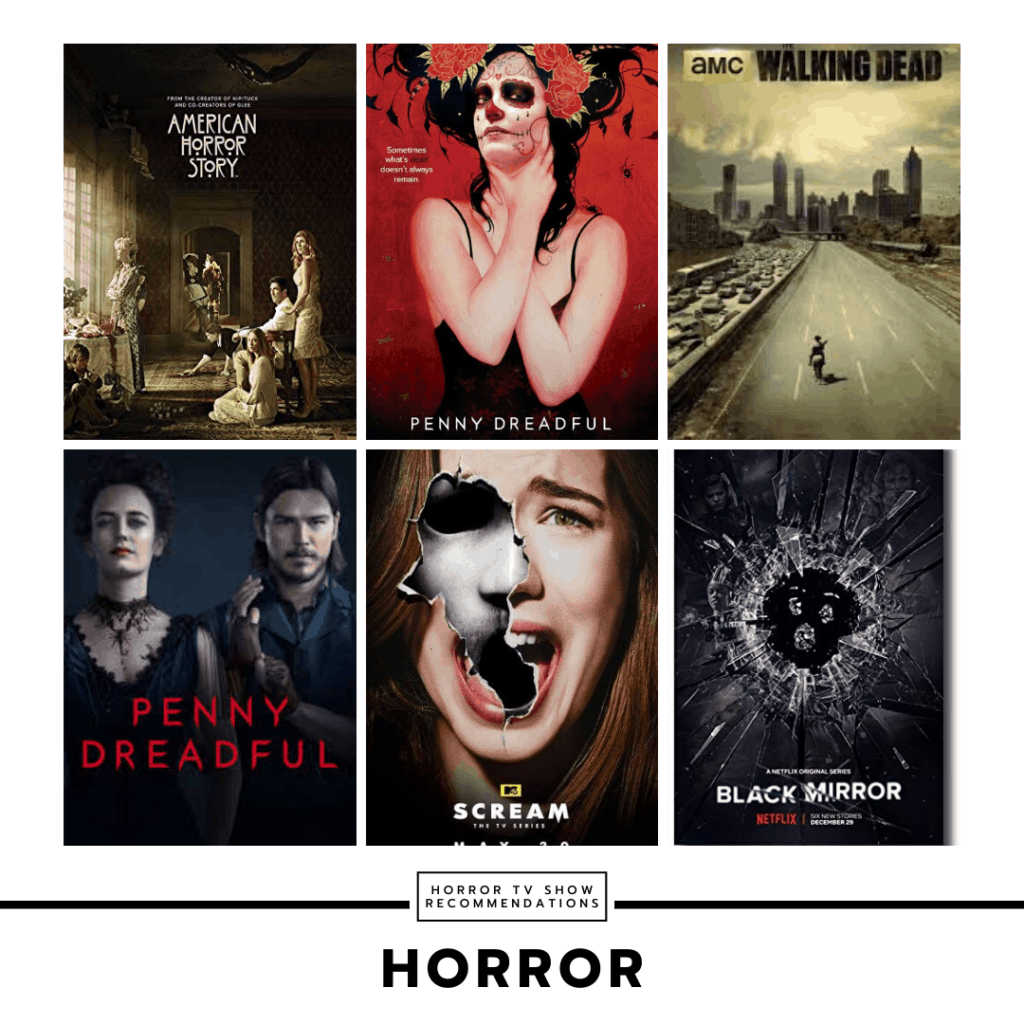 Sometimes all we want is to be a little scared, but we don't want to endure a two-hour long movie. That's where horror TV shows come in.
Horror series include the obvious American Horror Story and The Walking Dead, Victorian inspired Penny Dreadful and its future LA-based spin-off Penny Dreadful: City of Angels, dystopian anthology series Black Mirror and slasher-type shows like Slasher and Scream.
If you really love horror, my next tv show recommendation for you is:
5. Marianne (2019-)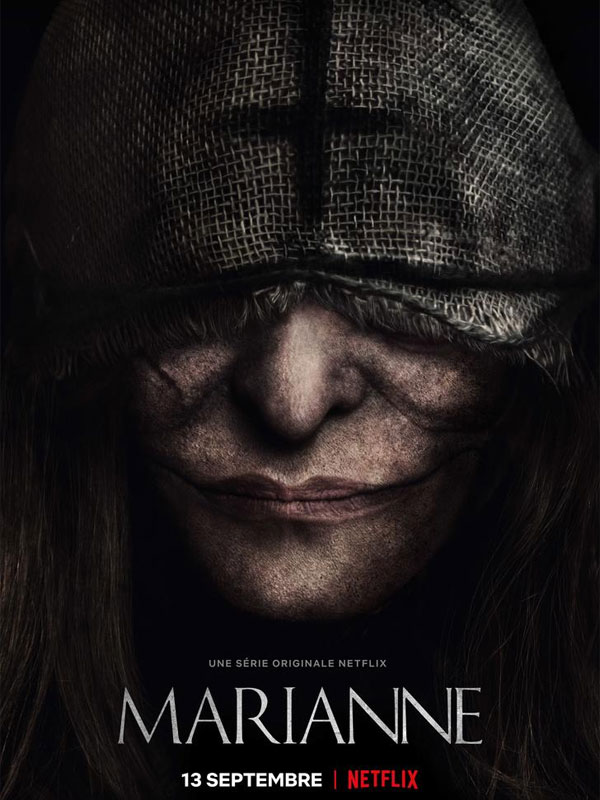 Written and directed by Samuel Bodin and starring Victorie Du Bois (Call me By Your Name), Marianne is a French horror show with obvious nods to Stephen King: it's gory and terrifying in all the best ways.
Emma is a young novelist and her specialty is horror novels. After feeling sick of the world she has created in her novels, she decides to retire and returns to her hometown. Soon, she starts to realize that whatever she wrote, is in the real world with her.
Personal Favorite TV Show Recommendations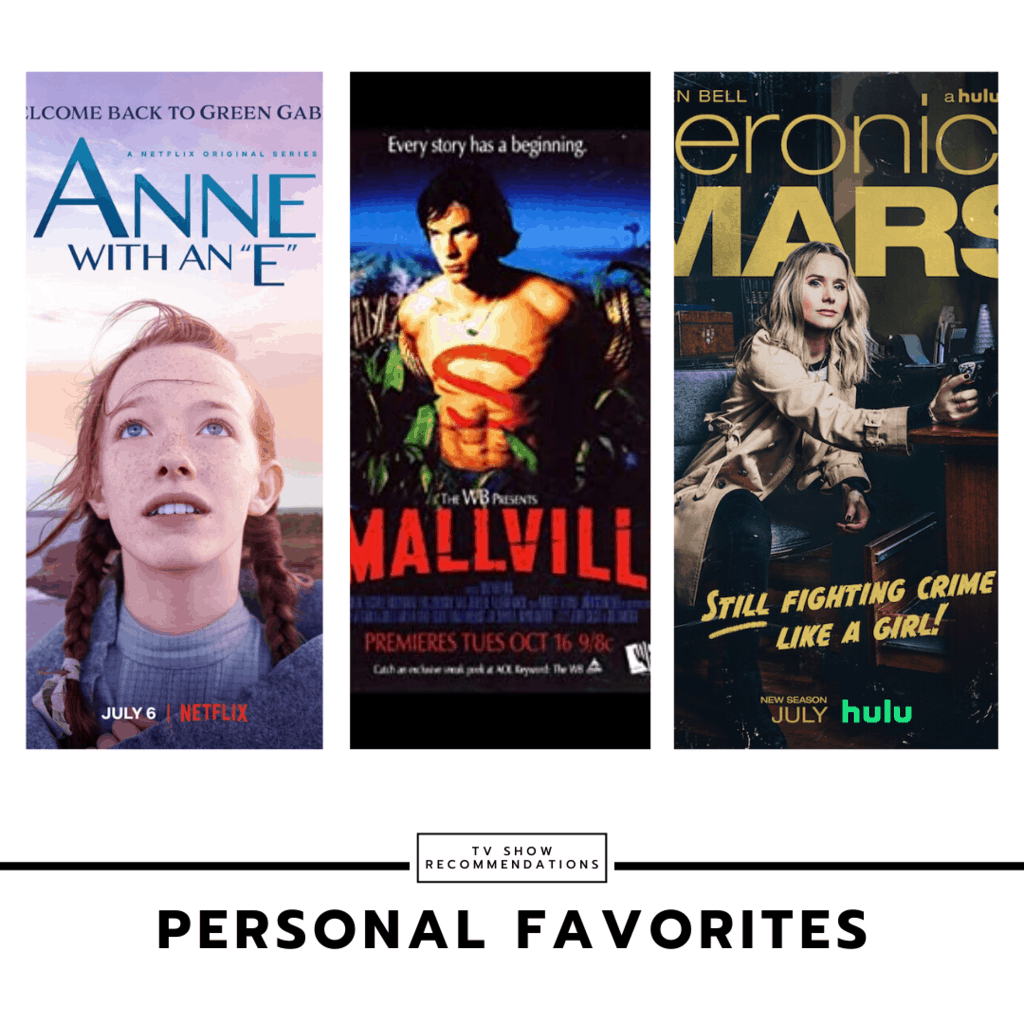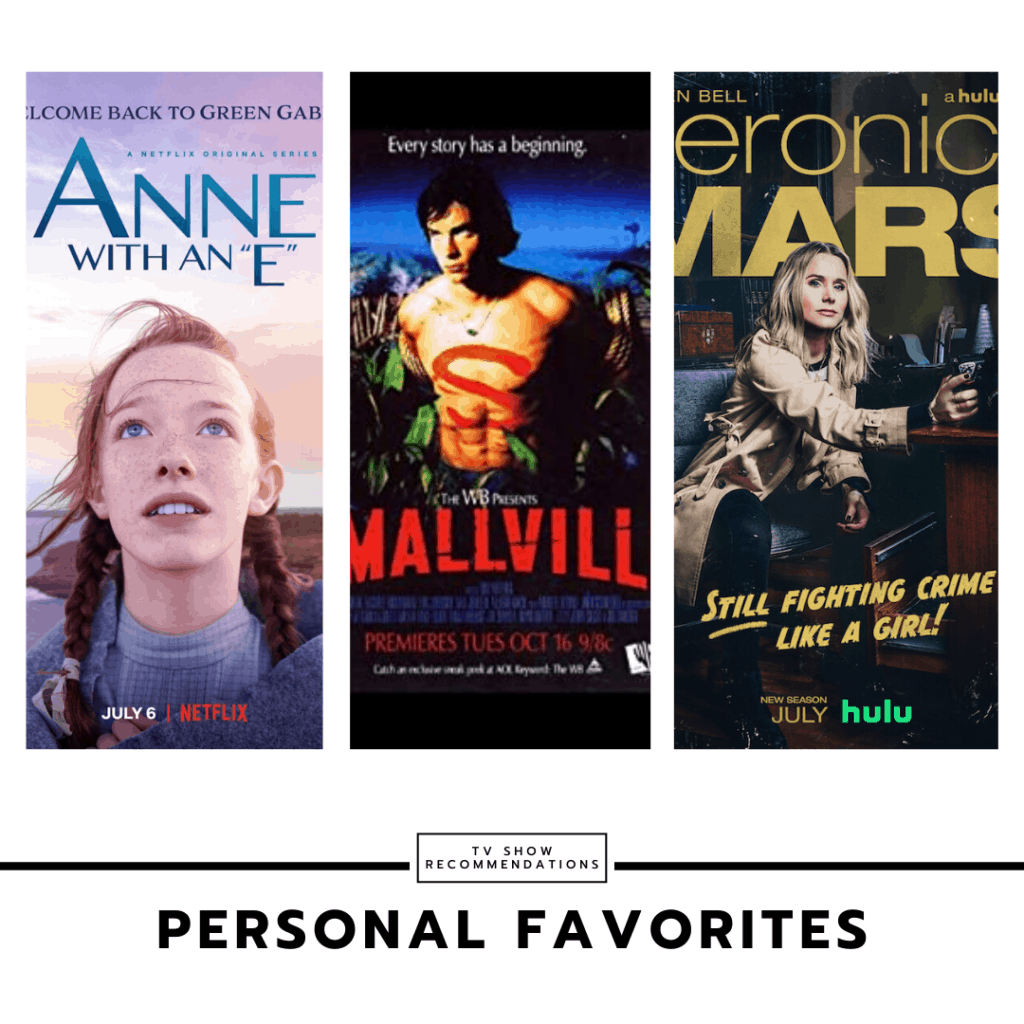 We've been living through a couple of crazy weeks and I don't know about you, but in times like these, a retreat to familiar favorites makes me feel safer and better.
The next shows are personal tv show recommendations that always help me out when I'm having a terrible day:
6. Anne with an E (2017-2019)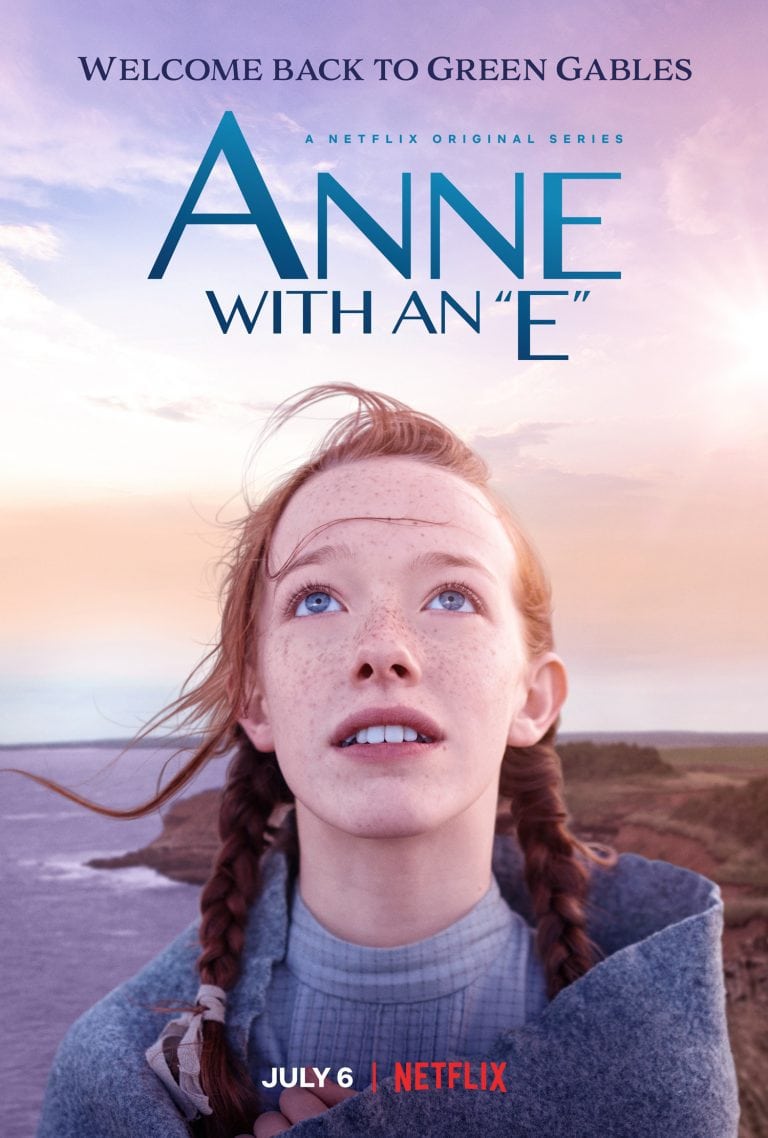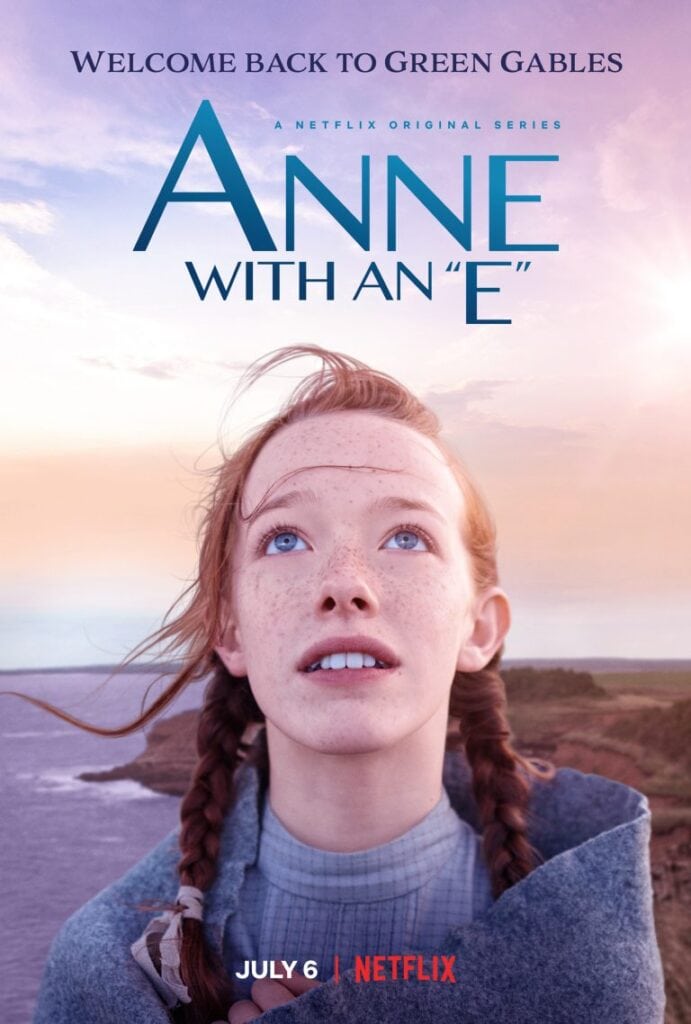 I cannot express how much I was sleeping on this show until last year. It's a shame, because it quickly became one of my absolute favorite shows of all time. Based on the Canadian book, 'Anne of Green Gables', the show premiered in 2017 and has three seasons in total.
In the late 1890s, Anne is mistakenly sent to live with aging siblings, Marilla and Matthew Cuthbert, who live on Avonlea, on Prince Edward Island. Anne proves to be uniquely spirited, imaginative, and smart. She transforms the lives of Marilla, Matthew, and everyone else in their small town.
7. Smallville (2001-2011)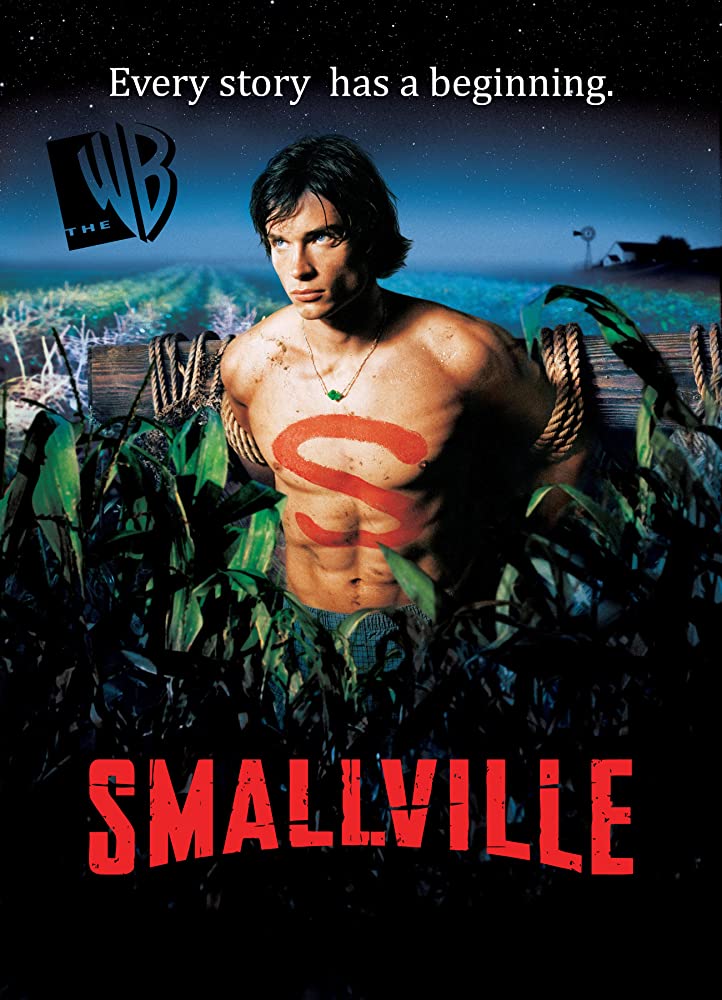 This is a very personal recommendation, since it is one of the tv shows I cherish the most: Smallville was the very first show I ever watched in its entirety.
Starring Tom Welling and Michael Rosenbaum, the series was created by Alfred Gough and Miles Miller and premiered in 2001.
Chronicling Clark Kent's adolescence as he comes into his powers and eventually assumes his Superman persona, Smallville focuses largely on Clark's relationships, both romantic and familial, his fight with the occasional meteor freak and, most importantly, his bond with future arch-enemy, Lex Luthor.  
8. Veronica Mars
Original run: 2004-2006, Movie: 2014, Revival: 2019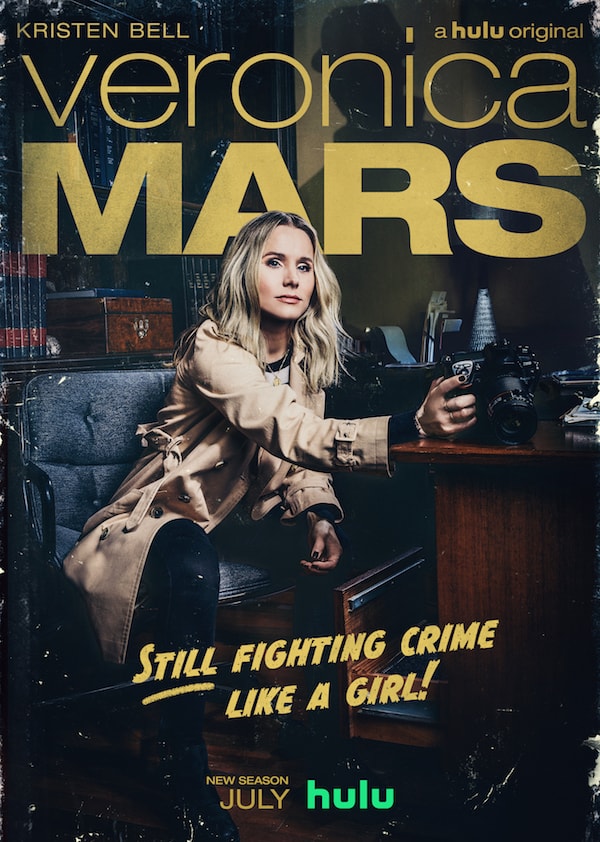 I'm kind of cheating with this one since I talked about it at length in my guide to the mystery genre, but it is my absolute favorite show and I will recommend Veronica Mars at every chance I get. An iconic series starring the fantastic Kirsten Bell, Veronica Mars was written and created by Rob Thomas.
This show had an odd life: it aired in 2004 and it was eventually canceled in 2006 after three seasons. In 2014, a crowdfunded movie premiered. And, finally, in 2019, Hulu released a fourth season, picking up right after the events of the movie.  
The original three seasons follow Veronica Mars. She's a student who progresses from high school to college while moonlighting as a private investigator under the tutelage of her detective father, Keith Mars. In each episode, Veronica solves a different standalone case while working to solve a more complex mystery through the season. It's such a watchable show that will have you hooked right away.
What do you think of my tv show recommendations?
Which show will watch? Have you seen any of these shows? Do you have any recommendations for us? Let us know in the comments below!