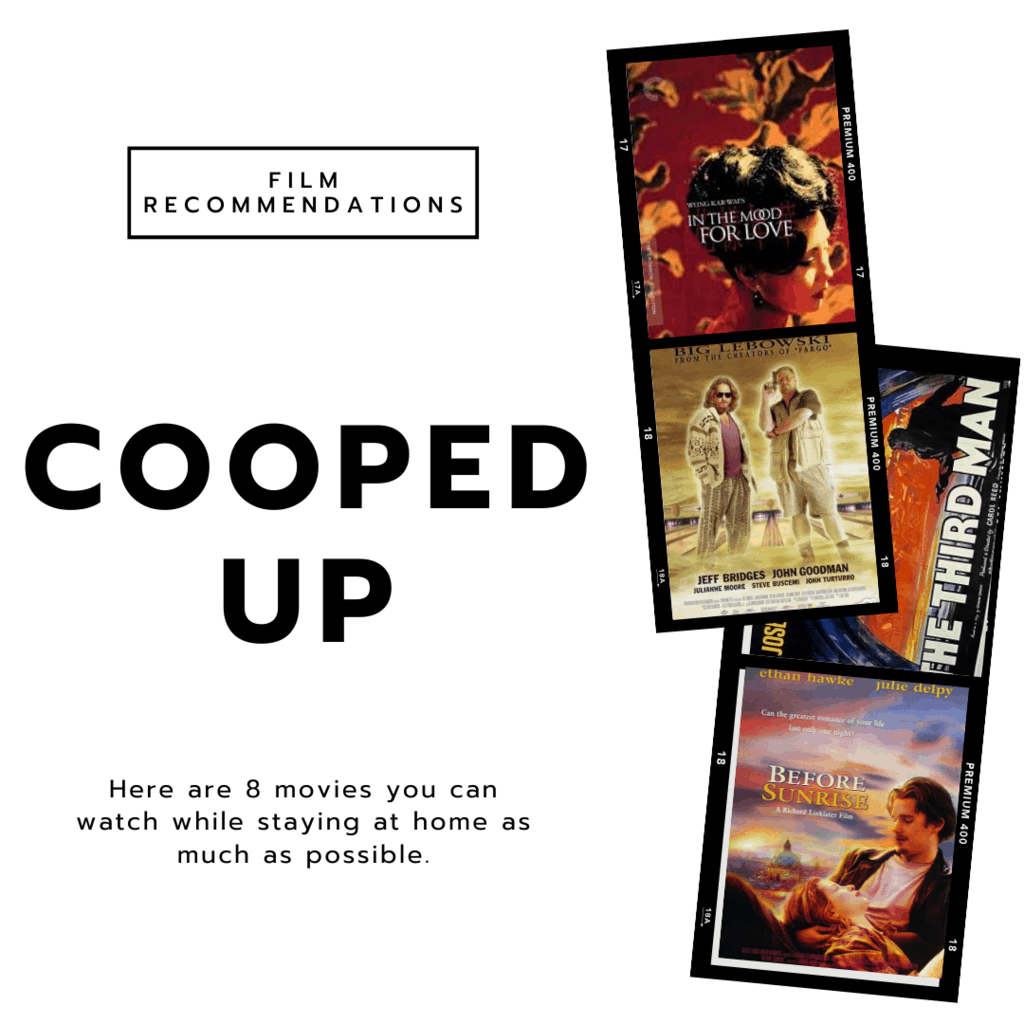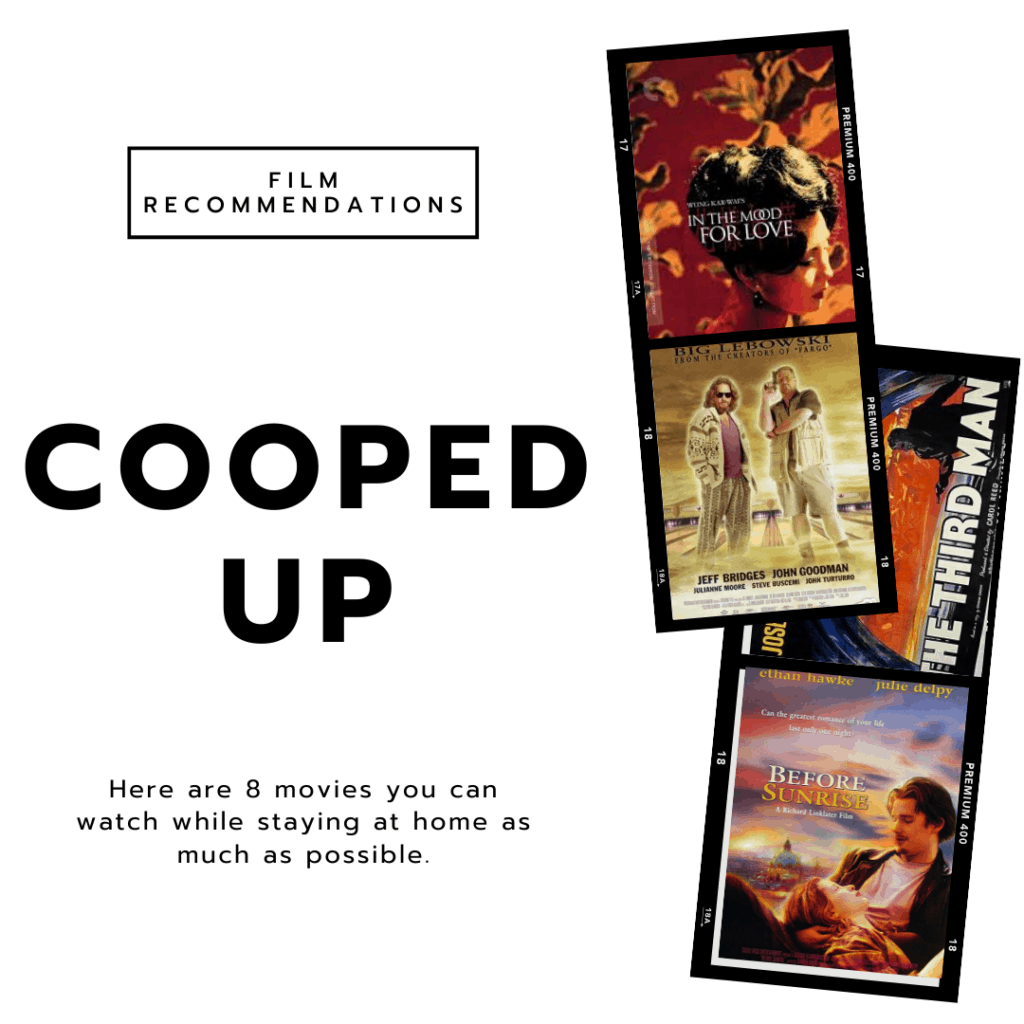 While many of us enjoy being at home, being forced to stay at home is an entirely different experience — and all this time at home can definitely get boring. So instead of my usual posts, over the weeks ahead, I'll be recommending you movies, books and TV shows you can watch and read while spending as much time as possible inside your house.
This week, let's start with movies you might have wanted to watch but never had time to!
Movie recommendations if you like mysteries…
As you know, a mystery film usually involves a mysterious death or crime to be solved. I have done a deep-dive on the mystery genre already, so I'm not going to go too much into what constitutes a mystery film.
But let's get to some mystery movie recommendations…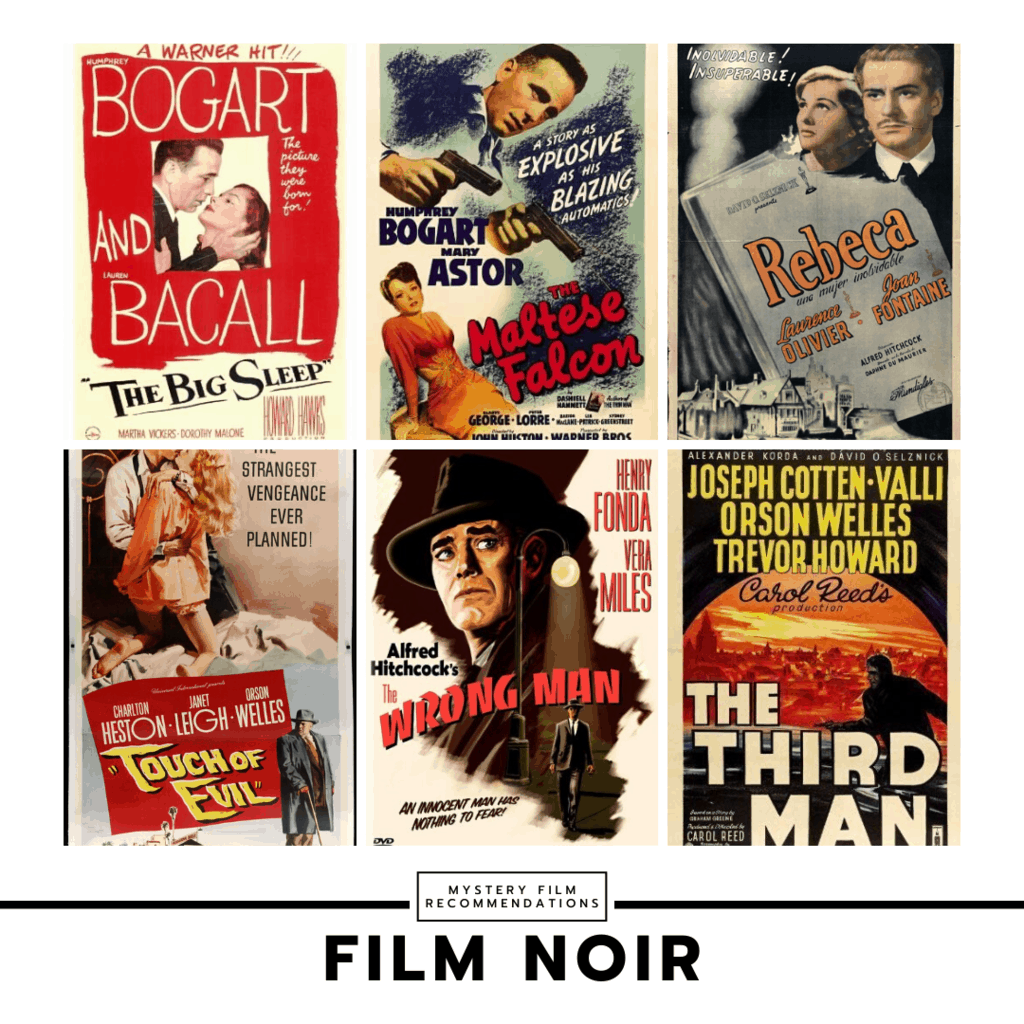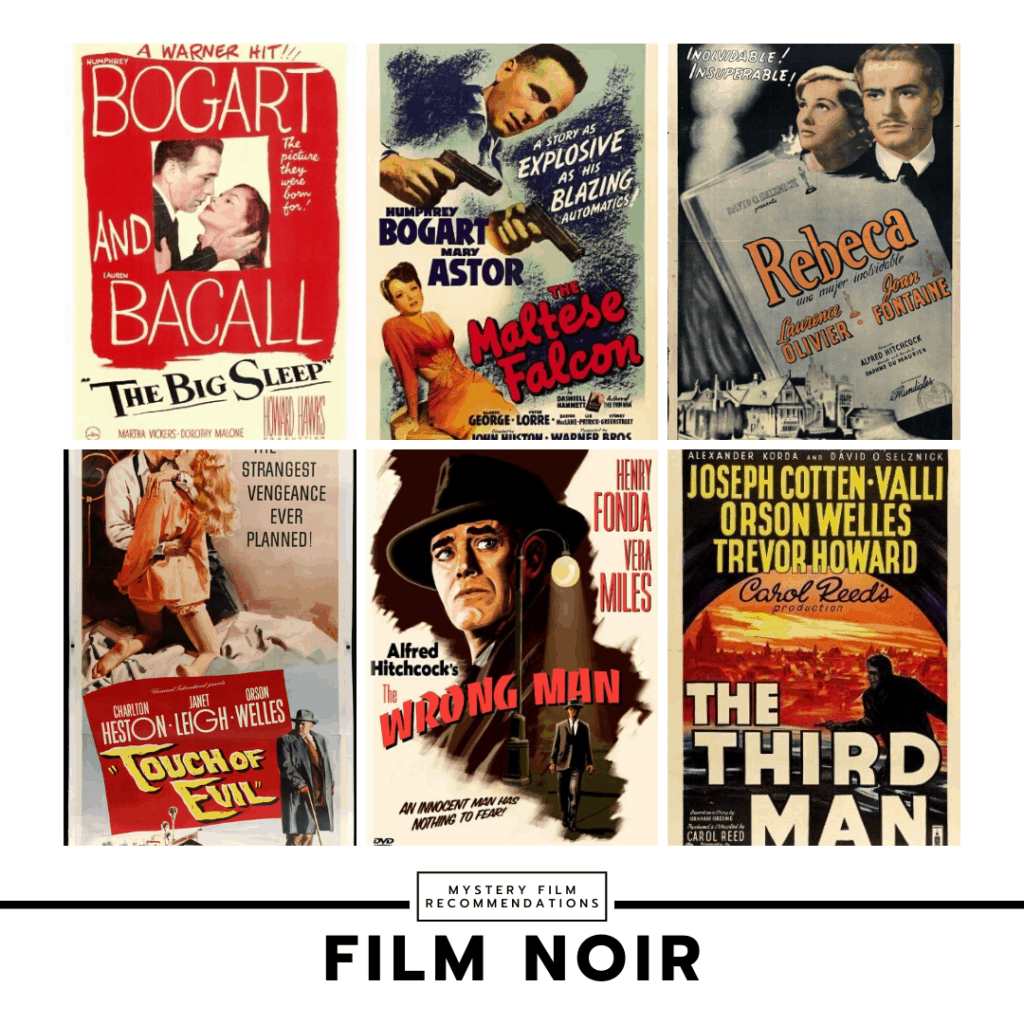 Starting things off, I'll take the classic route with a film noir pick. These types of films include Humphrey Bogart's movies like The Maltese Falcon (1941) and The Big Sleep (1946), and several others like Rebecca (1940), Touch of Evil (1958), and The Wrong Man (1956).
So, following this line, my first movie recommendation is:
1. The Third Man (1949)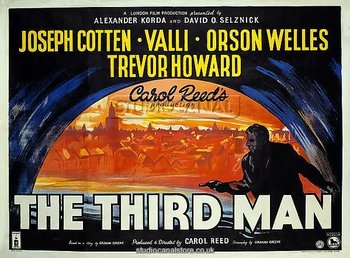 A British Film-noir directed by Carol Reed and starring Orson Welles and Joseph Cotten, The Third Man is an unmissable movie for any film buff.
American writer Holly Martins (Cotten) arrives in postwar Vienna to meet with his old friend, Harry Lime (Welles), who has offered him a job. The day Martins arrives, he finds out that Lime is dead. Holly becomes involved in a complicated web, while trying to investigate the death of his friend in order to clear his name.
Movie recommendations if you like thrillers…
For my second recommendation, let's go for a more fast-paced type of movie: a thriller.
Thrillers tend to focus on action, speed, tension, and suspense.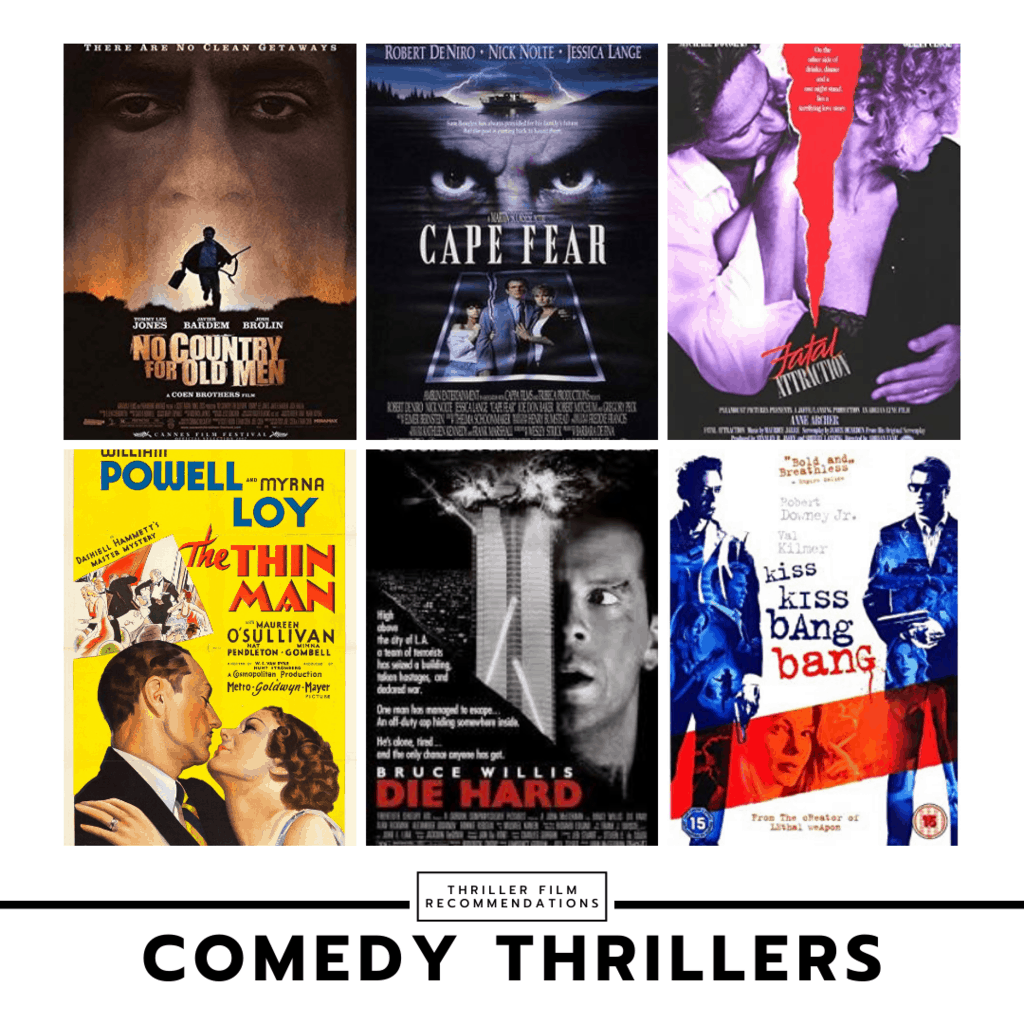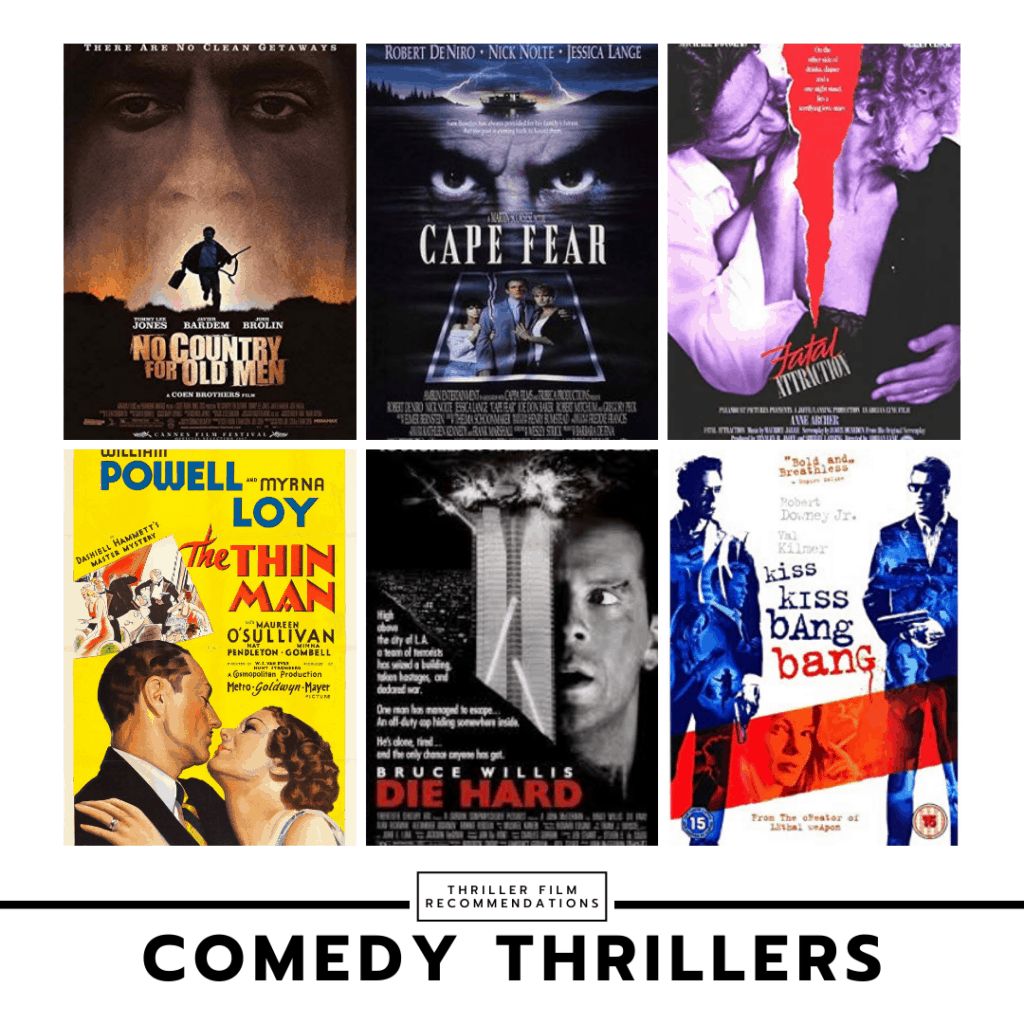 Some of the best thrillers highlight the terror of being hunted (No Country for Old Men, Cape Fear) or enclosed physical danger and daring stunts (Die Hard), and there are even erotic thrillers like Fatal Attraction and Basic Instinct.
Comedy thrillers are also a big thing — think The Thin Man and Kiss Kiss Bang Bang — but one of my favorite comedy movie recommendations is:
2. The Big Lebowski (1998)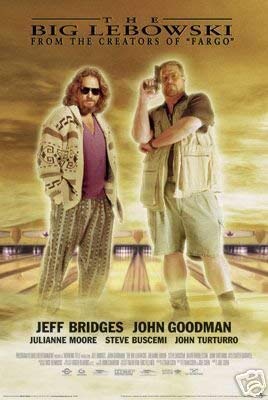 Directed by the Coen Brothers and starring Jeff Bridges, John Goodman and Steve Buscemi, The Big Lebowski is a cult classic and one of the all-time best parodies of mysteries and thrillers.
Jeff Lebowski, known as The Dude, is a lazy slacker who happens to share a name with a local millionaire, the eponymous "Big Lebowski". After being mixed up with him by some thugs, the Big Lebowski recruits The Dude to help negotiate the kidnapping of his wife.
Movie recommendations if you like comedies…
Just like the mystery genre, I have already done a comedy post, so go there for detailed recommendations if you love to laugh! This genre includes any body of work that intends to be humorous.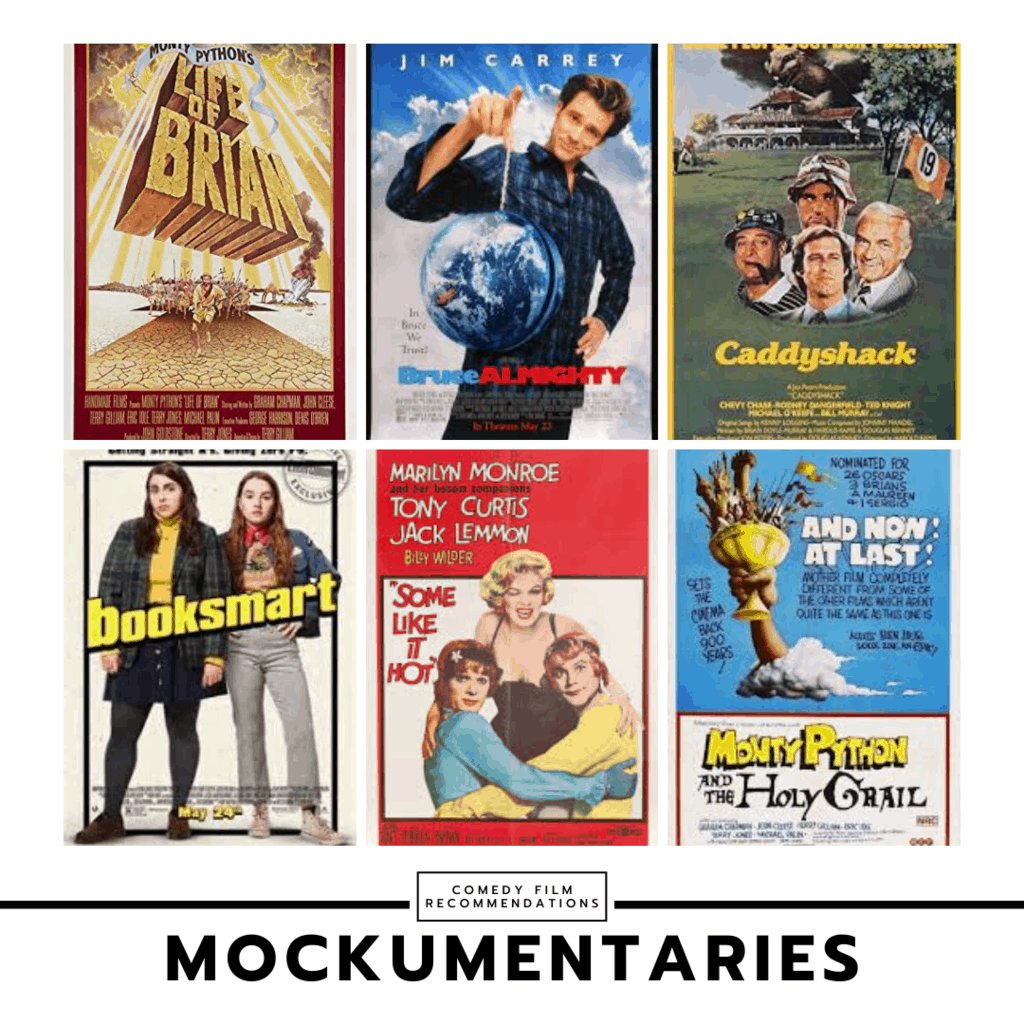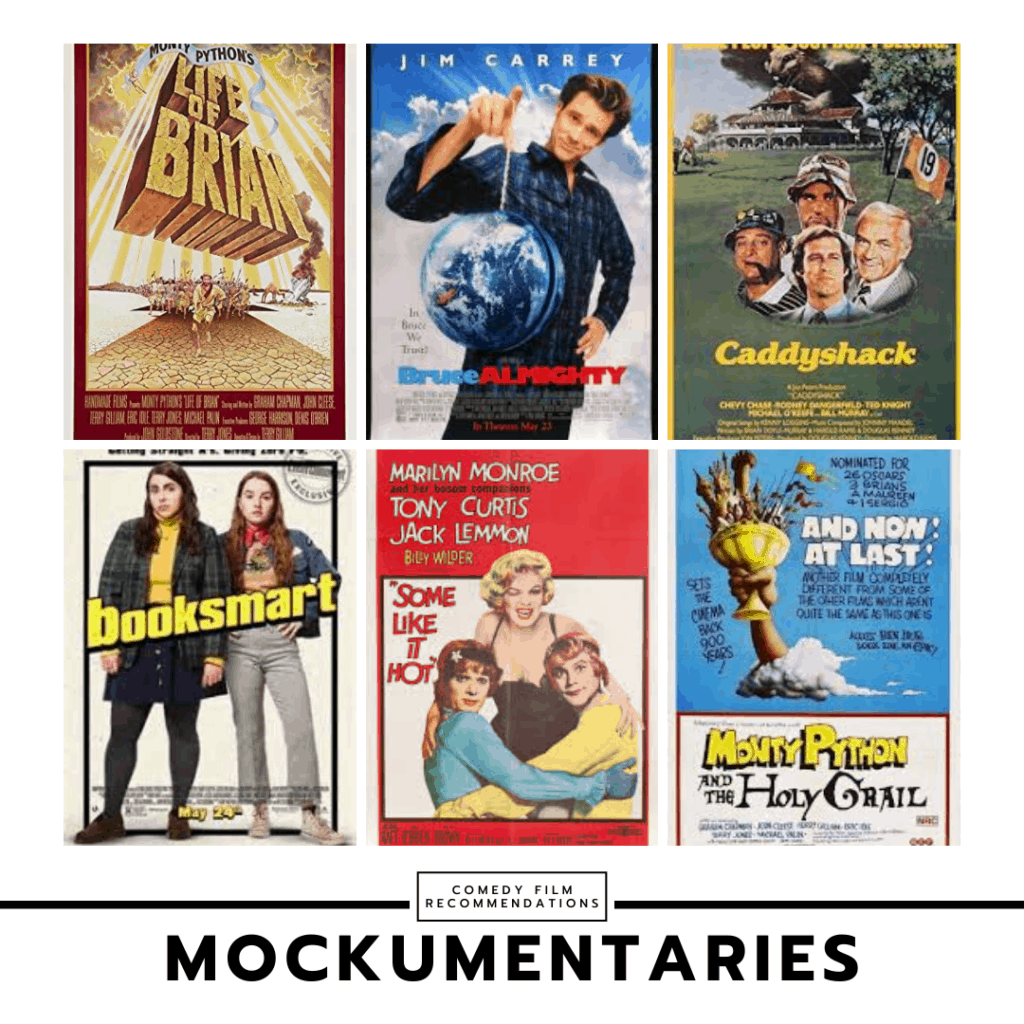 From classics like Some Like It Hot (1959) and Duck Soup (1933), to sports comedies like Caddyshack (1980), parodies on religious themes and legendary stories like Monty Python's Life of Brian (1979) and The Holy Grail (1975), to fantasy comedies like Bruce Almighty (2003), there's a lot to appreciate in this genre.
I was going to recommend you watch 2019's Booksmart, because it was one of my favorite finds last year, but if you haven't seen the film below, this one needs to come first:
3. This is Spinal Tap (1984)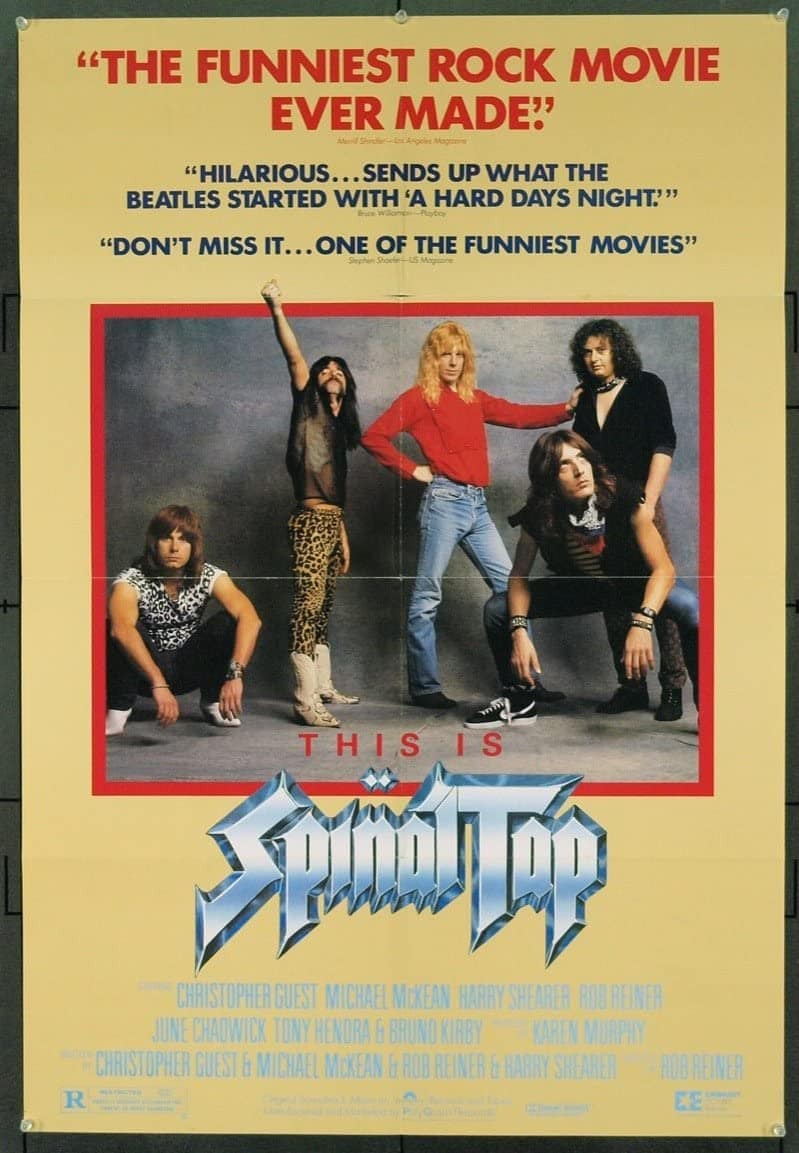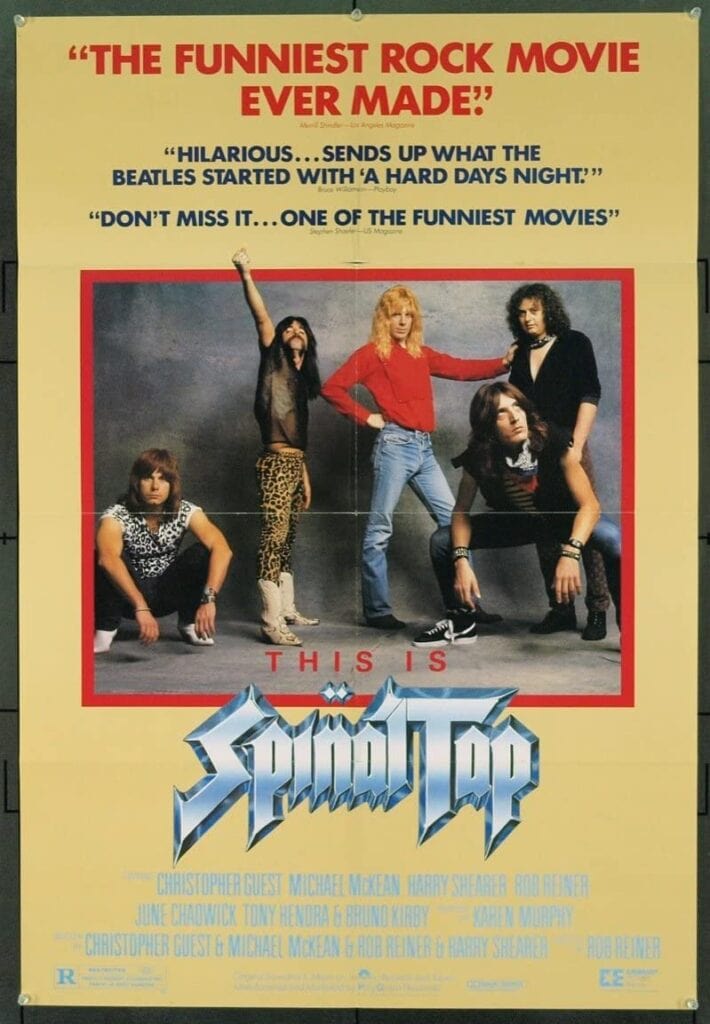 Directed by Rob Reiner in 1984, This Is Spinal Tap is the movie that launched the genre of the "mockumentary" as we know it today. Let's put it this way: without this film, we would not have The Office.
In this movie, the documentary filmmaker follows "one of England's loudest bands" on their American tour. During this ill-fated journey, we learn the secret to their loudness, go into depth on the band member's quirks, and experience their (hilariously quotable) life on tour.
If you like romance…
Tragic or comedic, a good love story sometimes is all we need to feel a bit more hopeful about the world.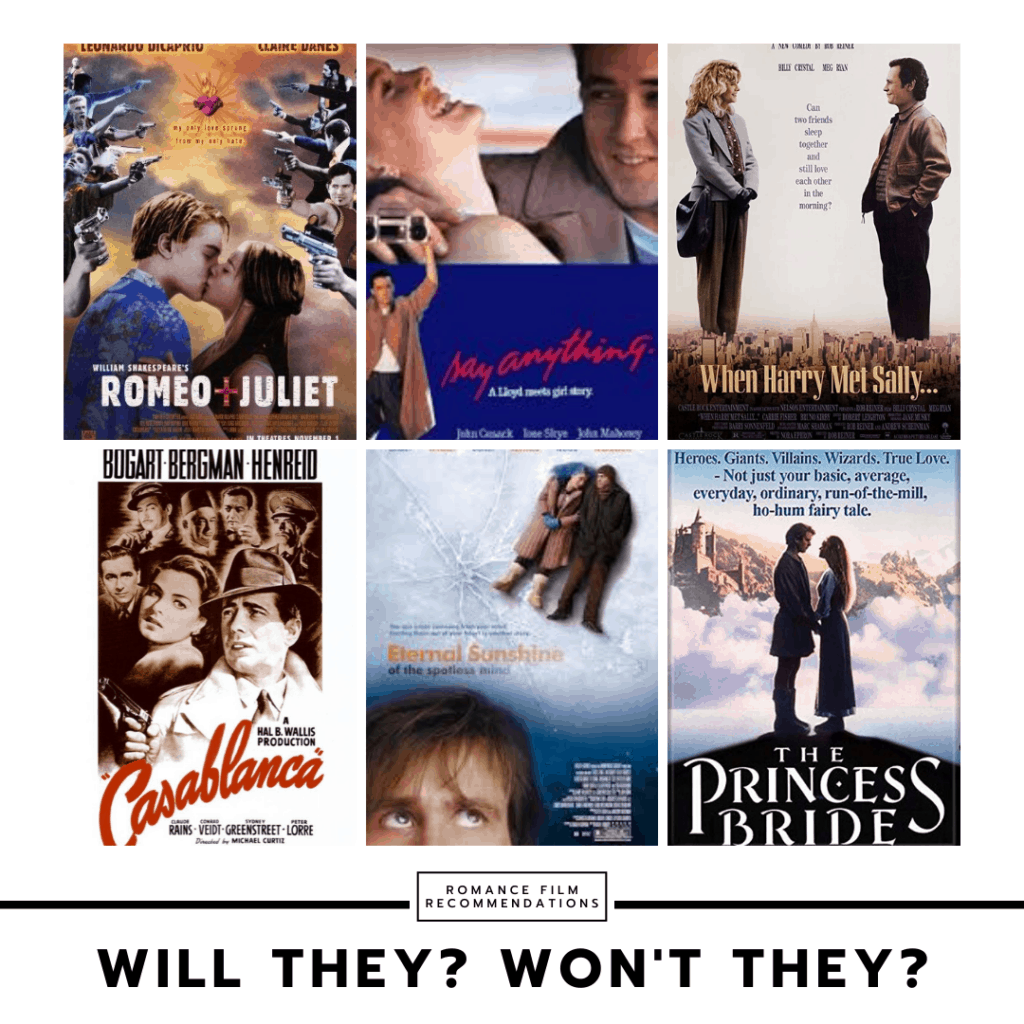 Romance is a broad and prolific genre. Romance can be found in every form: there's the lost love like Rick and Ilsa's in Casablanca, the end of a relationship like Joel and Clementine's on Eternal Sunshine of the Spotless Mind, When Harry Met Sally's friendship-meets-romance, Lloyd and Diane's young love in Say Anything, fantasy romances like in Princess Bride, and star-crossed lovers like many of Shakespeare's adaptations, especially Romeo + Juliet.
But my movie recommendation for the romance genre is a not-so-classic 'will they- won't they' movie:
4. In the Mood for Love (2000)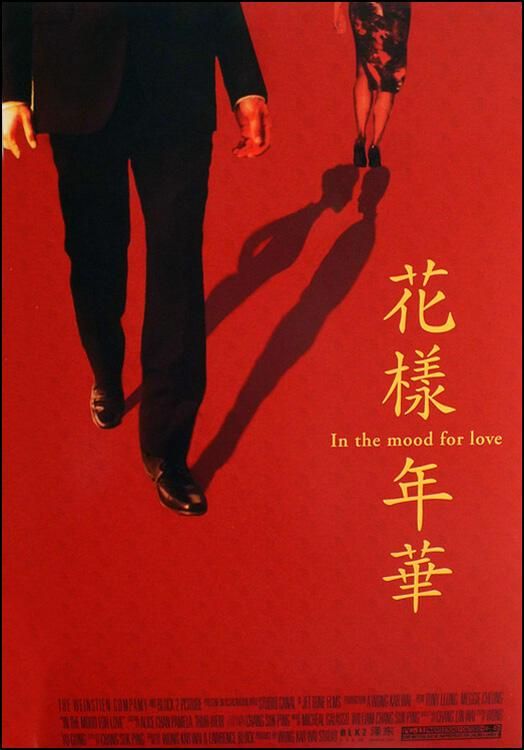 After his critically acclaimed film Chungking Express in 1994, Chinese director Wong Kar-wai released this bittersweet story, In the Mood for Love, in 2000.
The plot follows next-door neighbors Chow and Su, and their continuous chance encounters and lonely lives. After a while, they realize their respective spouses are having an affair with each other. Through their loneliness and their already-established platonic connection, they start to develop feelings for each other.
If you like horror…
Horror is one of my favorite genres, and I've done a full post on the horror genre with all of my favorite book, TV, and movie recs there.
This genre exploits our primal fear, through supernatural or human threats.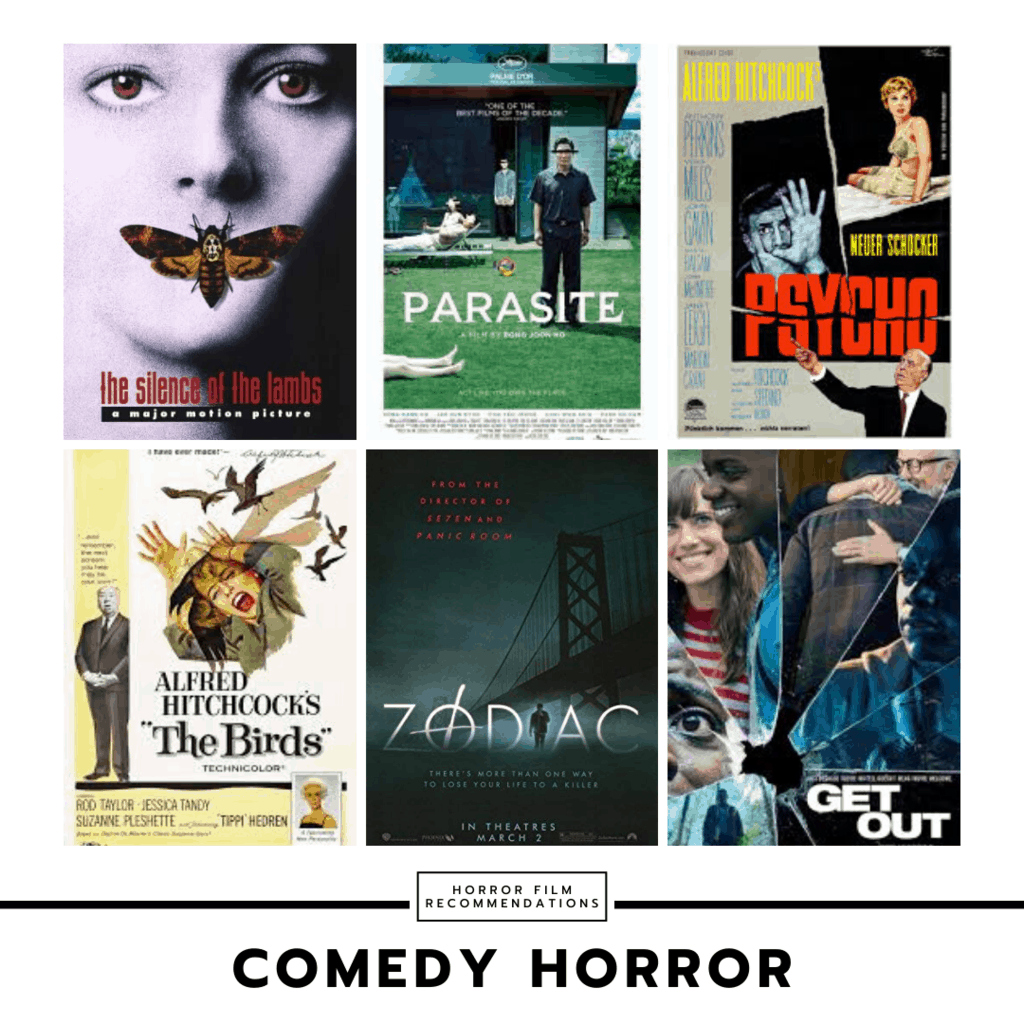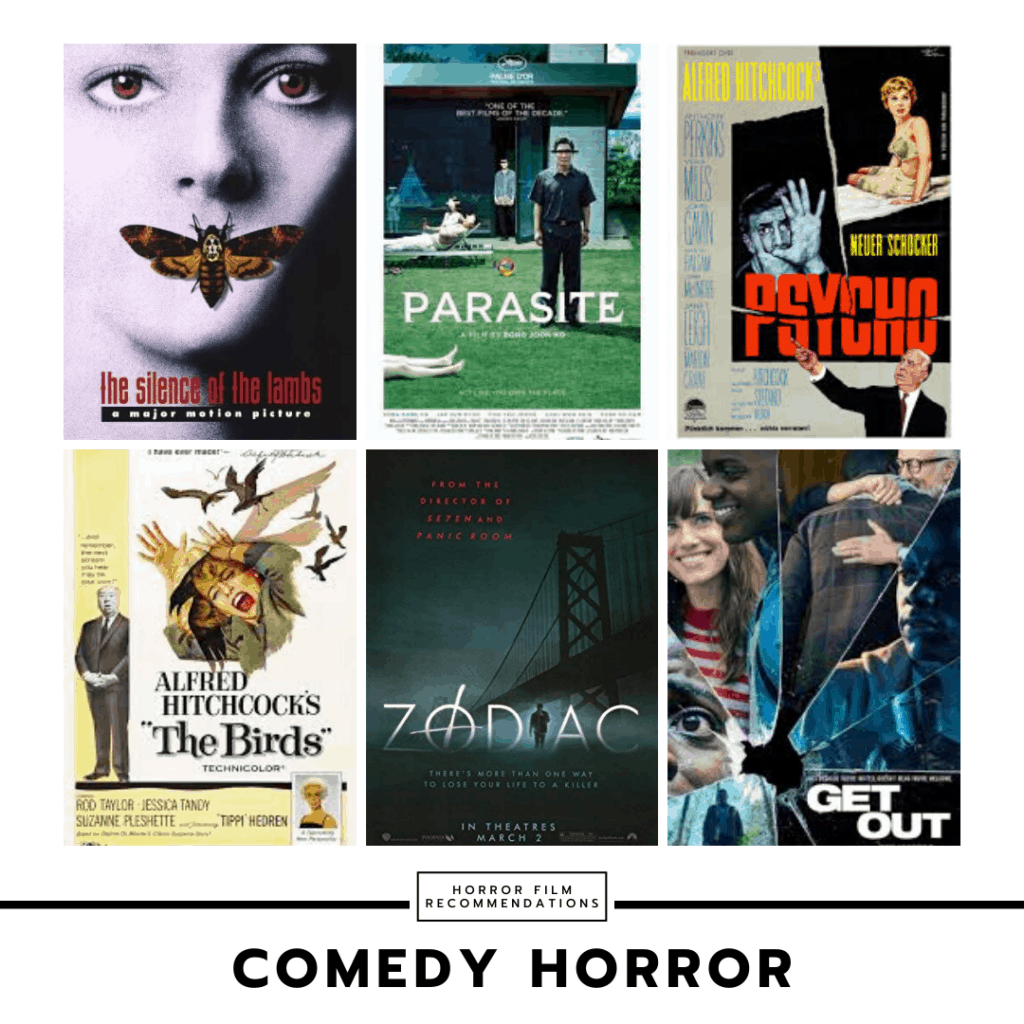 Classic horror movies include Hitchcock's The Birds and Psycho, and slasher films like Halloween. More modern takes on the genre may revolve around serial killers like Zodiac and The Silence of the Lambs.
During the 2010s, the genre had a definite shift and it became a lot more socially and politically charged with films like Get Out and Parasite leading the way.
However, my horror movie recommendation today is a very dark, comedic take on horror:
5. Ready or Not (2019)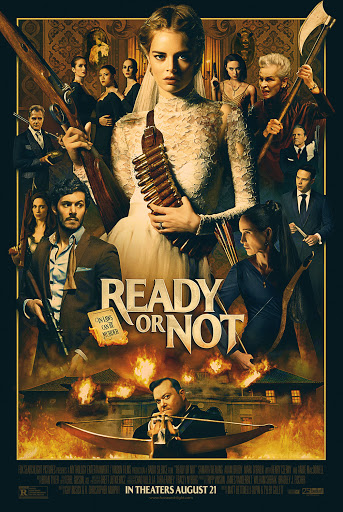 A 2019 surprise, Ready or Not is a film directed by Matt Bettinelli-Olpin and Tyler Gillett. With its subversive humor, it has won praise from critics and audiences alike. Some of its fans include horror masters Stephen King, R.L. Stine, and Guillermo del Toro.
Grace has just gotten married to Alex Le Domas. On her wedding night, she's invited by her in-laws to join the family's tradition of playing a game. When Grace draws the card for Hide & Seek, she soon learns she must keep hiding and fight back to survive.
Personal Favorite Movie Recommendations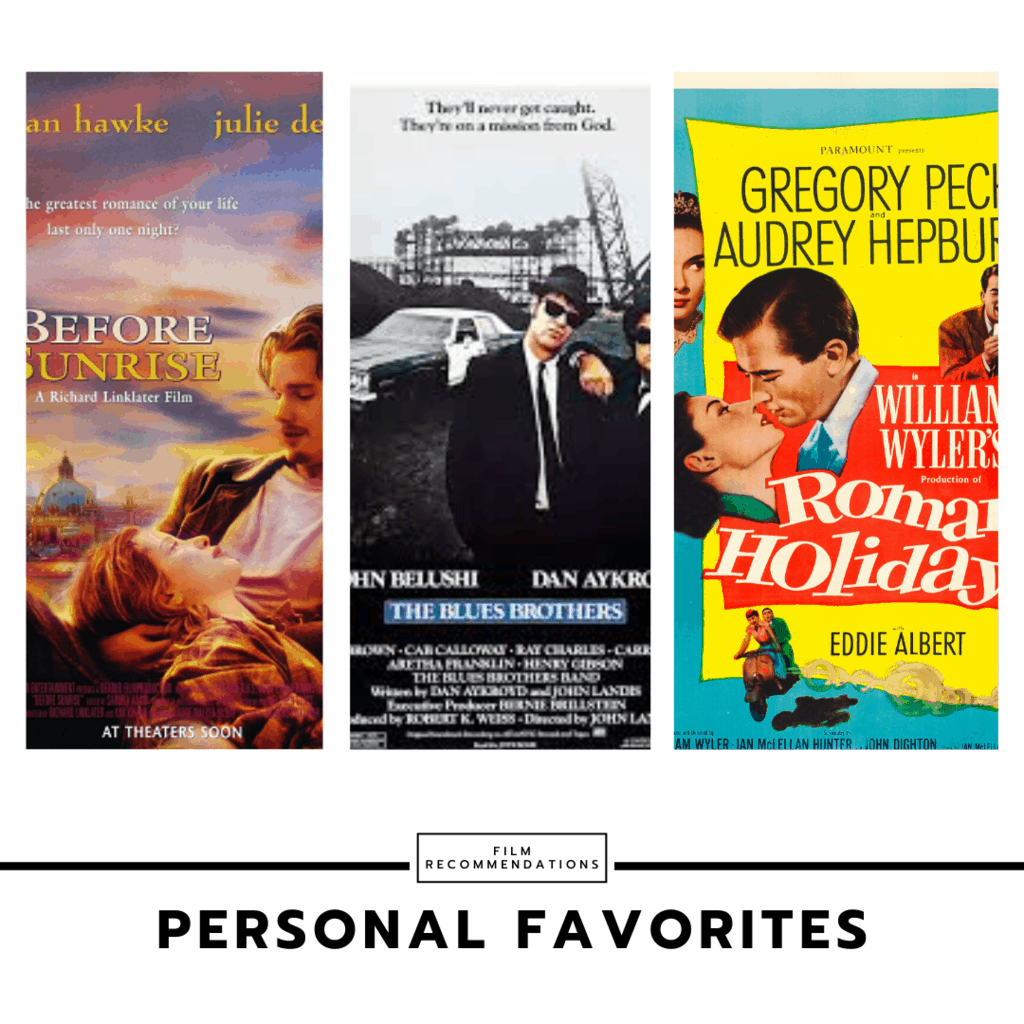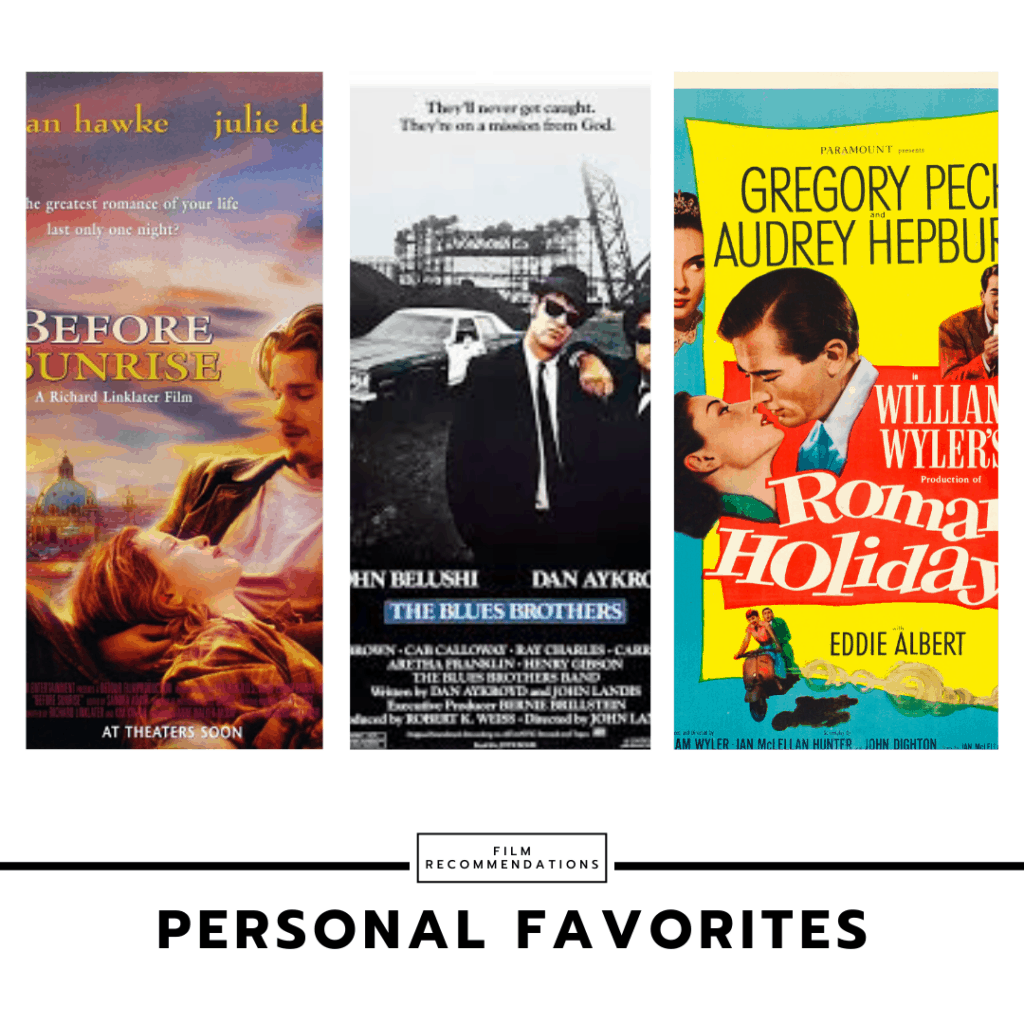 We've been living through a couple of crazy weeks and I don't know about you, but in times like these, a retreat to familiar favorites makes me feel safer and better.
Here, I'll leave you some of my personal favorite movie recommendations. These films always help me feel better:
6. Roman Holiday (1953)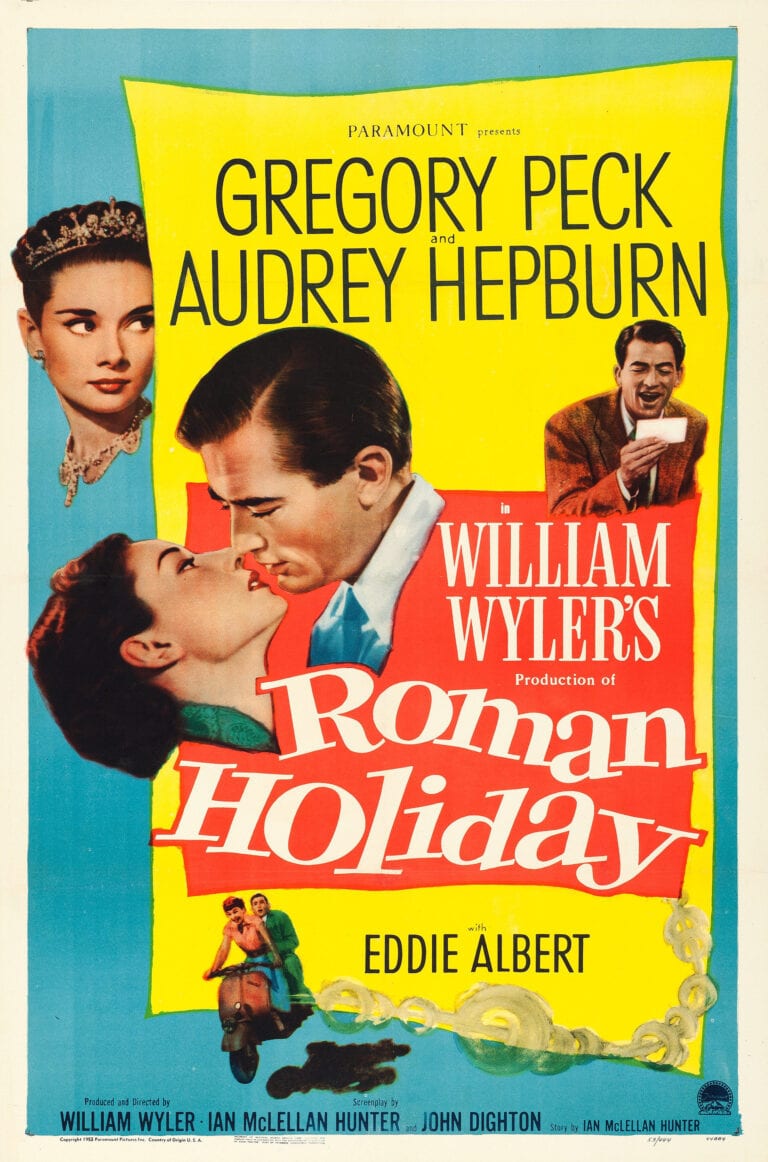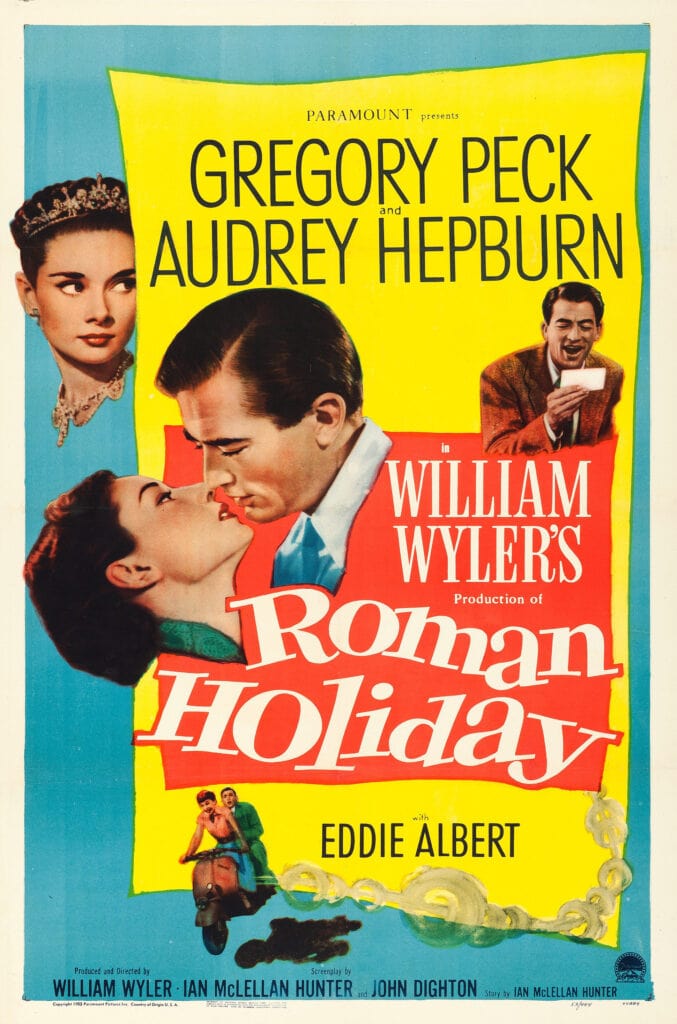 This 1953 romantic comedy is the first starring appearance for Audrey Hepburn. Her co-star, Gregory Peck is also an acting legend. This is a beautiful and enchanting take on the rom-com.
World renowned Princess Ann, a member of the Royal family of a European country, is bored and upset with her scheduled life. Determined to have, at least, one day of freedom, she escapes the embassy. Outside, she meets intrepid reporter Joe Bradley and they embark on the adventure of a lifetime.
As a bonus, this film is a beautiful ode to Italy during a time when the country really needs our love.
7. The Blues Brothers (1980)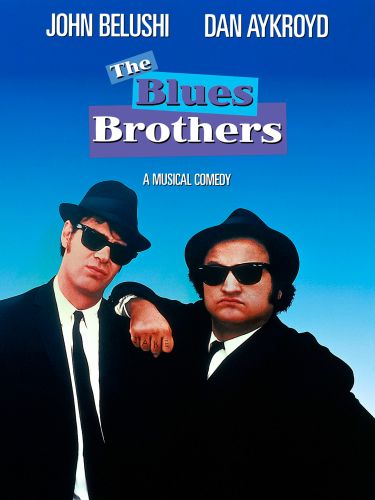 This musical comedy is based on the characters from a recurring sketch on SNL. It stars John Belushi and Dan Aykroyd as Jake and Elwood Blues.
The plot follows paroled convict Jake and his brother Elwood, who set out on "a mission from God" to save from foreclosure the Catholic orphanage in which they were raised. To do so, they must reunite their R&B band and organize a performance to earn the money needed to save it.
8. Before Sunrise (1995)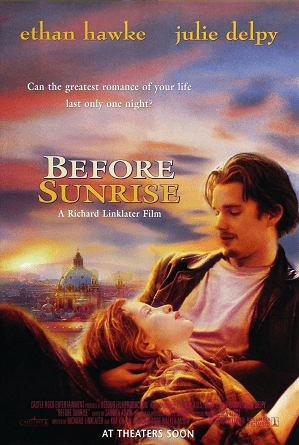 Before Sunrise is a romantic drama from 1995, directed by Richard Linklater. It stars Ethan Hawke and Julie Delpy. This movie is notable for omitting typical love tropes and letting the romance develop through philosophical and intimate conversations between the leads.
Jesse, an American tourist, and Celine, a French student, meet on the train to Vienna. After making conversation, their train arrives in Vienna. Not wanting to leave each other's company, they decide to spend the day and night together. While exploring the city, they talk about life, the universe, and the dichotomy between relationships, love and sex. This is all done while acknowledging that in the morning Jesse has to catch his flight and that Celine has to get back on the train.
What do you think of these movie recommendations?
Which movie would you watch? Which ones have you seen? Do you have any movie recommendations for me? Let me know in the comments below!