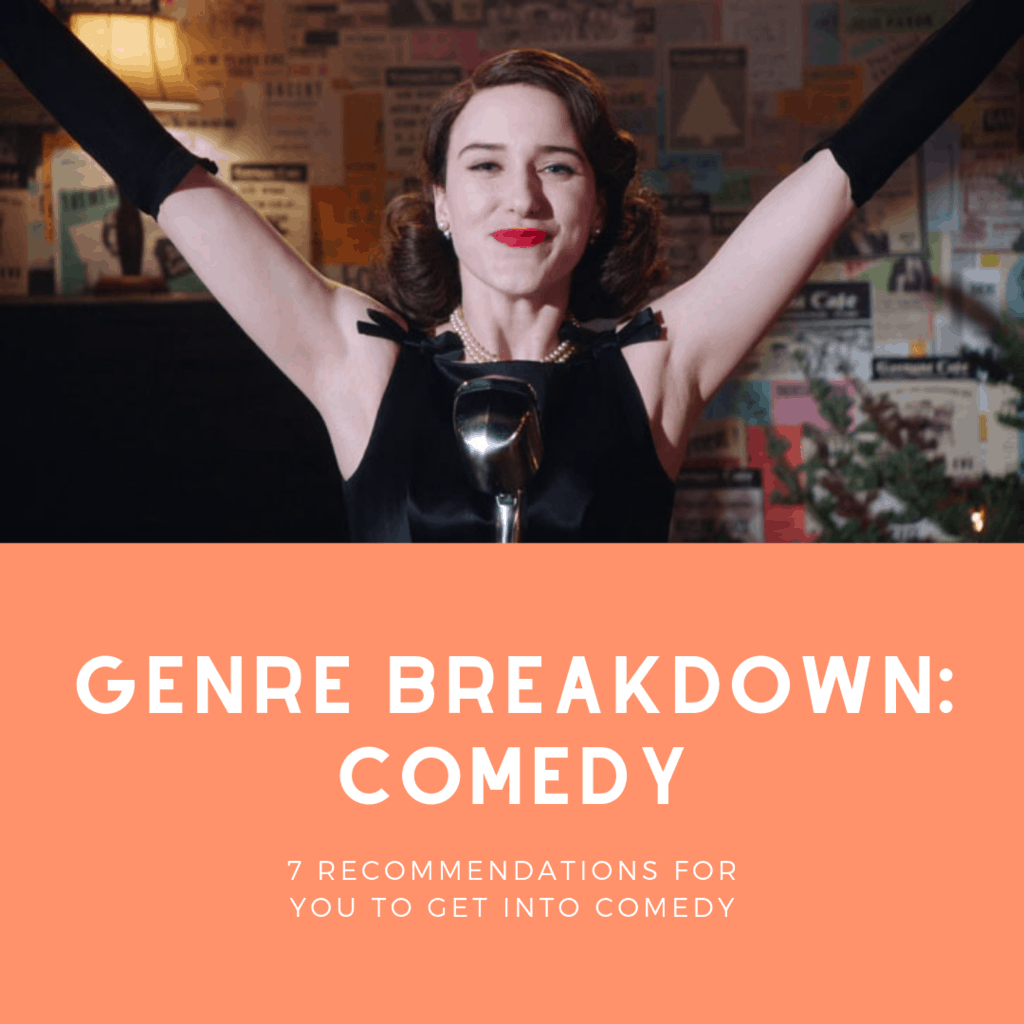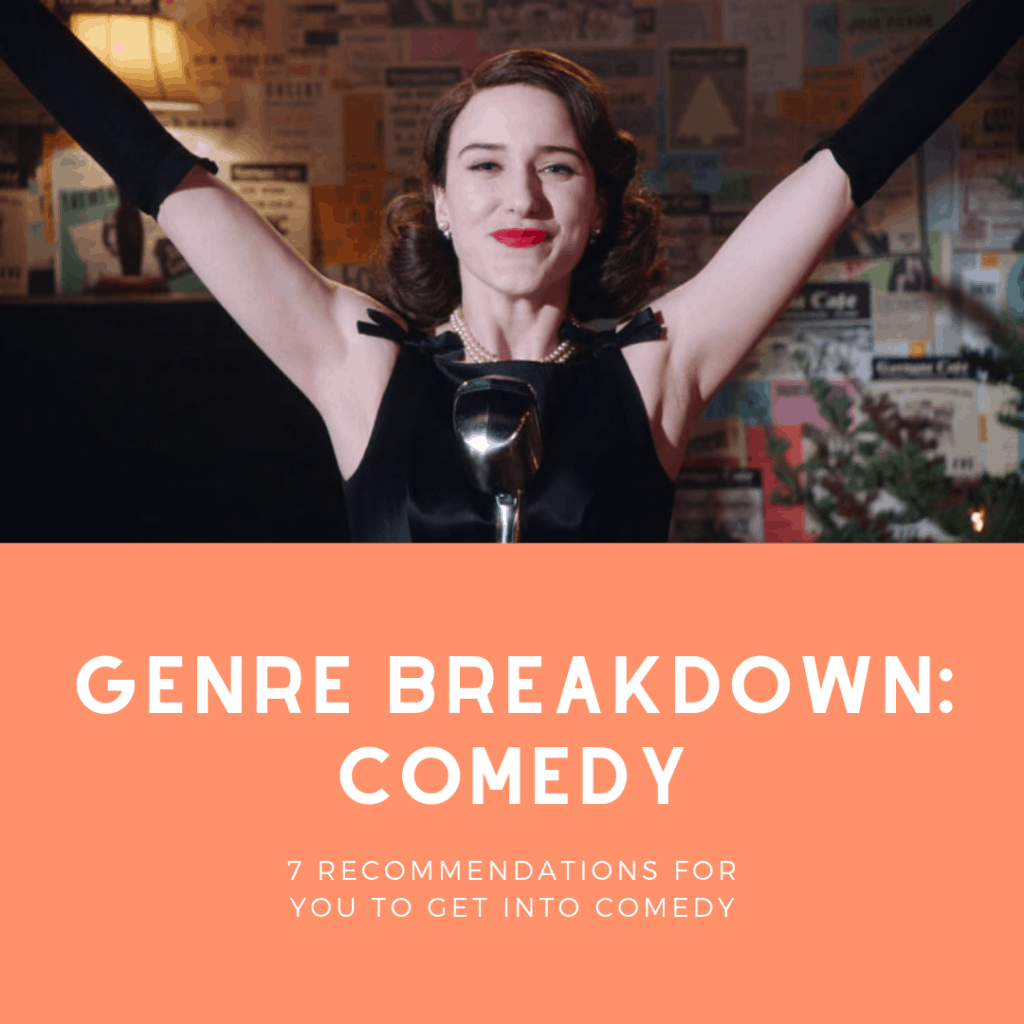 We all have a favorite movie or literary genre. Some of us find comfort in fantasy and others in realism; maybe we love sci-fi and horror is our favorite in October and October only.
Most of us stick to the genre we like the most and kind of stray away from others. This doesn't mean we never watch anything or read books that aren't our favorite genre, it just means we don't dig deep or actively look for things in different genres. And we might be missing out on some amazing novels, movies or shows (and maybe some fashion inspiration).
For this series of posts I'm going to dive into some of my favorite genres and let you know which books you should read and which TV shows and movies to watch, plus a couple of outfit inspirations from iconic characters in each of those genres.
In the last post for this series, I covered everything you need to know about the horror genre. This week, I'm approaching horror's polar opposite (or is it?), comedy.
What is comedy?
Basically, comedy is any body of work that intends to be humorous.
This sounds simple enough, but it's actually an incredibly complex genre to explain — and execute. There are numerous studies of how and what makes comedy, well, comedy. And it can be hard to get it right.
Not only is comedy hard to execute in an effective way, it is also a broad genre. There are as many types of humor as there are people on Earth. When it crosses over with other genres, especially tragedy and horror, it has to be with extreme care and balance or it won't work.
This alone makes comedy a fascinating genre to explore. So if you'd like to get into it, here are some recommendations.
What to read…
Comedy has always been a popular genre in literature, particularly in theatre. There are many, many plays, novellas and novels from past centuries that are integral to the genre, with their authors defining certain periods in literature.
These include Tartuffe from Molière or The Taming of the Shrew from William Shakespeare.
But one of my favorite plays is actually a work based on a tragedy by Shakespeare:
1. Rosencrantz and Guildenstern Are Dead by Tom Stoppard
This play follows Rosencrantz and Guildenstern, two minor characters from Hamlet… and that's exactly their problem. They're minor characters without a backstory and as a result they have no memory of their lives. They don't even know which one is which. Their world is, quite literally, limited to the plot of Hamlet. The whole play is about their lack of control of events, and their failures to know and remember things they ought to know.
Rosencrantz and Guildenstern leans on the fourth wall so much it almost breaks it and, FYI, it's also extremely existential. It is a hilarious take on one of the most famous tragedies of all time. There is even a 1990 movie adaptation with Gary Oldman (A.K.A Sirius Black/ Commissioner Gordon) and Tim Roth (Pulp Fiction) if you want to check it out.
2. The Hitchhiker's Guide to the Galaxy by Douglas Adams
The second recommendation is kind of balancing between sci-fi and comedy, but I will go with the latter because every time I pick it up I laugh out loud in more than one part.
Hitchhikers Guide is a huge franchise: it started out as a radio series and then it became, well, everything. There are video games, TV shows, novels and movies, but my focus today is on the first book. It was published in 1979 and it is based on the first four parts of the radio series.
The plot is as follows. Seconds before the Earth is demolished to make way for a galactic freeway, Arthur Dent is plucked off the planet by his friend Ford Prefect, a researcher for the revised edition of The Hitchhiker's Guide to the Galaxy who, for the last fifteen years, has been posing as an out-of-work actor. Together this dynamic pair begin a journey through space, aided by quotes from The Hitchhiker's Guide and a galaxy full of fellow travelers.
That is the most essential, bare summary I can give you. It is as absurd as it is brilliant. It spans through so many different media that I recommend you read the first book and decide where you want to go from there.
What to watch on film…
Comedy is pretty much made for visual media, which means there are many, many comedic movies.
Just like horror, the comedy genre of film has had its ups and downs through history. It goes from Chaplin's silent films, to Adam Sandler's crass humor passing through Mel Brooks' parodies and satires.
My first recommendation for the best comedic movies is actually one of my absolute favorites of all time:
1. What We Do in the Shadows (2014)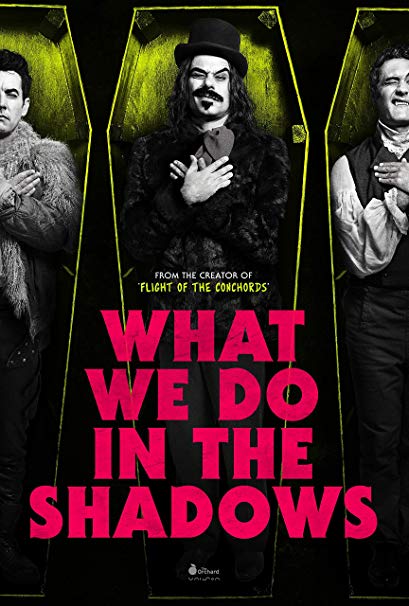 This 2014 mockumentary from New Zealand's director Taika Waititi (Thor: Ragnarok), follows a group of vampires that live together at a flat in Wellington: Viago, Deacon, Vadislav and Petyr (an obvious shout out to Nosferatu). It shows how they live as roommates (this includes a wheel of chores), how they have adjusted to the 21st century, and how they're forced to learn about modern technology, like the internet.
It's a blast to watch. You cannot miss it. Taika Waititi's humor was 100% underrated when this came out and it shouldn't be. He is absolutely hilarious, as an actor, director, and screenwriter.
2. My Cousin Vinny (1992)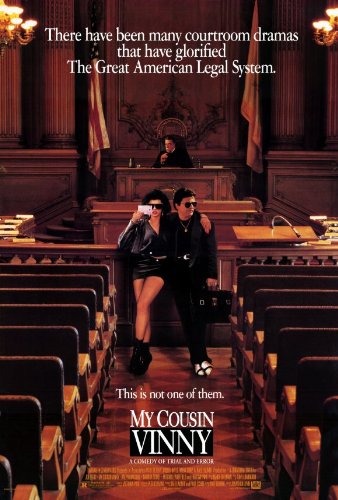 My Cousin Vinny premiered in 1992 and it was a huge success. The plot revolves around Vinny Gambini, a rookie New York attorney who has to go to a small Alabama town to defend his wrongly accused cousin and friend, who've been accused of shooting a convenience store clerk. Both Joe Pesci and Marisa Tomei delivered amazing performances, with Tomei being awarded an Oscar for hers.
This is not in any way an underrated movie and after you watch it, you'll understand. Both financially and critically successful, it is an amazing fish-out-of-water narrative and light-hearted comedy. It is also LOVED by law schools and attorneys for its accurate depiction of court procedure and trial strategy (something that doesn't happen a lot). It's lauded so much that some law schools screen it to study how things are done correctly or incorrectly during trial.
What to watch on TV…
Just like movies, TV shows are comedy gold (literally), with sitcoms being the most popular subgenre and sketch comedy in a very close second. We all know at least one Saturday Night Live alumni, sketch or guest star; we have seen Friends, Seinfeld and/or How I Met Your Mother and have one friend that just can't stop quoting The Simpsons.
And, don't get me wrong, I love most of these shows with my whole heart. But, my first recommendation for you is actually:
1. Brooklyn Nine Nine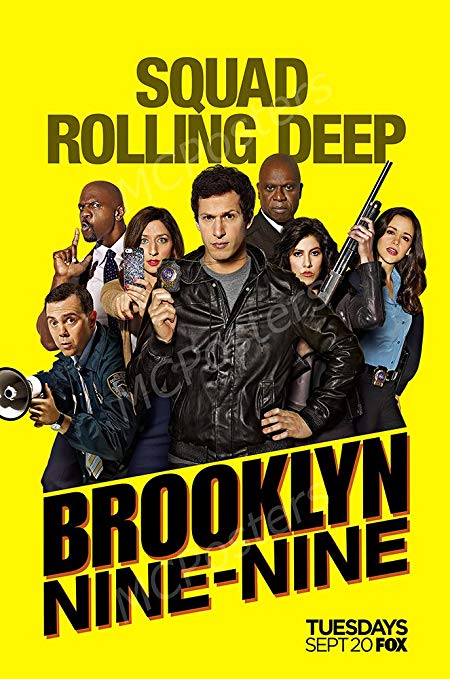 I know, I know. A workplace comedy that IS NOT The Office, nor the UK version. But if you're looking for a wholesome, hilarious and politically charged workplace comedy, Brooklyn Nine Nine is spot on and it has a special place in my heart.
It is set in the 99th Precinct of the New York Police Department, based out of Brooklyn (duh!). It follows a unit of detectives, especially rebellious, smart Jake Peralta and strict but caring Captain Holt, but it is mostly an ensemble piece with multiple plots on one episode.
Brooklyn Nine Nine is an incredibly diverse series, explained best by Jake himself "My super-weird family with two black dads and two Latina daughters and two white sons and Gina and… I don't know what you are. Some strange giant baby?" It also depicts LGBT+ characters that are not defined solely by their sexuality and defy any generalized, negative tropes associated with them.
It also has an amazing fandom: after being cancelled (shockingly) by FOX, its fans, including big names like Mark Hamill, Guillermo del Toro and Lin Manuel Miranda, were outraged and were petitioning for it to be saved by other network within minutes of the announcement. A day later, NBC saved it and now you can enjoy six seasons. There will even be a seventh (thanks, NBC!).
2. Good Omens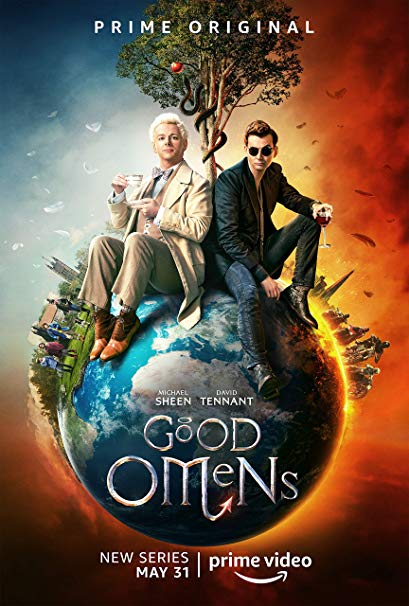 I'm kind of cheating with this one, because it is also an incredible novel you should read, right now. The novel was written by best friends Neil Gaiman and Terry Pratchett and published on 1990.
An apocalyptic comedy, the series follows the demon Crowley (David Tennant) and the angel Aziraphale (Michael Sheen), who, being accustomed to life on Earth, seek to prevent the coming of the Antichrist and with it Armageddon, the final battle between Heaven and Hell.
Aside from its sheer star power and comedic value, you should watch it because of a more heartwarming and somewhat tear jerking reason: after Terry Pratchett's death in 2015, Neil Gaiman refused to continue the project without his friend. That was until he received a letter from Terry Pratchett requesting him to finish it as a final wish. This show is literally a tribute to friendship and Michael Sheen and David Tennant shine in these roles.
3. The Marvelous Mrs. Maisel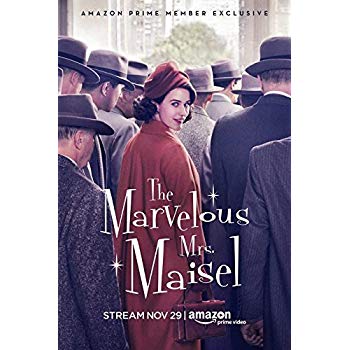 The third and final comedic recommendation is both fashionable and hilarious. The Marvelous Mrs. Maisel is an incredible take on stand-up comedy and the culture surrounding it. The creator is Amy Sherman-Palladino, of Gilmore Girls fame, and if you love and miss Lorelai's fast-paced dialogue with smart remarks, this is the show for you.
Set in 1950s New York, the show follows Miriam "Midge" Maisel, a Jewish housewife and socialite whose "perfect" life gets turned upside down after Joel, her husband and aspiring comedian, leaves her for his secretary. After a drunken presentation, Midge discovers her own comedic skills and decides to embark on a stand-up career.
The series deals with a lot of feminist topics both within and outside of stand up culture. It is sharp, witty, and, at times, frustratingly contemporary. And if you love '50s fashion and/or you're a history buff, take note: the setting, clothing and language are remarkable and totally worth watching.
Comedy…but make it fashion
Outfit #1 – Amy Santiago (Brooklyn Nine Nine)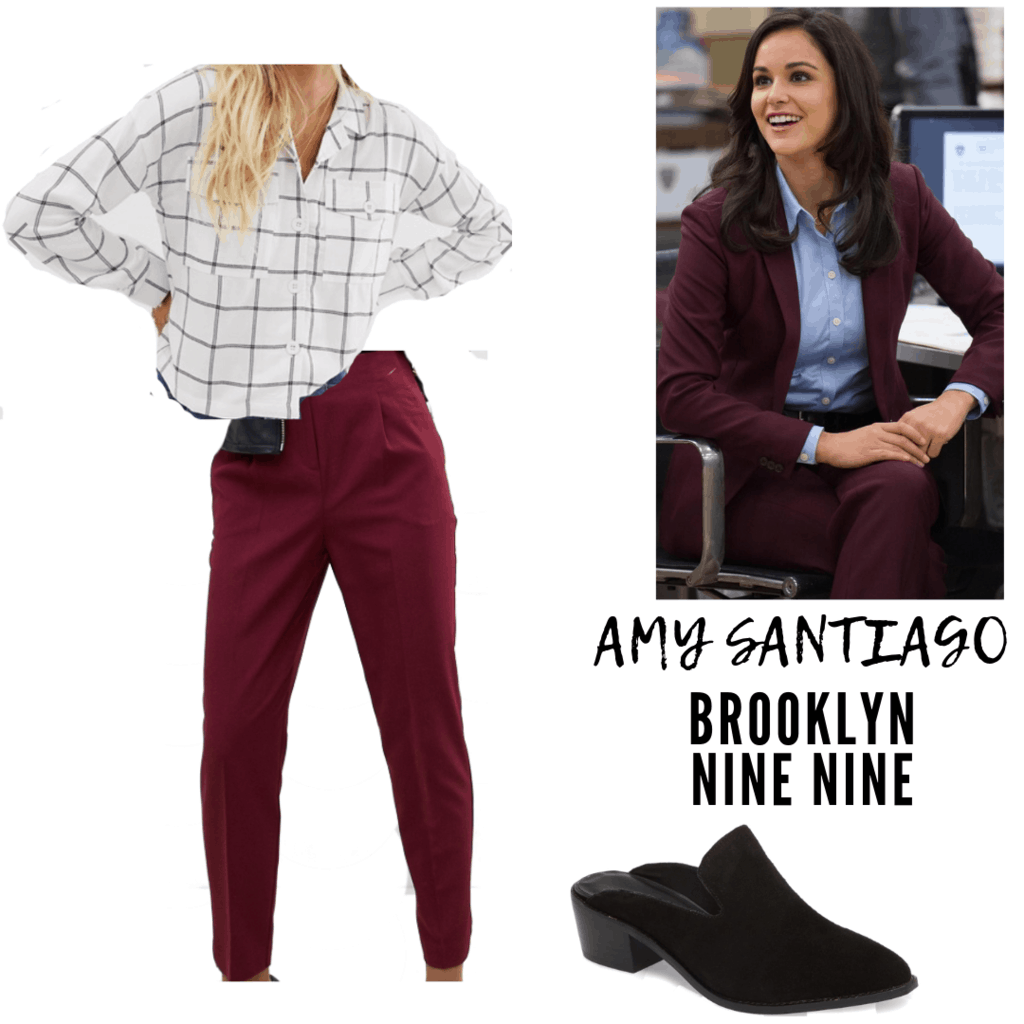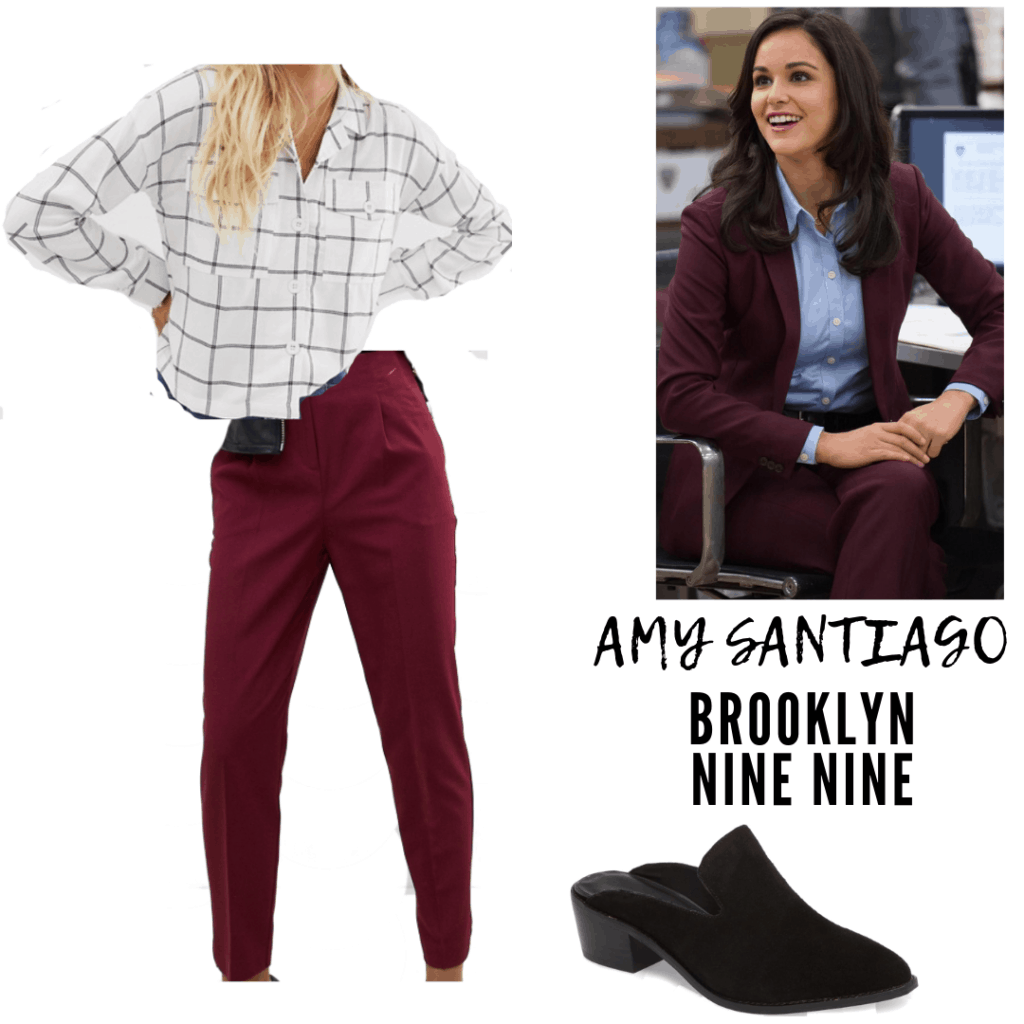 Items: Shirt – ASOS, Pants – ASOS, Loafers – Nordstrom
This outfit is not based on one particular outfit from Amy, but on her general style. Amy is a sweet but intense bookworm and a bad ass detective, now sergeant. She is usually wearing pantsuits with bright colored shirts and comfortable heels or booties. Plaid and floral are her favorite prints.
To create an outfit inspired by Amy, use a black and white plaid shirt with a pair of burgundy pants. I decided to omit the blazer to avoid making the outfit too office-like. Then, wear a pair of black mules to finish the comfortable but put-together Amy look.
Outfit #2 – Crowley (Good Omens)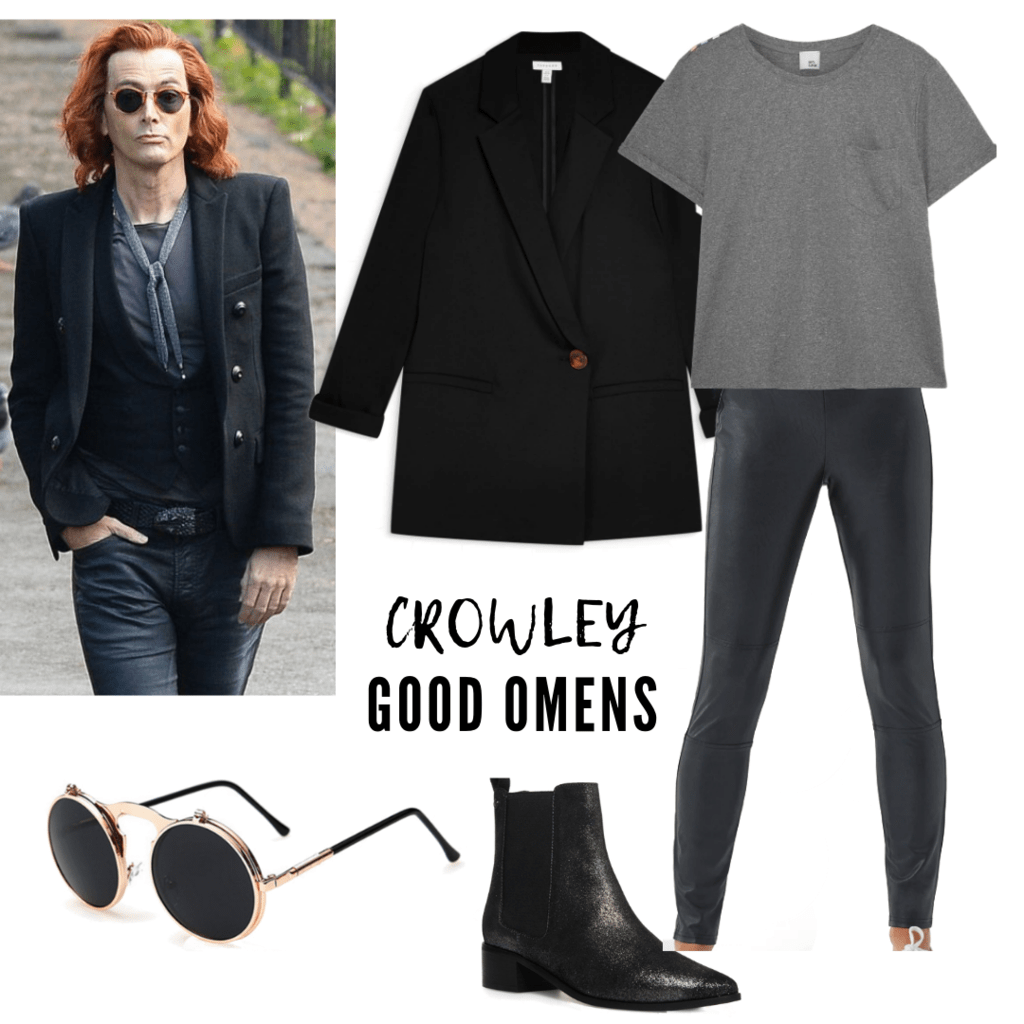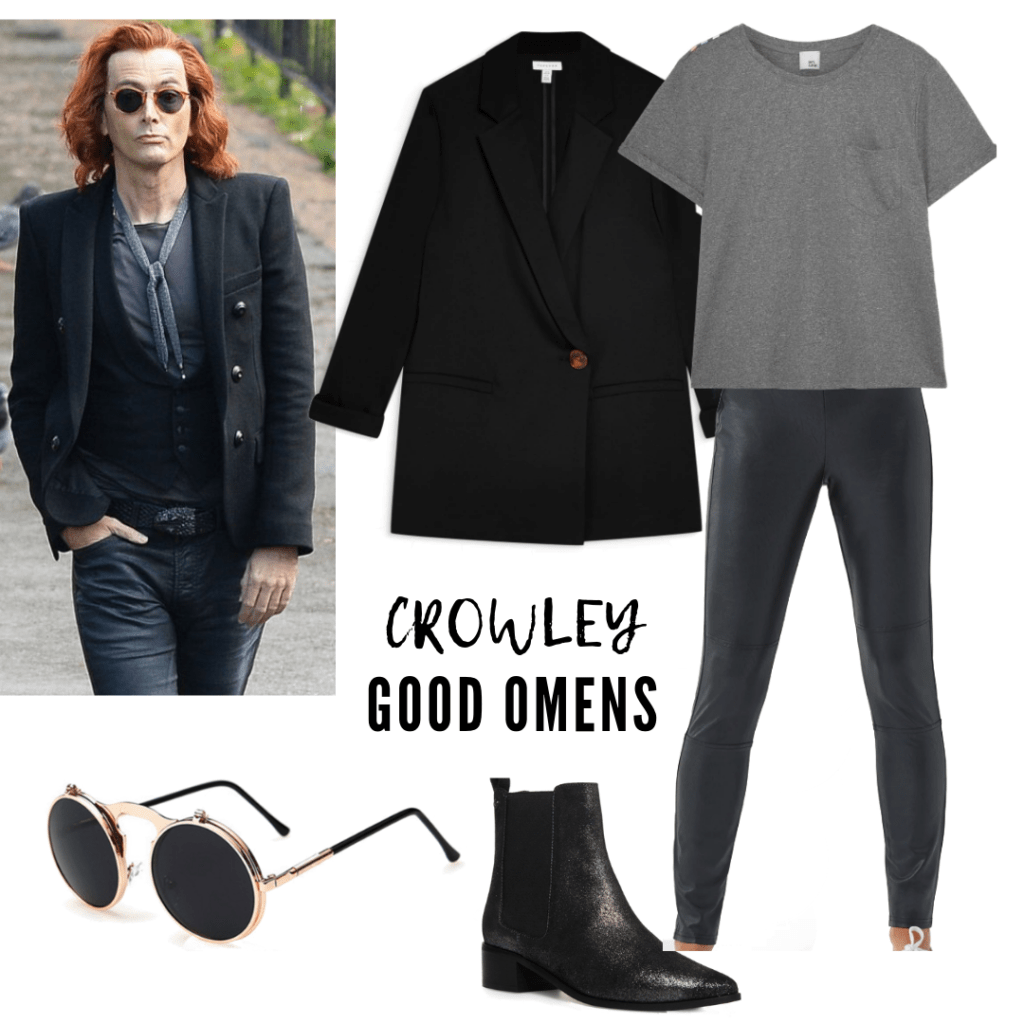 Items: Pants – Splendid, T-Shirt – The Outnet, Blazer – Nordstrom, Boots – SuperDry, Sunglasses – Steampunk Goggles
Crowley is a demon, but he has imagination and that's what's sets him apart from the rest of Hell. He has been on Earth since the beginning and he has a fondness for humanity and life on Earth in general. Like almost every character in Tennant's repertoire, he's just so cool to watch. His outfits are usually black and dark grey in cool blazers and leather pants. He accessorizes with rings, a skinny scarf (not kidding), and sunglasses to cover his snake eyes.
To recreate Crowley's edgy and cool style, wear black leather leggings with a dark grey loose t-shirt. Then, rock a black boyfriend blazer and a pair of black snake skin booties. Accessorize with steampunk inspired sunglasses to finish the look.
Outfit #3 – Midge Maisel (The Marvelous Mrs. Maisel)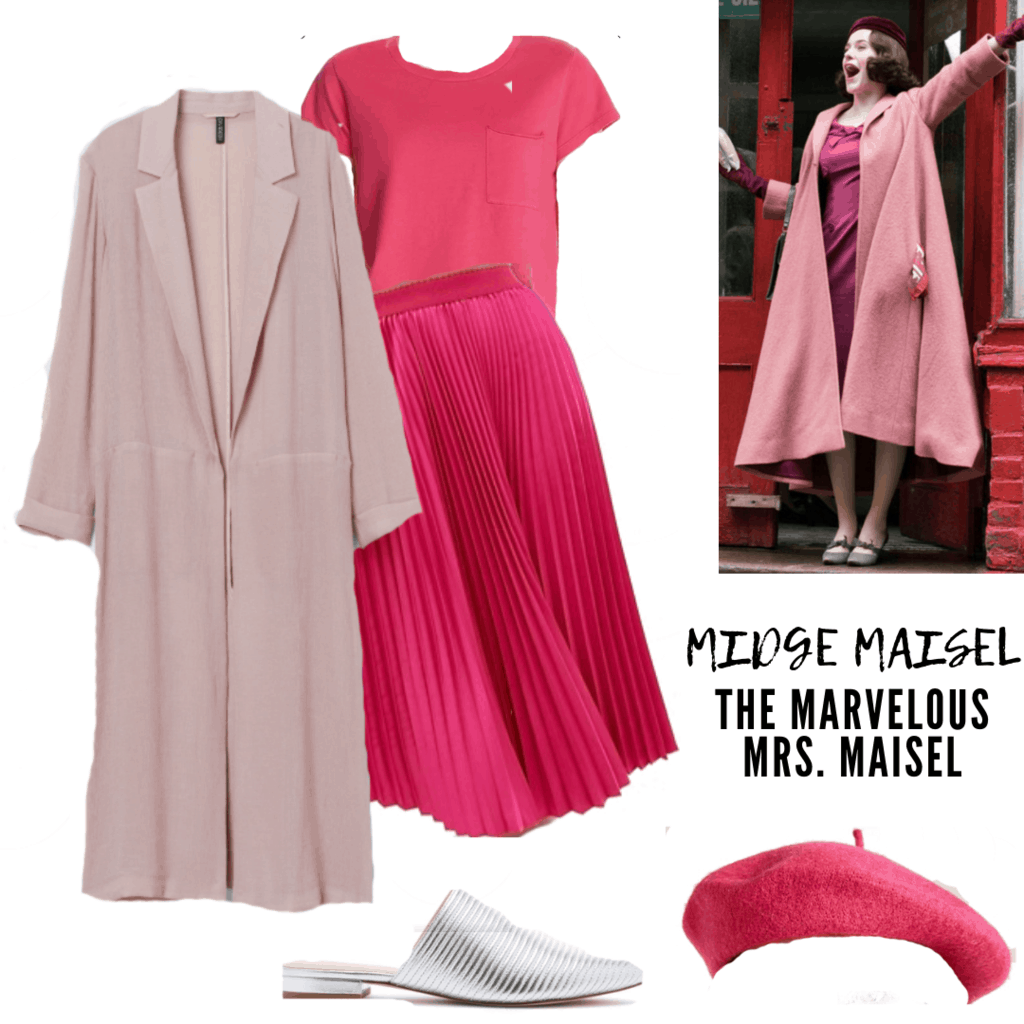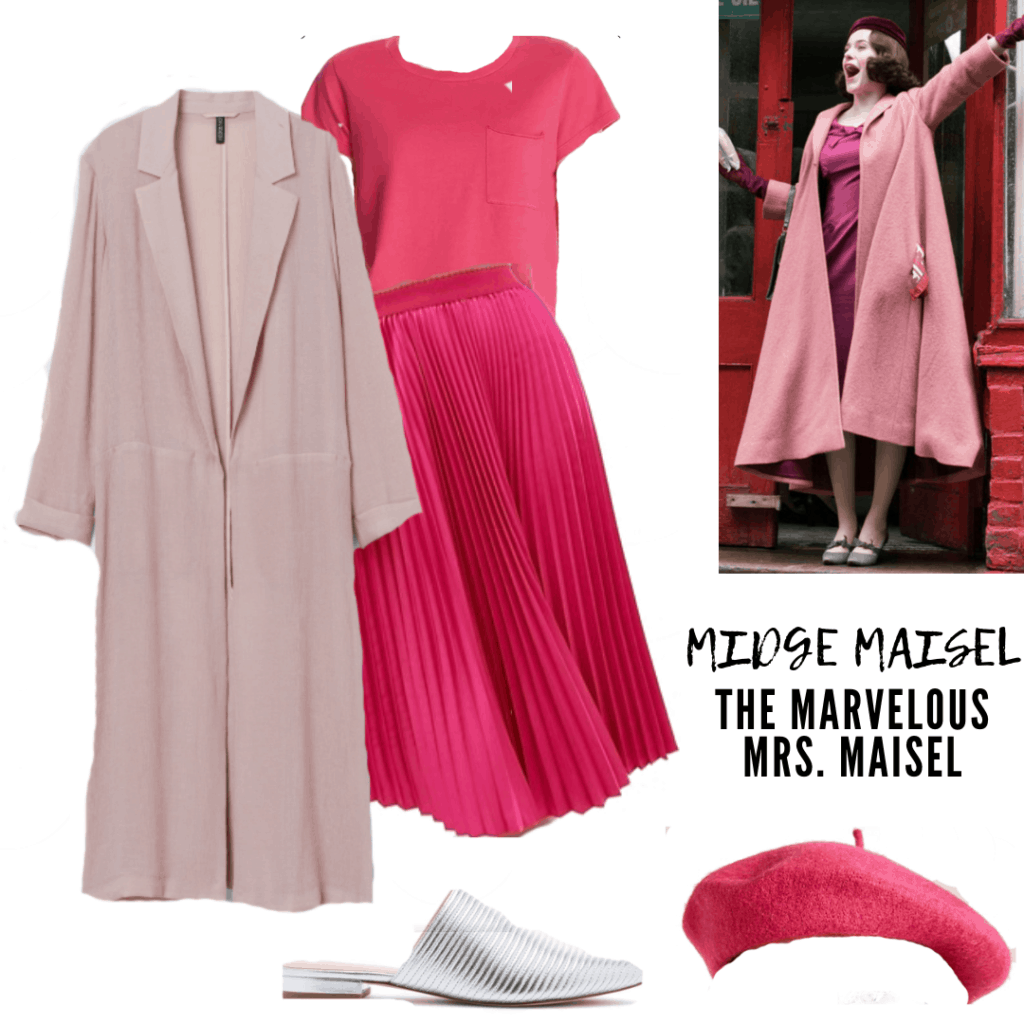 Items: Skirt – ASOS, T-Shirt – Bloomingdale's, Coat – H&M, Shoes – Rachel Zoe, Beret – Anthropologie
Midge is an upper middle class Jewish socialite in New York in the 1950s, so naturally, she is a fashion icon to follow. Midge is a proper, fashion-forward lady of the time: A-Line skirts, kitten heels, gloves and fabulous coats are staples in Midge's closet. She usually goes with monochromatic outfits in bright colors.
To emulate her style (without looking like a '50s housewife), pair a pleated pink midi skirt with a t-shirt in the same color. Then, layer on a baby pink duster. I decided to use a pair of silver shoes instead of her grey Mary Janes for this look. Midge loves a great head piece, so finish the look up with a pink beret.
What do you think?
Which film or TV show would you watch? Do you like comedy? What genre do you want to know more about? Which one do you think I should do next? Let us know in the comments!