Korean beauty products, especially skincare items, are well-known worldwide due to their use of new and organic ingredients, as well as adorable, eye-catching packaging. Here is our list of the best Korean face mask.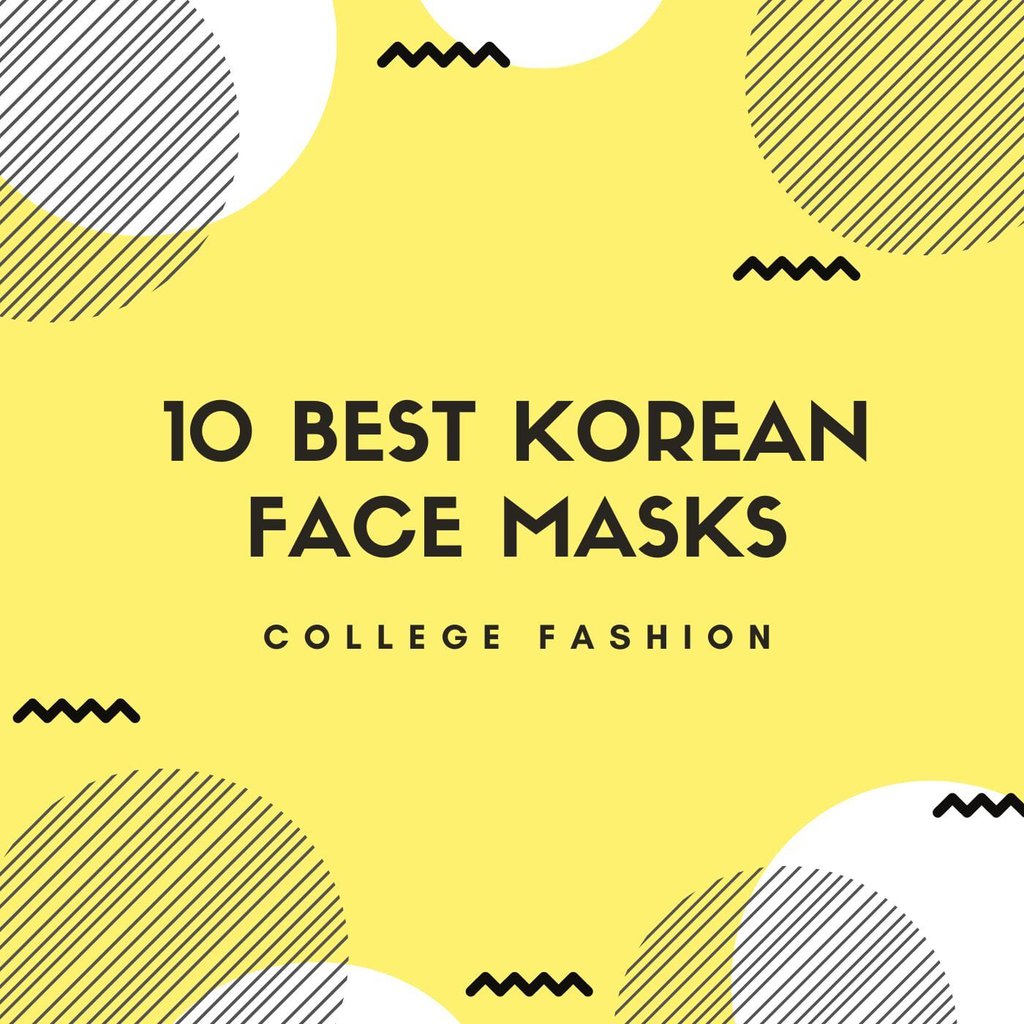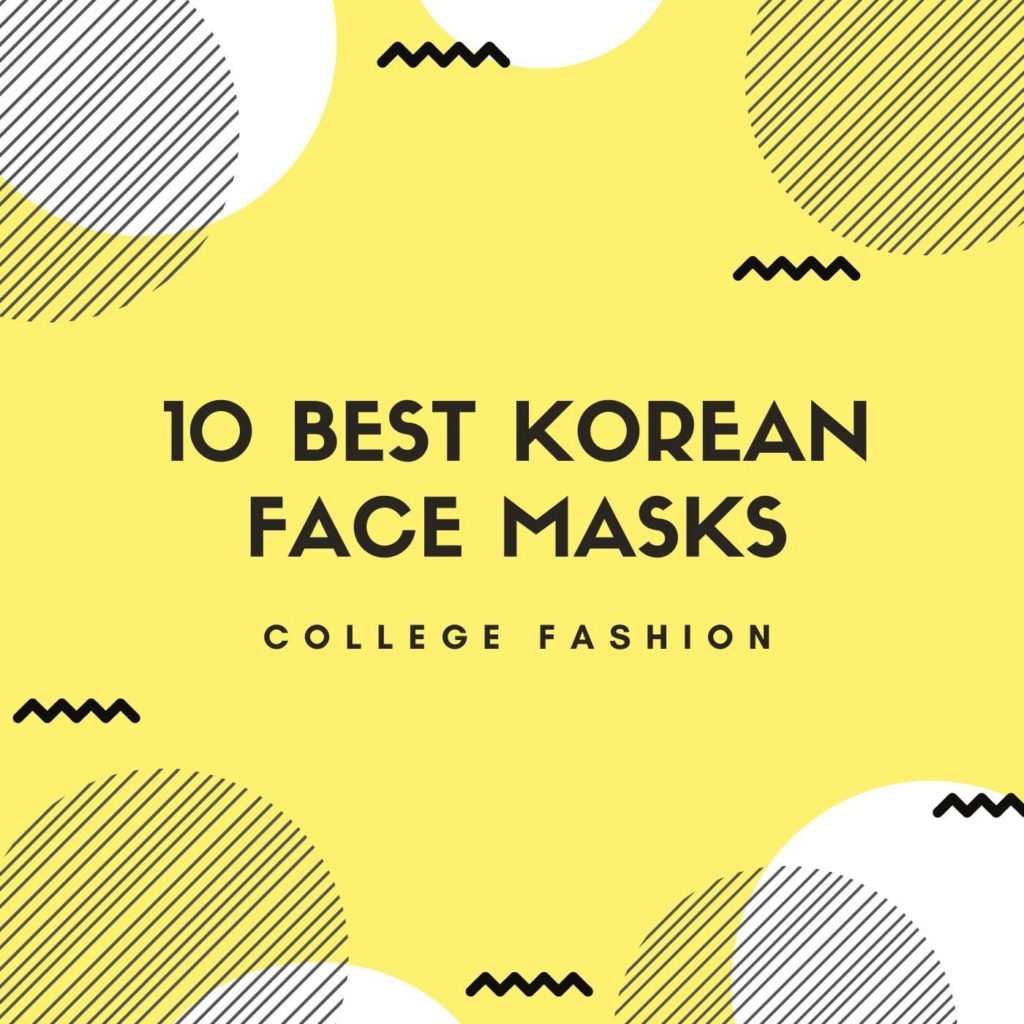 There are so many varieties of K-beauty skincare products, and many target a number of areas in one single package! (See also: our list of the best Korean sheet masks.)
So, is your skin in desperate need of hydration or a deep cleanse? Well, you're in luck because we're rounding up the 5 best Korean face masks to up your skincare routine and help fulfill your wish for glowing, perfect skin.
Related Post: The Best Korean Cushion Foundations You Need to Try
Top 10 Best Korean Face Mask
1. Laneige Water Sleeping Mask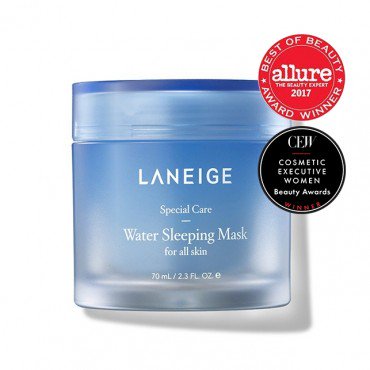 Laneige Water Sleeping Mask ($25) is a face mask that has been receiving tons of love because of its after-effect on the skin. This face mask gives the ultimate amount of hydration. It's refreshing, cool, and you only need to use a little to harness its full potential.
Apply this gel face mask to dehydrated skin, then let it do its job while you sleep. You'll wake up in the morning with fresh, glowy, and plumped skin. Still not sure if it's really worth the hype? Well, there's even a rumor that this product is sold every 12 seconds!
Related Post: The Best Korean Moisturizers for Dry Skin
2. Innisfree Super Volcanic Pore Clay Mask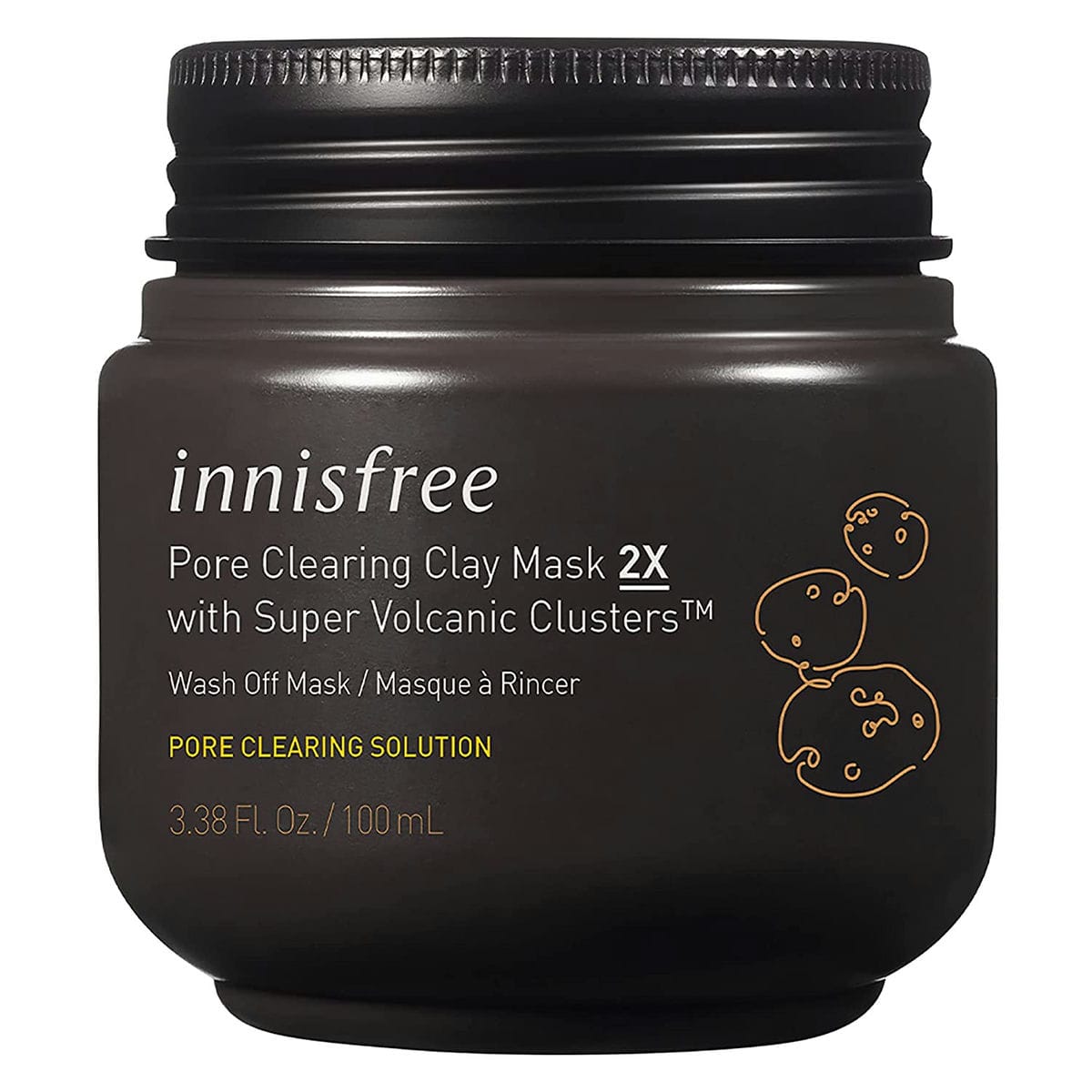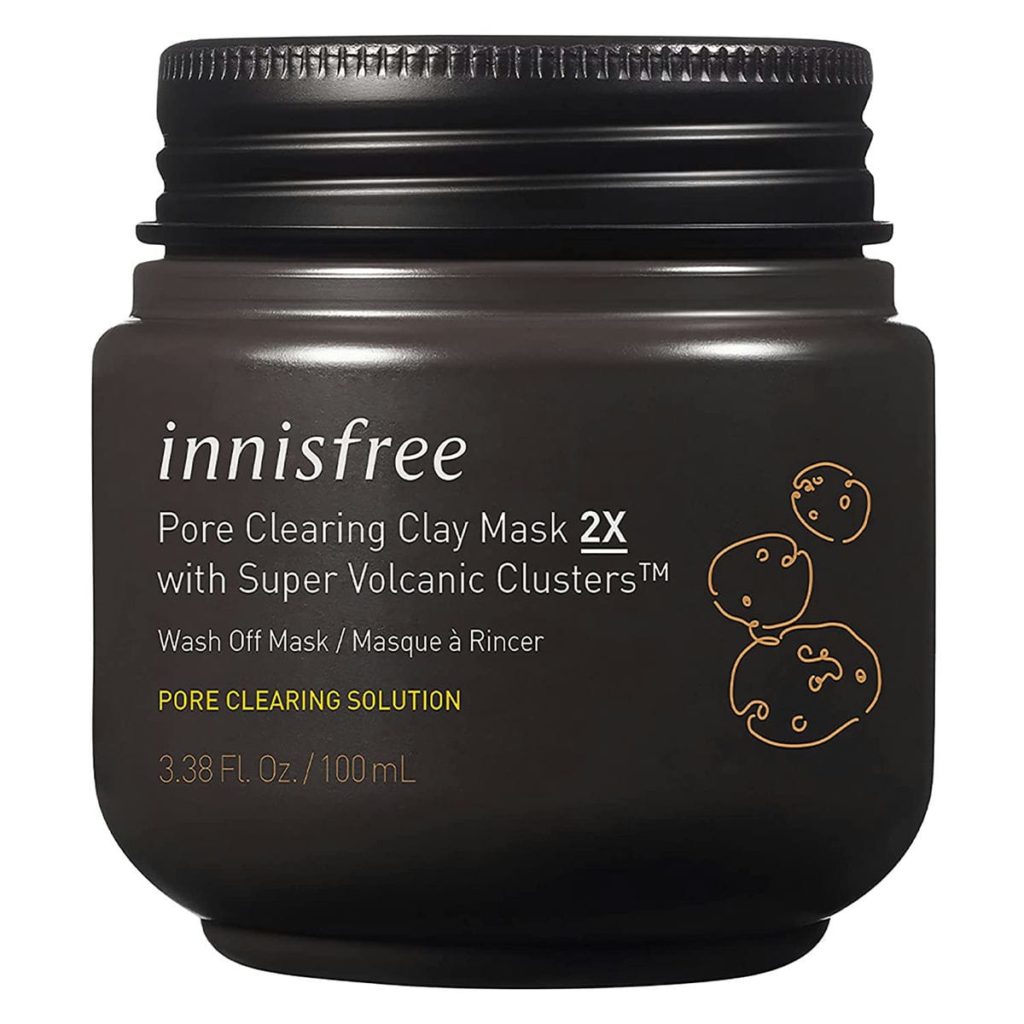 I'm personally in love with everything in the Innisfree Jeju Volcanic Pore skincare line because of the products' consistency and the feeling that your pores are deeply cleaned after use. My actual go-to face cleanser is the Innisfree Jeju Volcanic Pore Cleansing Foam.
During my recent visit to NYC, I tried the Innisfree Super Volcanic Pore Clay Mask ($14) for the first time and loved that the clay consistency was so smooth, plus it applied easily without being messy. I would recommend using a little at a time, though, and layering lightly because it does take some time to dry.
The 6-in-1 mask helps minimize pores, absorb excess sebum, gently exfoliate, deeply cleanse, even out skin tone, and gives a cooling effect. Jeju Volcanic clusters are known to be packed with various minerals and can effectively absorb excess oil and impurities from pores.
3. Skinfood Black Sugar Wash-Off Mask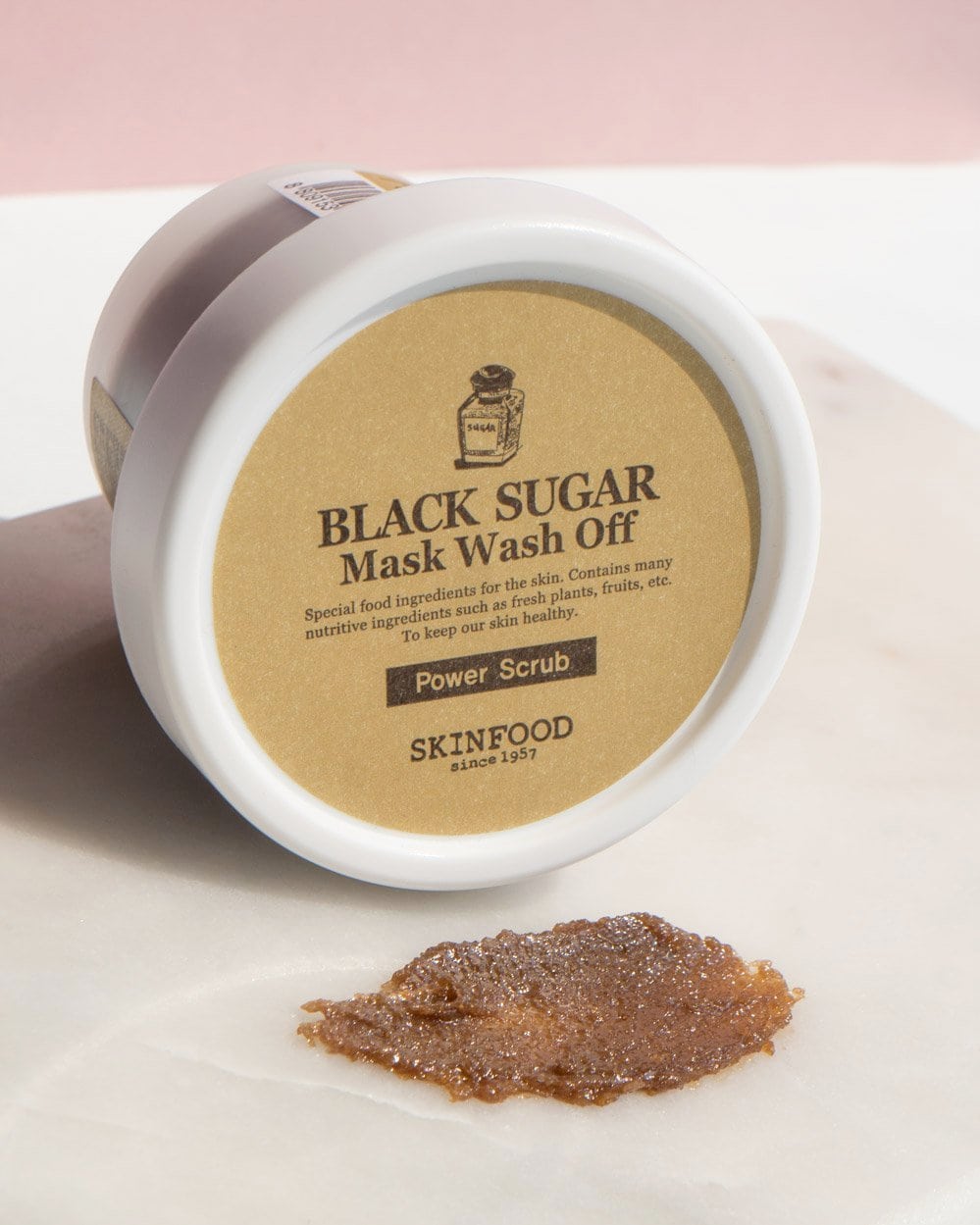 The Skinfood Black Sugar Wash-Off Mask has been hyped up in the K-beauty world because it's a face mask and exfoliator in one, plus its cheap price of just $10. Also, it smells amazing!
Rich in vitamins and minerals such as calcium, iron, magnesium, niacin, and riboflavin, it's a nutrient-filled mask. To use, gently massage it onto your damp face to scrub away dead skin cells, then be wowed afterward with your smooth and bright skin!
4. Skinfood Freshmade Watermelon Face Mask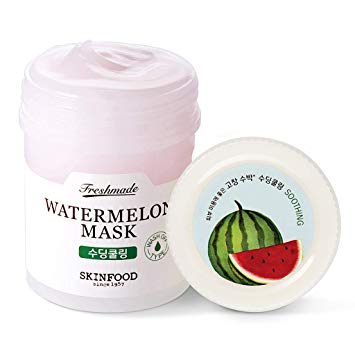 Another raved-about Skinfood face mask is the Freshmade Watermelon Face Mask ($10). A gel mask that works for all skin types, it instantly soothes, hydrates, and moisturizes your skin. Furthermore, watermelon is vitamin-rich and filled with antioxidants, so it'll help minimize pores and sebum production.
A little goes a long way with this mask, so it's going to last you a long time. If you want it to be a cooling and even more refreshing mask, I recommend putting it in the refrigerator before using it.
5. Belif First Aid Overnight Brightening Mask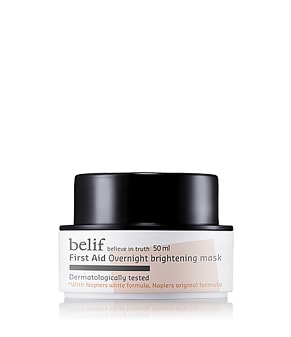 This one's a bit pricier than the rest, but it is definitely worth it. The Belif First Aid Overnight Brightening Mask ($38) is formulated with black truffle, amber, pearl, and gold powder capsules with Napier's white formula. This overnight mask is going to leave your skin looking luminous and radiant by the morning!
In addition, this face mask can also be used as a moisturizer to add an extra boost of hydration and brightness to dull skin.
6. Saturday Skin Yuzu Vitamin C Sleep Mask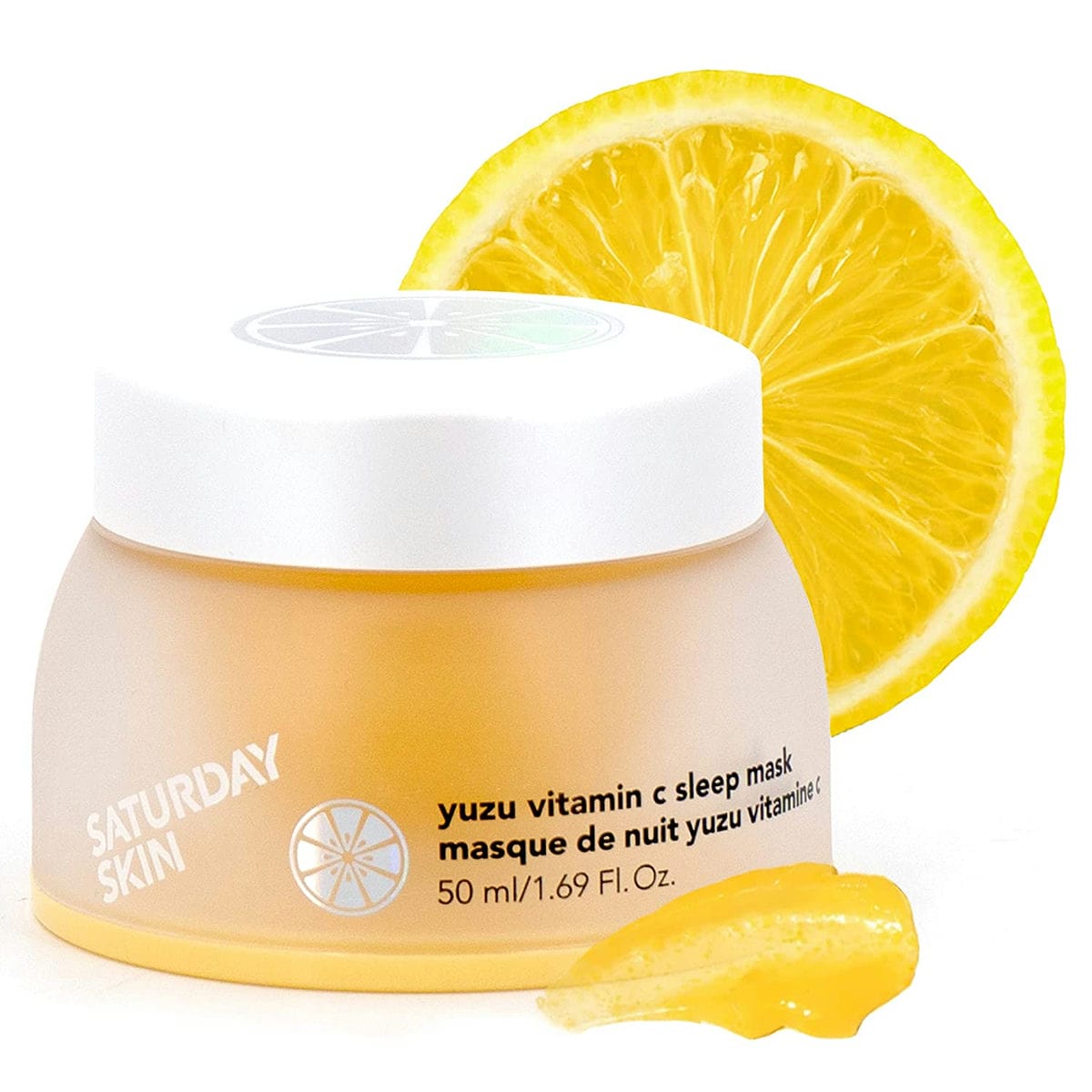 If you have a busy schedule, it's important to keep your skincare routine simple and efficient. As such, we recommend you opt for multi-purpose products such as the AHC Premium Hydra Gold Foil Mask, which contains vitamin B5 and hyaluronic acid to rejuvenate and hydrate the skin, resulting in a youthful and radiant complexion.
7. COSRX Ultimate Nourishing Rice Overnight Spa Mask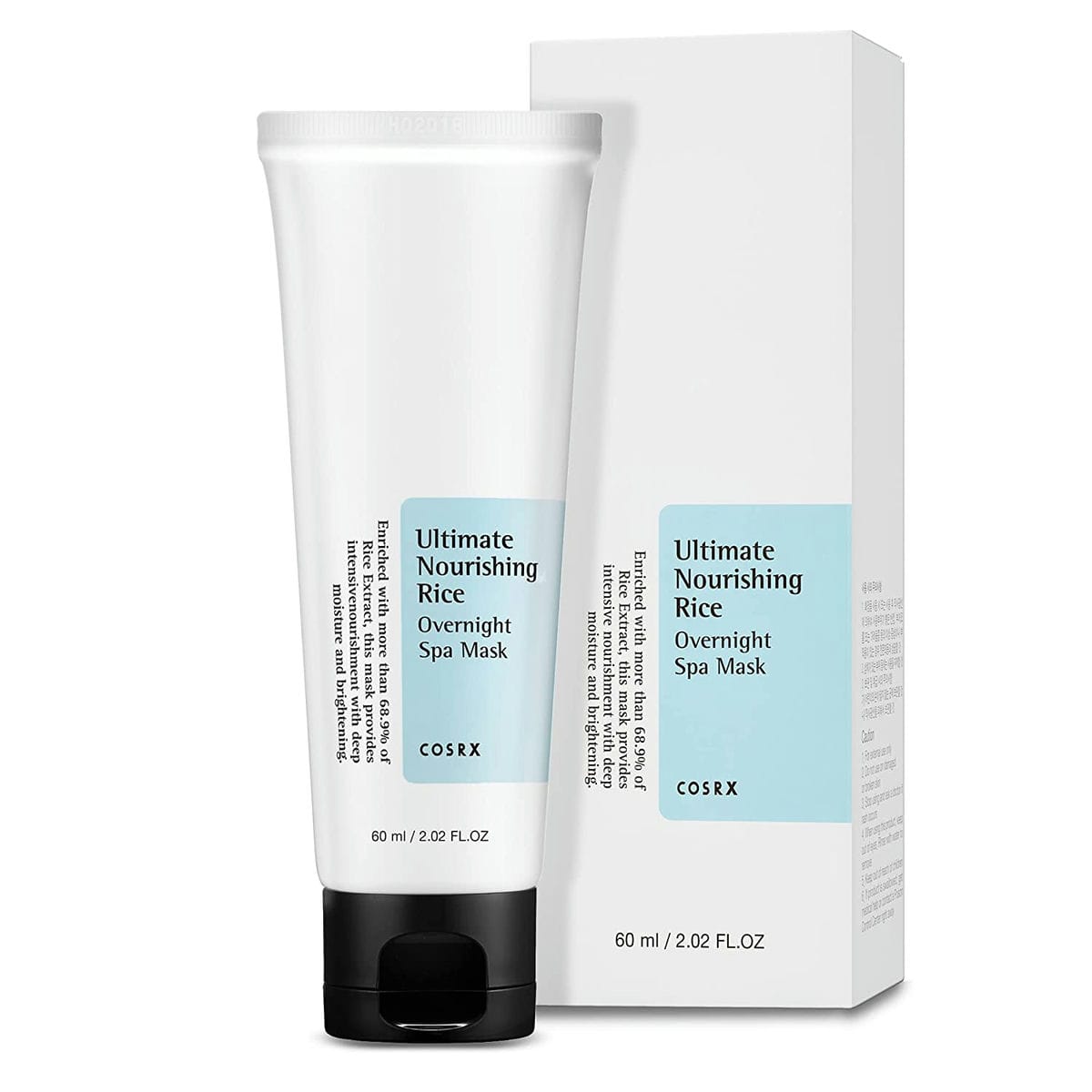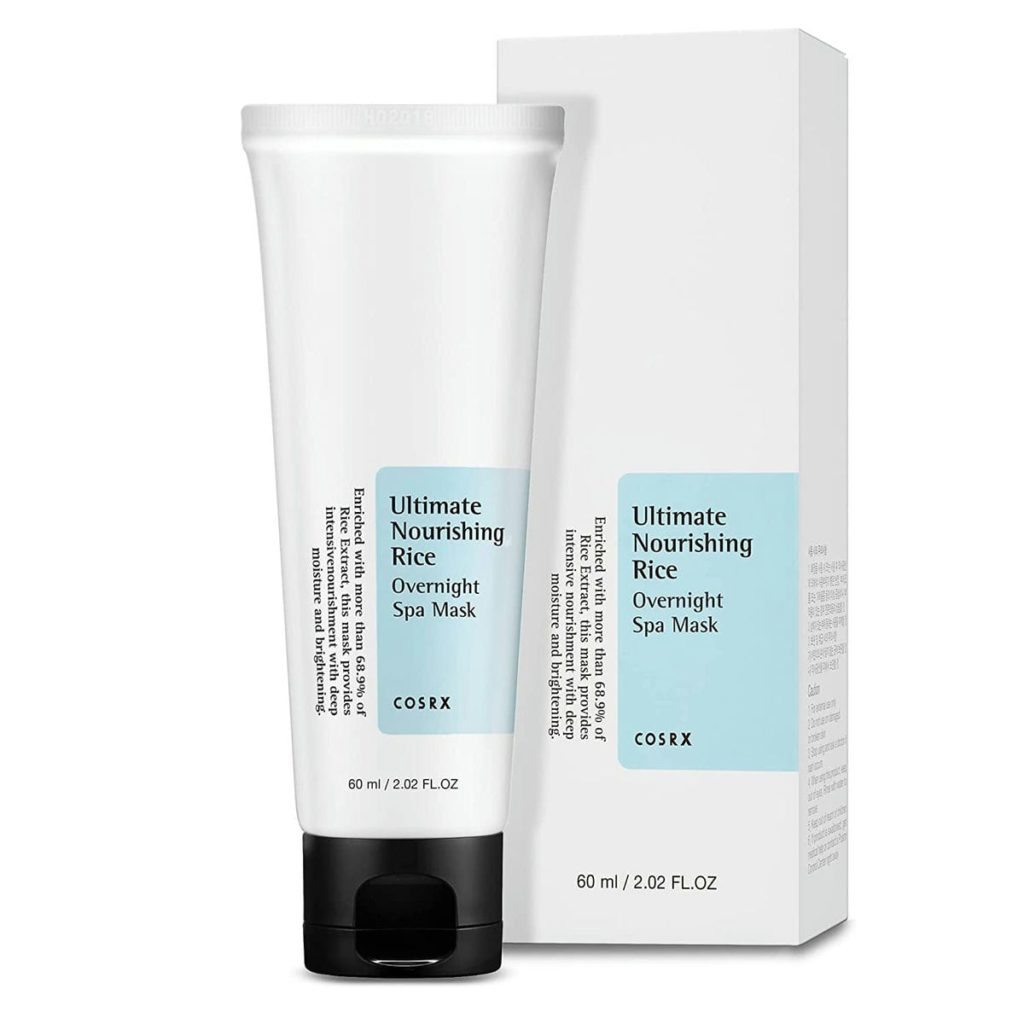 For a hydrating boost to your skin, consider using a creamy mask that is reputed for its revitalizing properties. This mask is particularly useful when your skin feels dehydrated or rough or needs a deep conditioning treatment.
The mask is enriched with nourishing rice extract and brightening niacinamide that provides intense moisture without leaving a greasy residue. Apply the mask before going to bed, and wake up to soft, dewy skin. This product is suitable for all skin types.
8. Glow Recipe Watermelon Glow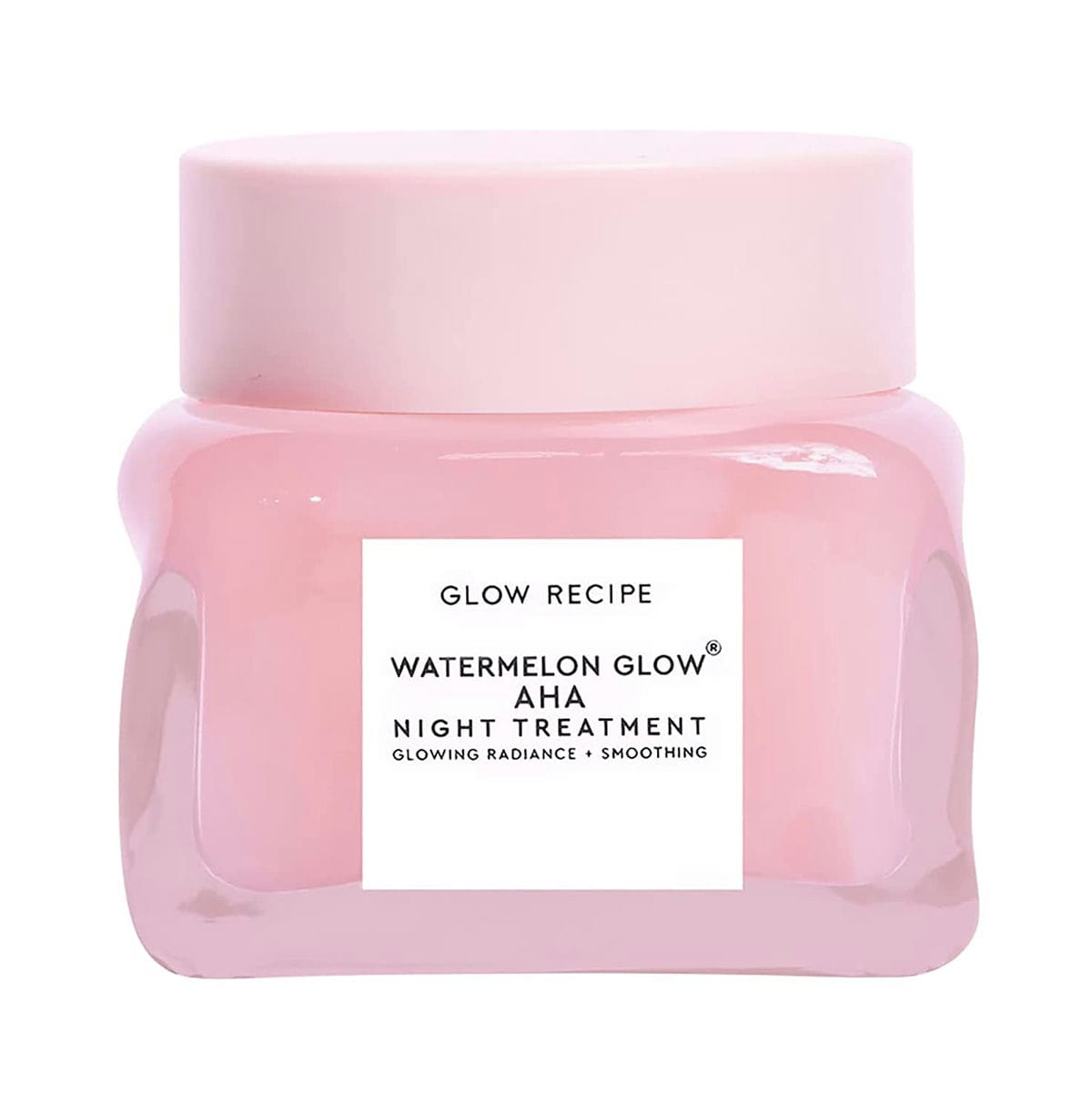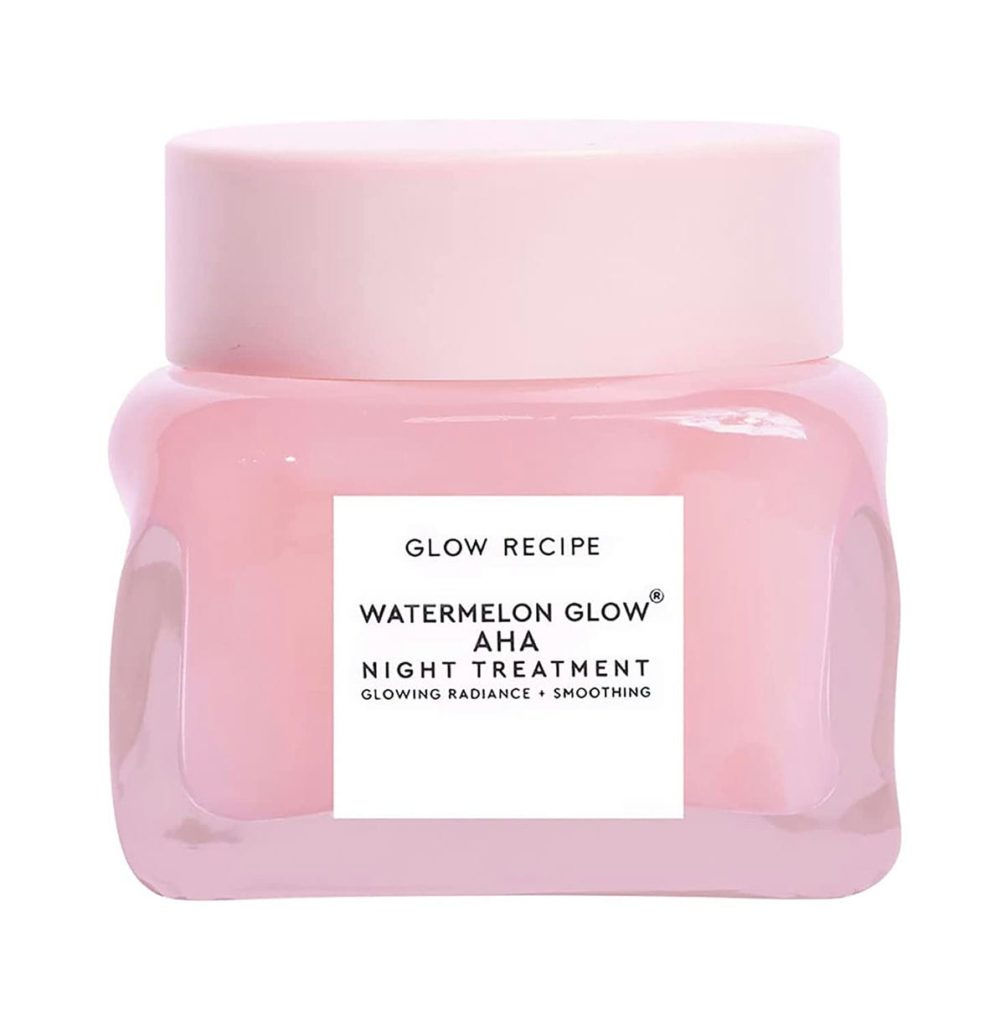 One of the major advantages of using a sleeping mask is that it demands minimal effort.
Glow Recipe Watermelon Glow AHA Night Treatment is an overnight resurfacing mask that claims to exfoliate, hydrate, and brighten the skin. It contains a concentrated 2.5% pH-balanced AHA complex consisting of glycolic and lactic acids for gentle yet powerful exfoliation, while multi-weight hyaluronic acid, niacinamide, quinoa peptide, and watermelon enzymes help to hydrate, brighten, and firm the skin.
The mask is designed to be used overnight to allow the ingredients to work while you sleep, leaving you with smoother, more even-toned, and glowing skin in the morning.
9. NEOGENLAB A-Clear Soothing Overnight Mask
The Neogen Dermalogy A-Clear Soothing Overnight Mask is a type of sleeping mask that provides skin with soothing benefits by utilizing skin-calming ingredients overnight. This mask is designed to leave your skin feeling balanced by regulating the production of sebum.
With its unique formulation, this mask works to calm irritated skin while also preventing excess oil production. Use it overnight for a refreshed and balanced complexion in the morning.
10. Dr. Jart+ Cicapair Sleepair Ampoule-in Mask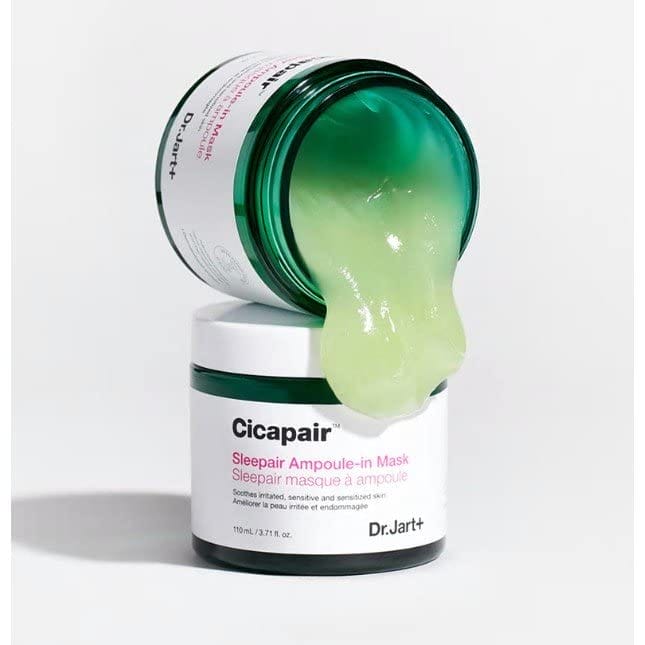 This moisturizing mask is designed to provide a soothing effect while you sleep, visibly enhancing skin texture and radiance for a soft and glowing complexion. Its refreshing gel-like texture offers an intensive treatment that not only moisturizes but also boosts skin radiance and elasticity, making your skin appear revitalized after just one use.
The mask's intense hydration supports the skin's moisture barrier, leaving tired and stressed skin looking healthy and refreshed. It is formulated to be gentle enough for sensitive skin as well.
Do you have a go-to face mask?
Have you ever tried or heard about our face mask picks? What are your favorite K-beauty products? Let us know in the comments below.
If you find our best Korean face masks helpful to you, you might want to consider the related posts below –