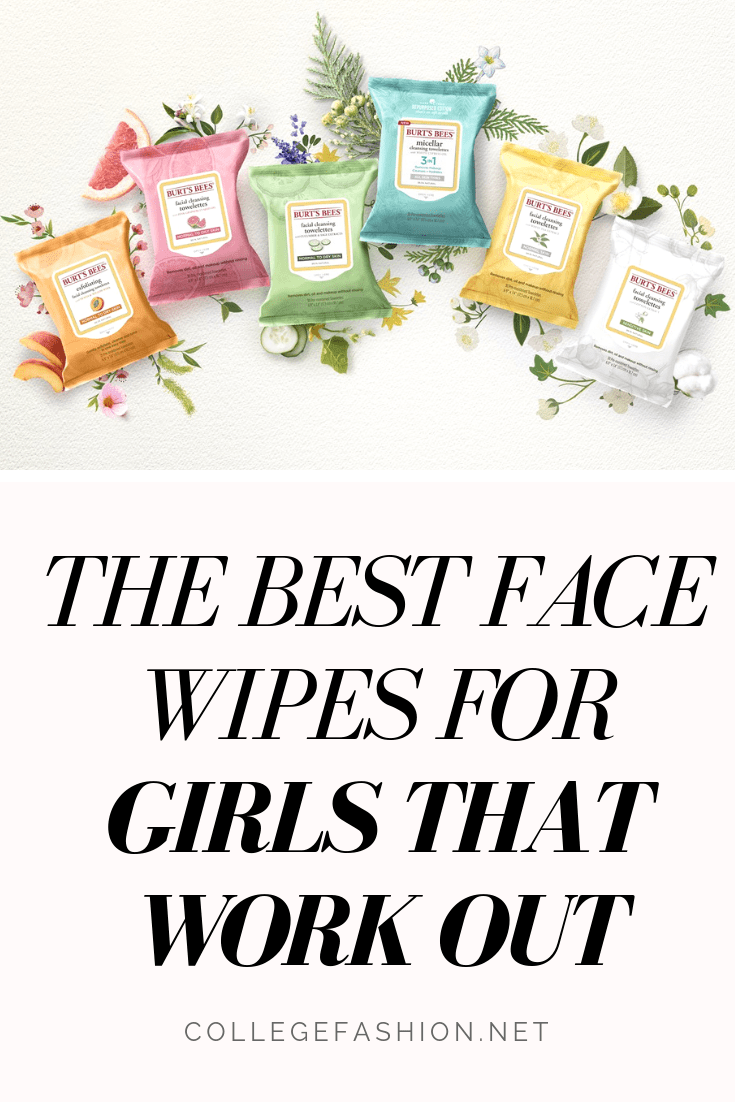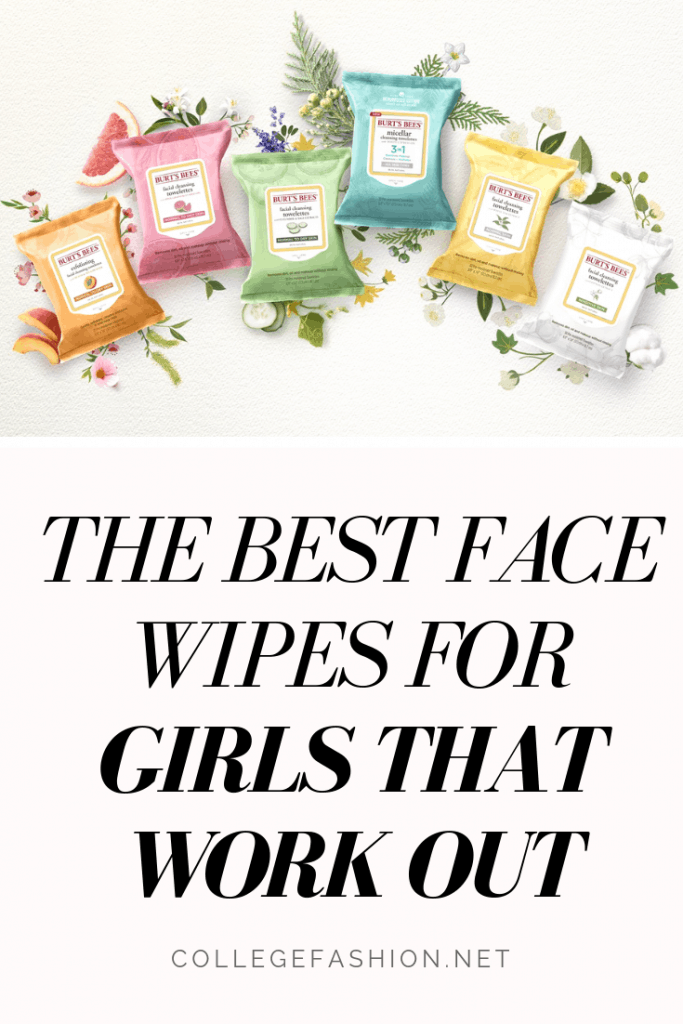 Welcome back to CF's Gym Bag Essentials series! So far, we've covered our top picks for the best gym bags, gym underwear, headphones, blender bottles, post-workout protein options, and the best deodorants to keep you fresh.
This week, we are reviewing another essential item for your gym bag, face wipes.
Whether you wear makeup or not, keeping your face clean after a workout will prevent acne, blocked pores, and ensure an altogether fresh face.
Also, while cleaning your face after a workout is important, considering keeping hand sanitizer close by, especially if you touch your face a lot. Gym equipment is often covered in bacteria and bringing that bacteria to your face will only make matters worse!
Best Face Wipes 2019
Face wipes are the best face wash option for the gym. They are easy to carry in your gym bag without working about leakage and they are super easy to use and discard. Most brands offer these at a great price, too!
Finally, if you prefer to lather up after your workout, I included two travel sized face washes at the bottom of the post. While these are at more risk for popping open and leaking in your gym bag, you can always keep them in separate, smaller bag within your main bag!
Let's see the top picks!
The Trusted Brand: Neutrogena Makeup Remover Cleansing Towelettes
Neutrogena is one of the most well-known brands in the beauty industry! Their products are carried in makeup, grocery, and drugstores alike.
Neutrogena's Makeup Remover Towelettes, a cult classic, are great for your face whether you have makeup on or not! They boast an alcohol-free formula that works hard to clean your pores, and even removes waterproof mascara. They claim to remove 99% of makeup and anyone who has used these will know that the claim seems accurate.
Each pack comes with 25 wipes.
The Best for Breakouts: Burt's Bees Exfoliating Towelettes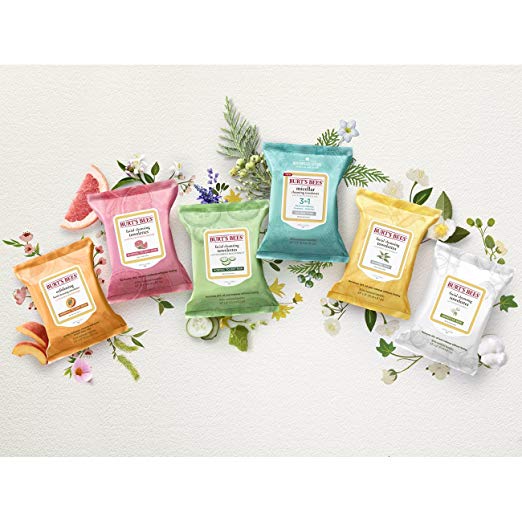 Burt's Bees is a very popular and loved brand, especially among fans of clean beauty. Their products are natural and work just as hard as other big name products. This line of face wipes boasts an exfoliating effect to remove dirt, oil, and makeup.
This product also uses naturally derived salicylic acid, extracted from willow bark, to exfoliate (and treat breakouts), while its peach extract refreshes your skin.
Each pack comes with 25 wipes.
The Sudsy Wipe for Sensitive Skin: Simple Micellar Wipes
Simple has created its micellar bubbles to better clean out makeup and oil from your pores. These popular wipes are a favorite of girls with sensitive skin. There are no perfumes, dyes, or harsh chemicals added.
Micellar towelettes also boast triple filtered water to give your skin a very gentle wash! If you're prone to redness or dry patches, these are the ones to get.
Each pack comes with 25 wipes.
The Spa Splurge: Koh Gen Do Cleansing Spa Water Cloths
These wipes are definitely a splurge at $17 for a pack of 10. However, there are some great features that make these worth the extra cost. First off, these wipes don't simply cleanse — they include skincare ingredients like minerals and essential herbs that will rejuvenate and moisturize your skin.
These wipes have also been praised for their performance after a workout — they leave the skin cleaner than other wipes, and very soft. They're also great for sensitive skin! Additionally, they're free of artificial colors, synthetic fragrance, and mineral oil derived from petroleum.
If you're looking for a little extra workout motivation, these luxe wipes would be a great way to treat yourself after you complete your gym session. They're a nice reward for a job well done — and your skin will thank you, too.
Each pack comes with 10 wipes.
The Best for Post-Workout Face Redness: Aveeno Ultra-Calming Makeup Removing Wipes
Aveeno's Ultra-Calming Face Wipes rebalance sensitive skin and calm skin irritation and redness. They have been dermatologist and ophthalmologist tested and approved for use on sensitive skin.
They also contain Calming Feverfew extract, an ingredient related to chamomile. These are fantastic if you get bright red after a workout and need something to calm your skin.
Each pack comes with 25 wipes.
Bonus: Best Travel Size Face Washes for the Gym
As promised, here are my picks for the best travel-size face washes to keep in your gym bag. If you prefer washing your face the traditional way instead of using a wipe, these are the ones to try.
The Travel Size Daily Scrub: Aveeno Positively Radiant Skin Brightening Daily Scrub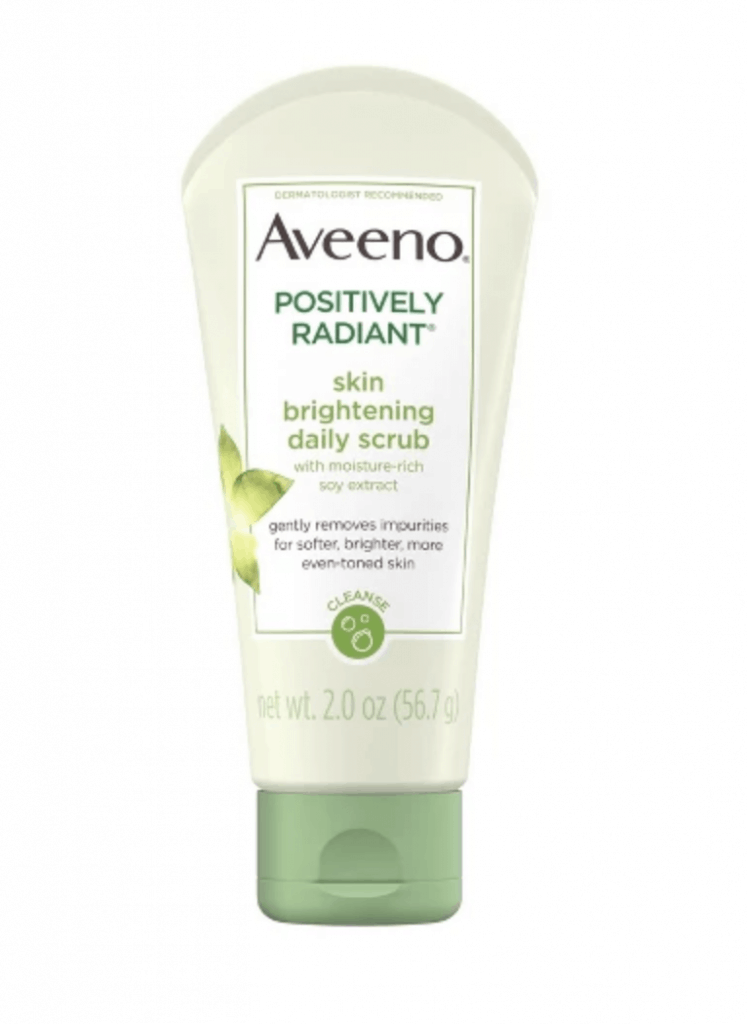 Aveeno's Positively Radiant line offers softer and smoother skin through exfoliation that improves skin tone, texture, and clarity.
This go-to scrub's formula is moisture-rich, featuring soy extract, castor oil, and natural ingredients.
Its 2oz travel size is perfect for toting along in your gym bag.
The Travel Size Revitalizer for Oily Skin: Botanics Shine Away Scrub
Botanics Shine Away is specifically crafted for oily or combination skin. It will reduce skin shine and remove unnecessary oils from your face. This product also contains natural Willow Bark extract.
Additionally, this scrub is phthalate-free, butylparaben-free, formaldehyde donor-free, formaldehyde-free, nonylphenol ethoxylate free, propylparaben-free, Sulfate-free, paraben-free, dye-free, aluminum-free. (Phew!)
For $7.50, this 2.5oz bottle is a little more expensive than the Aveeno option but can be a real win for you if you have oily skin.
What are your favorite hygienic face products?
How do you keep your pores clean after a workout? Let us know in the comments!