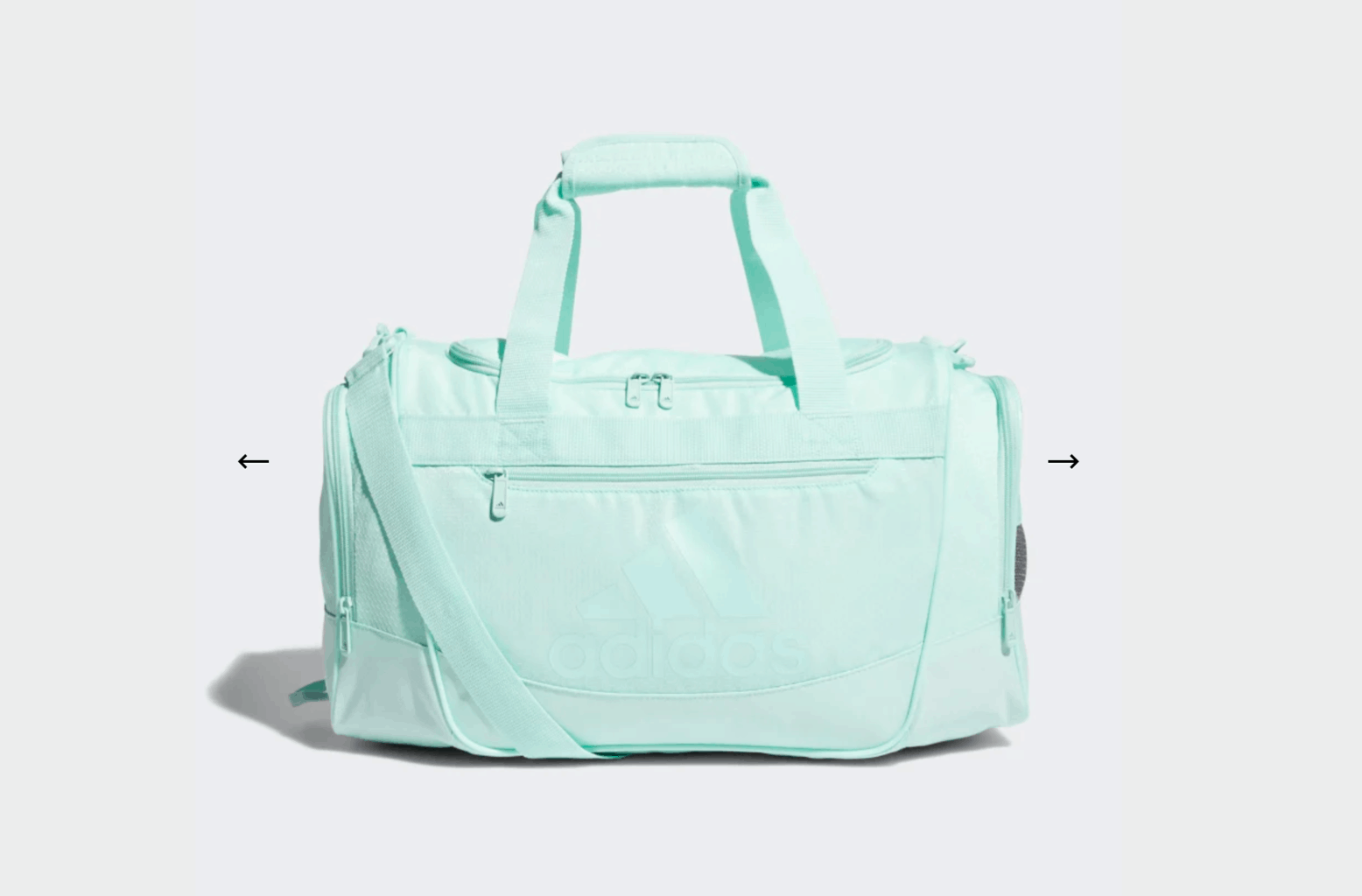 Welcome CF readers! If you haven't seen my first post to the series, let me get you up to speed. Over the next few weeks, I'll be going over the top 10 essentials for packing the perfect gym bag. I work as a personal trainer when I'm not writing for CF, so I definitely use my gym bag daily.
In my earlier post, I listed some items that you simply must have in your gym bag to ensure you'll have a successful workout. Now I'm going through each in depth.
Each post will give you some ideas of what to look for and products that give you what you need. We're starting from the ground up, so first, let's look at the bag itself.
What to Look for in a Gym Bag:
Size
First, you want a bag that is going to fit what you need. Are you minimalistic like me and can rock something small? Do you need items to shower and change at the gym? Will you need a full-sized bag to carry everything for your day, not just gym gear?
Make sure you know exactly how much space you need, then purchase accordingly.
Small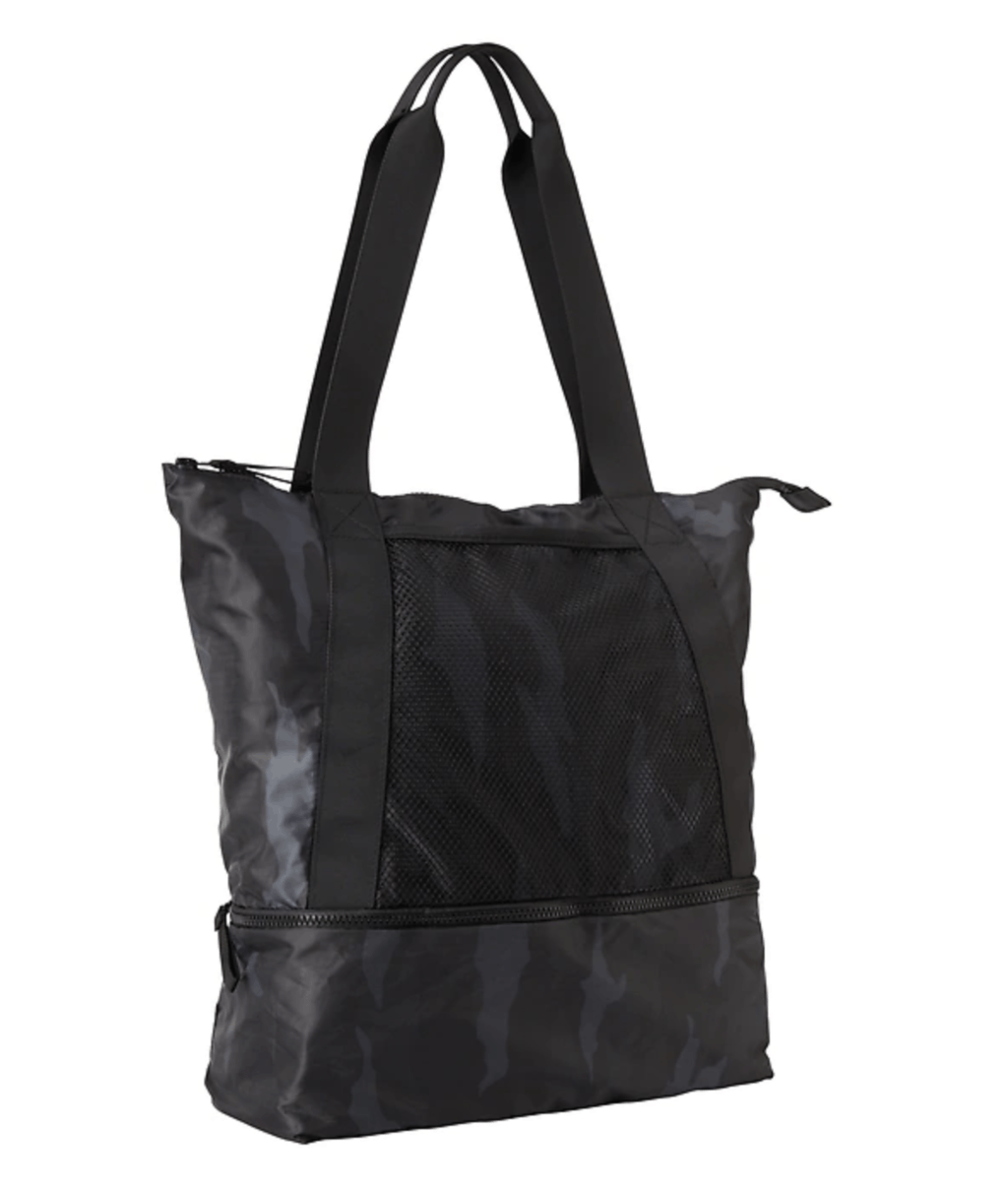 If you're simply going to the gym and won't be showering and getting ready there, this bag is perfect. You can carry the minimum gym essentials, car keys, and your wallet.
This cute gym bag from Athleta is also lightweight, soft, and folds into its own pouch for easy storage.
Medium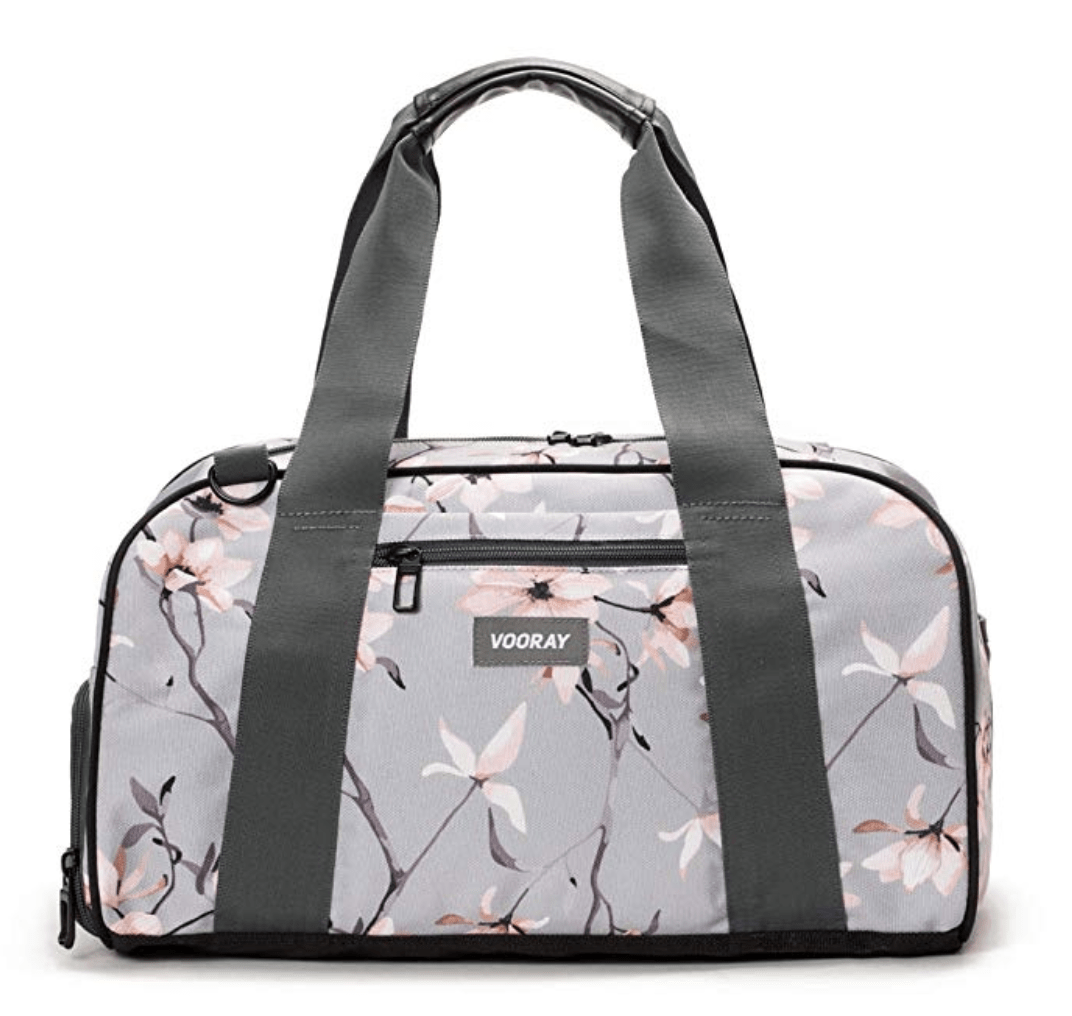 This compact bag is the perfect size for our gym essentials plus a little more. There's also a specific shoe compartment if you need to bring an extra pair. Inside, there are some pockets for organization.
The price and size are great. Plus, there are plenty of designs to choose from!
Large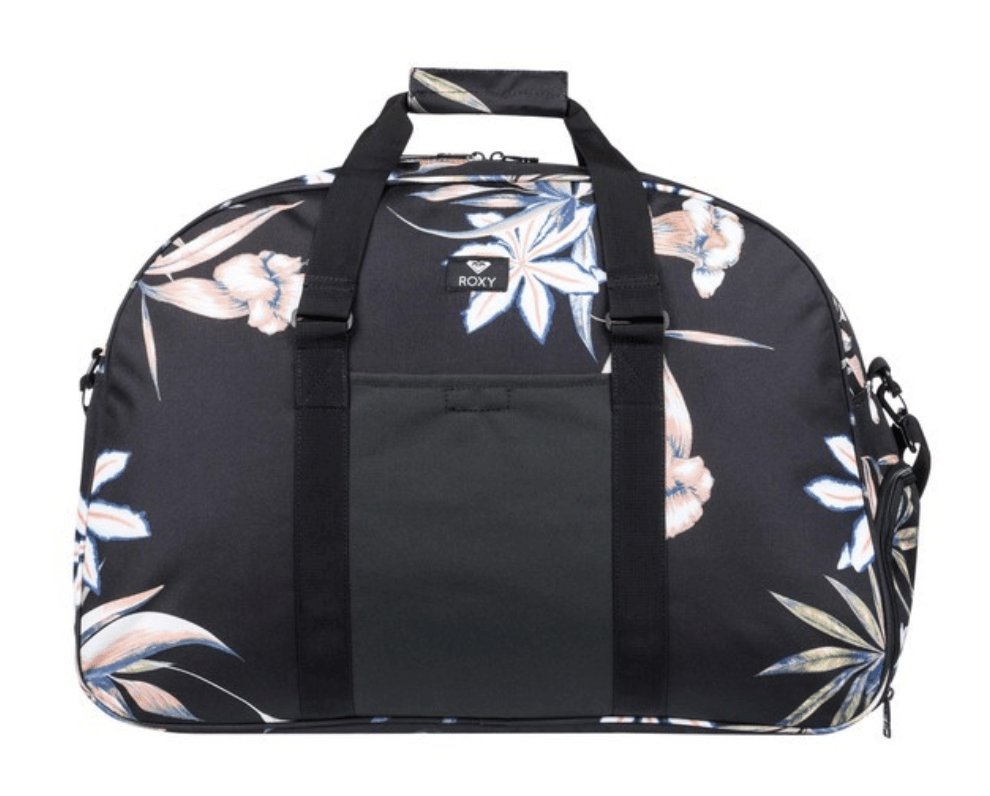 If you need something that's going to carry all you need: gym gear, a change of shoes, a change of clothes, shower products, work or school things … a large option is probably best for you.
This cute gym bag from Roxy is large enough to carry it all, and there's an outside pocket for easy access to your wallet, keys, or phone.
Shape and Structure
Duffel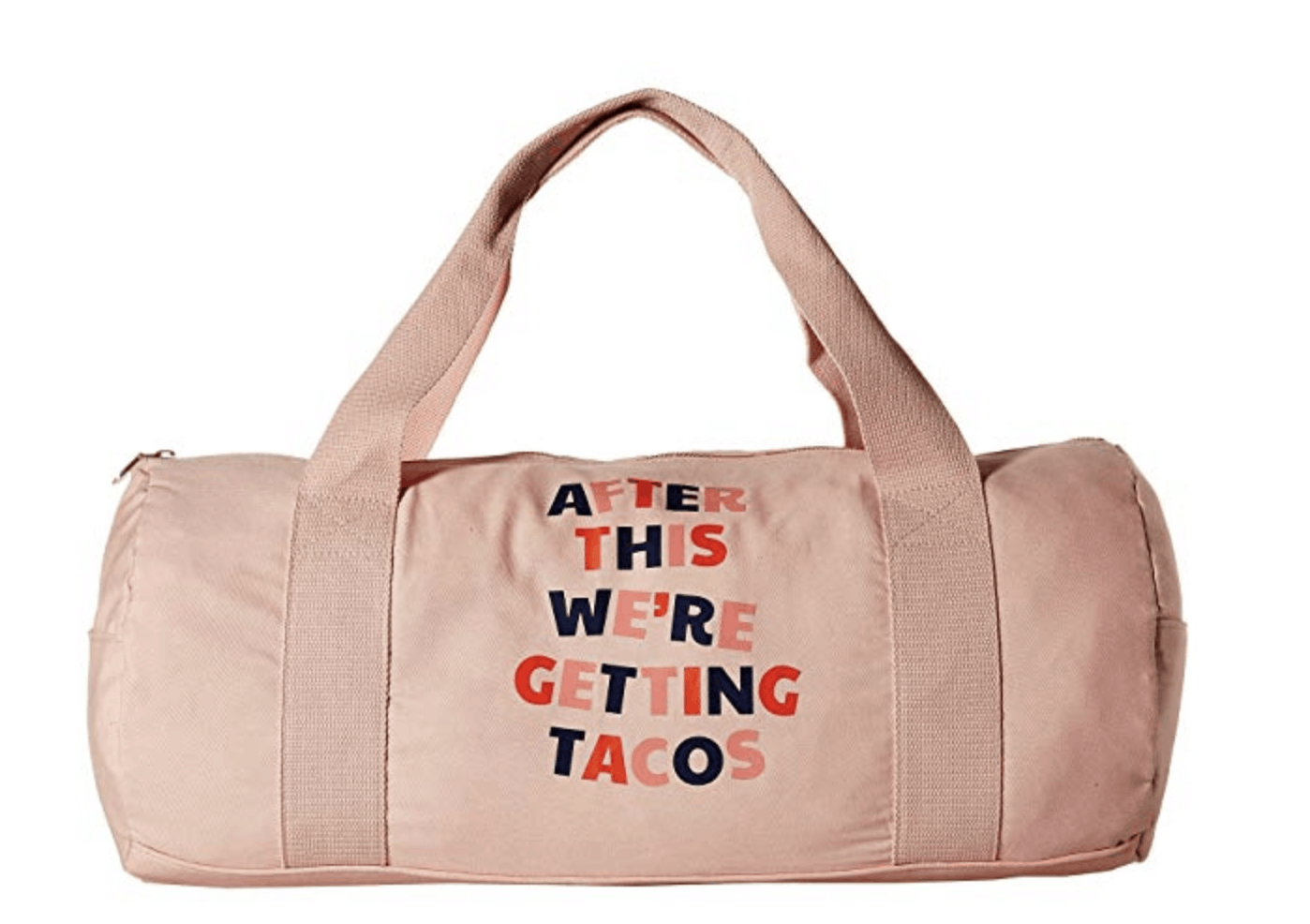 The duffel bag is a classic for toting your gear to the gym. Everything fits in the bag together, so there's no real organization or compartmentalization. However, there's also only one space to look through for your things!
You can find a duffel bag anywhere, but this bag with a fun quote can get you in the right headspace for a fun workout.
Shoulder Bag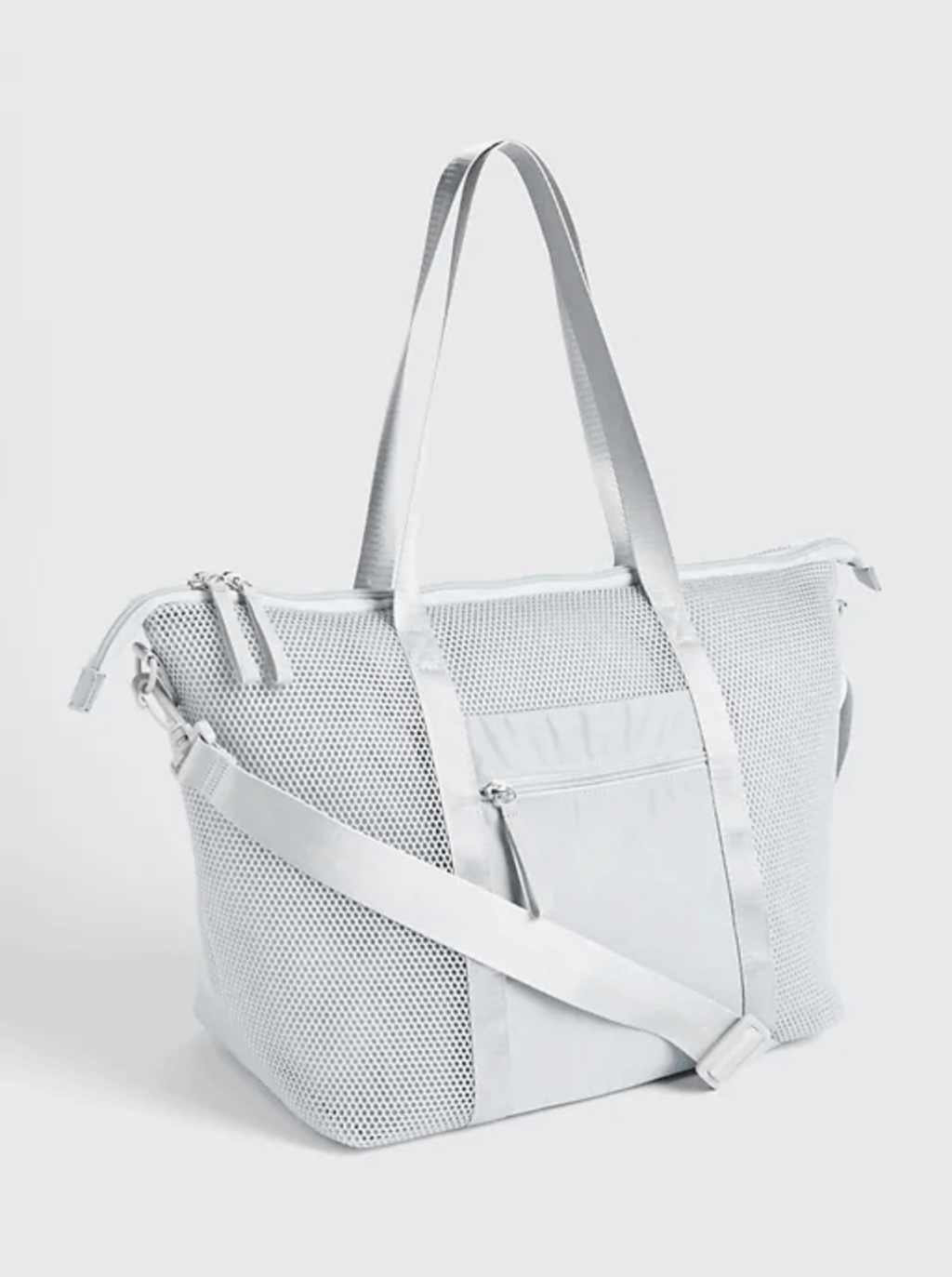 This gym bag from Gap is a shoulder bag with an additional removable strap that can be worn over the shoulder or crossbody.
The bag is still pretty structured, but not stiff, and there is a side pocket for easy access to your keys or phone. I also like the zip top and the sporty mesh detailing. The color is also versatile and polished.
Tote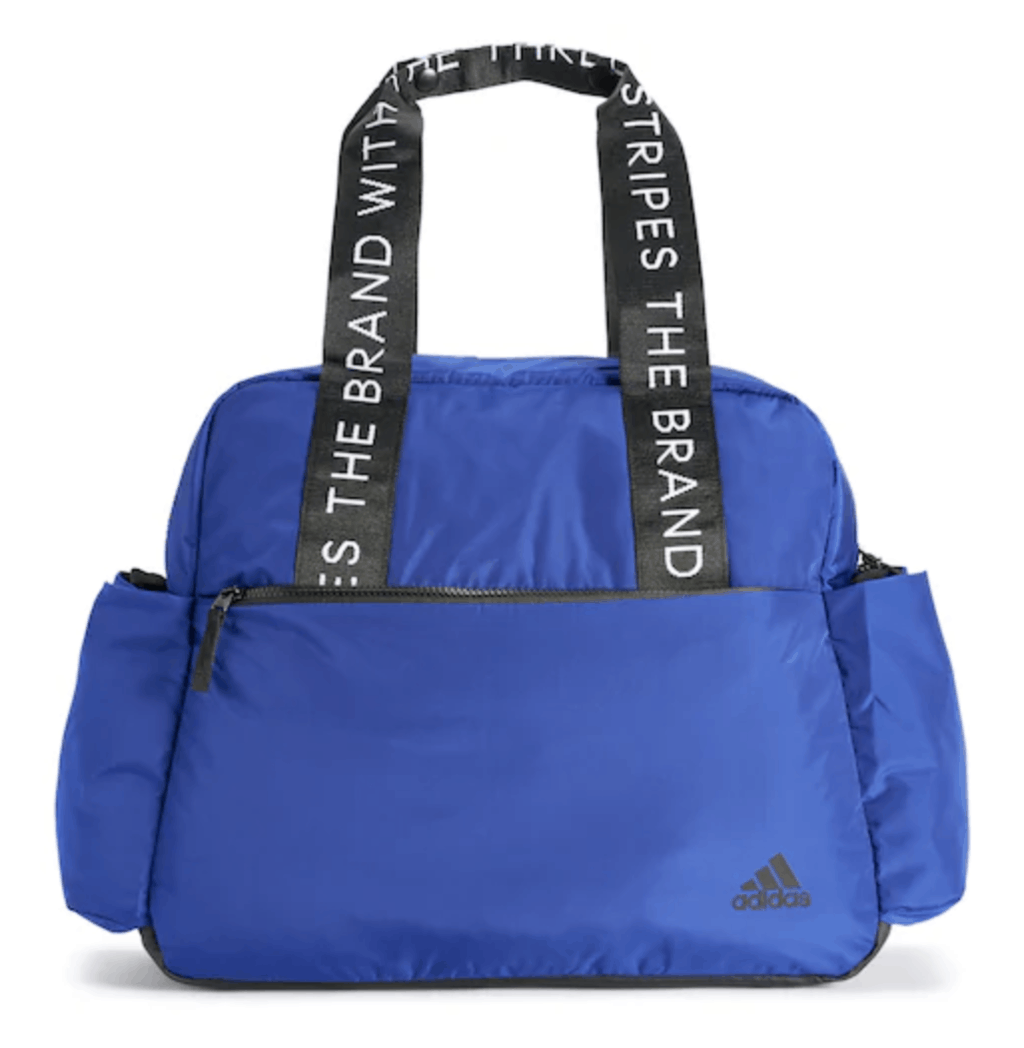 This tote bag is a great option if you prefer a catch-all approach to your bags. Inside are two large mesh pockets, and outside has two side water bottle pockets and a zip front pocket.
The soft fabric and structure of the bag means it's easily collapsable for storage when not in use.
Backpack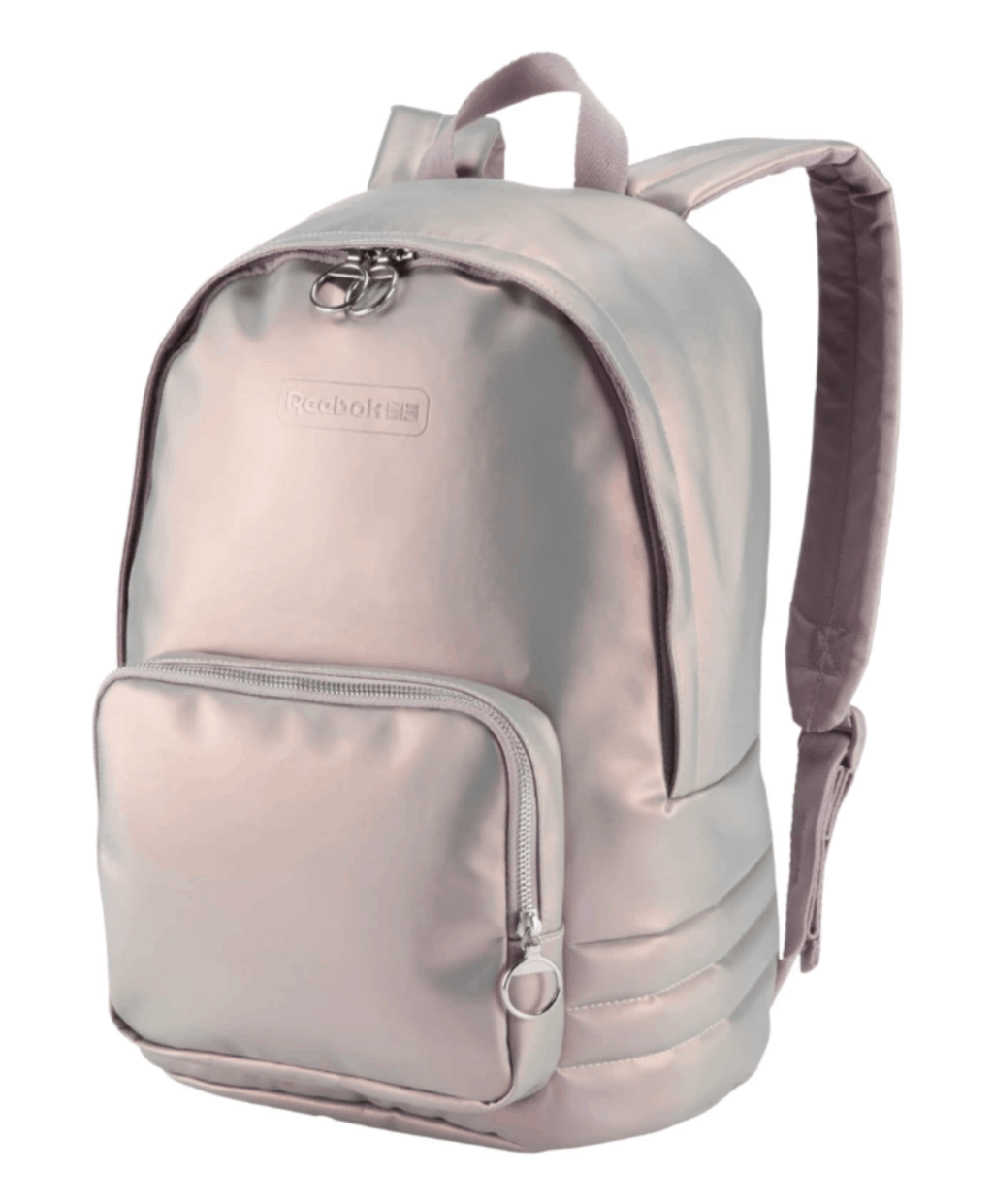 You can't go wrong with a backpack! They are super versatile so you can use yours for the gym or school interchangeably.
This cute gym bag from Reebok has an awesome mermaid sheen to it, as well, if you want your bag to stand out among the rest.
Versatility
Is this bag going to be used for more than just going to the gym? Do you need a super organized bag with various compartments?
Think about the bag as an investment for productivity. Sure, you're going to be using this bag to make your workouts stress-free, but will you be doubling the use for work or school, too? There are options for this, as well.
Compartmentalized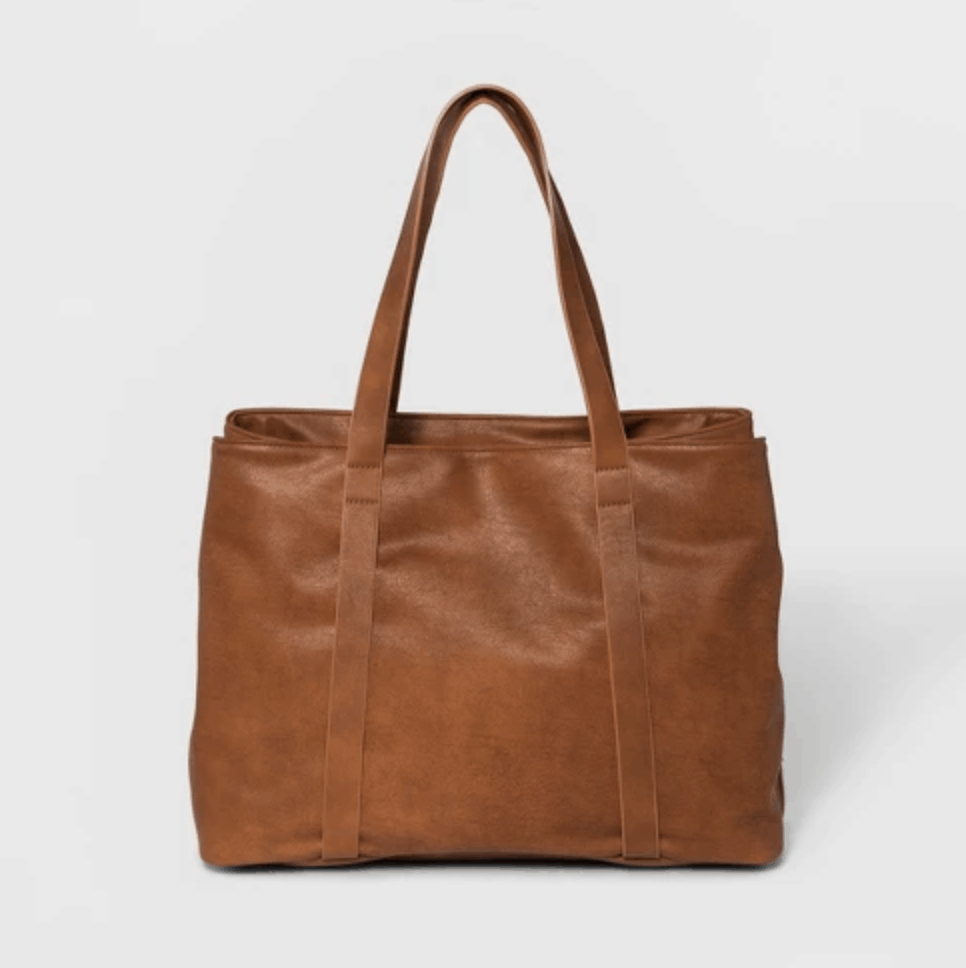 Sometimes, a bag that's not made for the gym can be the best option for you. This triple compartment tote from Target has multiple pockets and sections to keep all your things organized.
Check out the features in the product video in the link above or here.
Professional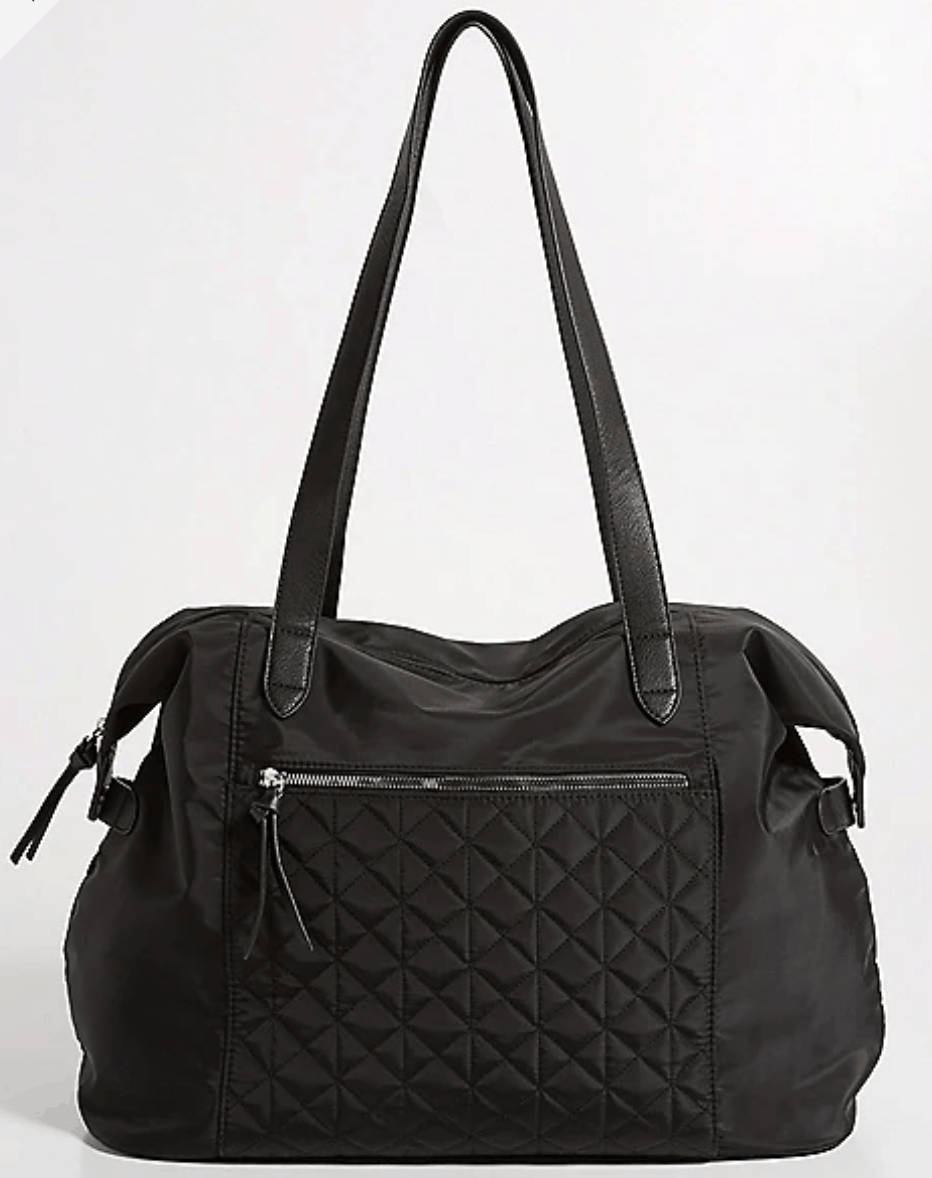 This is a great option for you if you're headed to work after your workout. This bag from Maurice's still looks professional and even has quilted details on the front.
You can also use it as a bag for work or school when you aren't going to the gym.
What's your favorite bag for the gym?
Would you consider any of these options? Share some of your favorite gym bags with us in the comments below!