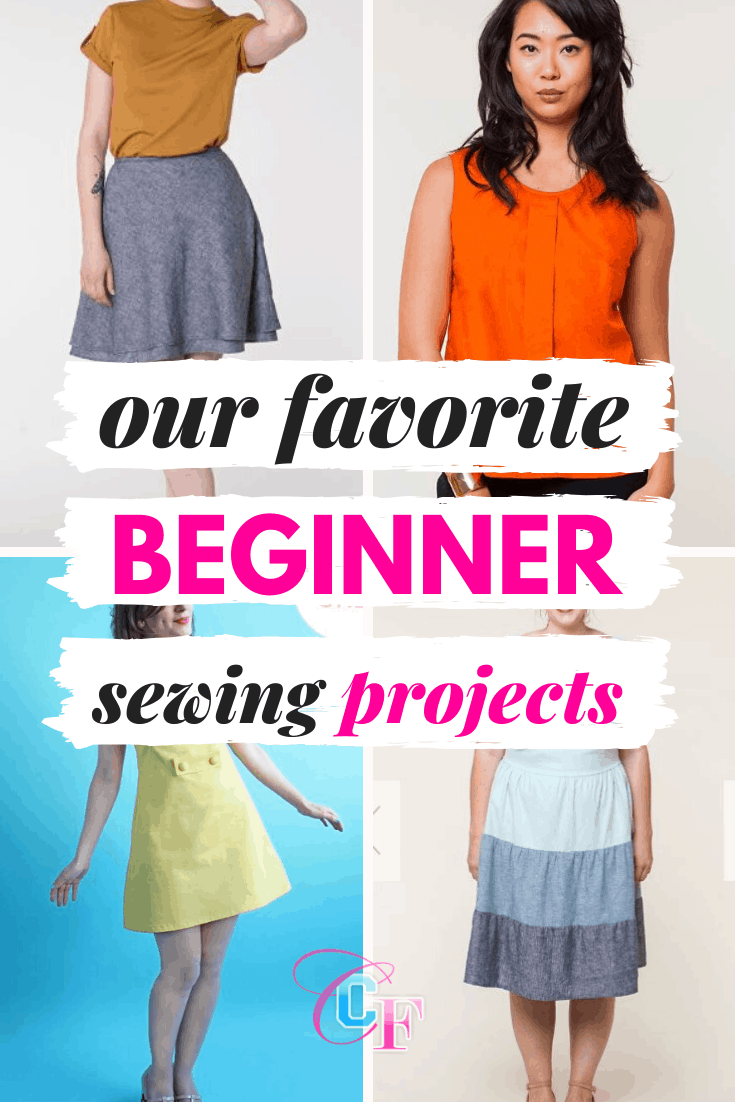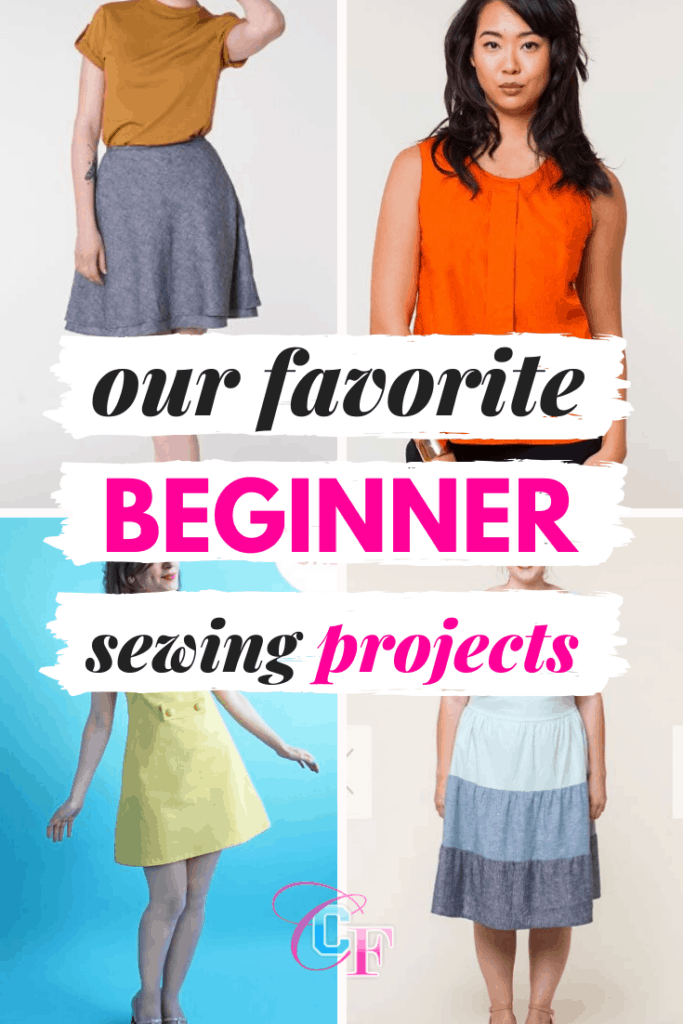 Ever wanted to learn how to sew? Today I'm sharing some beginner sewing projects to get you started learning to sew — plus the motivation you'll need to make sewing a part of your life!
If you ask me, learning to sew is a lost art. Nowadays, we simply run to the store and buy whatever we desire. This is great because we get what we want right away, but in doing this, we miss out on the excitement of creating something custom and tailored to us.
Since heading to the mall is currently out of the question, now is the perfect time to learn to sew your own clothes. Today, I'm going to show you why you should bother and how easy it is to get started with some beginner sewing projects.
Why You Should Be Sewing Your Own Clothes
Sustainable
We are all trying to support sustainable fashion when we can, and sewing your own clothes is a big step.
By making your own clothes, you are decreasing the amount of energy used for production, manufacturing and transport of clothing. And, as an added bonus, you are creating something beautiful for yourself!
One of a Kind
One of the greatest perks of sewing is you get one of a kind clothes. You even get the joy of telling people you are wearing couture which is basically every girl's dream.
When you make your own clothes, you get to decide every detail about the piece you are making. You have the ability to create something so uniquely you, no one else can ever re-make it.
If you desire a black dress that has a polka dot lining, you can have it. (Just modify one of the beginner sewing projects below!) How about pajama pants in a floral pattern with a ruffled hem? Or what if you made a navy blouse using thread in a bright color to contrast with the main fabric?
Nothing is impossible and everything is one of a kind when you are sewing your own pieces.
Perfect Fit
You know what's the worst? Seeing something you love, trying it on, and the fit is just off. Waist too big, bust too tight, or it just looks awkward. We have all experienced this because there is no "one size fits all" but unfortunately this is how factories make clothes.
However, when you sew your own clothes, you can create them to be perfectly fitted to your body and shape.
No longer will you need to go to the tailor or buy pieces in a few sizes just to find ones that fit. With sewing, you can make adjustments to anything! Waist, bust, hips, length, etc. Make the garment bigger, smaller, anything to make it fit you perfectly.
Relaxing Activity
Along with a personally curated wardrobe, you will also find relaxation when sewing your own clothes. Whenever life gets too stressful, picking up some fabric and slipping away into a creative activity is always calming.
Sewing requires focus which allows you to take your mind off the world for a while. Plus, once you're finished, you have a sense of accomplishment!
Too stressed? I suggest throwing on your favorite playlist, making a warm drink and sewing. Tension and anxiety melt away while you work. It's one of the most fun stress relievers out there.
A Quick Primer on Learning to Sew
We've talked about learning to sew on CF before, so be sure to see our roundup of the best Youtube channels for learning to sew to get a handle on the basics.
Once you're up to speed, I recommend you dive in to one of the beginner projects below!
Cute Beginner Sewing Projects to Get Started
Now that you're excited to get started sewing, I'm sharing some of my favorite cute and easy beginner sewing patterns. Including a few flirty dresses and a simple skirt!
Once you find one you absolutely love, don't be afraid to make it in many different fabrics. Personally my favorite is the "Amber" dress by Colette Patterns and I've already made two (thinking of making a third).
Here are a few more that I love:
Francoise Dress by Tilly and The Buttons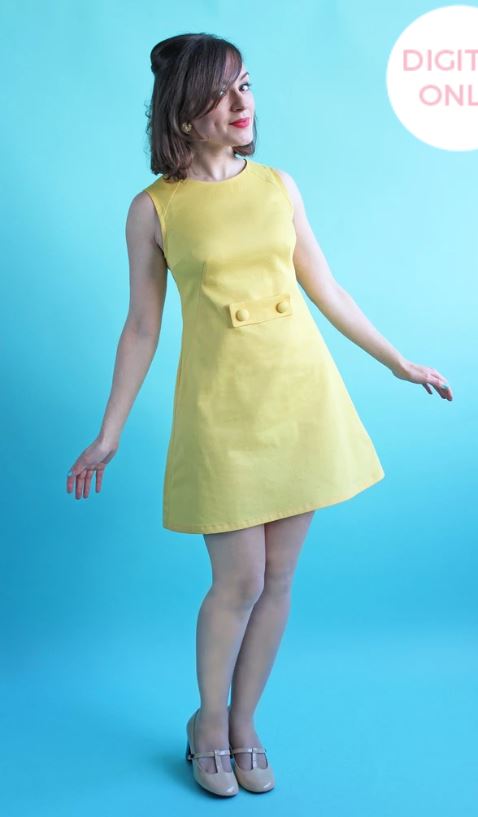 Product: Pattern, Tilly & The Buttons
Amber Dress by Colette Patterns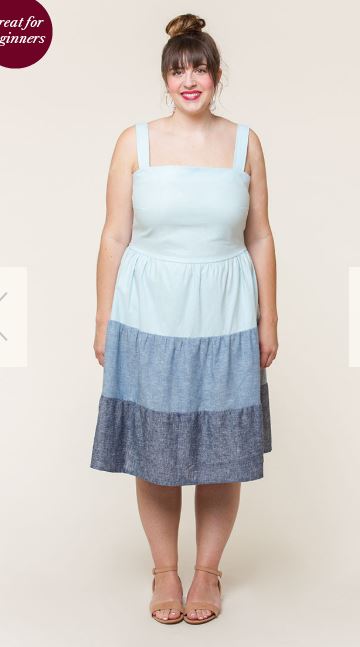 Product: Pattern, Colette Patterns
Sorbetto Blouse by Colette Patterns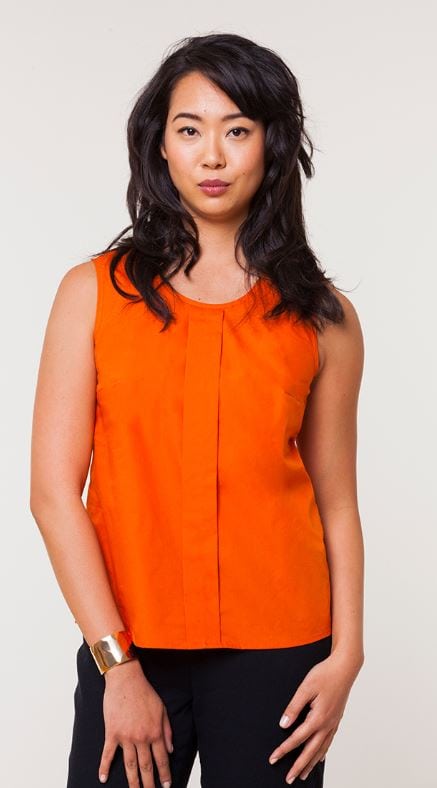 Product: Pattern, Colette Patterns
Flora Dress by By Hand London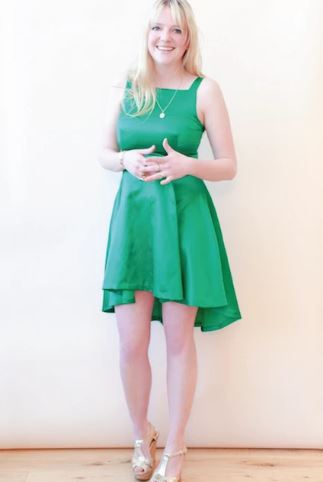 Product: Pattern, By Hand London
Everly Skirt by Colette Patterns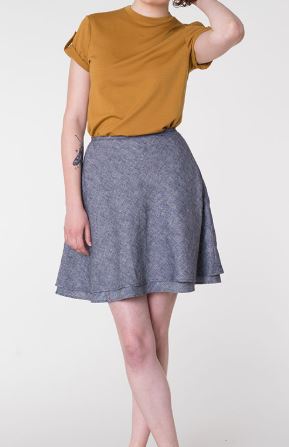 Product: Pattern, By Hand London
What do you think of these beginner sewing projects?
Which of these patterns will you be making? Are you going to be learning to sew? Do you have any other projects for beginners that you'd like to recommend? Tell me everything in the comments!