This post may contain affiliate links, which means we may receive a commission if you purchase through our links. Please
read our full disclosure here
.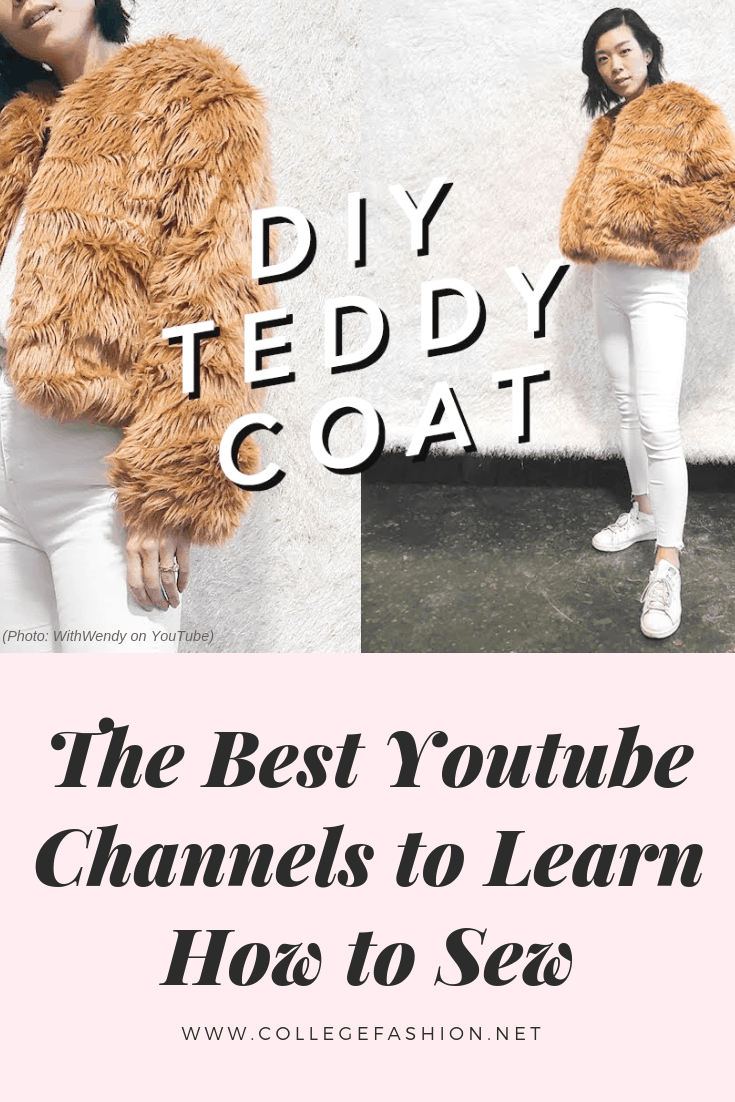 With New Year's coming up, there's no better time to start a new hobby. Why not try sewing? As you may know, I learned how to sew from Youtube, and there's no reason you couldn't do the same. But where should you start?
Although there's a wealth of information out there, I've handpicked these five channels because to me, they stood out over the rest with their creativity, easy-to-follow teaching, focus of staying green, or overall style.
Here are my top 5 best sewing channels on Youtube:
Madebyaya
The sewing tutorials that Aya makes are incredibly aesthetic. Although this is a Japanese channel, she manages to explain things in a way that is clear and easy to understand. I love her minimalist style as well as her no frills approach to teaching, which breaks down relatively complicated projects into easy to follow steps. One thing she's sewn recently that I think I'll try to make is this Polka Dot Drawstring Blouse that looks like something you could buy from Topshop right now.
Coolirpa
April is a veteran Youtuber, famous for her 'Thrifted Transformations' where she takes thrift store finds and turns them into wearable pieces. Although the things she makes aren't always my style, I love how she manages to completely transform thrifted pieces into something new, and I turn to her whenever I need a boost of creativity and a different perspective.
With Wendy
Wendy does incredibly detailed sewing tutorials, from beginner to advanced skill levels, though she occasionally ventures into knitting and weaving as well. I love that she also takes the time to explain what she's doing with her choices of fabric and cut, so you can learn about the process of designing items at the same time. She even filmed the process of making her own wedding dress, which showed just how much care goes into making personalized garments.
Angela Clayton
Angela Clayton is serious inspiration for all aspiring sewers. She's currently Sewing Through the Decades, making clothing out of vintage sewing patterns from the 20th century. She's also done some amazing fantasy gowns and historical recreations. Although she occasionally posts tutorials, she specializes in 'making of' videos, where she takes you through the process of making her elaborate costumes. For some serious sewing envy, watch her make a Christmas dress, and keep an eye out for the one she's planning this year.
Annika Victoria
Annika is an Australian Youtuber who focuses on how to create sustainably, and she's not afraid to tell you what she really thinks about the fast fashion industry. One of the ways she does this is with her 'Make, Thrift, Buy' series where she takes trendy items and tries to recreate them by changing up a thrifted piece or making it from scratch. Clear knee topshop jeans, unicorn sock boots, dog sweaters? She's done it all! She also recently went on a trip to Japan, and has made vlogs and hauls about her experience. So if you're planning on visiting anytime soon (or want to be amazed by the wonder that is the Yuwazawa craft store), be sure to check out her channel.
Do you follow any Youtube sewing channels?
So here are the top five sewing channels on Youtube who always surprise me with their creativity and inspire me to sew. But I'm constantly on the lookout for more, so if you have any suggestions of people I should be watching, leave them in the comments below!