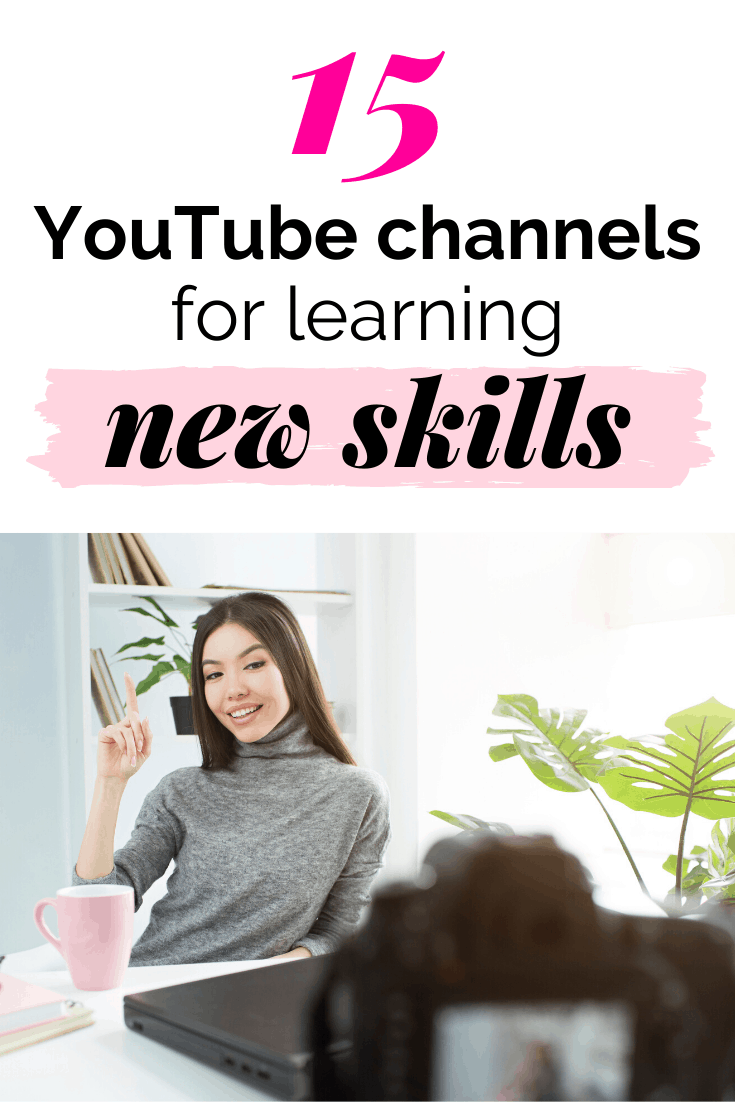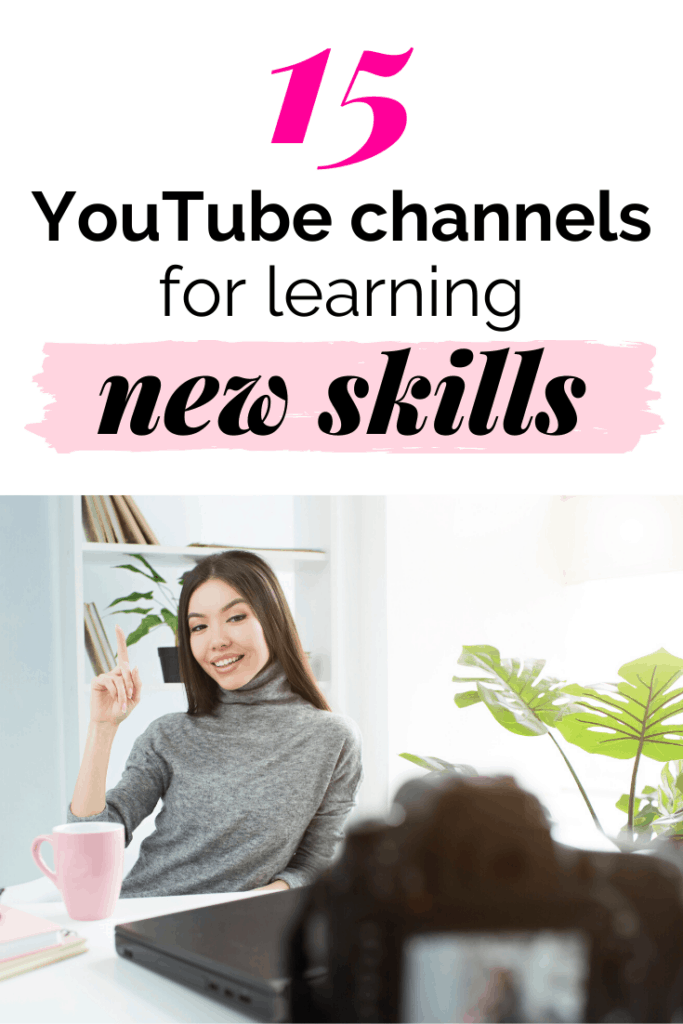 I have had a lot of free time lately, and for better or worse I have spent a decent amount of this time watching YouTube videos (especially my favorite college youtubers). Through my trip down the rabbit hole, I have found quite a few new channels perfect for learning new skills.
So, here are 15 YouTube Channels that can teach you something new and entertain you at the same time.
General DIY
The reason this category is called general DIY is because these channels cover basically anything from sewing and home improvement to upcycling furniture. You name it, these channels have probably done it.
If you are looking to get into DIY, you need to check out these channels!
I have been watching this channel for years, and I still don't think I've made a dent in all of the content they've created. They post twice a week, and they're still posting right now from their homes.
These girls are relatable, fun, and super creative. They've also been on YouTube for at least a decade, so their videos are professional and well produced.
I think one of the best things about this channel is that their content is often divided into series. So they pick a project or idea and they film a number of videos about that content.
One of my favorites is their Upgrade My Stay series where they stay in an Airbnb, then make it over before checkout (with permission).
This girl is funny, lovably awkward, and oh-so relatable. Not to mention she can paint free-hand like a pro. (Honestly, I would just watch videos of her painting if I could.)
JenerationDIY is one of the best Youtube channels for learning to DIY, as she has videos over a number of topics from room decor to clothing upcycles.
The video above is one of her most popular DIYs and for good reason, especially now that scrunchies are back in style.
This channel mainly focuses on furniture and home decor projects, but they do have a number of other project ideas as well.
One thing that I really like about this channel is that they have compilation videos if you're looking for something specific. The one above focuses solely on making furniture – so cool!
I'm sure you've heard of Nifty before, but I really recommend diving into their channel.
I really like some of the projects in the video above, especially their concrete table makeover and wine-crate coffee table. They always seem to use things in a way I haven't seen before.
I also really enjoy the videos they do where they makeover spaces — somehow with a few new touches they can completely transform a space.
5-Minute Crafts is exactly what it sounds like, a channel that's based around quick DIY videos lasting around 5 minutes each.
This channel focuses more on quick little hacks (perfect if you just want to dip your toe into DIY), but they do have a number of videos to help you fix, improve, or re-do something.
Sewing/Fashion
We do have a post about YouTube channels to watch if you want to learn how to sew. So below I'll just focus on a few that I'm personally aware of, but be sure to check out that post for even more channels.
This is one of the best Youtube channels for learning to sew. After all, this woman is amazing when it comes to sewing projects.
She usually takes old, thrifted pieces and makes them into something totally new and different. In the video above, for example, she takes a shapeless dress and turns it into a two-piece high-low gown that's insanely gorgeous.
So if you're into thrifting and you can't figure out what to do with some of your pieces, this channel is a great place to start. Bonus: She's also really thorough in her videos and walks you through each step.
Wendy shines in that she has really helpful and detailed tutorials for her projects. She explains her drafting process all the way to the finished project, and she spells out each step clearly.
I also love that she explains her mistakes in her projects — if there are any and how she fixed them. I wish more people did this!
One of my favorite things about this fashion channel is the Make Thrift Buy series. In it, Annika takes trendy, and sometimes weird, fashion items and makes them from scratch or from thrifted pieces.
What I love most is that Annika focuses on sustainability. Most of her videos aim to bring new life into old items or to show others how to make their own items from scratch. So important!
Beauty/Makeup
I'm gonna be honest. I rarely do my makeup, and when I do, I'm not totally sure what I'm doing.
However, these girls know what's up, so in my free time, I've been checking out their tutorials for fun. Who knows, maybe I'll become a makeup pro eventually!
One thing that I really like about Kathleen is that she does tutorials that are attainable for the average girl, especially girls like me who are unfamiliar with most makeup techniques.
The video above is one that I would definitely use for a quick and easy makeup look (especially because I always oversleep). The look is so soft and natural — a perfect beginner tutorial!
This is an excellent channel to try if you're interested in K-beauty or if you'd like to learn about K-beauty techniques. I learned so much just by watching the video above, especially when she applied her concealer, which I can never seem to do quite right.
She also includes all of the products she uses in the description of the video. (I'm always annoyed when people forget to do this!)
Huda Kattan is a famous blogger with millions of followers and her own makeup line — so you know she knows her stuff!
This channel focuses on beauty hacks and DIYs but it also has makeup tutorials as well. I also really like how she does a number of videos in Arabic.
She also has a really helpful Beauty 101 series to inform and help you understand some beauty tips and terms you may not know. Soon you will be a beauty expert just like Huda.
Cooking
I have been cooking and baking so much more these days. I didn't do it much in the past because a. I'm not very patient and b. I never had a lot of time. Now I have no excuse not to!
If you're looking to upgrade your kitchen game, look no further than the following Youtube channels for learning to cook.
There is a reason that this channel and company is so successful. (And it's not just because they perfected the art of filming a cooking video.) Their recipes are easy to follow and well, they just look so tasty.
They're always up on the latest food trends, too. I recently followed one of their videos to make that fluffy Dalgona coffee and now it is the only way I will drink my coffee.
There are a lot of entertaining videos on this channel, but there are also some instructional and informative videos.
One of their best series, Every Way, covers every way to cook a certain dish, from eggs to pizza.
There are also a number of helpful tips and some trial and error in their videos so you can learn which methods work best alongside the cooks.
If you've ever dreamed about making a dish you've seen on TV, like the Spongebob Krabby Patty or Ratatouille, this is the channel for you.
Babish makes just about anything you can dream up and he has a basics series where you can follow along with him and learn to cook. It's also incredibly entertaining to watch.
This channel is really interesting overall, but a really helpful series if you're new to cooking, or if you're looking for a challenge is their 4-level series. Essentially, they take a dish, like hamburgers in the video above, and show the viewers how different levels of cooks make the same dish.
This can be especially helpful if you're looking to try cooking something new or just upgrade your game on a favorite dish.
Other Youtube Channels for Learning New Things:
Need more? Of course you do! We have nothing but time right now.
First, I found a great list of channels to watch if you want to learn a musical instrument. It's organized by instrument as well so if you're wanting to learn something specific this would be a good place to look.
If you're wanting to learn a new language here is a list of 37 channels to check out. They list twelve languages you can learn, but there are other channels that have more than what's listed including Easy Languages and Bookboxinc.
What are your favorite YouTube channels for learning new things?
How are you keeping busy now? Have you tried and new activities, what are they? Are there any other channels I should have included? Tell me in the comments below!