If you tossed out your scrunchies years ago like some of us here at CF did, you're about to regret doing so. Scrunchies, our favorite love-to-hate-it hair accessory, are back and this time in velvet. Ooh, aah.
When scrunchies phased out the first go around, we all were shocked that we ever wore the chunky style. Now that they're coming back around, we're changing our tune again; this luxe fabric makes a once hated fad a little fresher and trendier in our eyes.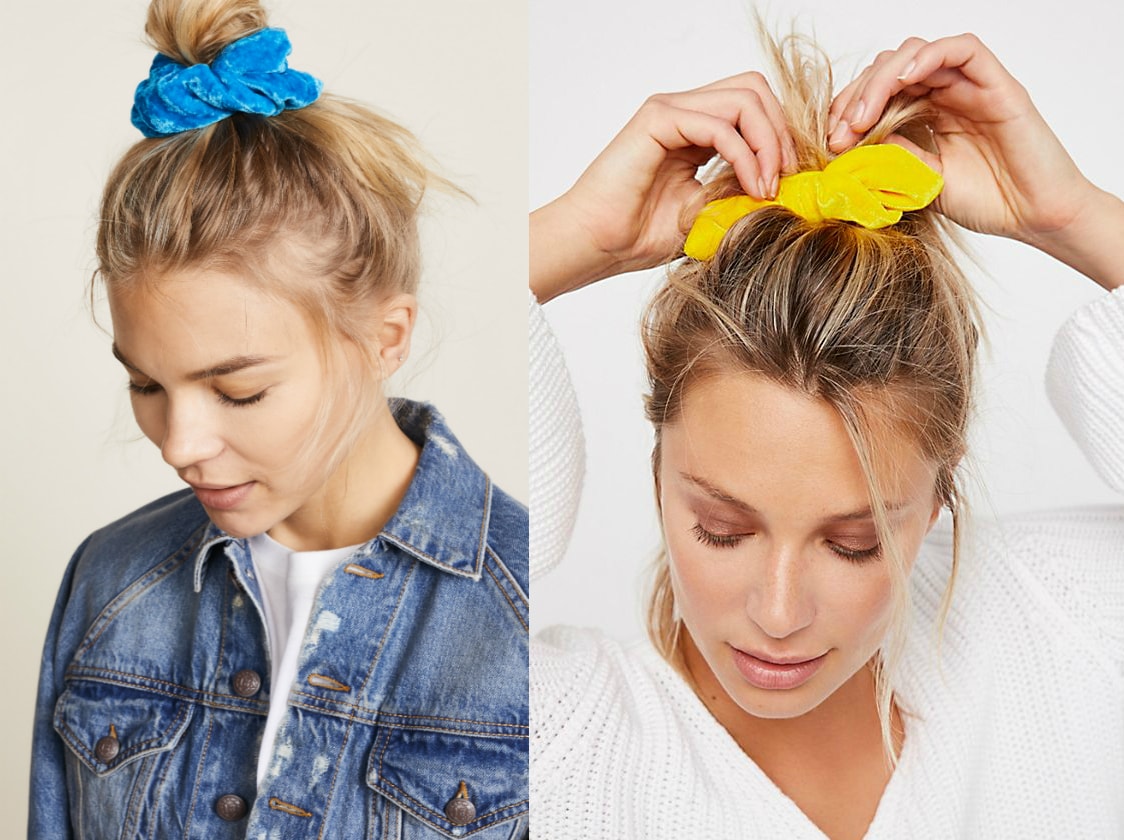 What do you think of the velvet scrunchie?
Would you ever wear this trend or do you think it is terrible? Are you a fan of the scrunchie? Comment below and let us know!