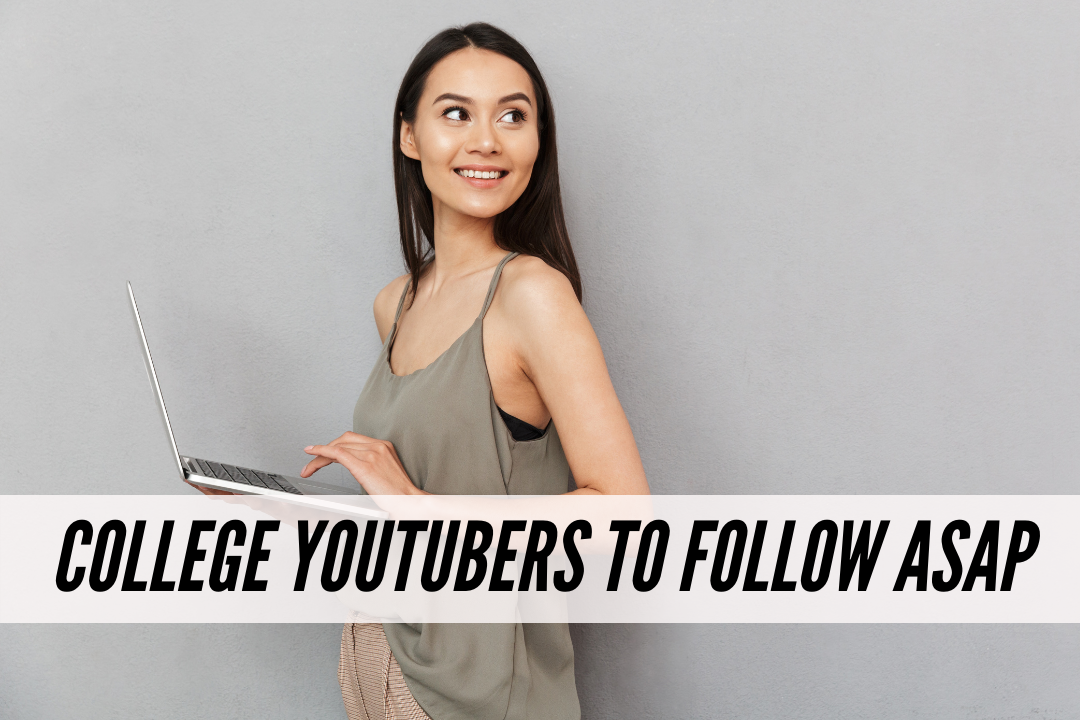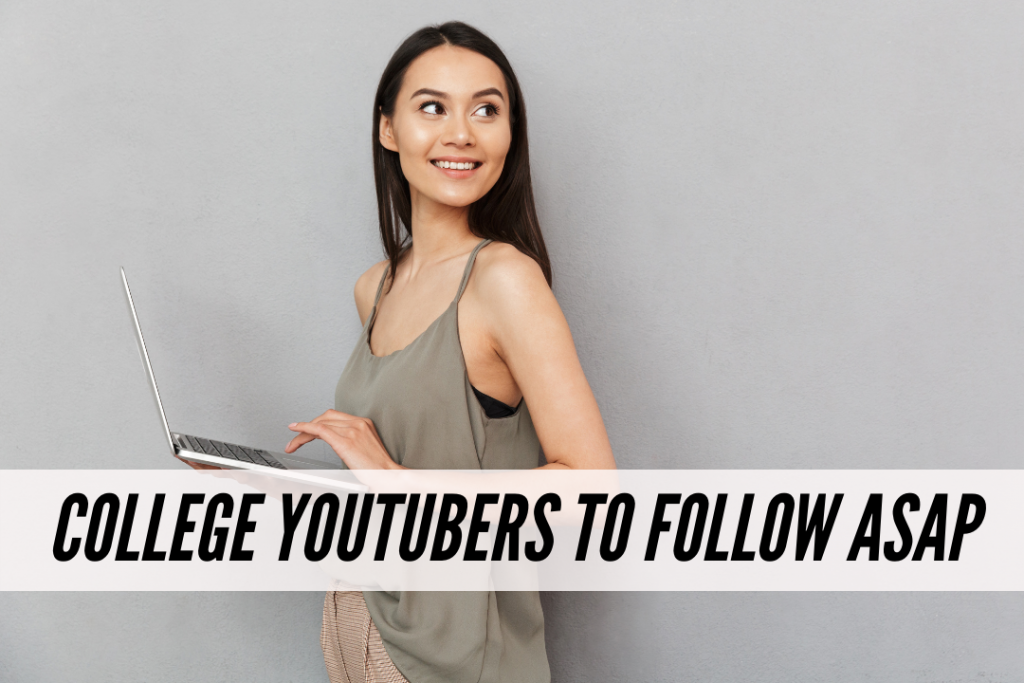 This post will show you the college Youtubers you need to follow ASAP.
College is a life-changing experience. For most students, moving to college is their first-time leaving home and living on their own. This transition is not easy, especially when you're a freshman and all of the people around you are going through the same struggles at the same time as you are.
Luckily, we have Youtube to help us with all of these problems.
The college Youtubers listed below post vlogs about their different experiences at college. From organization tips to dorm/apartment tours, you'll be able to find a slew of helpful advice on their channels.
These college vloggers also share their process for navigating the hurtles of college. Watching their videos throughout your own college experience can be comforting and informative. Especially if you're able to find vloggers who attend the same school as you or are in the same major as you, these vlogs can be super helpful.
If you're ever feeling unmotivated, watching some college Youtubers can help guide you by giving you perspective and inspiration. They'll show you how they stay focused or how they spend their time. Or, if you just enjoy relaxing to a Youtube video, these are the people to watch.
Here are the college Youtubers I can't stop watching:
Margot Lee
Margot Lee is a recent graduate of Syracuse University where she was a part of the Newhouse School of Public Communications. Her channel functions as a lifestyle vlog with videos ranging from vlogmas to game days.
Now that she has graduated, however, her lifestyle content has shifted to post-grad lifestyle of looking for a job in NYC. Despite moving on from college, her college vids are all in a playlist on her channel that can be accessed at any time.
She is also a fashion influencer on her Instagram and blog, so you can totally get some outfit inspo from her as well.
HelloKaty
A former student of Elon University, Katy is now a freelance graphic designer. Similarly to Margot, she posts lifestyle vlogs about school, and now work.
On her channel, you can find authentic girl-talk vids about Katy's experience with dating and finding herself. She also loves journaling and shares her supplies and routine on her channel.
Watch her videos for more personal conversations about navigating college, work and relationships.
Nina Wang
A sophomore at MIT, Nina Wang kicked off her channel with her college decisions reaction. Her channel is filled with lots of great information about college, as well as aesthetic montages of her days as a student.
If you need to get more on your A-game, watch some of Nina's vids for inspiration. She offers great advice and talks about her major Digital Marketing at an ivy league on her channel. Check out her channel for well pul-together videos on the student life experience.
Ellie Thumann
Ellie Thumann is the perfect channel to subscribe to for all the incoming freshmen.
She is just starting her journey away at college, so she is the perfect person to relate to. She even has a recent video titled "Leaving our mom for college…(a girls trip goodbye)" which totally captures the emotions of leaving home for the first time.
Subscribe to her channel for weekly updates on adjusting to college and more.
Bestdressed
As the channel name suggests, Bestdressed is all about fashion. Ashley, the creator, is not in college. However, her videos delve into her experiences and lifestyle in the world of fashion.
For those pursuing fashion, watching someone do what you want to eventually be doing is very inspiring. Even if fashion is not your main focus of study, her content can remind you to follow you dreams and work hard towards them. Plus, her vids offer great inspiration for style.
If you don't know what to wear, definitely check out Bestdressed for the best OOTD's.
Anna Heid
The rising Junior at the University of South Carolina, Anna Heid is a nursing major and a part of the cheerleading team at SC. She shares her daily lifestyle and travels on Youtube.
Nursing is definitely a complicated major at times. Anna posts details about her exams and homework but also shows how she balances out her studies with her friends.
She sets a great example of how to work hard and stay focused while still enjoying the college experience.
Jackie Rhoads
Jackie Rhoads is a new student at Vanderbilt University. All of her videos are about staying on top of work at college. She'll give you all the essential information for going to any school.
Her lifestyle content at a top school is inspiring and motivational. You'll discover the best tips and tricks that will help you get organized.
Also, sometimes just watching someone talk about organization can get your in the right head space to do the same, but in your own way.
Paige Kaiser
Make-up routines, apartment tours and road trips, Paige has it all. All of her thumbnails are super click-worthy and will have you binging all of her college lifestyle content.
She has been in college for a few semesters and has gotten into the hang of things at her school. Her vids are entertaining and are about more than just organizing.
We can't stay focused on work all the time, so enjoy just watching fun content from other college students here and there.
Hannah Elsie
A current Senior, Hannah has a full channel of content that showcases how she grew each year and what she learned.
For other seniors, her videos might resonate and provide perspective on how other seniors are feeling during this time. Additionally, freshmen could benefit a lot from listening to someone who has gone through all the stages of college already.
Feeling Inspired?
Youtube is such a fun community of collective experiences. These videos are relatable and helpful for anyone finding their way on campus.
Subscribe to the YouTubers who inspire you to get your work done and live your life to the fullest. Who knows, maybe you'll even start your own channel and give advice to others who are going through the same experience as you!
For more Youtube channels to follow, be sure to see our guides to the best Youtube channels for learning new skills and the best fashion Youtubers to follow!
Who else should we be following? What have you learned from watching college youtubers? We want to know your tips and tricks for college in the comments below!