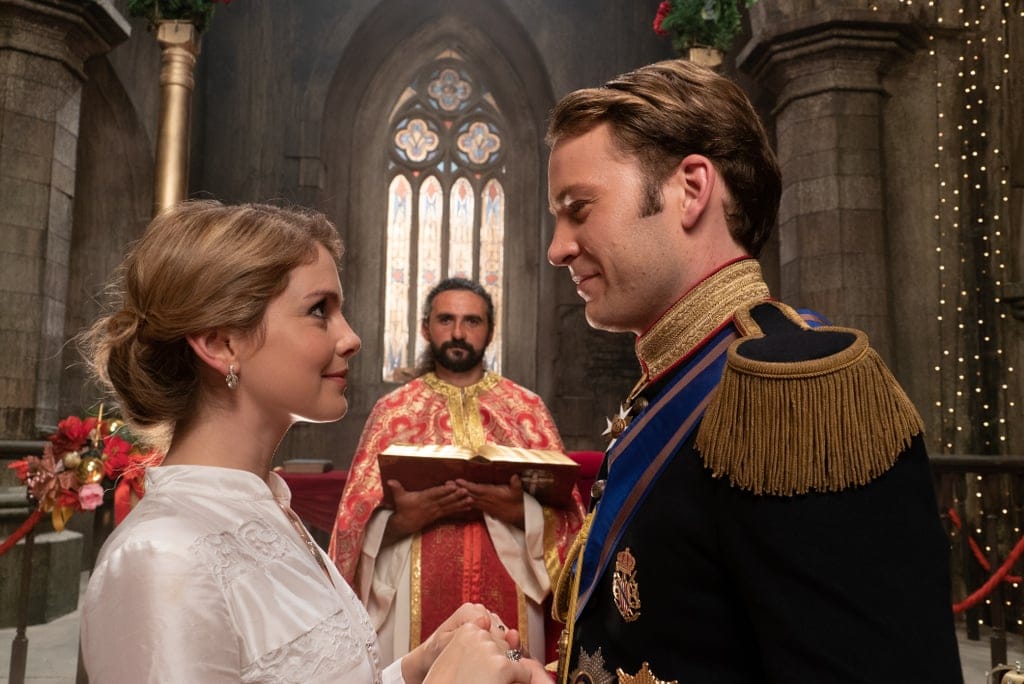 Hey beautiful ladies! Raise your hand if you watched the first Christmas Prince movie. Raise your other hand if you watched the second movie that came out on Netflix recently. Keep both hands raised if you LOVED both! I don't know about you but I have both of my hands in the air.
While the Christmas Prince movies are definitely corny in that Hallmark channel kind of way, they're also adorable, romantic, and oh-so comforting this time of year. Amber and Richard's love story is a perfect choice for a lazy weekend day or a study break. (If you haven't seen the movies, load up Netflix ASAP!)
Today we're focusing on outfits inspired by Amber in A Christmas Prince: A Royal Wedding. She's great fashion inspo because not only does she repeat outfits just like us, but she also loves casual, comfy looks. I'm so excited to share my favorite outfits from the Netflix original with you!
Amber's Go-To Outdoors Outfit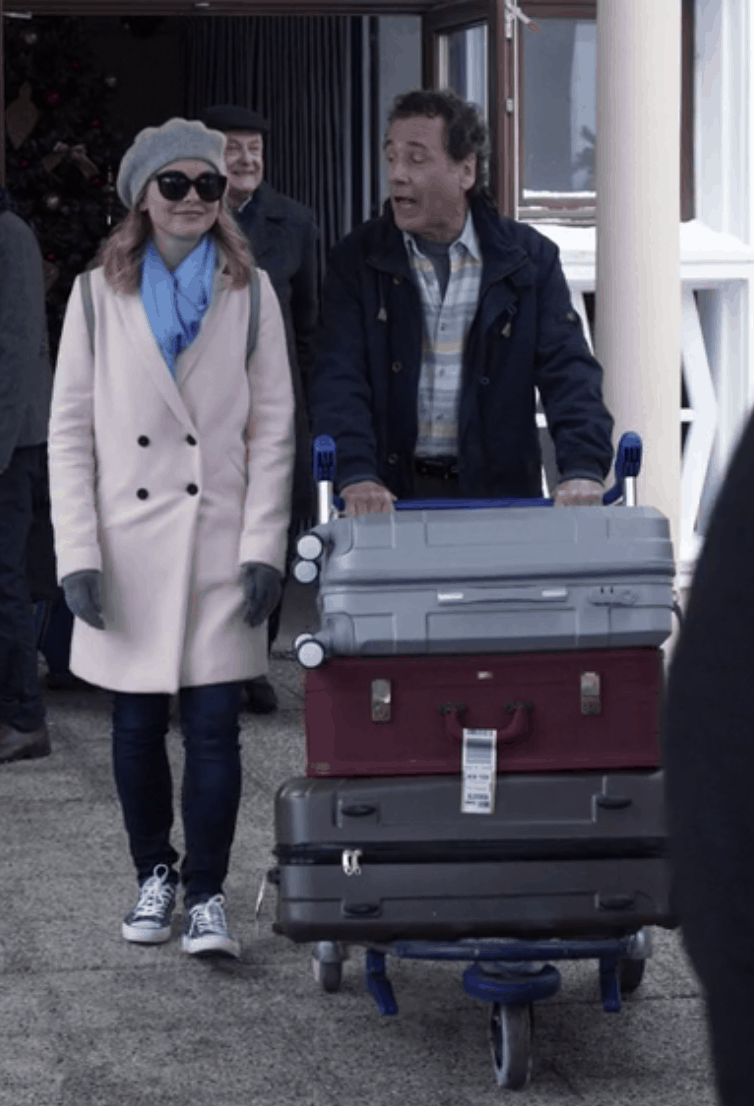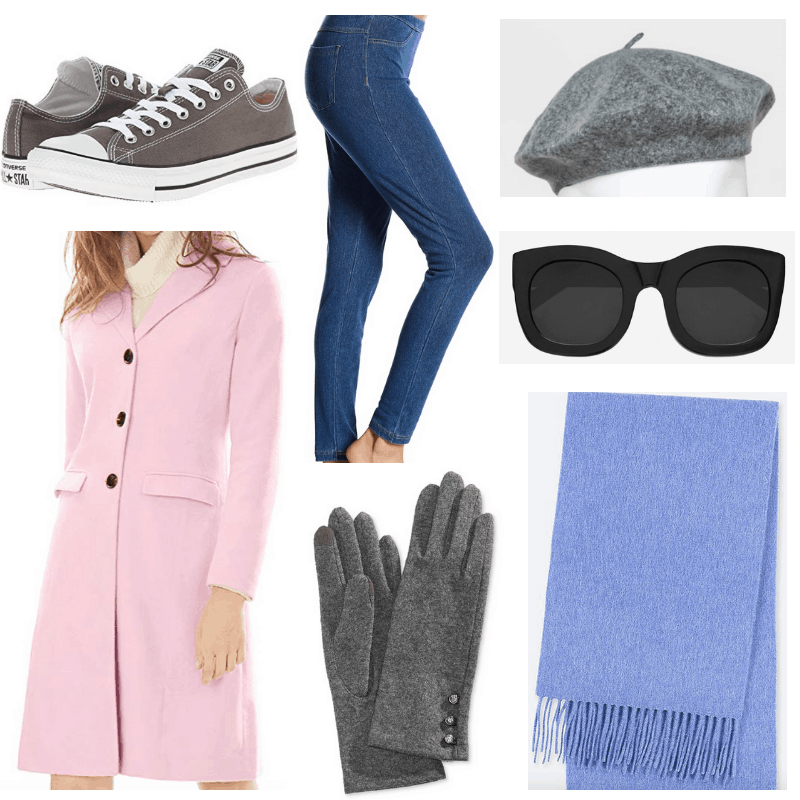 Products: Jeggings – Hue (Nordstrom Rack), Sunglasses – Anine Bing, Gloves – Lauren Ralph Lauren (Macy's), Coat – Allegra K (Amazon), Sneakers – Converse (Zappos), Scarf – Uniqlo, Beret – A New Day (Target)
Amber wears variations of this outfit several times throughout the film, including when she arrives at the Aldovian airport, when she's watching Richard's speech, and when she's searching for help at the bar. Through it all, Amber shows that some pieces are timeless!
There are so many classic, upscale pieces in this look. I love the pink double breasted coat, the cashmere scarf, and the oversized sunglasses. But there are also many casual elements that make the outfit perfect for wearing to class! The jeggings and Converse for example are both great go-to items for everyday wear.
Amber's Red Lace Dress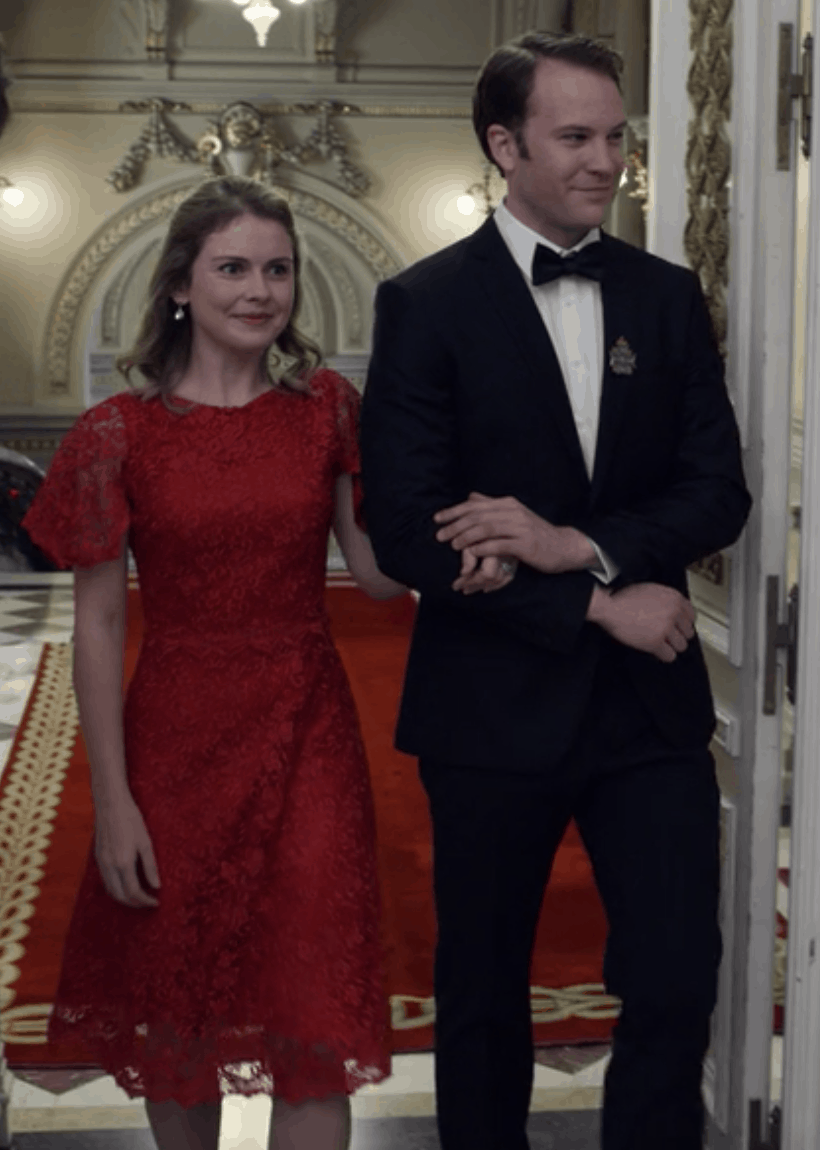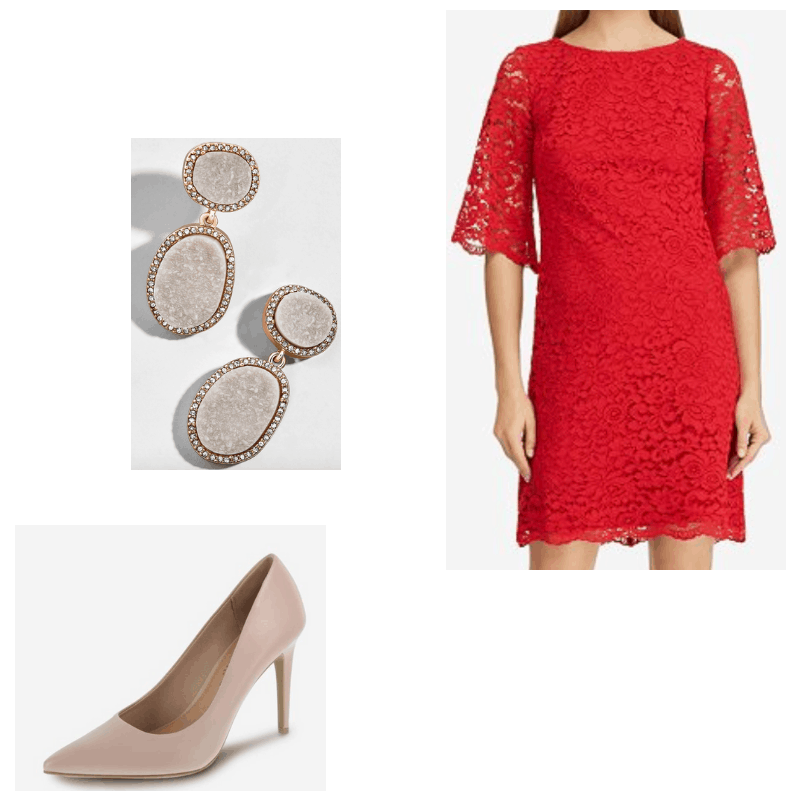 Products: Heels – Christian Siriano (Payless), Dress – Lauren Ralph Lauren (Macy's), Earrings – Baublebar
Amber looks so regal in her red lace dress! The outfit is simple yet so elegant. Here, I recreated something similar that you could totally rock to any holiday party you have coming up. This red lace dress is so pretty, and you'll wear the nude heels time and time again so they're definitely worth the investment. Finish with pretty jeweled earrings.
Amber's Classic Cardigan Look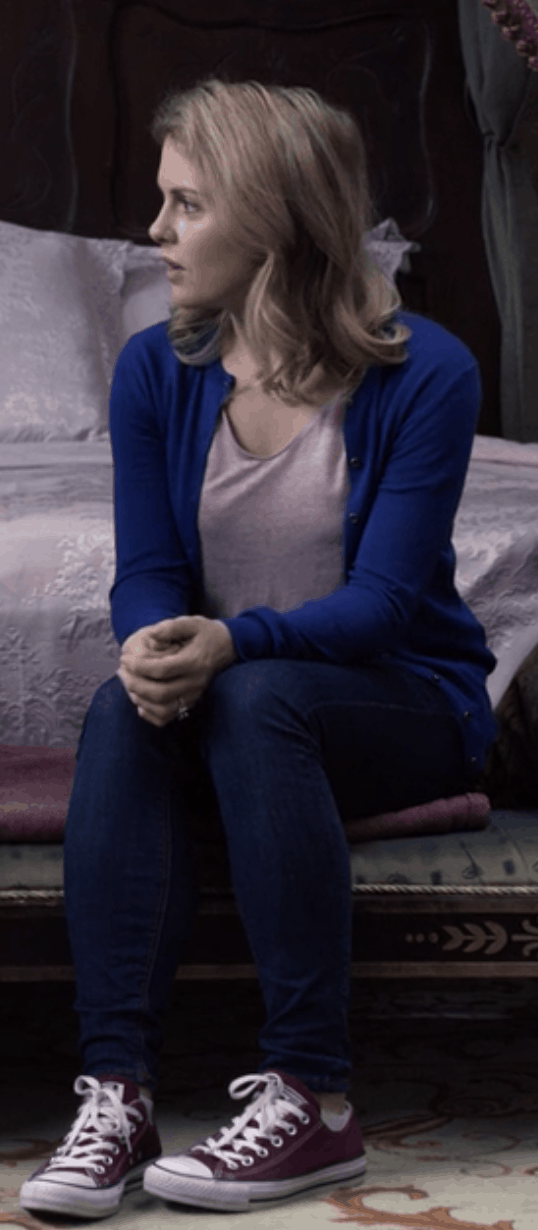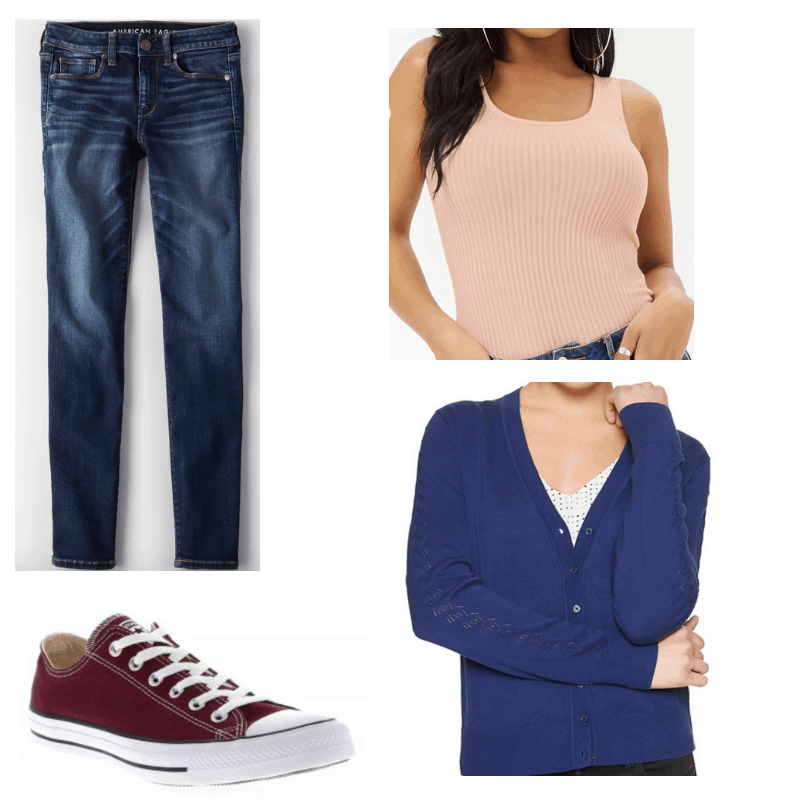 Products: Sneakers – Converse (Shoe Sensation), Tank Top – Forever 21, Jeans – American Eagle, Cardigan – Banana Republic Factory
I love this simple and casual look — you could totally wear this to class any day! The royal blue cardigan makes a statement without looking over the top, while a simple blush top balances out the bold sweater. We see that Converse are a personal favorite of Amber's, and if you don't already own a pair it's high time you invest!
Amber's Classic Red Sweater Look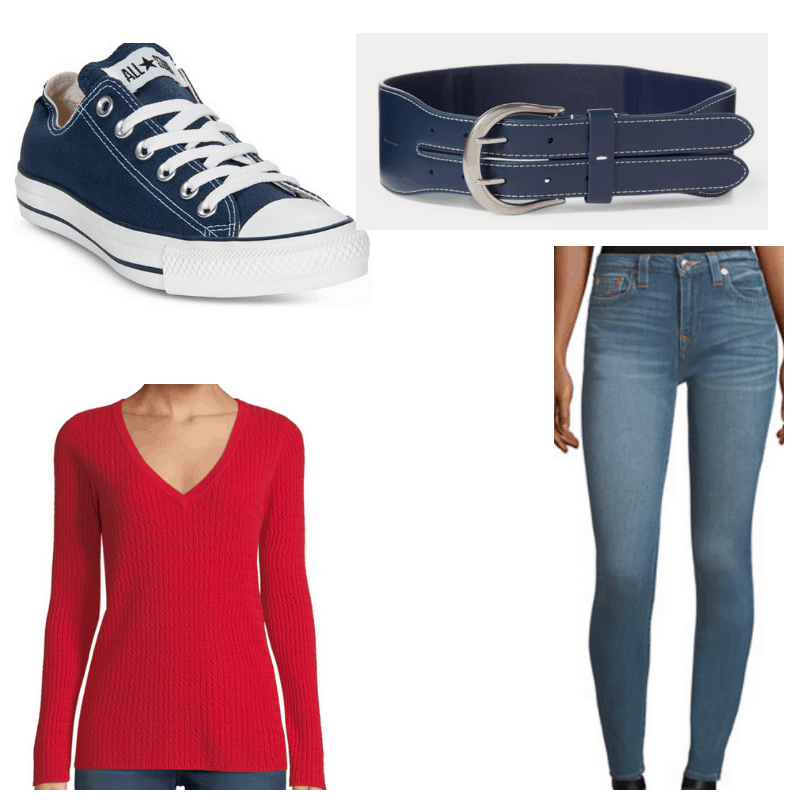 Products: Belt – Ralph Lauren, Sweater – Neiman Marcus, Sneakers – Converse (Macy's), Jeans – True Religion (Neiman Marcus Last Call)
This is yet another example of how Amber rocks the classic jeans and Converse look. The red sweater is so festive and Christmasy. It's perfect for the season and you'll also wear it throughout the Spring and Fall.
Amber and Richard's Official Couple Shot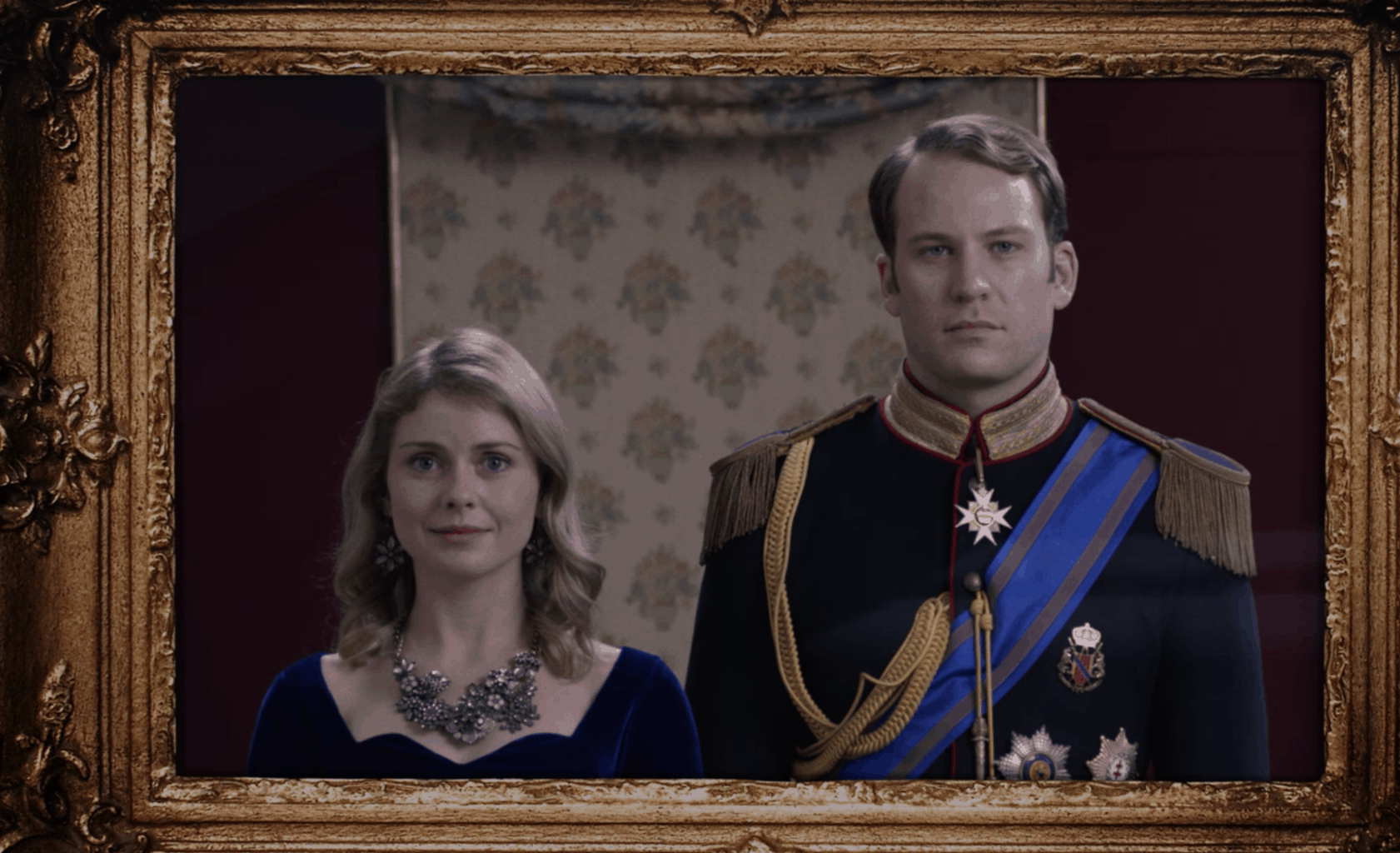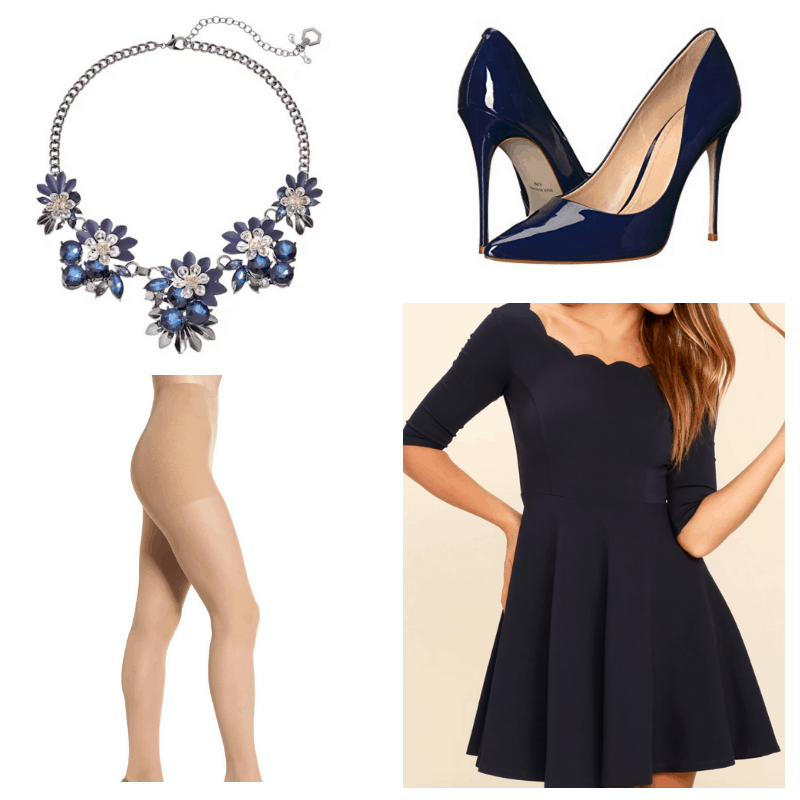 Products: Dress – Lulu's, Tights – DKNY (Nordstrom), Necklace – Simply Vera Vera Wang (Kohl's), Heels – Massimo Matteo (Zappos)
This outfit is drop dead gorgeous. Though Amber isn't at all happy in this scene, her outfit looks beautiful. The neckline of the dress is very ladylike and is complemented by the statement necklace. This necklace is only $18.50 from Kohl's and has an extremely similar look to Amber's!
Amber's Look for her Father's Knighting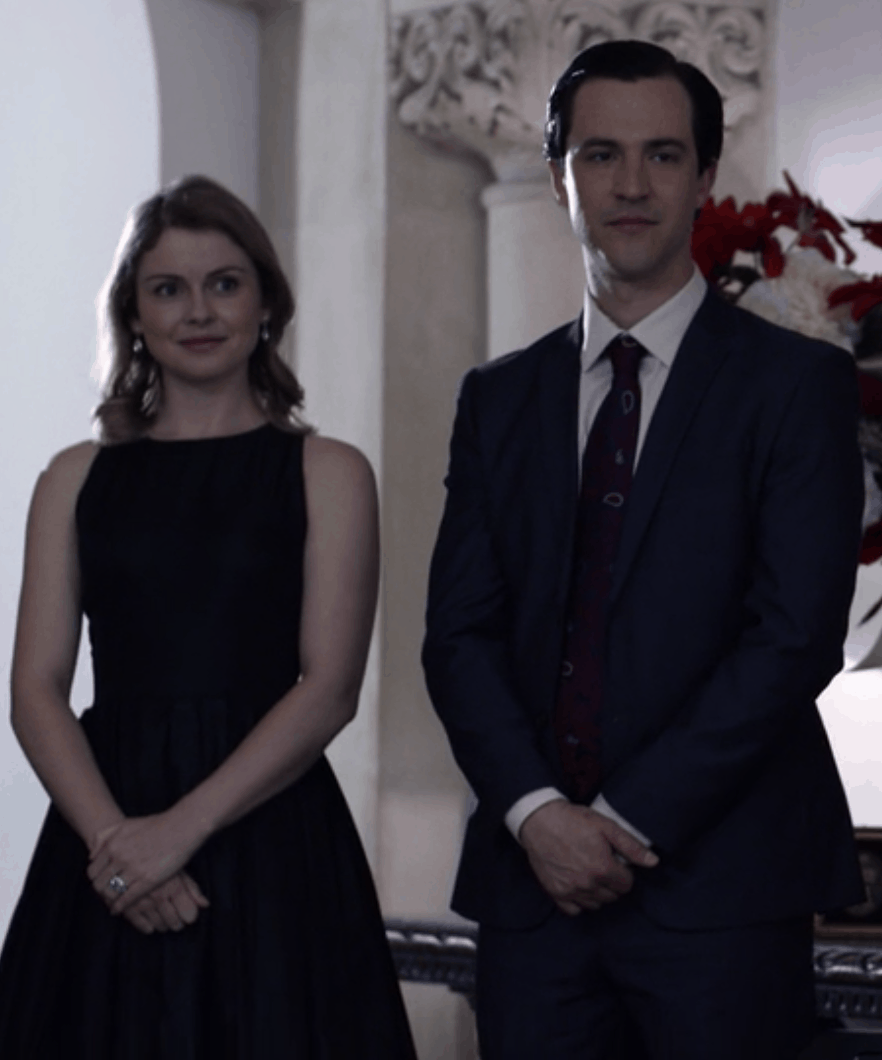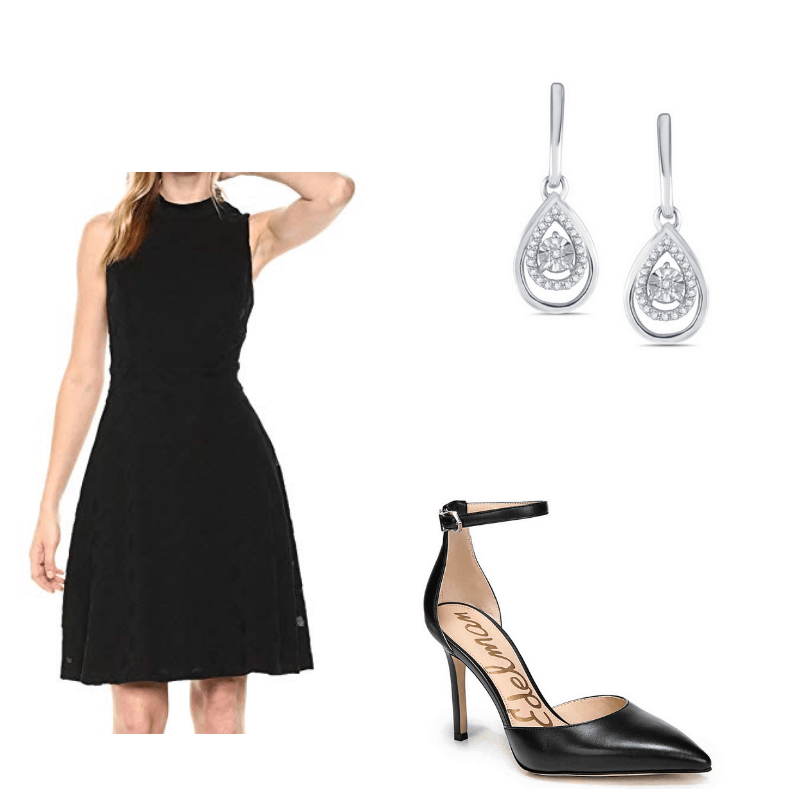 Products: Earrings – Zales, Dress – Nine West (Amazon), Heels – Sam Edelman (DSW)
This is such a classic and elegant look. The Nine West black dress works for numerous occasions. It's perfect for going out to dinner with friends but could also work for internships and job interviews. The heels are also a timeless design that you will wear year after year.
Amber's Wedding Dress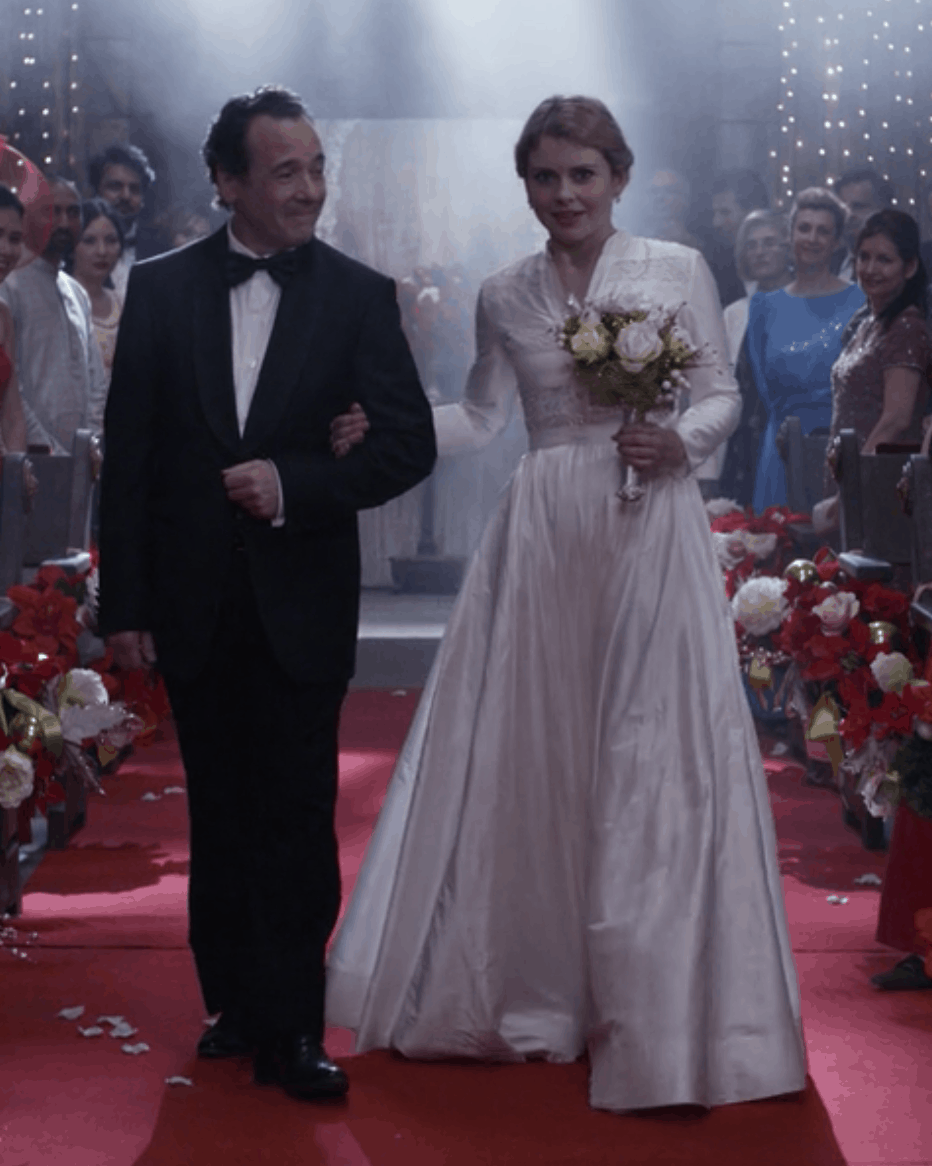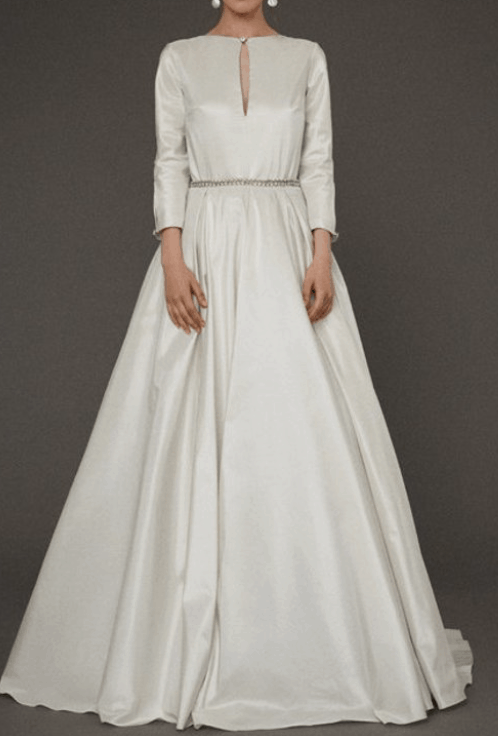 Dress – EKDERA (Etsy)
Okay, I had to include this one for fun — we can dream, can't we? I wasn't able to find Amber's exact dress but I think this one is stunning and in a similar style.
Most of us are probably not in the market for a wedding dress, but that doesn't mean we can't admire and maybe think of ideas for when our special day comes around. And this pretty dress is definitely fit for any queen in the making!
What do you think?
Did you watch the Christmas Prince movies? If so, what did you think? Are you a fan? Did you find Amber's style inspiring? Tell us in the comments!