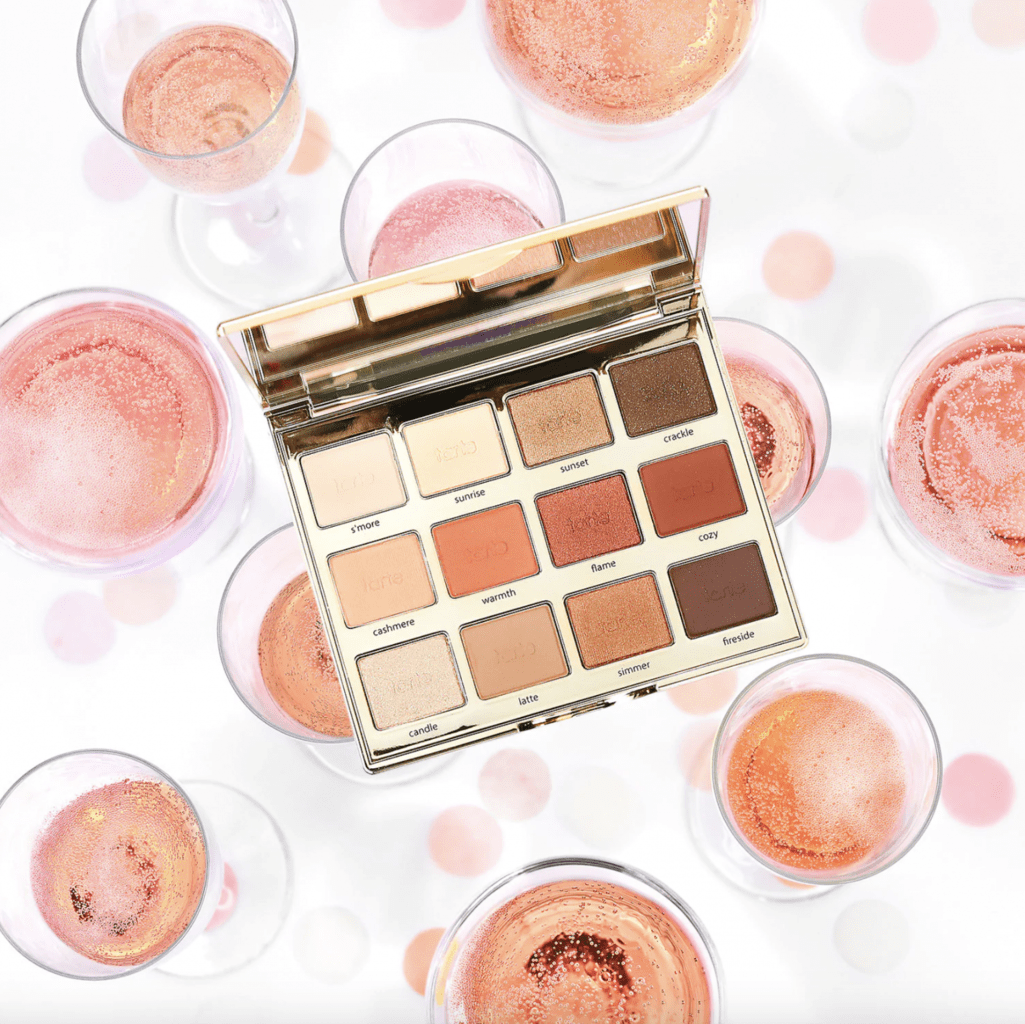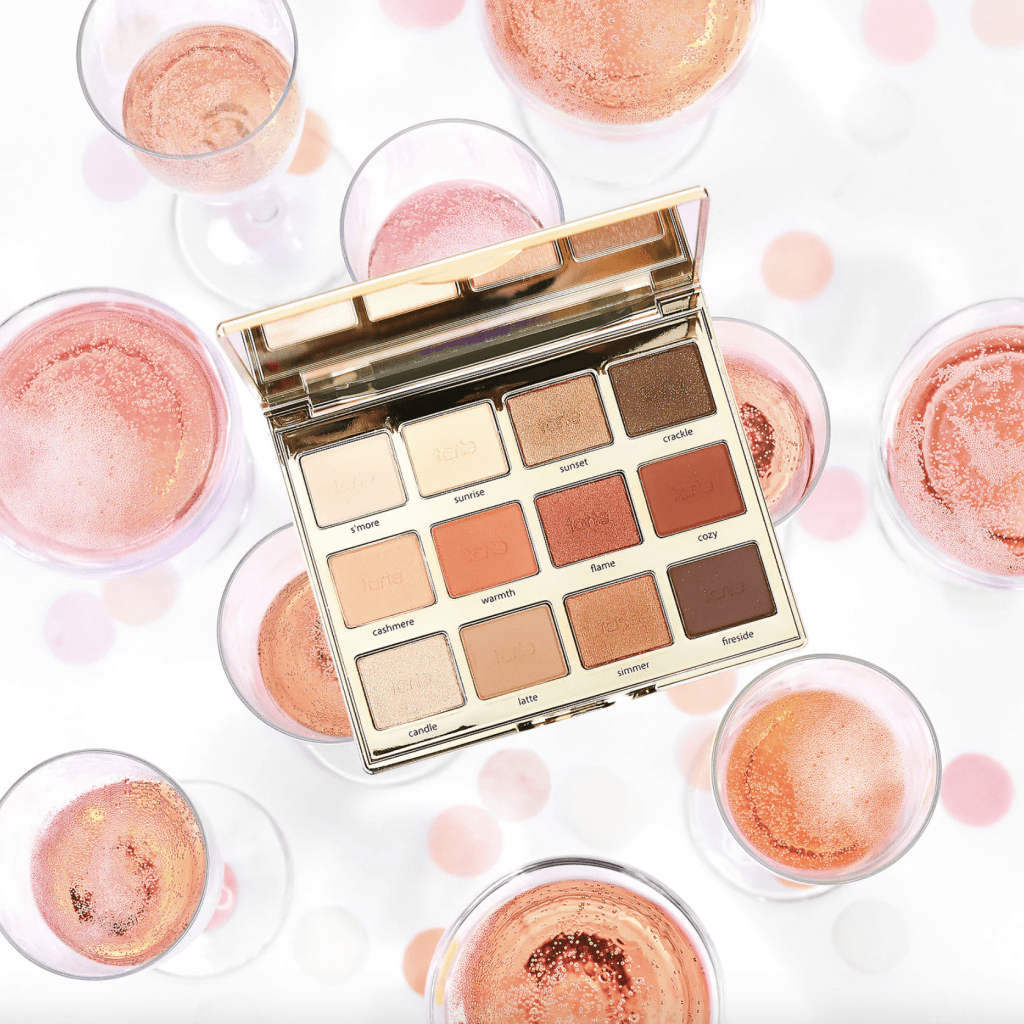 This post will show you fall makeup essentials to help you transition your look into the fall season.
Fall, the best season, is almost here, which means you can start transitioning your wardrobe into the new season. But why stop there? Let's also make sure that your beauty look is 100% fall-ready.
You can do this by changing up your makeup products and makeup looks!
Whenever fall rolls around, I love to add in makeup products to my look that resemble the fall season — think darker eyeshadows, bolder lipstick, etc.
Related reading: The 17 Makeup Essentials Every College Woman Should Own
I also like to compensate for the drier weather with makeup products that keep my facial features glowing, even as temperatures drop.
Want to know more? This post will show you 15 fall makeup products you absolutely need to try this year!
1. Dewy Foundation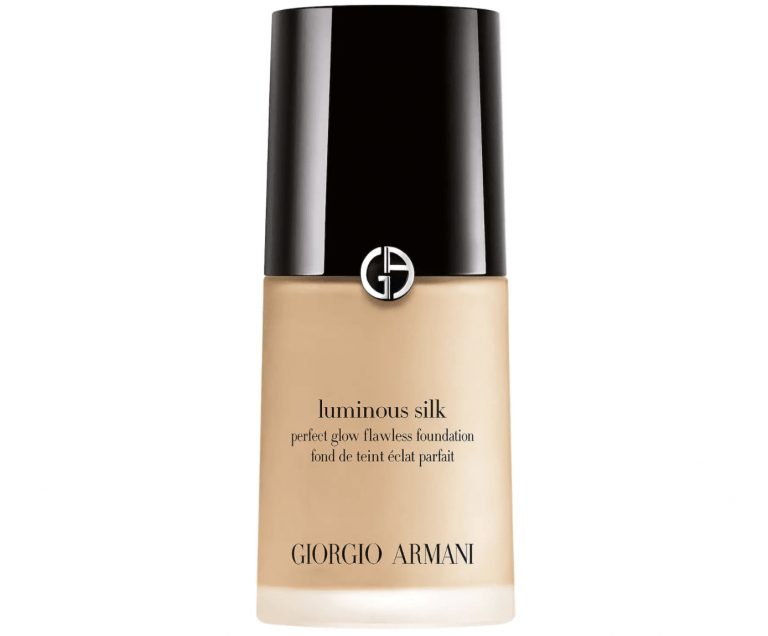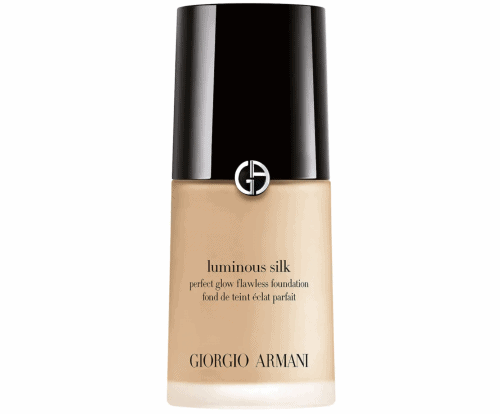 For most of us, the fall season brings colder weather, which means the natural glow that your skin had during the summer will unfortunately be no longer.
When fall comes around, I like to switch to a dewy foundation instead of a matte — this helps me balance out the dryness my skin tends to experience in the fall.
This Armani Beauty luminous silk foundation is the absolute best dewy foundation on the market, period. (It's well worth the splurge, I promise!) A celebrity cult favorite, it will give your skin that extra glow that it needs during the colder weather.
2. Darker Blush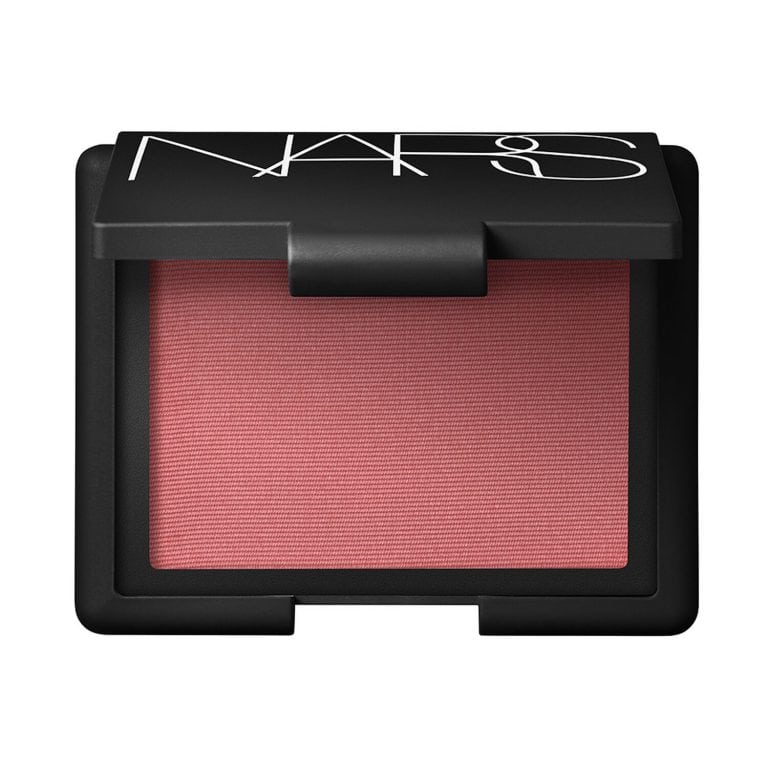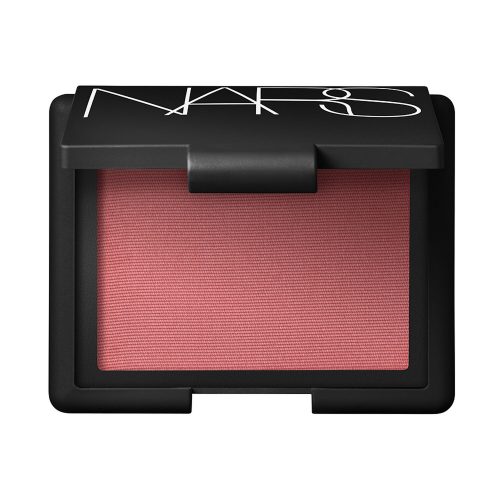 During the summer, light and brightly colored blushes are usually our go-tos.
However, to perfect all of my favorite fall makeup looks, I love to purchase a darker blush for the autumn season.
This Nars blush in "Amour" is my personal favorite fall blush. It's a beautiful deeper toned rose that practically screams fall.
And if this particular shade isn't a fit for you, NARS blush also comes in a variety of darker toned shades, so you can find the best fall blush for your skin tone. While pricey, these blushes last forever, since they're so pigmented and a little goes a long way!
3. Warm Neutral Eyeshadow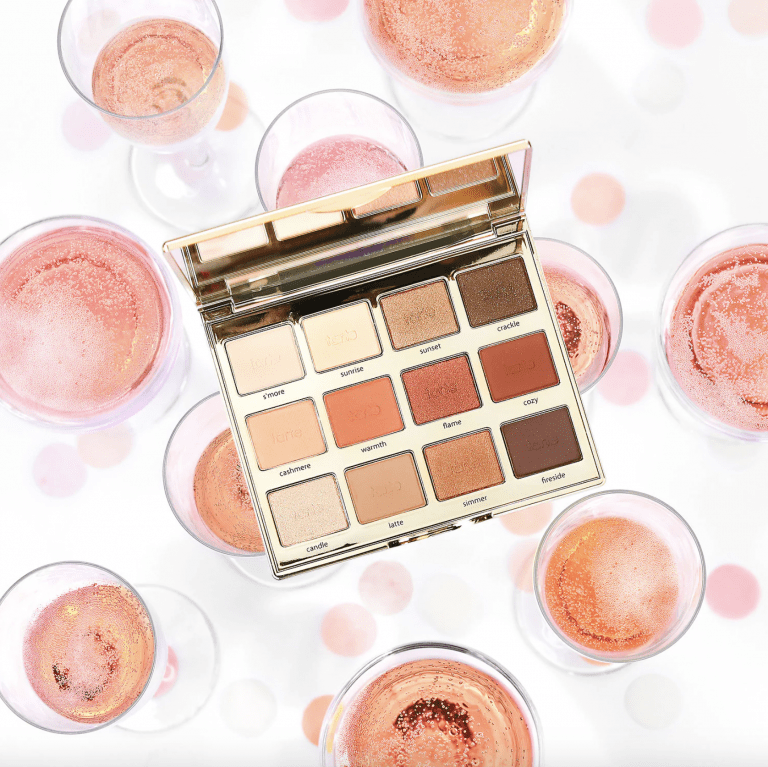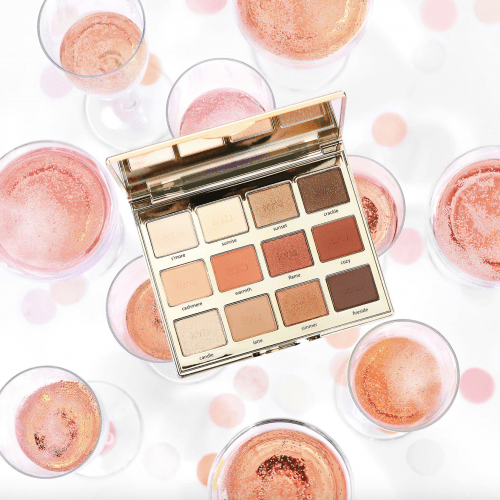 If you are a fan of wearing eyeshadow, fall is the perfect time to try some new shades!
You can incorporate warmer neutral tones as well as some orange tones into your eyeshadow looks to give your makeup a fall vibe.
This Tartelette toasted eyeshadow palette is perfect for fall makeup looks because it includes several shades that go with the fall theme, such as the dark browns, oranges, and other warm neutrals.
It also has a clay formula, so you will have no problem blending the shades together to get a super cute eyeshadow look for this fall — even if you're a total beginner.
4. Glow Setting Powder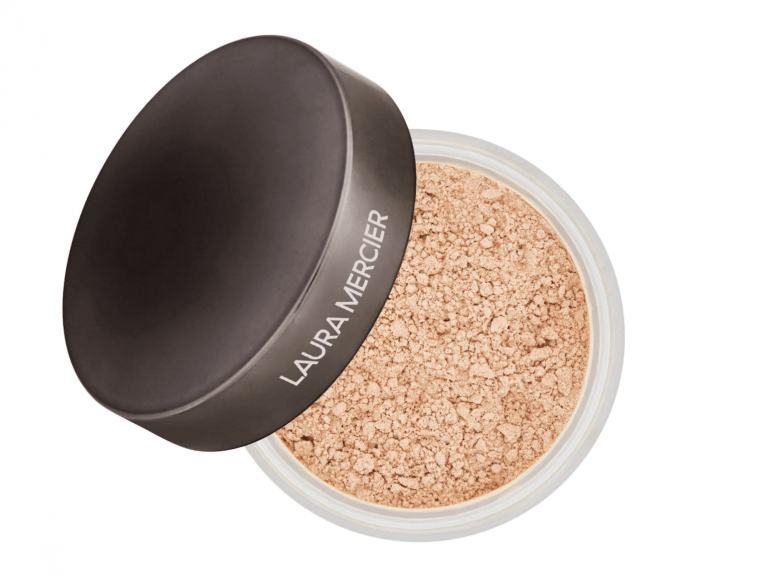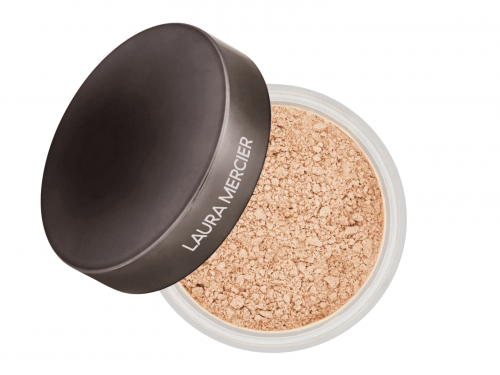 If you use setting powder, you probably opt for a matte finish most of the time, especially if you have oilier skin.
However, during the fall, I also like to switch up the setting powder that I use, opting for something with a glowing finish.
To keep my skin glowing throughout fall, I love to use the Laura Mercier glow setting powder.
This setting powder is well-known for being a quality setting powder and will provide you with just the right amount of glow to keep your skin looking alive even in the cold! It's not overly shiny, just naturally glowing and fresh — perfect for when your skin is already a little dry.
5. Full Coverage Concealer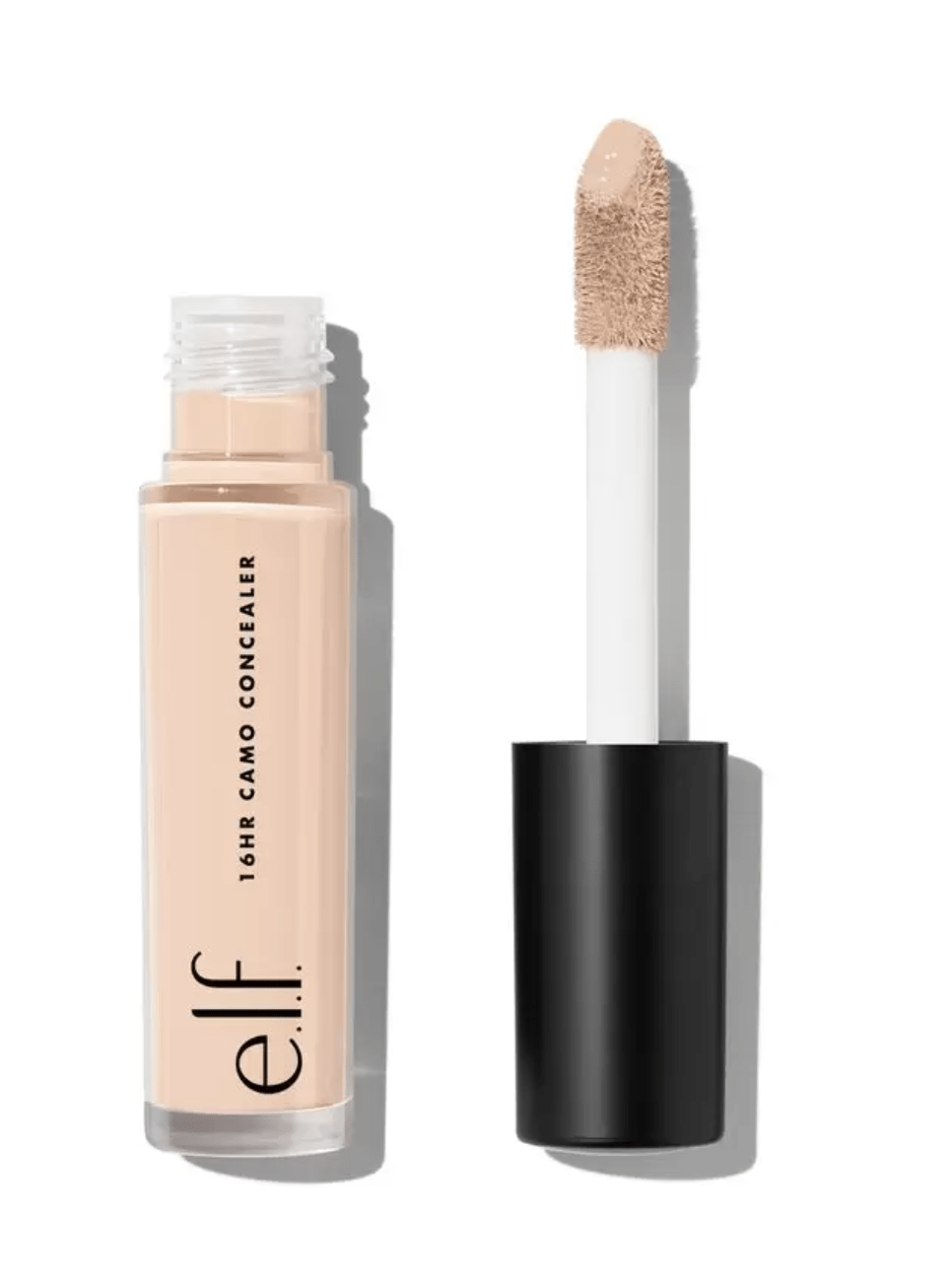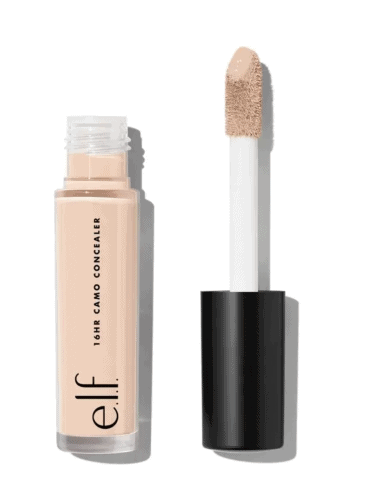 Since fall means colder weather, that also means your skin will most likely become paler — for me, this means that I notice more imperfections on my skin than before.
In order to cover up these unwanted under eye bags, blemishes, or other imperfections that appear as my skin gets paler, I like to make sure I stock up on full coverage concealer.
This elf 16-hour camo concealer is my favorite because it is long lasting and full coverage at a reasonable price (only $6!). It helps me ensure my skin stays looking flawless all season!
6. Cream Eyeshadow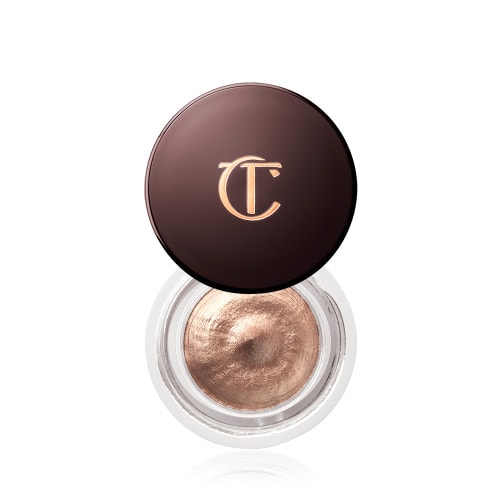 Another fun way that you can create a fall makeup look is by using eyeshadow with more brown or champagne tones.
A cream eyeshadow is a great way to do this because it is so easy to apply — just swipe it on with a finger or fluffy brush and go; no worries if it isn't perfect!
If you need a good cream eyeshadow, it doesn't get better than the Charlotte Tilbury cream eyeshadow which comes in pretty shades of brown, gold, and champagne. It applies beautifully and lasts and lasts throughout the day. This fall makeup product is perfect for creating an autumn eye look in seconds.
7. Highlighter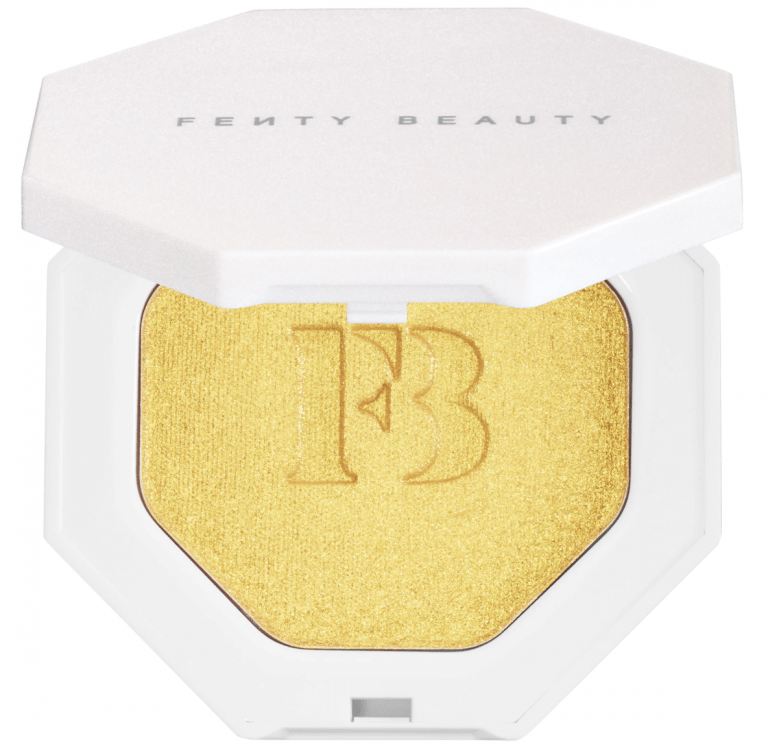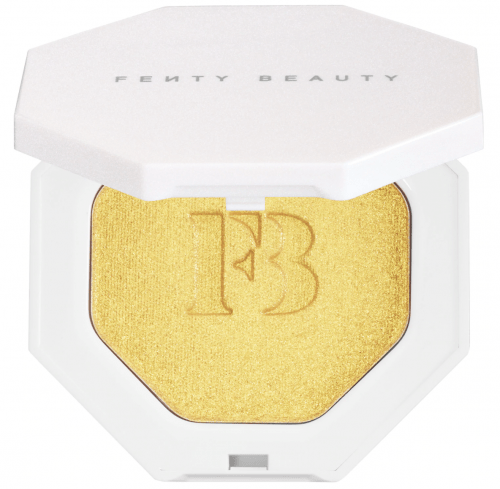 A makeup product that almost everyone loves is highlighter, especially if you love sparkles! But for the fall, I like to go for a warmer toned highlighter to add warmth to my skin.
My all-time favorite is the Fenty Beauty killawatt highlighter because it is an absolutely gorgeous shade of gold with gold sparkles. It looks amazing on just about every skin tone, and it allows you to incorporate fall colors into your makeup while also keeping your skin glowing!
8. Tinted Lip Blam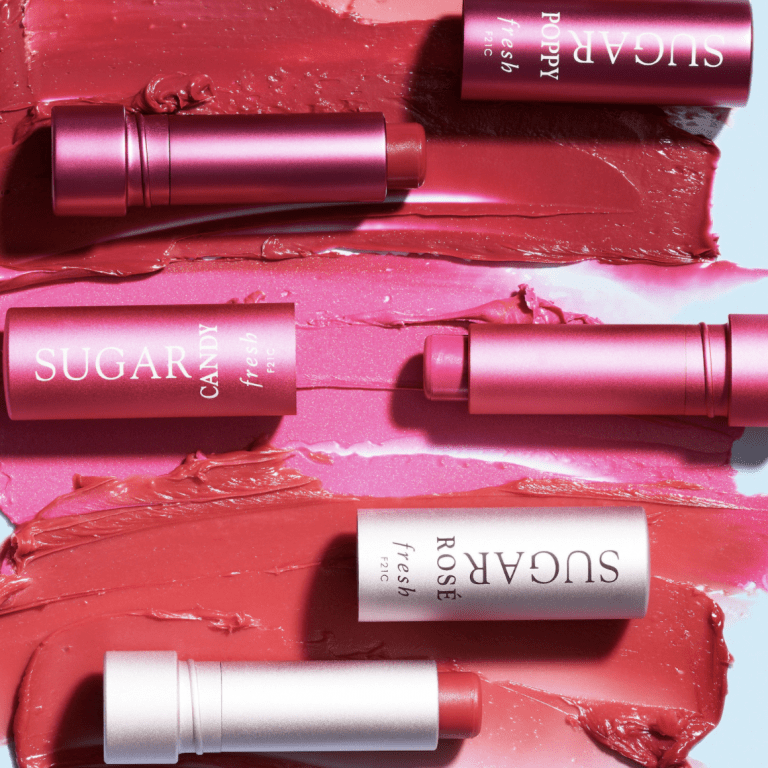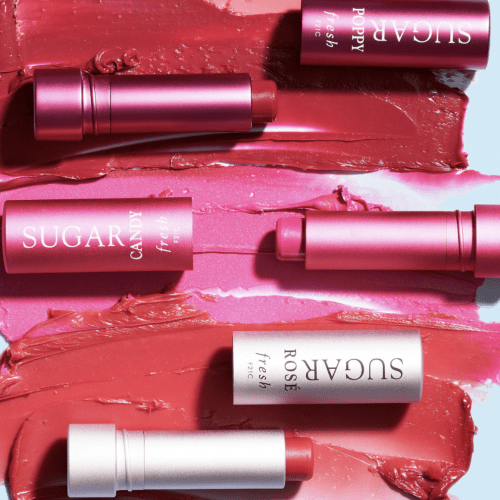 The colder weather that fall brings also unfortunately means chapped lips.
But, don't worry because you can buy makeup products to prevent chapped lips that also work for fall makeup looks!
This Fresh sugar lip balm is a great choice for fall because it will keep your lips hydrated even in the cold. It also has different shades that you can choose from — I love to use red and berry tones to create a fall vibe.
9. Wispy False Lashes
The cat-eye look is a popular makeup trend and one that you can incorporate into your makeup looks to create a fall vibe.
Usually, this is done using liquid eyeliner (which I'll touch on below), but you can also get a cat eye vibe using wispy false lashes — one of my favorite choices for the fall season.
False lashes are super popular, but they can look extreme if you buy the wrong ones. For fall, my goal is always fluffy and wispy when it comes to lashes — nothing extreme.
The Ardell false lashes in the style faux mink wispy are absolutely perfect because they are high quality and will give you a cat eye effect at a reasonable price.
10. Liquid Blush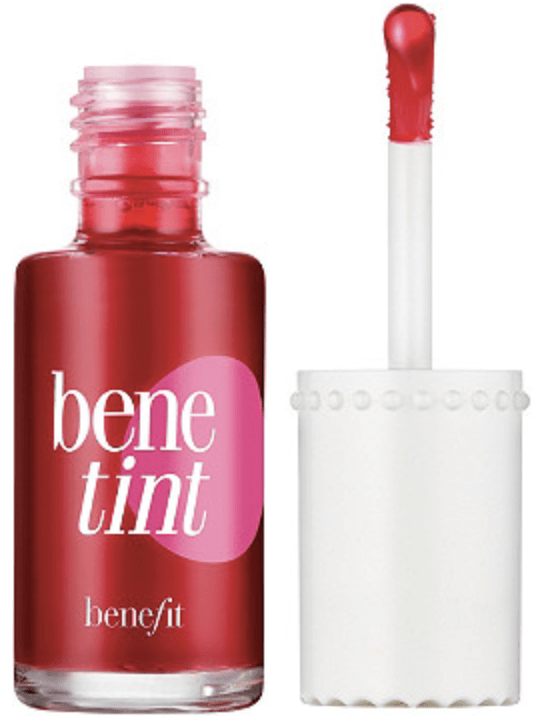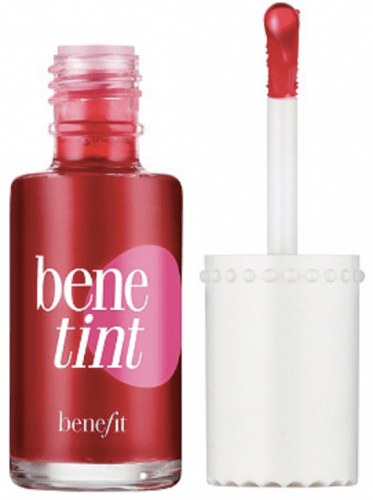 Fall is also the perfect time to try out liquid blushes if you haven't yet!
Liquid blushes provide your skin with more of a tinted glow than a powder blush would, which is great for fall because the colder weather can lead to your skin looking more dull than usual.
Therefore, to add some life to your cheeks, I highly recommend you purchase the Benefit Cosmetics cheek stain.
It is a beautiful reddish color that will look great with your fall makeup looks and keep your skin glowing! Plus, it can be used on lips as well for a stained effect.
11. Bronzer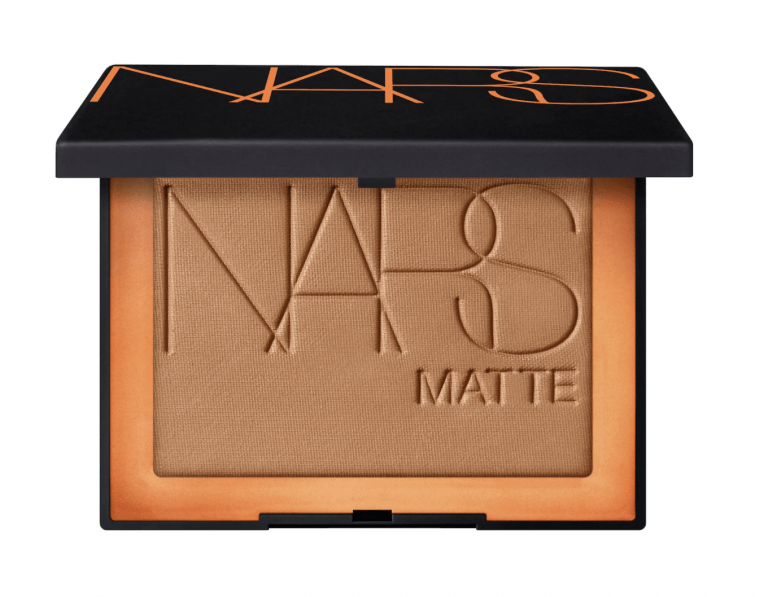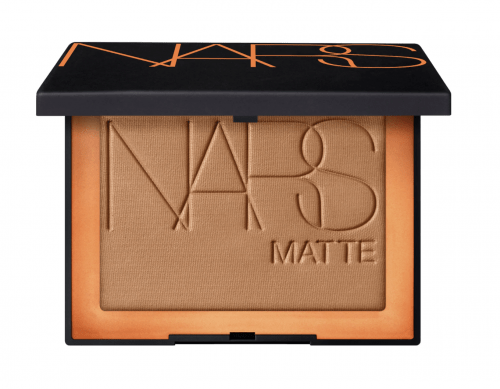 You might not associate bronzer with any season other than summer — but I'm here to tell you otherwise. Fall is actually a great time to add bronzer to your makeup look!
Not only does bronzer add dimension to your face, but it will also add color to your skin if you, like me, become paler due to the lack of sunshine.
My go-to bronzer for fall is the NARS matte bronzer. I love that it comes in so many different shades, so you can find the one that best fits your skin.
Also, since you will be using other glowy products for your skin, a matte bronzer is the perfect complement to keep you looking fresh, not overly shiny.
12. Darker Red Eyeshadow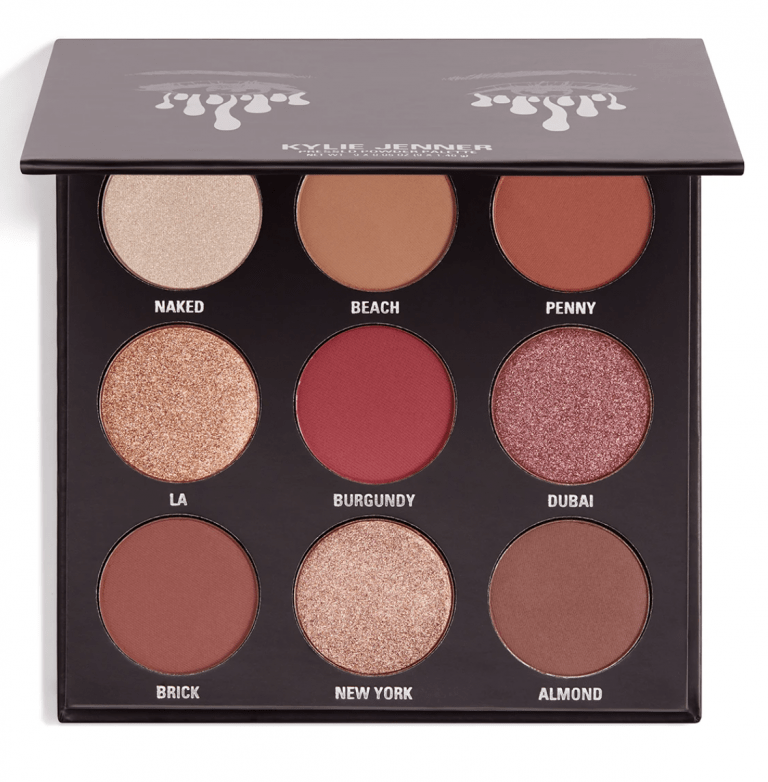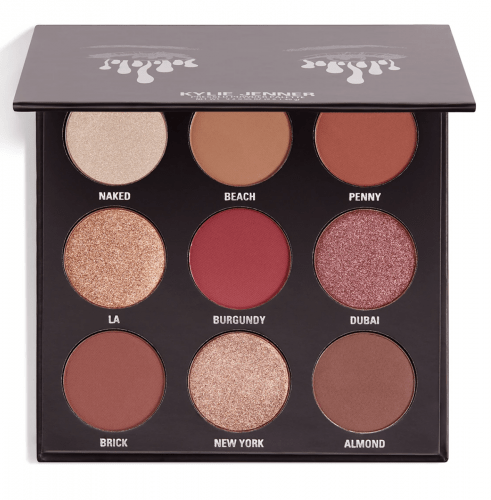 When you think of fall colors, your mind probably goes to darker tones like burgundy and dark brown.
So now is a great opportunity for you to start using these colors for your eyeshadow looks.
The Kylie Cosmetics burgundy palette is something you should add to your makeup routine for this fall because it has gorgeous shades of burgundy and red and brown tones to create a great fall eye look.
13. Red Lipstick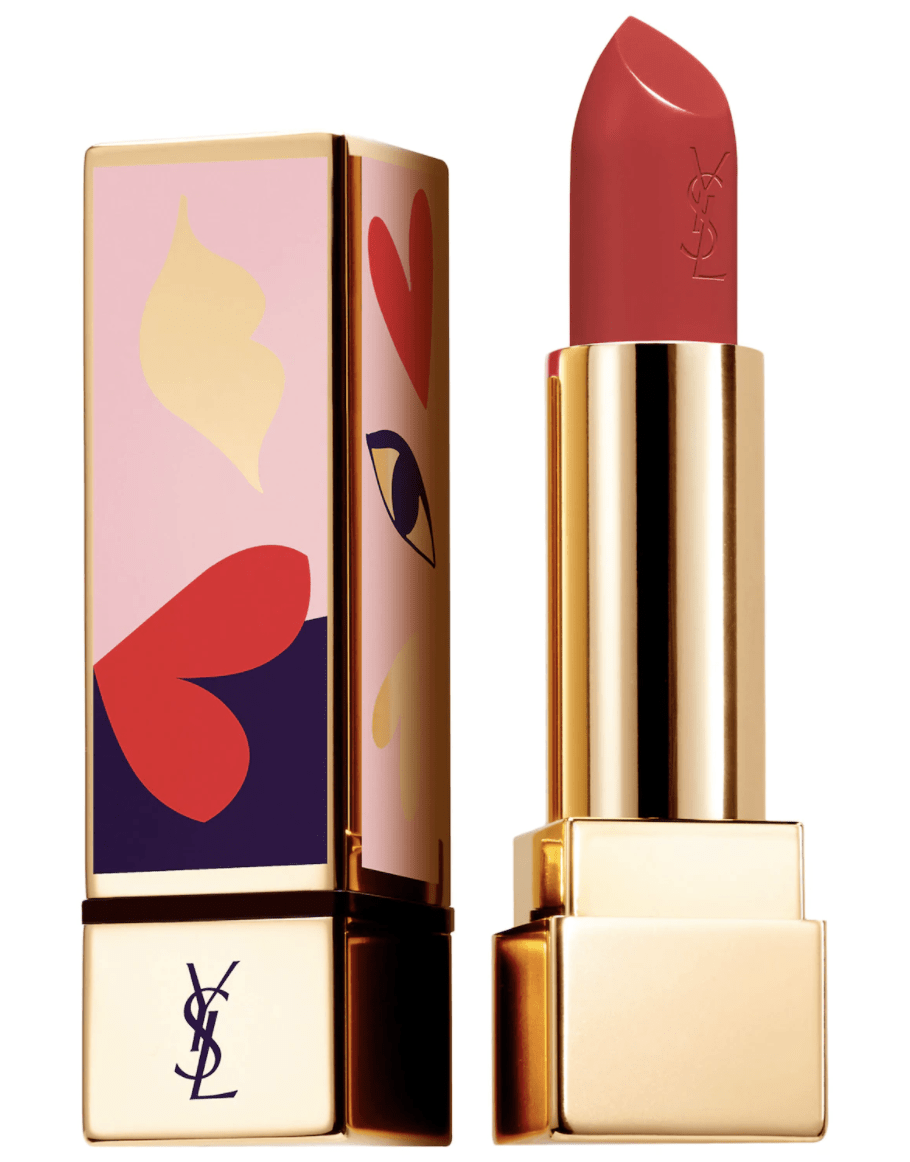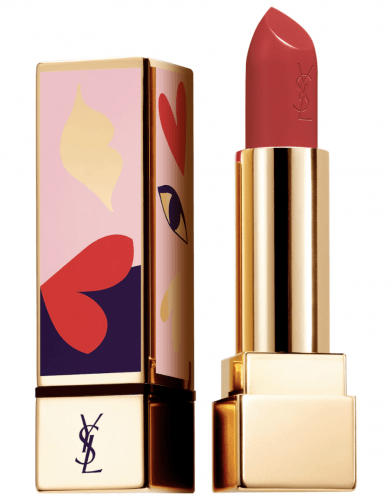 If you, like me, usually go for glosses and nude lip shades in the summer months, fall is a great time to start experimenting with more pigmented lip colors.
Red lipstick has always been a go-to makeup look for us here at CF, and we always find ourselves coming back to it in the fall.
This Yves Saint Laurent lipstick is my favorite because it comes in different shades of red with a beautiful satin finish, so you can find the red lipstick shade that looks the best on you.
14. Liquid Eyeliner


Cat eyeliner is a huge trend and it is something you should take advantage of in the fall because it will add a slightly edgy fall vibe to your makeup!
The Sephora Collection liquid eyeliner is a super easy way to get a cat-eye look because it has a small precision brush to make sure your wing is flawless.
Or, if you feel like investing a bit more in your cat eye, the Kat Von D Tattoo Liner is the holy grail of every girl on your Instagram feed for its tiny brush and all-day lasting power.
15. Plumping Lip Gloss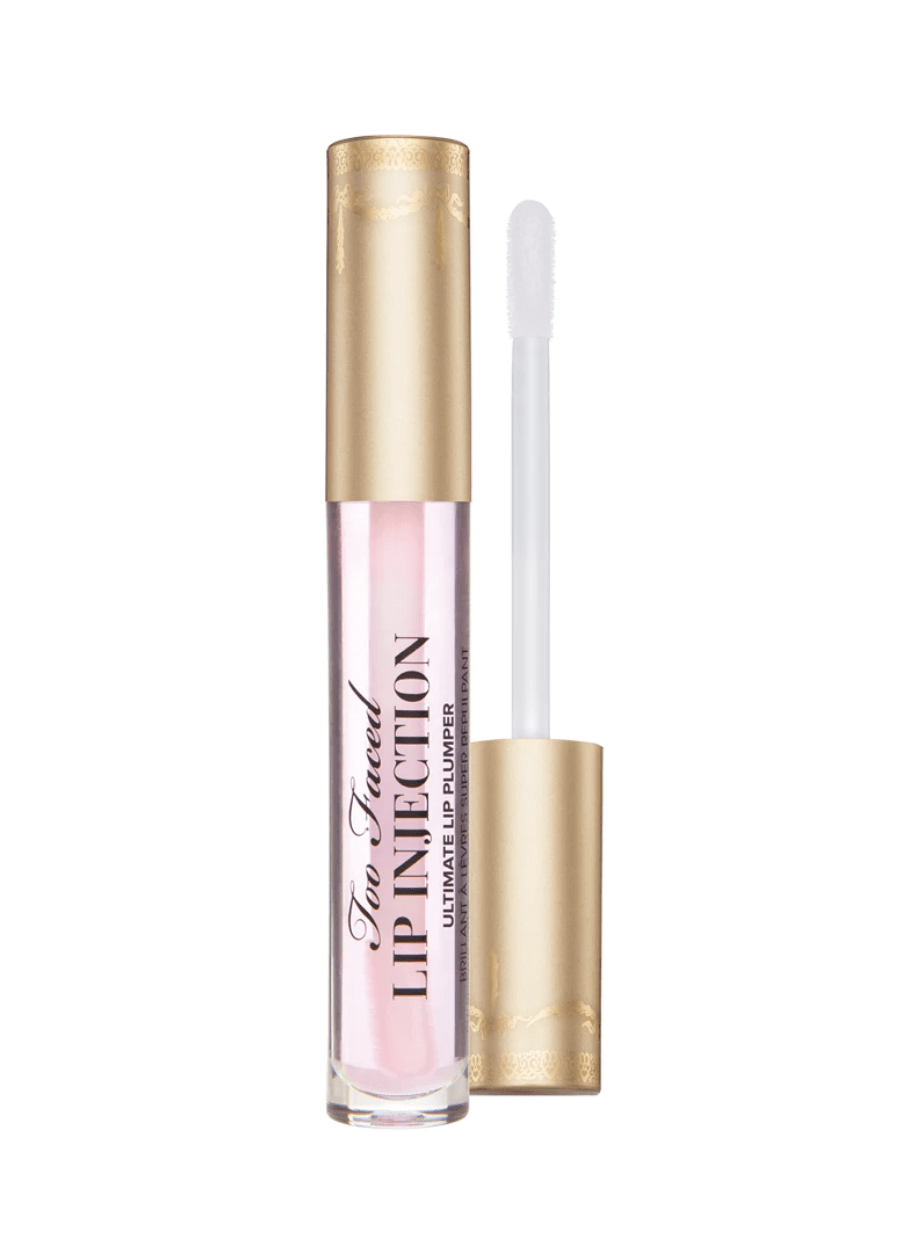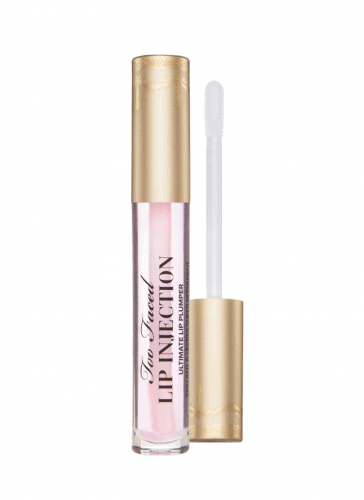 Since you will most likely be wearing bolder lipsticks for the fall, why not add to your bold lip look with the lip plumping trend that is popular right now?
Too Faced plumping lip gloss is a perfect way to do that because it is clear so you can add it right on top of your red or darker lipstick looks for the fall and it will make sure that your lips stand out if you want that extra plumping effect!
What fall makeup products are you going to try this year?
What ones are your favorite? What products do you already own? Which ones do you need? Where are you going to wear these makeup looks?