This post will show you the key fall fashion trends to know for 2022.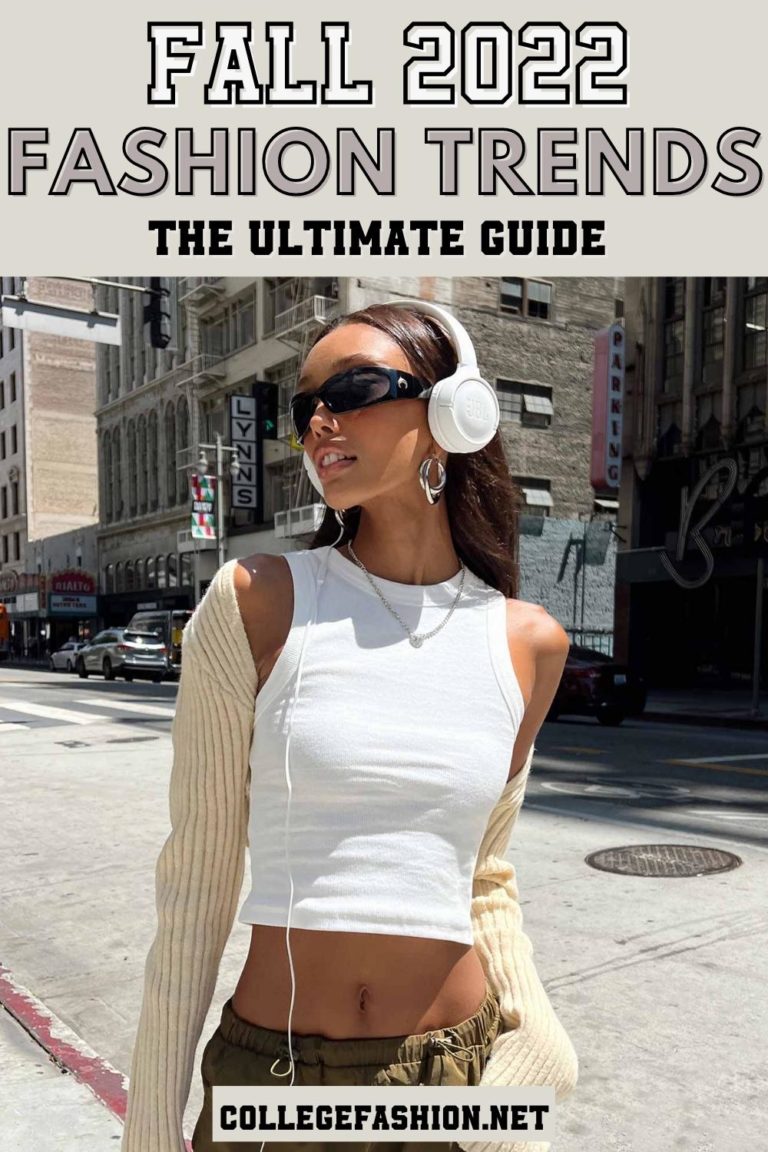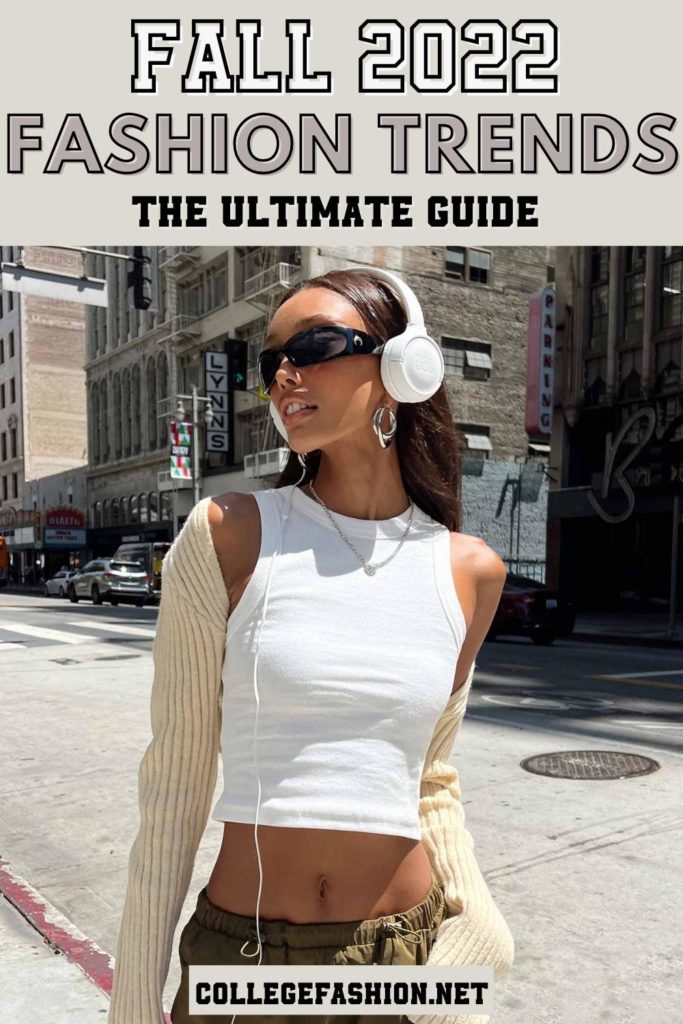 Welcome to our comprehensive guide to all the fall fashion trends you need to know about this season, filled with tons of budget-friendly options for achieving the hottest looks.
We've got you covered from head-to-toe with the trendiest hairstyles and nail designs, in addition to clothing and shoes that are going to make a total fashion statement.
There's really no better season than the fall to update your wardrobe and try out some new looks, so read on for over 20+ of the best fall fashion trends for 2022 to start wearing right now!
Colors
Wondering what colors are trending this fall? These are the season's hottest hues that you'll want to add to your wardrobe, ASAP.
Bright Pinks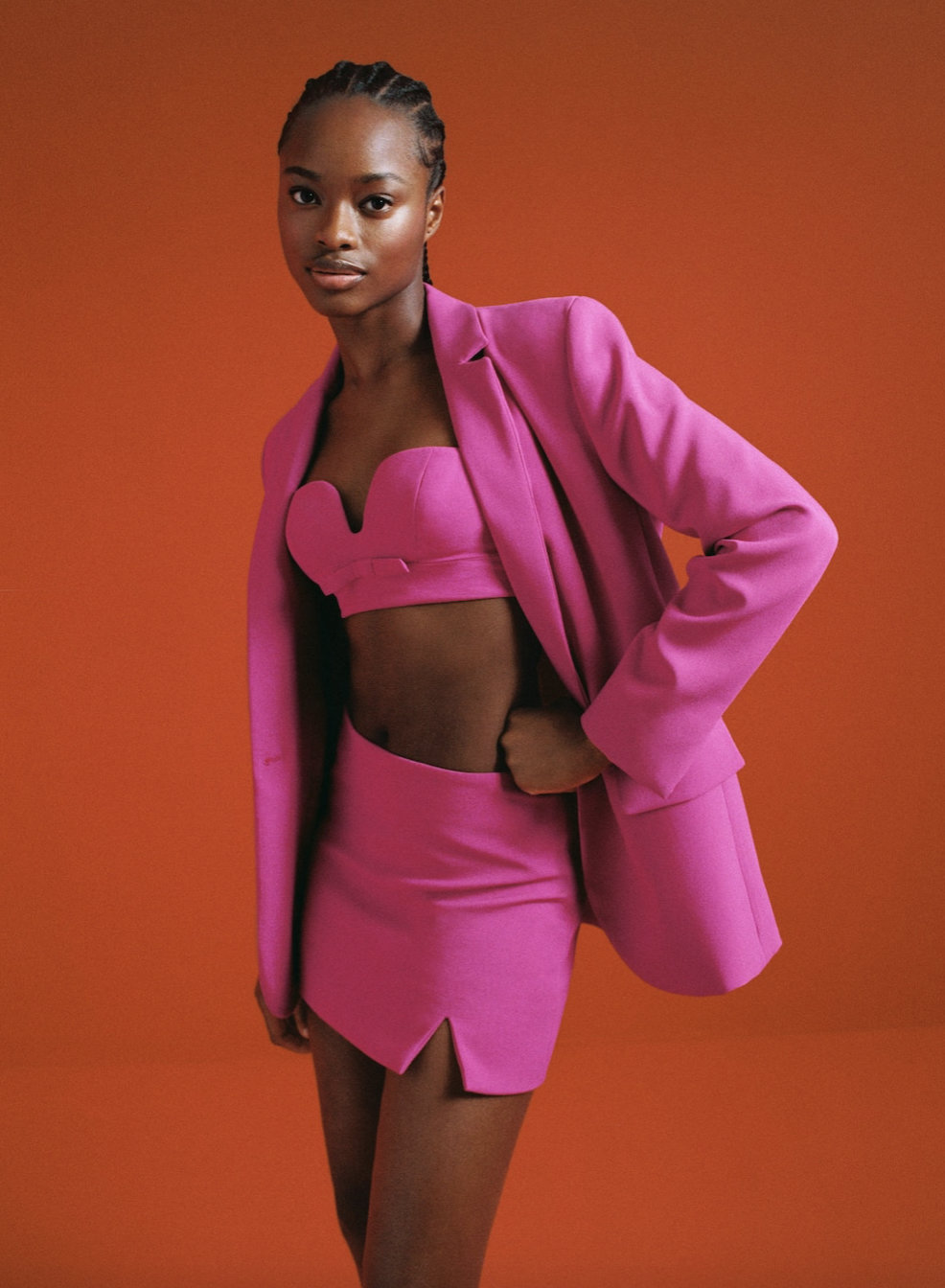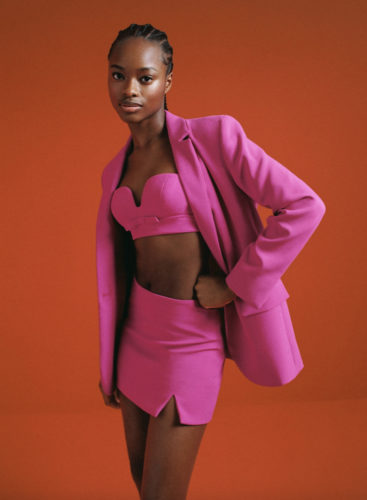 Bold, bright shades of pink are stealing the scene this fall, thanks to the popularity of Barbiecore.
When we think of fall fashion, we often think of neutrals and muted tones, so this unexpected color trend is a fun way to add eye-catching appeal to your outfits and embrace your girly side.
Whether it's a pop of pink or a full head-to-toe pink ensemble, you can't go wrong with this playful trend.
Shades of Blue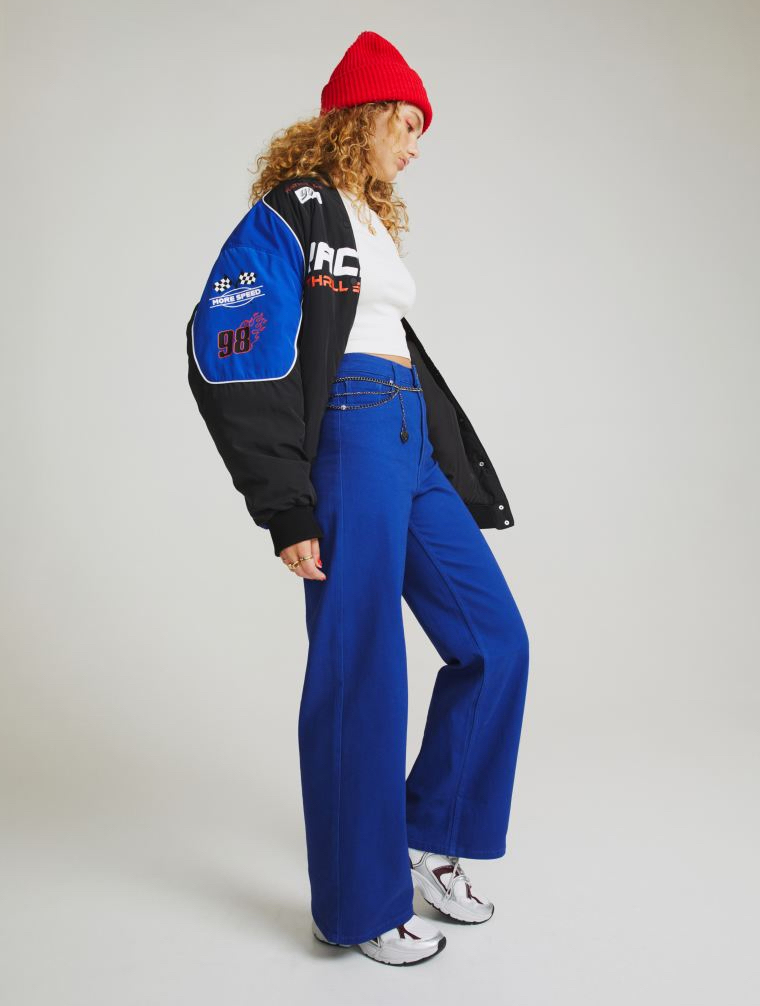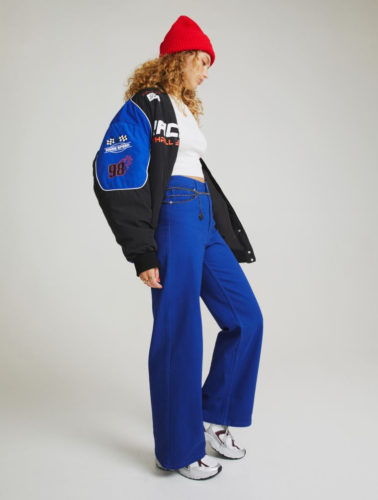 From preppy navy to royal blue, blue hues are having a moment this fall. Go with whatever shade strikes your fancy: keep it classic with darker hues or stir it up with brighter hues.
Metallic Silver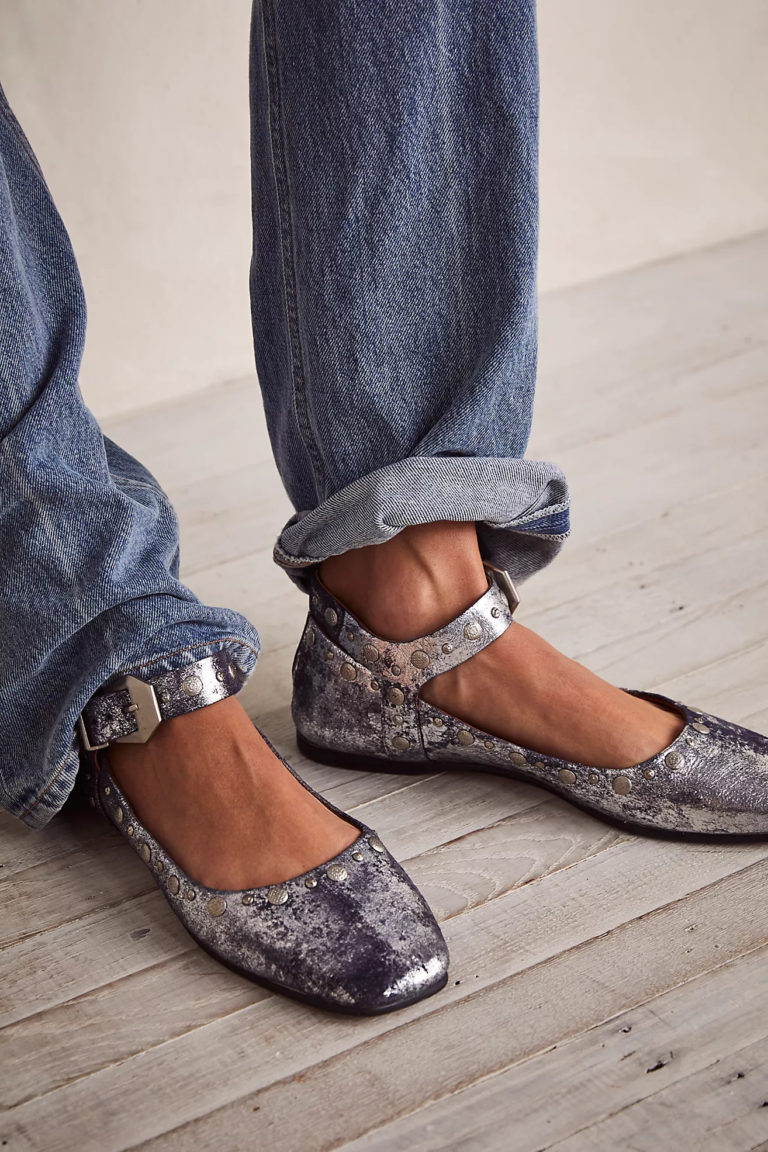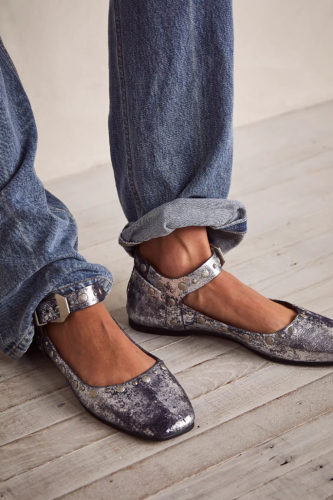 I'm a gold girlie through and through, but there's no denying that metallic silver hues are taking center stage this season.
There are tons of ways you can incorporate silver into your fall wardrobe, whether it be in your jewelry, accessories, clothing, or shoes.
Why not try two fall fashion trends at once by opting for a pair of metallic silver ballet flats? They have made a major comeback this season and are the mark of a true fashionista.
Slate Gray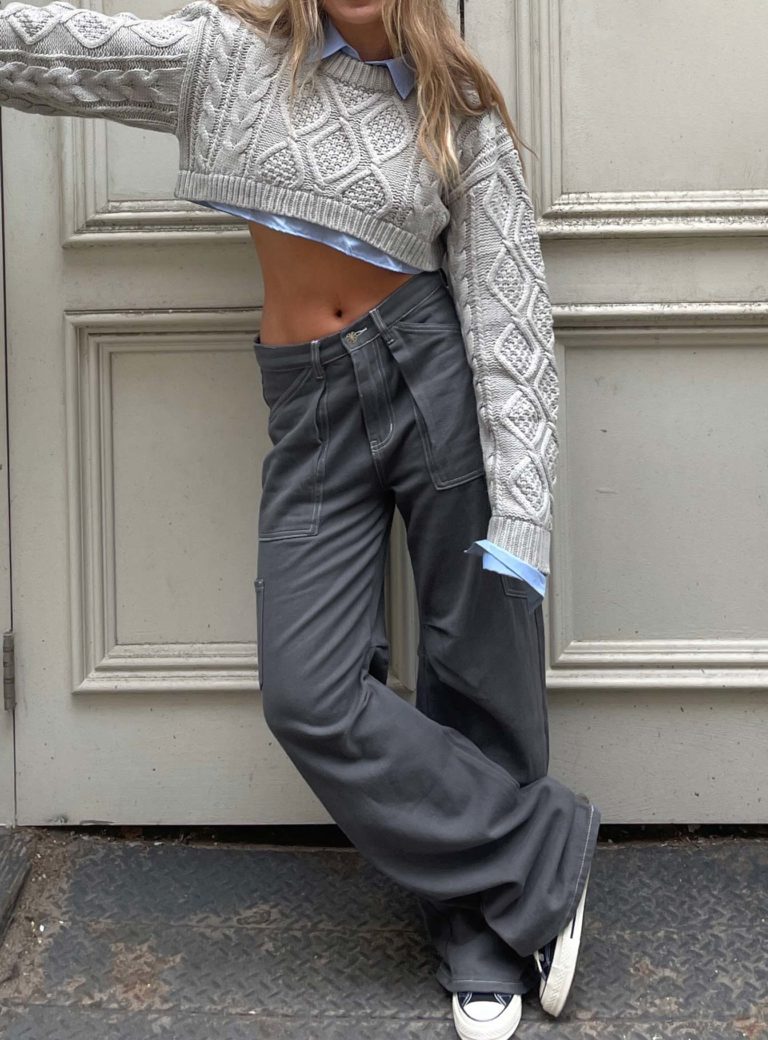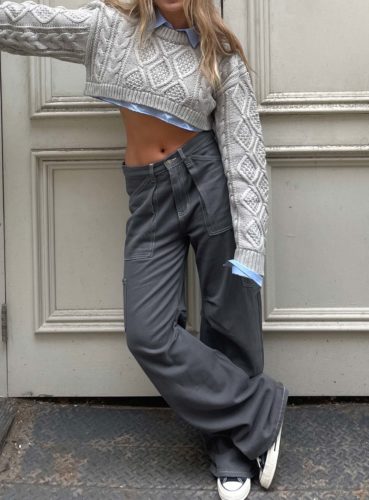 Gray? For fall? It may not be *groundbreaking,* but slate gray is a color you'll definitely want to add to your wardrobe this season. This deeper tone of gray is sleek, neutral, and has an elevated feel that will add polish to your outfits, even if they're casual.
Tops
Your top can make or break your ensemble, so be sure to snag one of these trendy options for your fall wardrobe.
Vest Top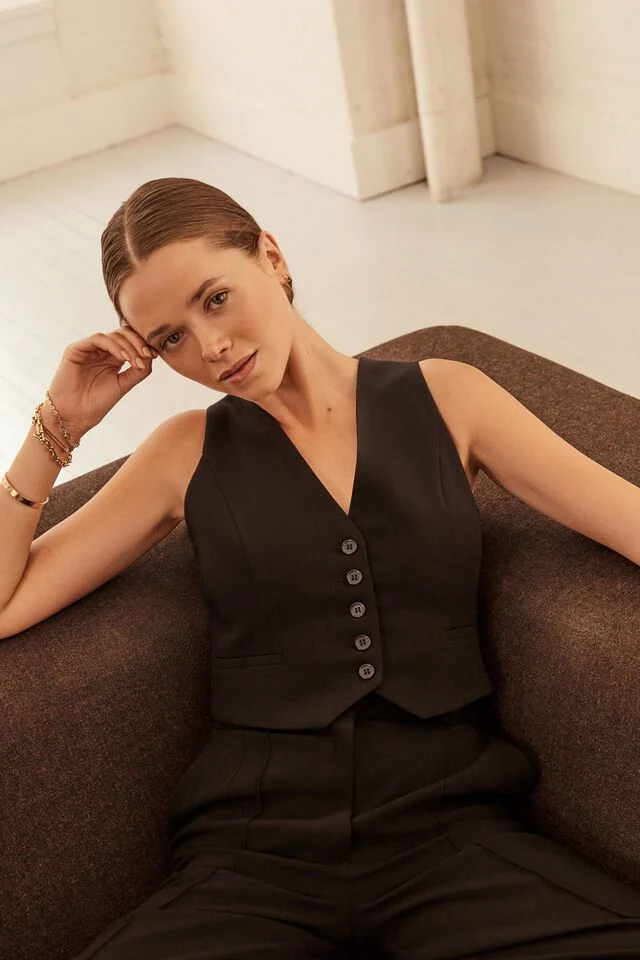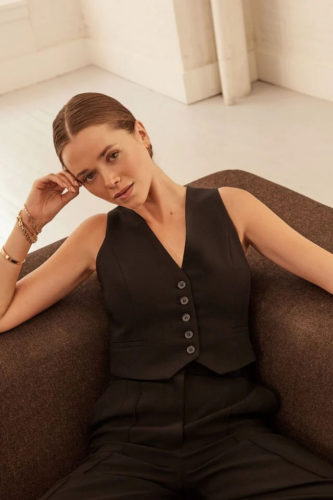 Move over sweater vests –– vests are taking over.
Sweater vests are by no means "out," but regular vests are the "it" top of fall 2022. Take your suiting to the next level by wearing a fitted vest on its own for a chic look that you can pair with trousers, mini skirts, and even denim. It has an academia vibe that goes hand-in-hand with the prep school clothing trend that is huge this fall.
Striped Knitwear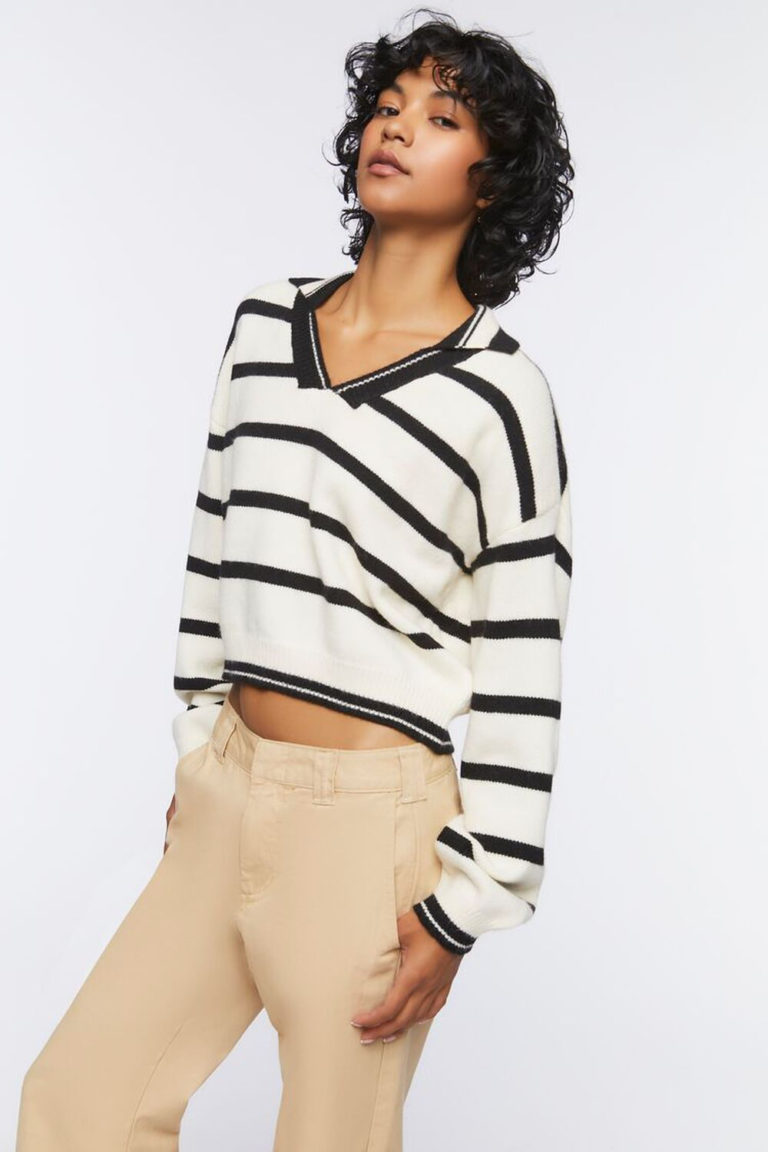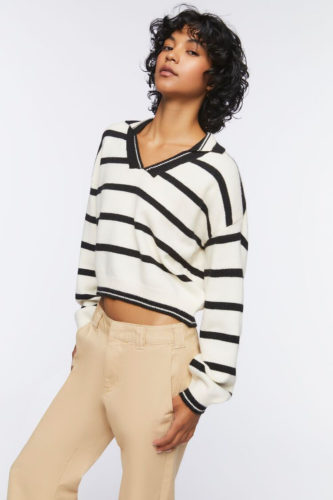 Classic stripes never go out of style, but this season, they're especially in style. Amp up your knitwear by opting for a sweater with a black and white striped print –– plus, get bonus style points if the sweater features a polo neck, funnel neck, or quarter-zip design.
A zippered or collared neckline adds to the preppy feel of a striped sweater, giving it a prep aesthetic.
Bolero Sweater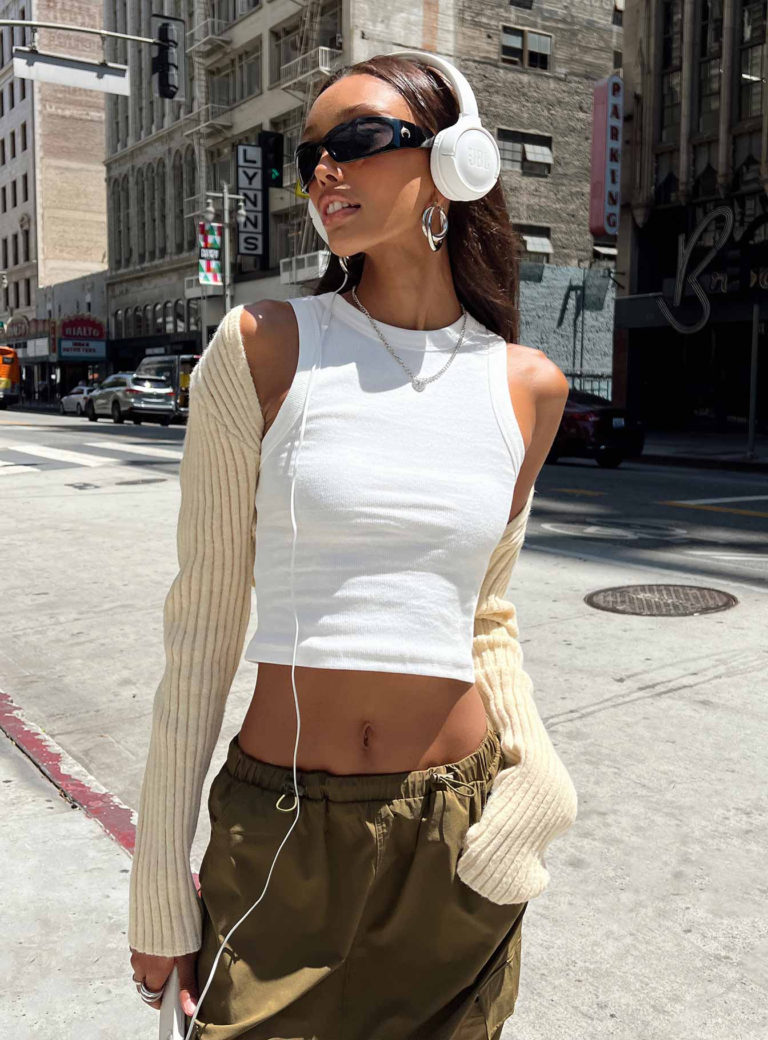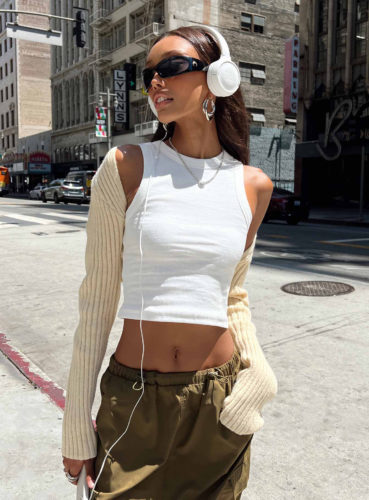 Bolero sweaters and tops are a genius invention, IMO. These ultra-cropped sweaters or shrugs can instantly add sleeves to any tank top you own, minus the bulk of an actual cardigan.
A bolero is super versatile, as well: you can wear it with just about all of your tanks, tees, and dresses. And because of its small amount of fabric, it's a great piece to stash in your backpack for a long day on campus, keeping you prepared for any cold classrooms you may encounter during the day. Oh, and boleros just look really cool, too.
Denim
One thing that never goes out of style? Denim. Here are the jeans trends stealing the spotlight this fall.
Baggy Low-Rise Jeans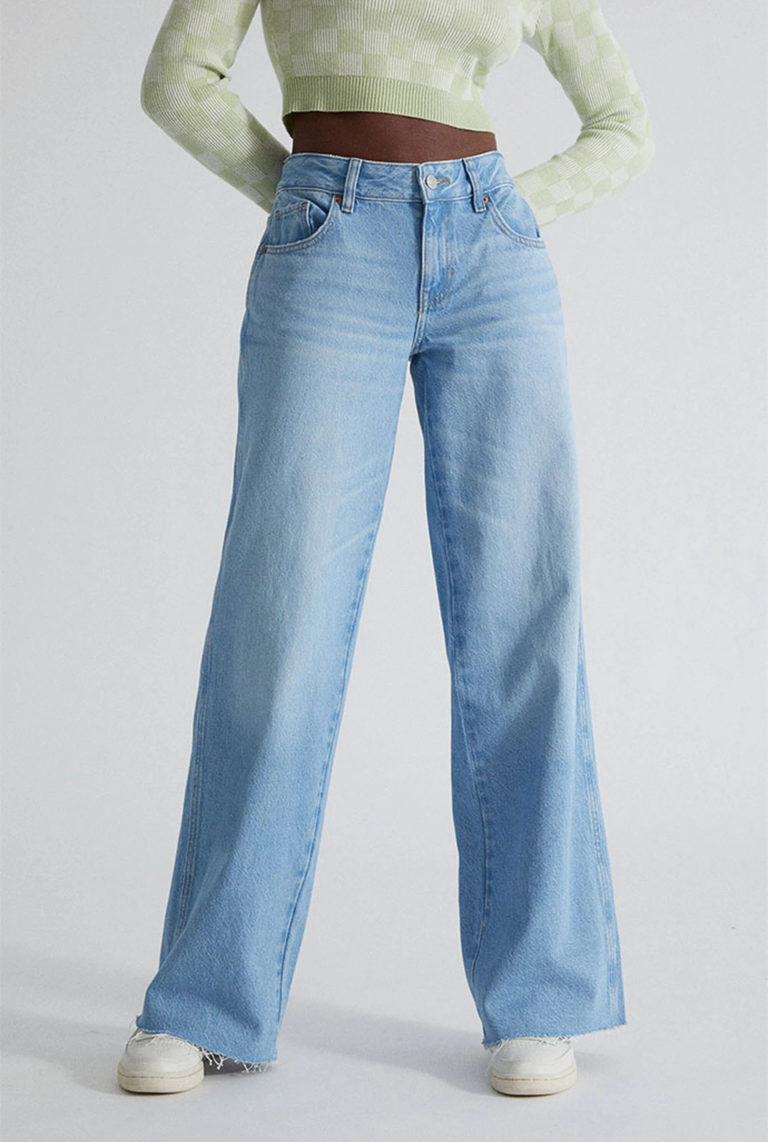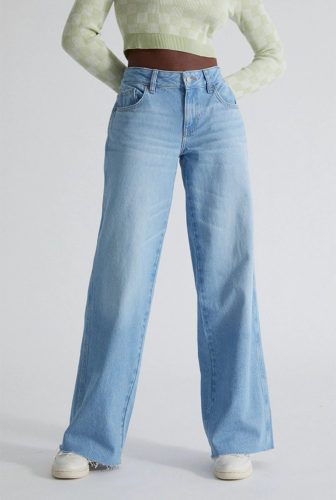 When it comes to jeans this season, the baggier, the better! Skinny jeans are showing no signs of coming back (yet) –– right now, it's all about ultra loose-fitting styles with a low-rise or mid-rise waist.
The best part about baggy jeans? They're super comfortable! They practically feel like sweatpants, making this denim style a winner in my book.
Cargo Jeans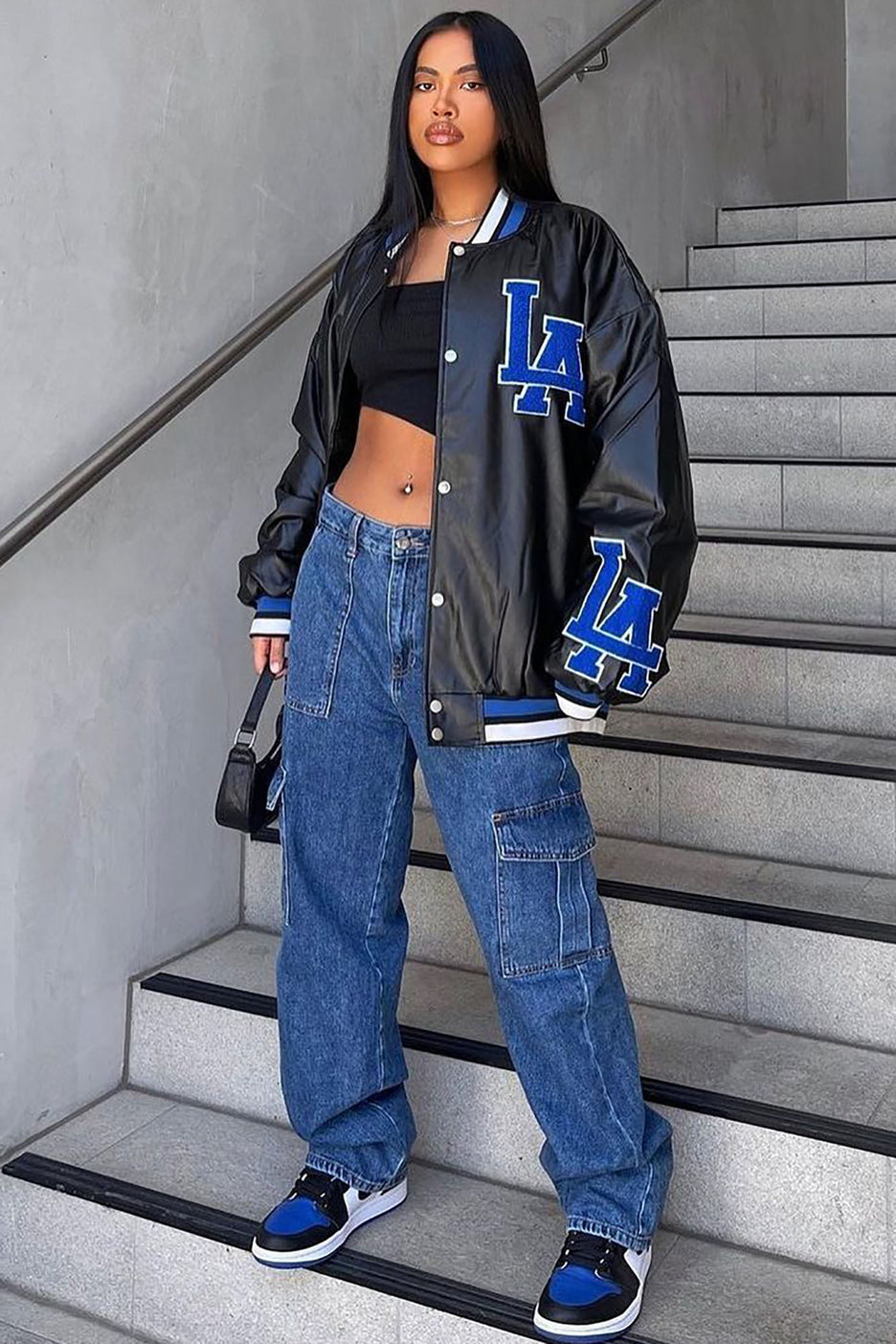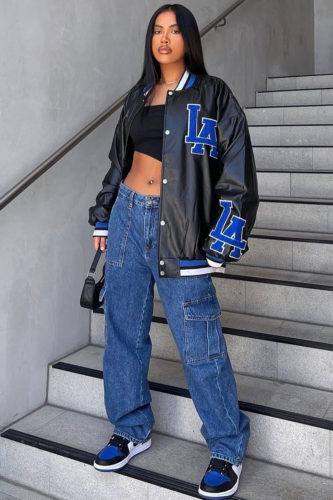 Baggy jeans with pockets – a.k.a. cargo jeans – are another major denim trend you'll want to try out this season. Because 1.) who doesn't love pockets? and 2.) they've got a cool, utilitarian vibe that will set your outfits apart.
I can already see myself stashing my lip balm, hair ties, and money in the many deep pockets that these jeans feature!
Bottoms
Of course, jeans aren't the only bottoms to wear with your fall 'fits; try these pants and skirt options, too.
Cargo Pants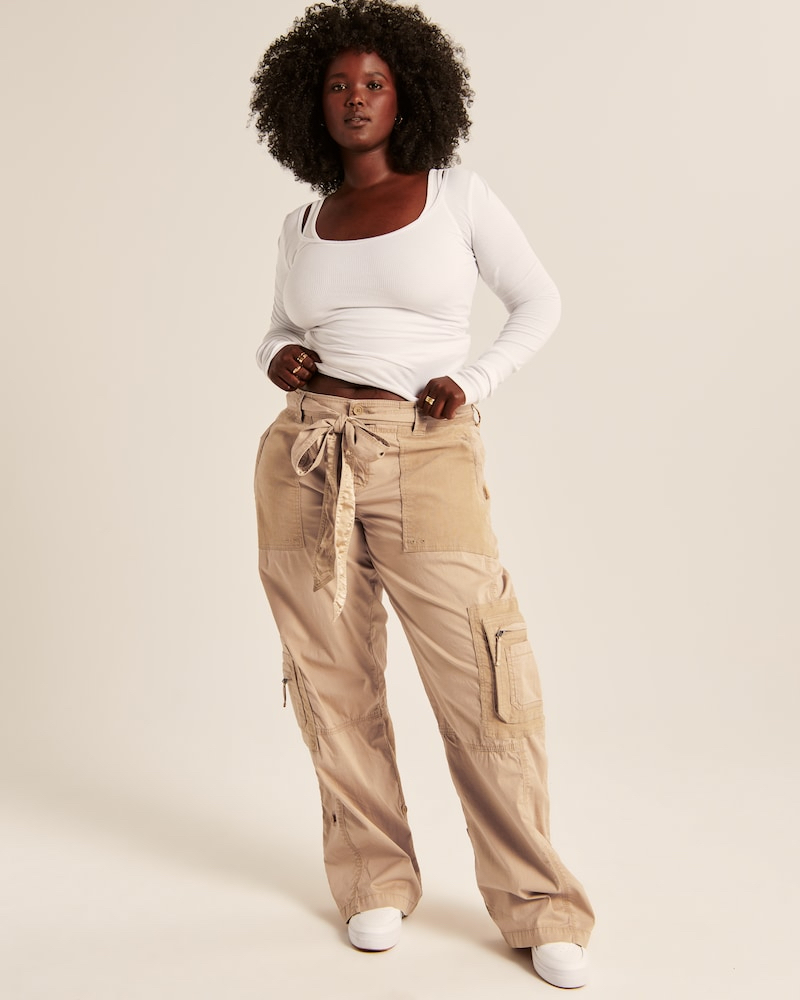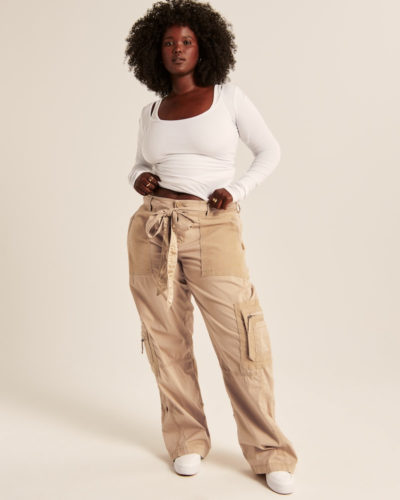 Cargo pants are arguably this season's hottest pants, and tbh, what's not to love about these laid-back, functional bottoms?
Their utilitarian-style design makes them practical (you can actually stash small items in the pockets, making these pants perfect for pairing with your micro/mini handbags), and their roomy fit keeps them comfy.
Plus, you can dress them up or down: wear them with sneakers for a casual daytime look, or style them with heels and a crop top for a night out.
Pleated Mini Skirt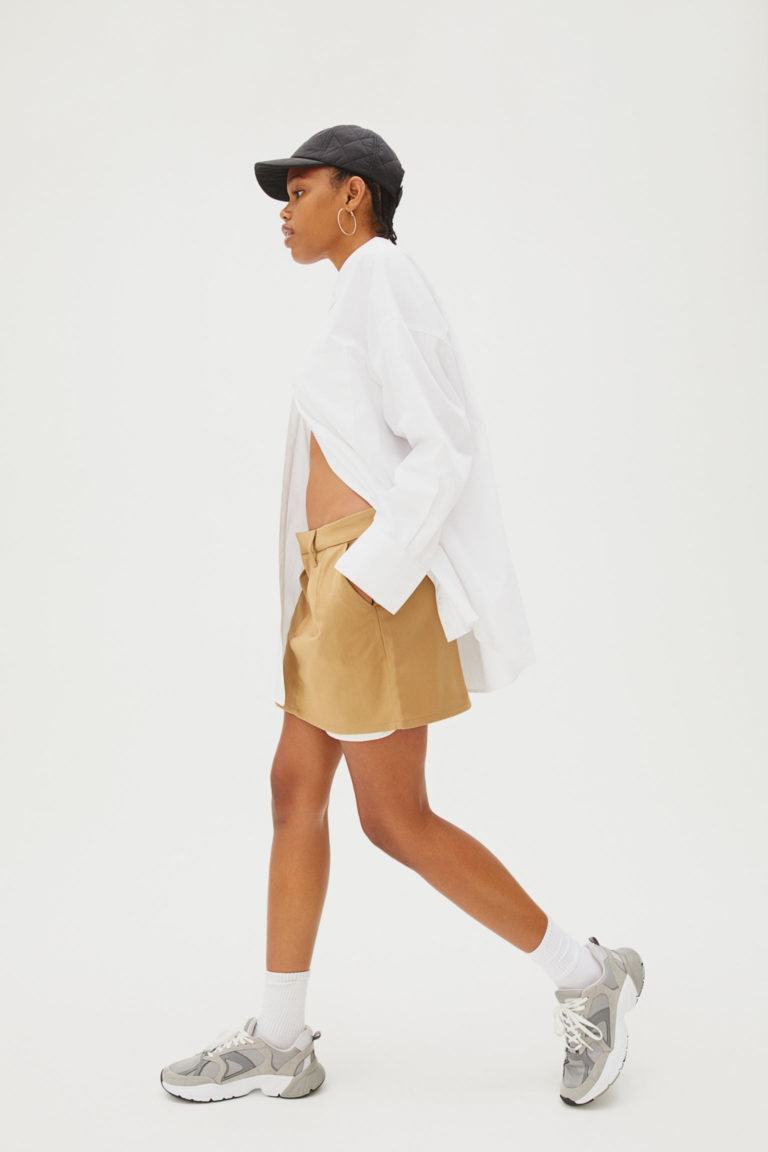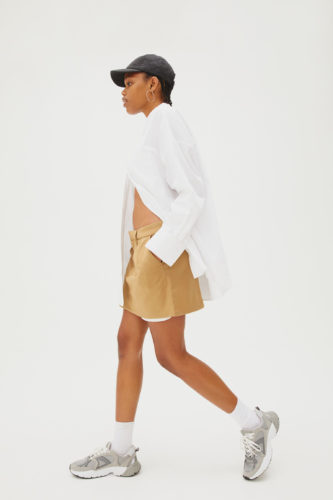 A pleated mini skirt is a total must this season. The goal here is to basically look like you're wearing a private school uniform, so opt for either a beige skirt (like the one above) or a plaid print.
This beige mini skirt features a raw hem and extended pocket linings for an unfinished look that is a nod to Miu Miu's infamous micro mini skirt from the brand's Spring/Summer 2022 collection.
Parachute Pants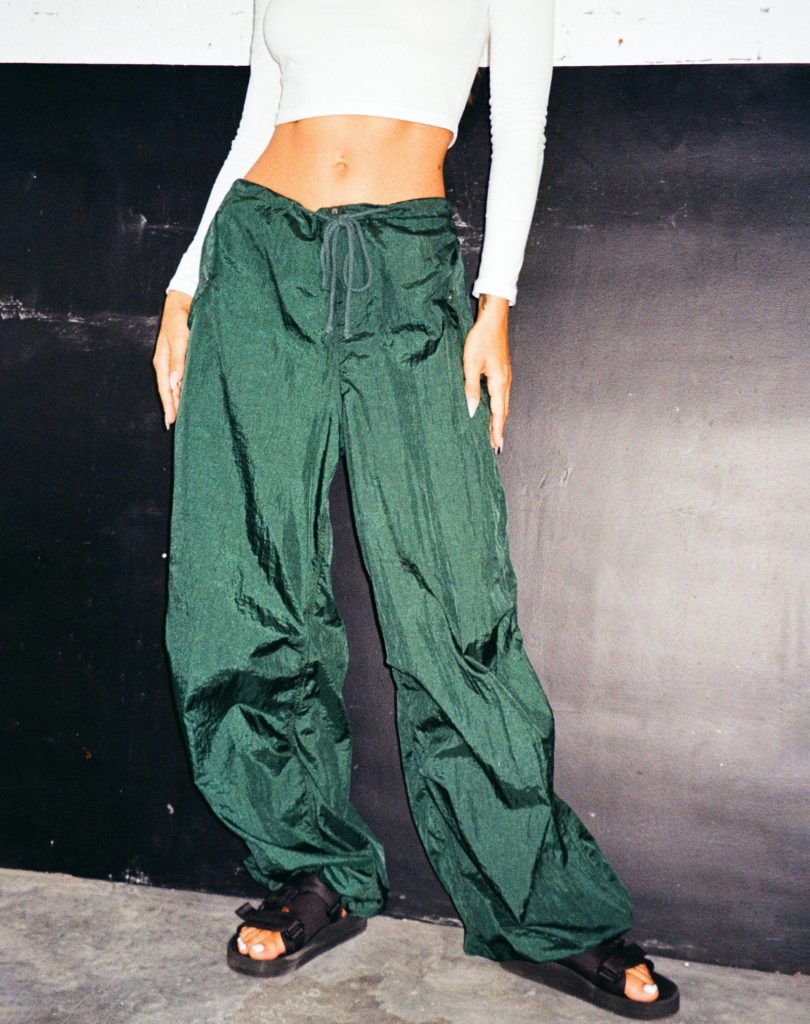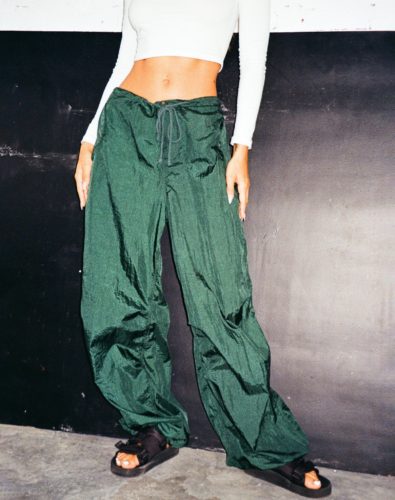 The '80s are back with this season's parachute pants trend, worn by celebs like Hailey Bieber and Bella Hadid.
Parachute pants have a super baggy fit, low-rise waist, and are made from a sporty nylon material –– this pair in particular also features a drawstring waist detail for a cool touch.
Style them with your sneakers and a crop top, or go for a fully oversized look by wearing them with a loose graphic print t-shirt.
Utility Mini Skirt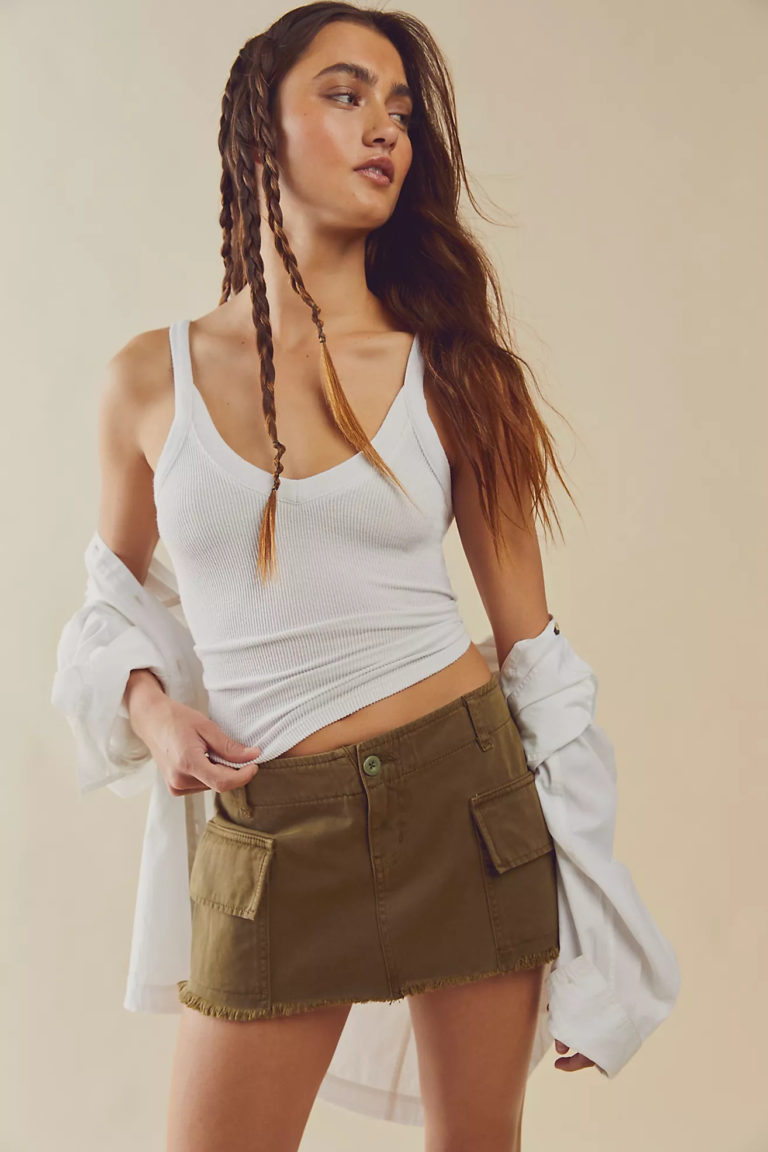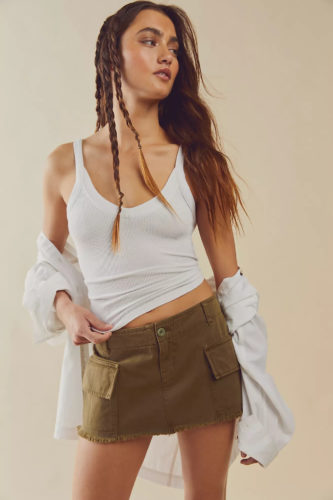 Another mini skirt style you'll want to snag this season? A utility mini skirt, which could also be classified as a cargo mini skirt.
This Y2K-inspired item is the answer to your cute, casual outfit needs this fall that you can easily wear with sneakers, clogs, and boots.
Cargo Maxi Skirt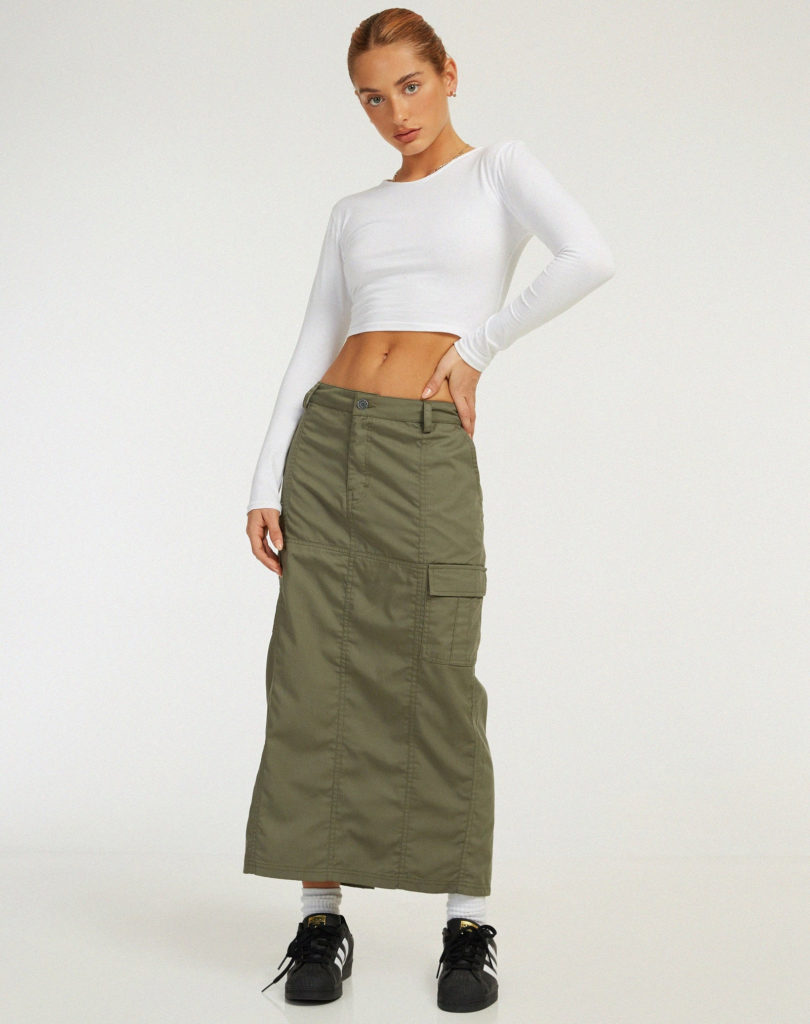 Add cargo maxi skirts to your shopping list, in addition to cargo jeans and cargo pants! Basically, if the clothing item has plenty of pockets, it's on-trend this season.
Cargo maxi skirts have a nostalgic '90s feel that looks great when worn casually with sneakers or sandals. Wear them with crop tops, graphic print t-shirts, or cardigan sweaters for a cute fall look.
Jackets & Outerwear
As the temperatures start to drop, you'll need to incorporate outerwear into your outfits. These are the trendiest fall jackets to help keep you warm and stylish.
Varsity Jacket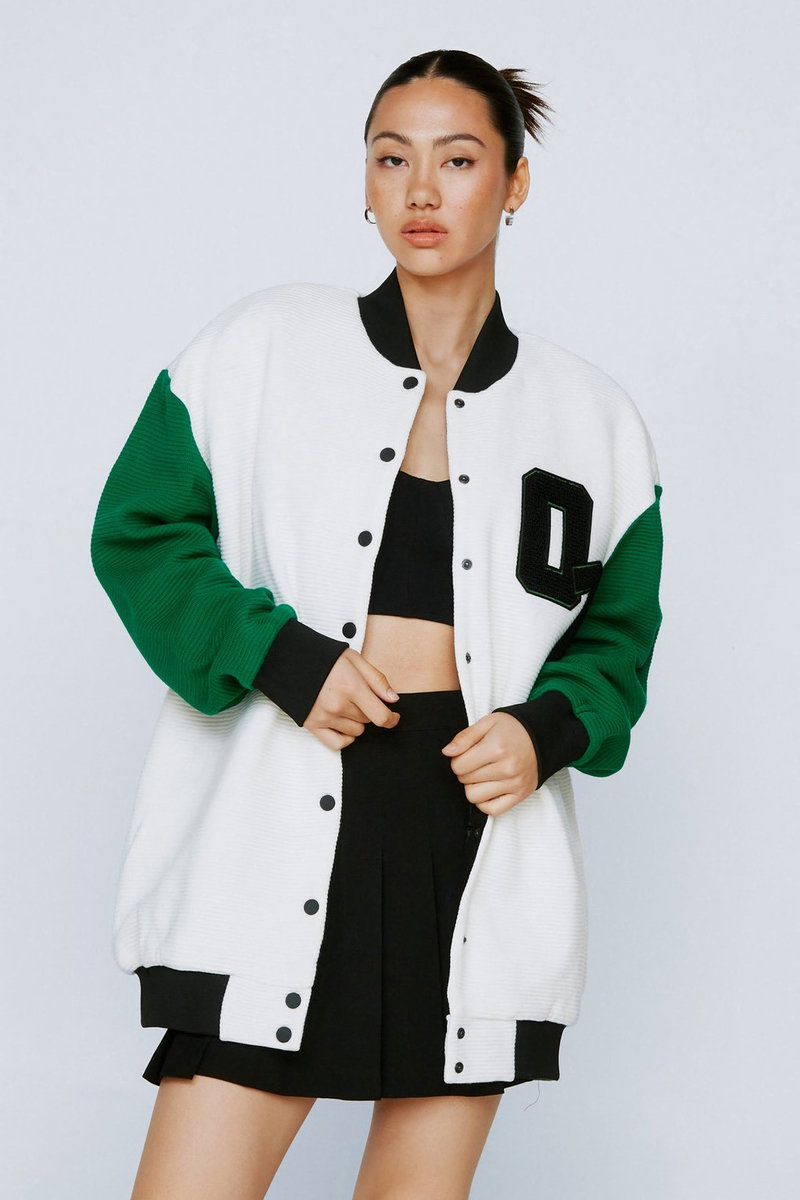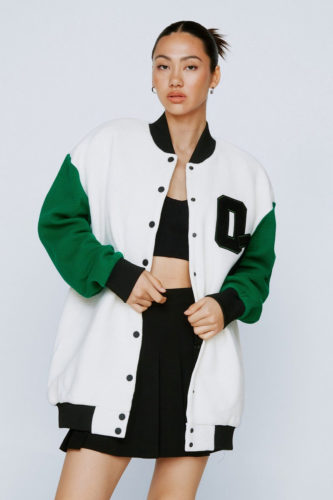 Bring the back-to-school vibes with a varsity jacket this fall. These letterman-style jackets often have a two (or three) tone design with patches and emblems that resemble an actual school's varsity jacket.
Opt for one with an oversized fit for a sporty, "borrowed from the boys" look that you can wear over crop tops, t-shirts, and turtlenecks.
Cropped Blazer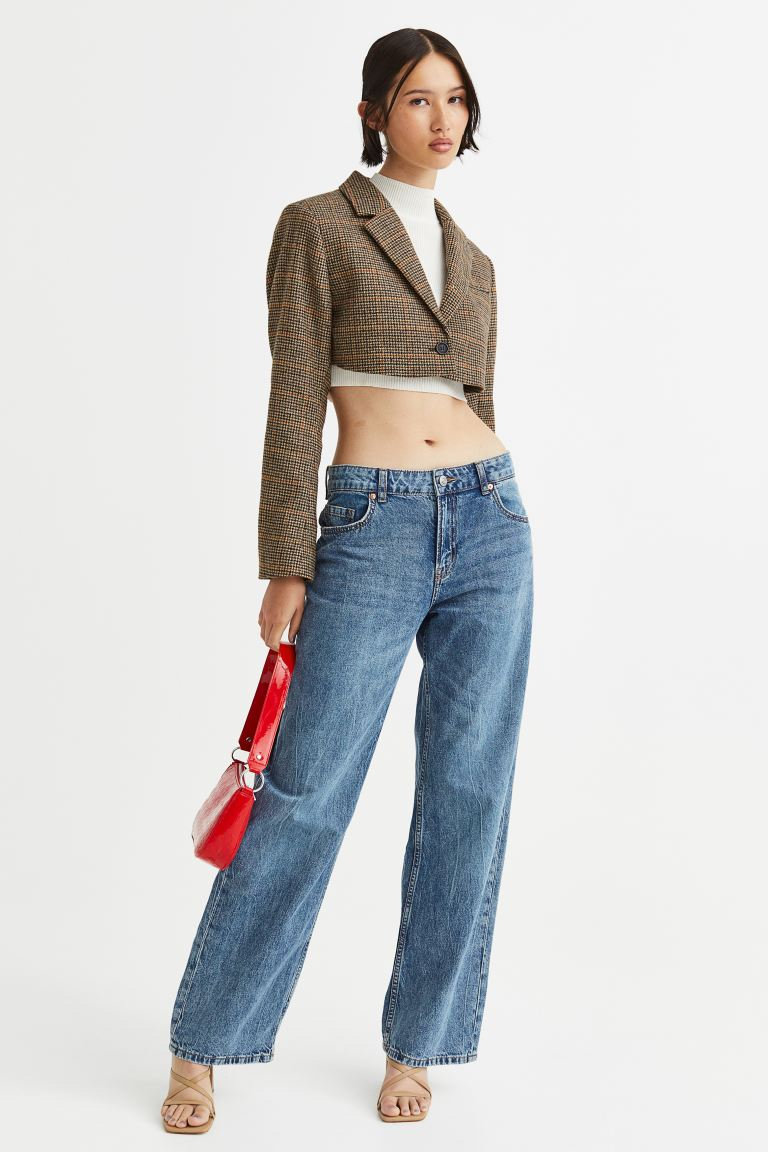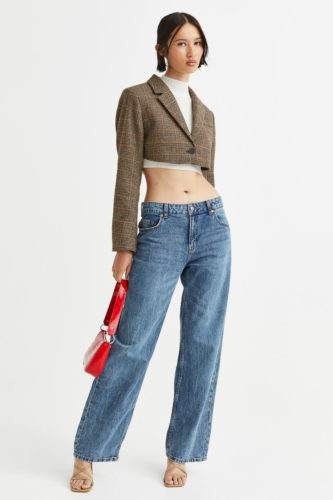 There's no doubt that oversized blazers will always be a wardrobe must-have, but this season, try a cropped style instead.
Cropped blazers are a more modern approach to the traditional blazer, and can be worn to bare your midriff or over a longer top underneath.
This polished-meets-trendy piece looks amazing with denim, mini skirts, faux leather pants, and trousers.
Cropped Shacket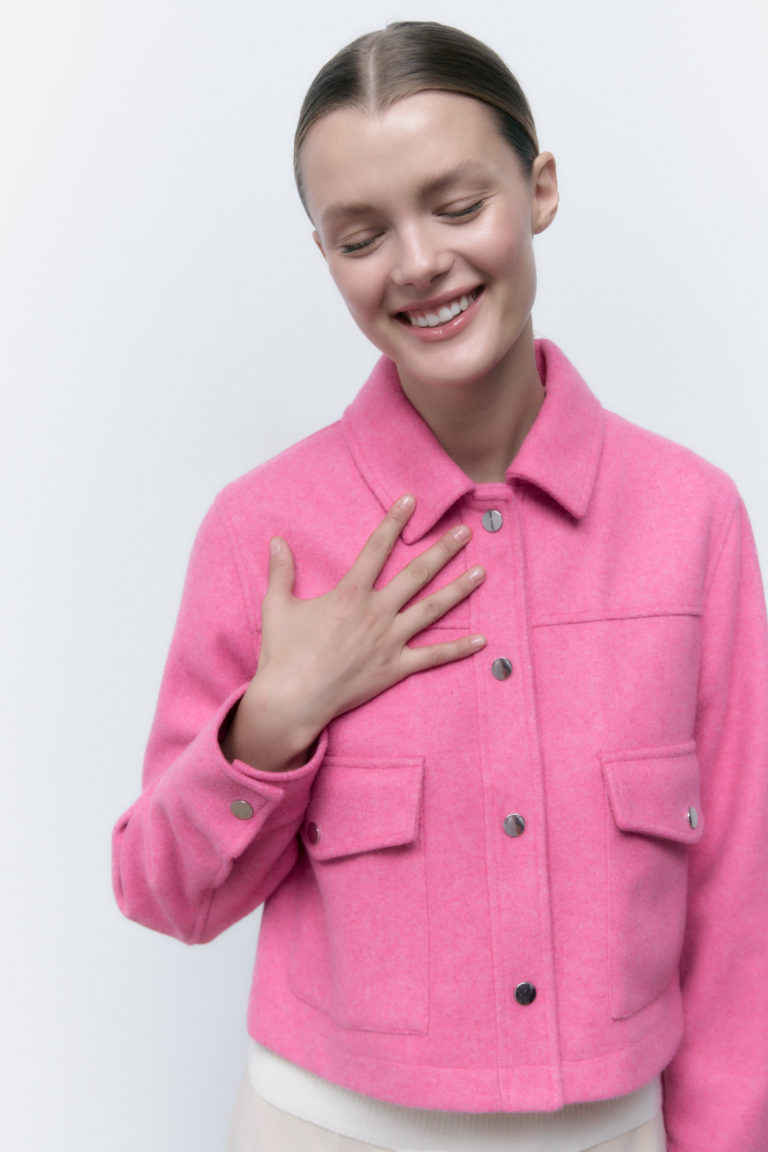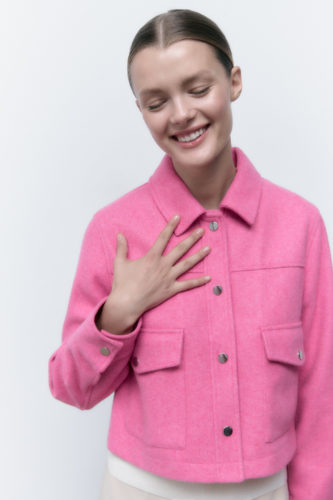 Shackets have become a fall staple (I, for one, am obsessed with them), but this season, shackets with a cropped length are taking center stage. Now, it depends on what your definition of "cropped" is; I would call this waist-length (as opposed to the cropped blazer above), but you get the gist.
As with blazers, oversized fits will always look stylish, but a cropped or short length feels fresh for 2022 and happens to pair especially well with jeans.
Try a playful hue like Barbiecore pink, or go for a classic fall neutral or plaid print.
Quilted & Padded Jackets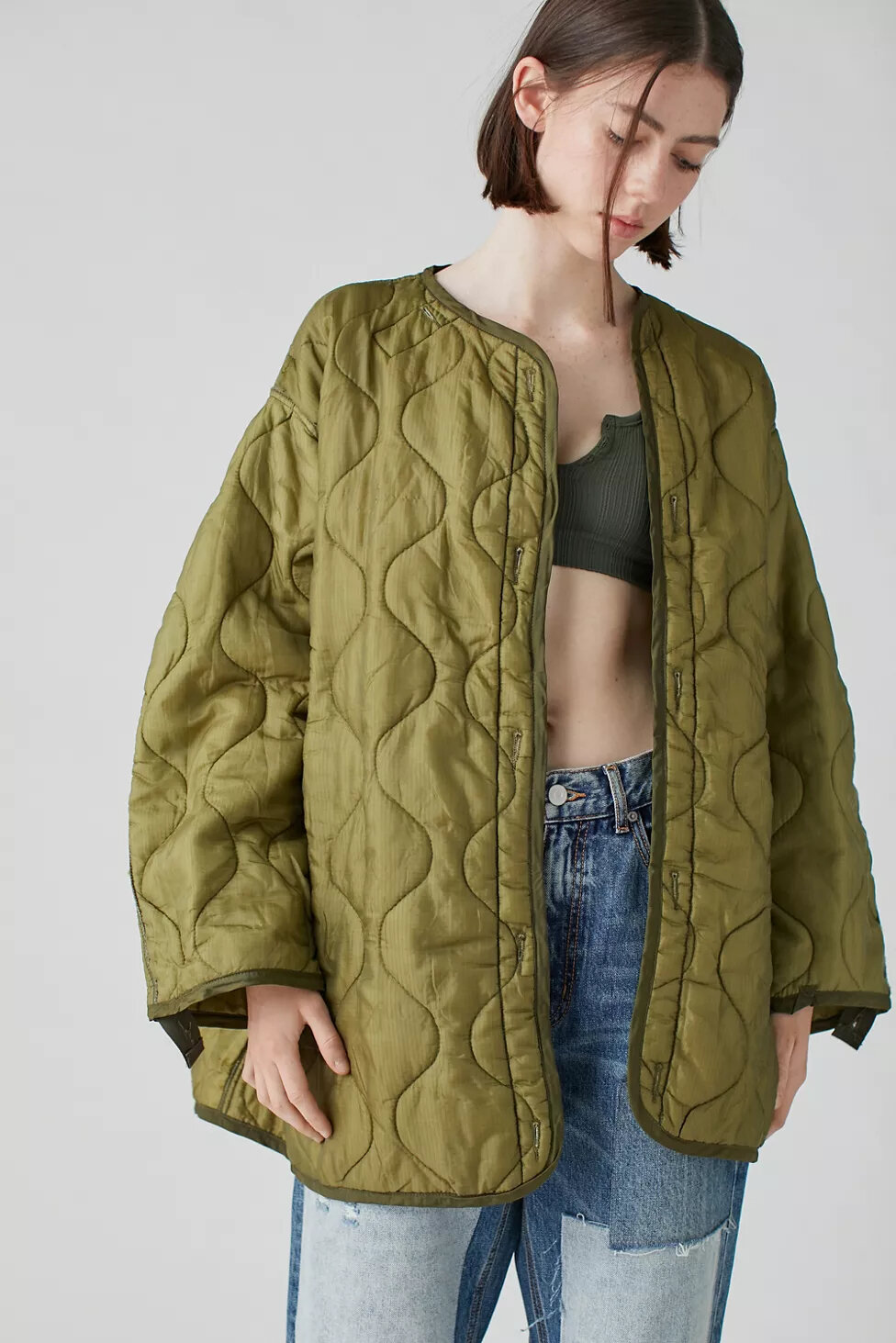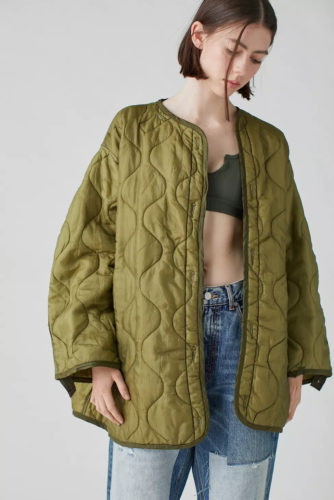 Going along with this fall's preppy aesthetic, quilted liner jackets and padded jackets are on-trend. These classic pieces have an East Coast fall vibe that the Coastal Grandmother would surely approve of.
Plus, these jackets are ideal for autumn weather, when you need a lightweight layer to help you beat the morning chill.
Puffer Vest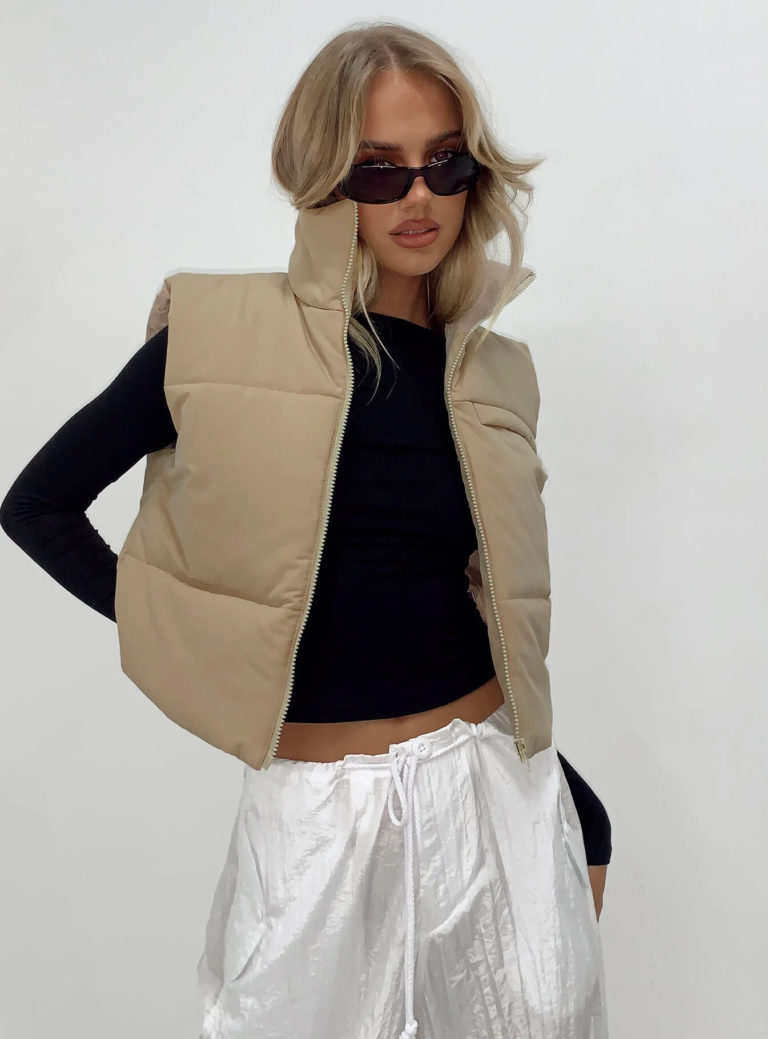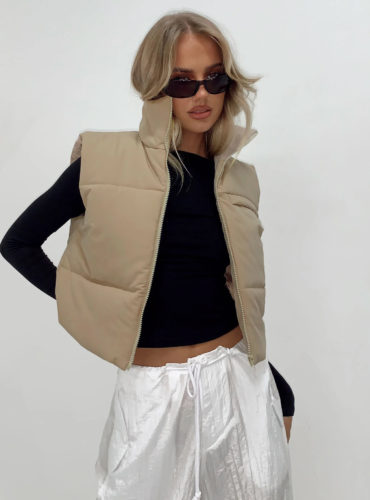 Yes, puffer vests are still going strong this season, and for good reason! You just can't beat the functionality of a puffer vest, particularly when the fall weather gets chillier.
Not only will a puffer vest keep you warm, but you can wear them with just about anything in your wardrobe. From leggings and sweatshirts to denim and dressier looks, a puffer vest is a definite must-have with proven staying power.
Shoes & Boots
We can't talk fall fashion without talking fall footwear! With unexpected shoe styles like clogs and ballet flats coming back in style, you don't want to miss out on this season's most noteworthy shoe trends.
Clogs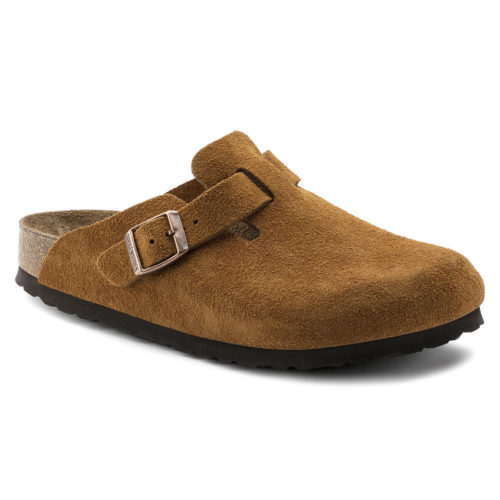 If you told me a year ago that clogs were going to become a major shoe trend, I probably would have laughed it off. Now though, I'm struggling to find a pair in my size! I'm all for fashion trends that are comfortable, practical, and cozy, and the Birkenstock Boston clogs check all of those boxes.
And while the Birkenstock Boston clogs may be the trendiest, most note-worthy pair of the season, all kinds of clogs are in style right now, from shearling-lined clogs to wooden heel clogs and everything in between. You really can't go wrong with these easy breezy shoes.
Knee-High Western Boots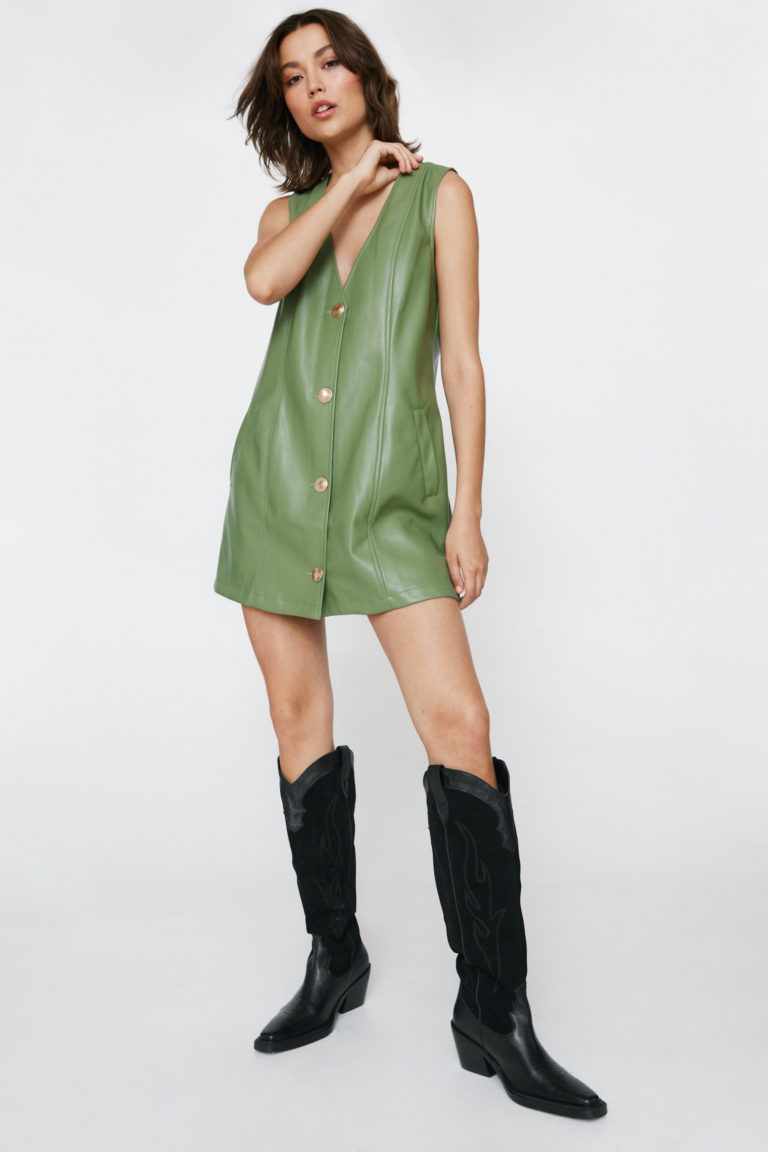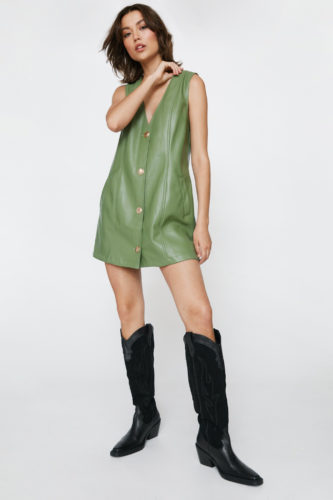 Last year, western-style ankle booties were big, but this year, opt for the knee-high version. These cowboy-inspired boots will add a chic, western flair to your outfits; try tucking your jeans into them for an extra fashion-forward look.
You can opt for either simple western styles or ones that feature embellishment, mixed materials, or other eye-catching details depending on your preference.
Chunky Loafers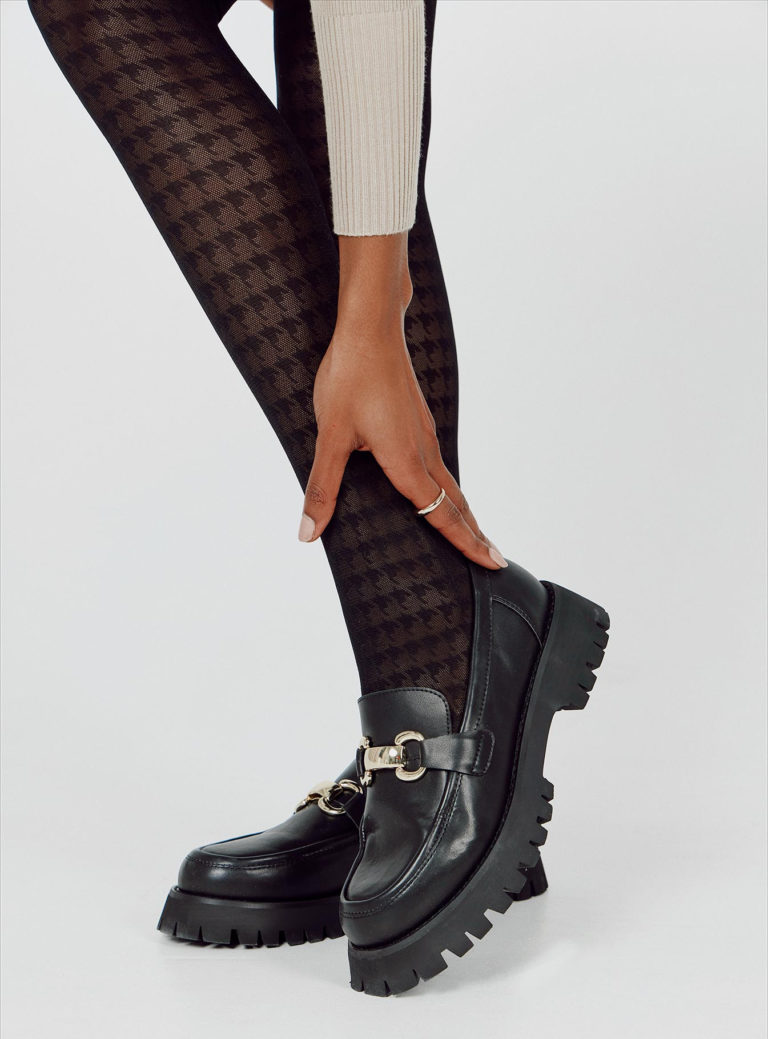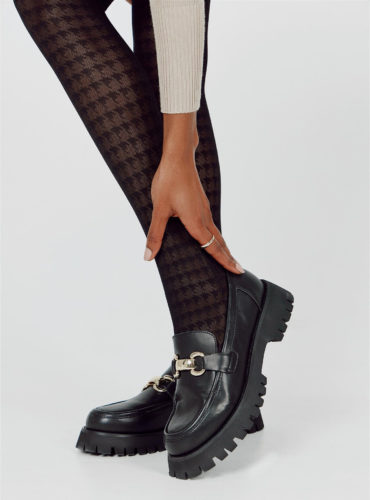 If you're planning on getting in on the fall's prep school fashion trend, you'll need a chunky pair of loafers to pull your preppy looks together.
Look for pairs with chunky, treaded soles, which give classic loafers an updated, modern feel. Additionally, details like faux patent leather, platform heels, and metal snaffles add to the footwear's style appeal.
I love the way these shoes look when styled with patterned tights or high socks.
Platform Heels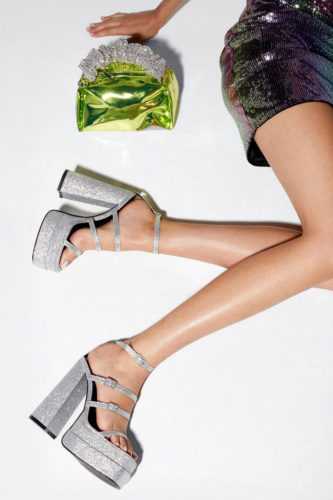 For dressy occasions this fall, go for a bold pair of platform heels. Versace's Medusa Aevitas platform pumps took the fashion world by storm, and the sky-high platforms trend is still going strong (plus it works well with Barbiecore).
Pick a pair in a color of the season, like metallic silver or bright pink, which add to the girly vibe of these statement-making shoes.
Ballet Flats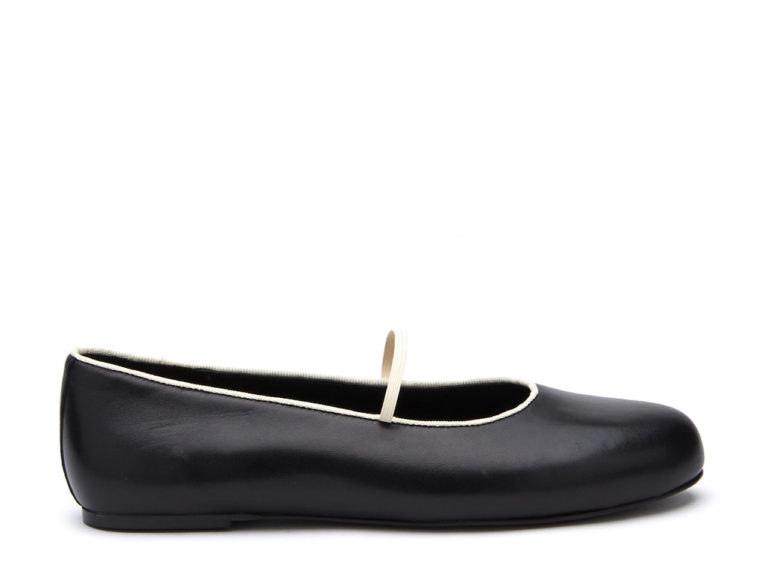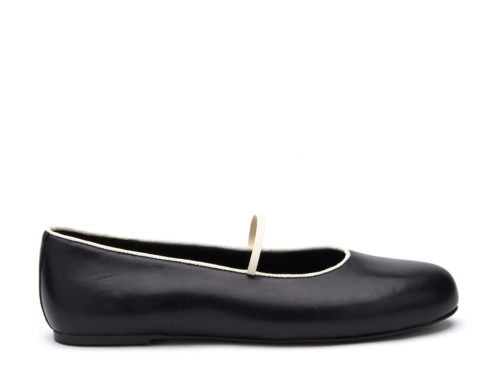 It's true: ballet flats are officially back! Spotted in recent collections by Miu Miu, Chanel, and more, the classic shoe is dancing its way back into the spotlight.
The key to nailing the ballerina flat trend in 2022 is how you style them: either keep them dainty by wearing them with feminine dresses and skirts, or give them a more rugged feel by wearing them with baggy jeans for a cool contrast.
Nails
Of course, your fall outfit is not complete without a cute fall mani! If you're looking for manicure inspiration, these are the top fall nail trends to try out this season.
Minimalist Nails
Minimalist nails are in! Likely a result of the Clean Girl aesthetic which dominated the summer, intricate nail designs have taken a backseat to simple, minimalist nails in neutral shades.
The good news about this nail trend? It's much easier to achieve at home by yourself rather than go to the nail salon! If you're able to trim and shape your nails, along with adding a wash of light color on top, you're going to *nail* this manicure.
"Glazed Donut" Nails
Hailey Bieber recently started the wildly popular trend that is "glazed donut" nails, and I am so here for it.
To achieve Hailey's signature nail look, start with a light base color like baby pink or nude, and top it off with chrome dust for a "glazed" effect.
And while the original trend involves a neutral base color, you can make this trend your own by using any other color you like (Hailey also showed off a fun neon version of the manicure). Consider trying a rust or chocolatey brown base for a fall feel.
Hairstyles
Your hairstyle is just as much a part of your look as clothes and shoes are. Check out these fall hairstyle trends that will have you looking stylish from head to toe.
For more on fall beauty, see our guide to 15+ Fall Makeup Looks to Try This Year.
Sleek Side-Part
Go for a vintage glam look with a sleek side part like Laura Harrier, as opposed to a middle part. Keep the top of this hairstyle sleek (you can use hairspray to do so) and tucked behind your ears, with the bottom half in loose curls or waves.
This hairstyle is perfect for a night out on the town, thanks to its glamorous feel.
Messy Updo
While the Clean Girl's sleek bun is still in, this fall, we're ushering in a messier look with the undone updo. Dua Lipa is among this hairstyle's fans, which is equal parts effortless and chic.
Don't worry if hairs are out of place –– that's the point! Throw your hair up messily and sweep your bangs to the side. You can use bobby pins to hold certain pieces of hair in place, and if you need some extra volume, try using texture spray or dry shampoo at your roots before putting your hair up.
What do you think of our fall fashion trends guide?
What do you think of our fall fashion trends guide? Which trend is your favorite? Leave a comment and let us know!