This post will show you the key fall fashion trends to know for 2023.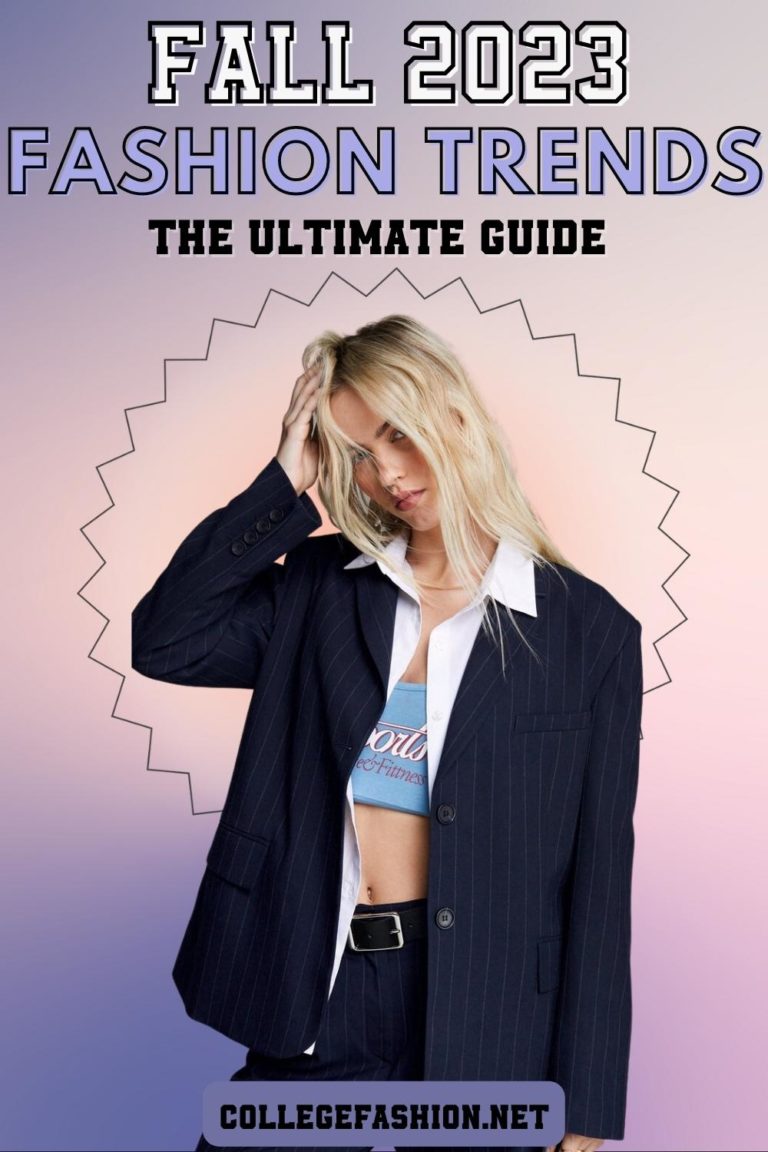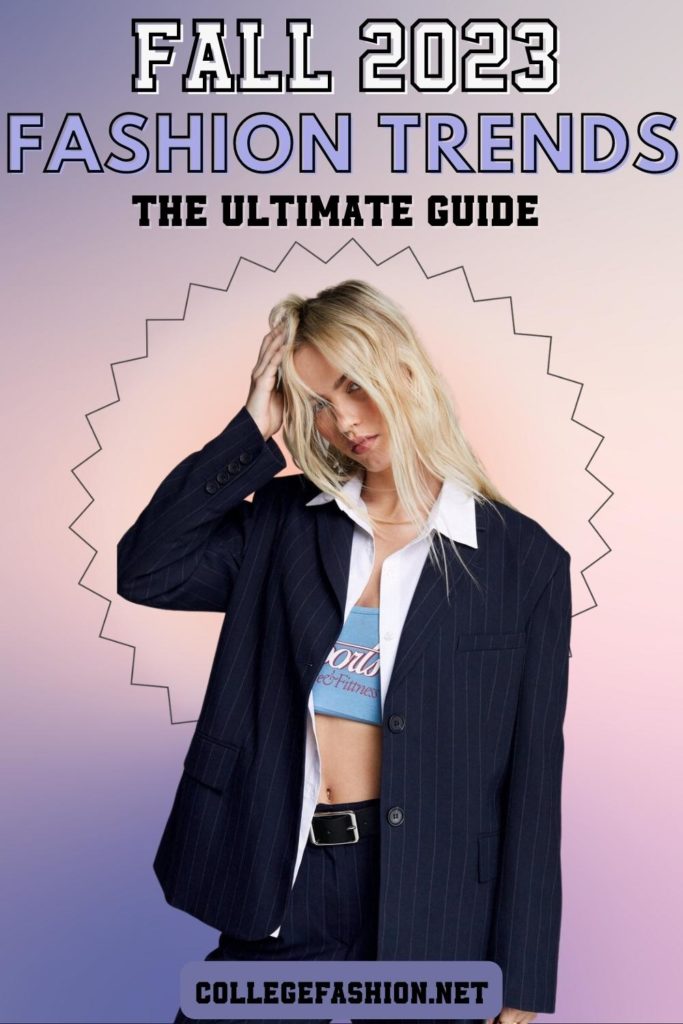 Welcome to our comprehensive guide to all the fall fashion trends you need to know about this season, filled with tons of budget-friendly options for achieving the hottest looks.
We've got you covered from head to toe with the trendiest hairstyles and nail designs, in addition to clothing and shoes that will make a major fashion statement. 
There's really no better season than the fall to update your wardrobe and try out some new looks, so read on for over 20+ of the best fall fashion trends for 2023 to start wearing right now!
Discover the Hottest Color Trends for Your Wardrobe
Wondering what colors are trending this fall? These are the season's hottest hues that you'll want to add to your wardrobe ASAP.
1. Cherry Red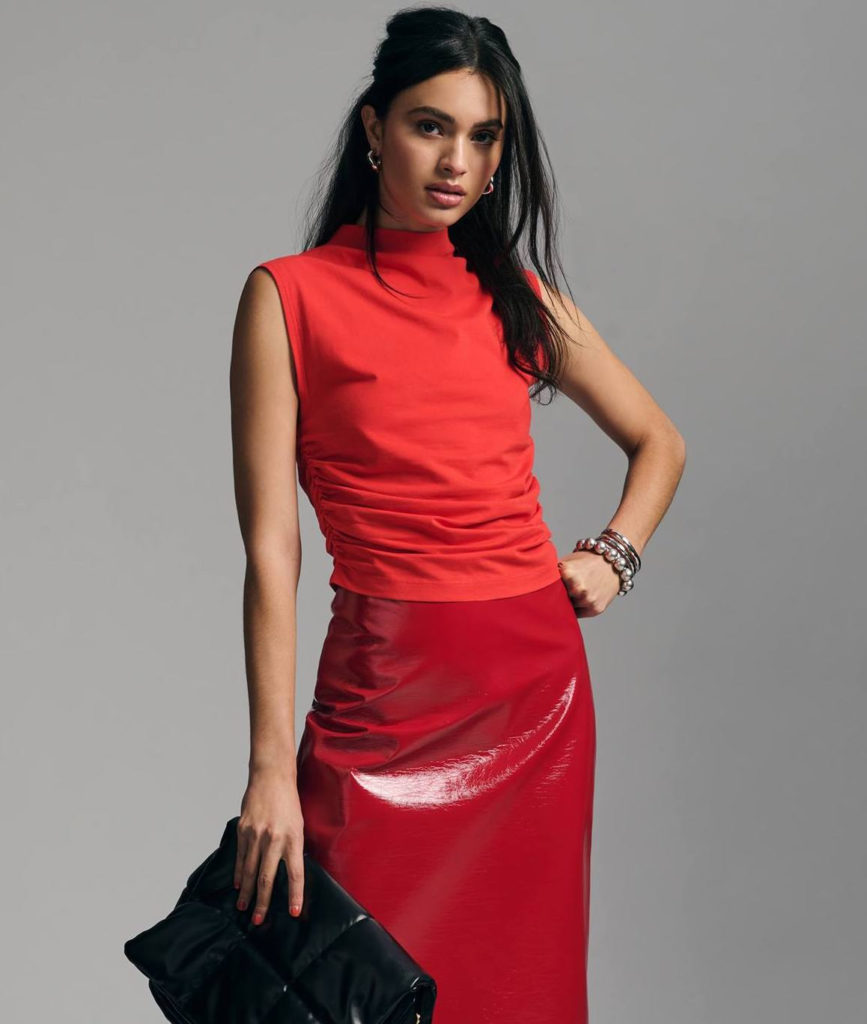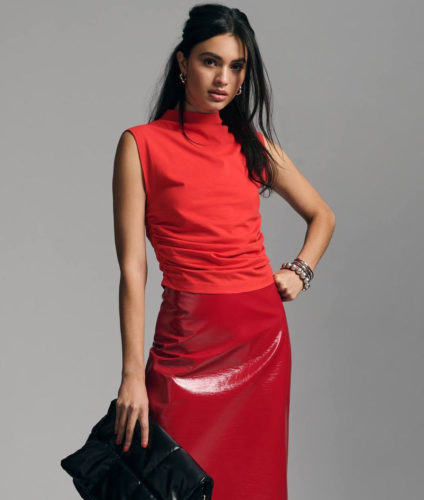 We're seeing red this fall… literally! Red is primed to be *the* color of the season, after sweeping the fall runways. Designers including Sandy Liang, Ferragamo, and Stella McCartney (among many others) featured cherry red hues throughout their Fall 2023 presentations, indicating that red is ready to take fashion's center stage.
When we think of fall fashion, we often think of neutrals and muted tones, so this unexpected color trend is a fun way to make a style statement.
(If cherry red is a bit too bright for you, try burgundy. This deeper shade of red is another stylish option for the fall).
2. Off-White/Cream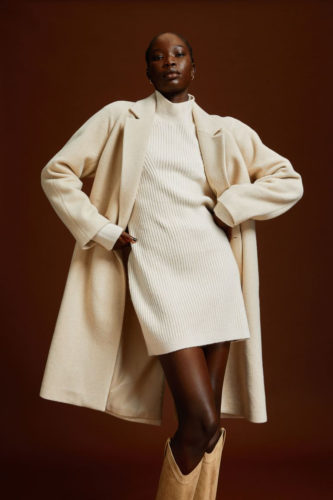 Another unexpected color that's trending this fall? Cream and shades of off-white (not to be confused with stark white). We tend to reserve light colors like these for the spring and summer, but there's something so fresh about seeing these hues in the form of heavier pieces, like coats, sweaters, and boots.
These chic shades are also perfect for achieving the Quiet Luxury aesthetic—they just look rich.
3. Navy Blue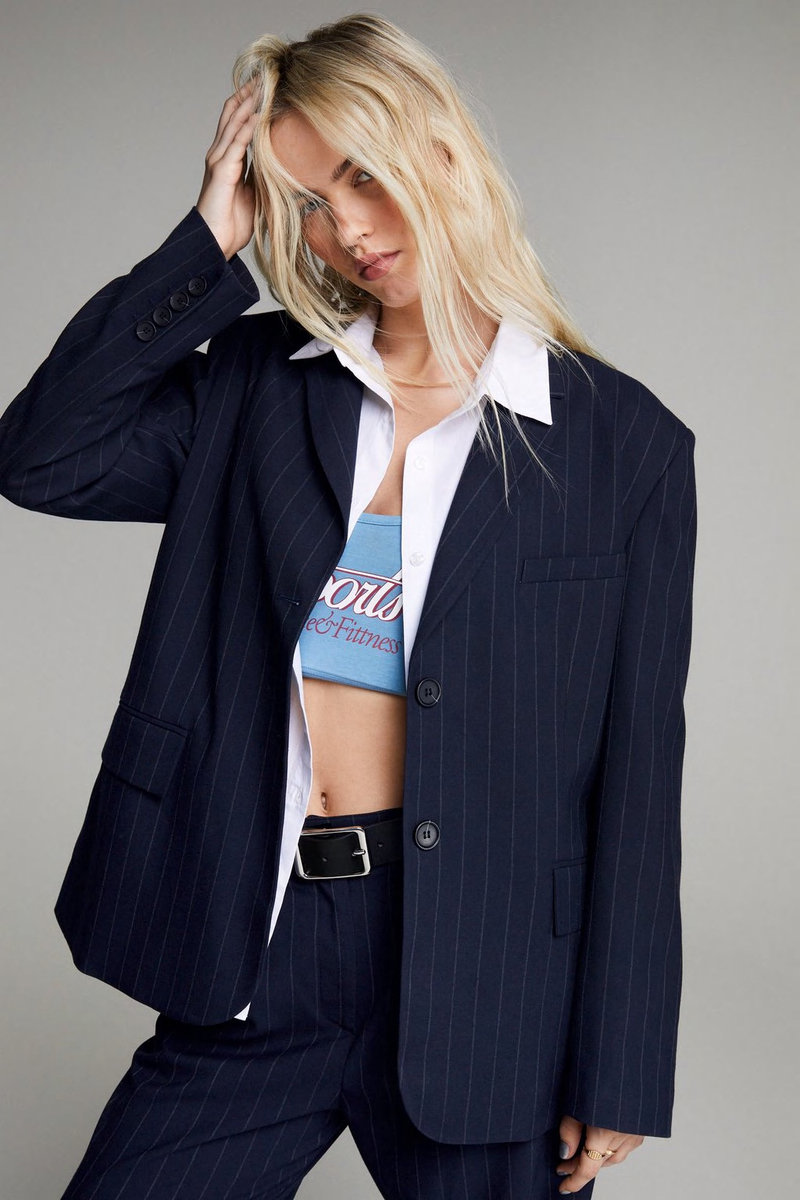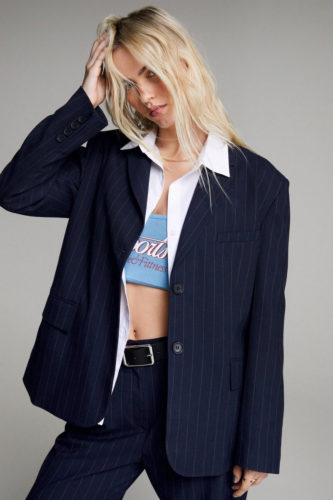 I tend to wear a ton of black, but this season, I'm prepared to switch it up with navy blue. This dark hue has a bit more dimension and gives a prep school vibe that is so fitting for the fall.
It's the perfect dark shade to ground your outfits, especially when paired with denim or khaki, or by itself for a tonal look. Also, go for tailored pieces that are navy blue with pinstripes (like blazers and skirts) for a polished feel.
4. Slate Gray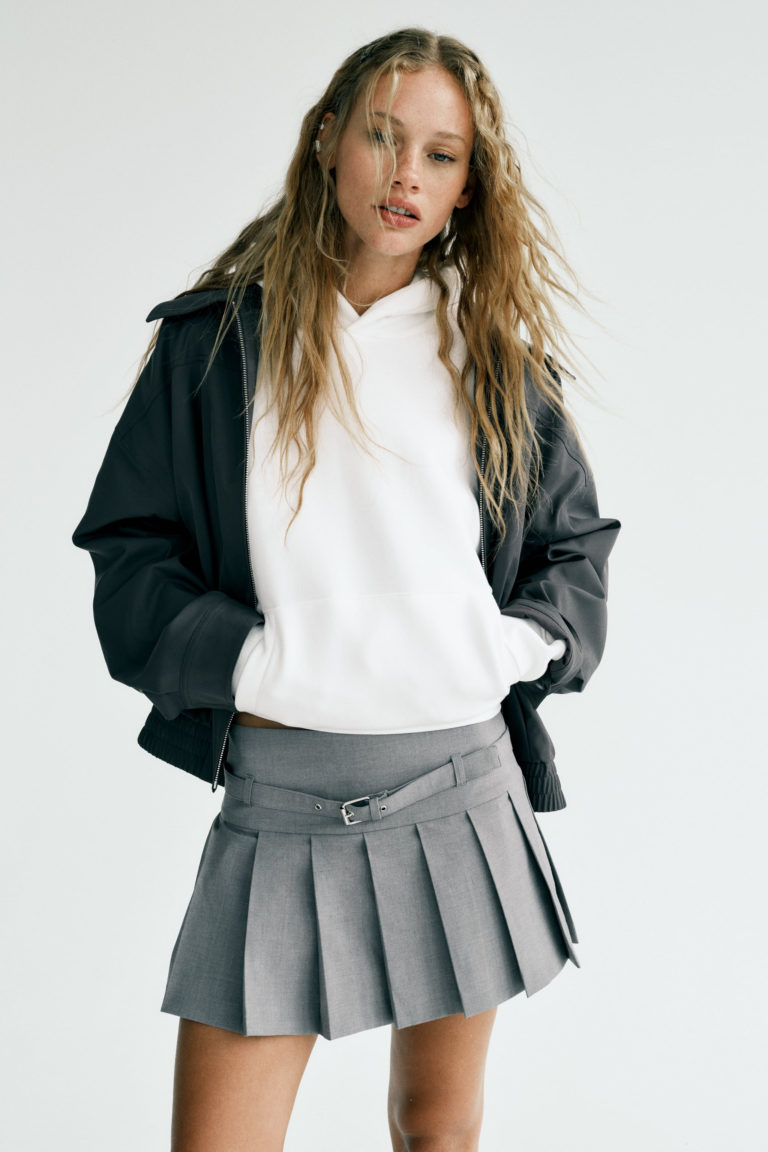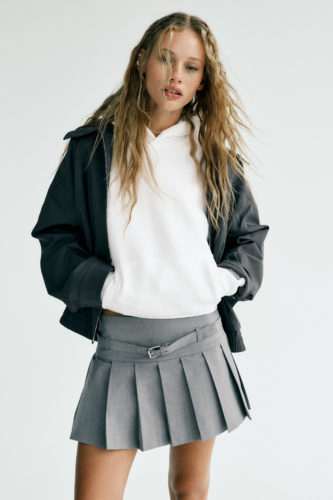 Gray? For fall? It may not be *groundbreaking,* but slate gray is a color you'll definitely want to add to your wardrobe this season, along with charcoal gray. Considering that suiting is another big trend this fall (more on that later), the two go hand-in-hand.
This deeper tone of gray is sleek and neutral and has an elevated feel that will add polish to your outfits, even if they're casual.
Must-Have Top Trends for Your Wardrobe Upgrade
Your top can make or break your ensemble, so be sure to snag one of these trendy options for your fall wardrobe.
5. Striped Button-Down Shirts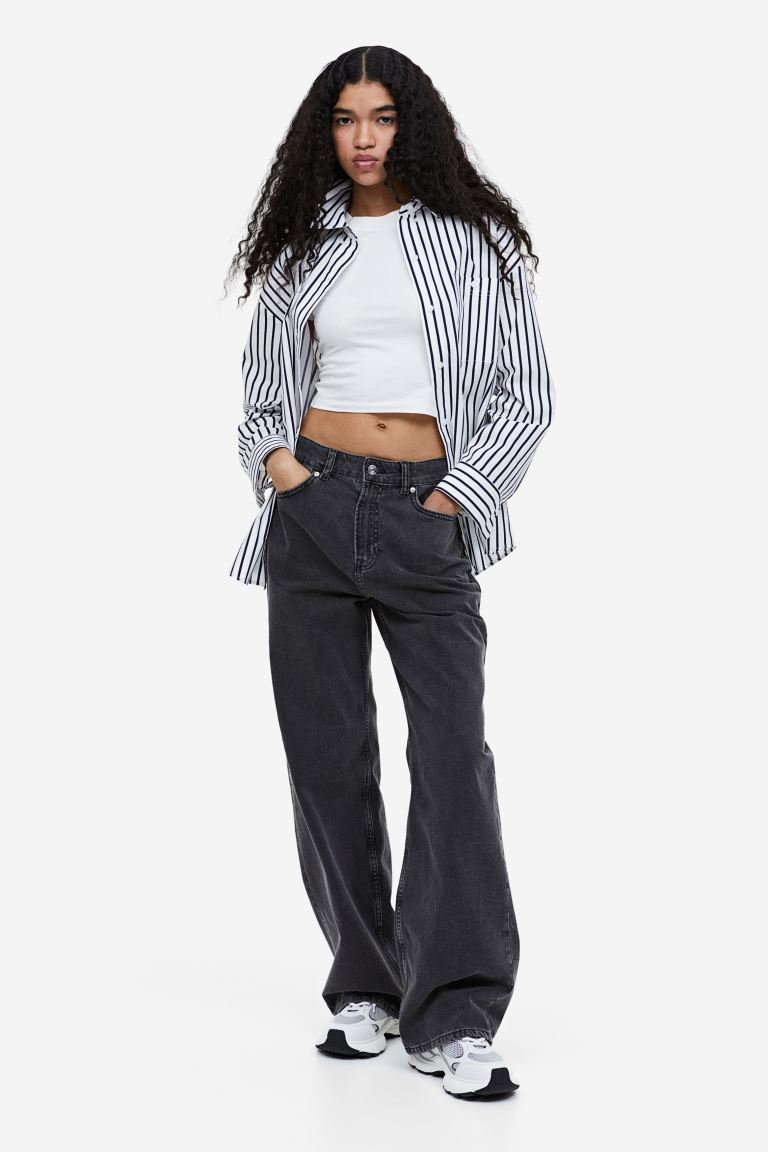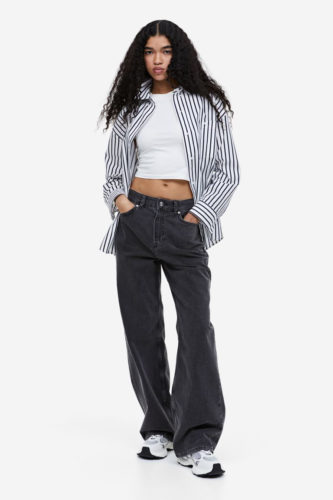 The theme of this season is wearability, and we are so here for that. As much as fashion trends are fun to experiment with, there's something to be said about timeless wardrobe staples that you can wear for years to come and won't regret investing in.
Classic, striped button-down shirts are a perfect example of this and were spotted on Gucci's Fall/Winter 2023 runway show, among others. Get in on the "trend" (that won't ever go out of style!) with a tailored button-down shirt featuring a classic striped pattern and an oversized fit—its styling possibilities are endless.
6. Vest Tops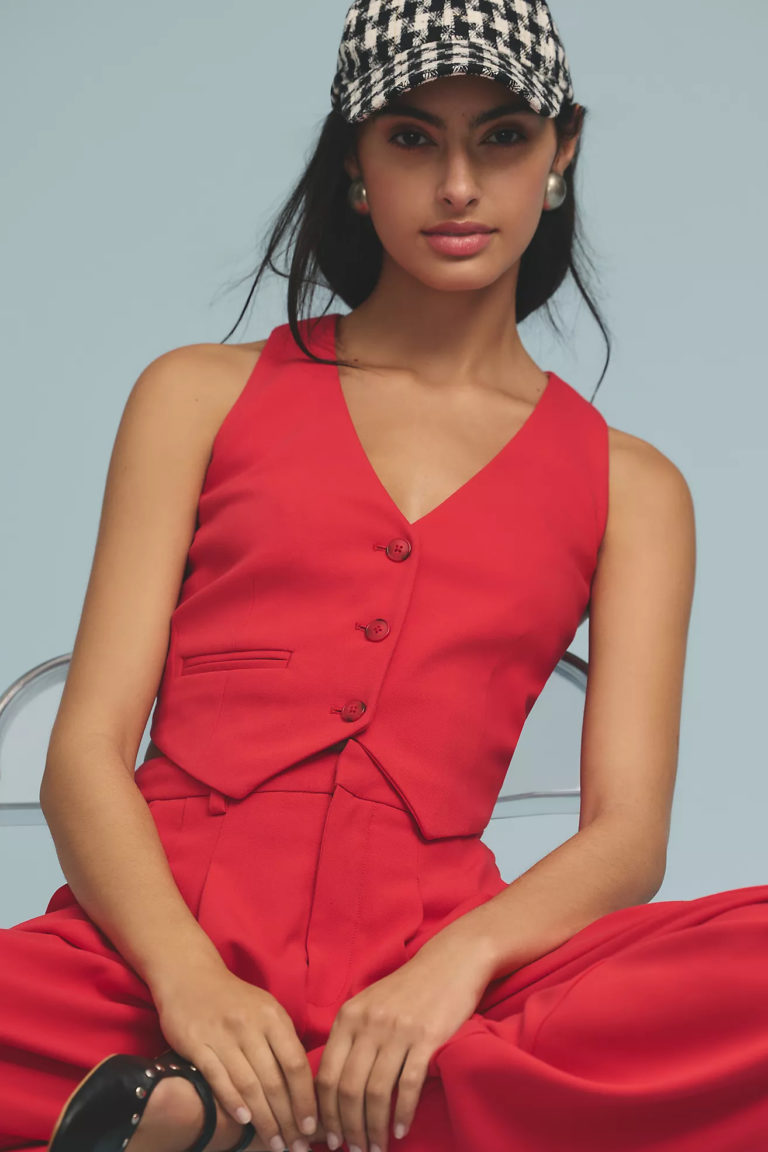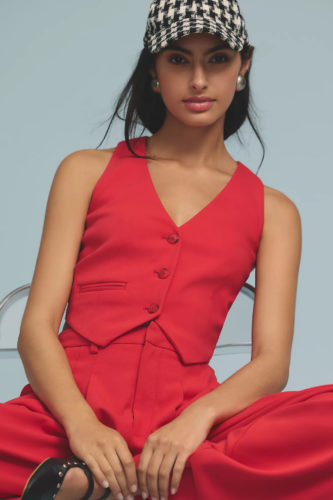 Suiting and tailored pieces are going to be huge this fall: think menswear re-imagined for women with eye-catching silhouettes utilizing classic suit fabrics and designs.
Vest tops are a key way to embrace the look that can be paired with trousers, mini skirts, and even denim for a more casual vibe.
Why not make a statement by opting for a vest top in cherry red, the color of the season, for an even more eye-catching look?
7. Strapless Tops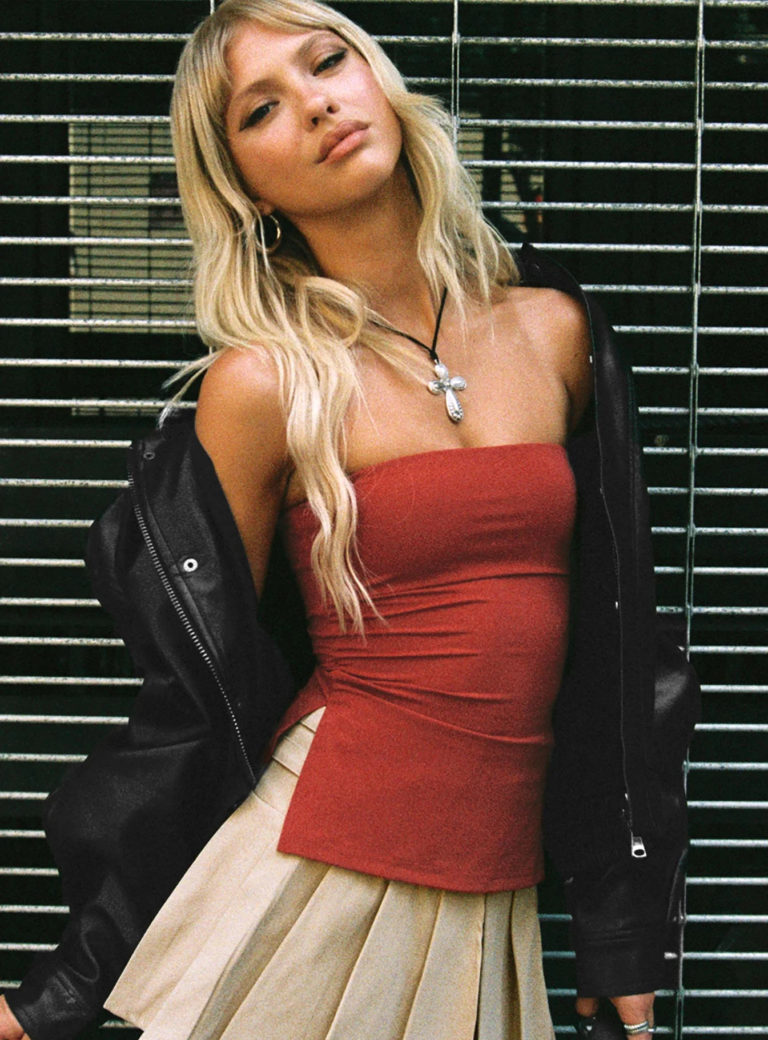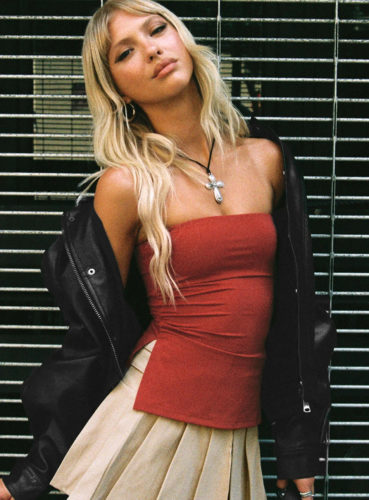 No straps, no problem. This season, ditch sleeves in favor of strapless tops that have a sharp, clean aesthetic. In addition to solid colors, look for strapless tops that are knit, denim, or suiting styles, which are on-trend ways to wear the look.
(If you're worried about being cold—we are talking fall fashion, after all—consider layering a knit bolero or faux leather jacket on top).
Unveiling the Hottest Denim Trends for Fall
One thing that never goes out of style? Denim. Here are the denim trends stealing the spotlight this fall.
8. Denim Maxi Skirts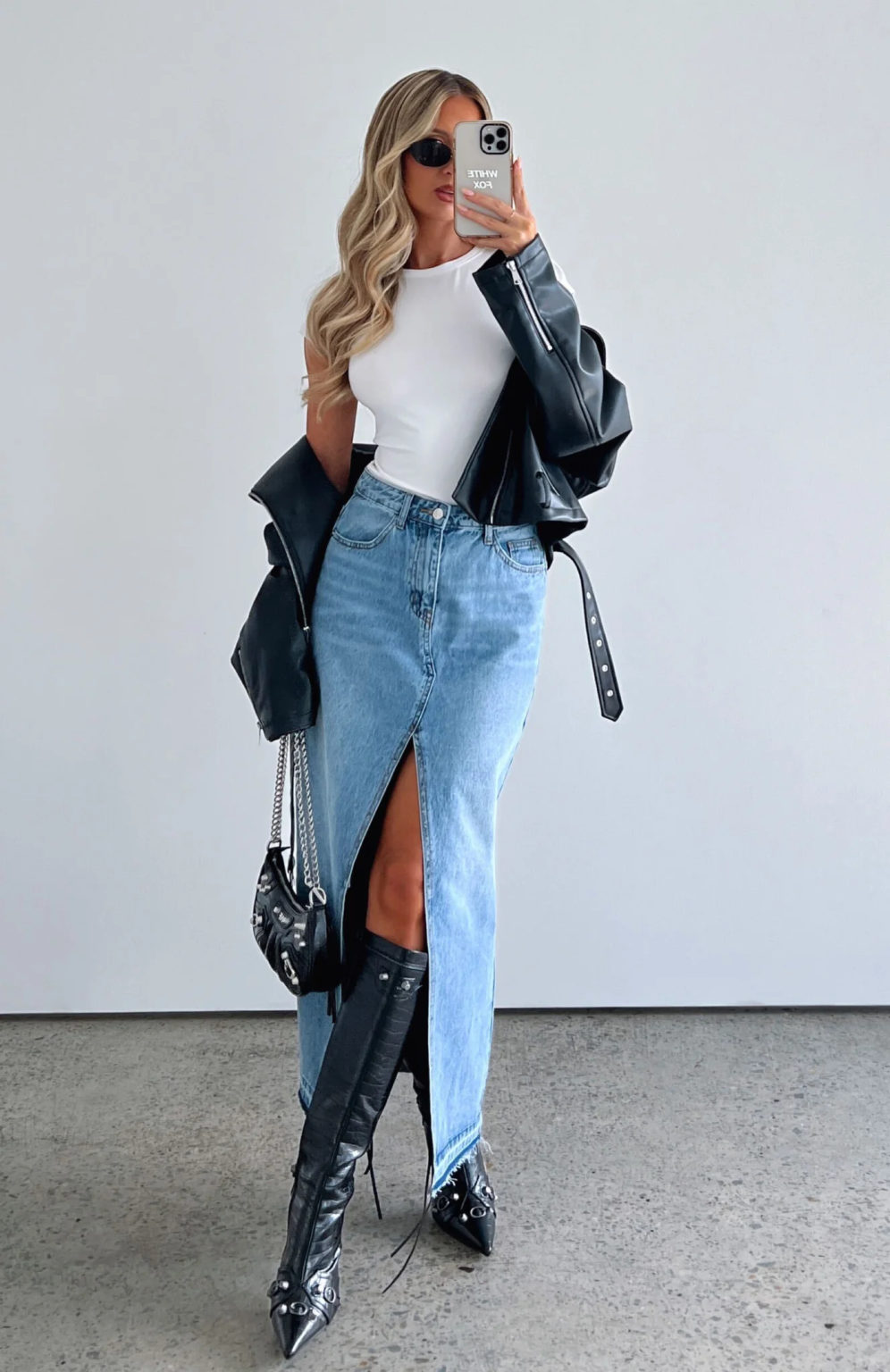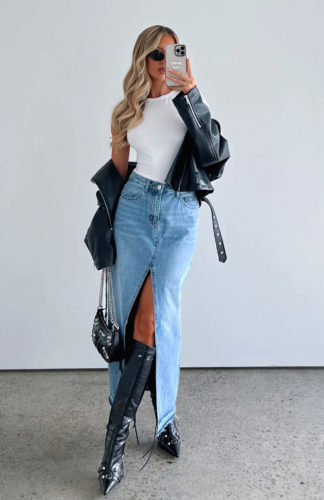 Put your jeans aside—denim maxi skirts are taking over!
Of course, jeans aren't going anywhere, but the denim maxi trend is edging them out this season as the hottest denim look.
TBH, they aren't that much different from wearing jeans, which is part of their appeal. Style them with boots, sneakers, sandals, you name it. Plus, denim maxi skirts work for both casual daytime looks and dressier night-out looks, so they are more versatile than you might think.
9. Baggy Jeans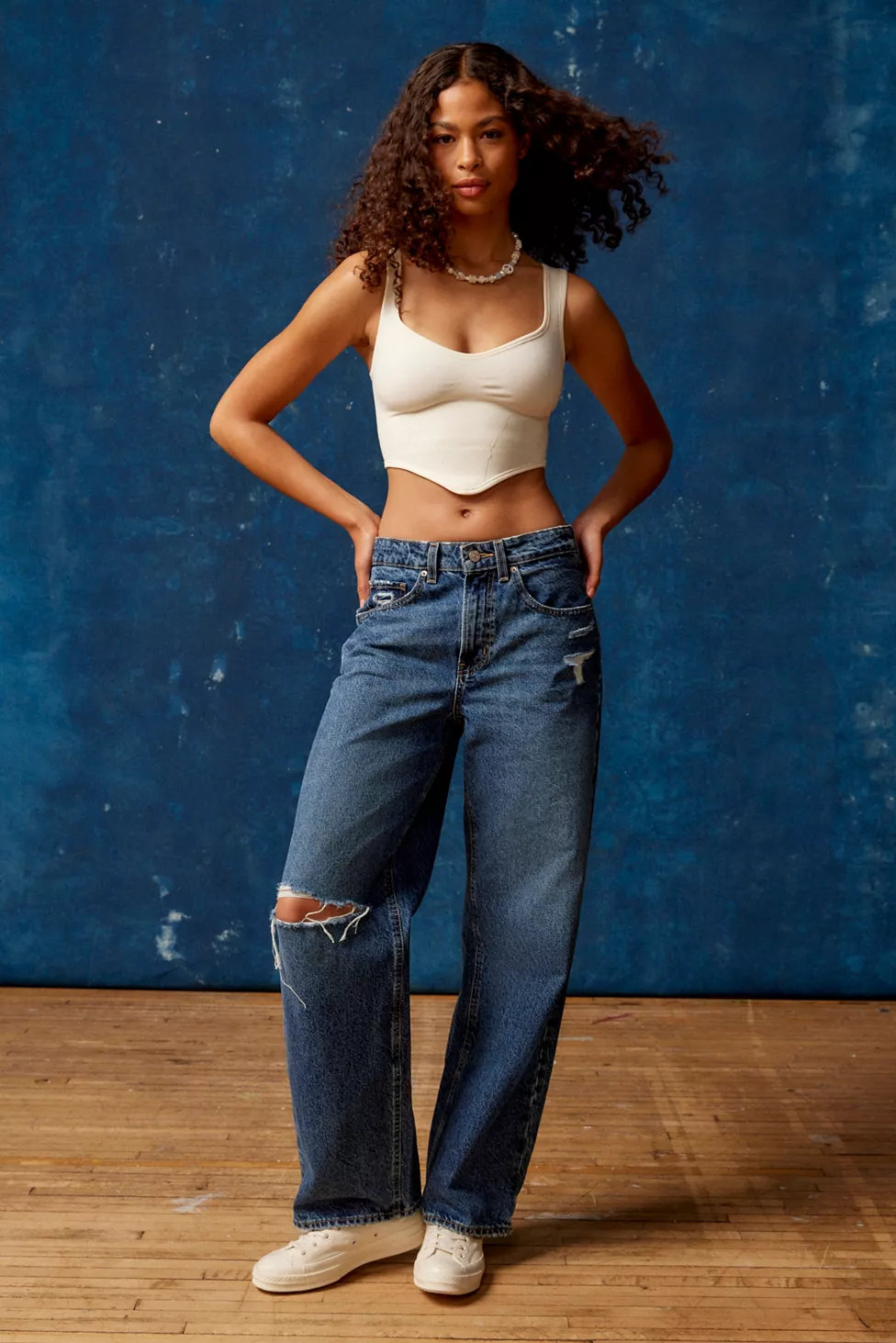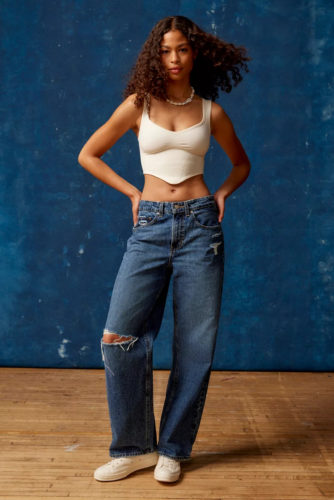 Skinny jeans are showing no signs of coming back (yet), so stick to baggy jeans this fall. Look for jeans with a loose fit and a low-rise waist when shopping for denim.
The best part about baggy jeans? They're super comfortable! They practically feel like sweatpants, making this denim style a winner in my book.
Stylish Pants and Skirt Trends to Elevate Your Fall Outfits
Of course, jeans aren't the only bottoms to wear with your fall 'fits; try these pants and skirt options, too.
10. Cargo Pants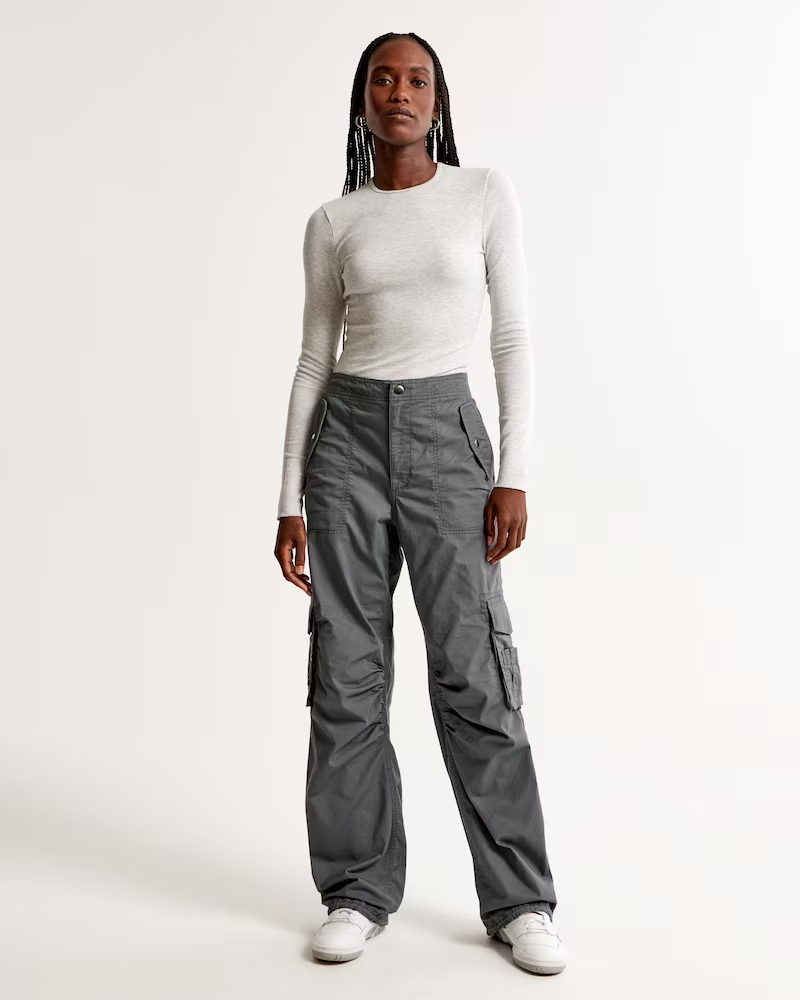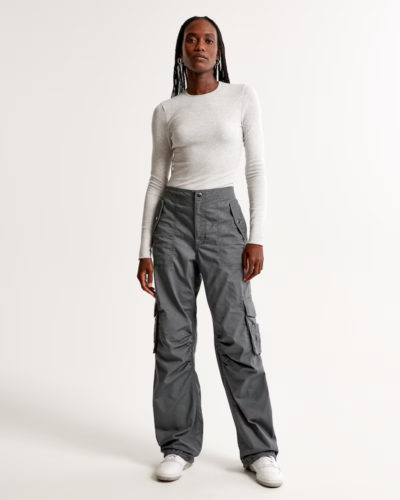 Cargo pants are still going strong, and tbh, what's not to love about these laid-back, functional bottoms?
Their utilitarian-style design makes them practical (you can actually stash small items in the pockets, making these pants perfect for pairing with your micro/mini handbags), and their roomy fit keeps them comfy.
Plus, you can dress them up or down: wear them with sneakers for a casual daytime look, or style them with heels and a crop top for a night out.
11. Pleated Mini Skirt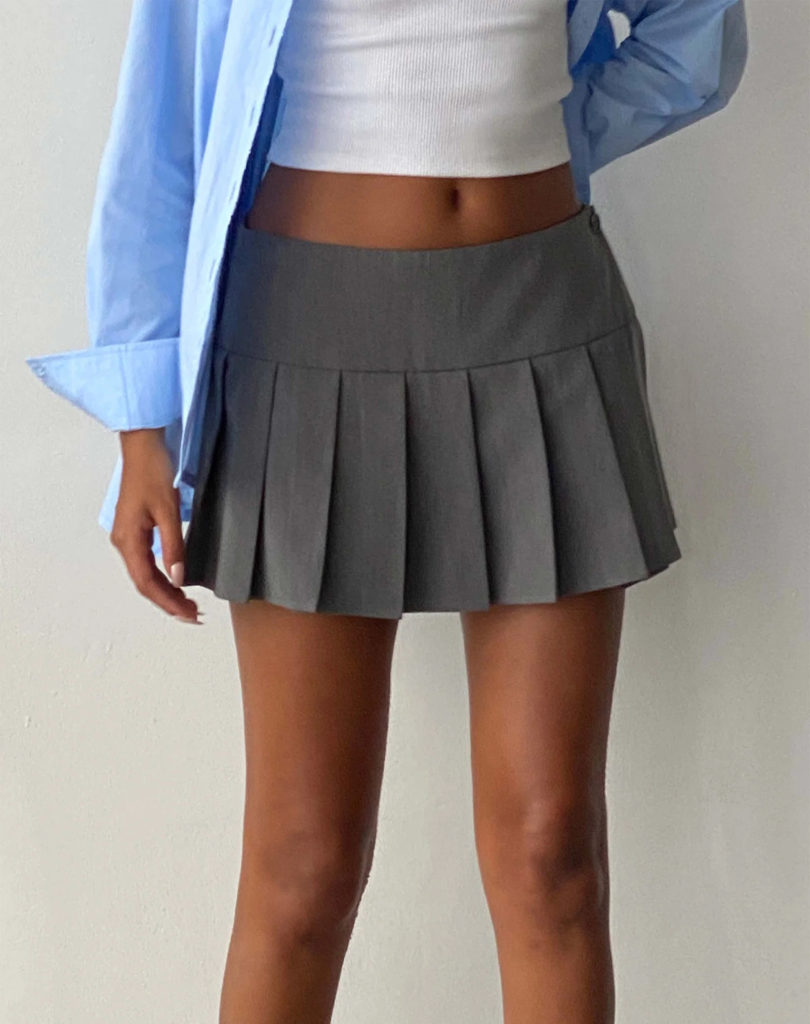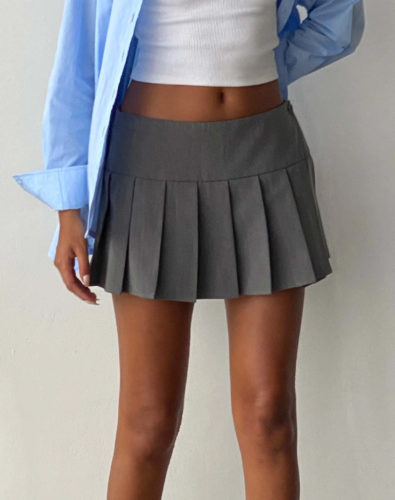 A pleated mini skirt is a total must this season. While last season, khaki prep-school styles reigned supreme, this fall, try suit-inspired pleated skirts in shades of gray and navy, plus plaid. Pinstripes are also a print to keep an eye out for, which are reminiscent of classic suits.
Also consider pleated midi-length skirts, which are gaining popularity (Bella Hadid is a fan).
12. Parachute/Baggy Pants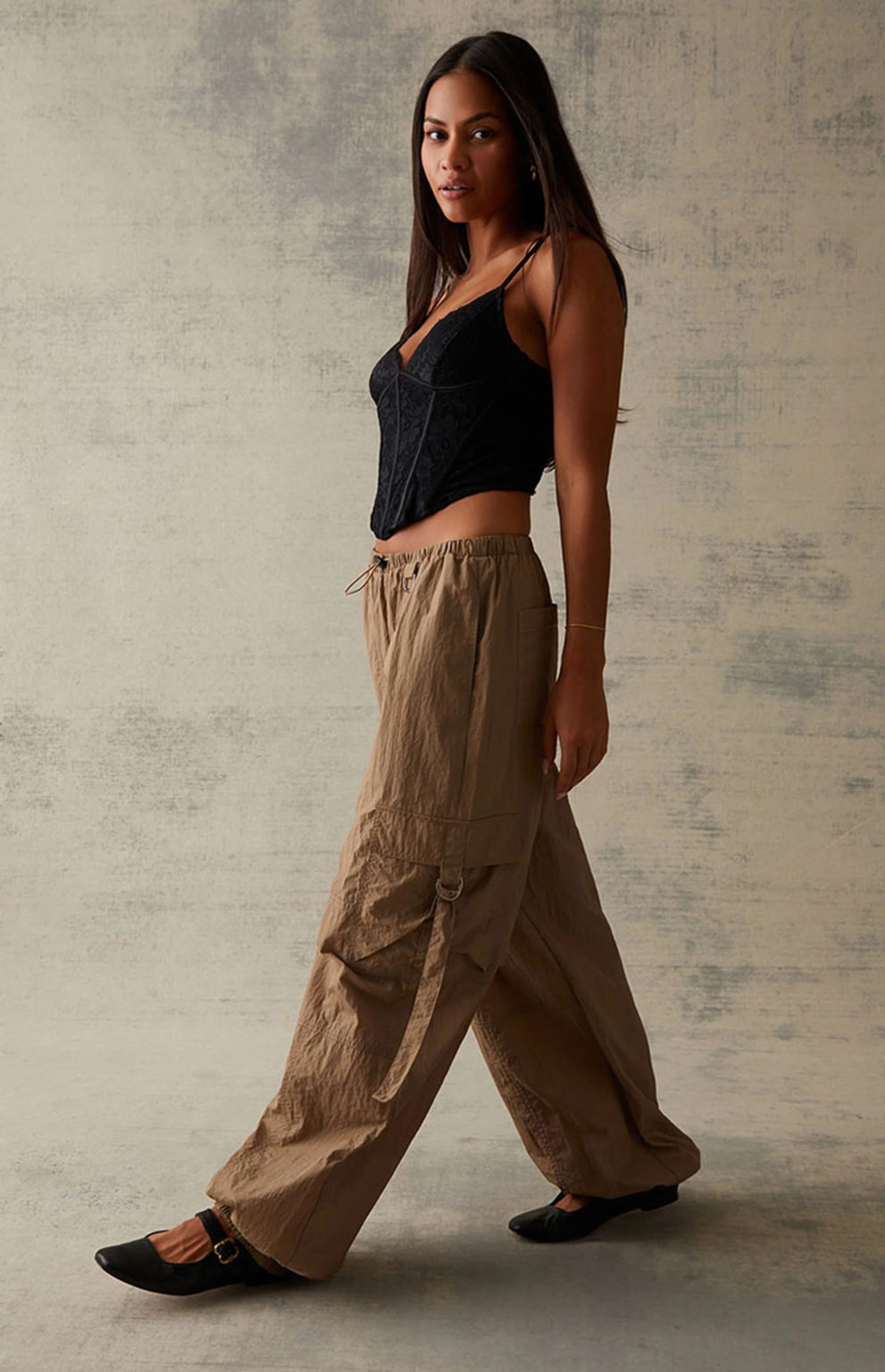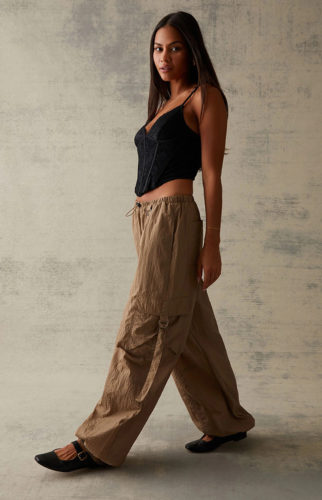 The '80s and '90s are back with this season's parachute pants trend. Parachute pants have a super baggy fit and low-rise waist, and are made from a sporty nylon material –– this pair, in particular, also features a drawcord waist detail for a cool touch that makes them easy to pull on.
Style them with your sneakers and a fitted top, or go for a fully oversized look by wearing them with a loose graphic print t-shirt.
13. Utility Mini Skirt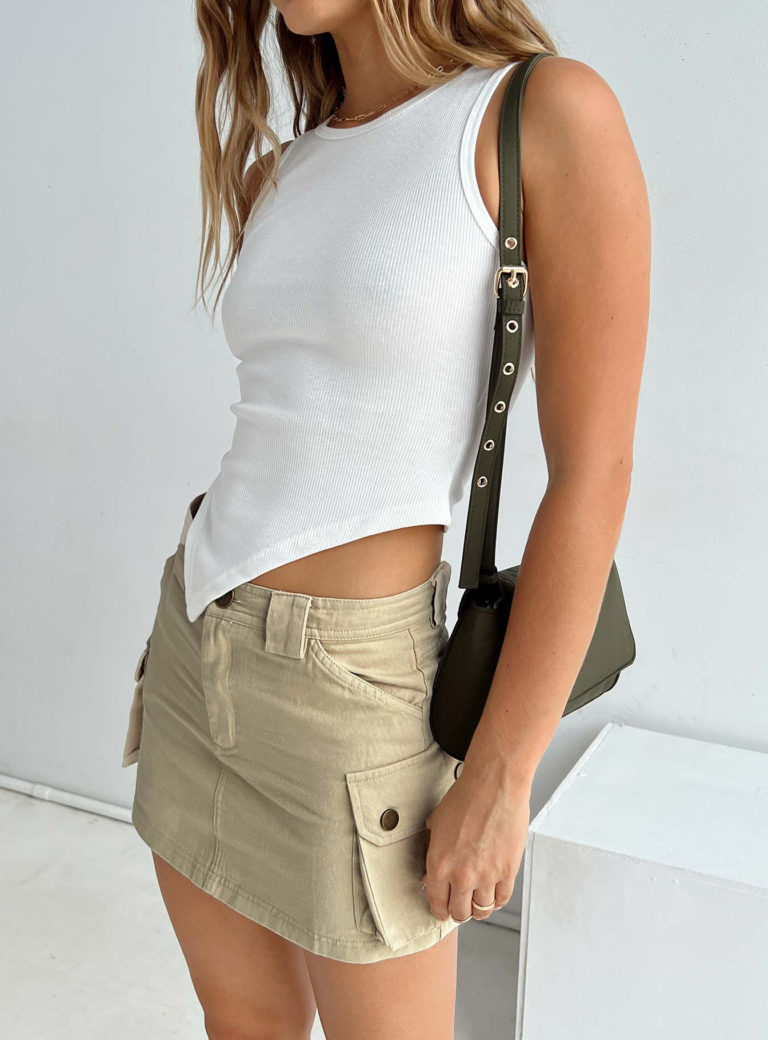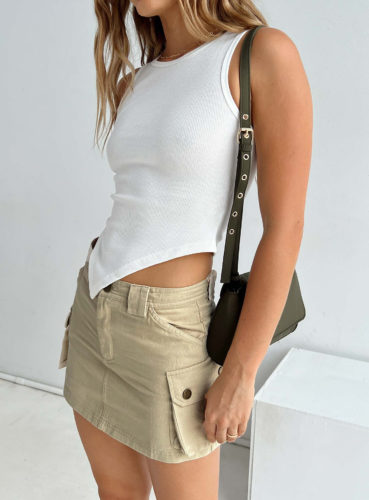 Another mini skirt style you'll want to snag this season? A utility mini skirt, which could also be classified as a cargo mini skirt.
This Y2K-inspired item is the answer to your cute, casual outfit needs this fall that you can easily wear with sneakers, clogs, and boots.
14. Long Faux Leather Skirt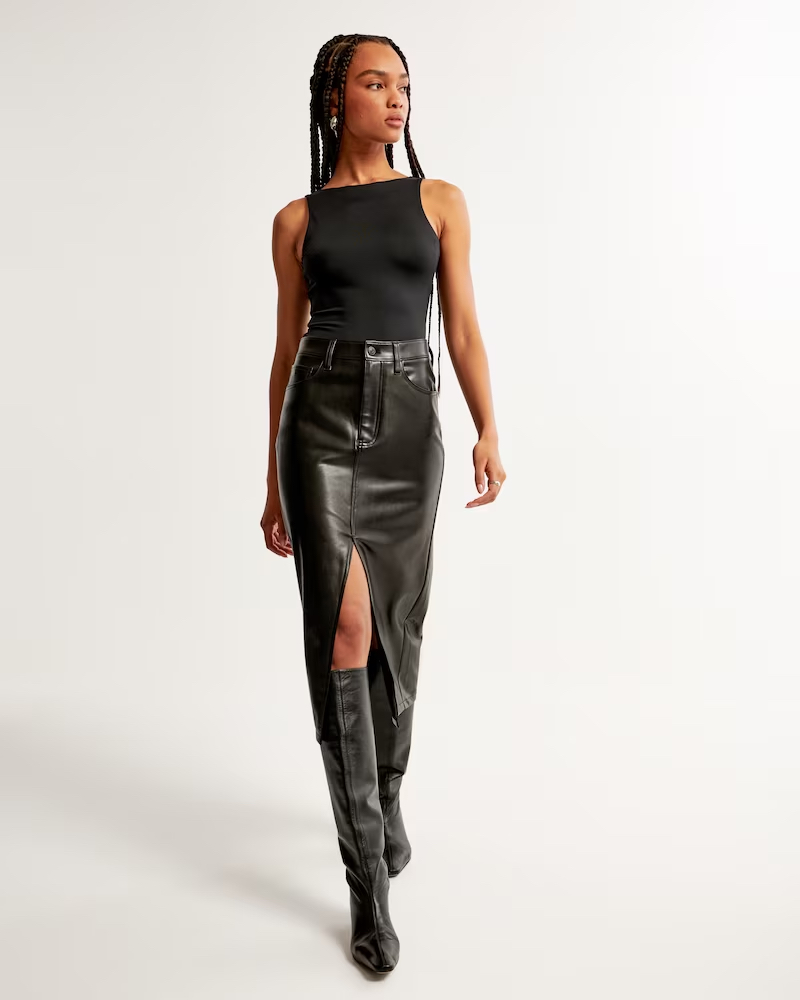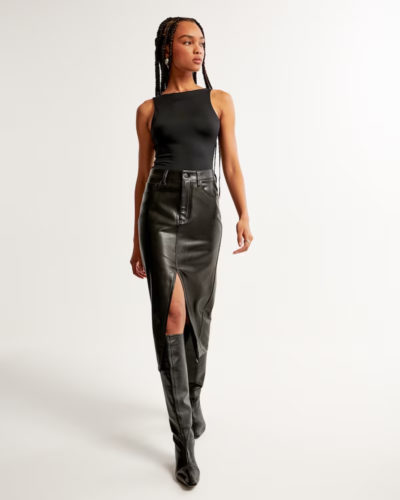 Leather looks are huge this season, especially when done in unexpected ways, similar to the denim trends—think tops, skirts, jackets, etc. in faux or vegan leather materials.
Set to be most popular of all are faux leather midi skirts and maxi skirts, which are this season's answer to past seasons' faux leather pants. The edgy, eye-catching material is ideal for nighttime wear, whether you'll be out to dinner or a party, and they look particularly fashion-forward when paired with knee-high boots.
Be Best Dressed This Fall In The Cutest Dresses of the Season
Step up your style with the season's best dresses that are sure to turn heads all fall long.
15. Frill Rosette Mini Dress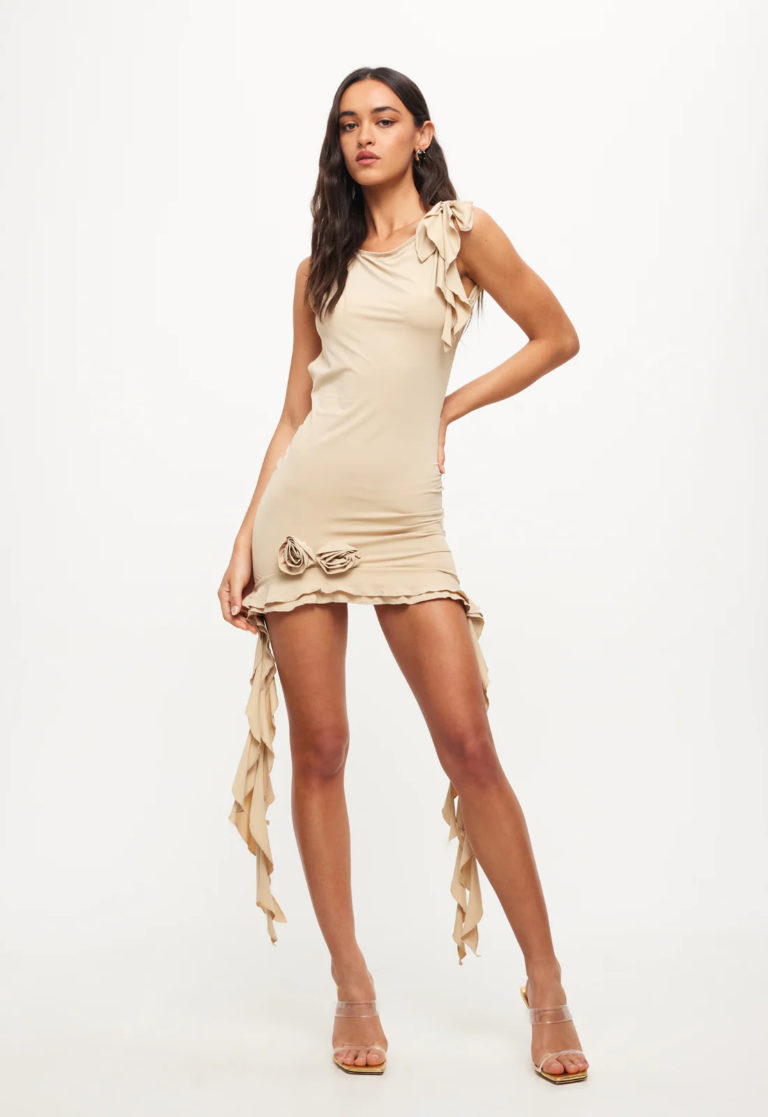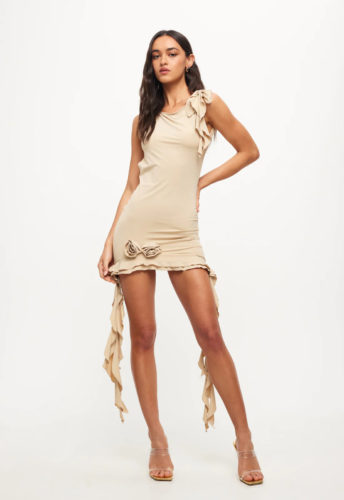 Rosettes have been trending for the last few months and will continue to be a top trend this fall, now being paired with frill detailing.
Embrace your romantic, feminine side with a frilly dress featuring rosette details—this champagne-colored mini dress is that much more stylish thanks to its creamy, on-trend hue.
Also, consider midi dresses with frill detailing that flows loosely and with double front slits, like this option.
16. Denim Maxi Dress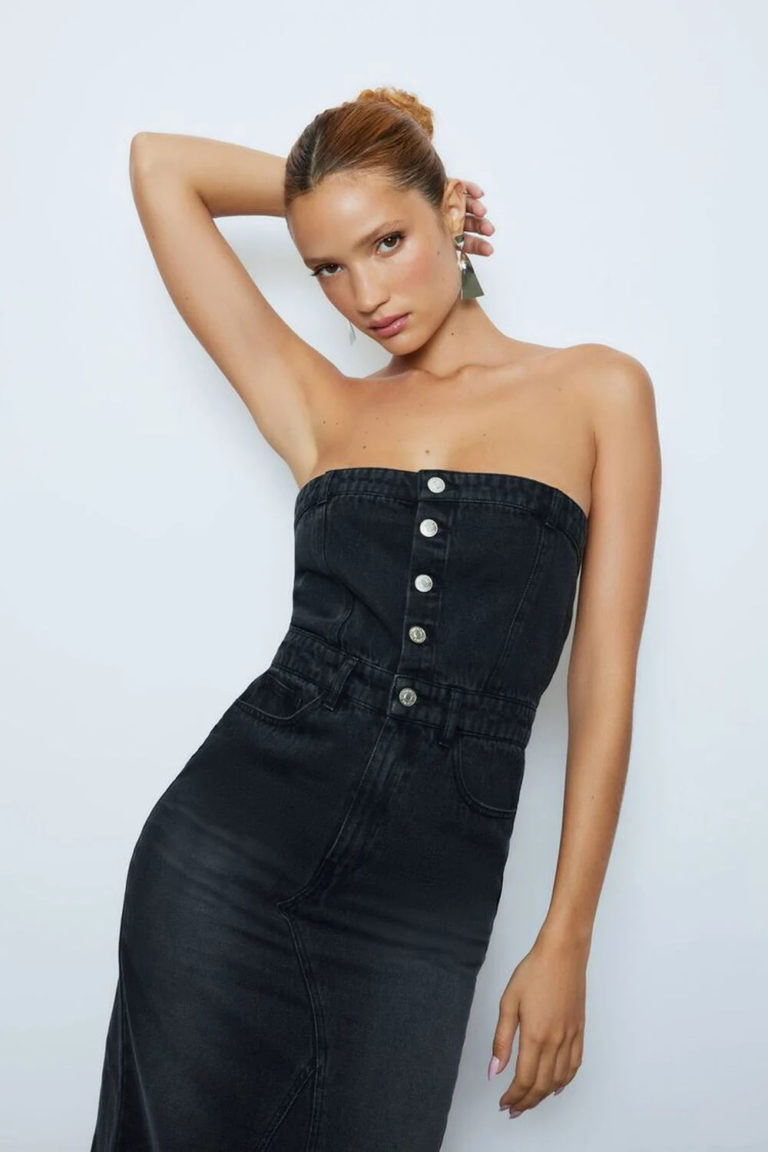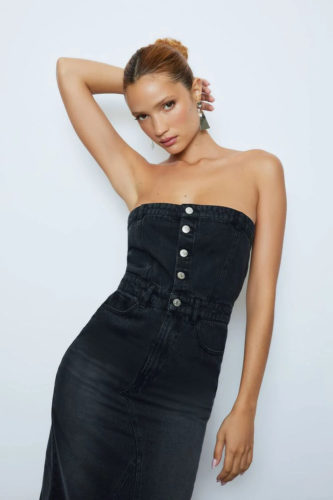 In case you haven't noticed, denim is everywhere, and I'm not just talking about jeans. In fact, the more unexpected the clothing item is to be made of denim, the more fashion-forward it is this season!
That's why denim dresses have come into the style spotlight, especially strapless (a.k.a. tube) designs. Snag a strapless denim maxi dress this fall for a trendy look that balances casual and dressy.
17. Vest Mini Dress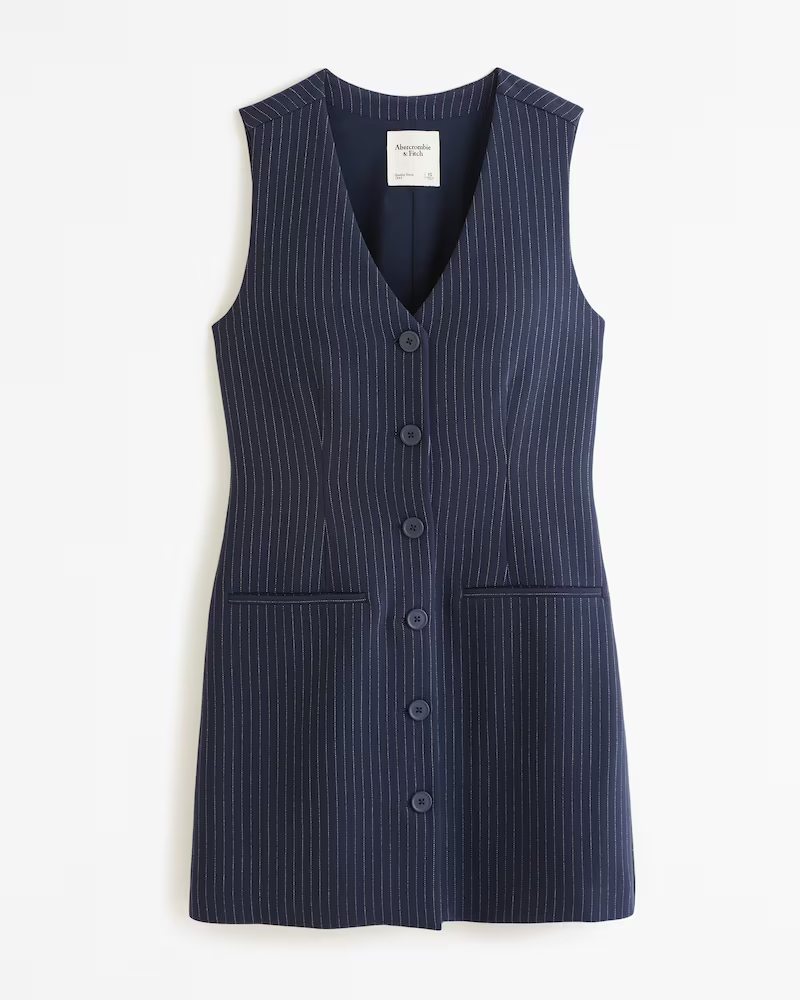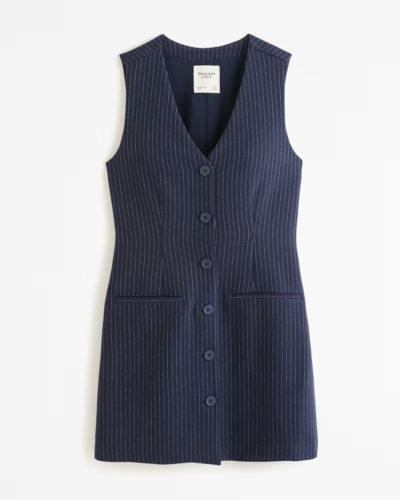 Like vest tops, vest dresses are a style staple this fall. The best part about them? They can still be worn as the weather gets colder by styling them with tights and layering them over long-sleeved tops and turtlenecks.
Pair this pinstriped vest mini dress with some chunky loafers for a winning fashion combination.
Embrace the Trendiest Fall Jackets for Chilly Days
As the temperatures start to drop, you'll need to incorporate outerwear into your outfits. These are the trendiest fall jackets to help keep you warm and stylish.
18. Track Jacket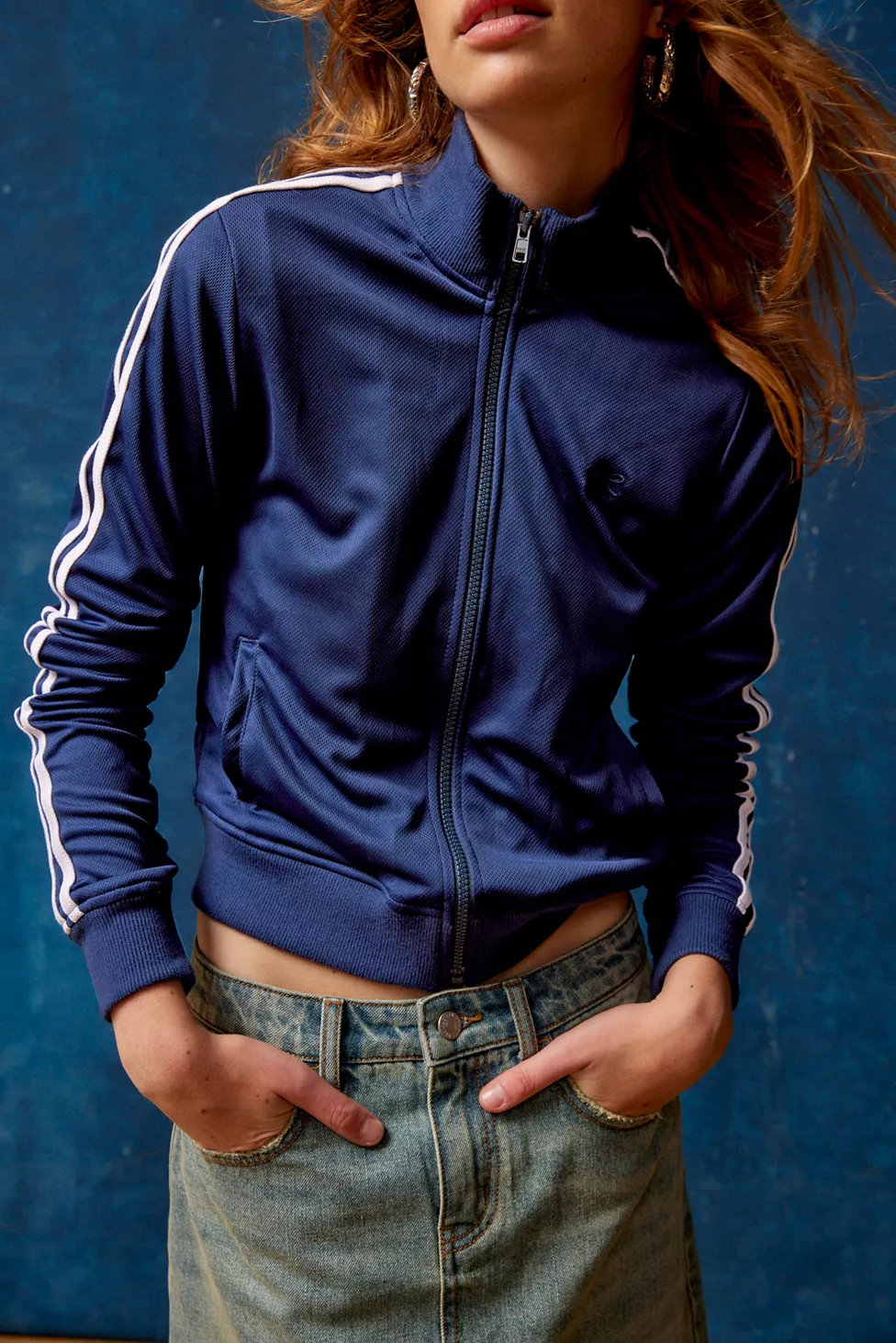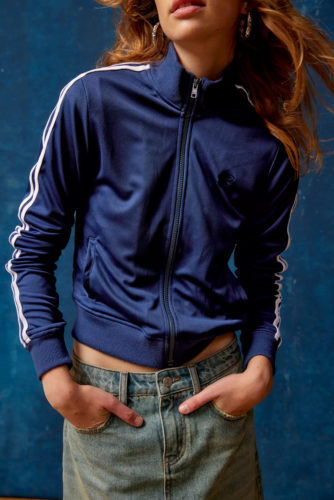 Blokecore is the aesthetic to know this season, which is all about European "football" (or soccer, as we know it) culture from the '80s and '90s. There's no doubt you've seen plenty of soccer-inspired sneakers and jersey-esque t-shirts on your social media feeds, and now that fall is on its way, expect to see track jackets make their comeback.
These sporty, vintage-looking jackets actually make for an ideal lightweight outer layer for autumn weather—plus, they'll pair perfectly with your Adidas Sambas.
19. Quilted & Padded Jackets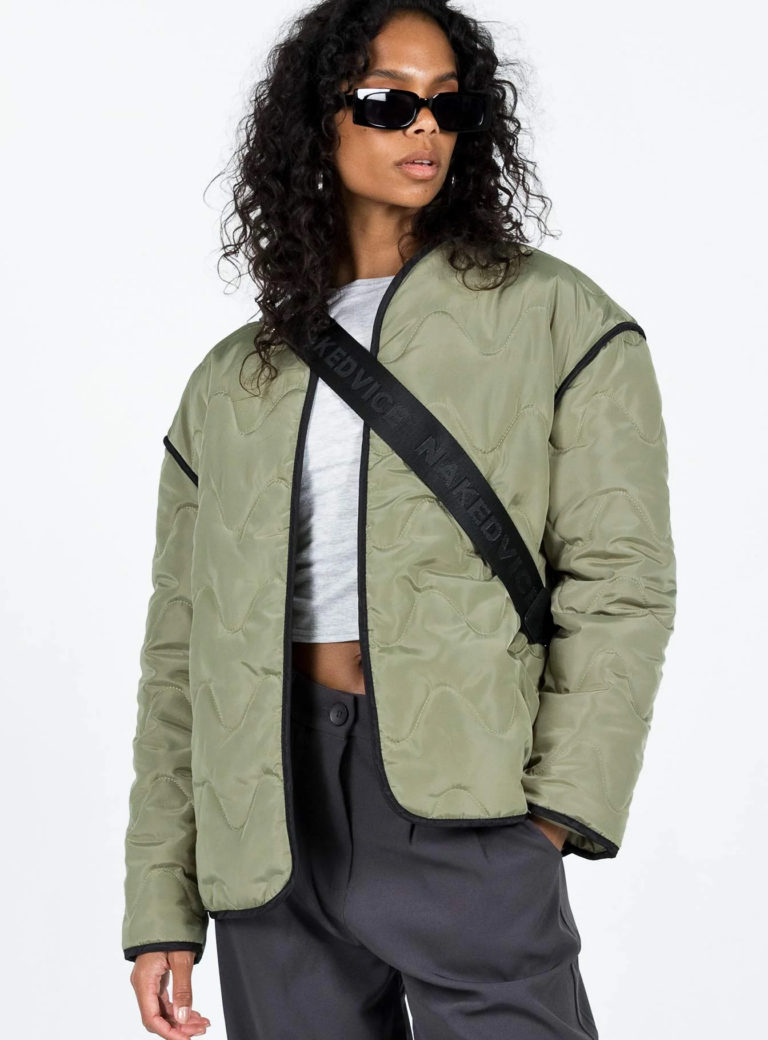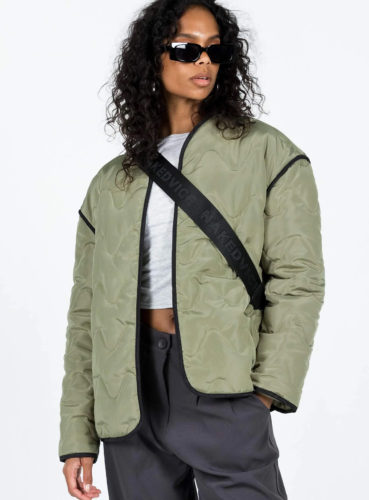 Quilted liner jackets and padded jackets are another on-trend outerwear option for the fall. They have an East Coast fall vibe… or that of an English countryside. Either way, they'll help you beat those chilly early mornings of the autumn, in style.
20. Bomber Jackets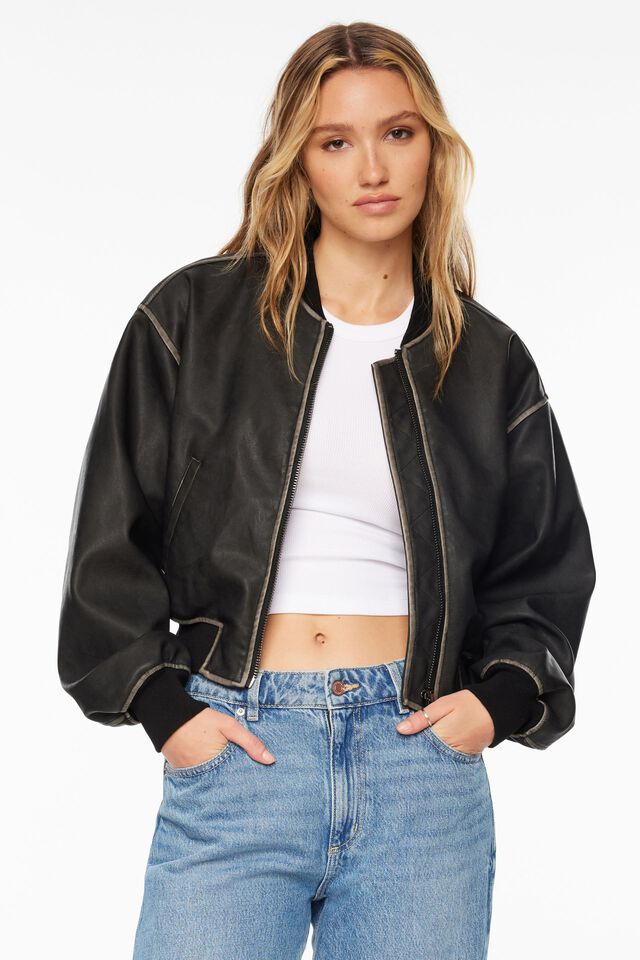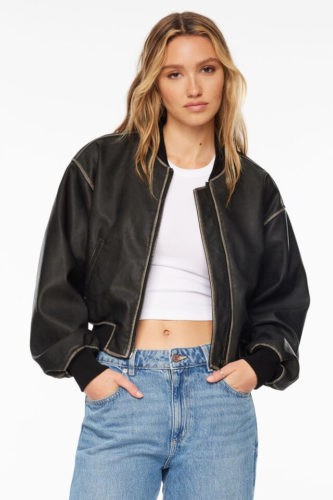 Bomber jackets are a fashion essential in my book. They never really go out of style, though there are new variations that feel especially fresh this season, like (faux) leather bombers. These have a vintage look (you can always try to thrift one, as well) that will give your outfits an instant cool factor.
In addition to leather, look for shearling, knit, and satin bomber jackets this fall.
Shoes & Boots
We can't talk about fall fashion without talking about fall footwear! With unexpected shoe styles like clogs and ballet flats coming back in style, you don't want to miss out on this season's most noteworthy shoe trends.
21. Clogs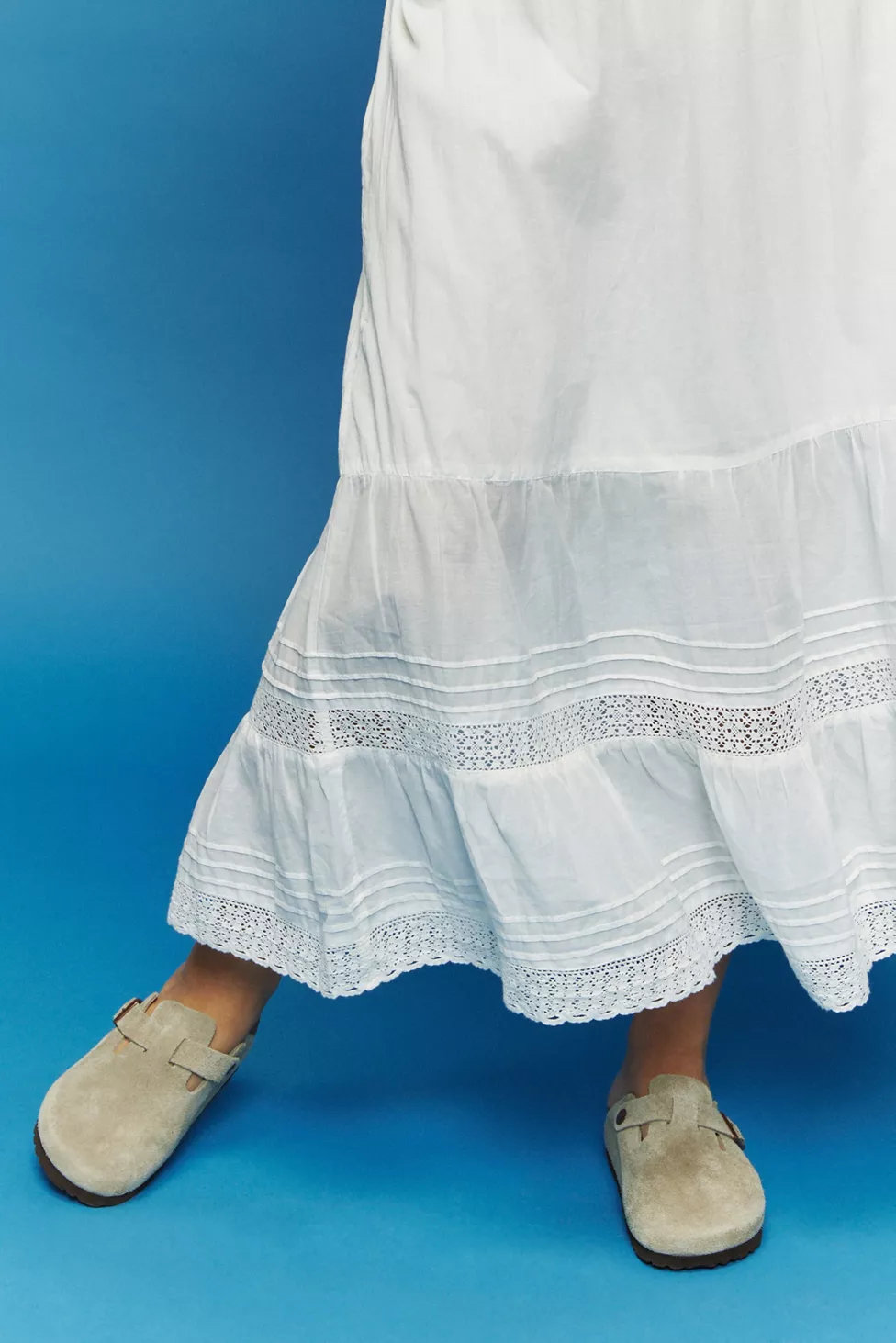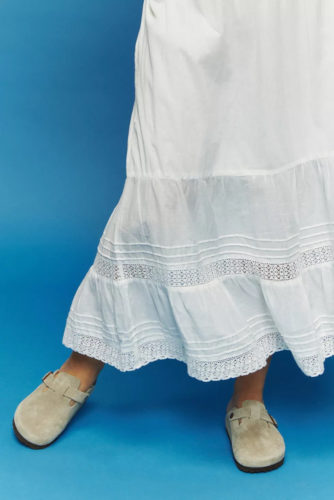 I'm all for fashion trends that are comfortable, practical, and cozy, and the Birkenstock Boston clogs check all of those boxes.
And while the Birkenstock Boston clogs may be the trendiest, most note-worthy pair of the season, all kinds of clogs are in style right now, from shearling-lined clogs to wooden heel clogs and everything in between. You really can't go wrong with these easy-breezy shoes.
22. Indoor Soccer Sneakers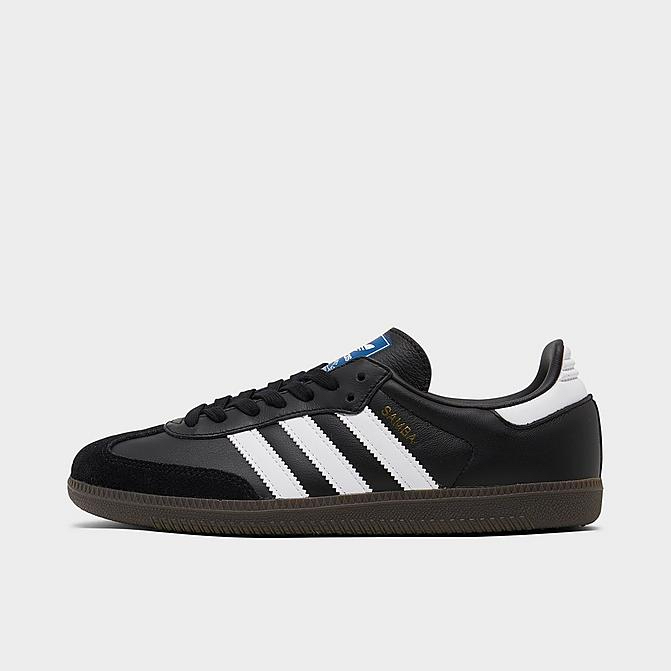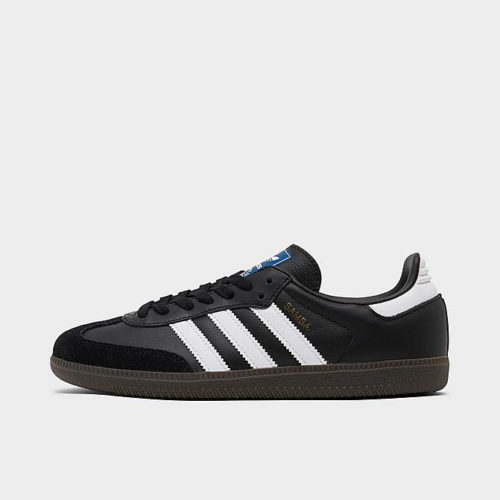 Adidas Samba sneakers, along with similar styles like the Adidas Campus 00s sneakers and Onitsuka Tiger sneakers, have become the "it" shoes of 2023 thanks to the Blokecore/Blokette aesthetic that is all over social media.
I love the way these low-top sneakers (some of which were originally created for indoor soccer) add a sporty, laid-back vibe to just about any outfit.
But be warned: you may have a hard time locating a pair in your size due to the high demand!
23. Chunky Loafers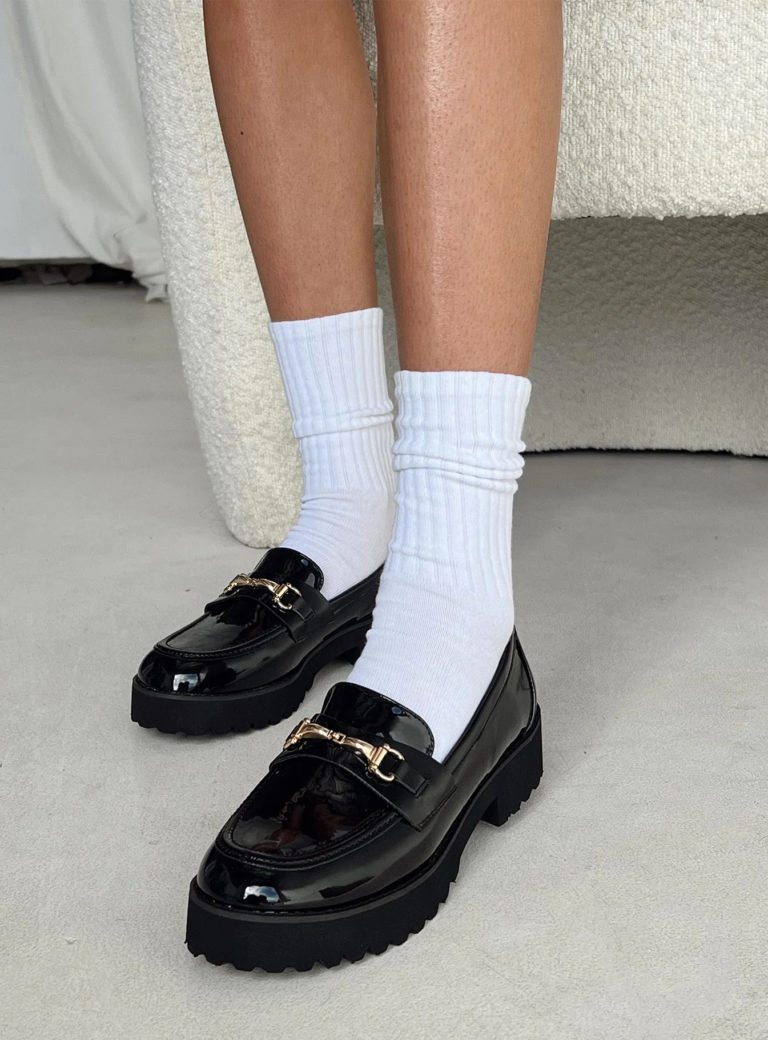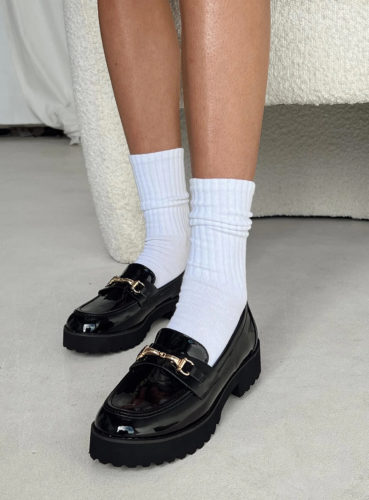 This season, you'll need a chunky pair of loafers to pull your suiting and tailored ensembles together.
Look for pairs with chunky, treaded soles, which give classic loafers an updated, modern feel. Additionally, details like faux patent leather, platform heels, and metal snaffles add to the footwear's style appeal.
I love the way these shoes look when styled with patterned tights or high socks.
24. Ballet Flats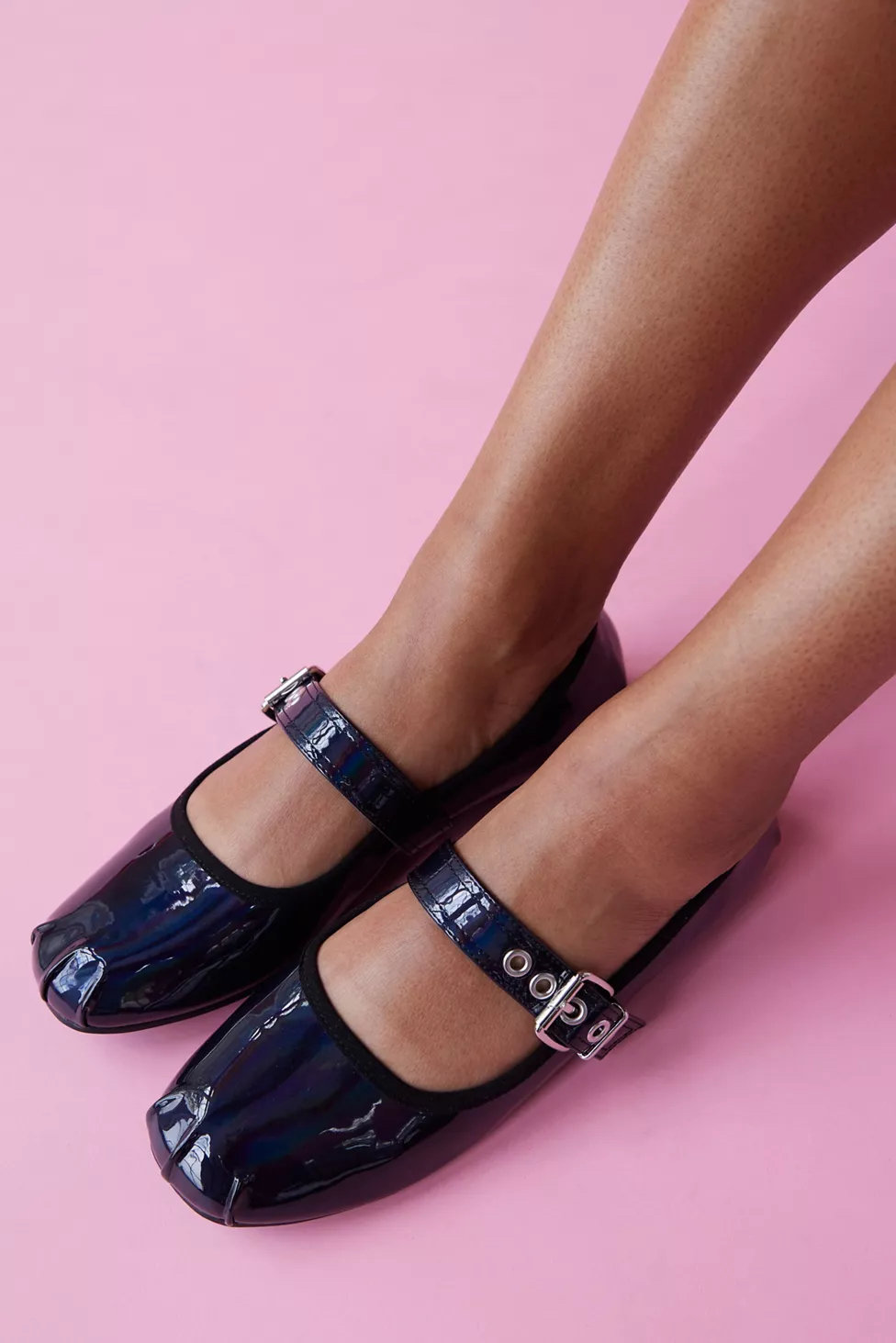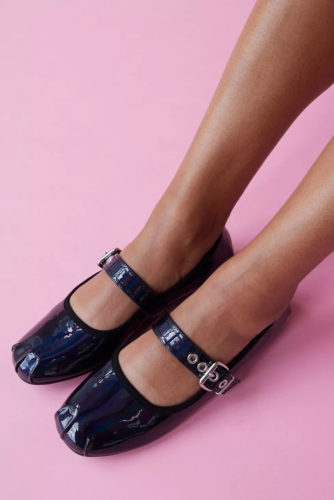 It's true: ballet flats are officially back! Spotted in recent designer fashion collections, the classic shoe has danced its way back into the spotlight.
The key to nailing the ballerina flat trend in 2023 is how you style them: either keep them dainty by wearing them with feminine dresses and skirts or go for an edgy vibe with buckled ballet flats and baggy jeans for a cool contrast.
Top Nail Trends to Complete Your Stylish Fall Look
Of course, your fall outfit is not complete without a cute fall mani! If you're looking for manicure inspiration, these are the top fall nail trends to try out this season.
25. Natural Nails
Finally, a nail trend that requires little to no effort!
Natural (or natural-looking) nails are totally in this season, so you don't have to worry about creating (or paying for) intricate nail designs. Instead, go for a simple, short, well-kept look, either with neutral nail polish shades that match your skin tone, or no nail polish at all.
If you're into the Quiet Luxury aesthetic (see Sofia Richie Grainge's bridal manicure, above), this nail trend is for you.
26. French Manicures
Not so unlike natural nails, French manicures have made a massive comeback. Whether you prefer this design on short nails or long nails (like Justine Skye's, above), it looks classy on everyone.
Hairstyles
Your hairstyle is just as much a part of your look as clothes and shoes are. Check out these fall hairstyle trends that will have you looking stylish from head to toe.
For more on fall beauty, see our guide to 15+ Fall Makeup Looks to Try This Year.
27. Short Bob
If it seems like everyone is chopping their hair off this season, it's because they are! And I don't blame them, considering how much less maintenance short hair with a blunt cut can be compared to longer locks.
Trendsetter Hailey Bieber is a prime example of this effortless hairstyle, which she wears naturally or slicked back for a chic look.
28. Fanned-Out Curls
Fluffy, fanned-out curls are for the glam girlies who aren't chopping their hair off. This look is an amazing way to style the viral '90s supermodel haircut, which is all about soft, fluffy-looking hair with plenty of volume. It also works well with curtain bangs, if you've got them.
What do you think of our fall fashion trends guide?
What do you think of our fall fashion trends guide? Which trend is your favorite? Leave a comment and let us know!