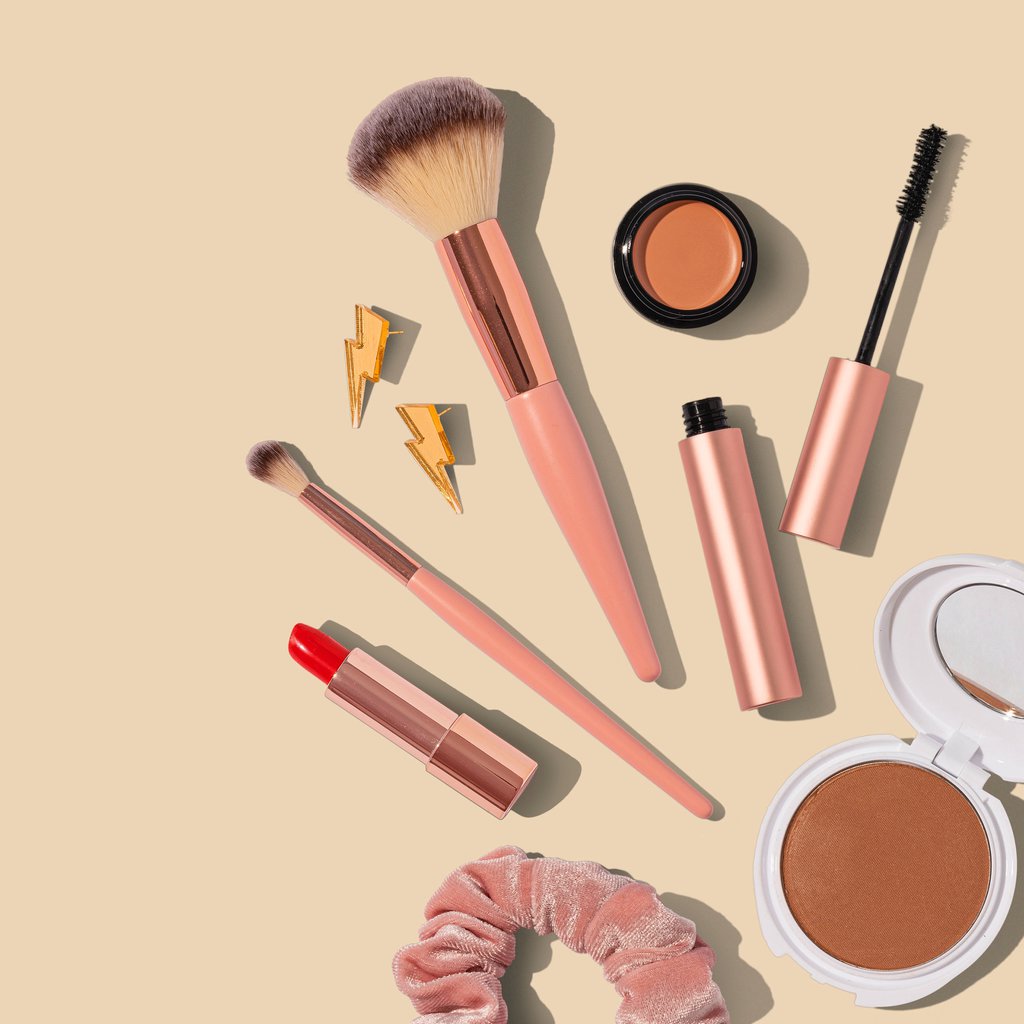 Are you trying to find some fun ways to change up your look? Changing your makeup routine is a great way to do it!
We have all been there where we feel like we need to add something different to our look. And, adding in some different makeup products or brands may be exactly what you need.
There are so many different beauty brands out there, and you may be wondering which ones are worth trying. That's where we come in. From indie brands to black-owned brands and even underrated drugstore makeup brands you may not have tried, we've rounded up all of our favorites that deserve your attention.
Here's our ranking of the best makeup brands you may not have tried (but should):
Indie Makeup Brands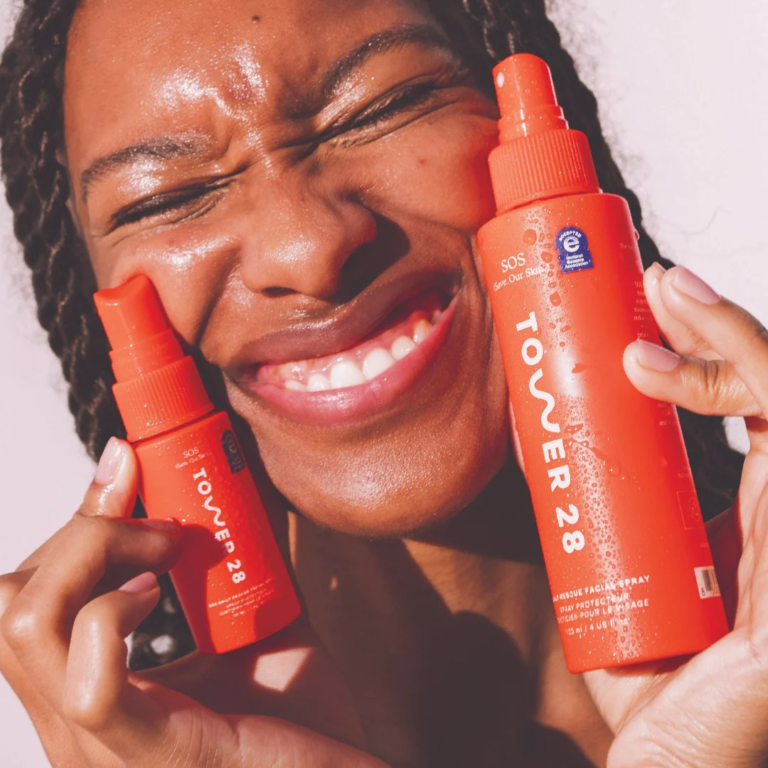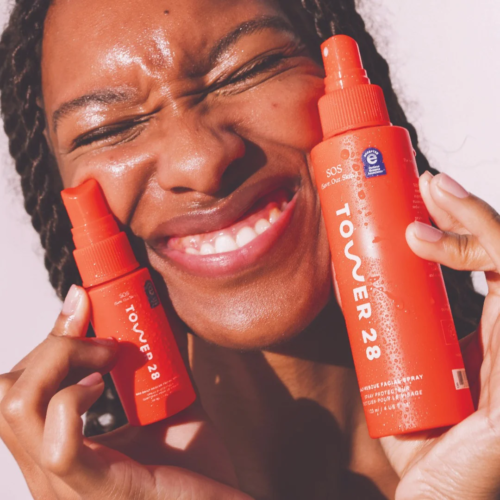 Tower 28 Beauty shines as a standout indie makeup brand, captivating beauty enthusiasts with its unique ethos. Focused on inclusivity, the brand crafts products suitable for sensitive skin and offers a diverse range of shades that work for all skin tones.
Tower 28 Beauty's commitment to clean beauty is evident in its ingredient-conscious formulations, making it a preferred choice for those with sensitive skin. From their renowned "SOS Daily Rescue Facial Spray" to unique lip and cheek products, every item reflects individuality while nurturing the skin.
What truly distinguishes Tower 28 Beauty is its genuine connection with its community. By valuing transparency and listening to customer feedback, the brand has earned trust and loyalty, positioning itself as an indie powerhouse that celebrates diversity and empowers self-expression.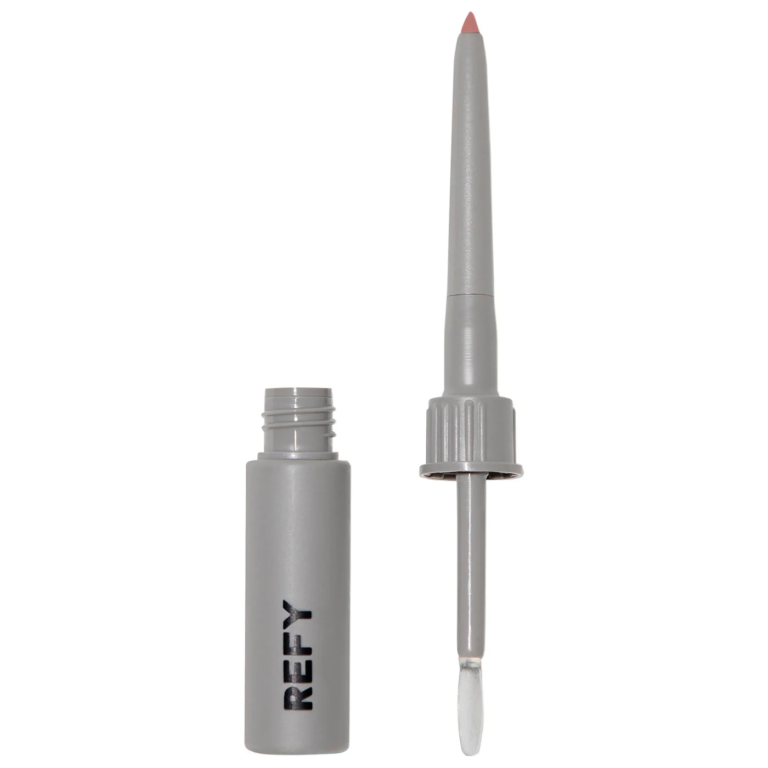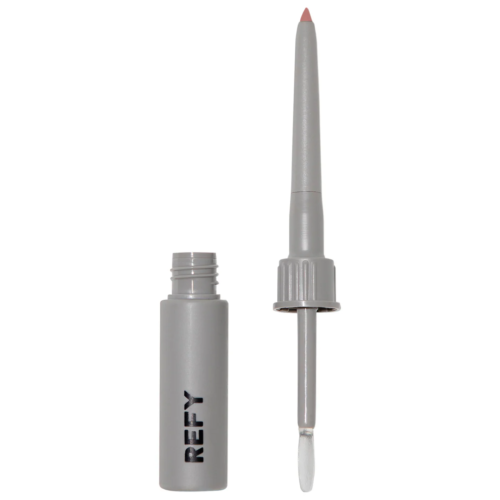 Refy Beauty is a brand founded on a belief in simple yet confident beauty. They create minimal, effective products that enhance our natural selves, inspiring us to embrace our uniqueness. Plus, their packaging is incredibly aesthetic!
Their focus on quality shines through their range, from innovative brow solutions to their lip liner that includes a built-in setter to help it last all day. This feels like a grown-up brand for the "clean girl" who has a streamlined makeup routine and aesthetic vanity.
If you're looking for a beauty brand with extremely cute packaging that will help simplify your makeup routine, Refy Beauty is well worth a try!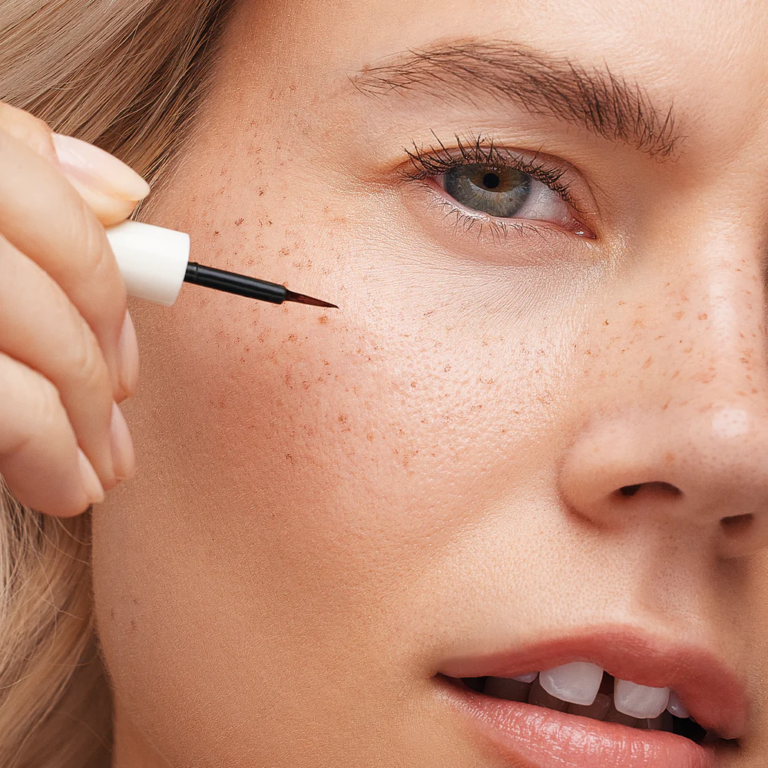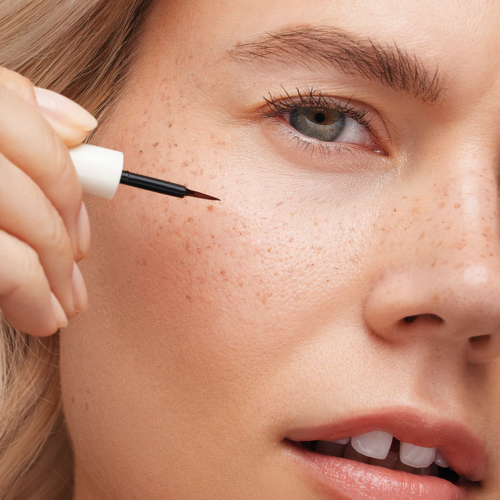 Freck Beauty is another beauty brand that you should totally be trying. If you have not heard of this indie brand before, they first became famous for their faux freckle product, Freck OG, a staple in Alix Earle's GRWM videos.
While their faux freckle products are their bread and butter (they also offer a dark version for medium to deep skin tones), Freck Beauty has branched out into other categories. They now offer cheek tints, highlighters, liners, and mascaras, as well as skincare staples like their well-reviewed Cactus Water cleansing toner.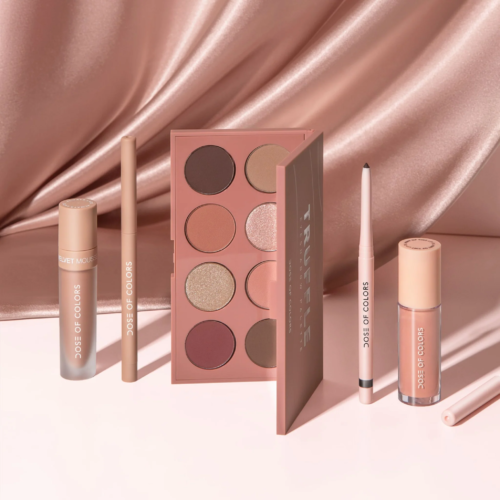 Looking for beautiful packaging, luxurious ingredients, and truly effective formulations? You have to try Dose of Colors.
Founded by makeup influencer Anna Petrosian, the brand fits right in line with the founder's baddie style. (For instance, the set pictured above highlights all of her favorites in one bundle.) Perfect for makeup girlies, Dose of Colors is all about high pigmentation and a flawless look.
Also, if you're looking for a brand that's affordable, Dose of Colors has surprisingly frequent deals! They have an entire $5 Deals section which they often update with the latest season's products.
And fun fact: The brand also happens to be cruelty-free and vegan!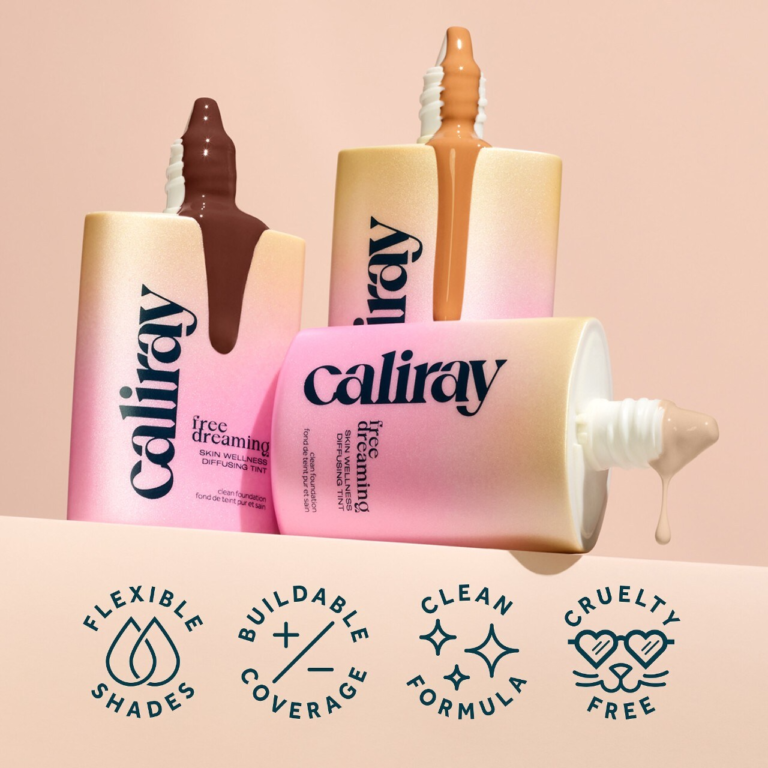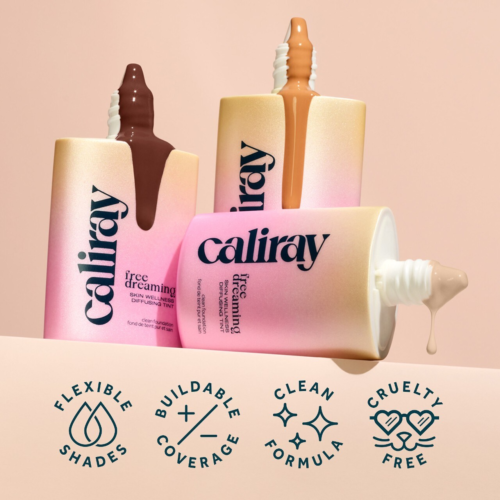 If you love the beachy California girl aesthetic, you need to check out the indie beauty brand Caliray. Created by Urban Decay founder Wende Zomnir, Caliray is all about clean ingredients and sustainability.
And when they say sustainability, they mean it. Most of their packaging consists of post-consumer recycled (PCR) plastics and sugarcane bioplastics. And they offer recycling for your empties through a partnership with Pact, a non-profit mail-back program that aims to ensure no beauty packaging ends up in landfills or in the ocean.
Standout products from the brand include their Free Dreaming Blurring Lightweight skin tint (above) and their Come Hell or High Water mascara, which is fully resistant to water and sweat. (Perfect for beach days!)
Black-Owned Makeup Brands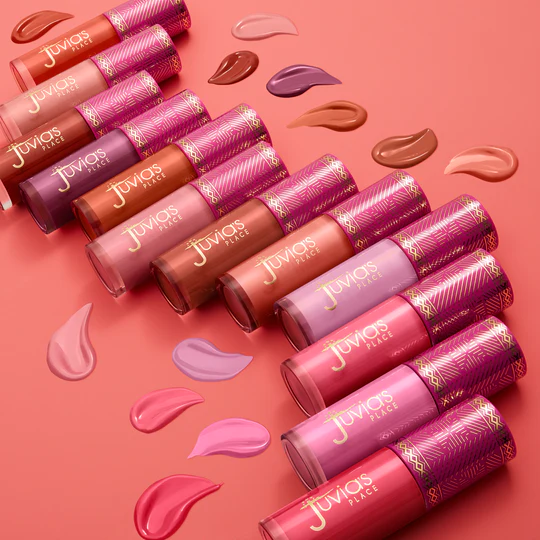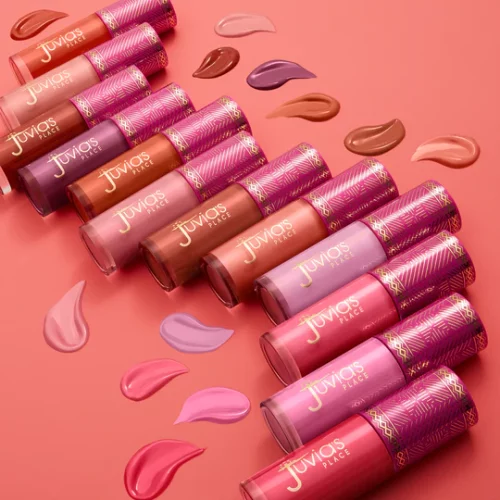 You may also be searching for the best black-owned beauty brands to try. There are some really great black-owned beauty brands that I would definitely recommend, like Juvia's Place (which also happens to be a fantastic indie brand).
This beauty brand carries everything you will need to completely transform your look, from their ultra-pigmented Blushed Liquid Blush (above) to their huge rainbow eyeshadow palettes that are pigmented enough to show up on all skin tones. They even have false lashes that you could add to your look to really make your new makeup look stand out.
So, if you are considering switching your makeup products to black-owned brands and want some high-quality options, definitely check out Juvia's Place!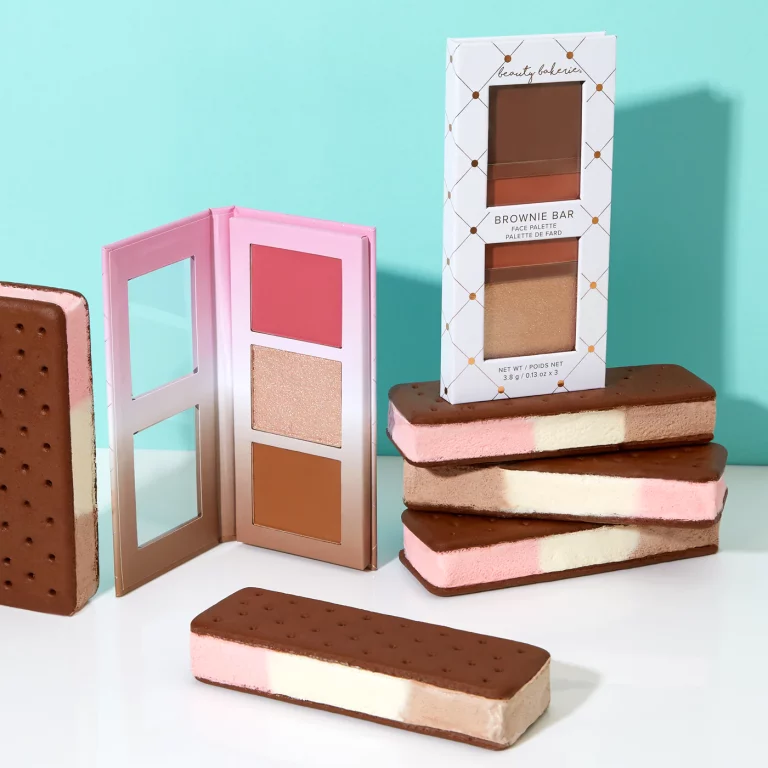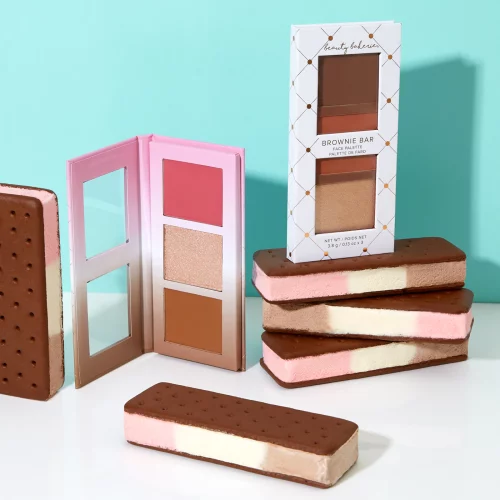 Another amazing black-owned beauty brand that you definitely should be trying is Beauty Bakerie. This makeup brand is one of the cutest brands on the list and if you love fun packaging and sweet scents, you NEED to check it out.
Beauty Bakerie is all about products that — you guessed it — are bakery and sweets-themed. Don't let the adorable packaging fool you, though. These are grown-up products that are super effective and well-formulated.
For example, they sell these adorable ice cream sandwich makeup palettes that come with stunning bronzer, blush, and highlighter shades. Other noteworthy favorites include their ultra-long-lasting Matte Lip Whips and their skin-blurring Flour Setting Powders.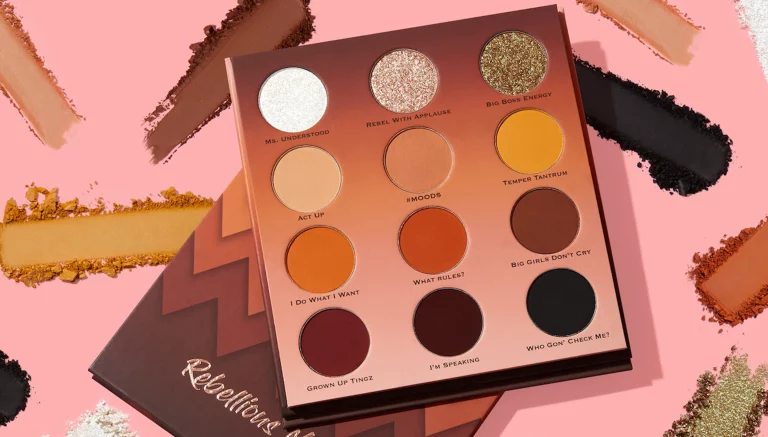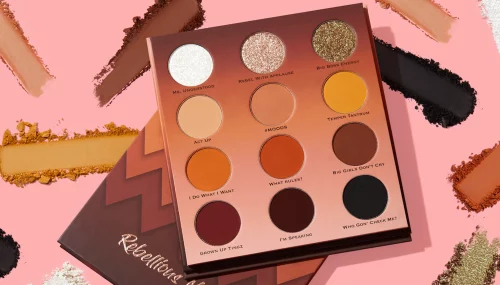 Coloured Raine is another black-owned makeup company that I recommend trying if you are looking for some new products to add to your look! They are known in particular for their long-lasting lip formulas and highly pigmented eyeshadows.
In particular, Coloured Raine carries some stunning eyeshadow palettes that you should totally be adding to your makeup routine like the gorgeous "Rebellious Nudes" palette above that features beautiful warm shades with some added shimmer.
If you are going for a bold eye look, check out this makeup brand to find everything you need for your new makeup routine!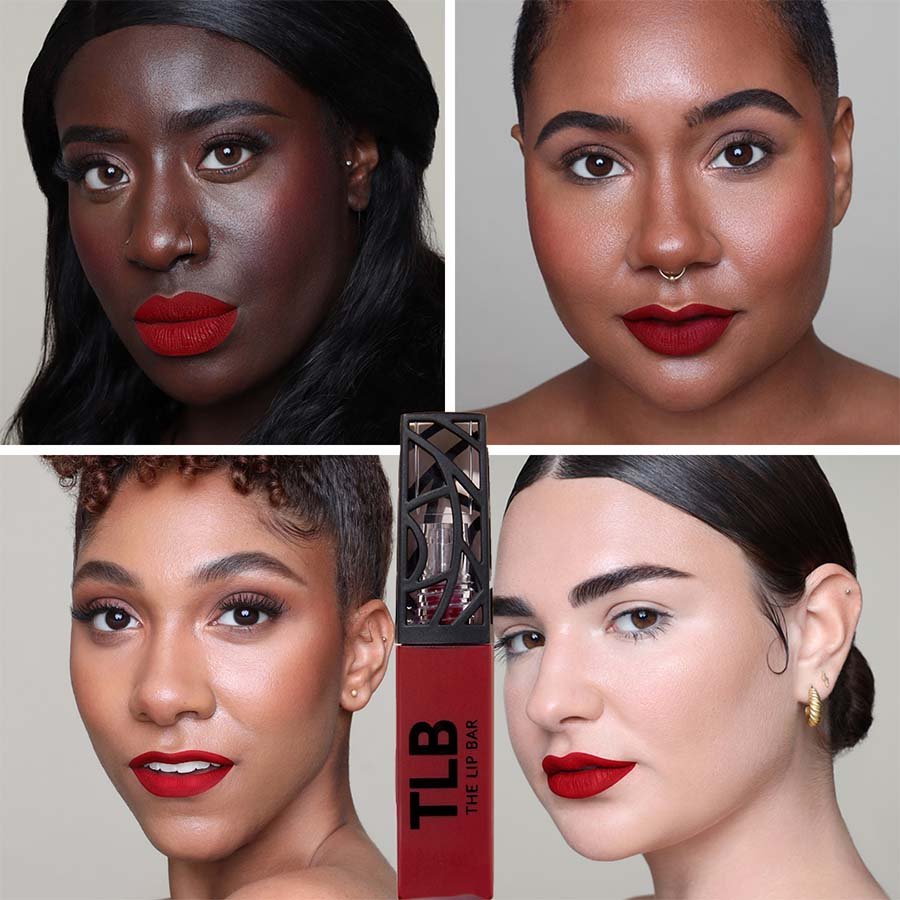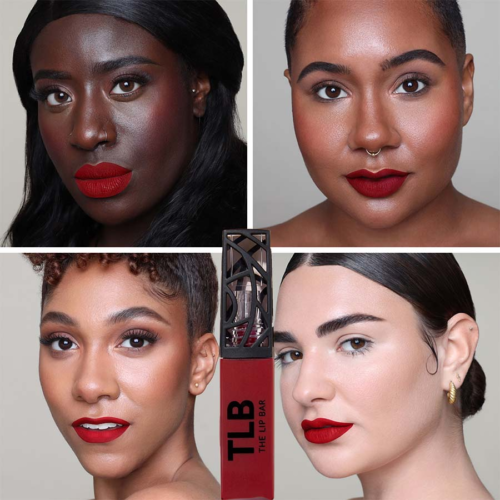 Looking for a "nude" lip that's actually nude or the perfect red lipstick for dark skin? Look no further than The Lip Bar!
The Lip Bar is a "boundary-breaking beauty brand proudly founded and owned by self-made Women of Color," and their focus on shade ranges for women of color is unmatched.
Standout products include their Just a Tint 3-in-1 Tinted Skin Conditioner, a hydrating tinted moisturizer with shades to fit every skin tone, and their Nonstop Liquid Matte lipstick, a velvety matte lipstick that "goes on like a gloss, dries down matte, and lasts all day."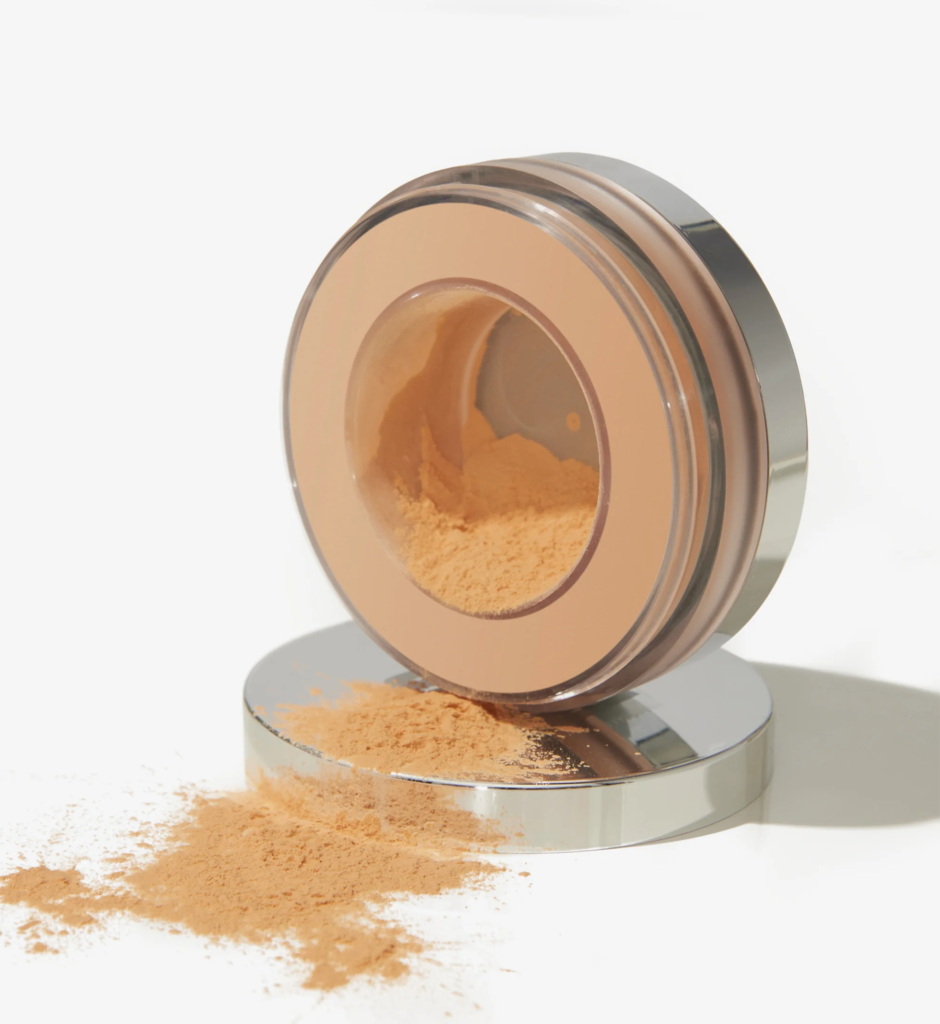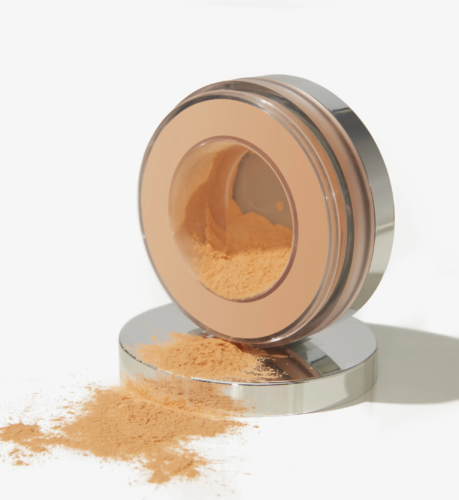 Uoma Beauty is a black-owned makeup brand that's founded on the ideals of inclusivity, rebelliousness, and African pride. Renowned for its skin-loving formulations and fun packaging, the brand first launched with its 51-shade-range foundation back in 2019 and has grown from there.
Aside from its inclusive foundation, Uoma is known for its Trippin Smooth Powder, which has a revolutionary donut-shaped dispenser that truly makes loose powder mess-free. And the brand's Black Magic Lipstick is incredibly buttery and shines like a gloss.
Cruelty-Free Makeup Brands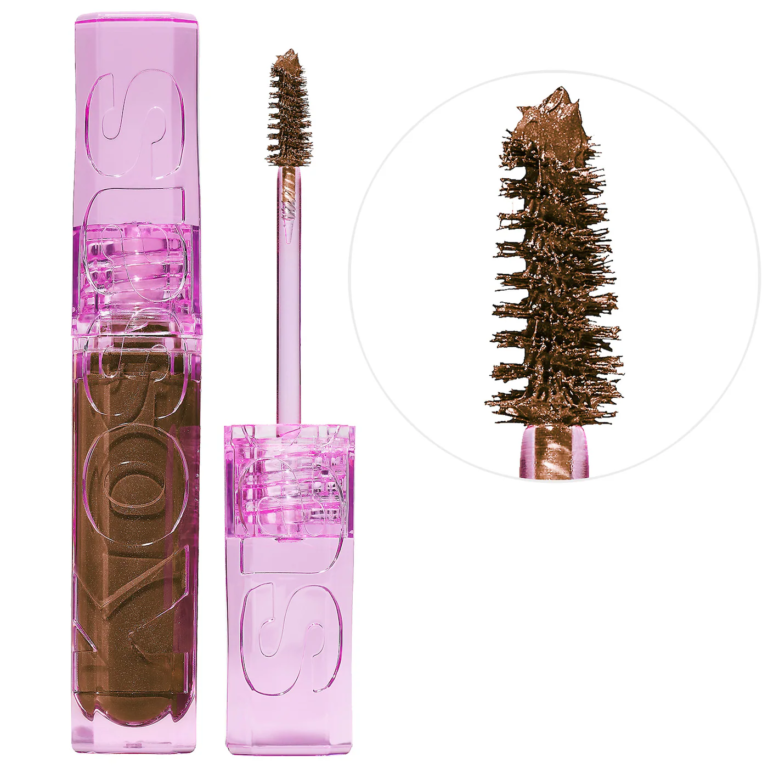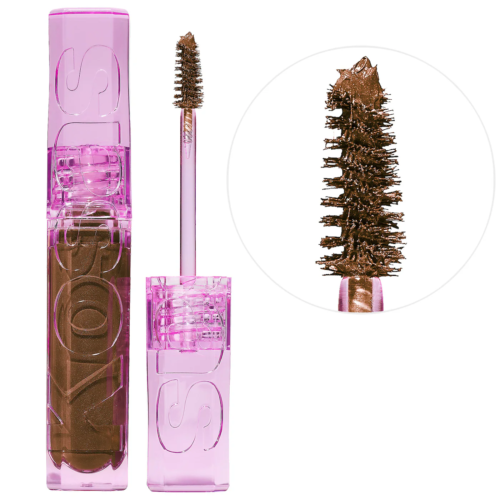 Many people have recently considered switching their makeup products to cruelty-free brands, which have grown a lot in recent years. If you're moving this way with your products, I recommend you start by checking out Kosas Cosmetics.
Kosas Cosmetics bills itself as "makeup for skincare freaks," which makes sense as the brand "bans over 2,700 ingredients and adheres to the EU, Sephora, and Credo clean standards." The brand is also cruelty-free and eco-conscious, so you're getting "clean" makeup that's also animal-friendly.
The brand has been everywhere for the past few years and already boasts some cult-favorite products. One, in particular, is their Revealer Concealer (Hailey Bieber is a fan!), which is super creamy and blendable. Shoppers are also obsessed with their Air Brow Tinted Volumizing Brow Gel, which keeps brows in place while adding a subtle hint of color.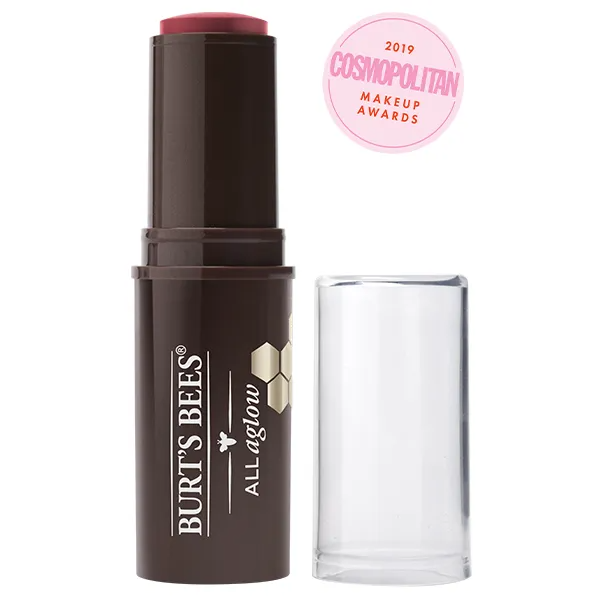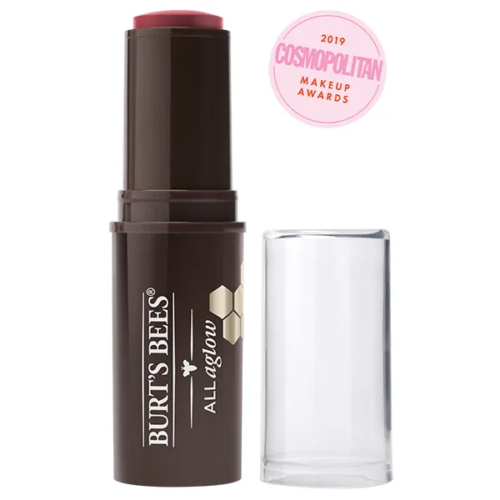 You may have heard of Burt's Bees before, probably because you've tried their beeswax lip balm. But, what you may not know is that Burt's Bees also has a makeup line. And, what's great about their makeup line is the products are cruelty-free!
The brand has multiple makeup products that are perfect for adding a subtle and natural glow to your everyday makeup routines. For instance, their All Aglow Lip & Cheek Stick comes in six shades and is an excellent multitasking product. They also have great tinted lipsticks if you want more color.
If you're into the no-makeup makeup look or are just one of those people who hates makeup but wants to wear something, Burt's Bees is your perfect match. As a bonus, you can find the brand everywhere, so it's super accessible!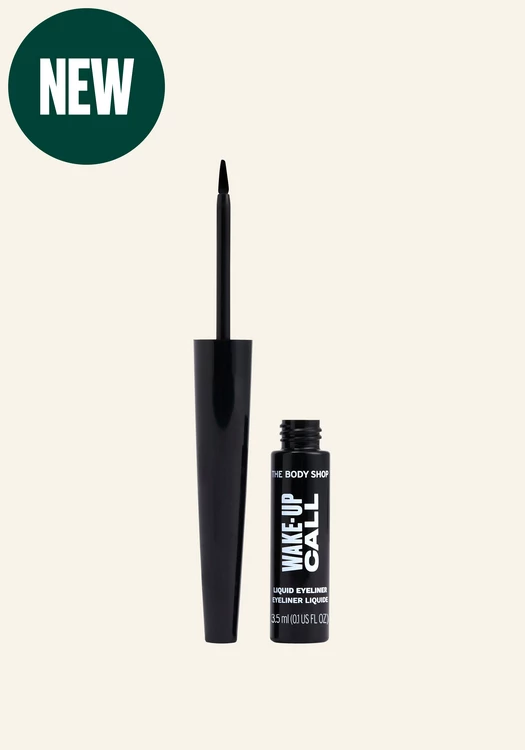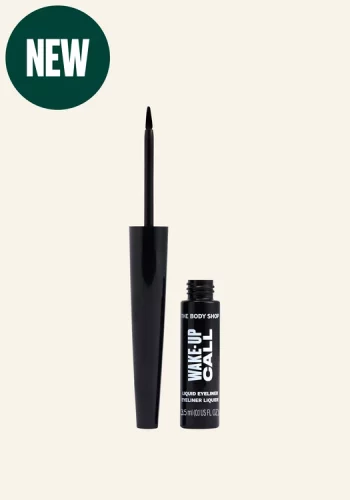 You may also have heard of The Body Shop before because they have also been very popular for their skin products. But, like Burt's Bees, you may not have known they also have makeup products!
The Body Shop has makeup products that will be perfect for those of us who need the everyday essentials for makeup looks but want something cruelty-free.
For example, this liquid eyeliner by The Body Shop may be just what you need to add to your everyday makeup look. It's cruelty-free and vegan and is "made with ingredients of natural origin, including Community Fair Trade organic aloe vera sourced from Mexico."
So, if you are going for a simple makeup look for your everyday routine, but want to ensure your products are cruelty-free and ethically sourced, I highly recommend this brand!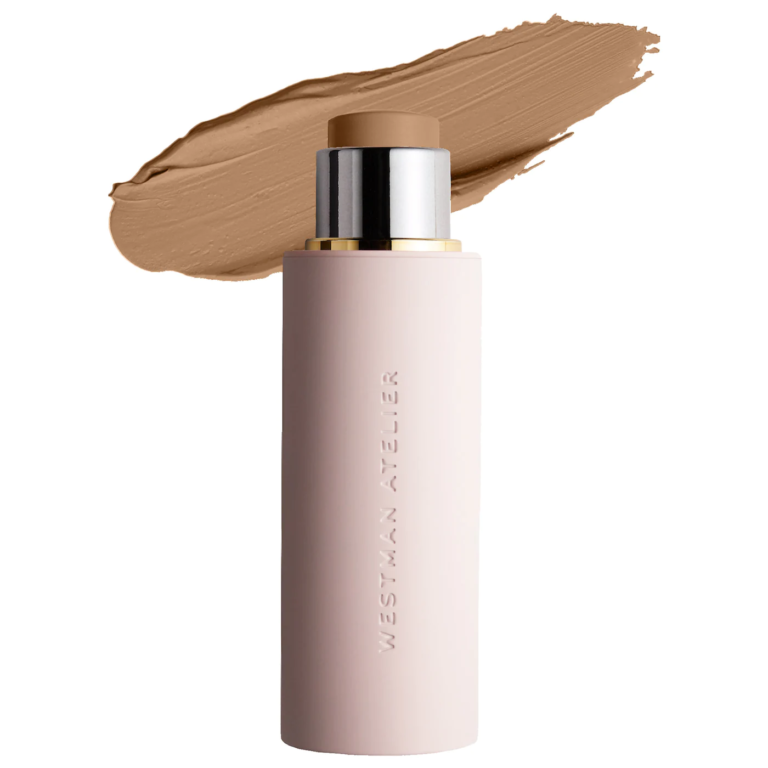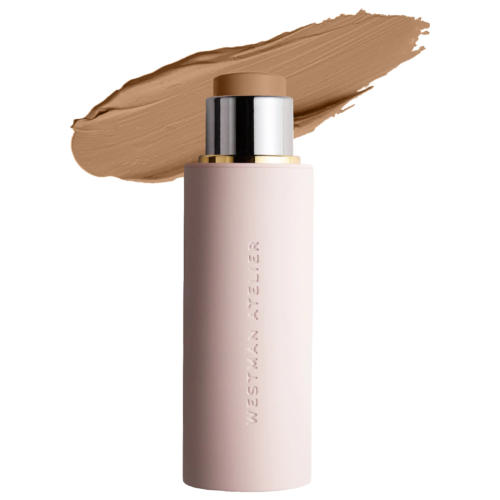 If you want incredibly luxurious cruelty-free products, look no further than Westman Atelier.
Founded by editorial makeup artist Gucci Westman (known for working with Jennifer Aniston, Anne Hathaway, Reese Witherspoon, and Gwyneth Paltrow), Westman Atelier is all about clean, effective beauty and high-end packaging and formulations.
One of their most famous products is their Vital Skin Foundation and Concealer Stick, which offers beautiful coverage with a natural finish, all in an easy-to-use stick form. Fans also rave about their Face Trace Cream Contour Stick and Baby Cheeks Blush Stick, which are both beautiful and foolproof to apply.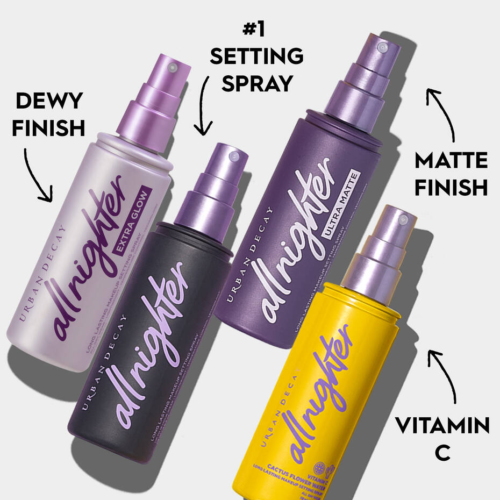 Urban Decay is one beauty brand you have heard of before but may not have known is cruelty-free. In fact, the brand has been cruelty-free since its inception in 1996!
I probably don't need to tell you that Urban Decay has a product in every makeup category. But where the brand really shines is in its setting sprays and long-wearing colorful eye products. In particular, the All-Nighter Setting Spray is a cult favorite, while the 24/7 Glide-On Waterproof Eye Pencils are legendary for their staying power and shade selection.
Lesser-Known Drugstore Makeup Brands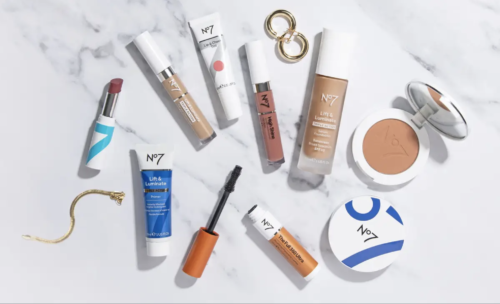 If you want to add new makeup products to your look while on a budget, don't worry because there are plenty of underrated drugstore beauty brands you will love!
For example, Boots No. 7 is a great makeup brand that is totally affordable and available at tons of drugstores.
The UK brand is particularly known for its skincare range, so naturally, its makeup is also packed with skin-loving ingredients. In particular, their Protect & Perfect Advanced All-in-One Foundation is extremely popular, beloved for its hydrating and redness-reducing effects. That said, you can't go wrong with any face product from this brand!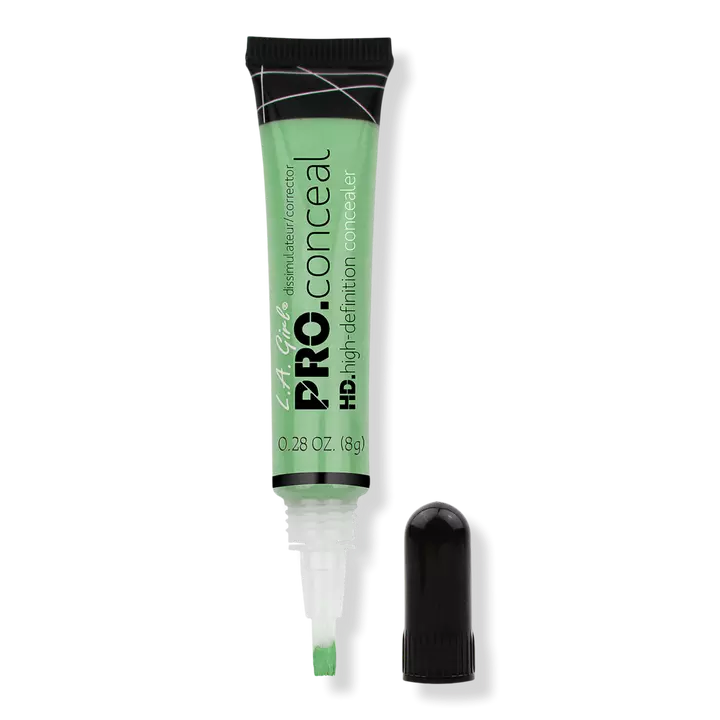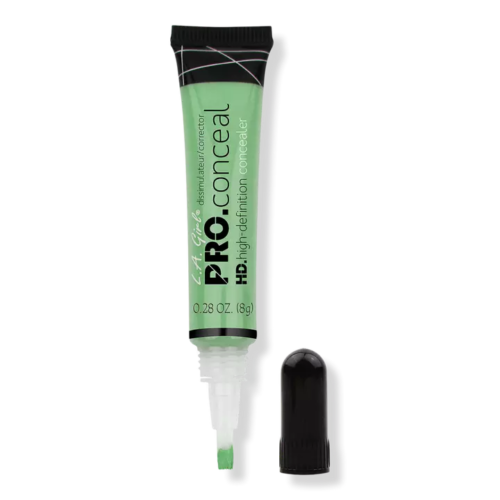 LA Girl is another great drugstore makeup brand that you should consider trying! You may not have heard of this brand before, but they have some great products you should add to your looks.
For example, their HD Pro Color-Correcting Concealers are NEXT LEVEL for their coverage, pigmentation, and super low cost. (We mentioned them in our guide to the best drugstore color correctors ever.) Also, if you have a hard time finding the right shade of foundation, their Pro Matte Mixing Pigments are game-changers that allow you to fine-tune any foundation to match your skin.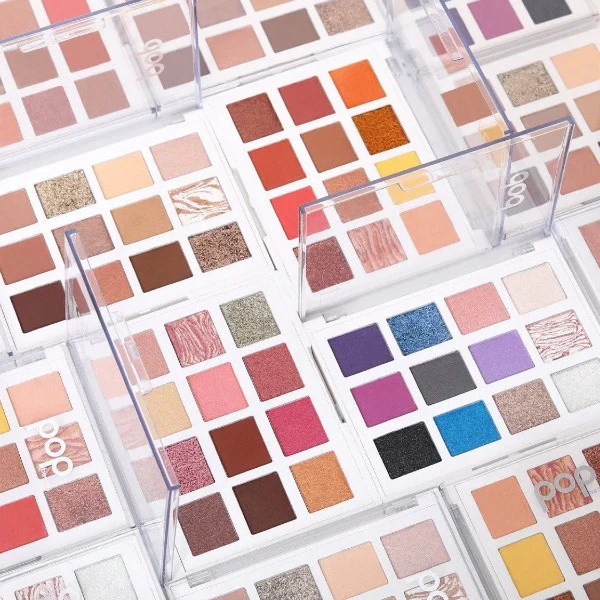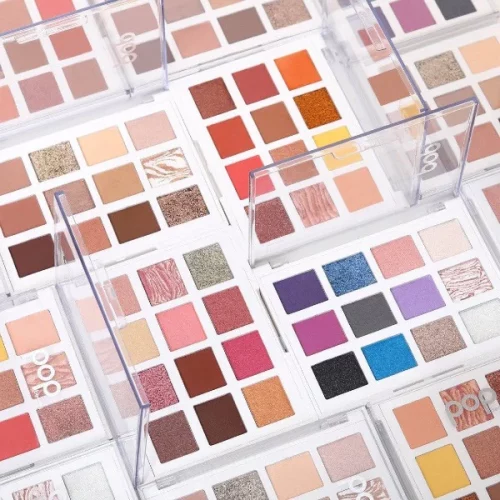 Pop Beauty is a UK-based brand focused on vibrant pigments and trendy colors. It's a great brand to shop if you like bold, bright makeup looks.
One of our favorite products is their Plump Pout lip gloss. Boasting a cool, uniquely shaped tube, it combines a lipgloss's shine with a lip stain's longevity. And if you love to play around with eyeshadow colors, their Lightshow Palettes are an incredible value, each offering 12 shadows for just $14!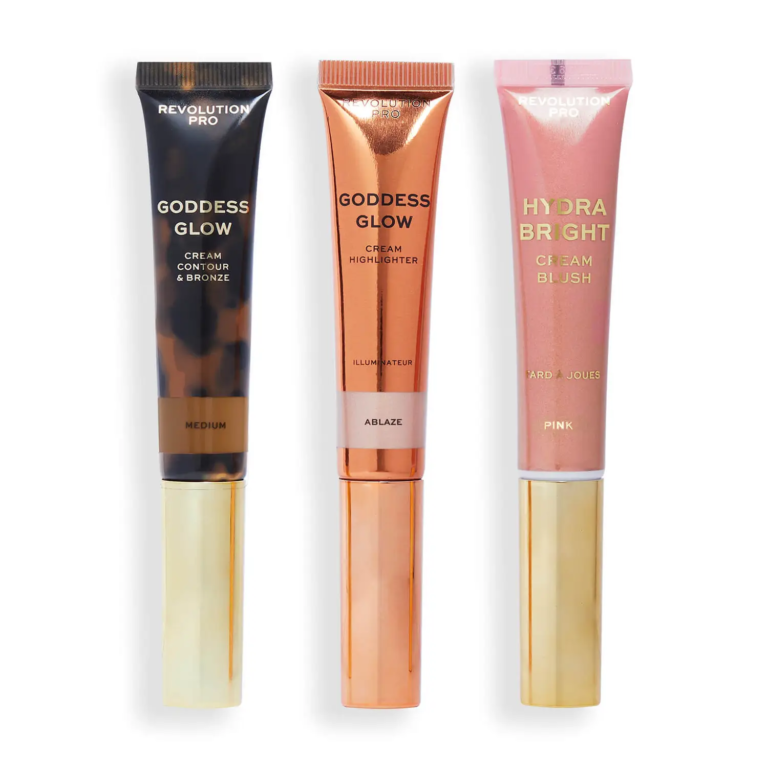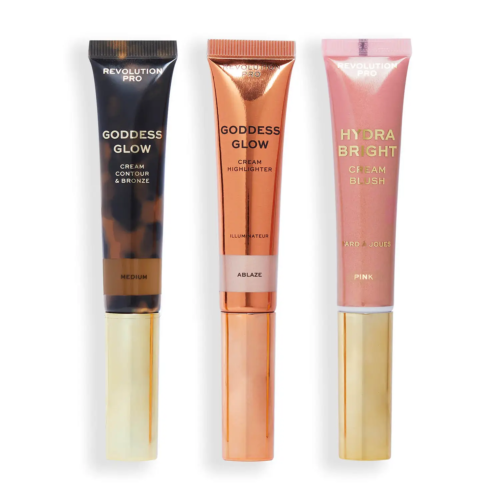 If you're a pop culture fan, you need to familiarize yourself with Revolution Beauty ASAP!
This popular drugstore makeup brand does tons of themed collections with the cutest products to celebrate your fandom of choice. Recent collabs include Clueless, Game of Thrones, Fortnite, Friends, and The Powerpuff Girls.
Aside from their themed collaborations, their bestsellers include a $22 trio of contour, highlight, and blush wands that gives off major Charlotte Tilbury vibes and their $9 IRL Filter Longwear Foundation, which boasts 16 hours of wear time and a 30-shade range.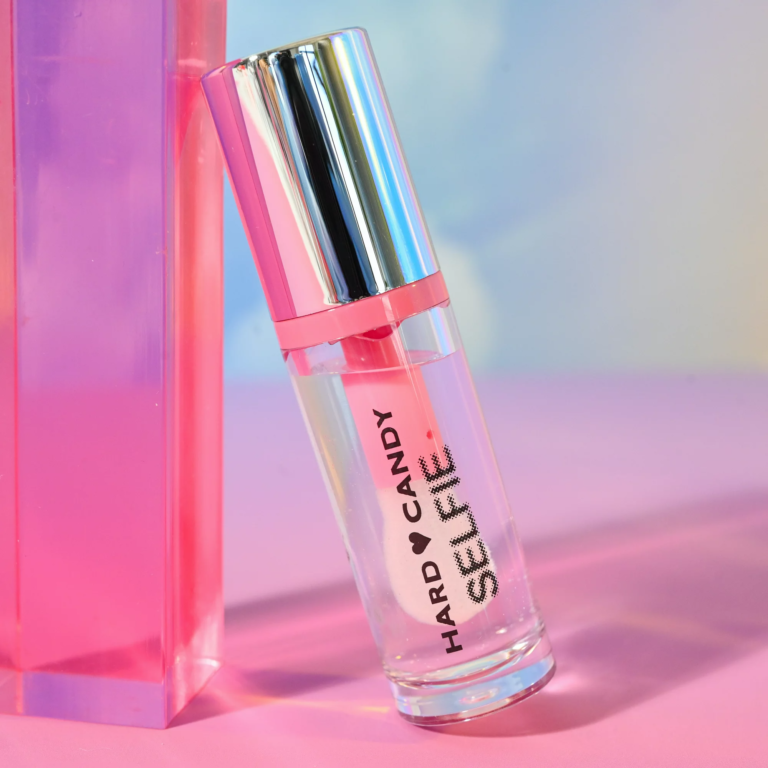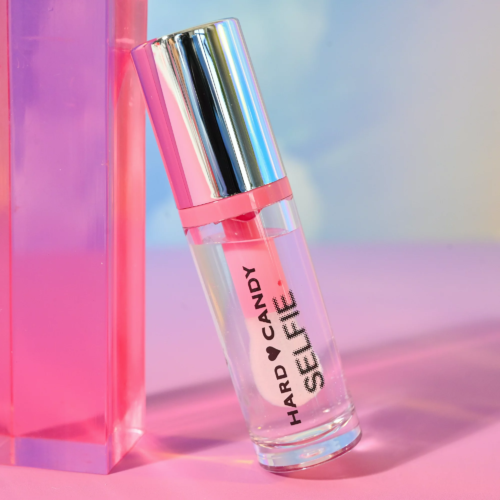 Once upon a time in the '90s, Hard Candy was THE hottest nail polish brand around. Now the company lives on as an affordable and adorable drugstore makeup brand.
Hard Candy makeup teams cute packaging and heart graphics with effective and inexpensive products. Standouts include their Selfie Cheek Tint, a "universally flattering blush" that adapts to your skin's PH, and the Glosstopia Lip Repair oil, which provides a strong color payoff and a glossy finish while nourishing your lips (for just $7.97!).
The brand is available at Walmart and can also be purchased directly from their website.
Which makeup brand will you be trying?
What makeup products will you be adding to your makeup routine? What kind of makeup look are you going for?