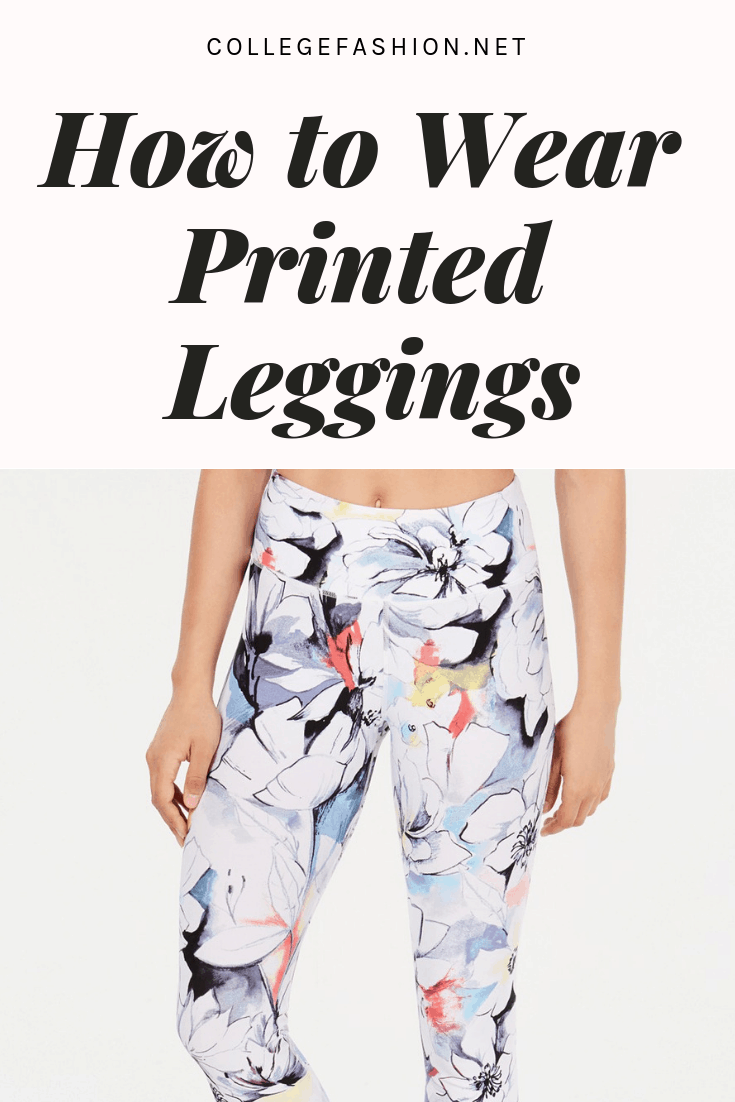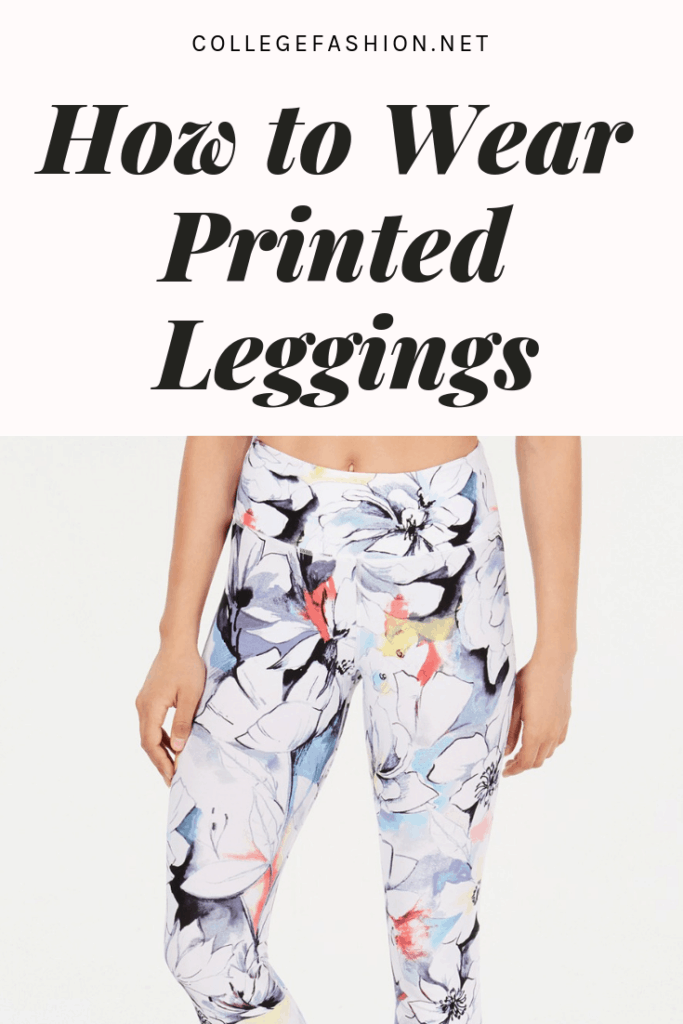 For Part Two of our Middle School Trends, Re-Styled series (ICYMI, last week we covered colorful camis), here is a piece I have an abundance of in my closet…Funky Leggings!
Colorful, printed leggings were a collector's item back in the day, each pair intended to upstage the last.
With the popularity of the "athleisure" trend, a lot of us now turn to leggings for comfort, mobility, and movement! But who says they need to be plain, black leggings? Why not incorporate a child-like splash of color to step up your legging game?
Here are three colorful, printed leggings outfits, styled with pieces you'd actually wear out in public! We've grown up, but we don't have to grow out of these leggings.
1. Everyday Chic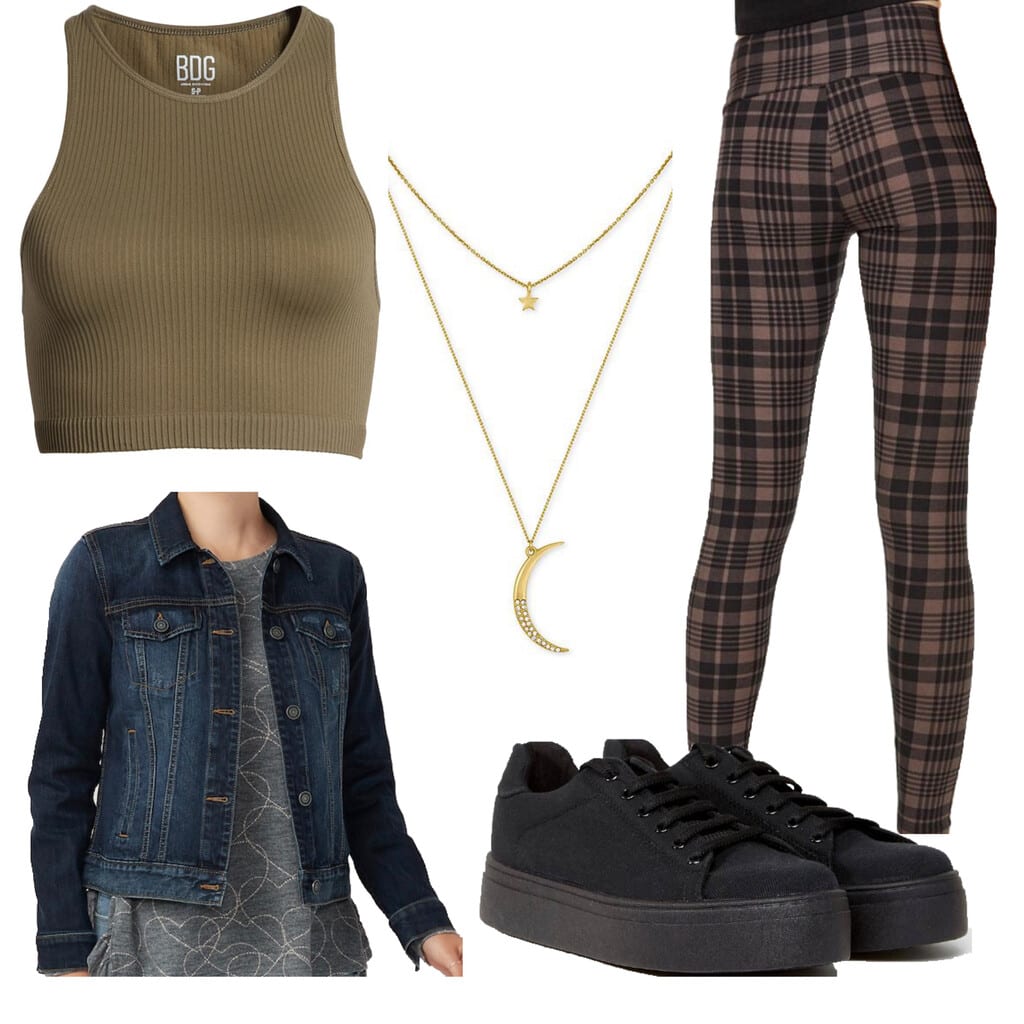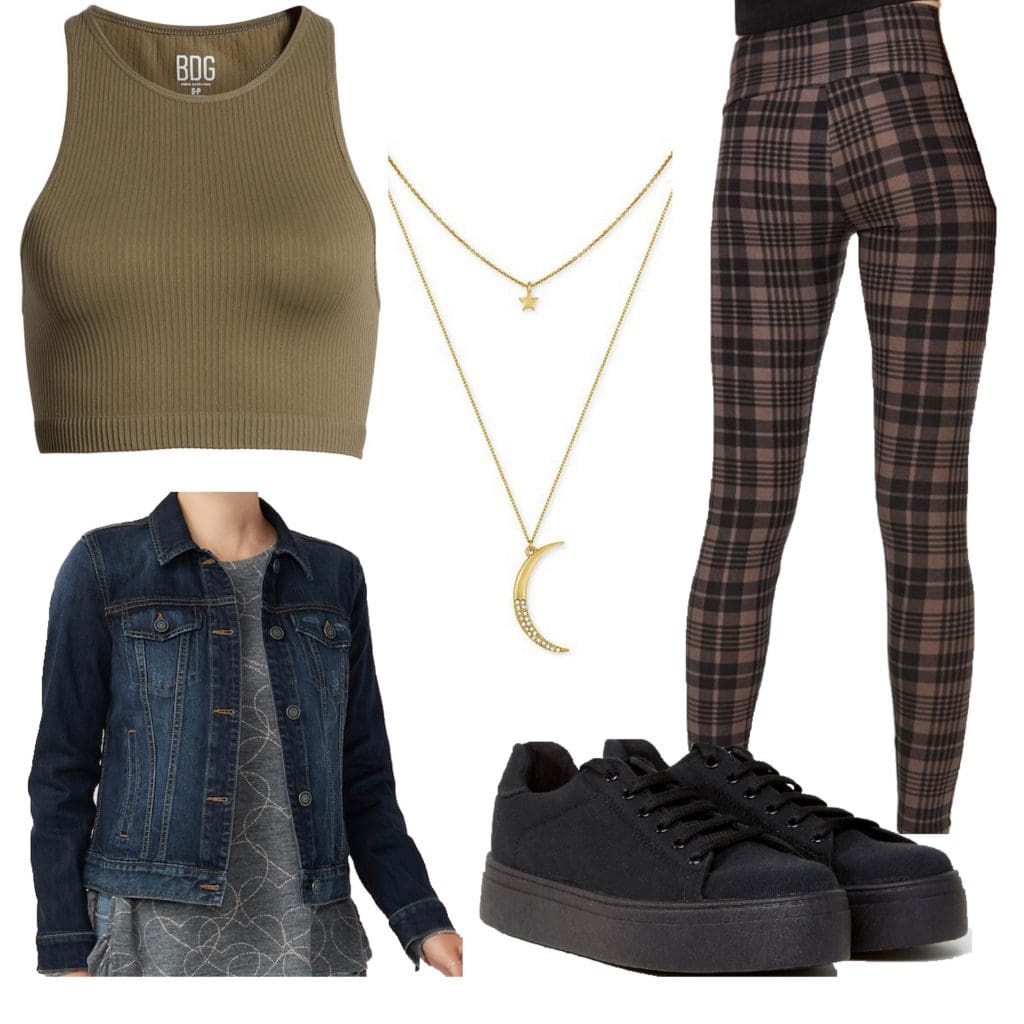 Products: Leggings – Ardene, Top – Nordstrom, Jacket – Kohl's, Sneakers – ASOS, Necklace – Macy's
This look is a dark, muted take on printed leggings for the less colorfully adventurous among us. The black and brown plaid leggings and the black canvas sneakers give a soft grunge vibe to the outfit.
To accent the high waist of these leggings, a tight olive green crop top shows off the high hemline without showing too much skin. Additionally, this dark wash jean jacket is perfect to throw on for a cooler night and helps to shape the silhouette of the outfit.
A moon and star gold necklace contrasts against the 'night sky' of the jacket, and add a playful touch to this look!
2. Summer Athleisure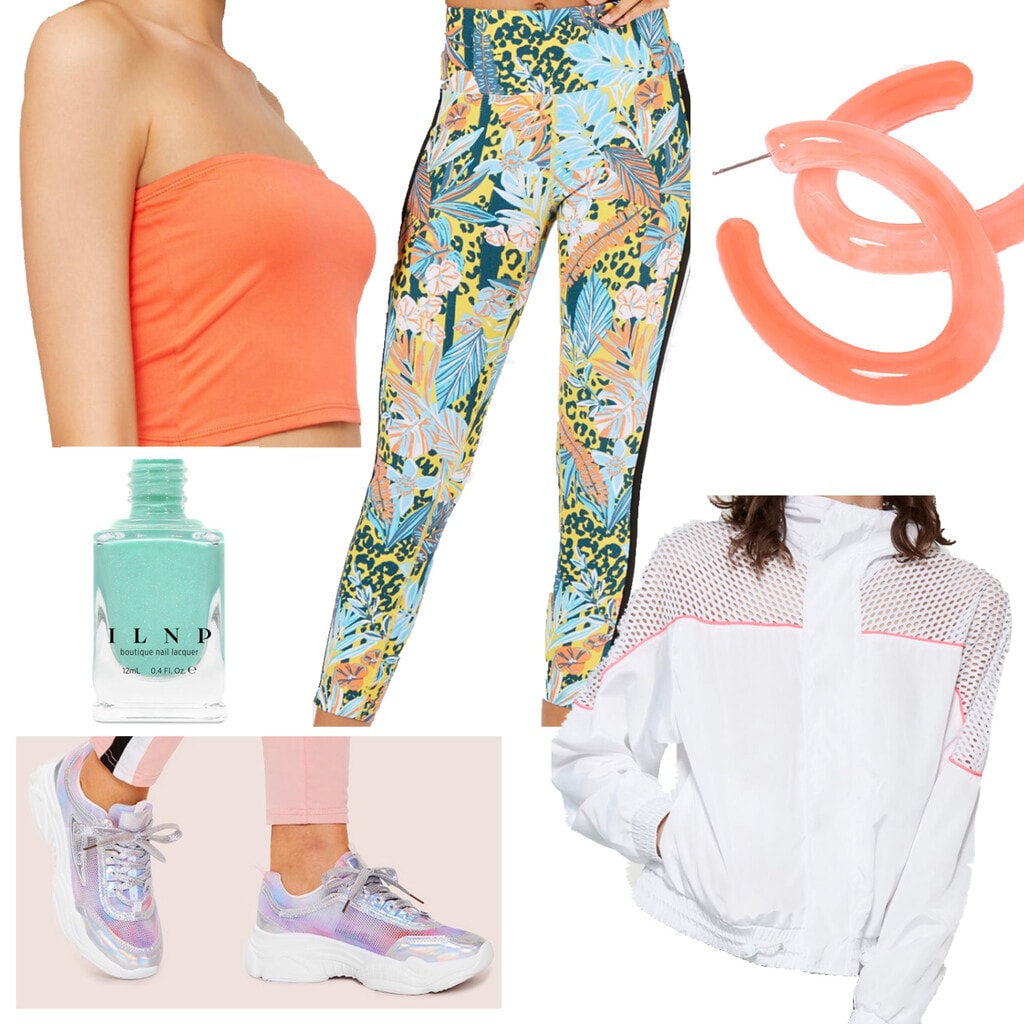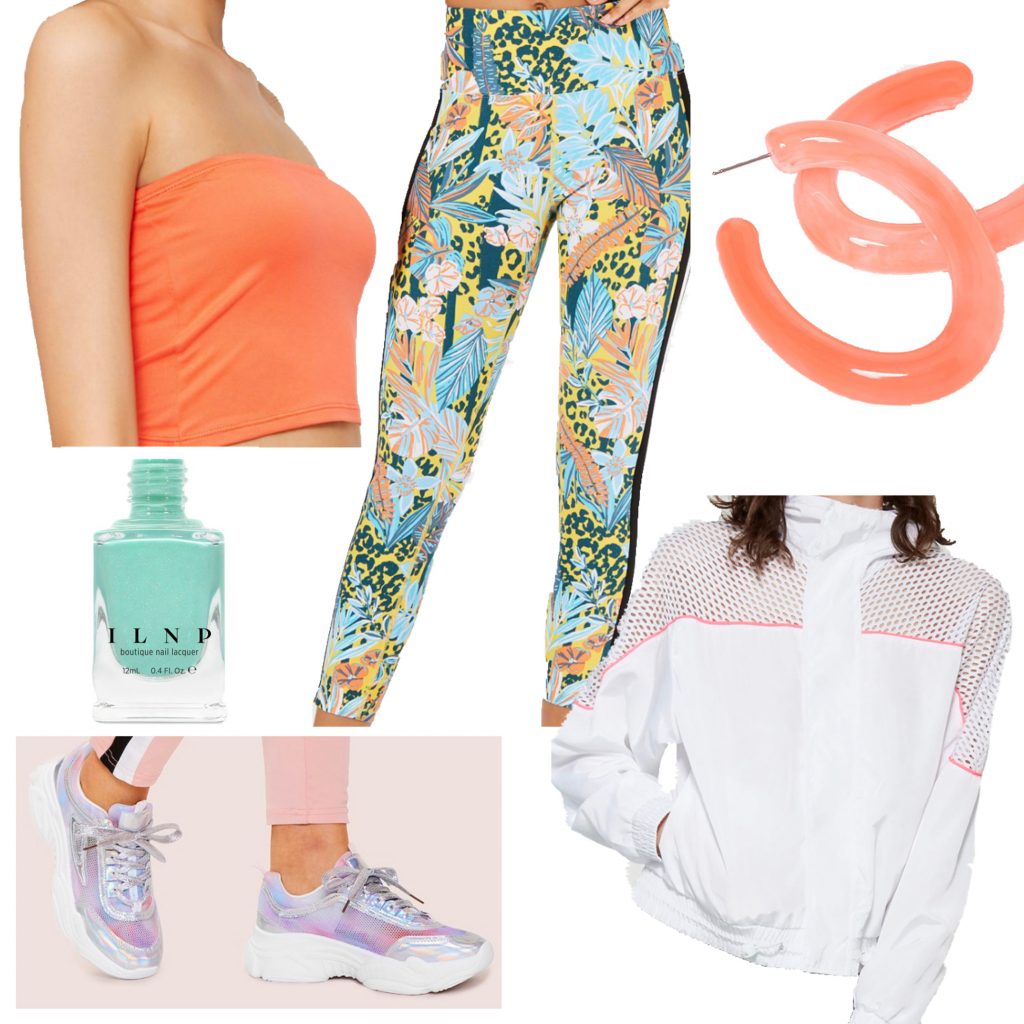 Products: Leggings – Macy's, Top – Ardene, Jacket – Century 21, Sneakers – Shein, Nail Polish – ILNP
Here is a bold yet casual outfit for summer! The colorful, tropical printed leggings are the centerpiece here, pulling the rest of the outfit together.
A coral tube top is a cute match for the printed leggings, and perfect to cool down in the hot weather. Matching coral hoop earrings and sparkly mint nail polish coordinate the look for a 2000s feel and add a pop of color to the face and hands.
These super cool holographic sneakers pick up all of the colors in the leggings…and everyone will see you coming from a mile away! These shoes are great for standing out while staying comfy on the go.
Finally, a white windbreaker tones down the colorful look while staying bright and breezy. It's perfect to throw over your shoulders on your way out the door!
3. Out on the Town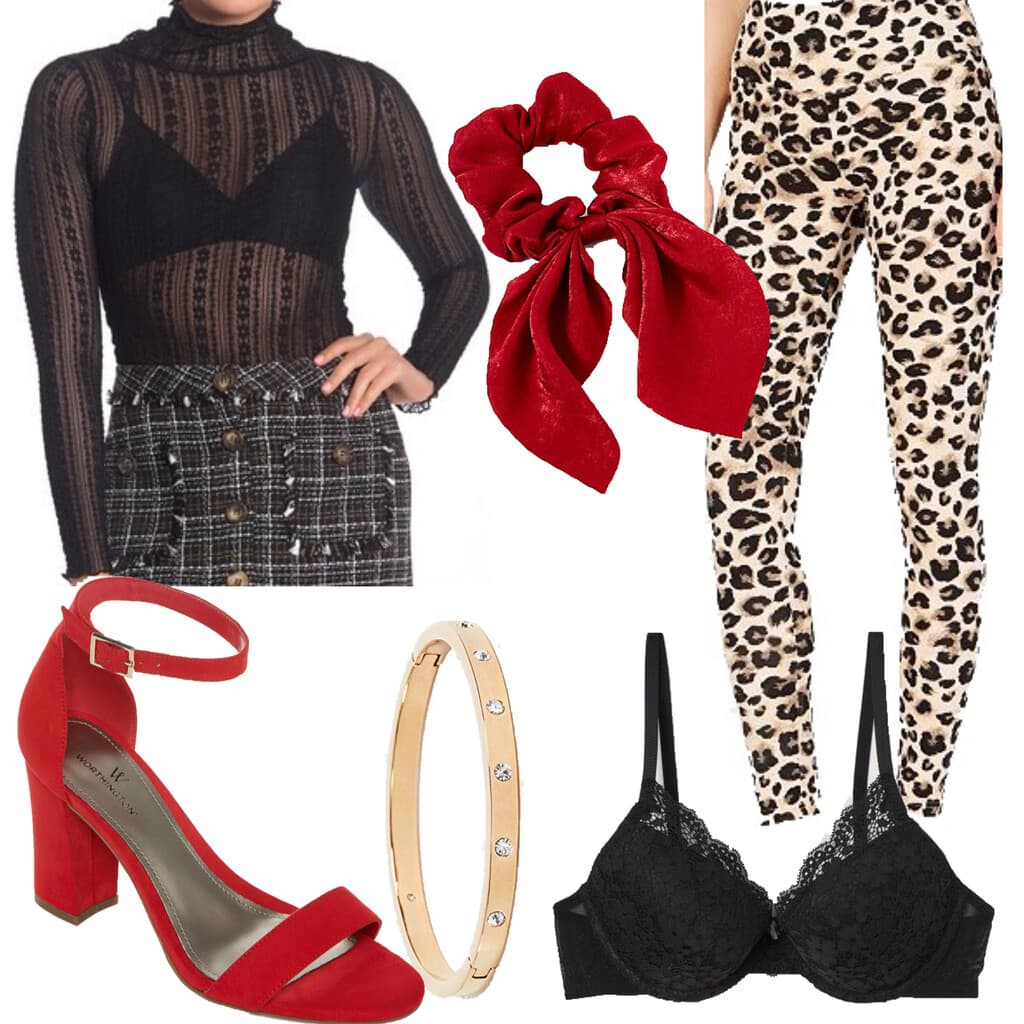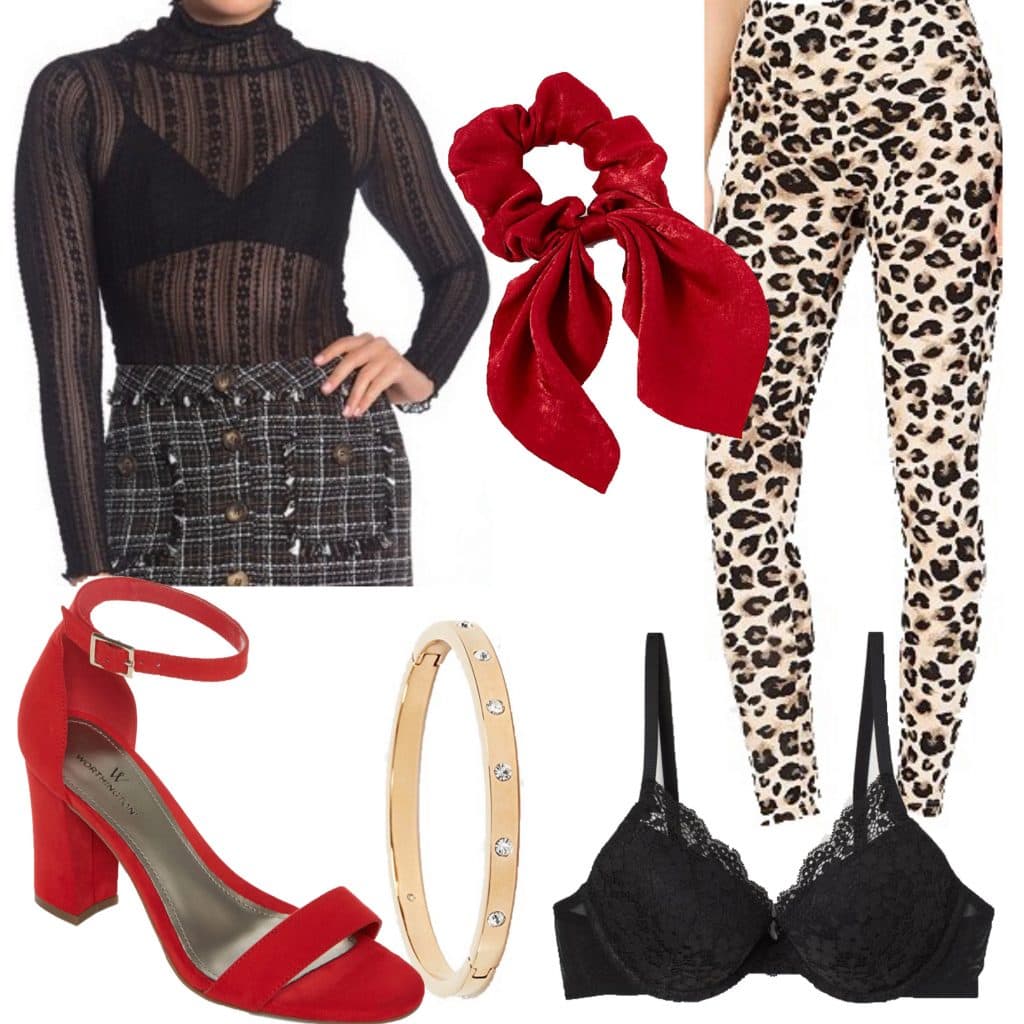 Products: Leggings – Macy's, Top – Nordstrom Rack, Bra – H&M, Shoes – JCPenney, Scrunchie – Free People, Bracelet – ShopBop
Never thought you could stay comfortable and wear leggings on a night out? Let this outfit change your mind!
Cheetah print leggings stand out and add a trendy print to a night out look. Pair them with a sheer black lace shirt and a black lace bra underneath to add a layer of chic class to this outfit!
Red suede heels pop against the black and the cheetah print, and draw the eyes to the legs and feet. Add a red scrunchie to further tie the shoes into the look and give an unexpected splash of color to your hair. A simple gold bangle bracelet enriches the sophistication of the look and gives your wrist a little sparkle.
What do you think?
Which of these outfits would you try first? What other prints or colors would you incorporate into your closet? Do you have a go-to pair of leggings?
Let me know what you think in the comments and keep an eye out for the next Middle School Trend!