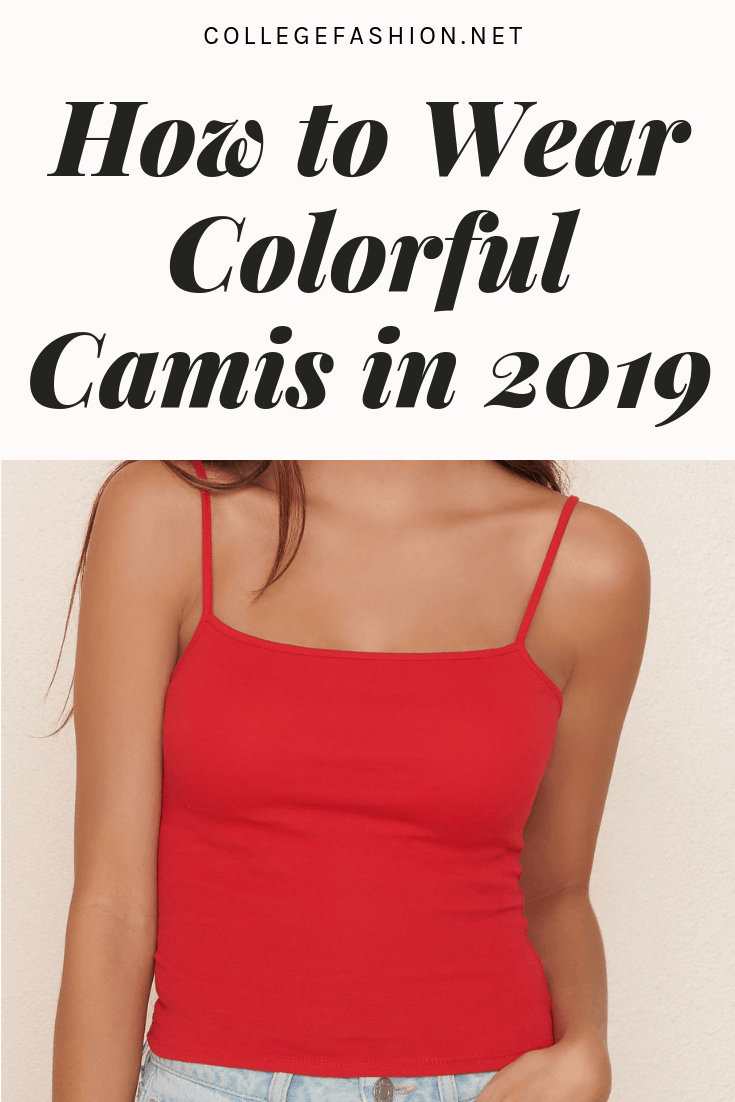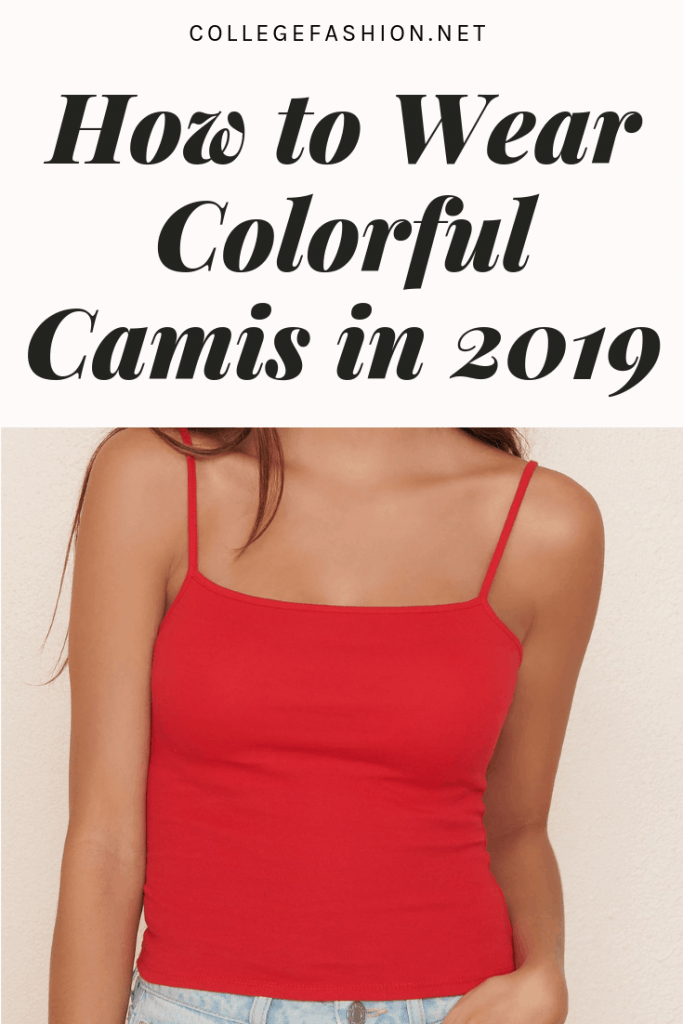 We all have evidence of regrettable fashion choices from the 2000s lined up in the back of our closets. From crazy prints and colors to sparkles EVERYWHERE, the clothes we wore in middle school make me surprised any of us were allowed out in public…
In this series, I'll show you how to take the items that you left at 8th grade graduation and re-purpose them for a modern day homage to our preteen years.
First up are colorful camis. I remember begging my mom to get me one from Justice in every shade so none of my outfits would be lacking a punch of spaghetti-strapped color.
Now, I've styled these camis (or ones found outside of the 'girl's' section) for trendy, modern day outfits.
1. Cute and Casual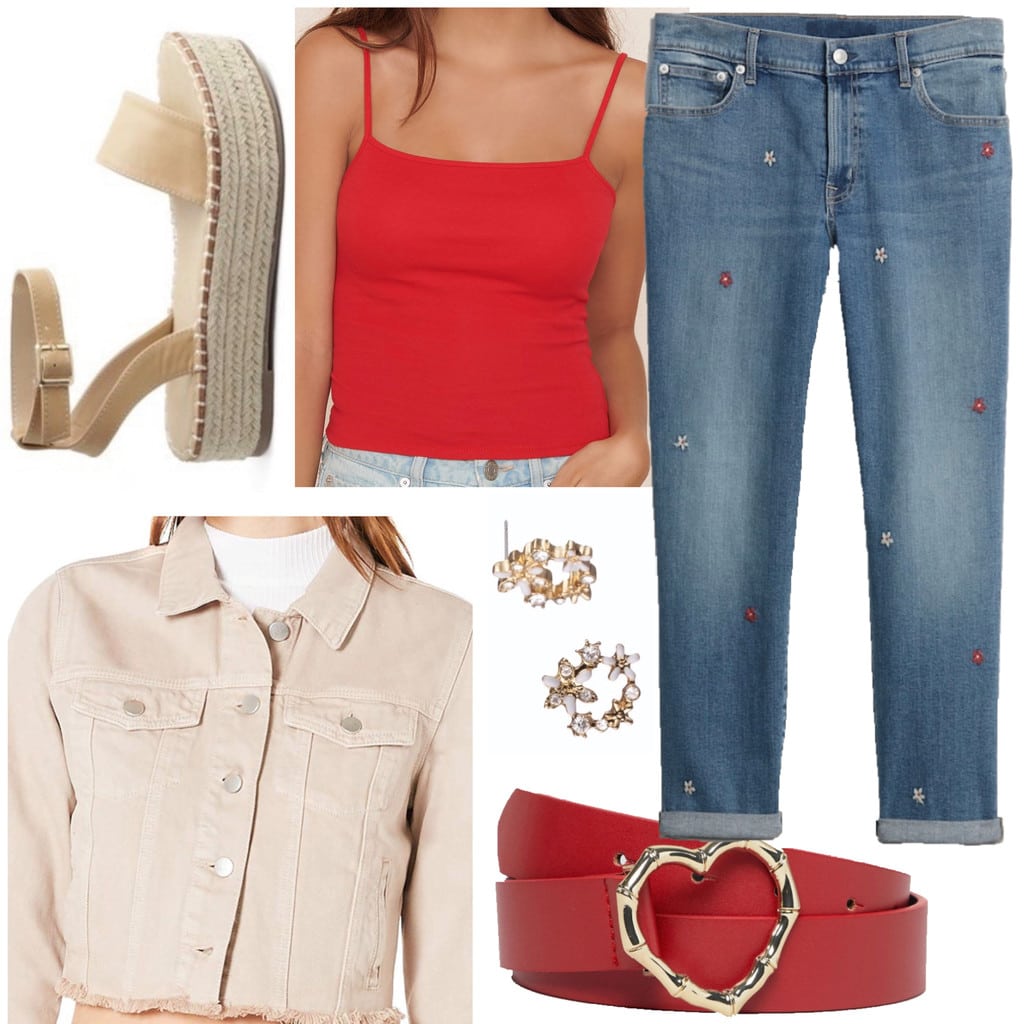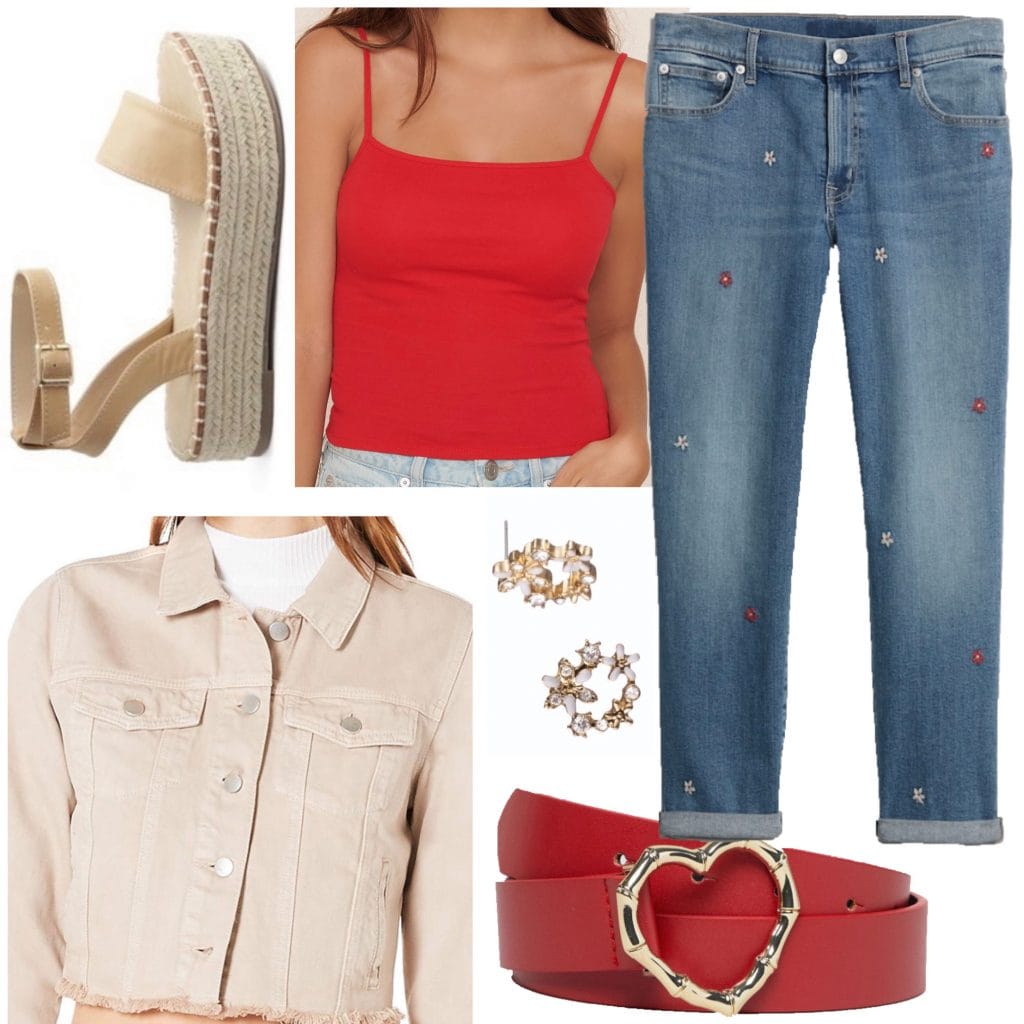 Products: Cami – Garage, Jeans – Gap Factory, Belt – ASOS, Jacket – Amazon, Shoes – Nordstrom Rack, Earrings – Lord & Taylor
Bright colors can be hard to tone down for a breezy, daytime look. Here, by using neutral colors and denim, a pop of color is transformed into a refreshing accent on a casual ensemble.
For a cute summertime day outfit, pair a bold, red cami with embroidered jeans and a fun belt. Espadrilles and a tan jean jacket add neutral tones to the red outfit, giving it a perfect 'girl-next-door' look.
Finally, floral earrings pick up the embroidery in the jeans and the gold tone of the belt to complete the look.
2. Office Friendly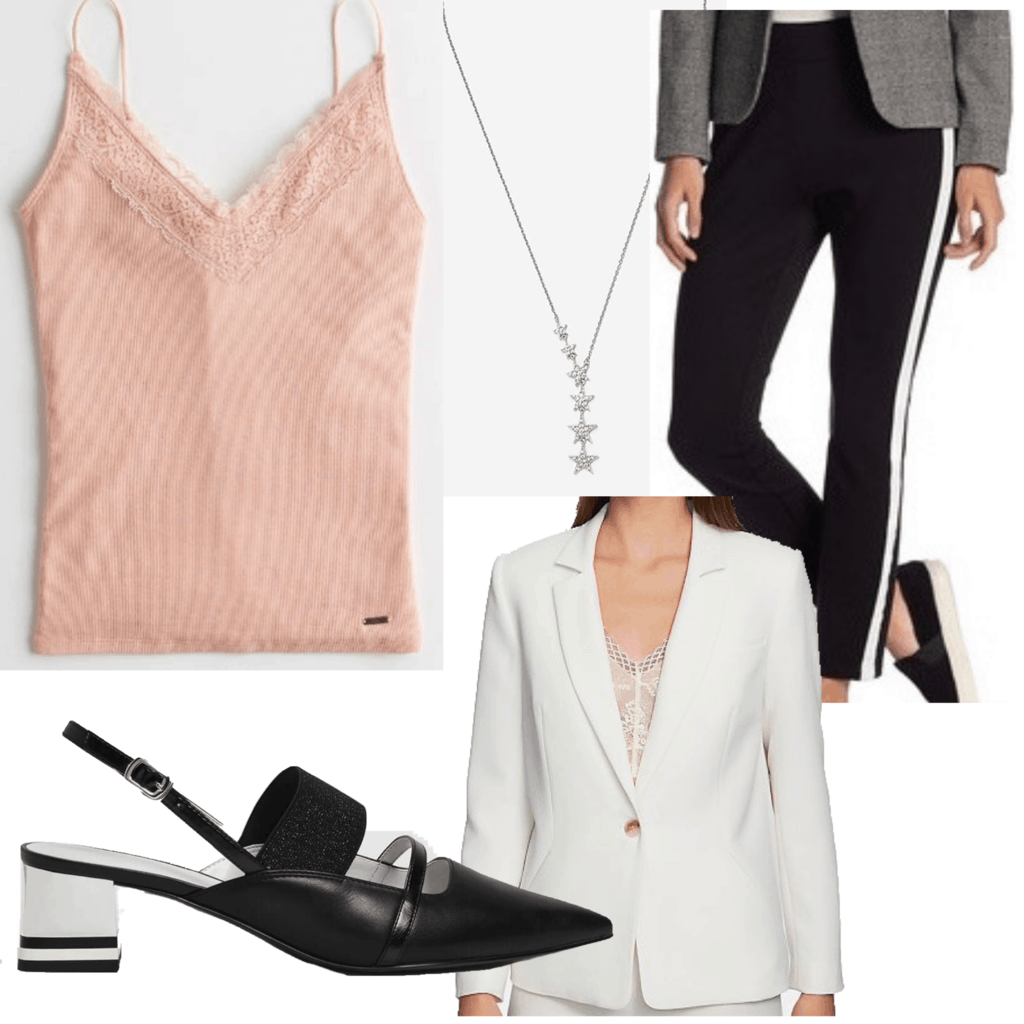 Products: Cami – Hollister, Pants – Nordstrom Rack, Jacket – Macy's, Shoes – Charles & Keith, Necklace – Express
In this look, the lace cami is kicked up a notch for a business casual occasion. Using the light pink of the cami as a pop of color in a black-and-white outfit allows it to be the star of the show.
Tuxedo stripe pants and black and white chunky striped heels give this outfit coordination and class! Pair them with a white blazer for a bit more structure and workplace coverage.
A simple silver star necklace gives a playful vibe to this no-nonsense outfit and helps draw attention to the gorgeous lace neckline of this cami.
3. Night Out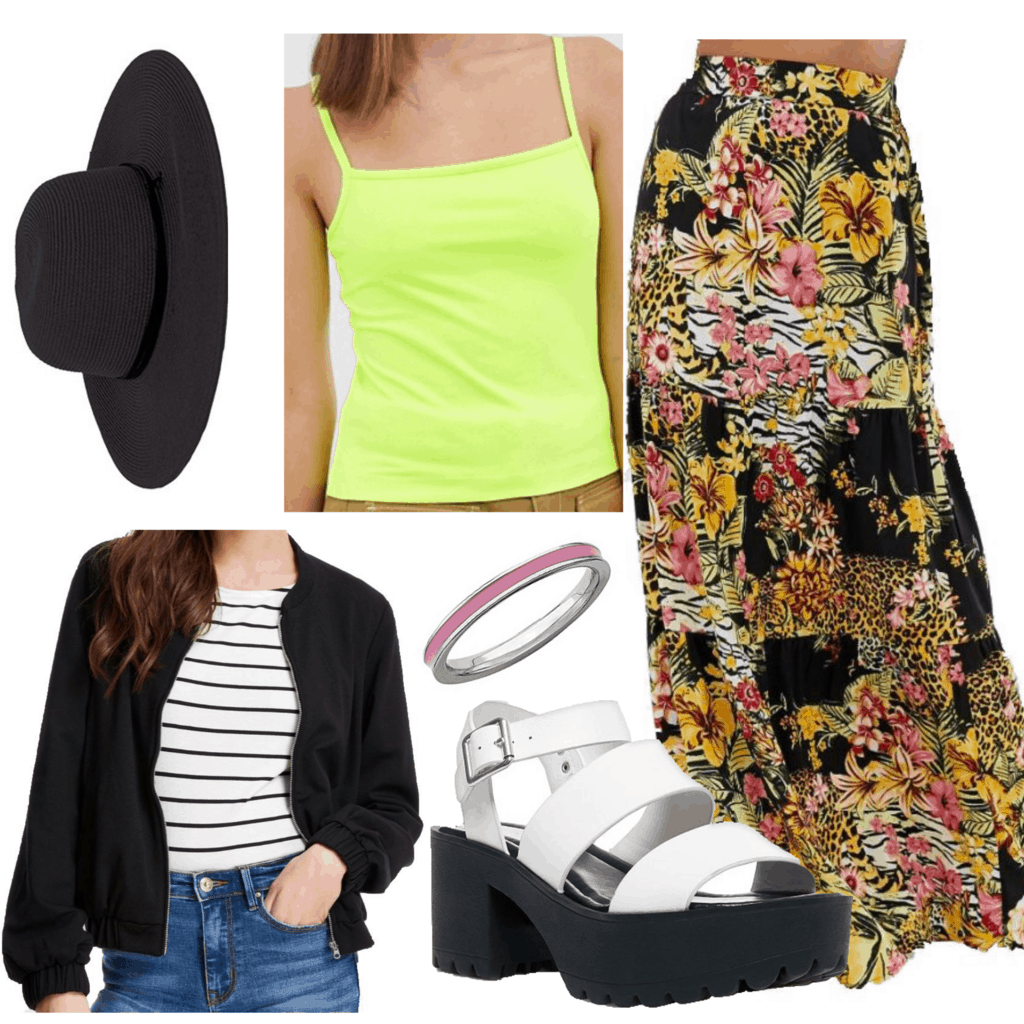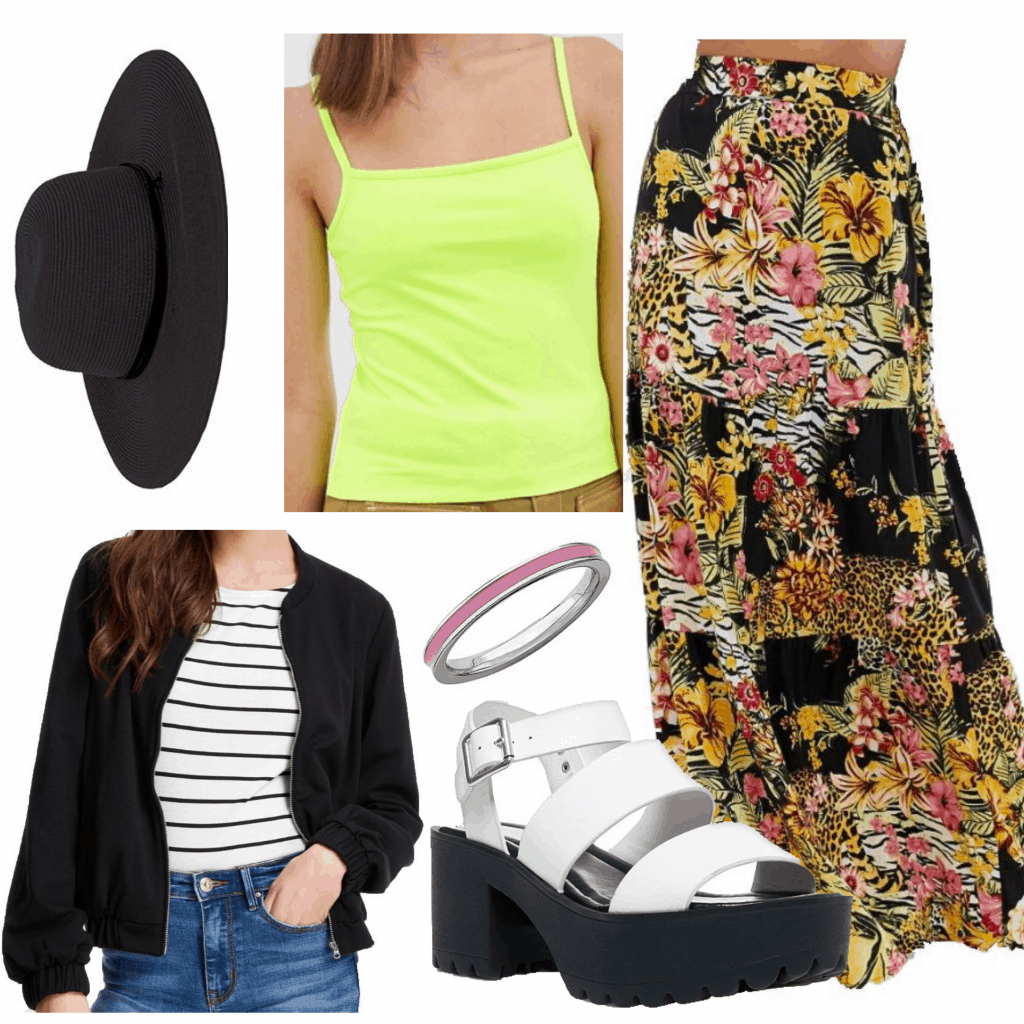 Products: Cami – ASOS, Skirt – ASOS, Jacket – Romwe, Shoes – Macy's, Hat – Macy's, Ring – JCPenney
If you feel like taking a walk on the wild side, this outfit features a neon green cami with funky prints and contrasting colors!
The fluorescent cami picks up the green in a unique animal- and floral-printed skirt. For the transition from day to a colder night, a sleek, black bomber jacket gives you warmth while looking cool!
Black and white strappy platforms peeking out from under the maxi skirt give some height and take this look from day to night.
Finally, a black wide-brimmed hat and a pink ring pick up the colors of the maxi skirt and give this outfit a put-together, accessorized feel.
What do you think?
Where would you rock a colorful cami? What was your go-to piece of clothing in middle school? What would you like to see styled next?
Let me know in the comments below!