This post may contain affiliate links, which means we may receive a commission if you purchase through our links. Please
read our full disclosure here
.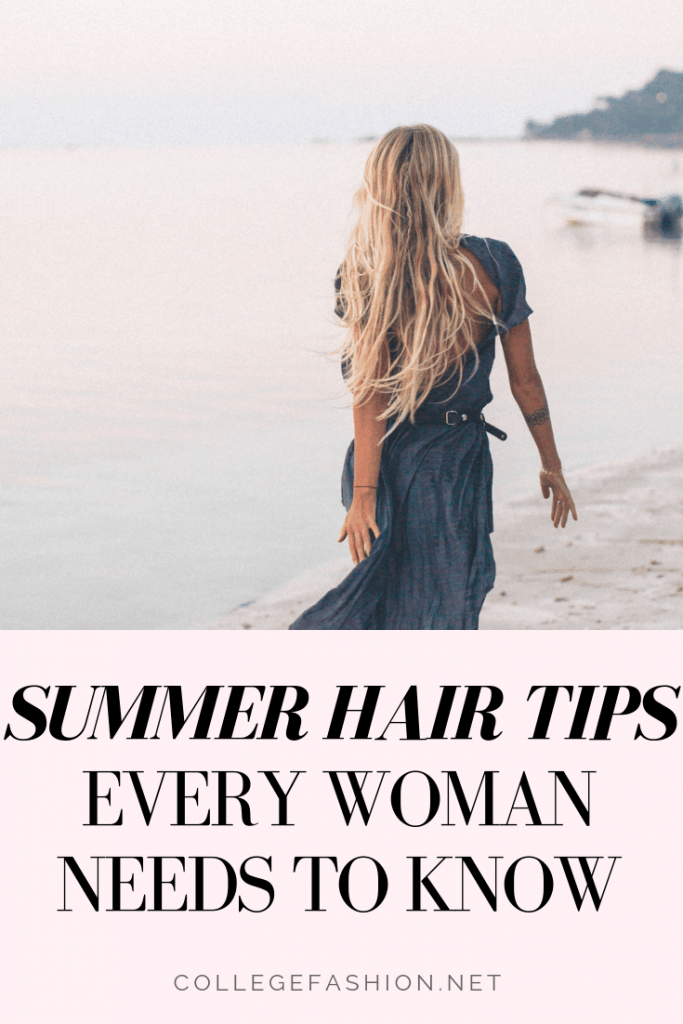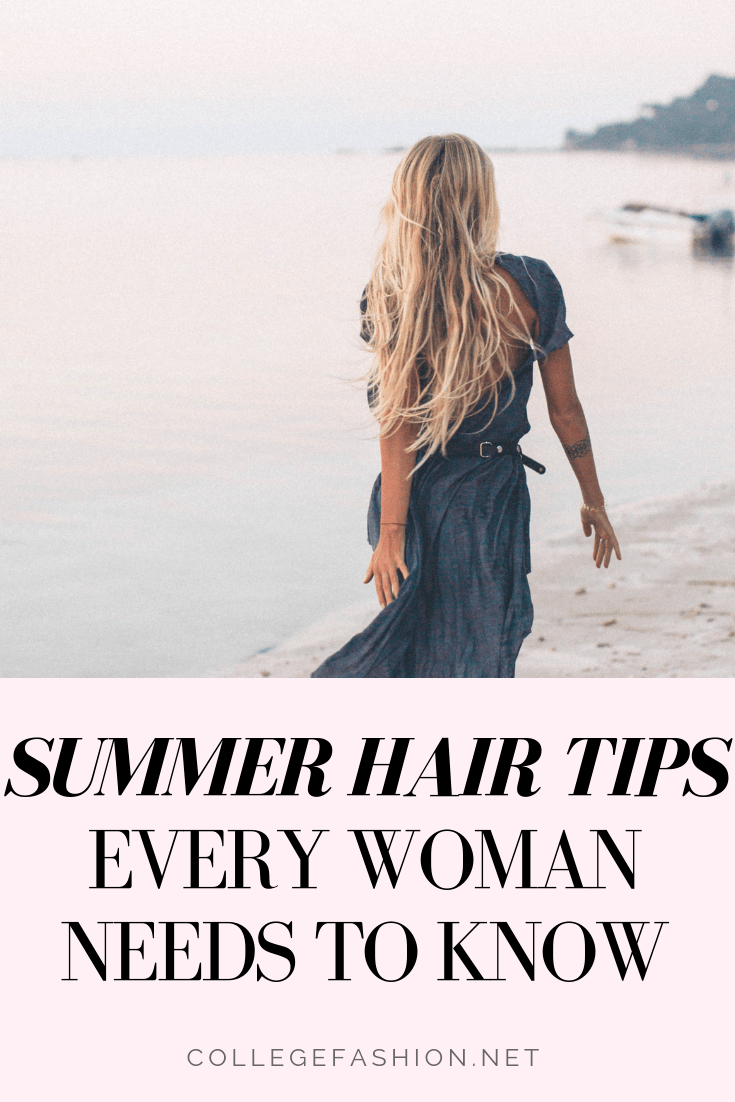 When temperatures change, it's important to update your hair care routine to keep your locks looking their best.
Depending on the summer weather where you live (e.g. whether it's dry or humid), your hair can get either extremely brittle or crazy oily — that is, if you aren't caring for it properly.
We all want that blowing-in-the-wind, shiny-as-a-horse's-mane hair that the models in every ad seem to have. Luckily, it isn't all too difficult to achieve no matter your hair type! Here are the summer hair tips to know to keep your hair looking its best:
#1: Pick a good shampoo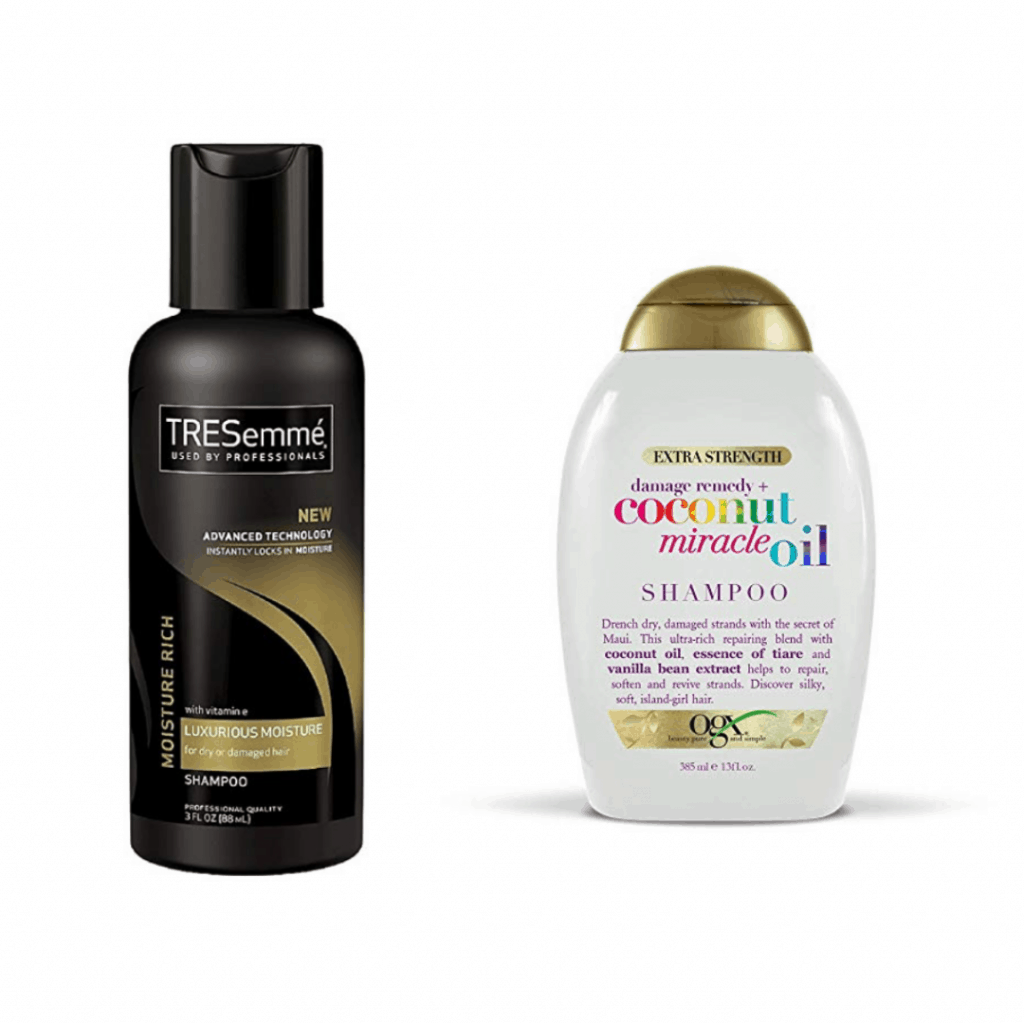 Products: Moisturizing shampoo – TRESemme, Coconut Oil shampoo – OGX
This is how it all begins! The right shampoo is so important, doubly so in the summer months when you may be washing more frequently.
If you tend to wash your hair every day, there are shampoos, like the OGX one above, specifically meant for that which have a lighter load of chemicals so that your hair doesn't need to endure such a heavy scrubbing! Note: I only recommend washing daily if you have to because of sports or being out in the heat all day; otherwise try to wash as infrequently as possible.
If you wash it every other day or every 2-3 days, then I highly recommend something moisturizing for dry-normal hair (look for words like moisture-rich à la the TRESemme shampoo above), and something nourishing and oil-free for normal-oily hair (stay away from argan oil, marula oil and all of that fun stuff for this step).
All this being said, no one knows your hair better than you, so adjust accordingly.
#2: Pick a good conditioner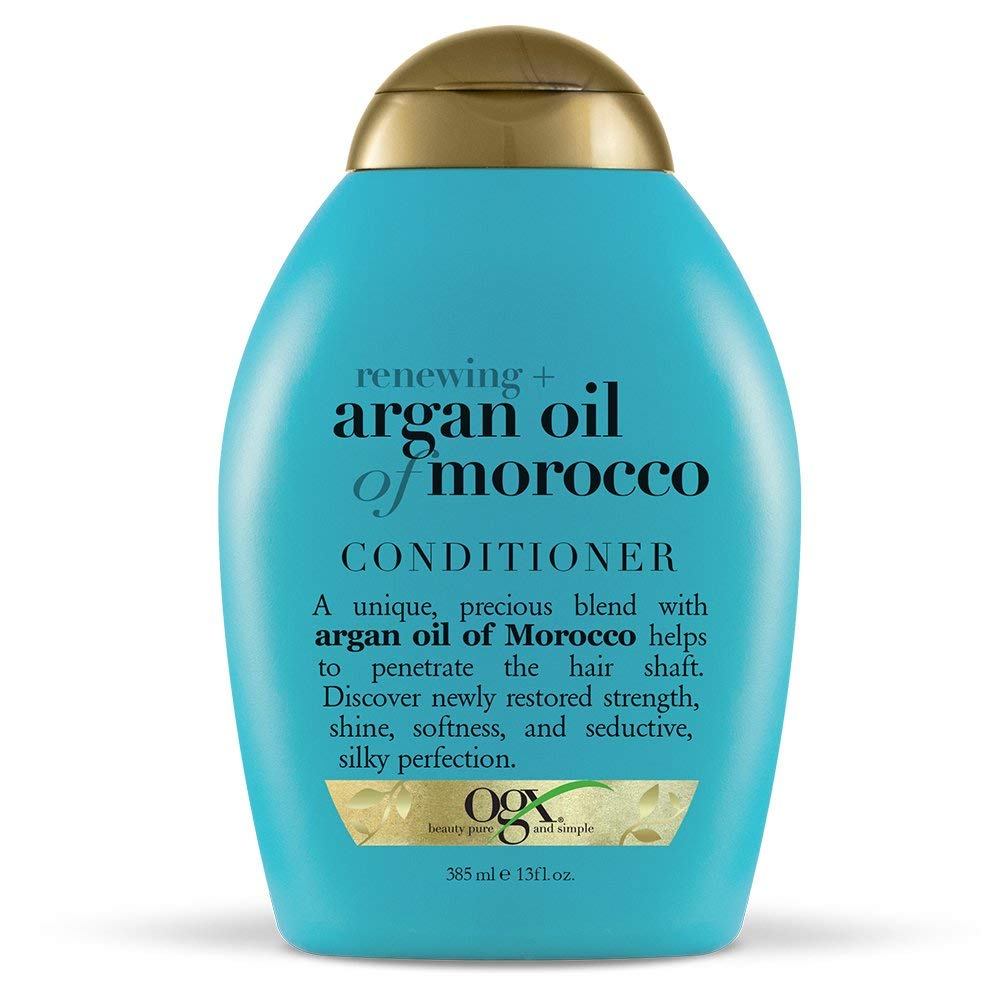 Product: Argan Oil Conditioner – OGX
This stems off the last step, and again, you know your hair best, so modify based on your hair type!
When it comes to summertime, if I'm in a particularly humid place then I like to try something frizz-easing. The Shea Moisture conditioner we talked about in our summer hair products post is a great one!
Or, if it's dry outside, I like to use something with argan oil, like the OGX conditioner above, that's extra moisturizing. When I do this step, I make sure not to use it too close to my scalp so it doesn't cause excess oil production!
#3: Heat is not your best friend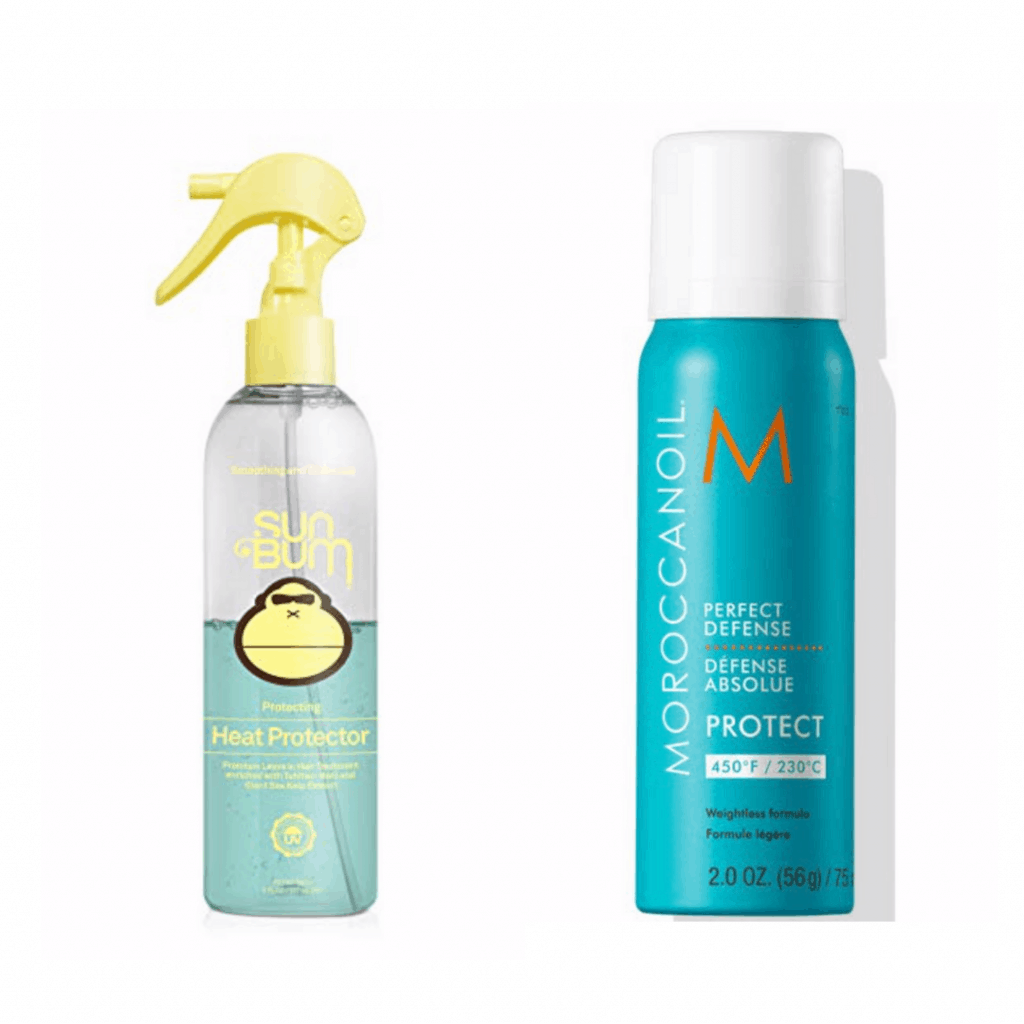 Products: Heat Protector – Sun Bum, Perfect Defense Heat Protector – Moroccanoil
Heat should be used sparingly and this is doubly true when it's already so hot outside!
Try to avoid blow drying your hair after every shower. The great thing about summer is that you won't freeze if you go outside with wet hair, making this easier. And use those straighteners and curlers as infrequently as possible.
If you do need to use heat on your hair, though, (as we all do now and then) be kind to your strands by using a heat protection spray like the ones above before you do.
#4: Find a nice hair oil or leave in conditioner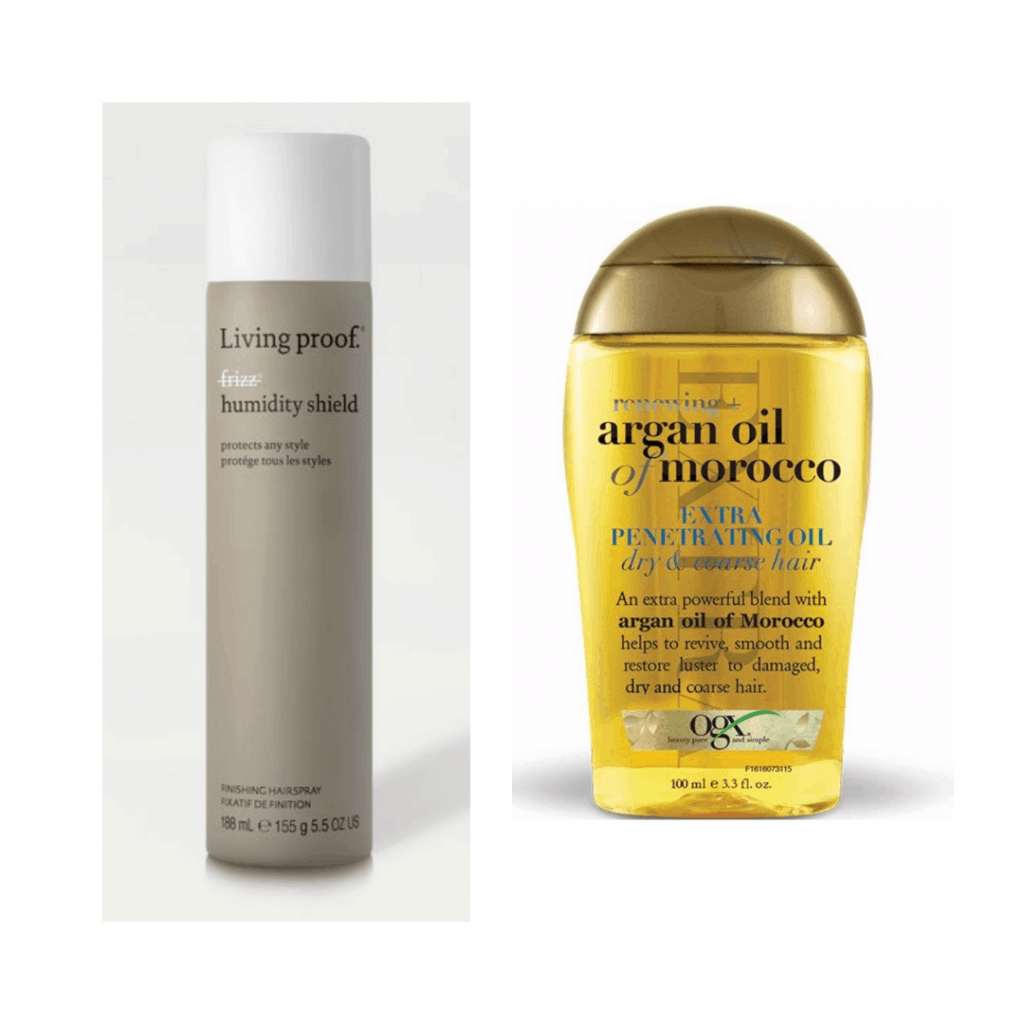 Products: Humidity Shield – Living proof, Argan oil – OGX
These are so underrated! If you need to lightly style your hair or it's a little frizzy, running your hands through your hair with a little hair oil or leave in conditioner on your fingertips is a great, and really easy fix.
The difference between the two, in my opinion, is that I find that hair oil is a little lighter and makes your hair shine a little more. However, if you have oily hair and just need a little moisture, a leave in conditioner used before you style would be the way to go!
#5: Scented sprays don't necessarily hurt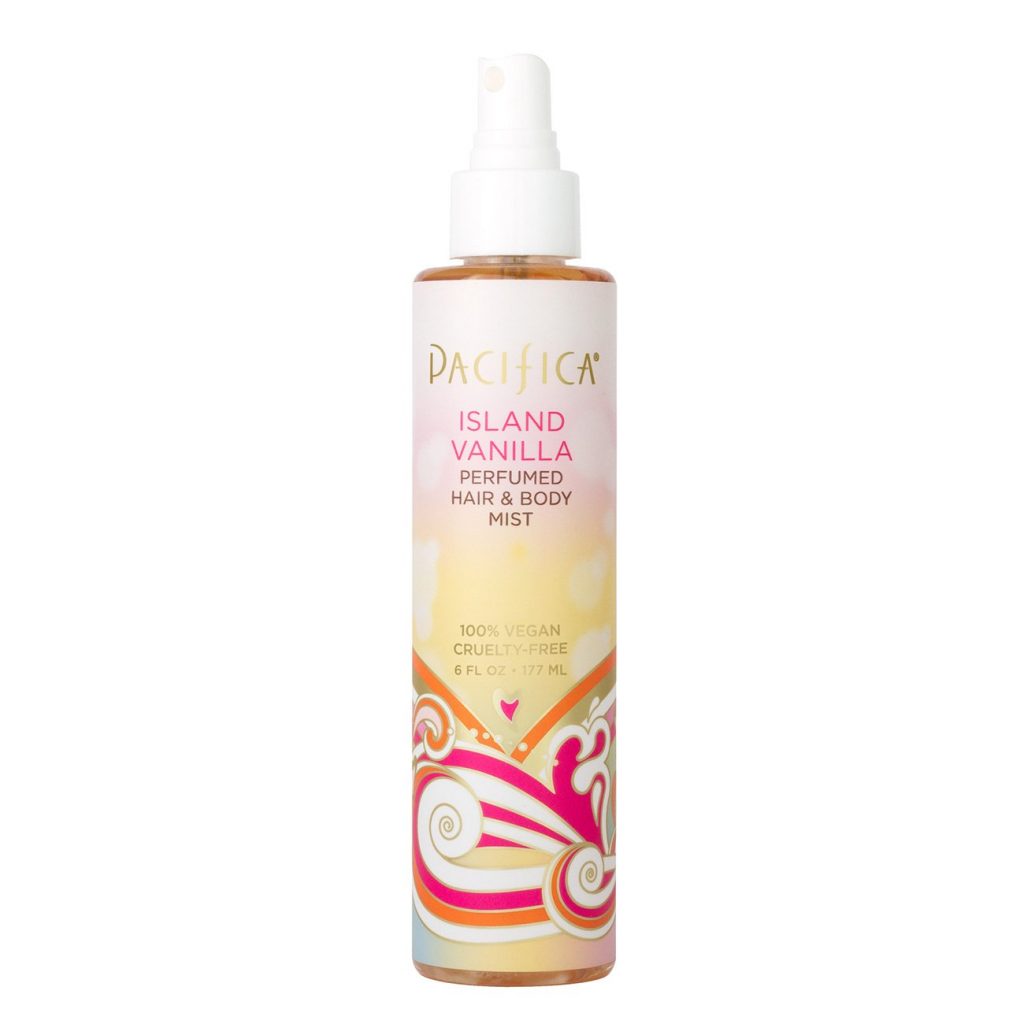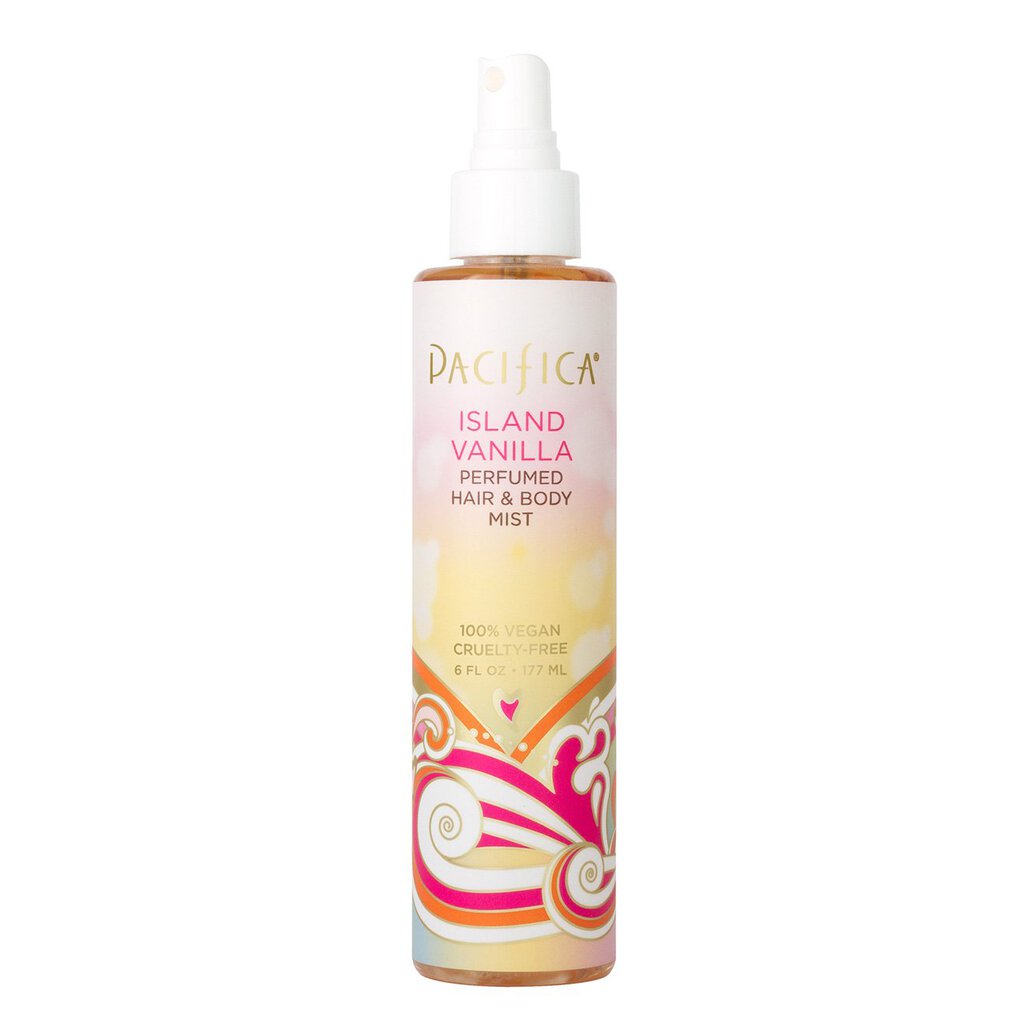 Product: Hair and Body Mist – Pacifica
There are some lovely smelling hair mists out there, and while perfume for the hair doesn't necessarily sound all that good for its health, I've found that most of them don't actually do any harm. (The thing to watch is the alcohol content — and obviously, spritz sparingly.)
I find that hair mists can actually be a great way to freshen up my hair when I haven't washed it in a while. And if you choose a good one (like this Pacifica one, which has rave reviews), the scent will last on your hair until your next shampoo!
#6: If you're going to use dry shampoo, choose wisely!

Product: Texturizing Dry Shampoo (Coconut Scent) – Not Your Mother's
Most dry shampoos are not going to be too great for your hair if used regularly, and I would absolutely not recommend substituting regular shampooing for dry shampoo.
That said, when you're in a hurry or super busy or your hair just needs a little volume, dry shampoo can be super handy!
There are a ton of different types as well, so as always, try and find one that suits your hair type. The one above is perfect for summer as it texturizes and adds an amazing coconut scent to your hair. (See our list of the best dry shampoos for more recs.)
#7: Your hairbrush really, REALLY makes a difference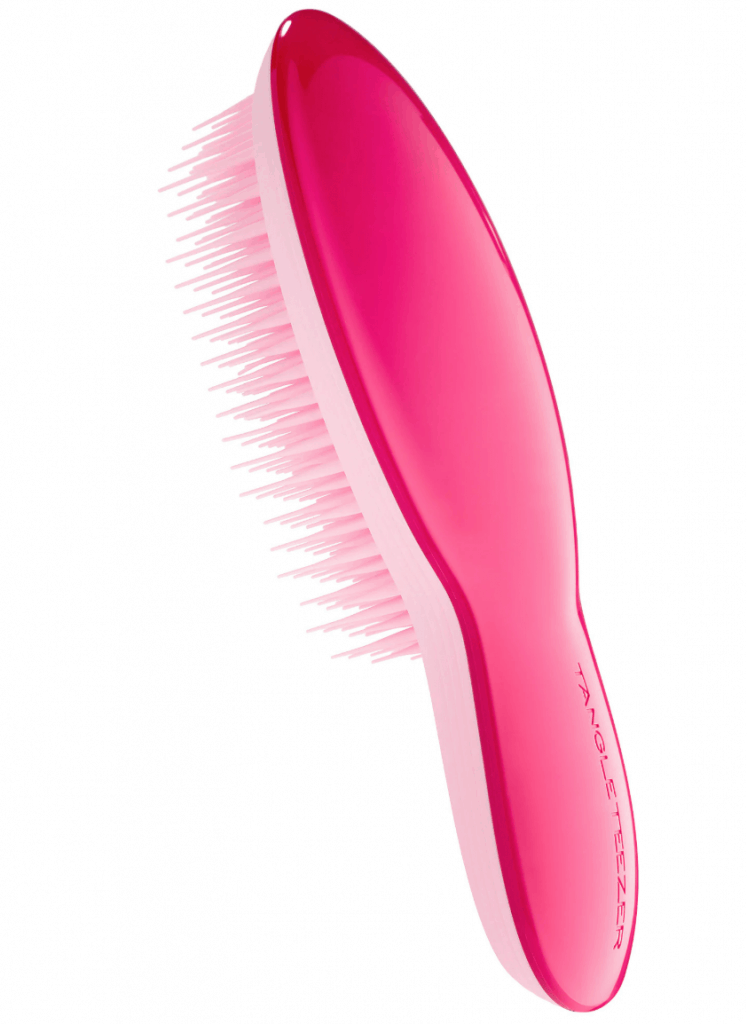 Product: Ultimate Finishing Hair Brush – Tangle Teezer
If you find that brushing your hair is a painful or even slightly difficult example, your hairbrush could be the problem.
Personally, it took me quite a while to find something that suited me (and also to realise that brushing your hair when it's wet is never a good idea, it should always be semi-dry)!
The Tangle Teezer brush above is a popular choice as you can use it on wet hair if you have to and it won't damage the way other brushes do! It has zillions of five star reviews for a reason.
Another tip is to run through your hair with a comb after brushing it. This will help reduce tangles and frizz.
What do you think?
What are your best summer haircare tips? Do you have a favorite product? How does your routine change when it gets warmer outside? I want to know, so let me know in the comments below!