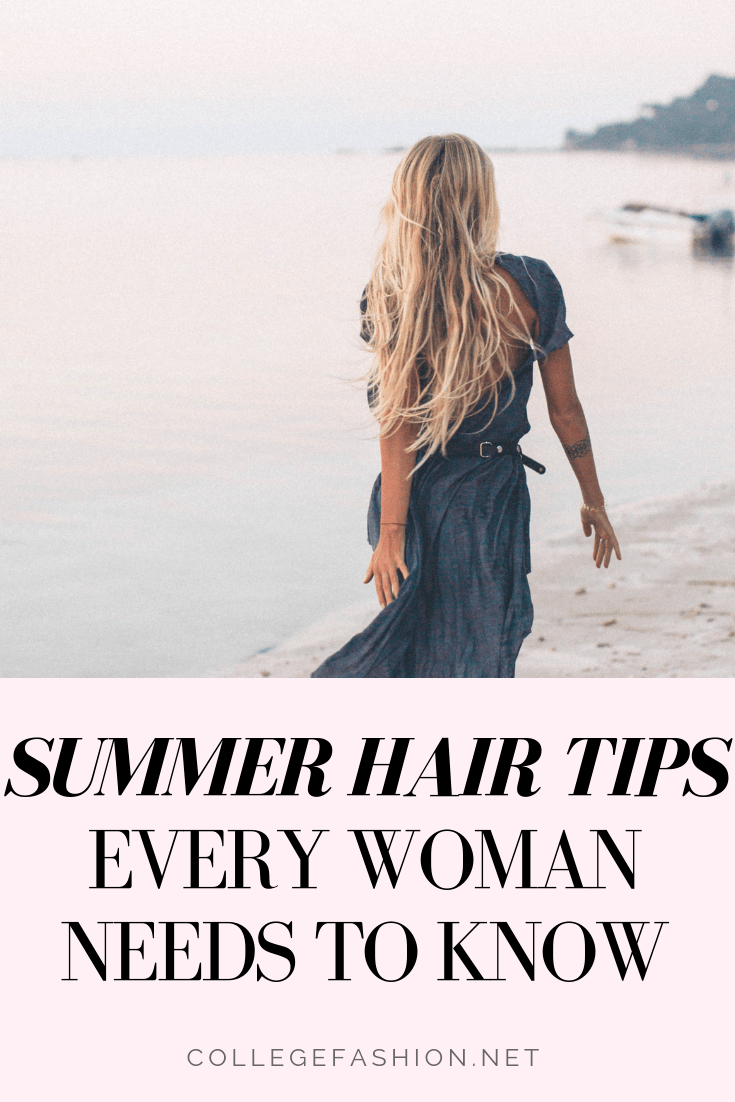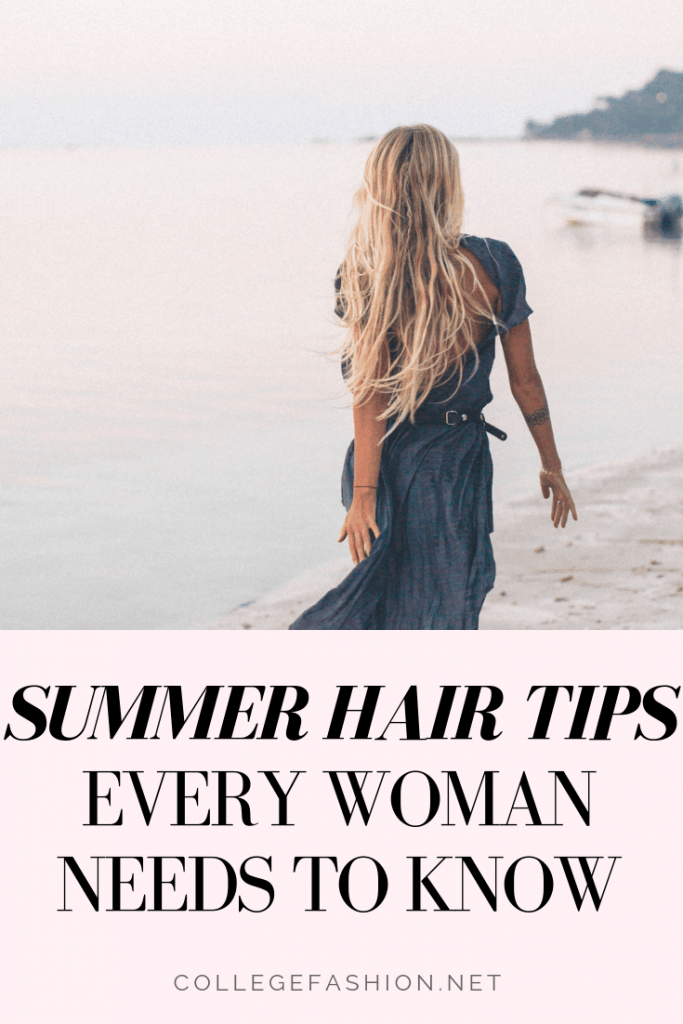 In this post, I'm going to give you some summer hair care tips and tricks to maintain healthy hair in the summer months.
When temperatures change, it's important to update your hair care routine to keep your locks looking their best.
Depending on the summer weather where you live (e.g., whether it's dry or humid), your hair can get either extremely brittle or crazy oily — that is if you aren't caring for it properly.
We all want that shiny-as-a-horse's-mane hair that the models in every ad seem to have. Luckily, it isn't all too difficult to achieve, no matter your hair type! Here are the summer hair care tips to know to keep your hair looking its best:
#1: Pick a good shampoo
This is how it all begins! The right shampoo is so important, doubly so in the summer months when you may be washing more frequently.
If you tend to wash your hair every day, there are shampoos, like this OGX one, specifically meant for that. It has a lighter load of chemicals so that your hair doesn't need to endure such a heavy scrubbing!
Note: I only recommend washing daily if you have to because of sports or being out in the heat all day; otherwise, try to wash as infrequently as possible. (Try using a shower cap or keep your hair in a bun while you shower.)
If you wash it every other day or every 2-3 days, then I highly recommend something moisturizing for dry-normal hair (look for words like moisture-rich à la this TRESemme shampoo), and something nourishing and oil-free for normal-oily hair (stay away from argan oil, marula oil and all of that fun stuff for this step).
All this being said, no one knows your hair better than you, so adjust accordingly.
#2: Pick a good conditioner
This stems from the last step, and again, you know your hair best, so modify it based on your hair type!
When it comes to summertime, if I'm in a particularly humid place, then I like to try something frizz-easing. The Shea Moisture conditioner we talked about in our summer hair products post is a great one!
Or, if it's dry outside, I like to use something with argan oil, like this OGX conditioner, that's extra moisturizing. When I do this step, I make sure not to use it too close to my scalp so it doesn't cause excess oil production!
Related reading: The All-Time Best Haircuts for Frizzy Hair (+ Products & Tips)
#3: Heat is not your best friend
Heat should be used sparingly, and this is doubly true when it's already so hot outside!
Try to avoid heat styling your hair as much as you can. The great thing about summer is that you won't freeze if you go outside with wet hair, making this easier. And use those straighteners and curlers as infrequently as possible.
If you do need to use heat on your hair, though (as we all do now and then) be kind to your strands by using a heat protection spray like the ones above before you do.
#4: Find a nice hair oil or leave-in conditioner
These are so underrated! If you need to style your hair lightly or it's a little frizzy, running your hands through your hair with a little hair oil or leave-in conditioner on your fingertips is a great and really easy fix.
(Especially if you have more dense or curly hair, this is a must!)
The difference between the two, in my opinion, is that I find that hair oil is a little lighter and makes your hair shine a little more. However, if you have oily hair and just need a little moisture, a leave-in conditioner used before you style would be the way to go!
#5: Scented sprays don't necessarily hurt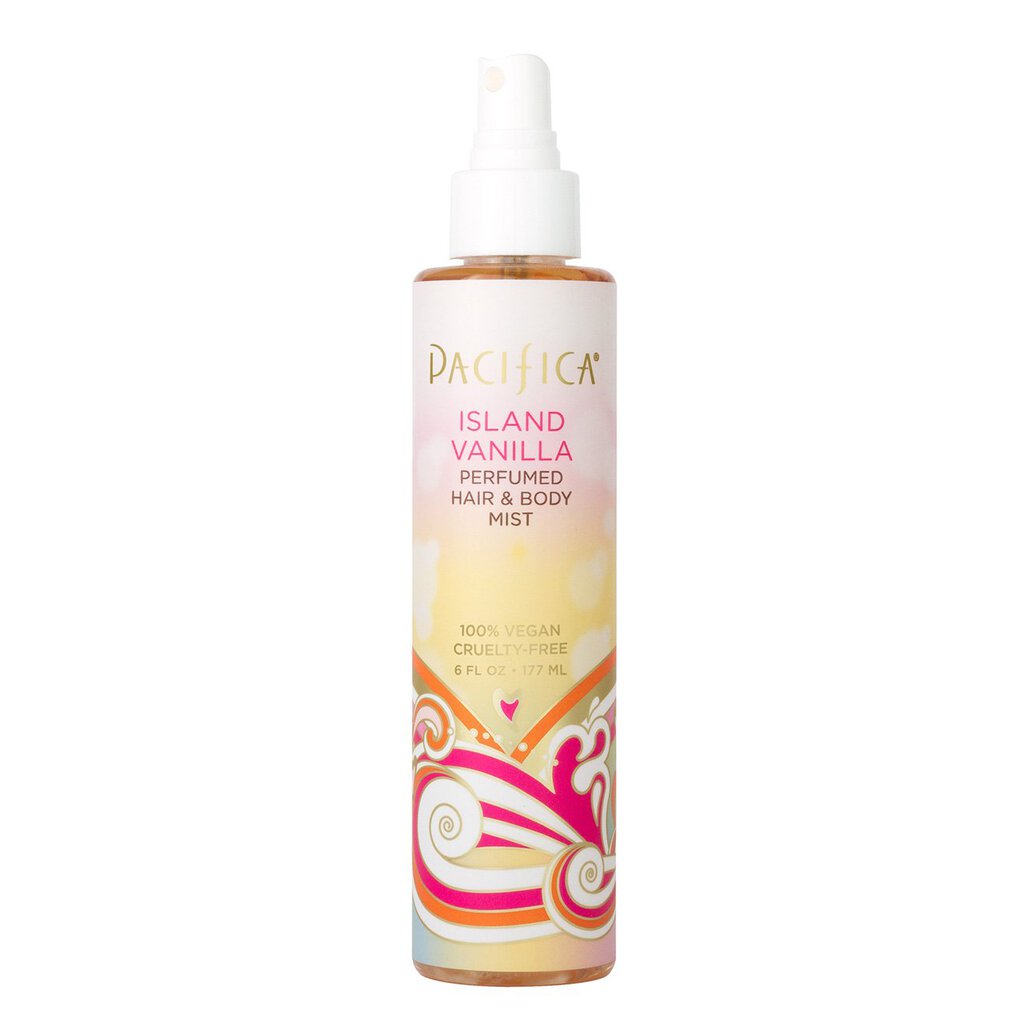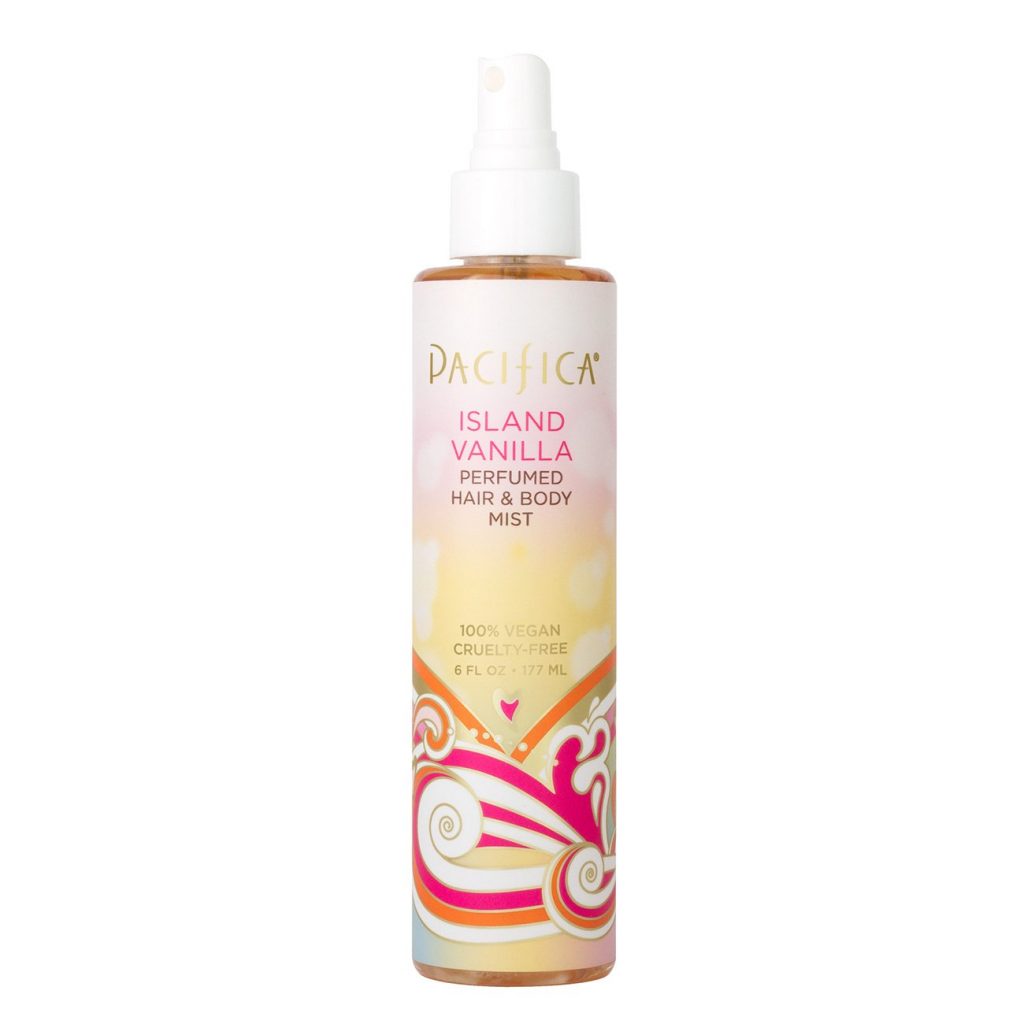 There are some lovely-smelling hair mists out there, and while perfume for the hair doesn't necessarily sound all that good for its health, I've found that most of them don't actually do any harm. (The thing to watch is the alcohol content — and obviously, spritz sparingly.)
I find that hair mists can actually be a great way to freshen up my hair when I haven't washed it in a while. And if you choose a good one (like this Pacifica one, which has rave reviews), the scent will last on your hair until your next shampoo!
#6: If you're going to use dry shampoo, choose wisely!

Most dry shampoos are not going to be too great for your hair if used regularly, and I would absolutely not recommend substituting regular shampooing for dry shampoo.
That said, when you're in a hurry or super busy, or your hair just needs a little volume, dry shampoo can be super handy!
There are a ton of different types as well, so as always, try and find one that suits your hair type. This one is perfect for summer as it texturizes and adds an amazing coconut scent to your hair. (See our list of the best dry shampoos for more recs.)
#7: Your hairbrush really, REALLY makes a difference
If you find that brushing your hair is a painful or even slightly difficult example, your hairbrush could be the problem.
Personally, it took me quite a while to find something that suited me (and also to realize that brushing your hair when it's wet is never a good idea, it should always be semi-dry)!
The Tangle Teezer brush above is a popular choice as you can use it on wet hair if you have to, and it won't damage the way other brushes do! It has zillions of five-star reviews for a reason.
Another tip is to run through your hair with a comb after brushing it. This will help reduce tangles and frizz.
#8: Yes, it's cliche but… drink lots of water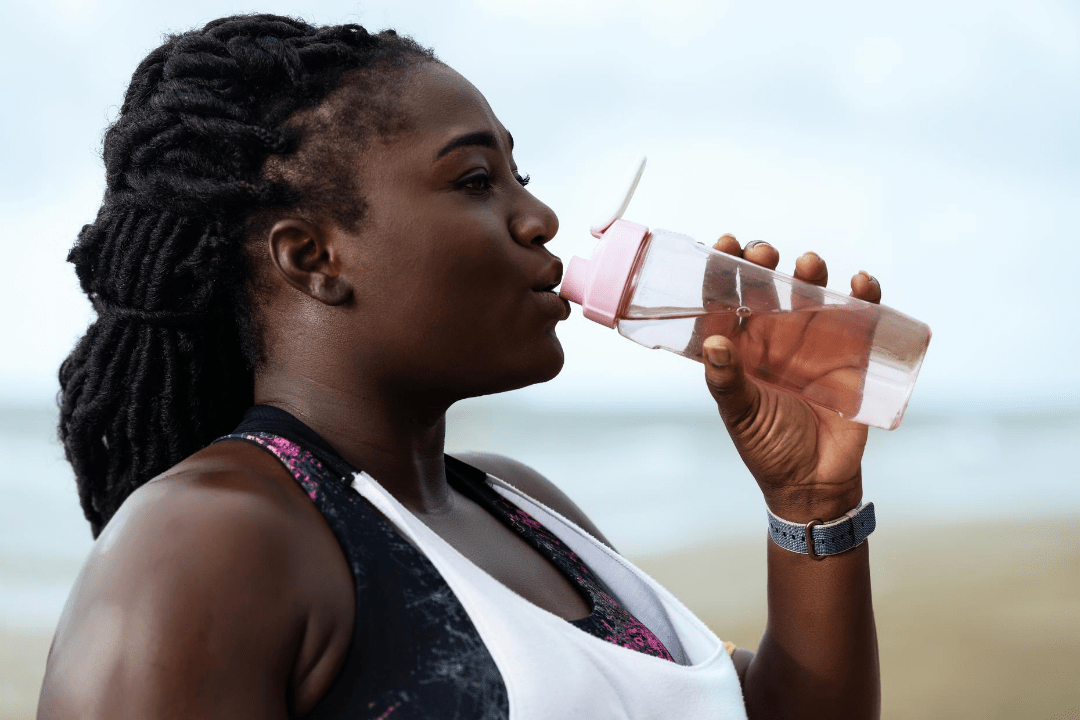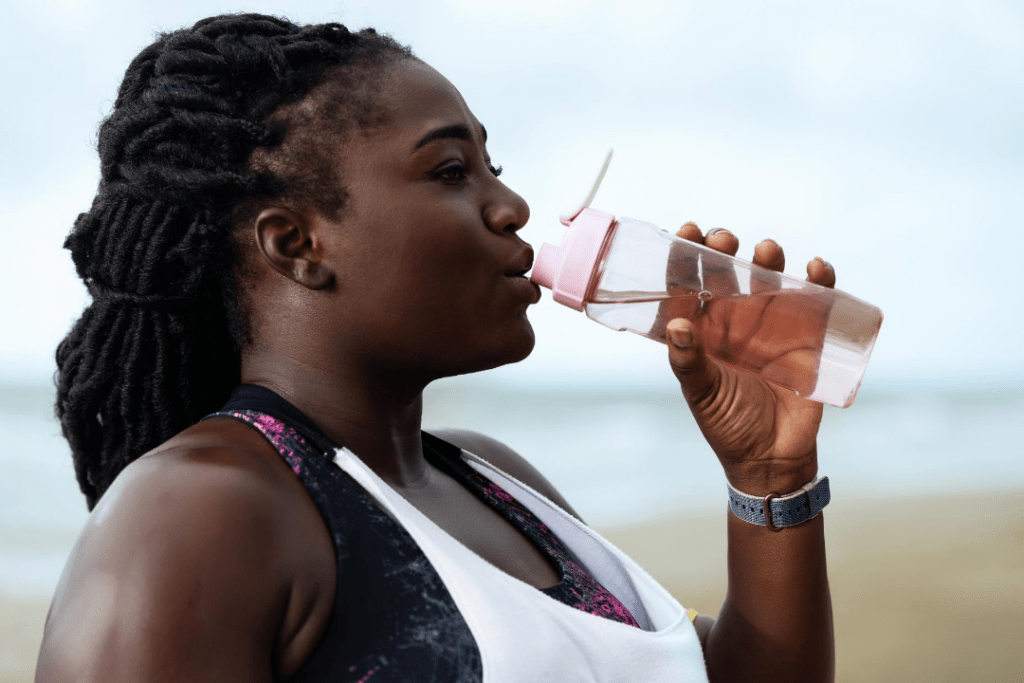 Yes, you've heard it a million times, but that's because it works. Take yourself over to the hydration station for some h2O. It's key to having healthy hair in the summer months.
Staying hydrated all summer is important for not just your hair but your entire body. By drinking more water throughout the day, you'll quench your thirst and keep both your skin and hair healthy.
#9: Change your pillowcase to fight frizz every day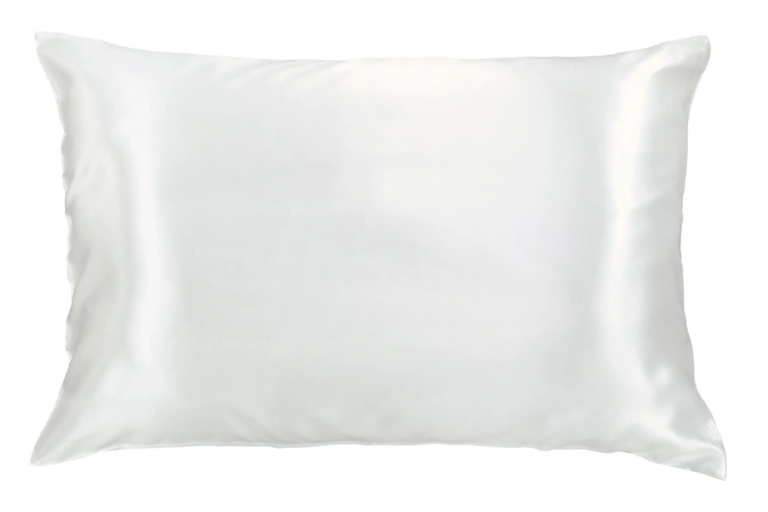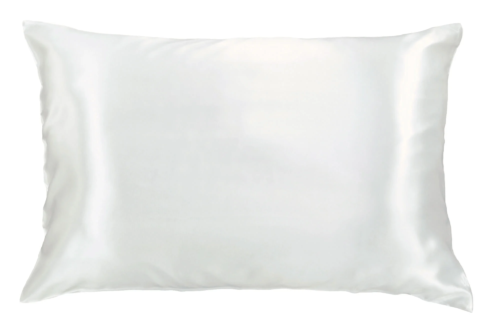 Your cotton pillowcase might be sabotaging your hair. If you haven't done this already, be sure to swap out your cotton pillowcase for a silk one.
Silk pillowcases put less friction on your hair when you're tossing and turning. You'll wake up with less frizzy hair (and more time in the morning!), and over time, you will see less breakage and healthier strands.
This great satin pillowcase from Celestial Silk, which I got as a sample from the brand, is amazingly soft, made of real silk, and comes in every color under the sun. It's my favorite pillowcase ever, and I will be buying them for all my friends this Xmas.
#10: Shield your hair from the sun with accessories
UV rays can damage hair in the summer, so whenever possible, it's important to shield your hair from the sun. This is a great chance to stock up on cute accessories!
When you're lounging at the beach or walking around under the beating sun, use hats and headbands to your advantage. Big floppy hats, baseball caps, or thick headbands are so cute for summer outfits and can keep your hair under control while you're out in the sun.
#11: Take cold showers when possible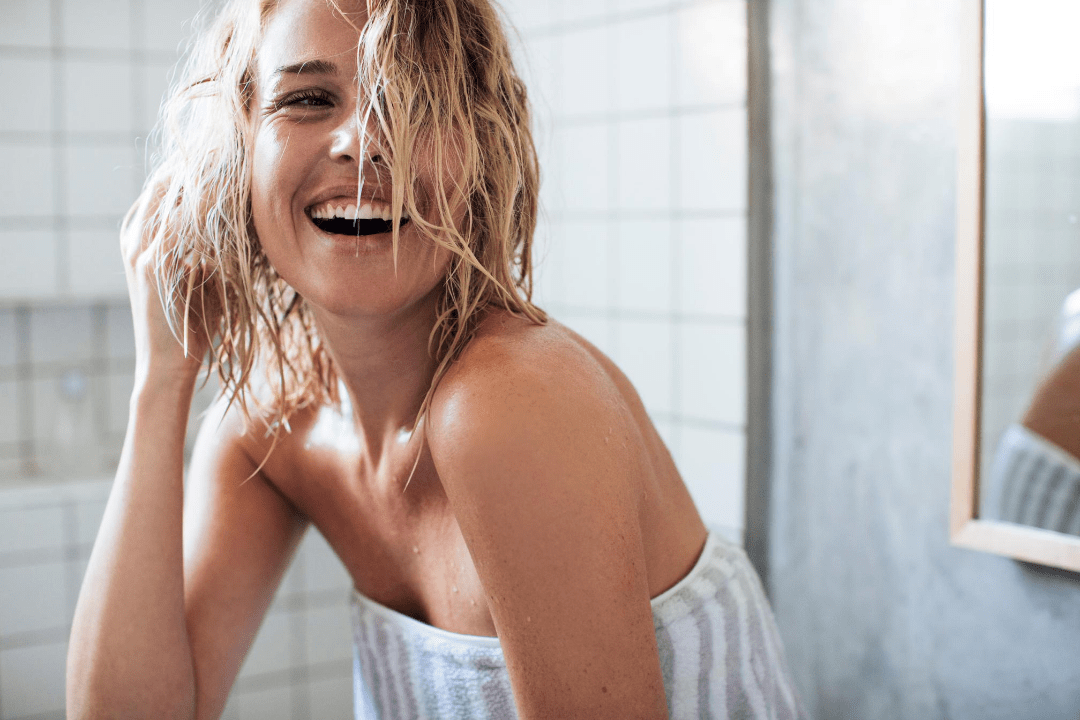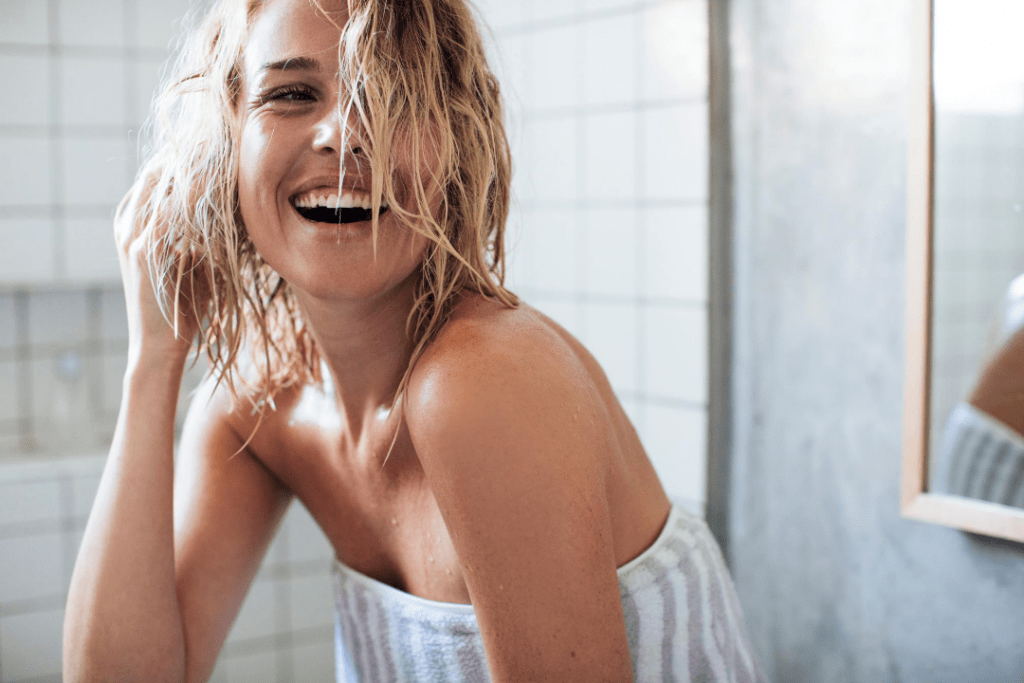 This is a simple summer hair care tip that really works — once you get used to it, you'll be surprised at the difference it makes.
After a day of sweat and heat, a cold shower sounds so refreshing. Not only will it cool you off, but it will strengthen your hair. Hot water on your hair, even if you're using moisturizing products, can still dry it out.
So take advantage of the summer heat and treat your hair to some cold water — it will thank you.
#12: Experiment with new styles other than the same tight ponytail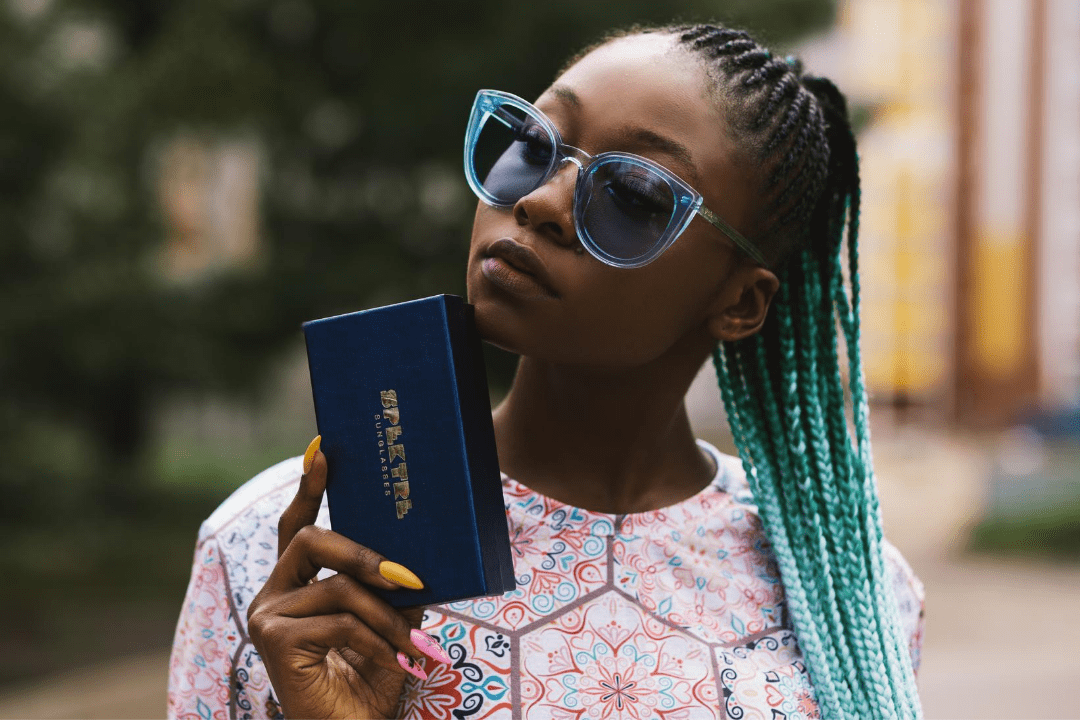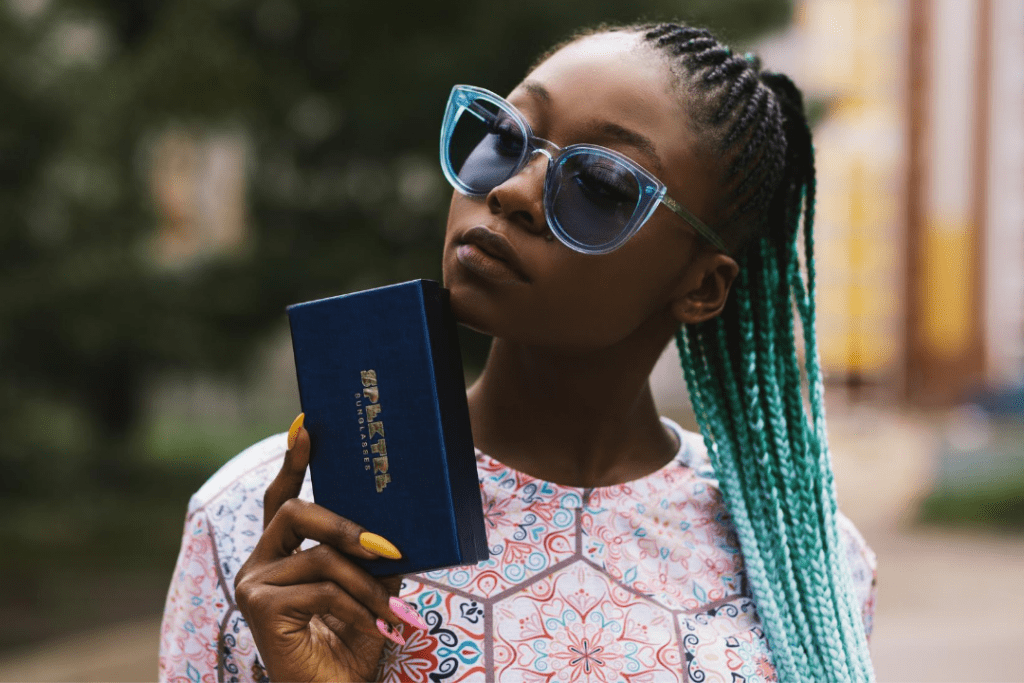 Beating the humidity can be a major challenge, even with extra products.
If you have natural hair, we have a whole guide to our favorite summer hairstyles for coarse and curly hair types.
If your hair is straight or wavy, be sure to see our guide to some of our favorite braids for straight and wavy hair types!
#13: Don't forget to treat yourself with hair masks
For me, hair masks are key in the summer for keeping my hair looking its best. This summer hair care tip is also a great way to get in some self-care whenever I'm feeling stressed.
Use a hair mask when you're in the shower, or leave it overnight for a hydrating treatment that will give your hair a boost. This strengthening biotin one is my personal favorite right now.
#14: Or try DIY hair care masks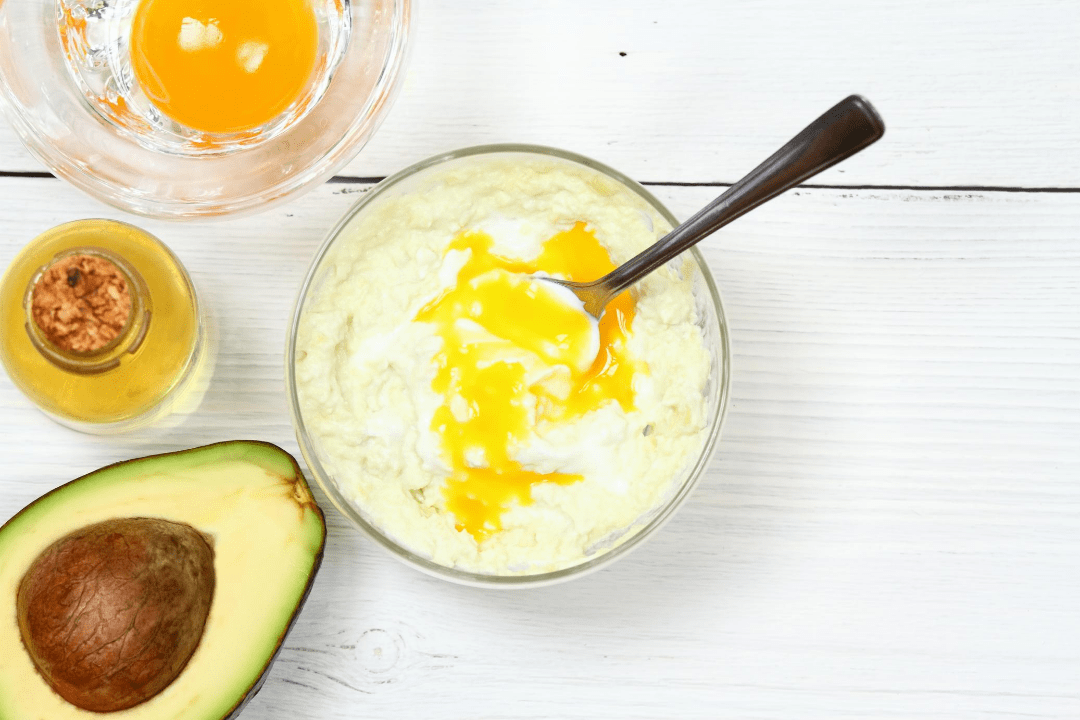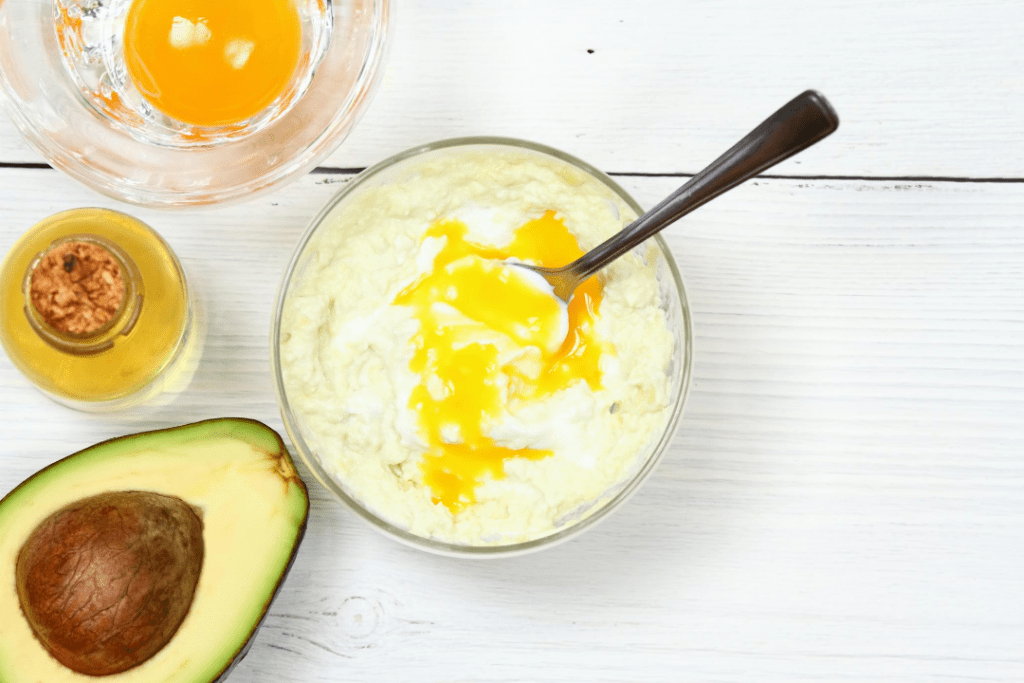 If you don't want to shell out for a hair mask, we are huge fans of DIY! (See our fave DIY beauty recipes for summer here.)
Some foods that are high in proteins and minerals, such as eggs and honey, can be a quick fix for dry hair and a fun home activity. Whip together a hair mask out of all-natural ingredients to see your hair go from drab to dreamy.
#15: Don't forget regular trims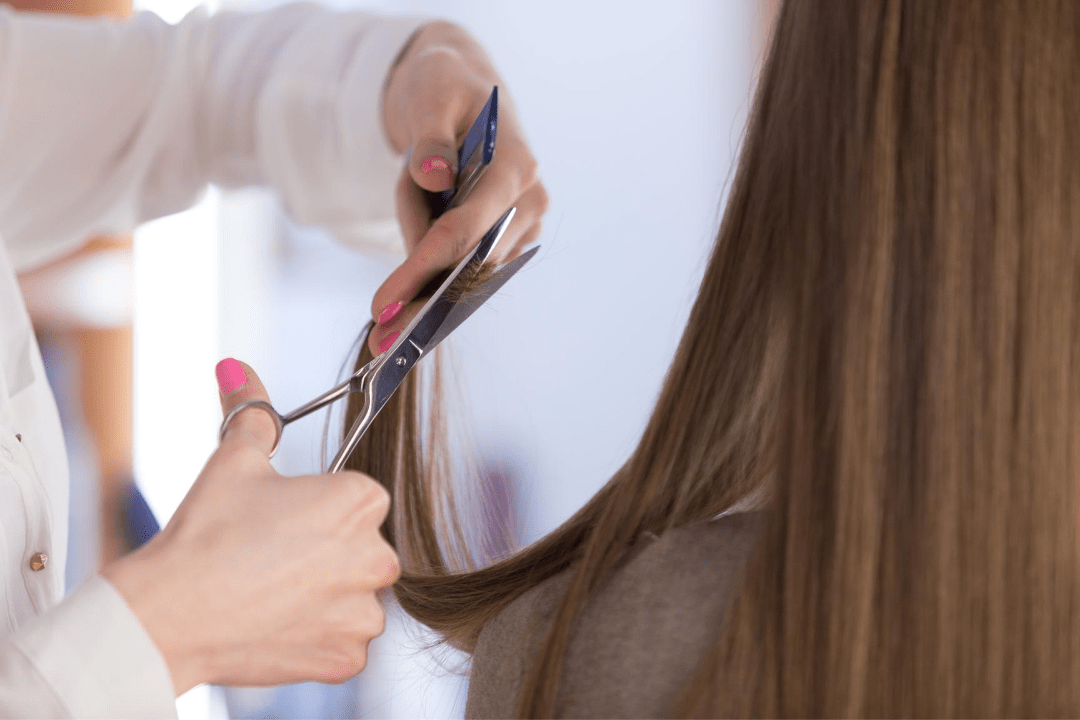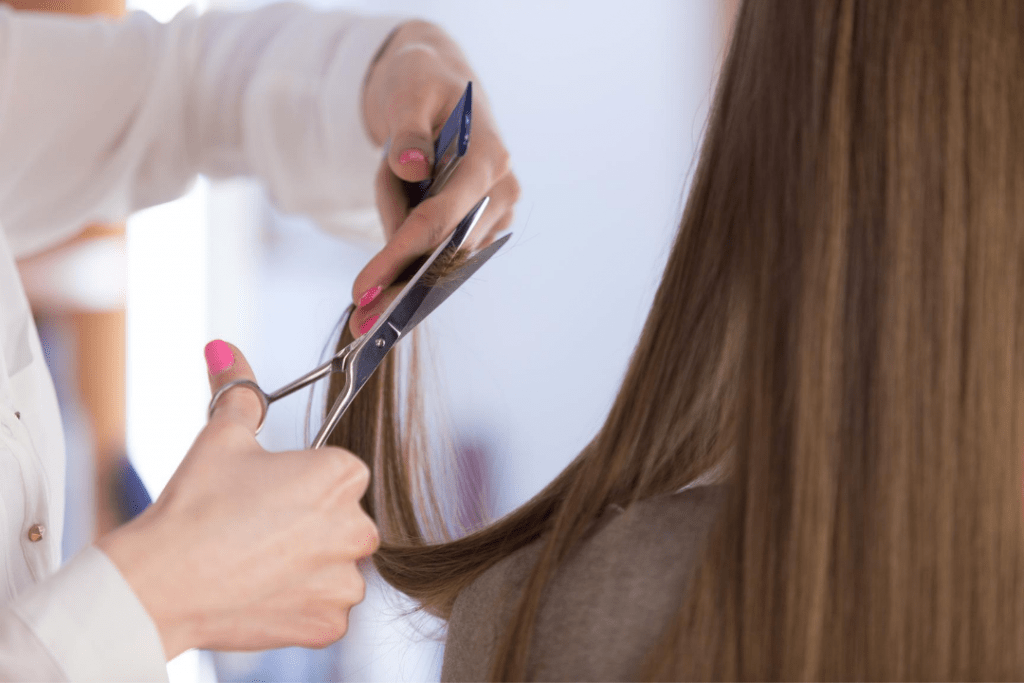 Swimming in salty or chlorinated waters and then sitting in the sun is the perfect recipe for dryness and, ultimately, dead ends.
To avoid crunchy hair, trim the bottom centimeters of your hair every few weeks to maintain a healthy head of hair. Obviously, it is a little tricker than usual to get to the hair salon in 2020 (and safety comes first!) — but if it's safe to go where you are, try getting a trim every 8 weeks or so.
Leave a comment below!
These are our favorite tips for flowing, luxurious hair in the heat.
What are your best summer hair care tips? Do you have a favorite product? How does your routine change when it's hot outside? I want to know, so let me know in the comments below!
Together, we can all fight off the frizz!
For more beauty and hair tips like these summer hair tips for women, check out our favorites below —