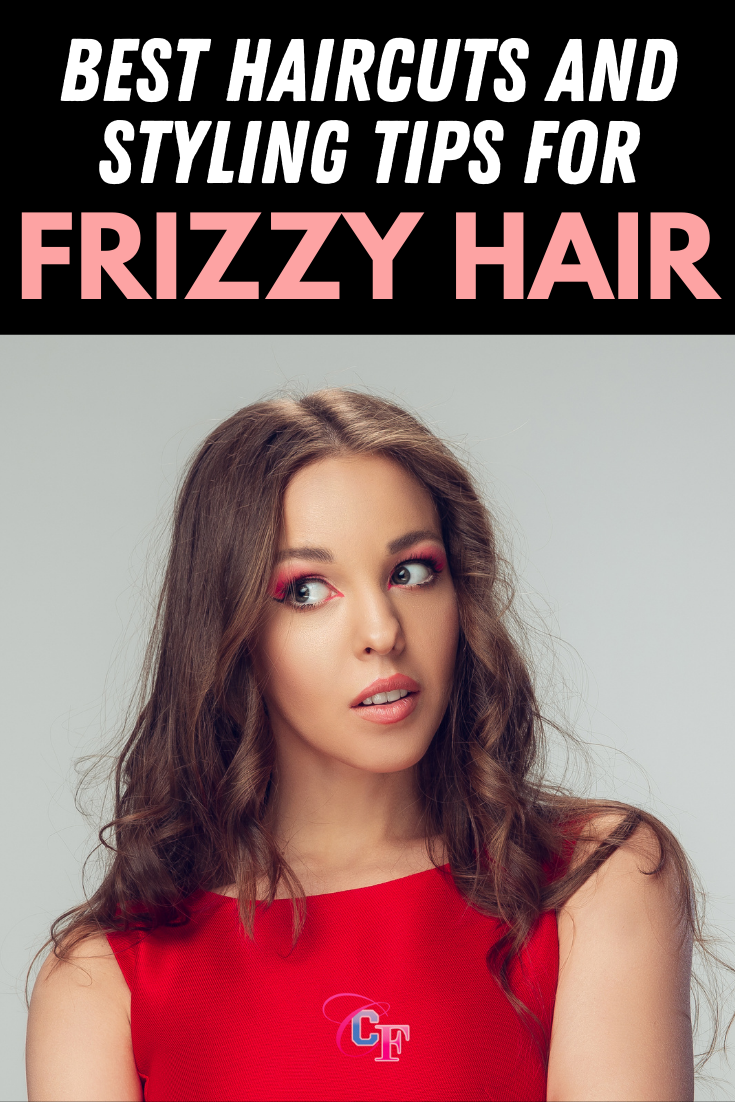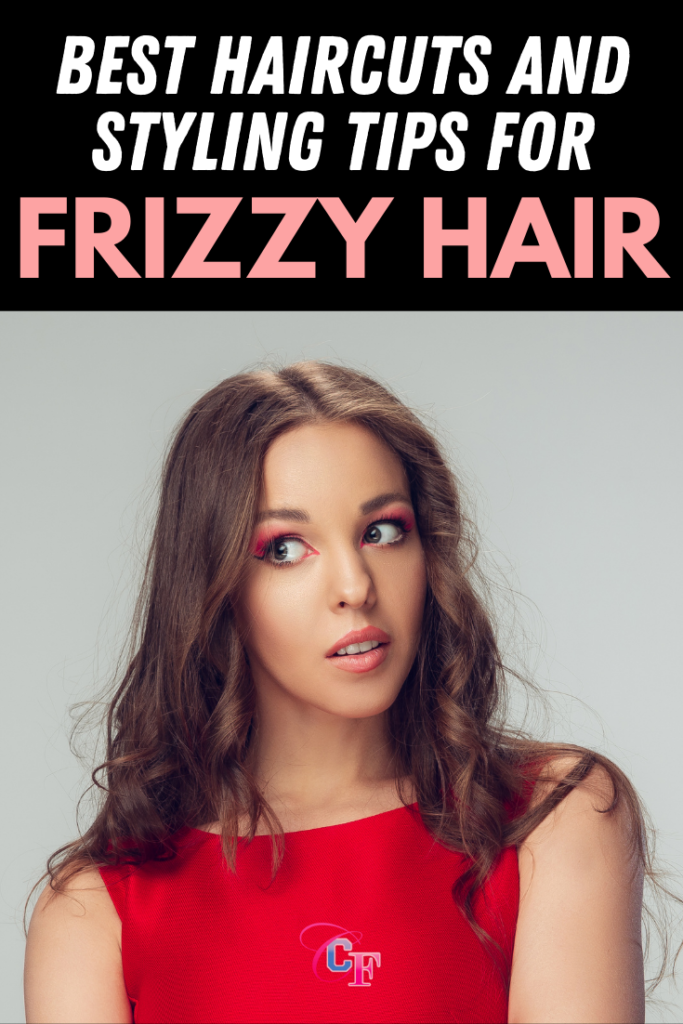 I know all about frizzy hair, because I live with it every day. No matter how long I spend blowing drying, straightening, or curling, if my hair senses the slightest bit of humidity in the air, it becomes a poofy, frizzy mess.
Over the past year in particular, I've learned to embrace my natural hair type and roll with it. And with frizzy hair, it helps to have a haircut that works with you, not against you.
Today I'm sharing a list of the best haircuts for frizzy hair, to make the styling process a lot easier on you. There are so many haircuts that actually look amazing with a little frizz — you just have to experiment and see what works for you.
I'll also share some important tips for managing frizzy hair down below, plus the best products to use to fight frizz.
A quick note before we begin: A lot of the time what we assume is "frizzy hair" is actually curly or wavy hair that's not being styled properly. See our guide to the best curly hair routine for more on this. I also recommend the r/curlyhair subreddit if you want to learn more!
The Best Haircuts for Frizzy Hair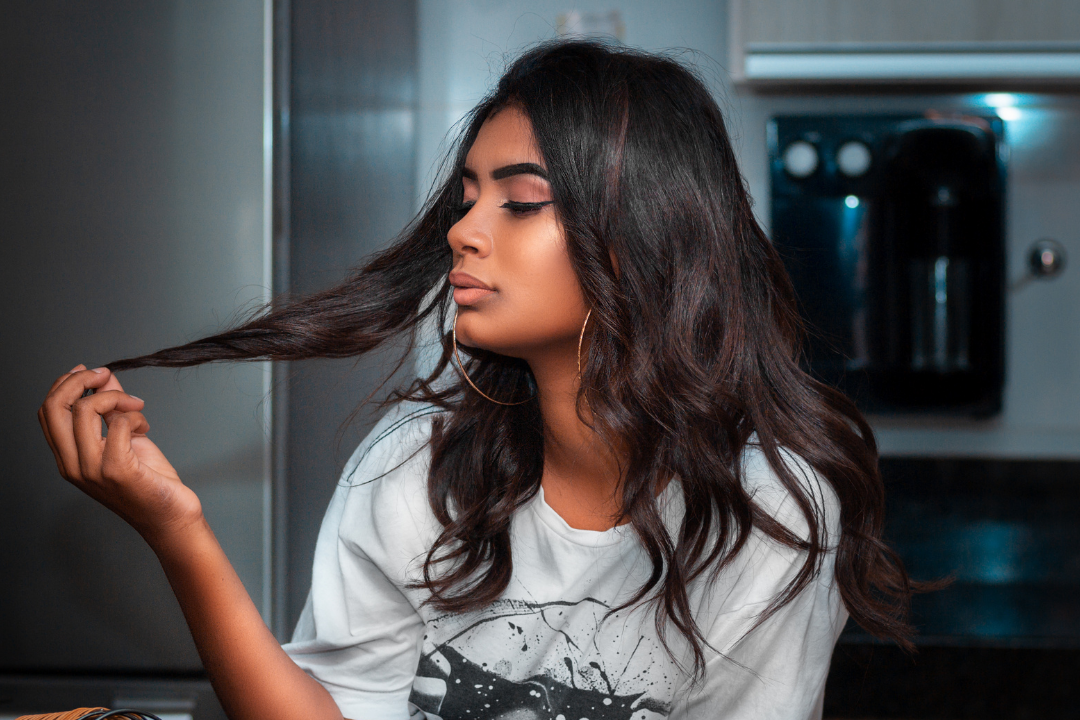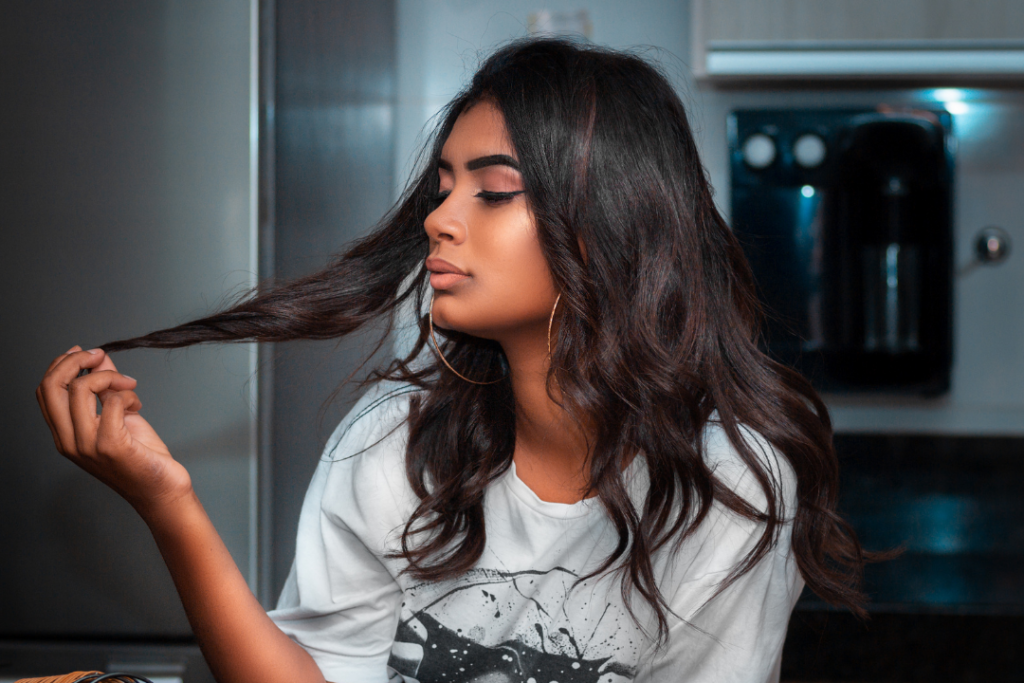 Below are the 9 best haircuts that work with frizzy hair.
This is in no way an exhaustive list; you can make just about any haircut work with frizz, but these are the best ones to help you embrace your hair texture with minimal work.
Wavy Bob
I had to start with my favorite first — I'm obsessed with a wavy bob for frizzy hair! This look is unofficially called "french girl hair" and I'm dying to try it someday.
While it can be difficult to find haircuts that work with really thick hair, this one is a total winner. The volume really helps make this haircut look styled and chic.
For styling tips for this haircut, be sure to see the video above, where she details exactly what she does to get this cool girl look.
Waves and Bangs
You might think that bangs and frizz wouldn't go together, but you'd be wrong! Waves and bangs, like these medium length waves with subtle curtain bangs, make a fantastic combination.
Again, see the video above for exact styling tips for this haircut. She completes quite a few steps to get this look but I think you could wash, air dry, and then fix up a couple of sections with your flat iron to get the same vibe.
Related reading: The Ultimate Guide to the Best Makeup for Bangs
Shoulder-Length Haircut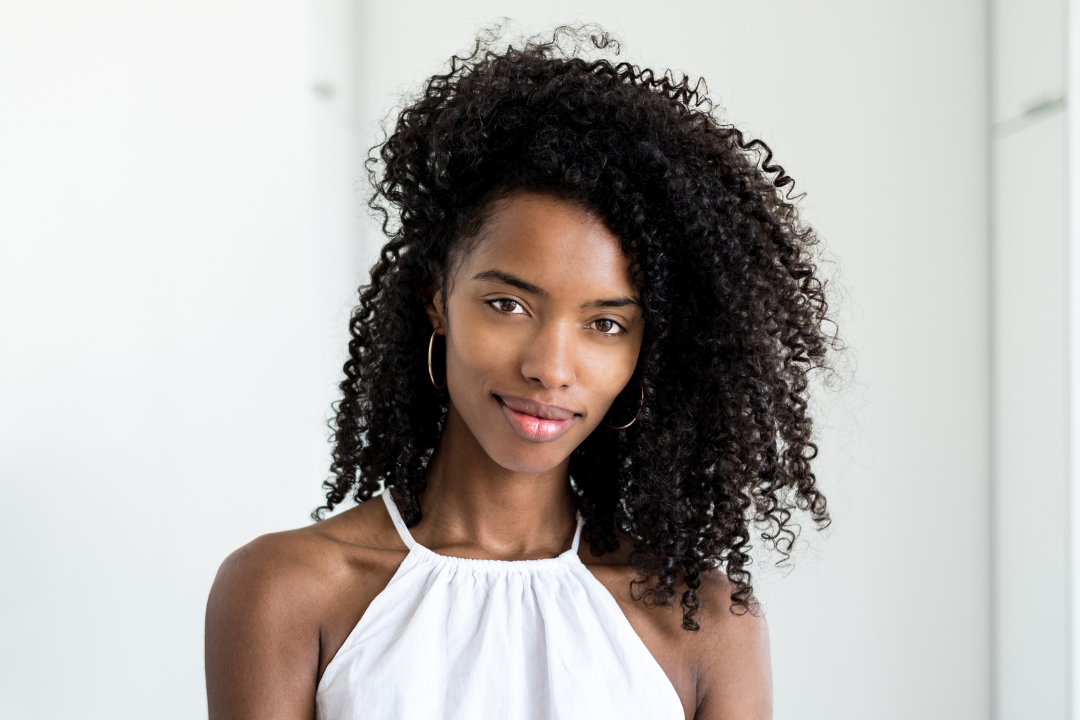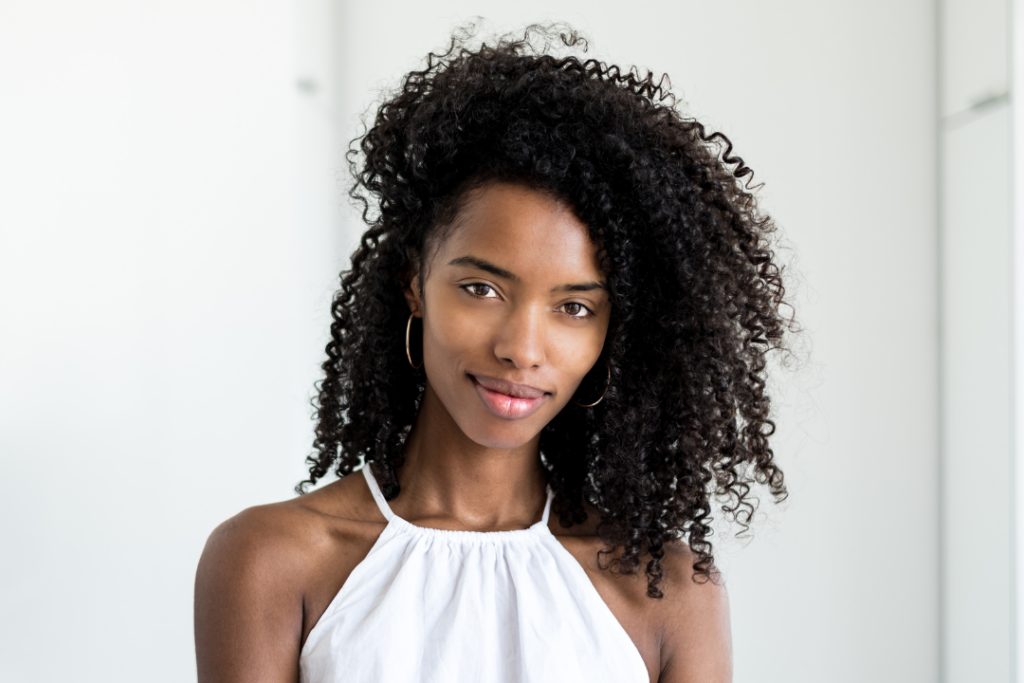 Shoulder length hair is a classic choice for frizz. If you have long hair with a lot of damage, opting for a shoulder-length haircut will allow you to keep some length while eliminating the driest, most damaged (and frizzy) sections of your hair.
To me, the shoulder-length cut is just classic, plain and simple. It's always in style and you can rock your natural texture or style it into a million looks. Super versatile and a no-brainer.
Side-Swept Bangs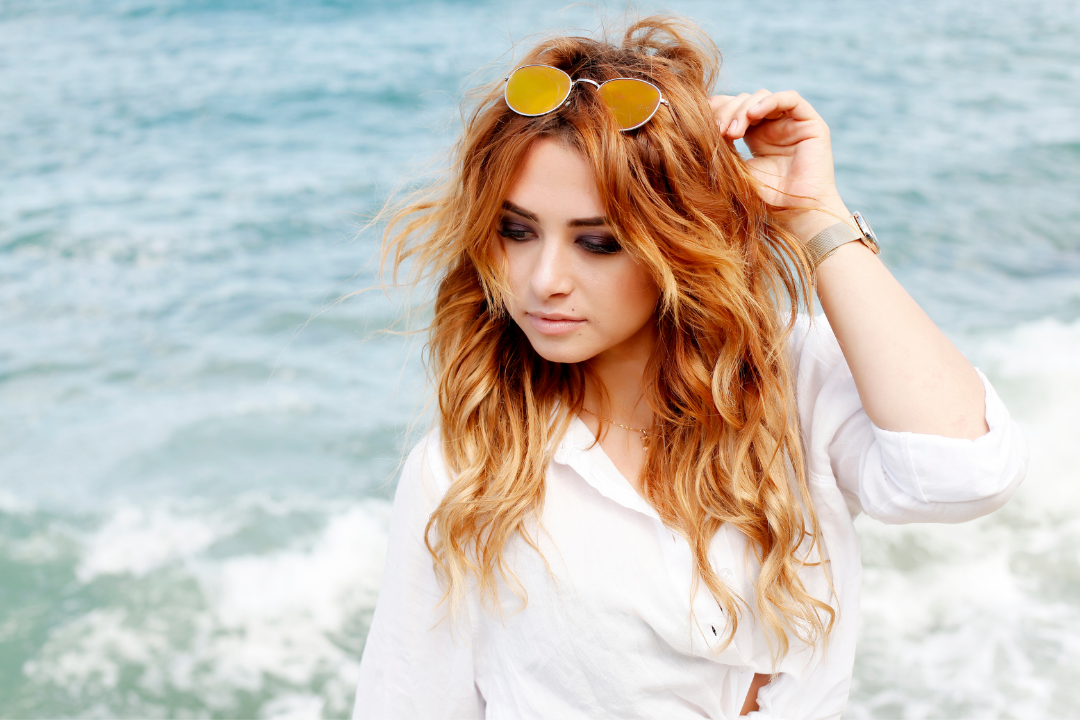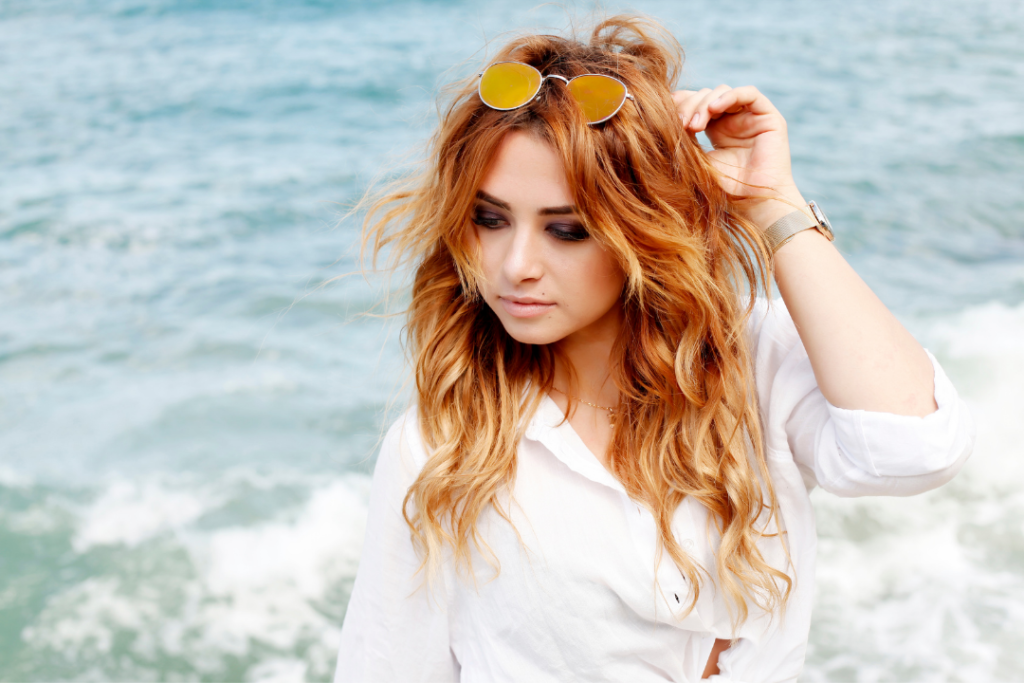 Again, while you might not think bangs can work for frizzy hair, when they're longer and side-swept, like these chunky bangs, the look can actually be super cool and textured.
If you have naturally wavy hair, you can get the look above with some salt spray and a bit of hair oil to finish. So pretty and beachy!
Long Layers
Wavy and curly hair types actually benefit a lot from layers. This is another one that's counterintuitive, but I've seen the proof of this over and over.
Long layers are super popular in the curly girl communities as the layers allow for more volume and shape. The look above mixes straight ends with textured, loose waves, but this cut would look incredible on curlier hair types as well.
Long, Natural Curls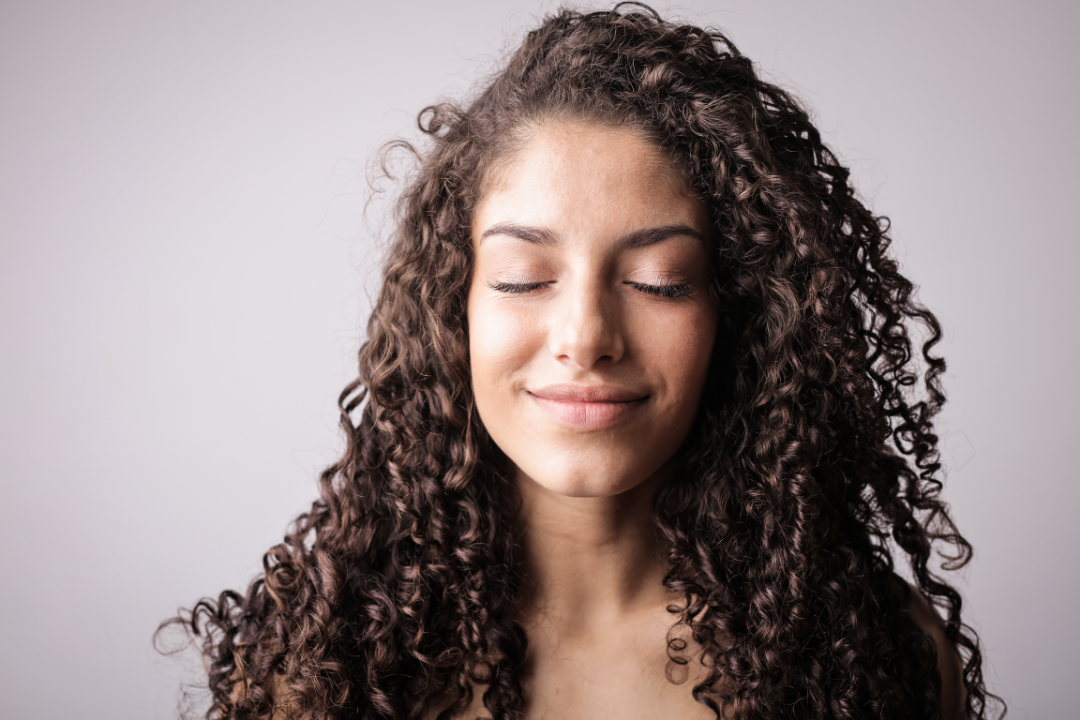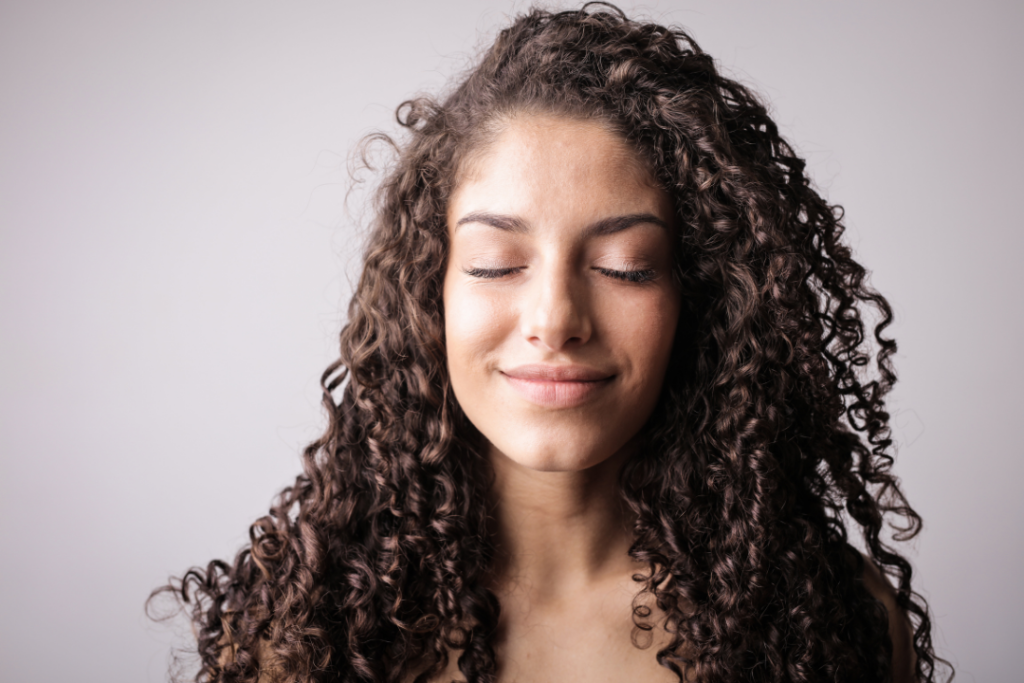 If you have long hair, there's something to be said for embracing your natural curls and allowing your hair to simply grow.
As your hair grows, the length of your hair will weigh your curls down a bit more, toning down your volume if you have more than you'd like. (If you want more volume for your curls, see the "long layers" tip above.)
Of course, always get regular trims even if you're growing your hair out! It's essential in order to maintain hair health.
Textured Lob
I am obsessed with textured lobs and I think I always will be, regardless of whether they're in and out. There's something so chic about a sleek, blunt cut that will always catch my eye. Again, this one incorporates straight ends and actually looks best when it's a bit imperfect.
If your hair is really thick and textured, you can ask for a long layer with your lob to soften the edges a little bit and avoid looking blocky.
Shag Haircut (or "Wolf Cut")
As we mentioned in our post on fall fashion trends, the Wolfcut is the most popular haircut this year, by a mile. It's so cute and works amazingly well if you have an indie girl sense of style. I see it all over Instagram and it shows no signs of waning in popularity.
See the video above for everything you need to know about styling the wolfcut to look as cool as the woman in the pictures.
Thick Side-Swept Pixie Haircut
Again, you might not think frizzy hair and pixie cuts go together, but this look can be incredibly cool and is actually pretty trendy right now.
I particularly love the look on the left, above, where all of the hair is swept to one side. This gives the hair extra volume and really shows off the curls she has going on.
Hair Care Tips for Frizzy Hair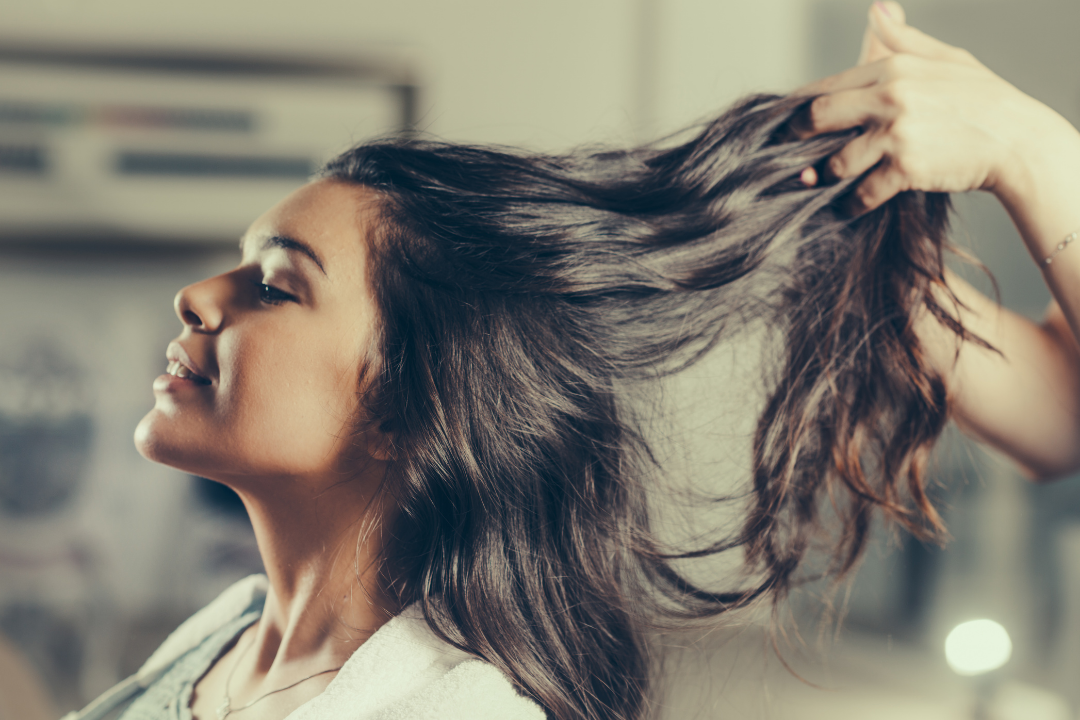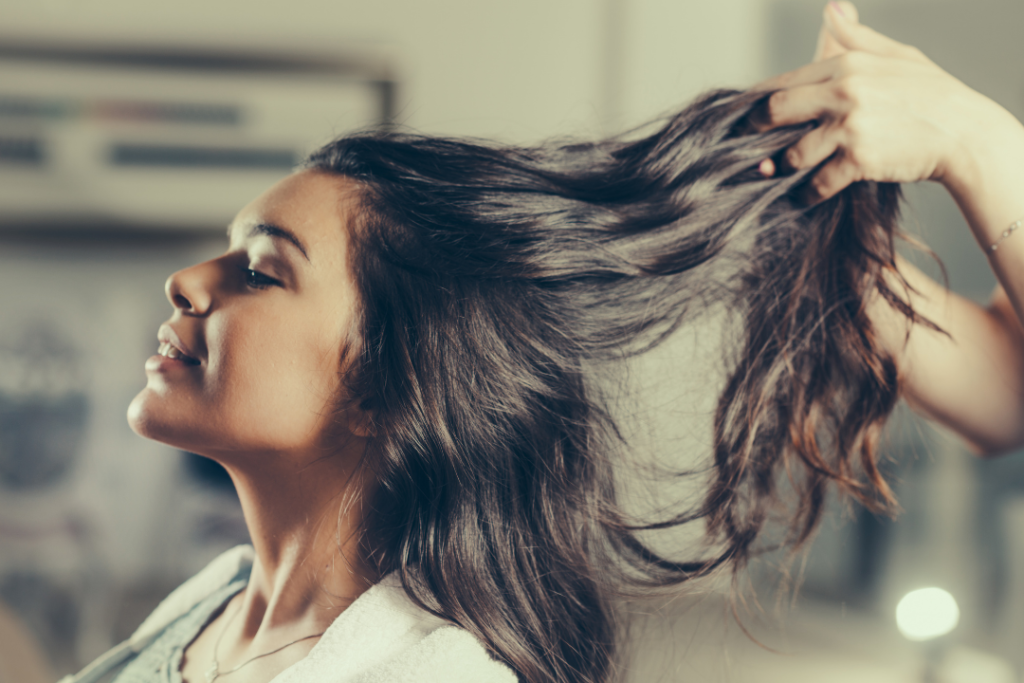 Now that you know the best haircuts for frizzy hair, here are some general tips for minimizing frizz, no matter how your hair is styled. Also, these tips will give you healthier hair overall, so they're a win-win.
Avoid Overwashing Your Hair
This is always one of the first hair tips you see for frizzy, dry hair and that's for a reason. Washing your hair too often (and/or using harsh shampoos) can directly lead to damage, dryness, and frizz.
I like to wash my hair twice a week and use a shower cap in between. However, if you still want to wet your hair when you shower, just use conditioner only for most of your showers and limit shampoo to a couple times a week.
Let Your Hair Air Dry to Avoid Frizz
This one is counterintuitive and does require you to embrace your natural texture a bit. I always thought I had to blow-dry in order to fight frizz, but blow drying, for me, usually makes my hair big and poofy, which I then have to fix with a flat iron or curling iron. This is because a blow-dryer sucks the moisture out of your hair, the last thing you want when dealing with frizz.
Air drying (with the right products) actually eliminates frizz for me, provided I'm willing to let my natural waves show. As a bonus, this is way healthier for your hair!
Dye Your Hair with Care to Avoid Damage
I love my hair dye and bleach as much as the next girl, but unfortunately, both of these things promote damage and lead to frizz. This is not to say you can't dye your hair, but you need to be aware that your hair dye may be creating the problem.
For the least damaging hair dye option, go for semi or demi-permanent dyes instead of permanent dyes and bleach. Semi and demi-permanent dyes only deposit color (while permanent dyes and bleach remove color from your hair), so they are much less damaging on your hair.
Use a Wide-Tooth Comb Instead of a Brush
One of the biggest contributors to frizz is using a hair brush on wavy or curly hair — this can cause breakage and just generally makes your hair look big and fuzzy.
Instead, invest in a wide-tooth comb and try to comb your hair out while it's still wet whenever possible. Then leave your hair alone as it dries for the most frizz-free look.
Whatever you do, don't take a hairbrush to your dry hair — it's guaranteed to create extra frizz.
Use a Microfiber Hair Towel
This is a curly girl tip that works wonders to control frizz on most hair types. Instead of rubbing your hair with a towel, which can create frizz and flyaways, wrap your damp hair in a microfiber hair wrap while you get ready. (I have this set of 3 from Amazon.)
These wraps are amazing as they absorb tons of water while keeping your hair nice and smooth. I have definitely noticed a difference since I started using these, and I'll never go back to regular towels!
Try a Hot Air Brush to Control Frizz
This is one of the most recent innovations for frizzy hair, and although I have not experimented with a hot air brush myself, so many of my friends rave about this styling tool!
A hot air brush is basically a styling tool that blow dries and smooths your hair at the same time. The most popular one is the Revlon One-Step brush and it's really affordable at just $40.
Note, hot air brushes can definitely damage hair, so use sparingly and make sure to apply a good heat protectant first. They are a great quick fix for frizz, though!
Products That Will Help Fight Frizzy Hair
I just want to note again, as mentioned at the beginning of this post, a lot of time, what we think of as "frizzy hair" is actually wavy or curly hair that isn't being styled properly.
See the following video for more on this:
However, if you don't want to commit to a full curly hair routine just yet, here are some products that can help fight frizz no matter what your routine looks like:
Olaplex
Olaplex is my favorite hair product and I'll rave about it forever and ever! If you have damaged hair (from bleach, dyes, or heat styling), invest in Olaplex and your hair will thank you.
Olaplex is a bond-builder, rather than a deep conditioner, so it strengthens hair and rebuilds the bonds that are damaged by bleach, dyes, and heat styling. And yes, Olaplex is expensive, but that's because there is nothing else like it on the market.
I use the No. 0 kit once a month and every time, I'm amazed at how much smoother and shinier my hair is. A total wonder for fighting frizz!
Leave-in Conditioner
Leave-in conditioners are super affordable and they work wonders on wavy, curly, thick, and/or frizzy hair. Just apply when you get out of the shower, wrap your hair in a microfiber wrap, and get ready as you normally would.
Good leave-ins like the popular Giovanni Leave-in (It's Curly Girl-approved!) add just the right amount of moisture to fight frizz without making your hair greasy.
Light-Hold Mousse
This is my personal favorite hair trick for taming frizz without weighing my hair down. I have thin hair and this is the best product I've found for thin, frizzy hair.
A light-hold mousse is the perfect product for when you want your hair to have volume but you need something with hold to tame those little frizzies that appear like a halo around your head. (You know what I'm talking about right?)
My favorite mousse ever is the Herbal Essences Totally Twisted mousse. It's Curly Girl Method-approved, and it gives the perfect amount of hold to eliminate frizz without making thin hair go flat. Also, it's cheap and you can get it anywhere! Love, love, love.
Hair Oil
Hair oil is amazing for thick hair types (or used sparingly on thin hair) to tame down any flyaways or frizz that remain once your hair is dry. It's an instant-frizz remover.
There are so many awesome hair oils on the market these days, but Verb Ghost Oil wins the award for the most positive reviews I've ever seen! You'll see this one all over Youtube and it's praised by girls with curly, wavy, and straight hair alike.
One note: Ghost Oil contains silicone so it is not Curly Girl-approved. If you want something CG-friendly, Shea Moisture's Pure Argan Oil is amazing and affordable!
How do you tame frizzy hair? What kind of haircut do you have?
Are there any frizzy hair tips I missed? What's your favorite haircut for frizzy hair? Tell me your thoughts in a comment down below.