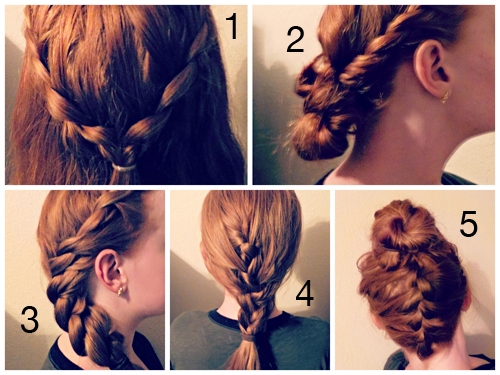 Welcome to part two of my College Fashion hairstyle challenge. Raise your virtual hand if you're guilty of rocking a top knot one too many days in a row? Guilty as charged? I know I am. As much as I love a good top knot, it's time to start changing it up. Pretty, low maintenance styles that will last all day are important for college girls with busy schedules… especially to this girl right here.
I don't have time to fix my hair multiple times a day, so I challenged myself to come up with ten different college hairstyles I could repeat over and over.
For the second part of the hairstyle challenge I've decided to focus on five different types of braids. There are a million different ways to braid hair and these are some of my personal favorites. Look below for links to tutorials for each style!
We're challenging you to try out the featured hairstyles from part one and two of this series. Share it with us on Instagram using the hashtag #CFHairstyleChallenge and you might be featured on CF's very own Insta account! Can't wait to see you rock these hairstyles, ladies!
1. Braided Crown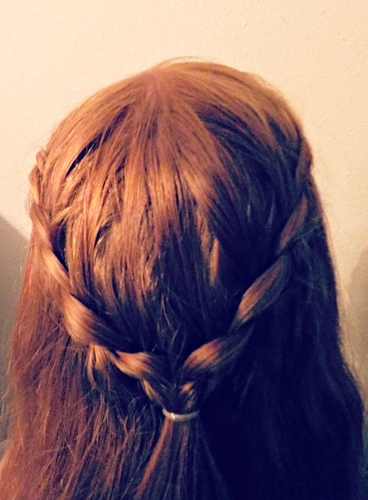 This is a classic way to style a braid and it's so, so pretty. There are certainly more complicated versions of the braided crown out there, but I really love this tutorial from Wonder Forest for two reasons. First of all, it is ridiculously simple (with beautiful results!), and second, it will work for basically any length of hair.
This style can also be done with straight, wavy, or curly hair and the messier it is, the better it looks. If your hair is longer, I'd also recommend looking into this tutorial from Twist Me Pretty which offers another variation of the braided crown.
2. Twisted Low Bun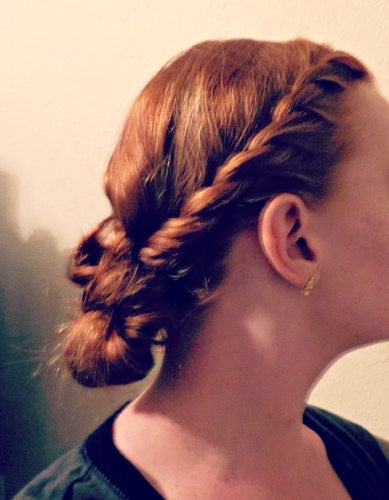 This timeless and sophisticated twisted style is a variation of a normal three strand braid. It looks complicated, but I promise it's incredibly easy. It will take you five minutes or less once you get the hang of it. It's ideal for those days when your hair isn't cooperating but you still want to look put together.
As a dance major, my hair is usually out of control after morning technique classes, so this is a go-to for me when I want to still look presentable and classy for the rest of the day. I recommend this tutorial by Missy Sue if you want to rock this style.
3. Messy Rope Braid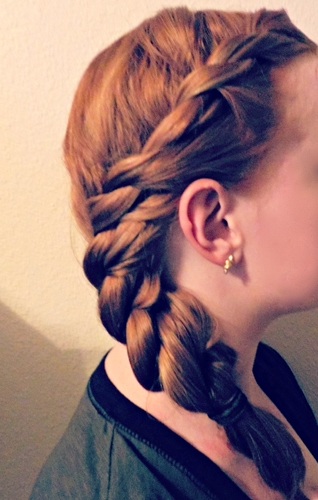 This is what I like to call the rope braid. It is a simplified, two strand version of a normal braid that has a very bohemian feel to it. It's easy as pie and creates that perfect I-tried-but-I-didn't-try-too-hard look, if you know what I mean. It's also great for dirty hair because the oil in your hair will give it a better texture to stay put.
Check out this tutorial from Hair and Makeup by Steph for the how-to and some pictures of each step. If you have a difficult time getting it to stay, try twisting your strands in the opposite direction you are braiding.
4. Relaxed French Braid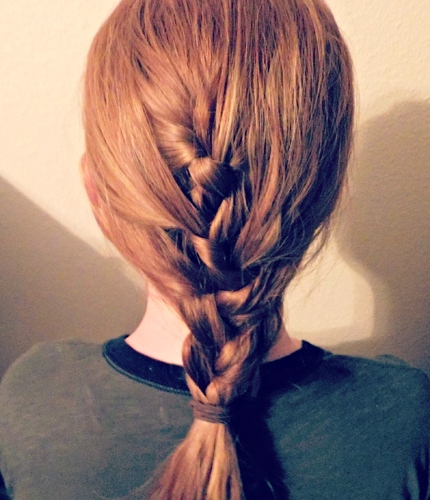 When I stumbled across this tutorial I instantly fell in love. Not only is this reinterpretation of a French braid super innovative, (I have yet to see anything like it during my Pinterest binges) but it's also very easy. It's a cute everyday hairstyle and even works for a dressier occasions, too.
This video tutorial from Luxy Hair is amazing because it breaks each and every step down. In my opinion, this hairstyle works best on medium to long hair. Also, make sure you take the time to pull the braid apart when you finish to create some volume.
5. Upside Down French Braid Top Knot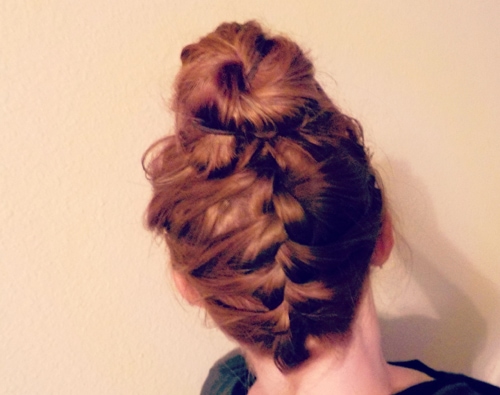 Alright, so I know I said it was time to lay off the top knots for awhile, but this is a fancy top knot, so it doesn't count. My challenge, my rules. This simple update to a regular top knot will take your hairstyle from boring to chic with the addition of one extra step. Figuring out how to braid upside down takes a little work, but it's totally doable after some practice.
If you're still suffering and sweating in hot temperatures like me (it's officially fall Florida, get the memo!), then this hairstyle will keep you cool and get your hair out of your face. This tutorial from Twist Me Pretty is excellent!
Your Thoughts?
Have you tried any of these hairstyles before? Are there any other ways you love to style braids? Will you be sharing your take on these hairstyles on Instagram using the hashtag #CFHairstyleChallenge? We can't wait to see what you ladies can whip up!