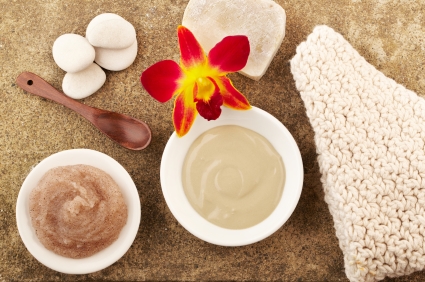 Summer is officially in full swing and with it comes cute shorts, hot weather and hopefully some time spent at the nearest pool, beach or lake. However, all that summer fun can unfortunately give our skin and hair a beating. Beauty treatments from spas can help, but usually cost a lot of money, which isn't ideal for most college students.
That's why I compiled a list of some do-it-yourself beauty treatments for summer that can keep you looking your best all season long. The best part? They're inexpensive and all-natural.
Related reading: Our All-Time Favorite At Home Spa Essentials
Face
It's important to stick with a strict skin routine- even during the summer. I recommend using a mask once a week to revitalize the skin. There are tons of recipes out there for DIY facials, but my favorite involves combining one egg yolk, 1 tablespoon of honey, 1 tablespoon of plain yogurt and 1/2 teaspoon of extra virgin olive oil. Just leave the mixture on your face for 10 minutes and rinse it off. It's a great mask for most skin types.
For oily or acne-prone skin, try a mask that will help soothe the skin. Take one ripe banana and blend it with 1 tablespoon of honey and 1 tablespoon of lemon juice. Leave on for 15 minutes.
If you have dry skin, mix half of a mashed avocado with 1/4 cup of honey for a mask that will add tons of moisture to your face. Leave on for 10 minutes.
Sliced strawberries, grapes and cucumbers act as natural toners to tighten skin and shrink pores. Just rub the slices over your skin after cleansing. Oily skin? Try sliced lemons to reduce shine.
For a simple exfoliator, blend together 3 tablespoons of extra virgin olive oil, 2 tablespoons of honey and 1/2 cup of sugar. This is a perfect scrub for the face because it gets rid of dead skin cells and re-hydrates the skin at the same time. You should use this 1 to 3 times a week depending on how sensitive your skin is.
Body
Have some milk in your fridge that's about to expire? Add it to a bath along with a few drops of extra virgin olive oil. Milk is a natural moisturizer that can do wonders for your skin and the olive oil will make skin super soft. You can also add the milk/olive oil combo in a bowl with warm water to soak your hands or feet before giving yourself a DIY manicure or pedicure.
Exfoliating is important, especially if you want to try a self-tanner this summer. You can use the same sugar scrub from above on your whole body, but if you want something different try a salt scrub. Combine 1 cup of salt with 1 cup of extra virgin olive oil. Add a few drops of an essential oil in your favorite scent or get creative by adding the zest of an orange or lemon for a fresh and citrus-infused smell.
Although we're big advocates of sunscreen here at CF, sometimes the inevitable happens: the dreaded sunburn. While aloe gels and lotions can be a lifesaver, they're are more natural ways to relieve a sunburn. You could buy the real deal- an aloe plant– or add a tablespoon of baking soda into a quart of cool water. If you want to try the latter, just use a washcloth to apply it to the sunburned areas. Also, you can help prevent peeling by applying vinegar to the skin.
Hair
For an easy and natural deep conditioner, blend 1/4 cup of plain yogurt, 1/4 cup of mayonnaise and the whites from one egg. Cover your hair with the mixture (run a wide tooth comb through your hair to make sure it's evenly dispersed) and leave in for 30 minutes before rinsing it out. This will reverse dry and damaged hair.
Get rid of product build-up by mixing a small amount of baking soda in with your shampoo. This will clarify your hair and can make it more manageable over time.
Want to lighten up your hair but don't have the money for highlights? Dilute 1/2 cup of fresh lemon juice with 1/4 cup of water. Put the mixture in your hair and let it sit for 30 minutes to an hour. If you can, sit outside in the sun to help lighten the hair- but don't forget the SPF! Are red tones more your style? Do the same thing, but use apple cider vinegar instead of lemon juice.
What do you think?
Are you a fan of DIY beauty? Do you want to try any of these beauty treatments? Do you have a favorite DIY treatment that isn't here? Let us know and be sure to leave a comment with your thoughts!