Let me start out by saying I am naturally PALE: like Revlon 001-Ivory foundation pale. But I'm also one of those people who tans naturally and looks good with a tan- years and years of swim team have taught me that much. However, ever since my dad was diagnosed with skin cancer for the first time (out of five or six) when I was in high school, I became wary of the sun.
Right now, I'm sitting in my bedroom sporting a lovely shade of bronze- not because I've been laying out, but because I've been using what I've thought of as the best self-tanner for years…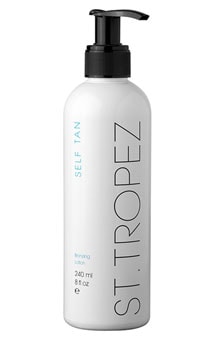 St. Tropez Bronzing Lotion. ($40 for 8 oz. at Sephora)
Yes, I'm talking about St. Tropez – the BEST sunless tanner out there as far as I'm concerned. Celebs and beauty editors alike agree with me: the line is a favorite of everyone from Sienna Miller to Victoria Beckham, and appears at the top of almost every magazine's yearly "top beauty product" list.
Before I show you guys how to use St. Tropez to get a gorgeous tan like the stars, let me get a few things out of the way:
Yes, it's a mess to put on.
Yes, you will look like a mud wrestler while you let it dry.

Yes, it is pricey.
After all that trouble, why would anyone use it?
This tanner will give you a PERFECT color that most self-tanners out there can't beat- it's dark and makes you look like you've spent the weekend in Ibiza. No orange- ever. Seriously, its color is unparalleled and that's what makes it (in my opinion) the best on the market.
Zephyr posted a great self-tanning tutorial a while back, so check that out if you just want to learn how to use self tanner the right way. This how-to focuses solely on St. Tropez (yes, this tanner requires its own tutorial. So worth it, I promise!).
To get the best results, do this right before going to bed at night- don't bother with actually showering as you'll shower again when you get up.
How to Apply St. Tropez Self Tanner
Step 1: Exfoliate
Every self-tanner tutorial starts with this step, for good reason: dry skin= streaky tan. Focus on your knees (especially right under your kneecap), ankles, elbows, and wrists. I just use a loofah without body wash- I think the St. Tropez brand exfoliator is a waste of money. Some say to avoid using a body wash that has oil in it, I've found that it doesn't make a difference. Make sure to shave, too!
Step 2: Moisturize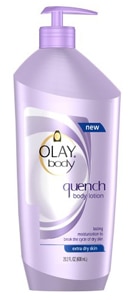 Olay Quench Body Lotion- $7.69 at Target
Again, make sure to get the dry areas (knees, wrists, elbows), as well as your face and neck. St. Tropez makes its own moisturizer, but any one you have lying around will work.
Step 3: Apply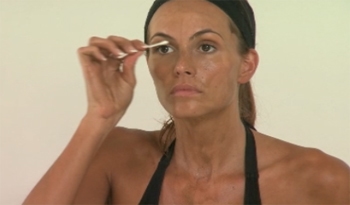 This video from St. Tropez does a great job of explaining how to apply their self-tanner. Here are my tips:
Don't worry about the number of pumps they tell you to use- use however many you need to coat the area you want to cover.
Definitely use gloves! I used to apply it without using gloves and had to wash my hands every five minutes. You can buy a huge pack of vinyl or latex gloves at any drugstore and they'll last forever- plus you'll avoid orange palms!
As the video says, don't rub it in too much and, above all, don't worry about making it even. It will look streaky before you wash it off!
Don't worry about buffing– If you follow Step 4, you won't have to use it!
Step 4: Sleep
This tanner takes a while to set in- at least 6 hours. We're busy girls; we don't have 4-6 hours to wait around for this tan to dry. Instead, just sleep while it dries. As long as your sheets aren't too light-colored, you won't make a mess.
Step 5: Wake up and Shower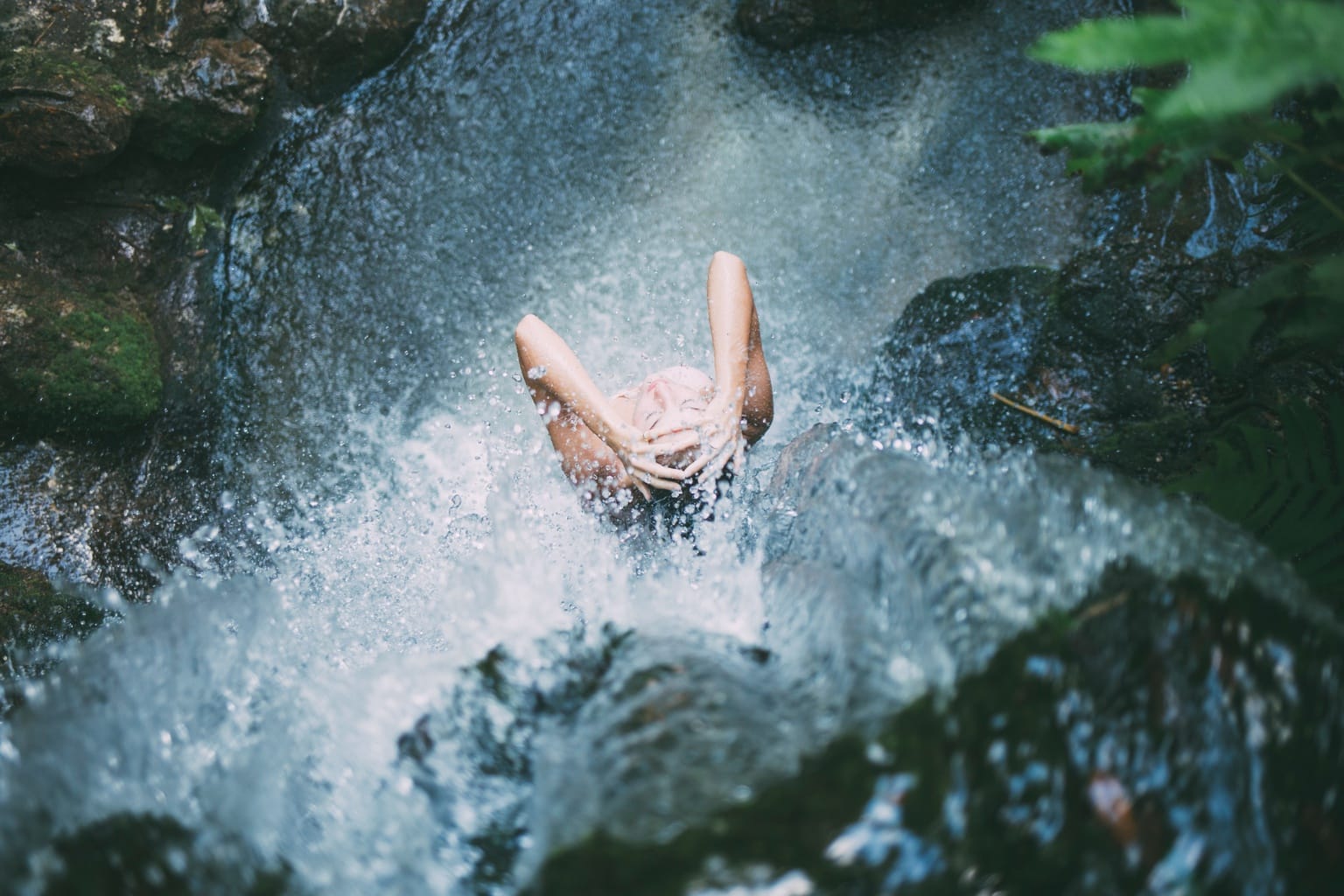 As soon as you wake up, jump in the shower. Don't look at yourself in the mirror unless you want to be freaked out- your tan will look streaky. Don't worry- it's supposed to! Make sure to get every part of your body wet- the water washes away any streakiness.
Step 6: Dry 'n go
Once you're out of the shower, pat yourself dry and marvel at your bronze skin- I swear it will look great. Moisturize your entire body and face– again, whatever lotion/cream you use normally will work now.
To prolong the life of your tan (it'll last about 5-7 days) moisturize as often as you need- I usually lotion up twice as often as usual. That's all you need to know!
What do you guys think?
Guys, I promise that using this is not as annoying as it seems- once you get the hang of it, probably after a few uses, you can apply it in under 15 minutes. Plus, you'll look just as great as your beach-going friends- except without the risk of melanoma!
Now I want to know what you think. Have you used St. Tropez products? Will you? What's your favorite self-tanner? Tell me everything in the comments!