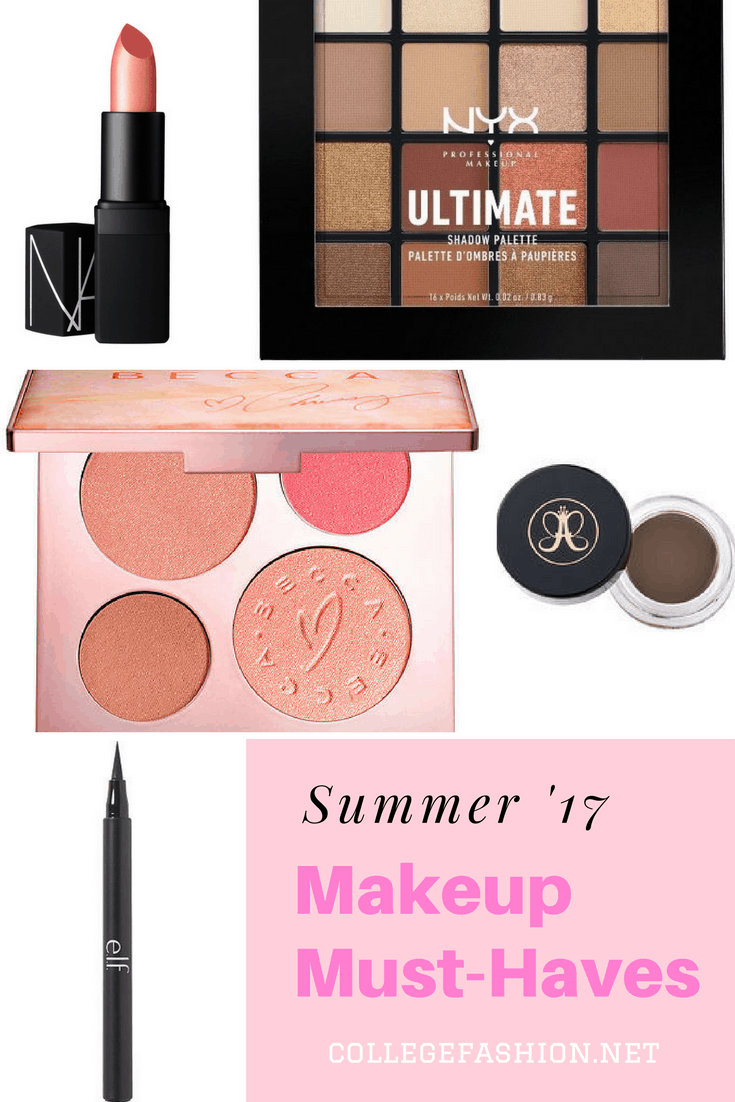 Summer is an amazing season for beauty — it's the perfect time to experiment with a new look and go bold. And summer's biggest beauty trends and newest makeup releases make it easy for you to glam up or add some subtle oomph to your look.
Below are six summer makeup products you should add to your vanity, with drugstore and high end picks.
NYX Ultimate Eyeshadow Palette in Warm Neutrals, $17.99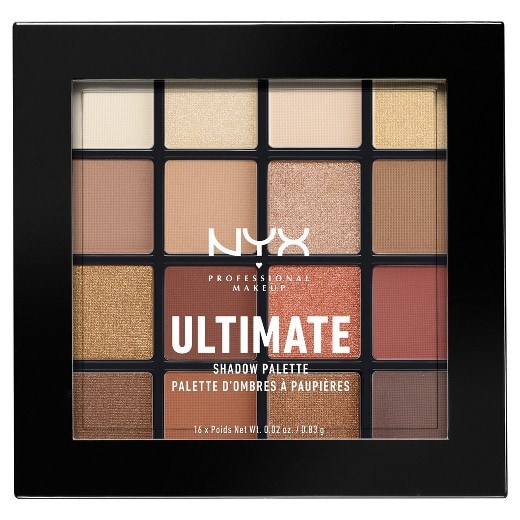 Last summer was the season of warm-toned eyeshadow with the release of Anastasia Beverly Hills' Modern Renaissance palette. And now we're building on that trend.
This summer, it's all about sheer peachy-orange shades, and this affordable palette from NYX Cosmetics is the perfect way to try the look without going overboard or breaking the bank.
e.l.f. Intense Ink Eyeliner, $3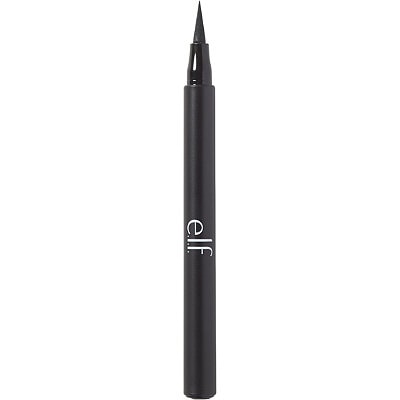 If you've been looking for a cheap but still pigmented liquid liner that lasts, look no further than E.L.F.'s new Intense Ink Eyeliner.
For $3 it's a good match-up for more expensive fan favorites like Stila and Kat von D, and it stays on for hours even when your eyelids start to get oily. It's totally perfect for a humid summer day.
NARS Orgasm Lipstick, $28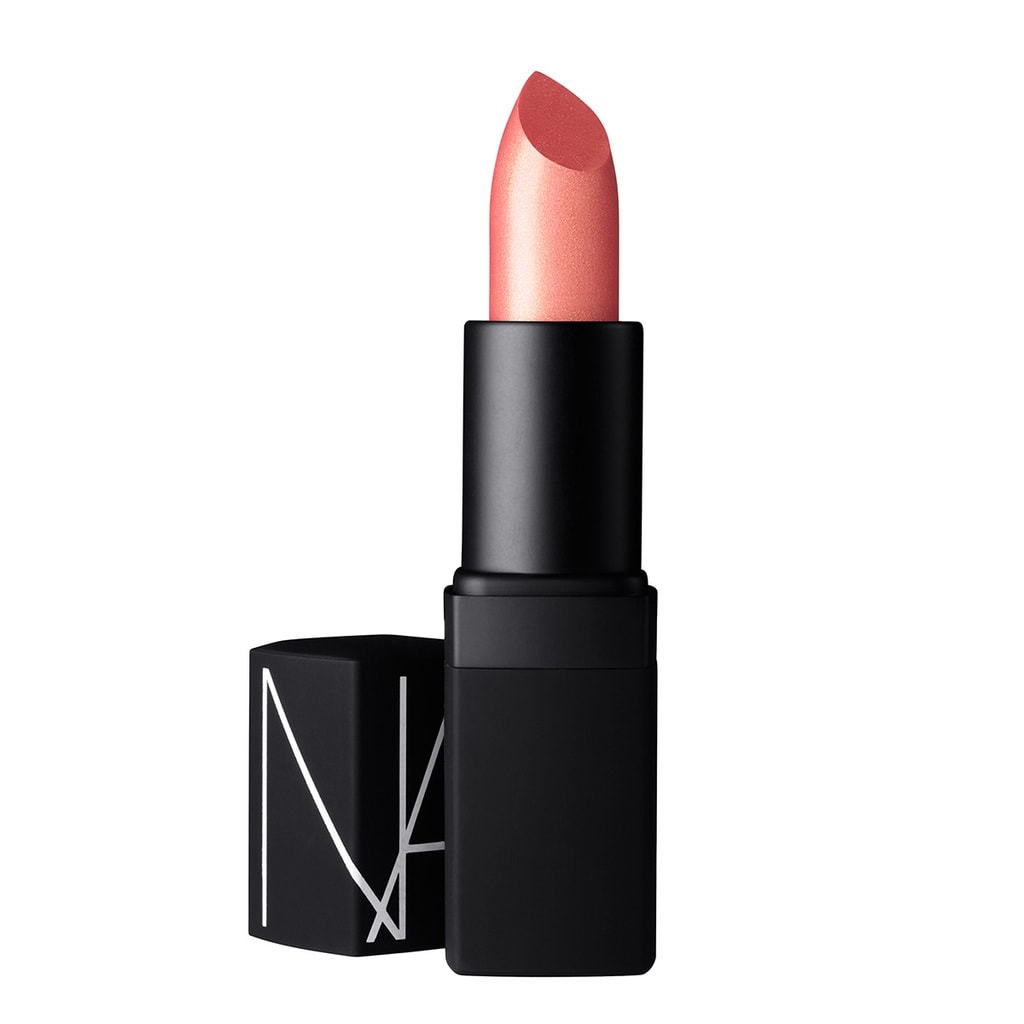 Matte lips have been trending for a while, and TBH, I'm a little tired of the look. So why not switch it up this summer? If you like your lip colors on the light and moisturizing side, NARS' latest addition to their iconic Orgasm collection might be for you.
Makeup experts and aficionados tout the Orgasm shade as flattering on anyone – the slight gold shimmer and perfect pink color warm up your face, giving you a subtle summery glow. This product will do that for your lips. (As a bonus, you could totally use it as a cream blush.)
BECCA x Chrissy Teigen Glow Face Palette, $46
If you want a face palette that does it all, queen of the internet Chrissy Teigen has your back. This pretty, limited-edition palette (don't tell me that packaging isn't gorgeous) comes with two full size highlighters, a buildable pink blush, and a bronzer with some subtle shimmer.
You get over $70 worth of product for only $46, with something for any summer look you want, whether it's a full highlight-and-contour, or a swipe of shimmer across your cheeks.
Anastasia Beverly Hills Dipbrow Pomade, $18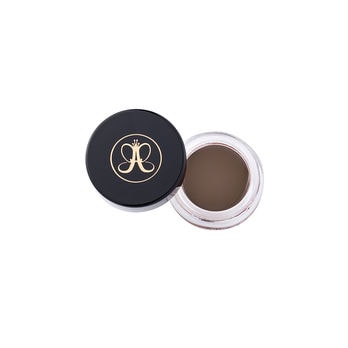 If it were up to me, no summer makeup list would be complete without Anastasia's Dipbrow Pomade. It comes in a shade for everyone, and is easy to use to clean up and fill in your brows.
But the best part of this product is its staying power – once it sets, you don't have to worry about the color fading away.
To test out just how well it could stay, I got tossed around in strong waves during a day trip to the Jersey Shore last year. And after a whole day of sand and surf, my eyebrows were still in place. No smudges, no nothing. You need this.
Wet n Wild MegaGlo Highlighter Stick, $4
Want that perfect sun-kissed, glowy look but don't want to shell out fifty bucks for the BECCA x Chrissy Teigen collab? Wet n Wild to the rescue.
The drugstore brand offers amazing highlighter sticks for only $4, and just one swipe over the high points of your face emphasizes your best features without looking glittery or oily.
The MegaGlo sticks also come in options for blush, contour and bronzing, and other illuminator shades for whatever suits your mood.
What Do You Think?
Have you tried any of these products? What's your go-to summer look? Simply wanna talk makeup? Sound off in the comments!