We've all been there: you're out on a shopping trip, browsing the racks with your friends, when suddenly – there it is: the PERFECT piece to add to your wardrobe. You buy it immediately and are thrilled until you get it home and realize that you have absolutely no idea how you would ever wear it, or what you would wear it with!
Fortunately, the situation is far from hopeless. When you think about these little "problem pieces", please consider CF your fairy-idea-grandmother. Today, we're here to show you three stylish ways to wear one dress. Whether your look is girly, edgy, or sporty, it's easy to make anything work with your style using some creativity and a few choice pieces. Ready to see more? Read on!
The Dress: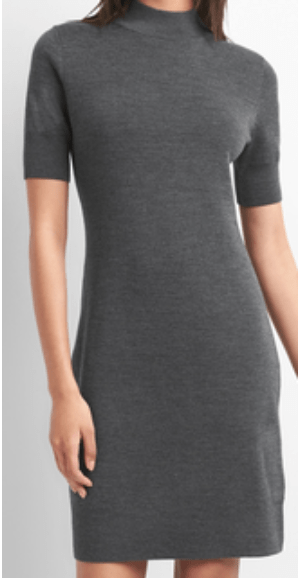 Dress: Gap
This dress is really versatile. It's also a great example of something most of us probably already have sitting in our closets. Now, let's talk about how to wear it!
Feminine Grey Dress Outfit: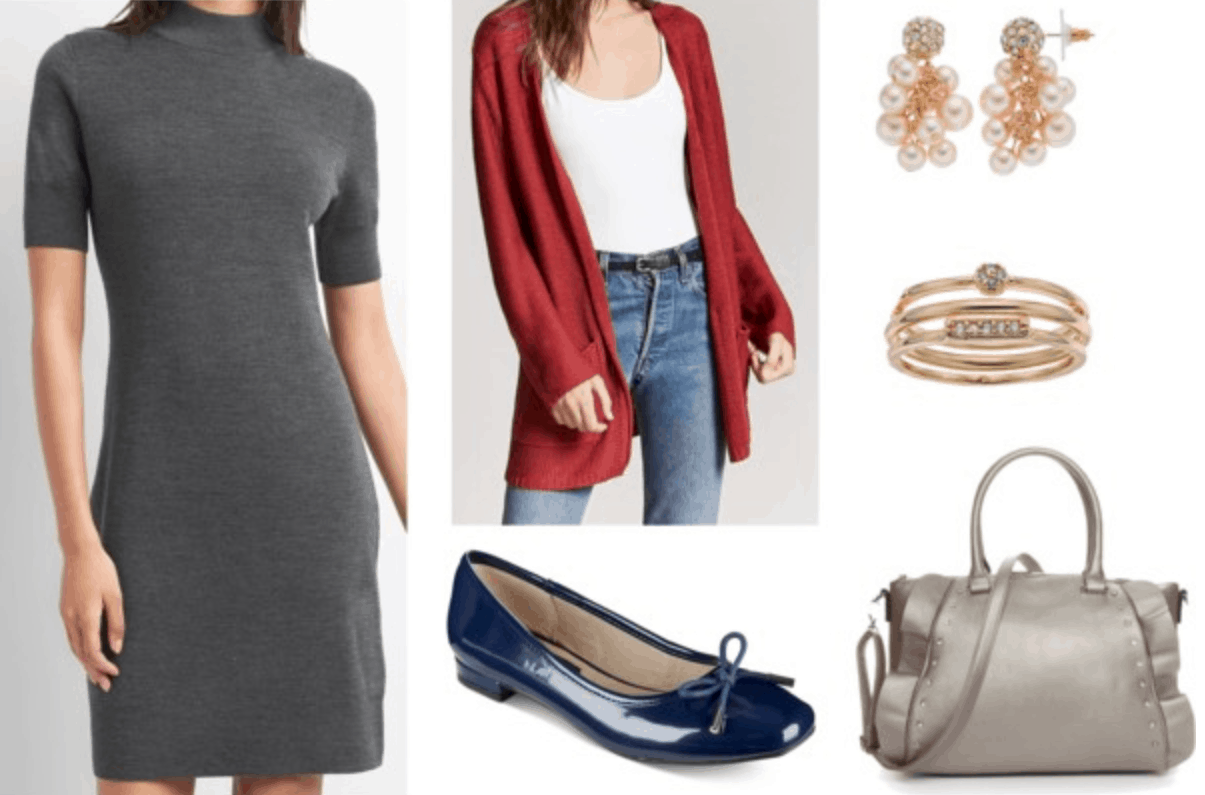 Products: Dress – Gap, Cardigan – Forever 21, Flats – Macy's, Earrings – Kohl's, Ring – Kohl's, Bag – Belk
This first look is feminine and chic. Because the grey is neutral, you can feel free to pair whatever colors you wish with it. In this case, we used red and navy blue. These two colors complement one another nicely and are classically understated. This would be a perfect outfit to wear to class, work, out with friends, or on a date.
Edgy Grey Dress Outfit: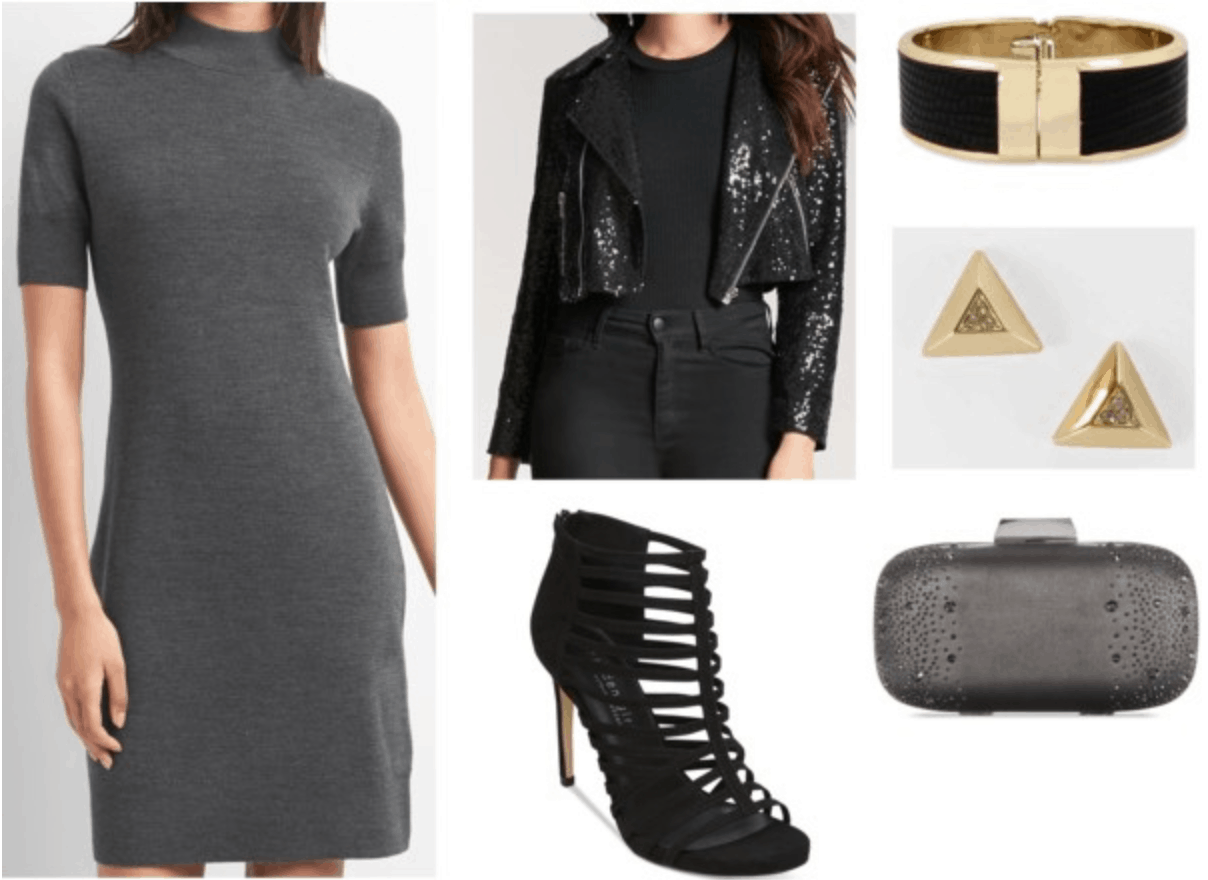 Products: Dress – Gap, Jacket – Forever 21, Heels – Macy's, Cuff – Belk, Earrings – Buckle, Clutch – Macy's
The second look has a bit more edge to it; it's perfect for a night out on the town with friends. It embodies all black everything with pops of metallics and different textures. A sequin moto jacket adds a luxe feel. The embellished clutch is definitely an interest piece. Finally, cage heels make a simple dress look modern and fashion-forward.
Sporty Grey Dress Outfit: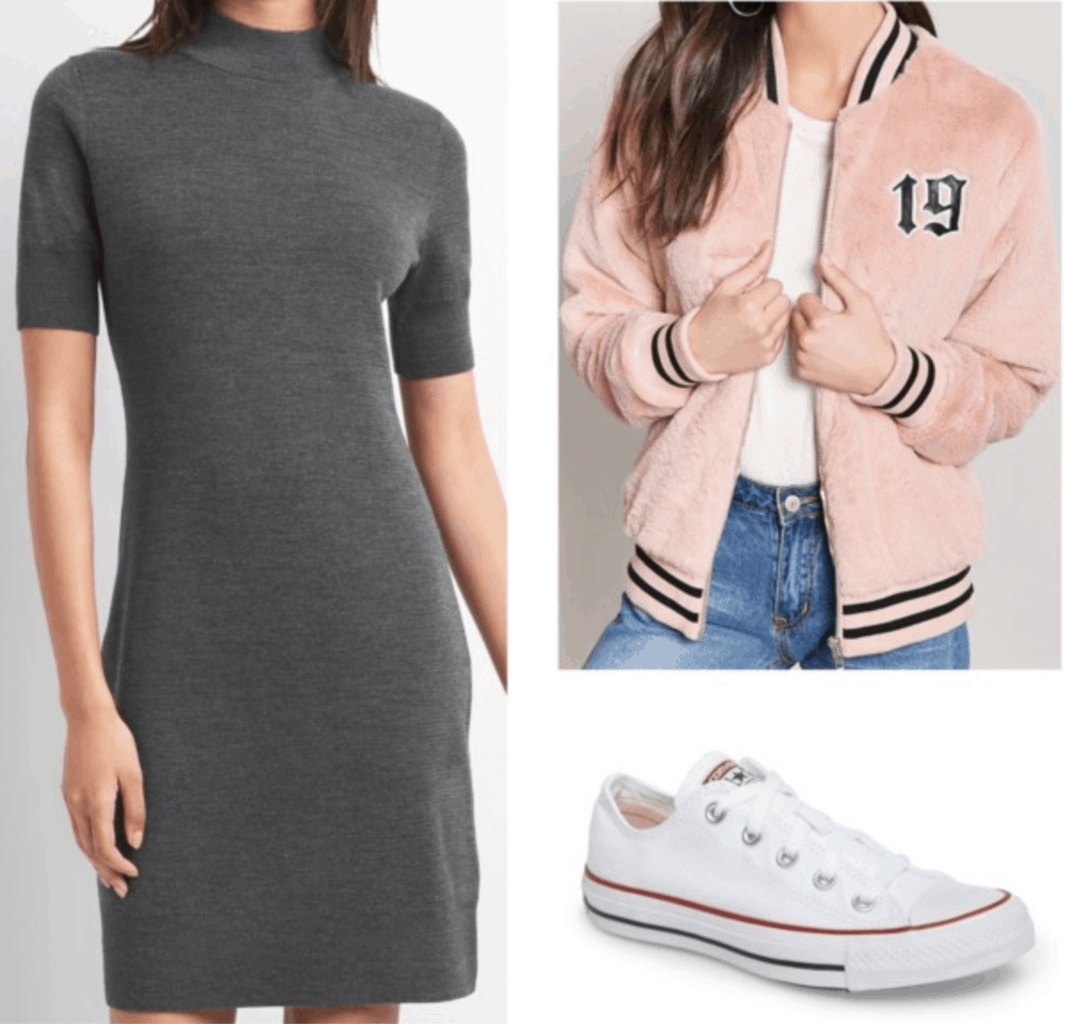 Products: Dress – Gap, Jacket – Forever 21, Converse – Nordstrom
This third look is something you could wear while running errands, attending class, or going to/from the gym. The dress is easy to throw on after working out. A pink, faux-fur varsity bomber jacket will keep you warm. The shoes are not specifically athletic but help with the comfortable-and-cute vibes.
Your Thoughts?
"Splurge once, wear repeatedly" is a motto to keep in mind when working on a shoestring budget. It's essential to be able to mix and match. Students rarely have the money to buy whole outfits at a time.
Now I want to know what you think! Do you have a piece like this dress, or for that matter, anything else, that needs a little help? Do you have a "little grey dress?" If so, how do you style it? Let me know with a comment.
Editor's note: This post was originally published in 2010; it was completely updated and revamped in 2017 with new outfit sets and information.