Personal style changes when you move to a new city… especially London, England. I recently moved to the UK, and it didn't take long for me to act on all of the great fashion inspiration the city has to offer. Follow me through my Fashion Evolution Chronicles, one story at a time.
Monochromatic outfits are popular in Europe. While the trend has spilled into U.S. cities like New York, Chicago, and Los Angeles, many of the States haven't picked up on the phenomenon. A monochromatic ensemble has colors in shades of one or two colors and matching hues. You may think that it's not very interesting, but there are perks to dressing in head-to-toe black.
Wondering why you should invest in wardrobe pieces ? Here are a few facts about dressing head-to-toe in one color:
Why You Should Wear a Monochrome Outfit
1. By dressing in one color, you're elongating your appearance. Sharp color-blocking, high contrast pieces, and showing too much skin can sometimes unintentionally make you appear shorter or wider. How? The breakup in color is creating extra shapes and volume that don't actually exist. Basically, monochromatic looks are universally flattering and work on any body type.
2. As long as you're not decked out in a bubblegum pink or mustard yellow (or any similar color that could be considered nauseating in large doses), monochrome outfits are ultra classy. Think of style icons like Audrey Hepburn and Jackie Kennedy — they were (and still are) known for their classic, simple, monochromatic looks.
3. You don't have to worry about what color goes with another color. Dressing in hues of gray? Guess what? Most likely, it's going to be great. As long as you don't look like a gray crayon in one shade of concrete head-to-toe, you're going to look sophisticated and put together. The best part? You didn't have to try hard.
Intrigued by this trend that's making it's way back around to runway and street style? Scroll down to take a look at some of our shopping options:
Black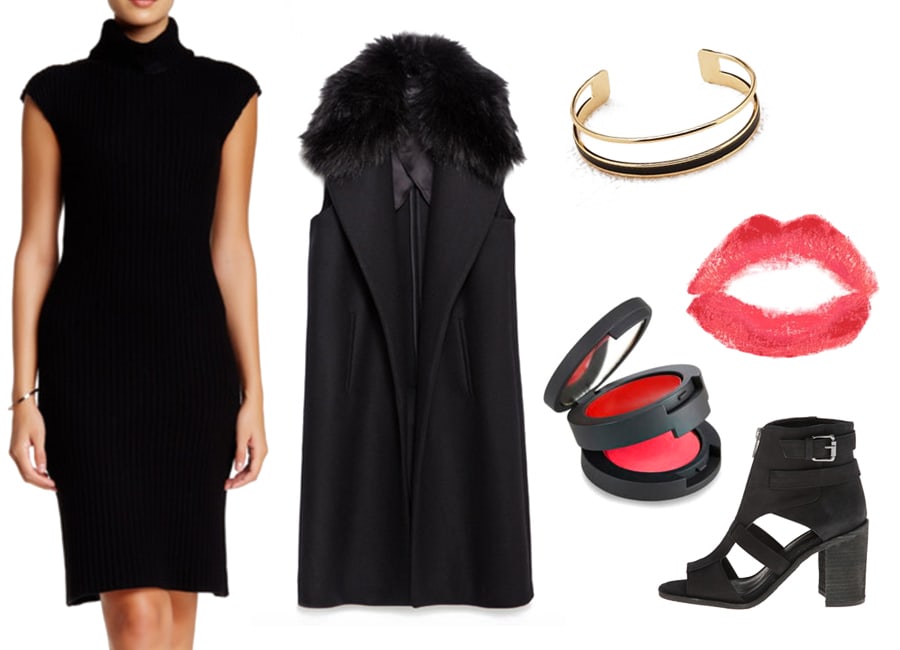 Products – Dress, Heels, Waist coat, Lipstick, Cuff
This is a great look for a nice dinner out with family, or an evening of drinks with friends. The turtleneck and fur collar give the look an overall luxe feel, and accessorizing is kept to a minimum. This way, the dress and waist coat can speak for themselves.
Gray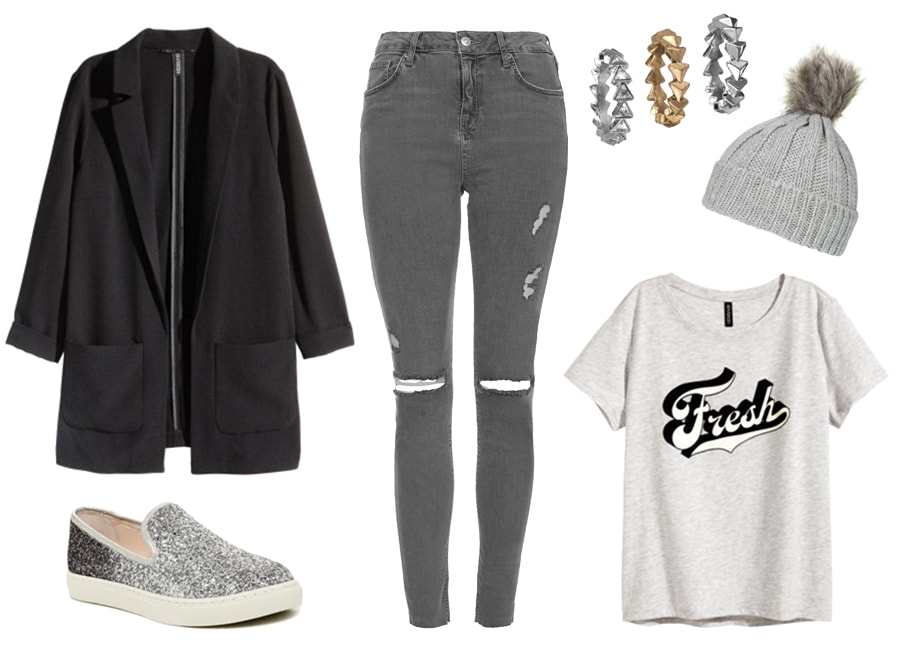 Products – Jeans, T-shirt, Hat, Jacket, Sneakers, Midi rings
This cool and casual look is perfect for a weekend, school day, or really any sort of "on the go" day. The tee and ripped jeans are perfectly contrasted with girly accessories, like a pom hat and a sparkle shoe. The blazer is black, but it complements the gray very nicely and keeps the outfit from appearing drab. Try a pop of lip color with this look to stand out!
Denim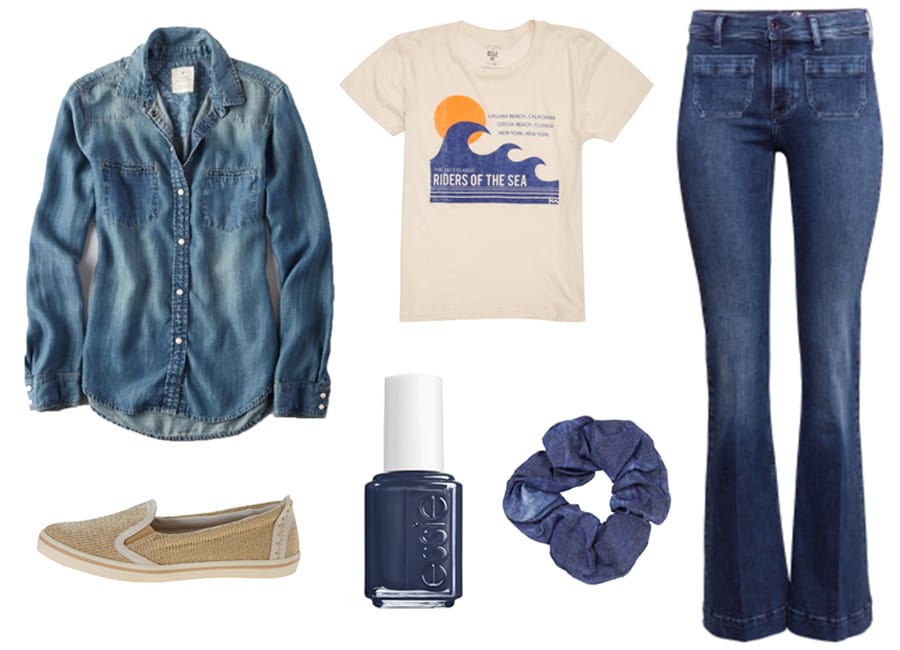 Products – Jeans, Top, Shoes, T-shirt, Nail polish in "Bobbing for Baubles", Scrunchie
Denim-on-denim used to be a "don't", but lately, it's definitely a "do". You just have to do it correctly. Make sure when you're mixing denims, the washes are different. At least one of the pieces should be a dark wash, like the jeans above, or even darker. Wear the western button-down tucked in, or wear it untucked, unbuttoned, and over a retro tee. Add an extra quirk with a denim scrunchie, and you've got the throw-back look down.
What do you think?
Would you wear any of these outfits? How would you style your own monochrome outfit? Don't forget to leave a comment. We love to hear from our CF readers!