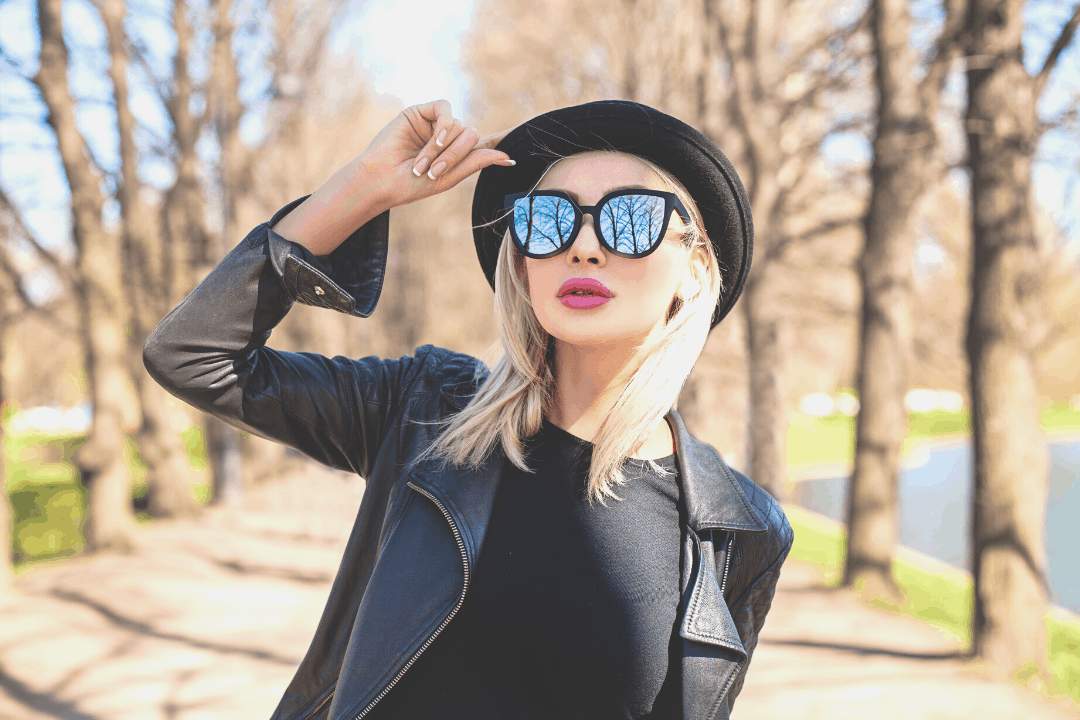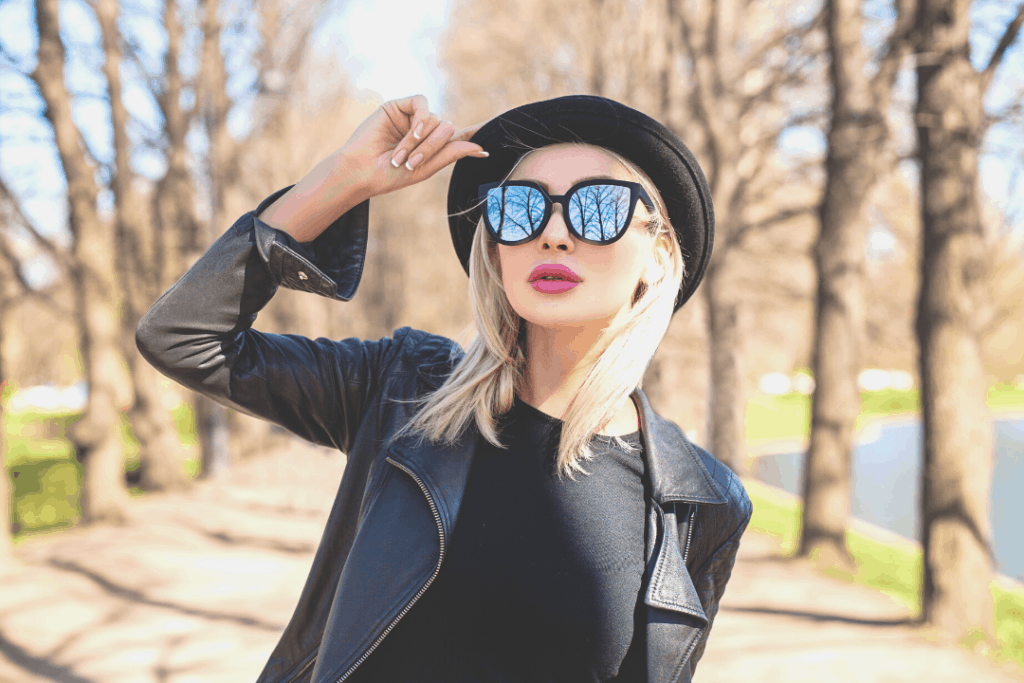 The monochrome trend has been super popular over the past few seasons, and for good reason! Monochromatic outfits are an easy way to look well put together and classy without too much effort.
Monochrome, though it seems simple, is an incredibly versatile trend, because depending on your personal style, you can make this trend as minimalist or elaborate as you want.
Related reading: Classy Outfits for Women: How to Dress Classy & Elegant
What Is Monochromatic?
The word "mono" in monochromatic means single and "chromatic" means color. An outfit composed of only one color would be monochromatic.
It's a common misconception that monochrome outfits are basically wearing the same shade of one color, from head to toe. In reality, you can mix and match shades or variants and be as creative as you want with it!
Because you're only working with similar tones, you have more freedom when it comes to mixing and matching fabrics and cuts, and also adding a touch of color with accessories or jewelry.
This past summer and fall, you may have seen a lot of bright and colorful monochromatic outfits, but if you want to adapt the monochrome trend for wintertime, you might want to try it with darker colors.
Keep on reading to get some inspiration to try the monochrome trend this winter:
Monochrome Trend: Outfit 1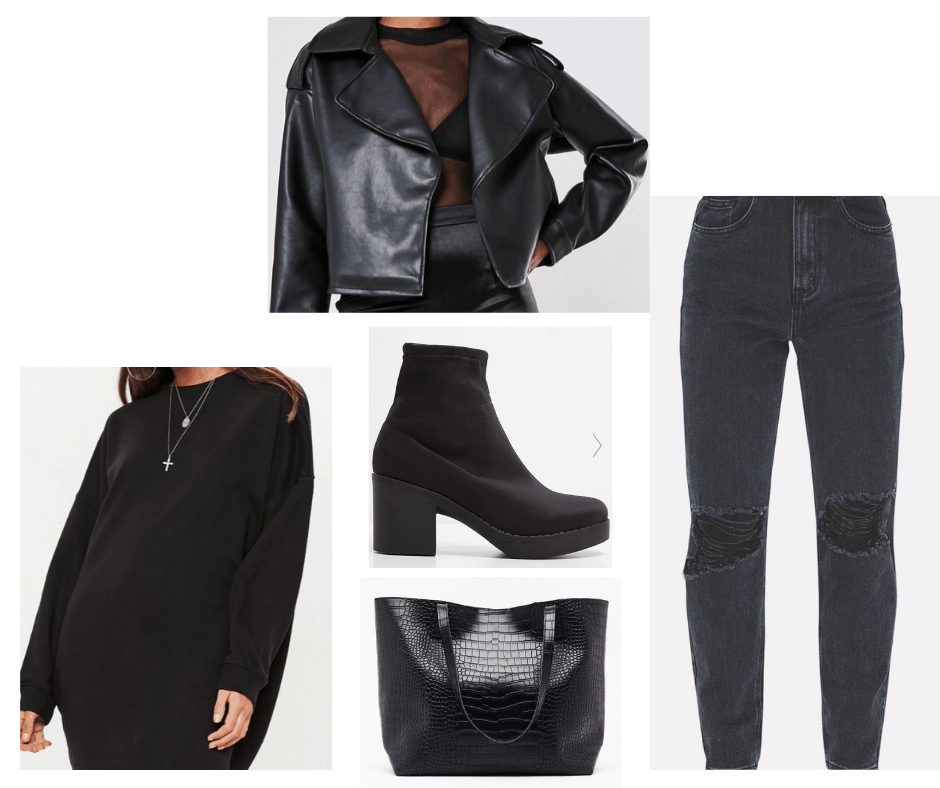 Products:
For this first monochromatic outfit, I decided to go with a classic all-black edgy look, with a black faux leather jacket, a black oversized sweater, and ripped black mom jeans. I added a large black tote bag to hold everything you'll need for class.
If you're worried about this outfit is too plain, don't worry, because the different fabrics — denim, suede, and leather — add dimension to this outfit.
All-black outfits like these generally read as dressy, they're also great if you're looking for something to transition from classes to a nighttime event with friends.
Monochrome Trend: Outfit 2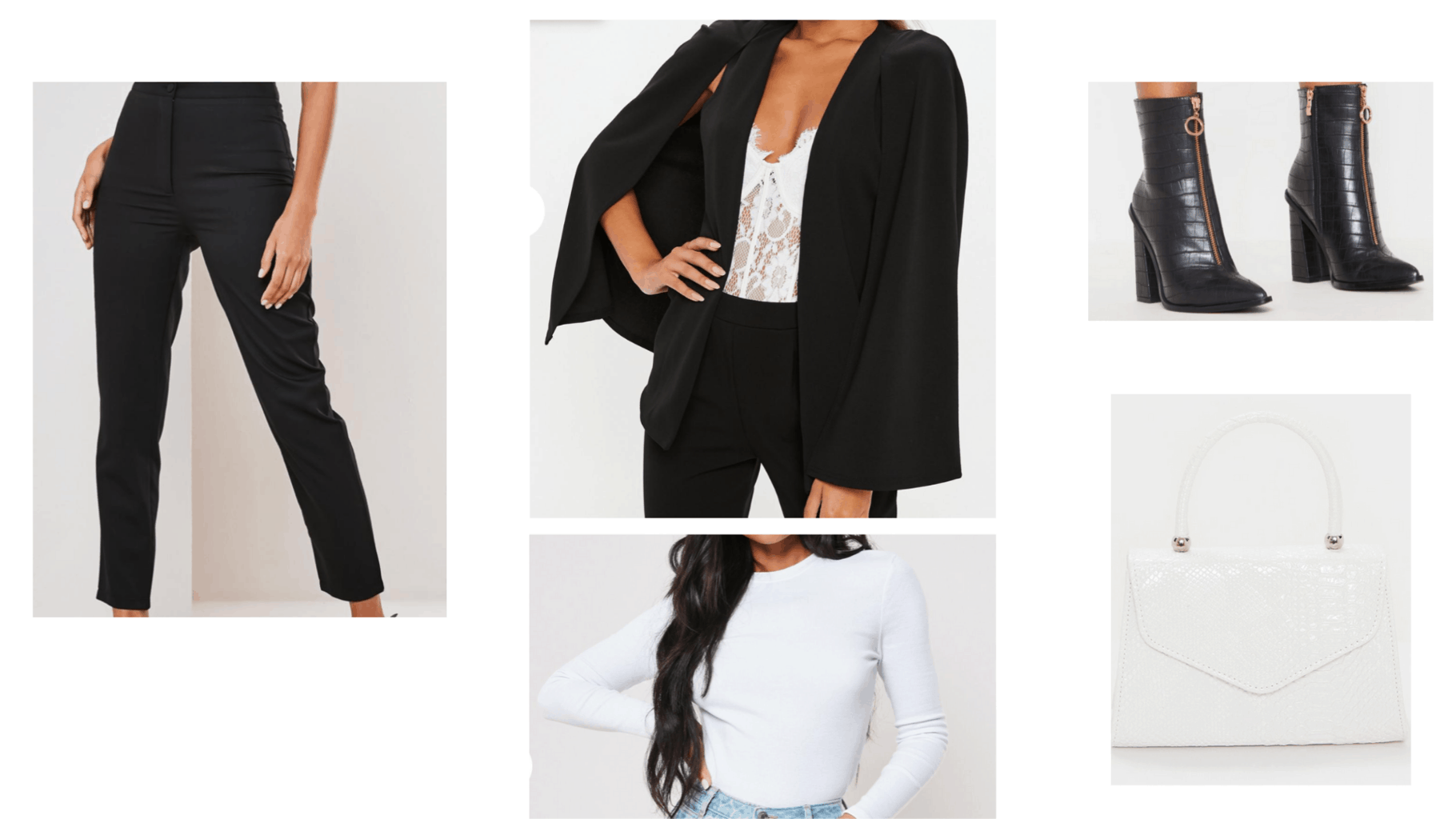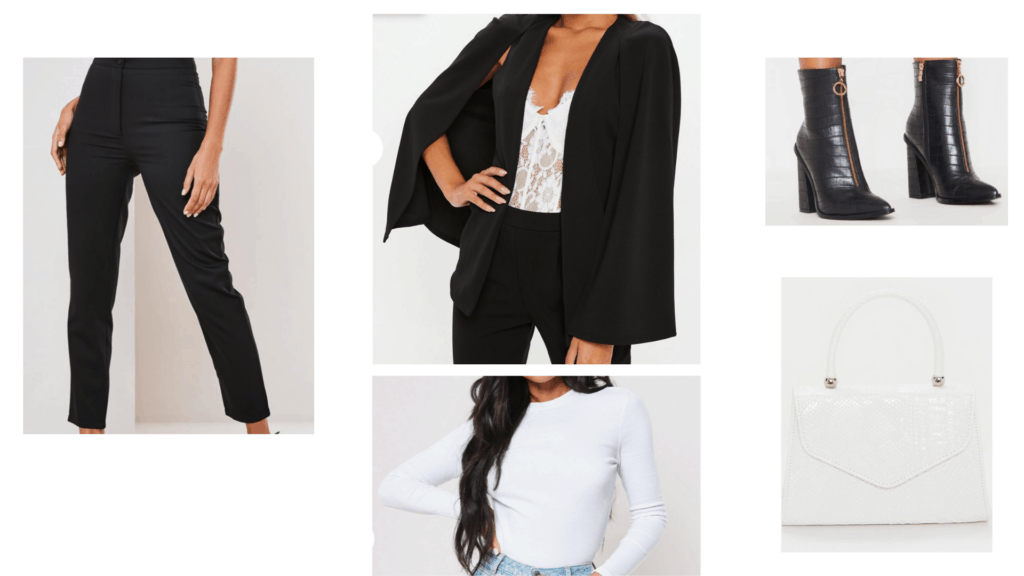 Products:
For this elegant black outfit with a pop of white, I was inspired by those Parisian fashion girls we see all over Instagram. I chose a black crepe cape blazer and white crew-neck sweater with black cigarette pants. I paired this outfit with black ankle boots and a small, white envelope bag.
This is the perfect outfit for when you have a more formal occasion coming up like a dressy dinner, or even an internship/job interview in the fashion industry.
Monochrome Trend: Outfit 3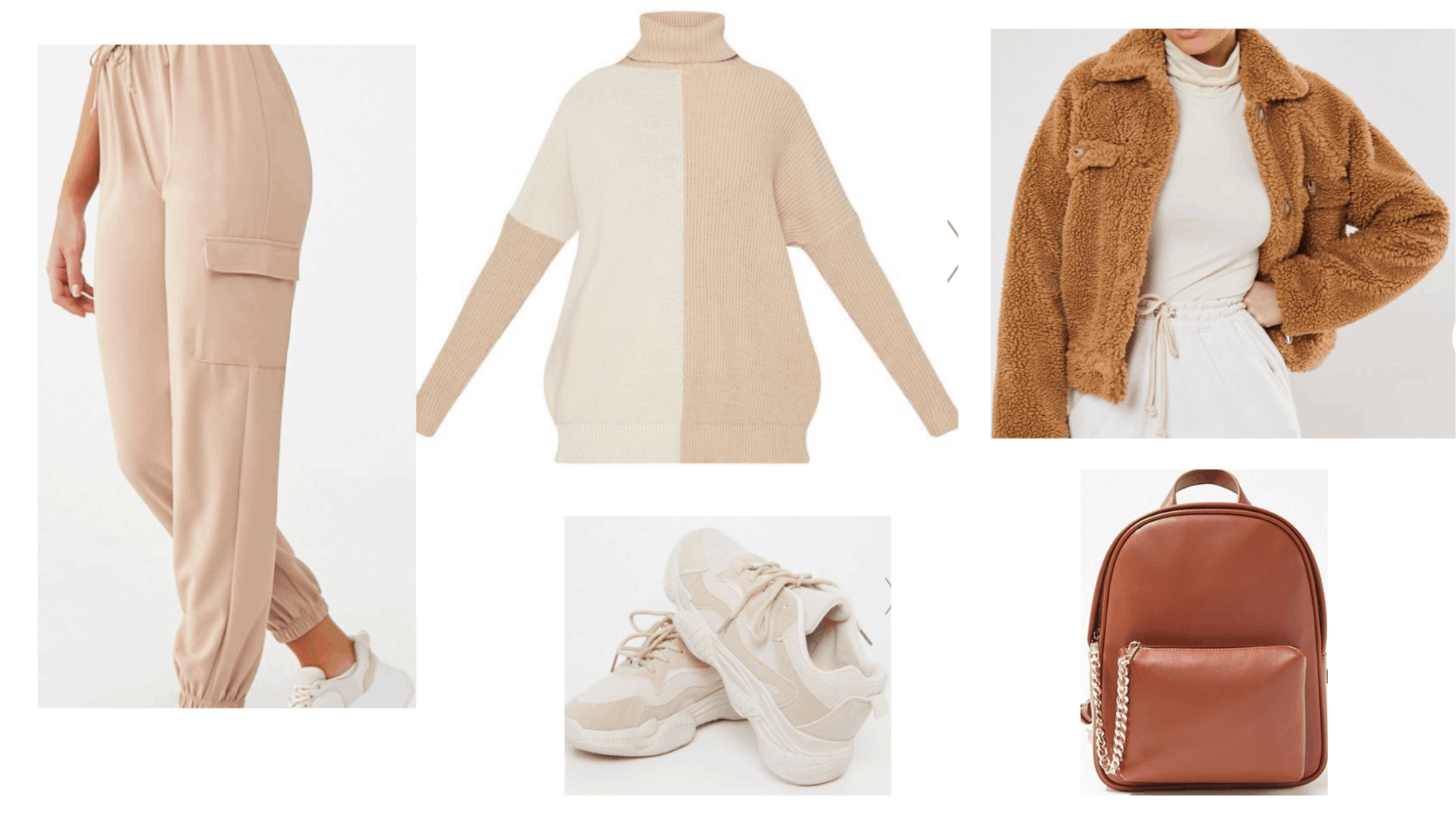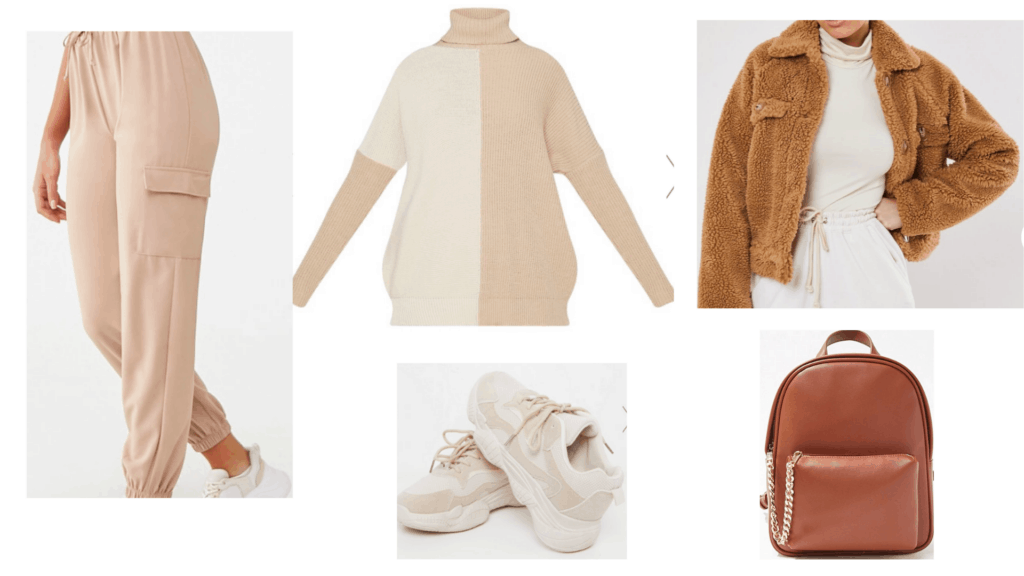 Produtcs:
How To Master The Monochromatic Outfit?
Play with texture or pattern. If your monochrome colors are feeling boring, mix up the textures or patterns in your outfit. Try adding stripes, spots, or textures like velvet and silk to your monotone outfit to add some depth and dimension.
Don't be afraid of color. If you're not comfortable in monochrome yet, try introducing color into your monotone look by way of monochromatic accessories.
Layer it up. Add depth to your monochromatic outfit by layering your pieces. Try adding a monochromatic blazer to match a dress, or wear monochrome pants with a shirt under a coordinating outerwear piece.
Beige is often thought of as a boring, or "meh" color, but it's definitely not! This outfit has different tones of beige, from sand to tan, and gets some extra interest with different lengths, including a cropped teddy jacket, a monochrome color block oversized sweater, joggers, chunky sneakers and a tan faux leather backpack.
While this last outfit is a bit more casual and comfy than the two others, (perfect for a day packed with classes, or to chill with your friends), it also combines some of the most loved trends of this season, like the teddy jacket. Perfect for the fashionistas who also favor comfort!
What do you think of this look?
What do you think about the monochrome trend? Let us know in the comments section.
MORE MONOCHROME IDEAS: