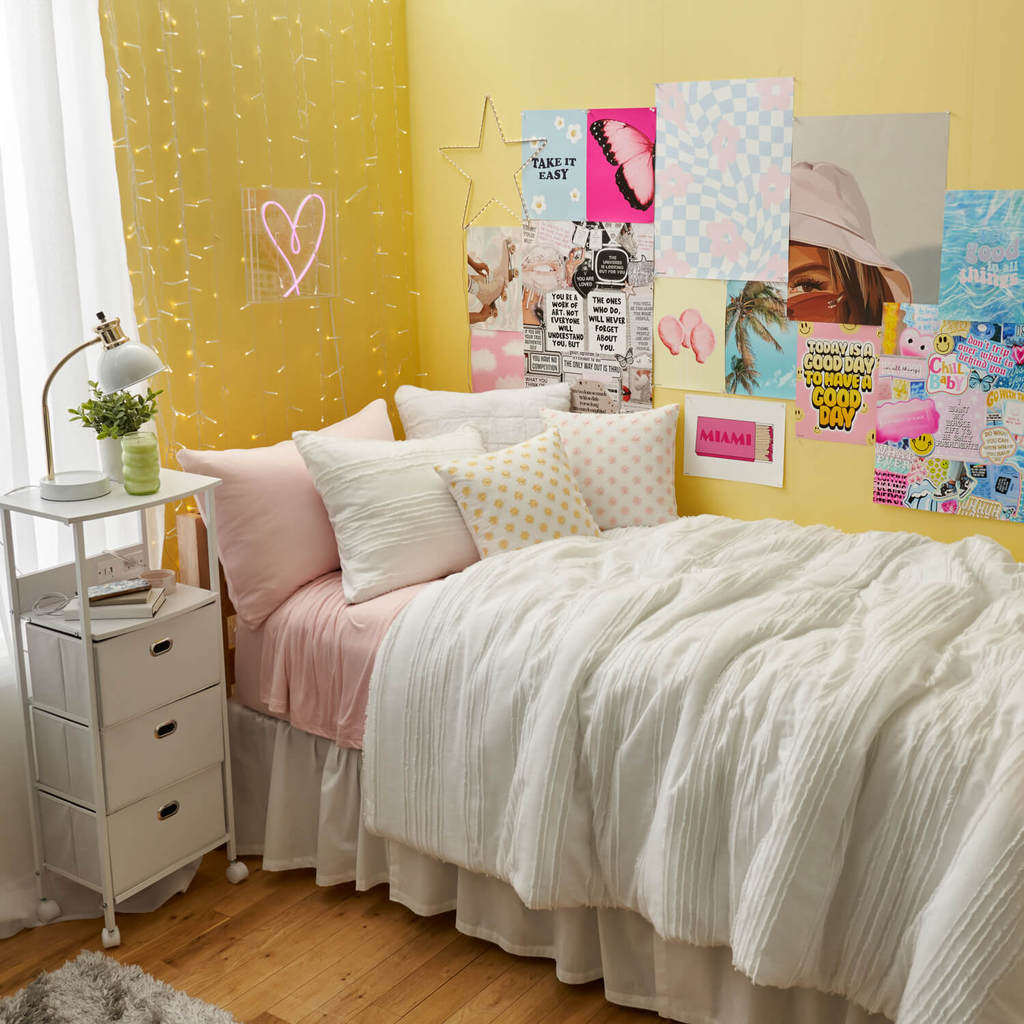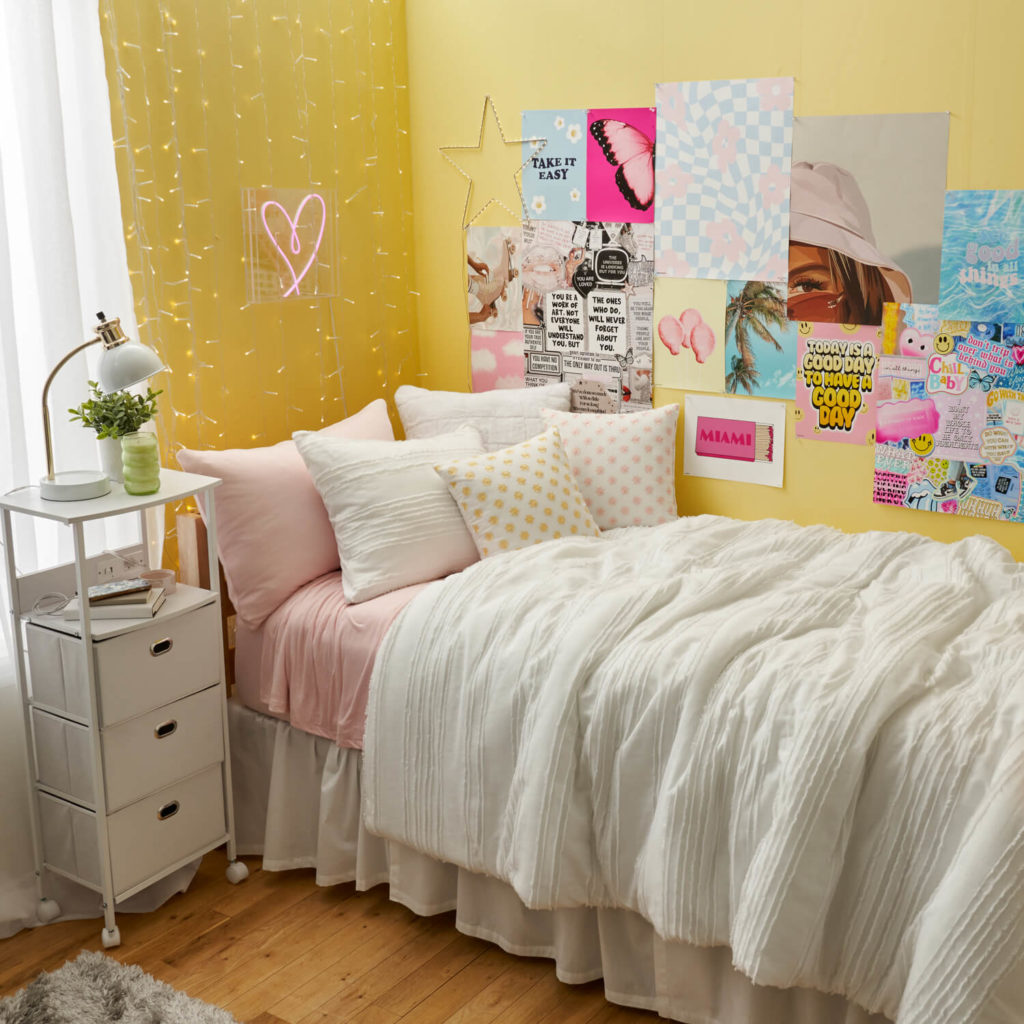 As our fourth and final installment of CF's College Dorm Room Shopping series, the focus today is on dorm room decorations. This, of course, is the most fun part of shopping for your room at college and an opportunity to show off your personality.
As far as dorm room decorations go, so long as you are allowed to bring it (check with your school if you aren't sure), practically anything goes!
One of the rules I mentioned in my post on dorm room bedding applies to decorations too – you have the whole rest of your life to go with "practical" furnishings. College is your time to go all out and express your style. It's socially acceptable to have a completely crazy room if that's what you want. Have fun with it!
Related reading: The Best Aesthetic Room Ideas We're Stealing ASAP
Cute & Affordable Dorm Decorations
Check out some of my picks for cool dorm room decorations on a budget below!
Neon signs are insanely popular right now and this heart one from Dormify is so cute — it's sure to give any room some extra pizzaz. (Bonus: It's also available in pink (waitlist) and blue!)
Here at CF, we fully support you having a cute welcome mat for your dorm room so all your guests know they are welcome in your space. Plus, it means cleaner floors which is always a win.
My favorite no-hassle wall decor is the tapestry. Lucky for us, Dormify has tons of cute options, including this super pretty dot printed version. Tapestries are easy to hang up and if you're creative, they don't require putting any holes in the wall, a huge plus when decorating your dorm room.
Related reading: 95+ Cute Dorm Room Ideas & Inspiration
Pillows covered in fur are way more fun than other pillows and that is a fact. This simple and luxe-looking white version is drool-worthy. It's sure to go with any dorm room color scheme you can dream up.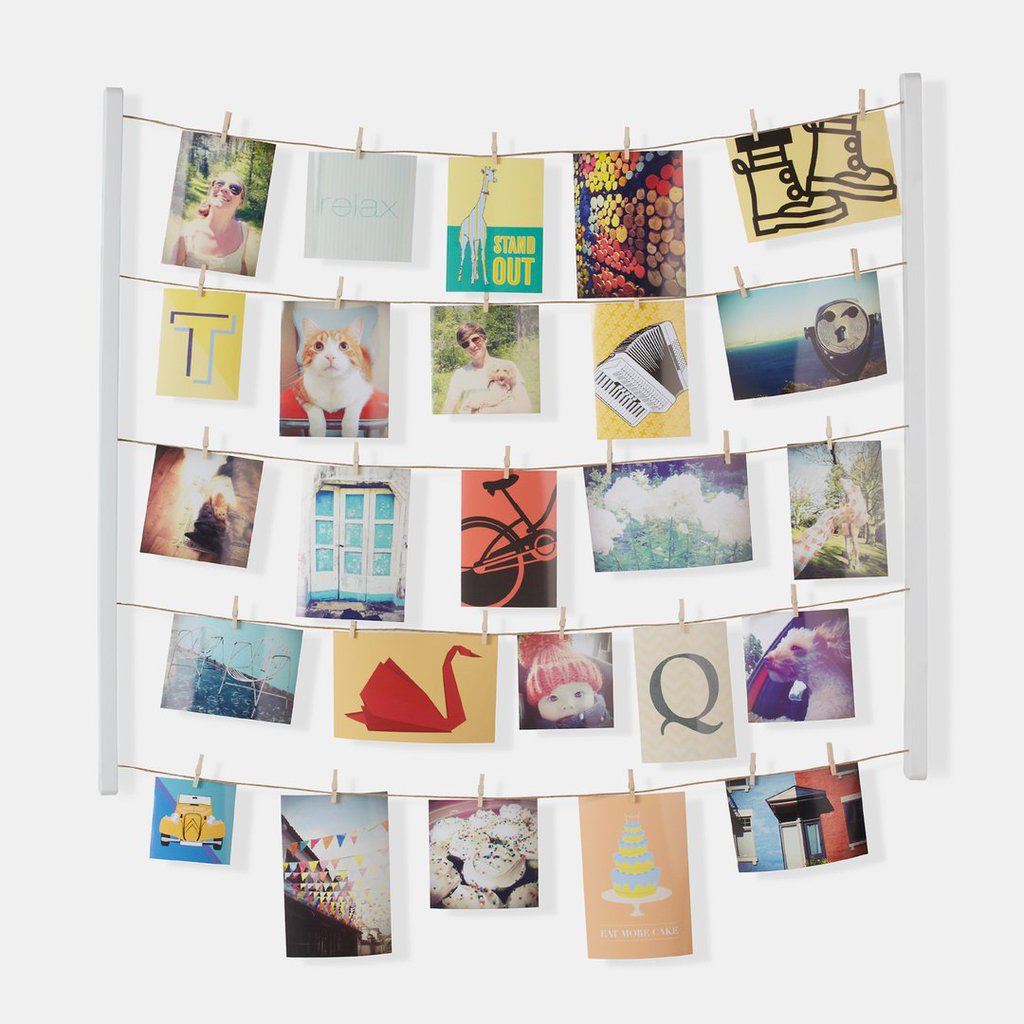 You'll want to have a way to display some photos of your family, special places, and all the memories you'll be making at college. This cute photo hanger is simply a must!
Related reading: 16 Cute Room Ideas That'll Make Your Space Instagram-Worthy
Okay, this one is definitely a splurge but it is THE ULTIMATE selfie mirror for taking outfit pics or making TikToks. This gorgeous full-length leaning mirror comes with its own marquee lights for flawless lighting at all hours of the day. This is piece you'll definitely want take with you when you move out of the dorms!
To keep all your rings and little things organized, get yourself a cute trinket dish! This one is in the shape of a crown to celebrate the queen that you are.
Twinkle lights are a fun way to brighten up your space and they are so versatile. You can hang them in your window, above your bed, all over your walls, or put them in a container as make-shift mood lighting.
You can never have enough throw pillows, especially cute pink ones with pom poms on them!
There will be a lack of suitable seating in your dorm, so we suggest purchasing either lots of pillows or a cushion backrest like this. Sometimes you'll get tired of studying at your desk and this is a much more comfortable solution.
Related reading: 25 Best Dorm Room Design Ideas for Your College Room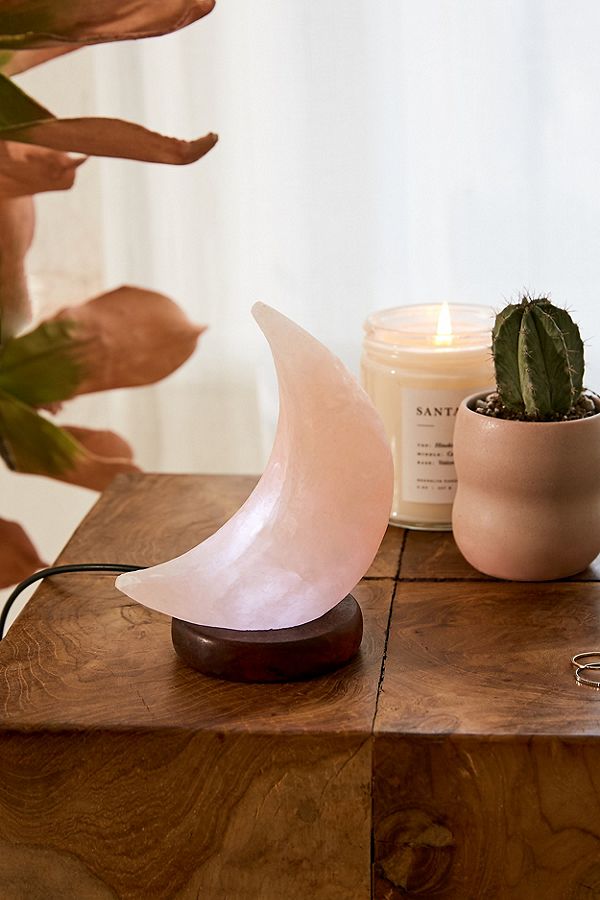 If you're interested in making your space a little more tranquil, there's nothing like a Himalayan salt lamp to purify the air. This one is in the shape of a crescent moon; so witchy!
This little Instax photo holder is the coolest way to display cute snaps. One can never have enough photos in their dorm room!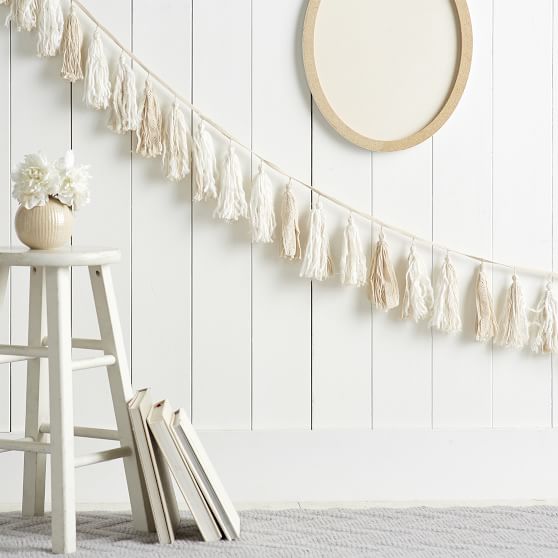 If you're looking for a way to spice up your stark white dorm room walls, lace fabric garland is a great solution! Plus, this can double as party decoration which is never a bad investment.
Personalize your space with a monogrammed hook or two. Not only is it cute as a button, it'll keep your necklaces, scarves, or coats organized!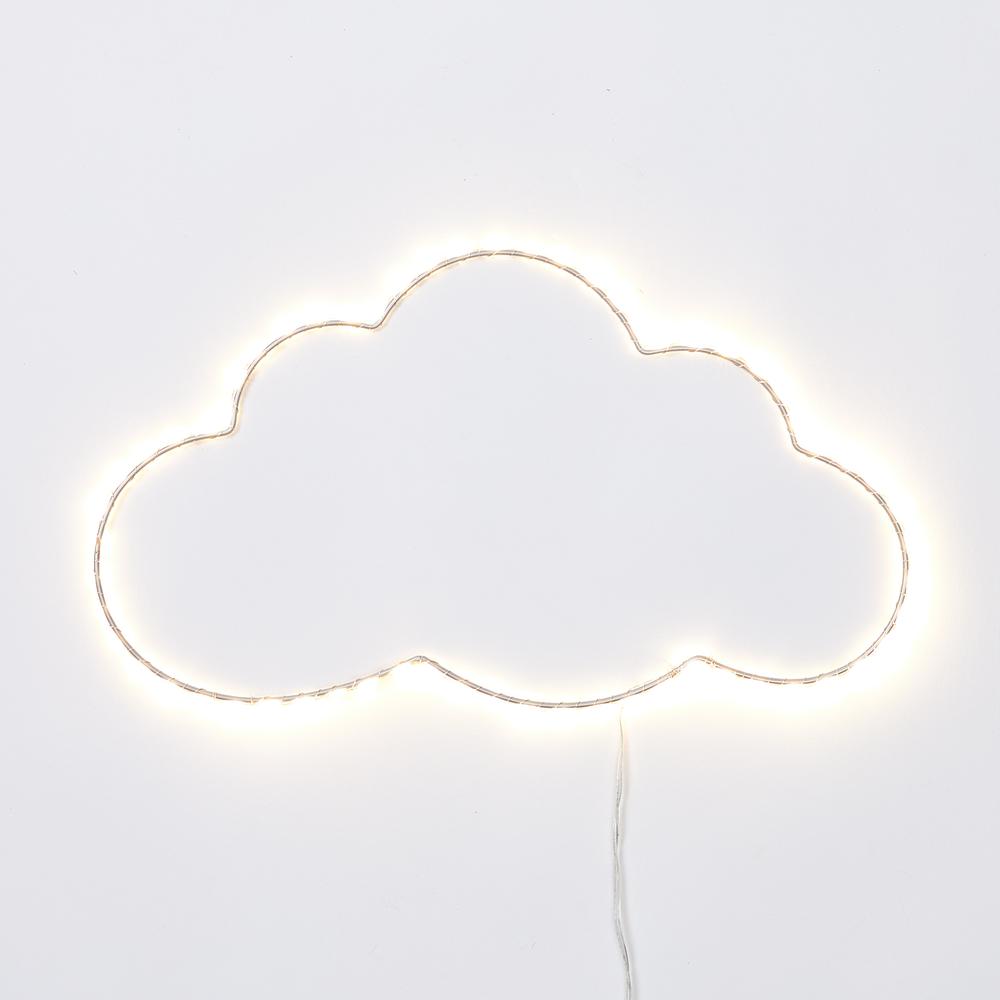 Everyone in the dorm will have posters and framed photos on their walls. Why not freshen up your space with a fun wall light, like this darling cloud wall light from Dormify? It's unique and adorable.
Neon lights are just fun. This hot pink flamingo light is totally retro and affordable too; it's less than $15!
If you're anything like me, you have a tendency to kill plants. However, with a planter like this, I might be more tempted to keep one alive. Pop a little succulent in this planter, water it every couple of weeks, and put it on your window sill for a sweet touch.
PLUS: Many More Dorm Decorating Ideas:
Here at CF, we've written hundreds of posts on how to decorate your dorm, including many DIY projects you can do for pennies. Visit our dorm room section to see them all!
Check out the rest of the posts in the College Dorm Room Shopping series to get everything you need for a fabulous dorm:
Editor's note: This post was originally published in 2007; it was completely updated and revamped in 2023 with new photos, products, and information.