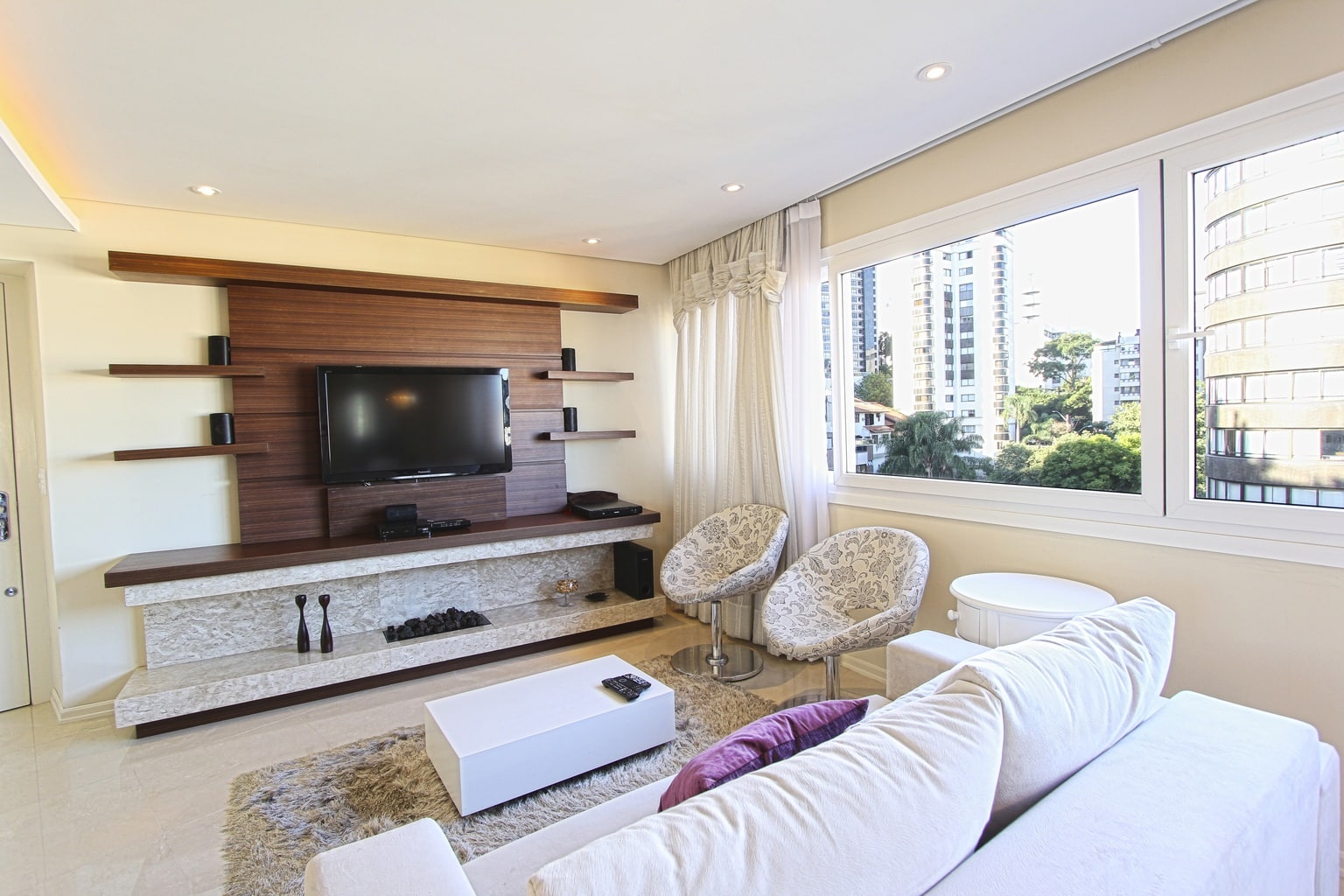 I have always said that when I get my first apartment, the decor will be so whimsical and brightly colored it will look like a 12-year-old decorated it.
While my sartorial style has evolved a great deal in the past decade, I've never been too into interior design. I basically just want my apartment to be filled with a bunch of stuff I think is adorable. Even if the mess of colors makes my place look like the inside of a Dr. Seuss book or a bowl of lucky charms.
My future apartment will not be a fantasy for long. After years of living in a dorm, I am getting an apartment and on the lookout for cute stuff to spice up my first real pad.
Here are eight fun interior accessories on my wish list, all of which would be perfect for your future apartment, dorm, or current room at home. Happy decorating!
Related reading: How to Spruce Up Your Very First Apartment (+ Decor Ideas!)
Product info: 1. Unicorn bust – PBteen, 2. Pillow – Modcloth, 3. Book – Urban Outfitters, 4. Wall art – Overstock.
1. Okay, I know I'm so late to the party, but I'm really into unicorns lately. This regal fella, designed by Emily Current and Meritt Elliott (founders of Current/Elliott and THE GREAT.) for PBteen, would look so cool mounted on my wall. I could even dress him up for parties or based on the season–he'd look so cute in a lei or a Santa hat.
2. You will gather from this post that I am a sucker for anything that looks like an animal, and so perhaps a zoo is a better metaphor for my future apartment than a colorful breakfast cereal. But you guys, it's a cuddly little snail! Unlike Mr. Unicorn, above, snails are not currently trending. But that shouldn't stop you from snuggling up to this quirky pillow after a long day–he looks so soft!
3. Having coffee table books means you're a real adult, right? If nothing else, they tell visitors to your home about your interests. I have a couple of cool fashion ones, but I think I'm going to have to add this volume on Taylor Swift to my collection.
4. Or, I could always just put up this wall art depicting my dream fashion library. I'm kind of addicted to cute posters and signs, and I feel like my first "adult" living space runs the risk of looking a lot like my teenage room and college dorm because the walls will be covered in decorations featuring my favorite quotes, pop culture, and other interests. But they're great ways to personalize your space. If you're looking for more cute wall decor, Francesca's Collections and Etsy have huge selections.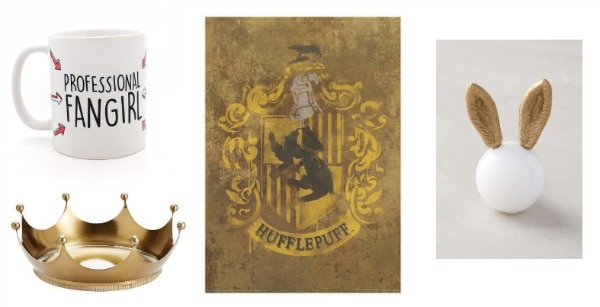 Product info: 5. Mug – Etsy, 6. Poster – AllPosters, 7. Knob – Anthropologie, 8. Crown tray – PBteen.
5. There will be no plain mugs in my future home. A mug is a place to display your favorite cheesy slogans you're too embarrassed to wear on a t-shirt, IMHO. This is one of many great mugs from Etsy. (Cafepress has a great and unique selection, too.) A favorite mug is a dorm room must-have too, for your morning coffee or for soup when you've got a cold.
6. As I said, my walls will represent who I am. And a home without the crest of my Hogwarts house, Hufflepuff, is no home at all. A poster like this one is a must (and it's under $5).
7. I know what you're thinking–based on this post, my future home will be devoid of seemingly critical items such as chairs and bedspreads. I hear you, but that kind of shopping is a little less fun. What I really need is more animal-motif stuff, right?! I think all the drawers in my house should have knobs with bunny ears. That feels like an important and attainable goal.
8. This crown tray (also designed by Emily Current and Meritt Elliott) is the most fabulous way I can think of to store little trinkets such as everyday jewelry, loose change, pens, and the like. It's perfect for a desk, dresser, or bedside table. And the royal vibe would make Blair Waldorf proud–even though my future apartment won't have a Dorota.
What do you think?
Are you currently shopping for next year's dorm or apartment?  How do you like to decorate your living space? Is being an adult–or at least decorating like one–overrated?  Let me know in the comments!