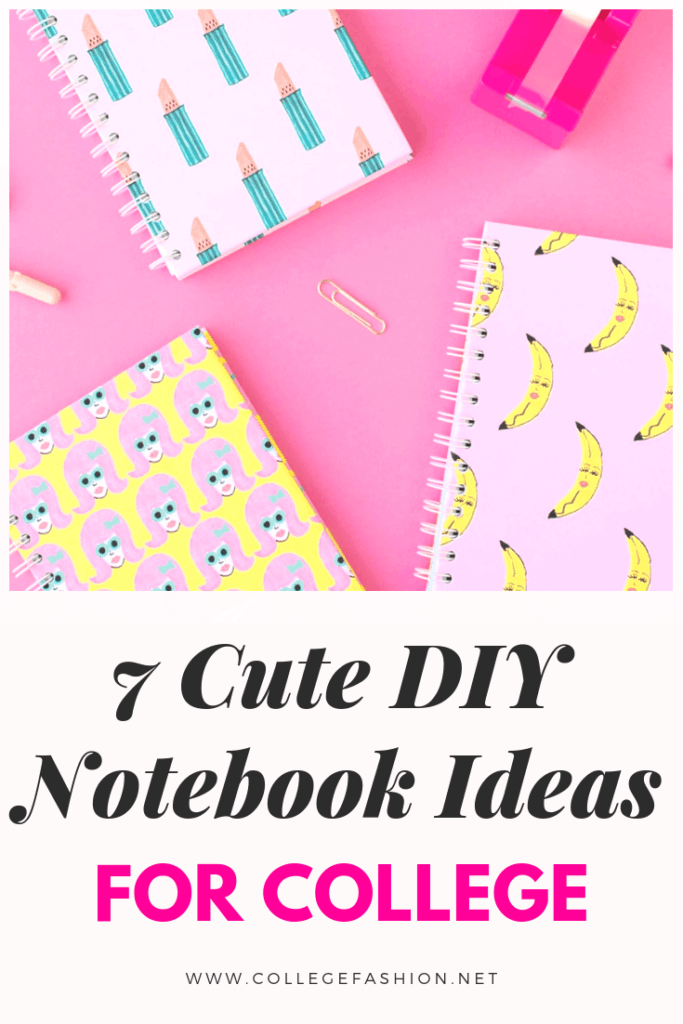 As a college student. I know I should take more notes, more frequently, and I am definitely guilty of not doing so. I'm trying to improve my note-taking this semester so it seemed like a good idea to do a roundup of DIY notebook projects and cute notebook ideas inspire myself and others.
We've talked about the school supplies you need for college, and notebooks are obviously top of that list. So let's make those basic notebooks cute!
Related reading: 11 Cute DIY School Supplies Tutorials to Try ASAP
DIY Notebook Ideas:
Here are some cute notebook ideas to give your notebooks a personal touch! All of these tutorials are completely doable with minimal DIY skills, plus they're fun — win-win.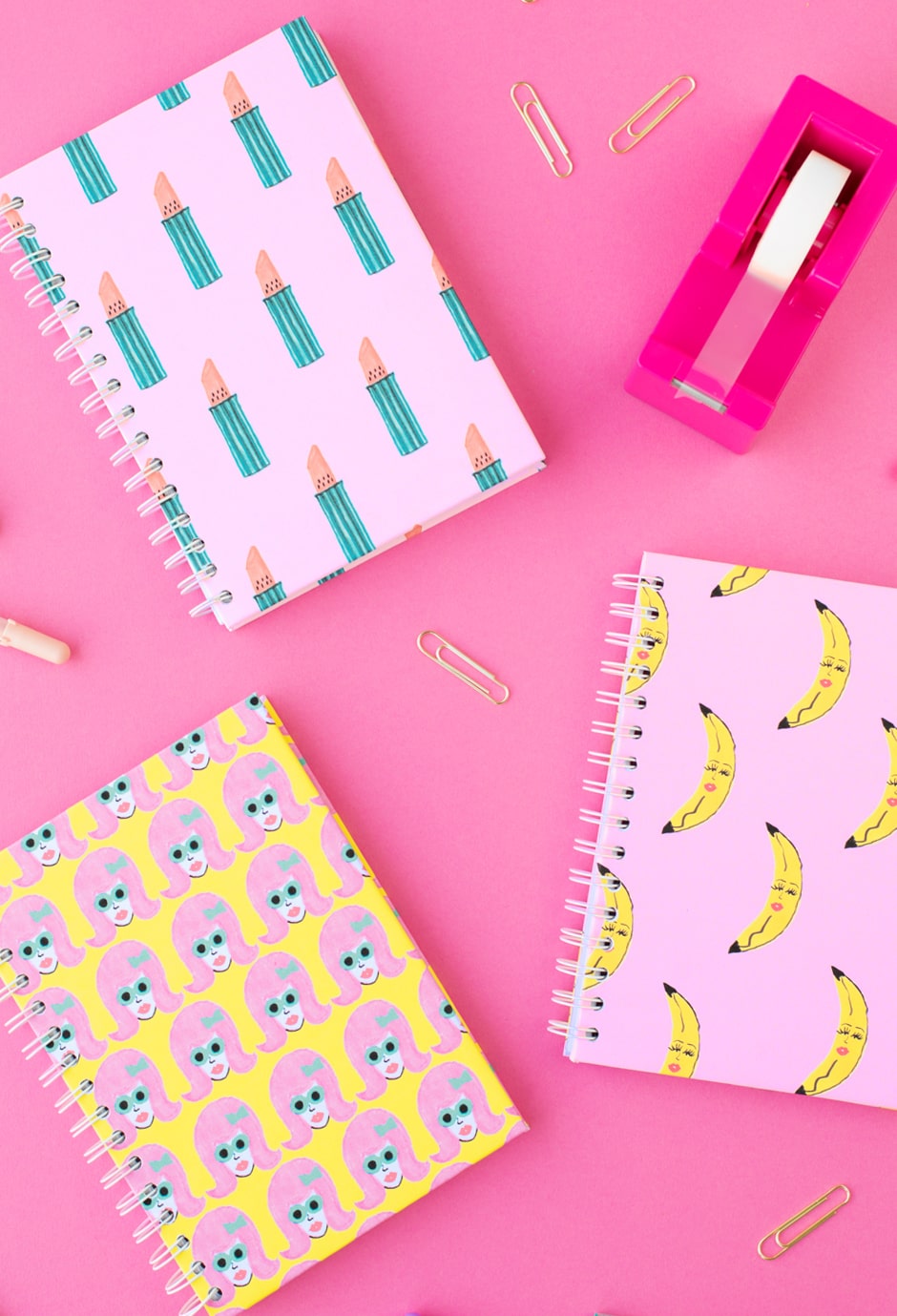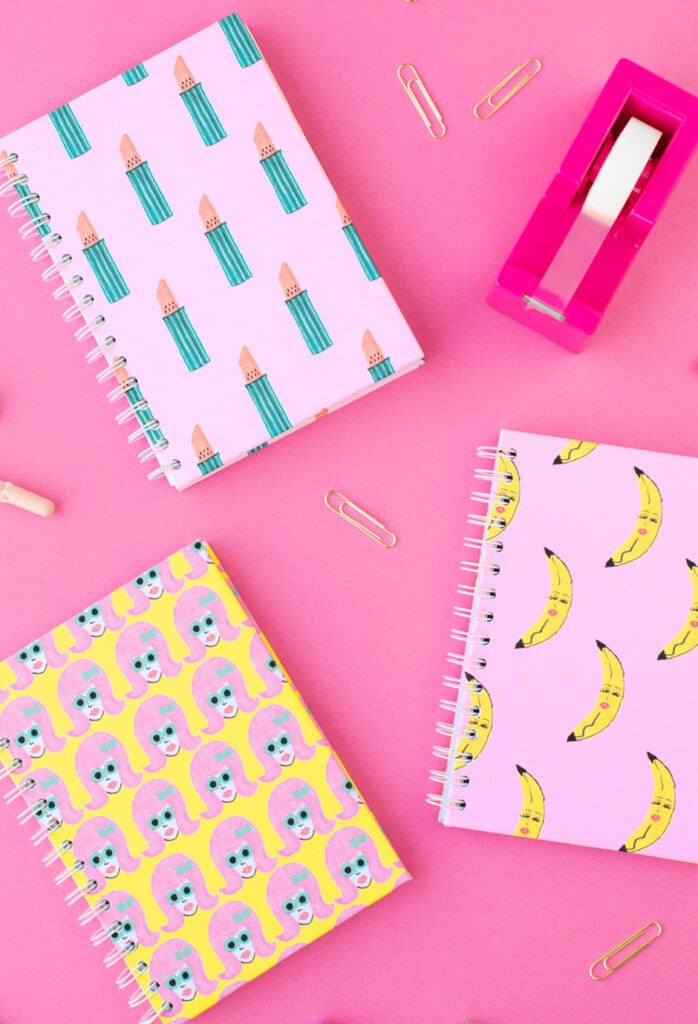 This is one of the easiest tutorials on the list, especially because the design work is already done for you. The main steps are printing, cutting, and gluing. Super simple, and super cute.
5 Easy Notebooks
All of these DIY notebooks require- basically exclusively- stickers, glue, and paper. That's it!
It's so simple, and they're all super cute, not to mention cheap. Now I have to buy more stickers.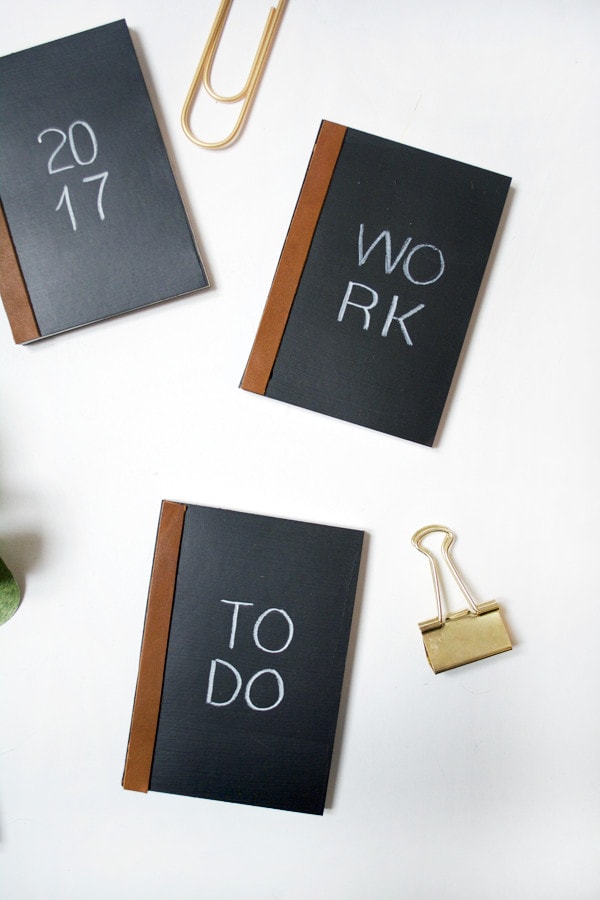 I bought a container of chalk paint a few years back and I have put that stuff on everything. The best part about it is that you don't even need to use it for chalk. If you want a slightly matte finish on something this is the stuff.
I never thought of putting chalkboard paint on notebooks, but thanks to this tutorial it sounds like a pretty cool idea.
VSCO girl notebooks
I'm gonna be entirely honest. I'm still not 100% sure what a VSCO girl is, even after my extensive googling. (I know it involves scrunchies and Hydroflasks, but — can anyone elaborate on the rest?) That said, these notebook DIYs are cute regardless.
Although one of these does require some painting skills, the other two are fairly simple and straightforward.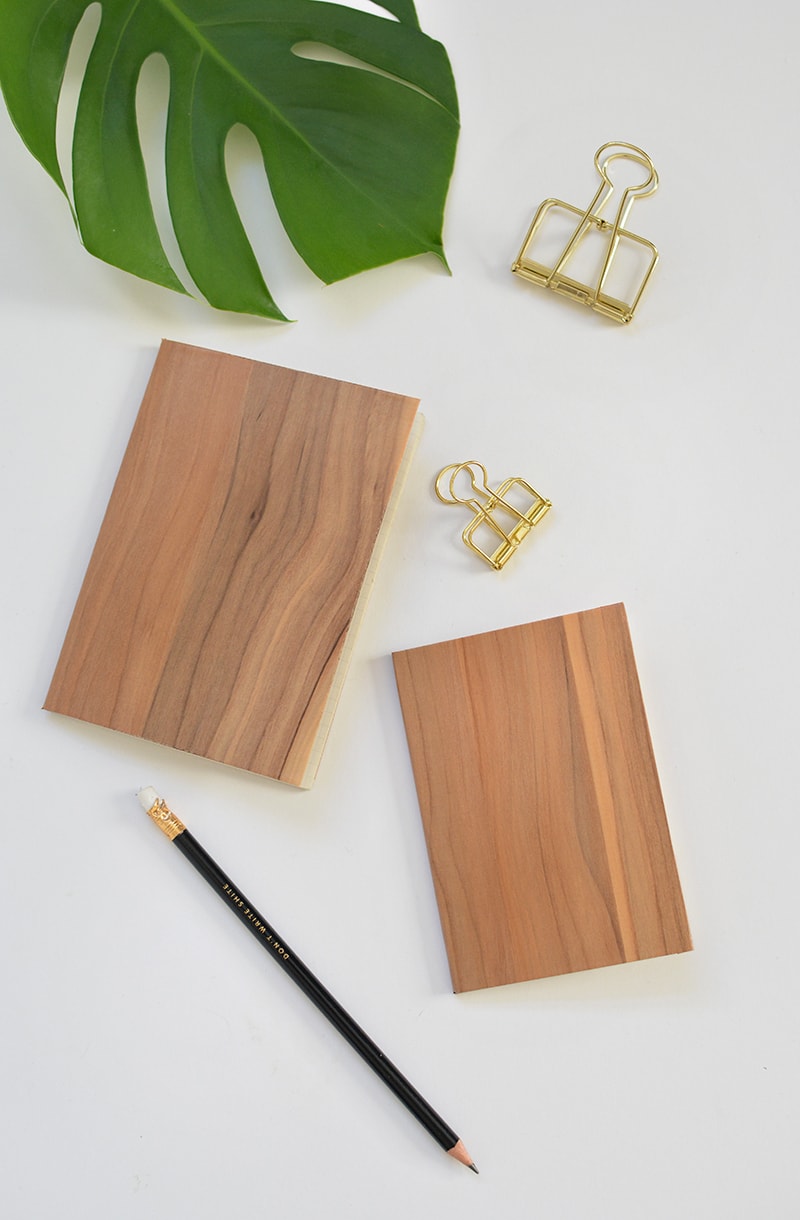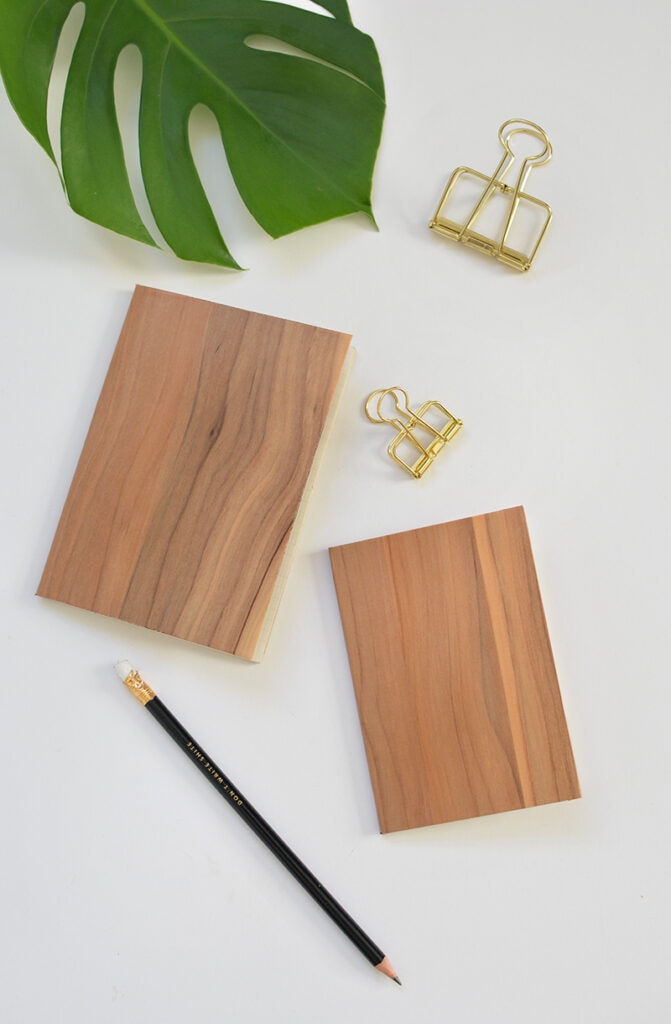 This DIY notebook looks really expensive. The best part is we both know it's not.
I've never worked with vinyl so I can't give much advice on that, but this guide seems to have some helpful tips and advice for working with it. Aside from being adorable, another great thing about this DIY notebook is that it's straight cutting so you don't have to worry about being super exact.
Fabric covered and painted notebooks
Fair warning, this video does jump around a little bit, but these DIYs are simple. They're also all pretty minimalistic if you're going for that vibe.
You could also alter the last project, the binder cover, into a notebook cover by gluing it on one of your notebooks after it's finished.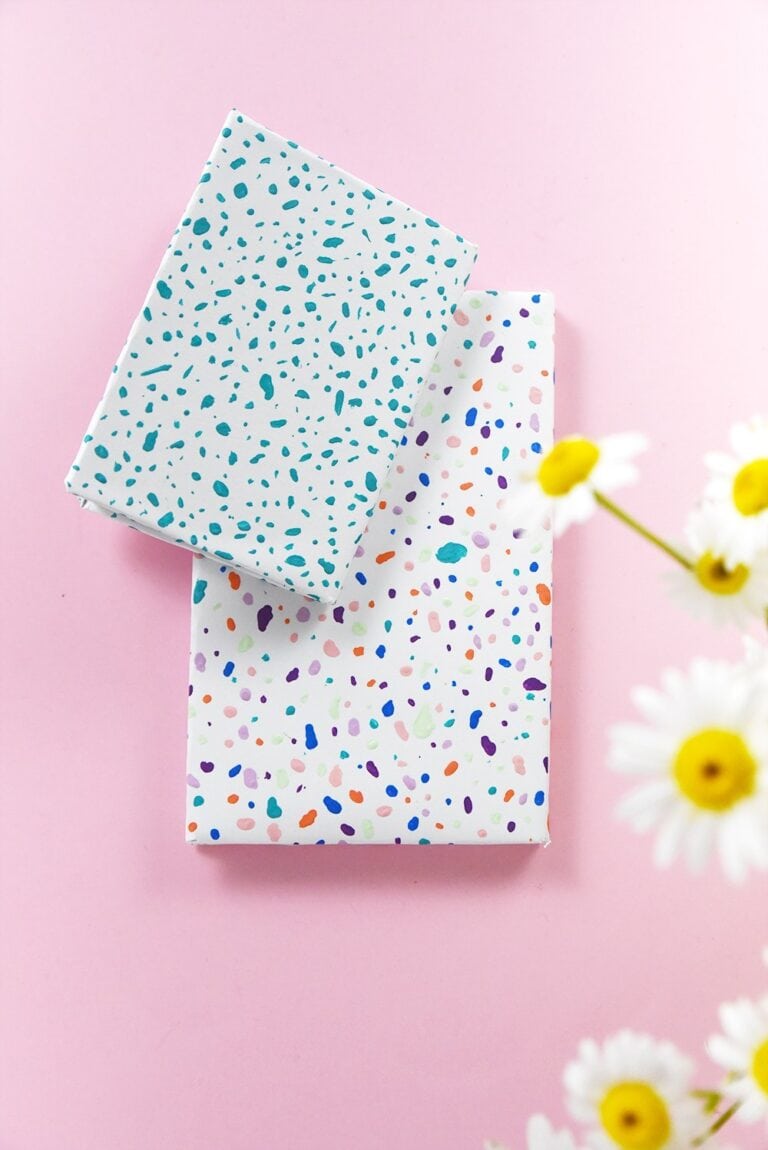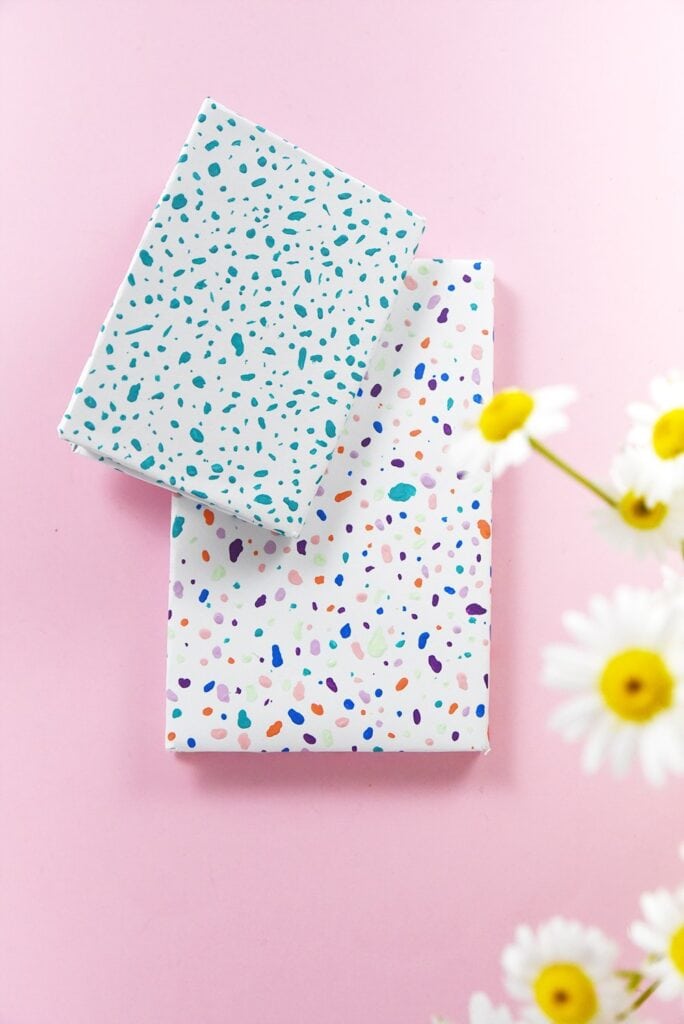 I'm not sure if terrazzo is still in, but I would gladly make dozens of these cute notebooks. They're really cool, and maybe it's just me, but they seem really soothing to look at.
This would also be a good way to use those random paint colors you have lying around from old projects. Or maybe I'm the only one that has that problem.
I want to hear from you! What do you think of these DIY notebook ideas?
How often do you take notes? What notebooks DIYs are you most looking forward to trying? What DIYs would you like to see next?