Our newest series, "Beauty by the Decade", explores beauty trends from the past and transfers them into wearable, updated ideas for hair and makeup. In case you missed them, see our guides to 1950s hair and makeup, 1920s hair and makeup, and 1970s hair and makeup.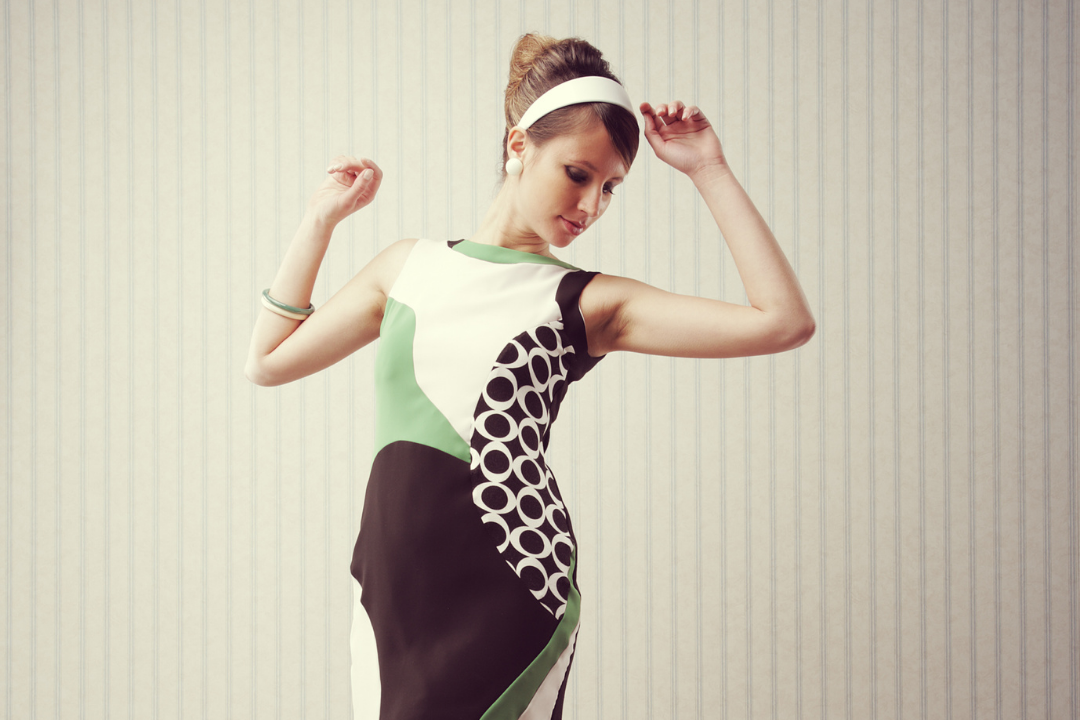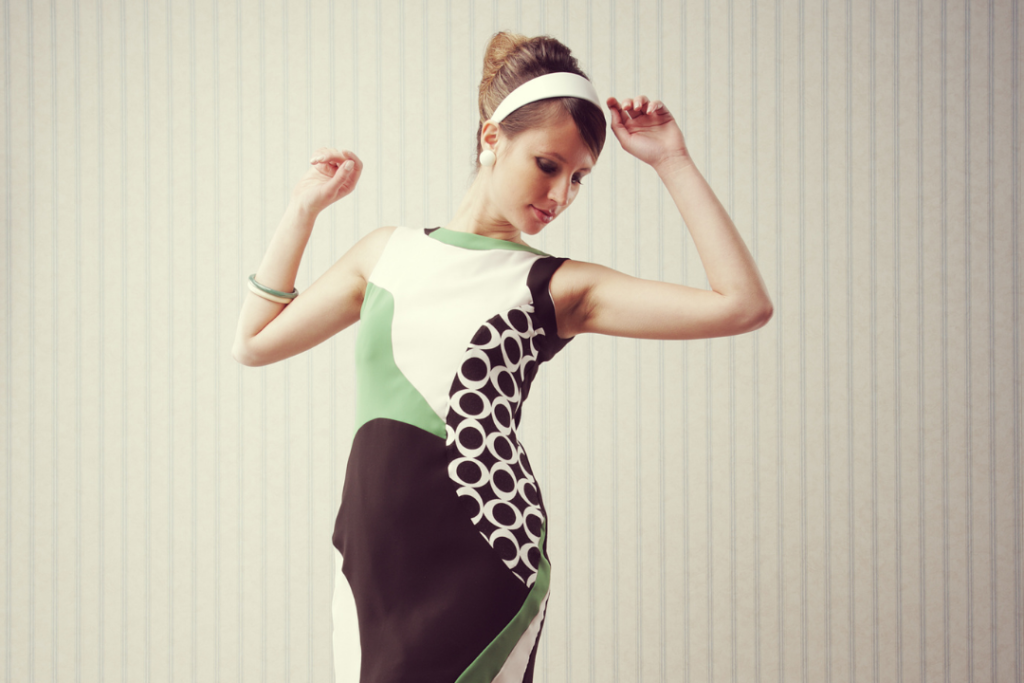 The 1960s marked a transition between the ladylike looks of the '50s and the free-spirited glamor of the '70s.
The Mod subculture was at its peak during the early and mid '60s, which brought about a more playful approach to makeup and the use of color. Voluminous hair, lots of eyeliner, and the pixie cut also made their way into mainstream style during this decade.
Below, I'll break down the most popular makeup and hair looks of the 1960s and show you how to adapt them to your everyday style.
1960s Makeup
The 1960s were all about dramatic eyes and paler lips. Twiggy and Edie Sedgwick were known to sport this look.
Want to learn how to get this look? See our detailed guide on how to do '60s mod makeup. Below, I've detailed the basics of the mod makeup look again but be sure to check out the linked post above for the video guidance!
How to get Twiggy and Edie's '60s Mod eye makeup: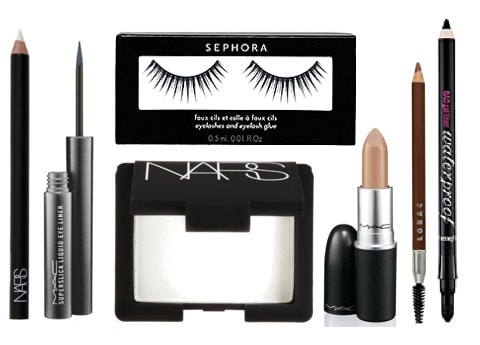 Product Information: White Eyeliner-NARS, Black Liquid Eyeliner-MAC, Matte White Eyeshadow-NARS, False Eyelashes-Sephora, Nude Lipstick-MAC, Brow Pencil-Lorlac, Black Eyeliner Pencil-Benefit Cosmetics.
After applying foundation and concealer to your face for a base, apply a matte white eyeshadow across your eyelids.
Apply a white eyeliner to your bottom waterline of your eyes. This makes your eyes appear brighter and bigger.
Outline your top eyelid with a black liquid eyeliner, drawing a thin line along your eyelashes.
Using the black liquid eyeliner, draw a half moon shape in the crease of your eyes above the white eyeshadow.
Use a black eyeliner pencil to line your bottom lid next to the white waterline.
Using the liquid eyeliner, "draw" a few extending bottom lashes. Be sure not to go too crazy with how long the lines are – keep them shorter.
After curling and applying mascara to your lashes, apply your fake eyelashes to your top lid. Add a few more sweeps of mascara to make the lashes blend in.
Use a brow pencil to define your eyebrows.
Apply a nude lipstick to finish off the look.
Updated 1960s Makeup
Instead of going full-fledged Edie or Twiggy, get an updated '60s mod look by playing around with eyeliner.
Defining your lower lashes or applying dramatic, winged eyeliner (a la Beth Harmon in The Queen's Gambit) are great ways to pull of mod makeup without looking costume-y.
1960s Hair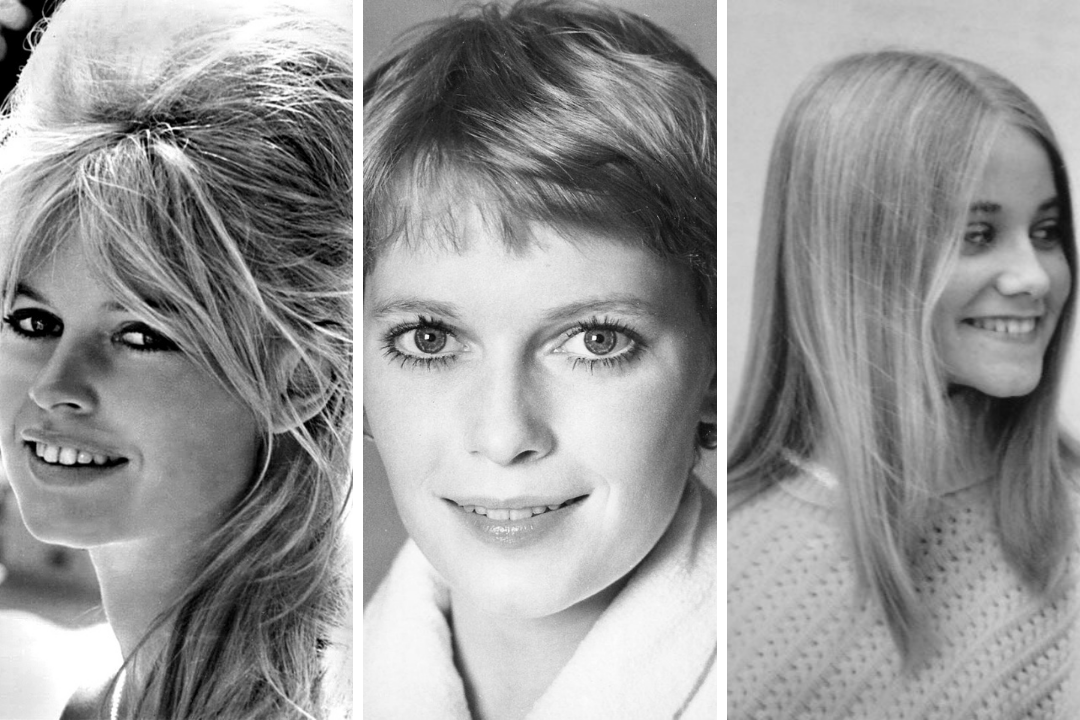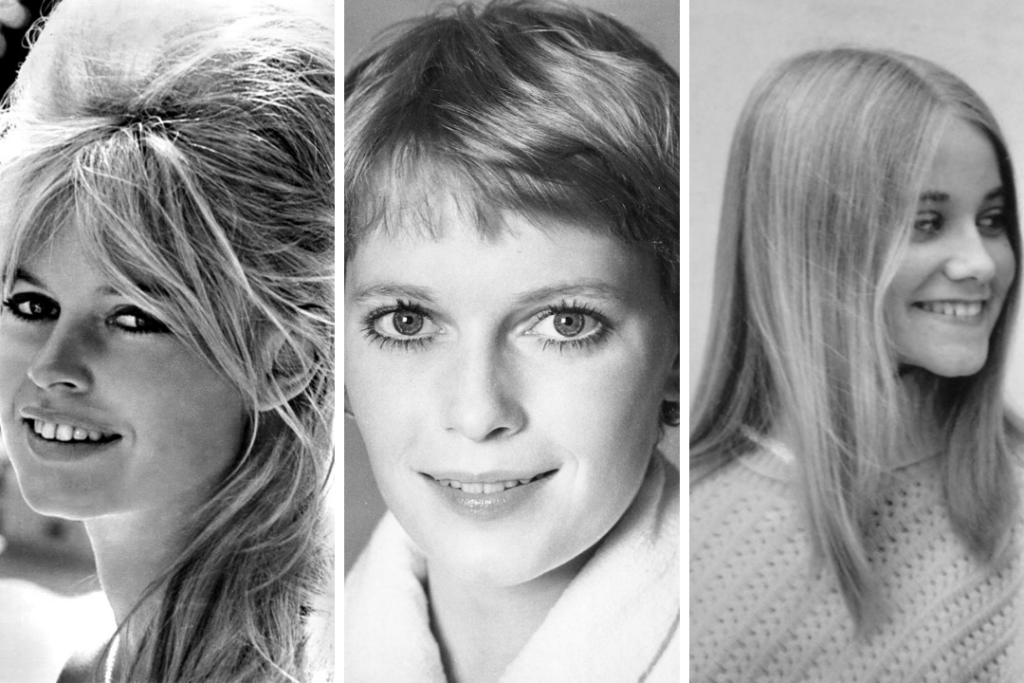 The '60s held some major changes for hairstyles. At the beginning of the decade, beehives, bouffants, and styles reminiscent of the '50s were the dominant styles. (Think the movie Hairspray!)
Towards the middle of the decade, the slick pixie cut (thanks to Twiggy and Mia Farrow) was popular.
As the '60s moved into the '70s, the long, sleek hair seen on Marsha Brady on "The Brady Bunch" (1969) began to emerge as the sought-after style.
Updated '60s Hair
Channeling the 1960s today is easier than ever, thanks to the fact that '60s styles are back in fashion. Pixie cuts have recently made a comeback (with fans like Emma Watson, Carey Mulligan, and Michelle Williams) and big volume is always in.
"Flippy" hair is also an easy and adorable way to add some '60s flair to your do. To get this look, take a curling iron (or even a flat iron) and after placing it about 2-3 inches from the ends of a 1-2 inch section of hair, gently curl the hair outwards. After spraying a little hair spray for staying power, you can work the flip with your fingers to make the style a little looser. The flip is adorable with a ponytail or even just with your hair down.
Another simple way to do a '60s hairstyle is to use ribbon as a hair accessory. Side-swept bangs, flipped out ends, and ribbon used as a headband will help you emulate the decade in a subtle way.
Your Thoughts?
Would you rock '60s hair and makeup? Which styles do you love most? Would you ever wear the mod style eye makeup? Leave a comment and let us know!