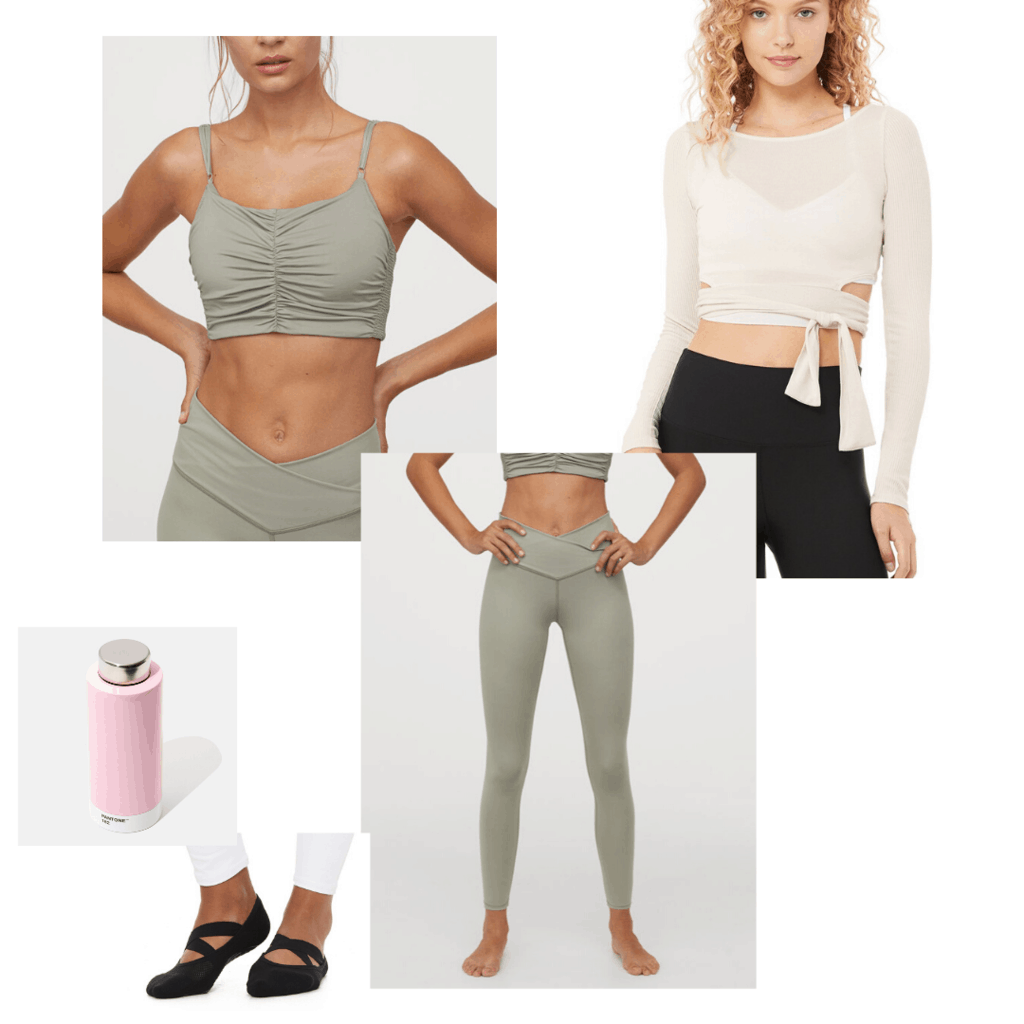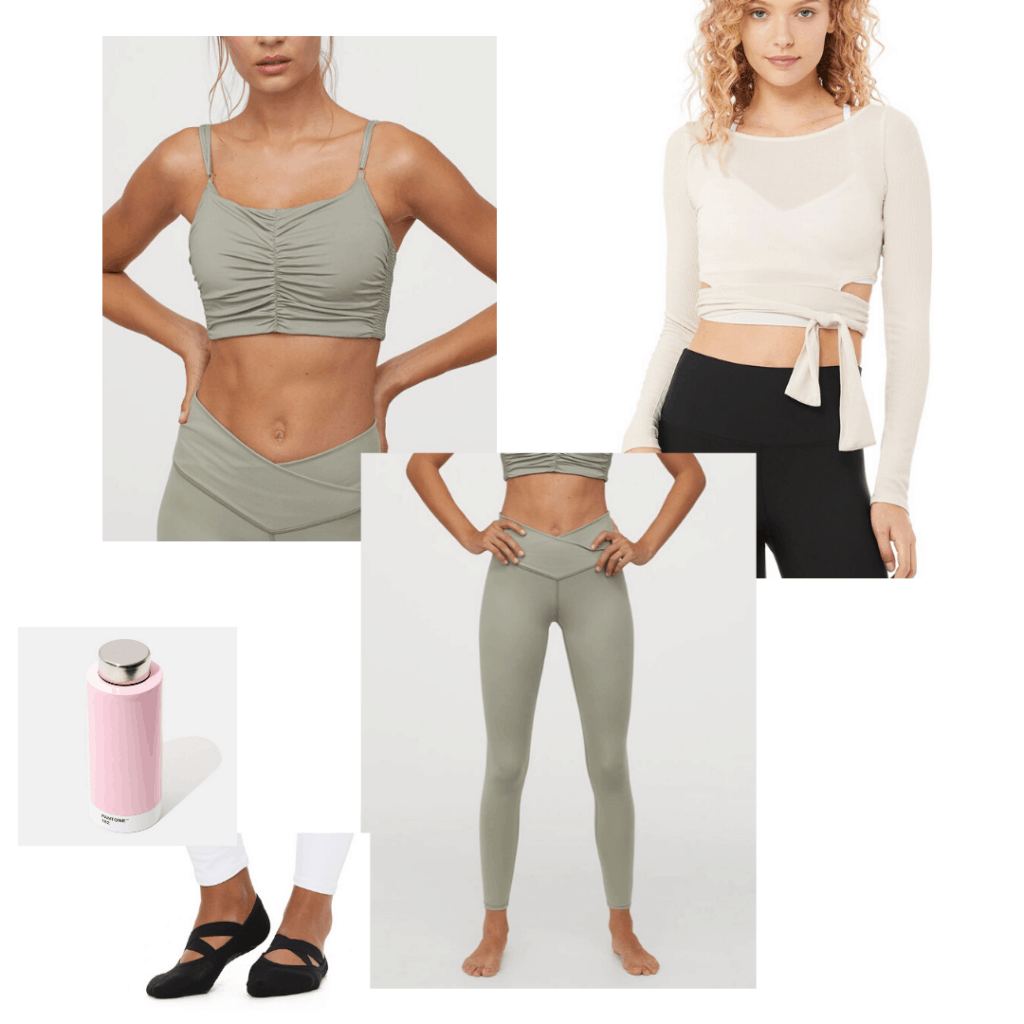 Now that February is here, most of us have already slacked off (or given up) on our New Year's resolutions. Unfortunately, this is such a common thing that happens to everyone.
At the beginning of the year, everyone clings to the special New Year's thrill of starting something new. No matter if it's learning a new language, working out, or saving money, all of these goals seem shiny… but they all lose their sparkle 3-4 weeks in.
So how do we get back some of that motivation we had last month?
Once the momentum wears off, it may feel impossible to pick it back up. But your health and goals shouldn't fall to the side.
Below, I'll share the secret weapon that keeps the thrill of going to the gym alive all year round.
It's All About the Outfit
A cute workout outfit is one of my top motivators for hitting the gym.
And I'm not the only one. Research has shown that when you look and feel good in your workout gear, it makes you excited to go to the gym. (Plus it gives you another excuse to go shopping, and I am always looking for those.)
Related reading: What to Wear to the Gym: The Cutest Gym Outfits for Women
Look & Feel Good
Similar to when you slip on a dress for the first time, new workout gear triggers something in your brain that excites you to test it out.
No longer are you focusing on how you want to look or how far you are from your fitness goals (which can make you feel bad), but instead, you're just excited because you can't wait to show off your new outfit. And this excitement gives you a positive, fun reason to hit the gym more often.
Then, between feeling confident in your outfit and having a positive mindset, you will end up getting more out of your workout. This will result in a successful gym session that will make you excited for the next!
Cute Workout Outfits for Every Type of Exercise
To help you along, I went out and found the cutest workout outfits to pump you up. (And see our guide to where to buy cheap workout clothes for more places to shop for similar looks!)
Whether you're testing out barre, at home yoga, or strength training, (or another one of our favorite workouts for women) each look will give you the confidence to give your all. Plus, these are cute enough that you can wear them to brunch afterwards!
And if you love to match, be sure to see our guide to cute workout sets for even more adorable options.
Barre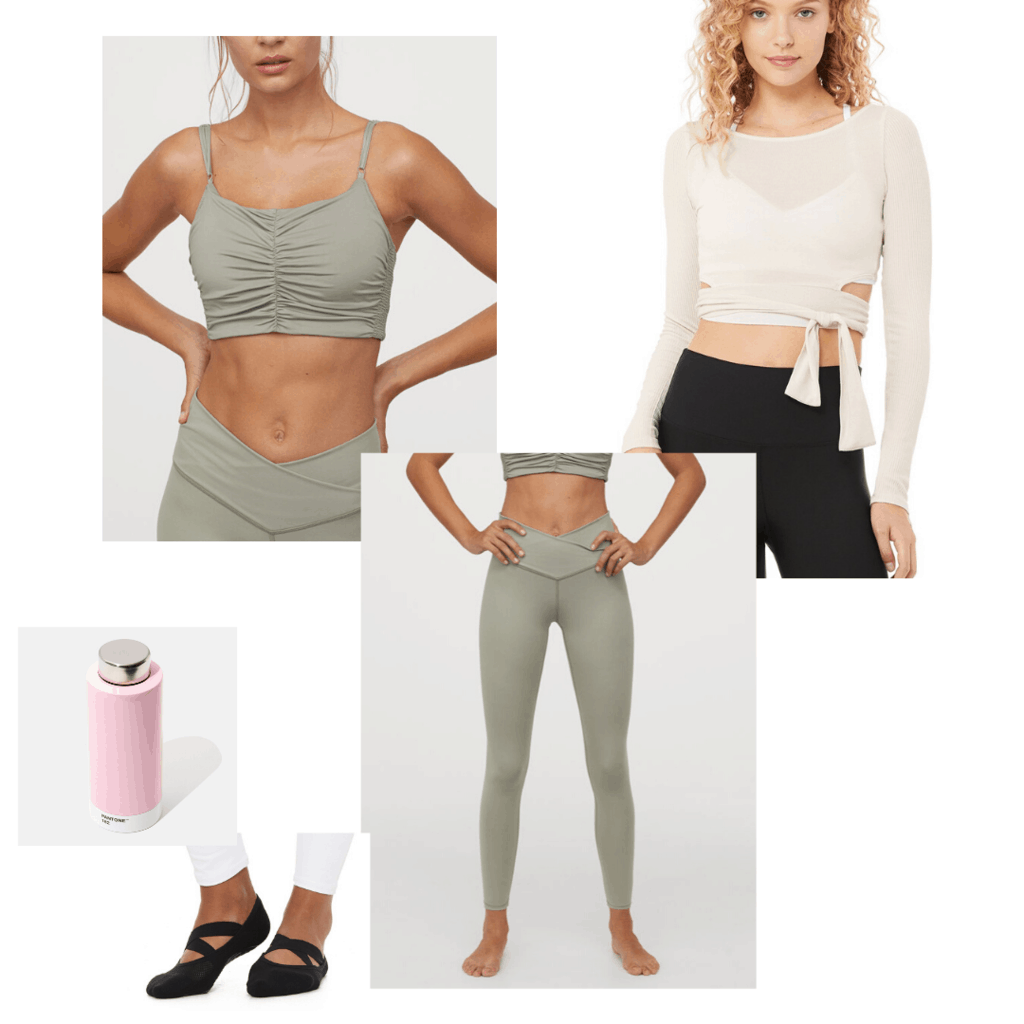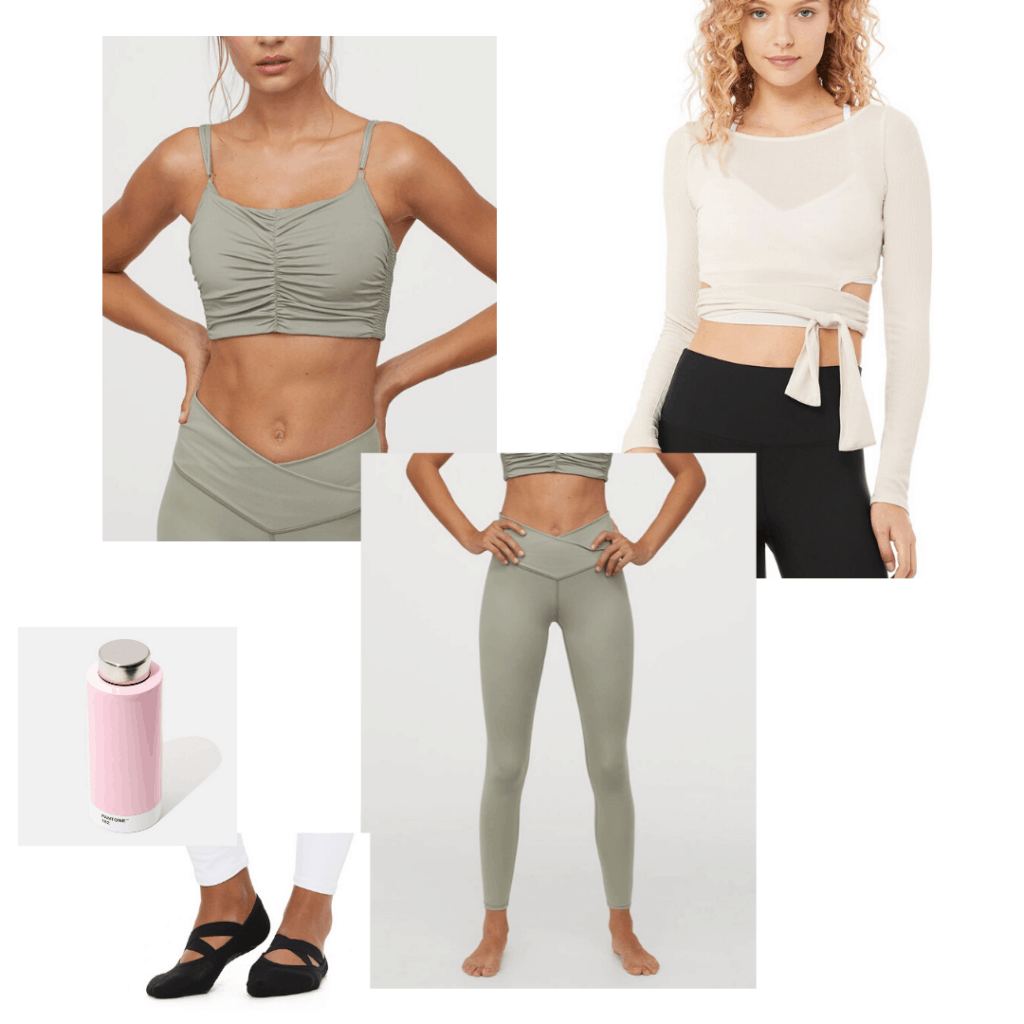 Products: Bra – H&M, Leggings – H&M, Top – Alo, Socks – Alo, Water Bottle – Pantone
If you're planning on taking a barre class, leggings and a comfortable sports bra are essential. This set from H&M is flexible and allows you to move with ease through all those plies.
Next, add a long sleeve top for going to and from the studio. And don't forget your grip socks and a cute water bottle!
Strength Training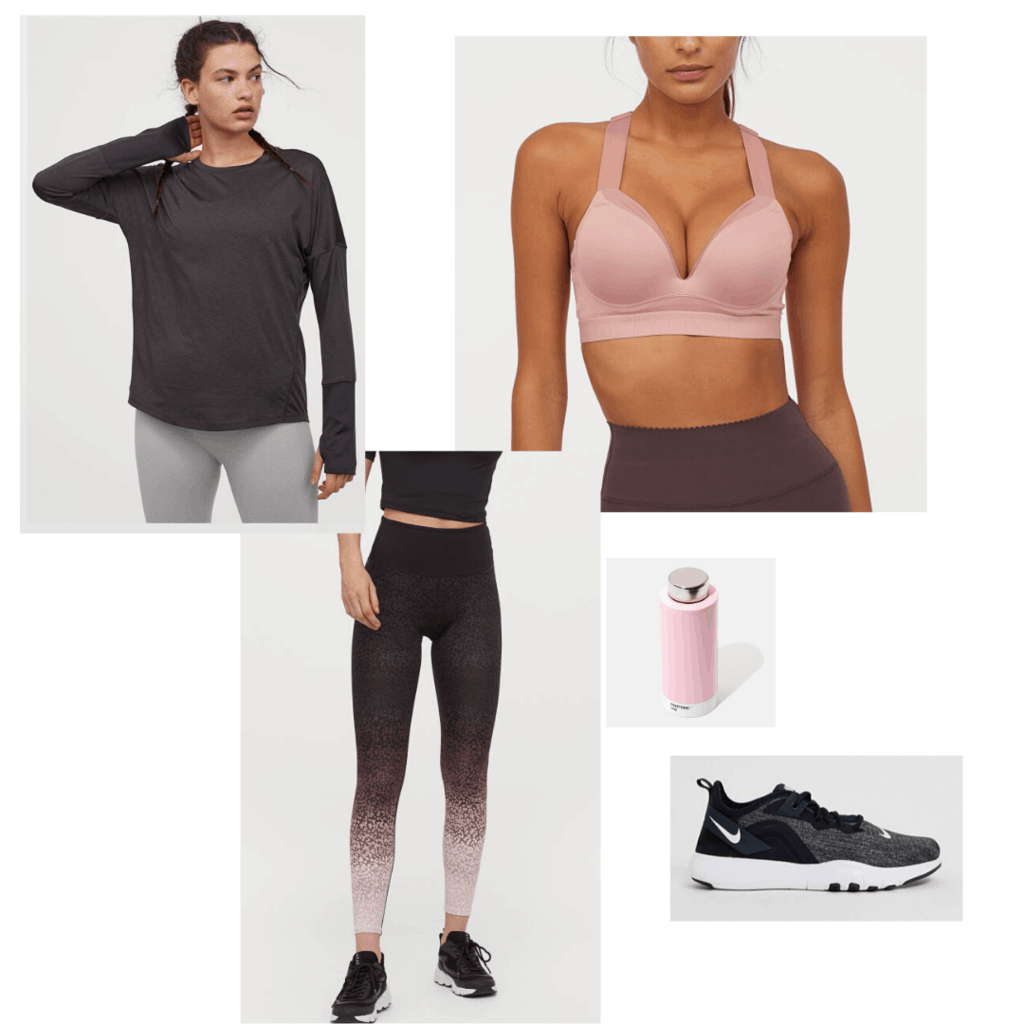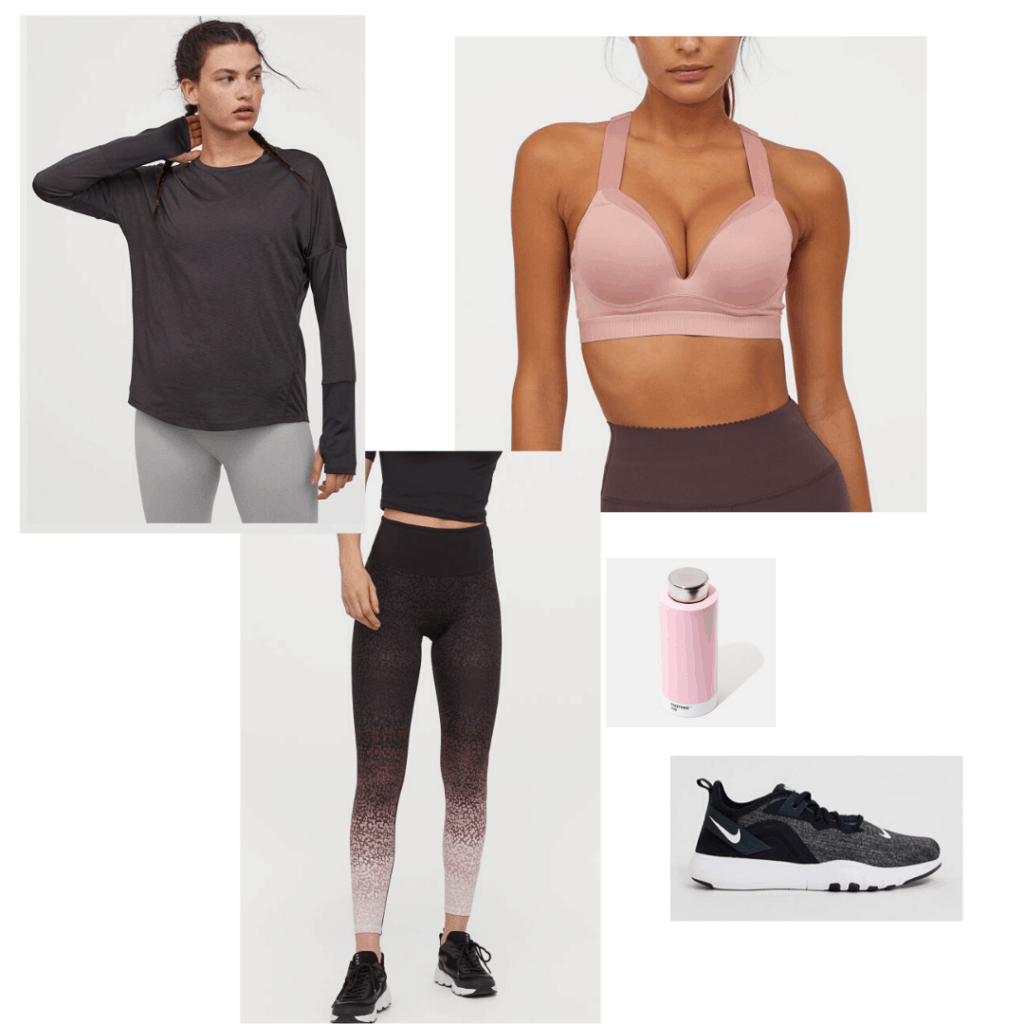 Products: Top – H&M, Bra – H&M, Leggings – H&M, Shoes – ASOS, Water Bottle – Pantone
A supportive workout outfit that embodies confidence is great for strength training.
Opting for a supportive bra is best so you can focus on your squat goals. I adore this H&M one — it's cute and affordable, plus it comes in three colors. Next up we have functional, fast drying leggings that move with your body. Add a top and sleek shoes and you're ready to go. 
Related reading: The 25 Best Athletic Wear Brands for Women
Yoga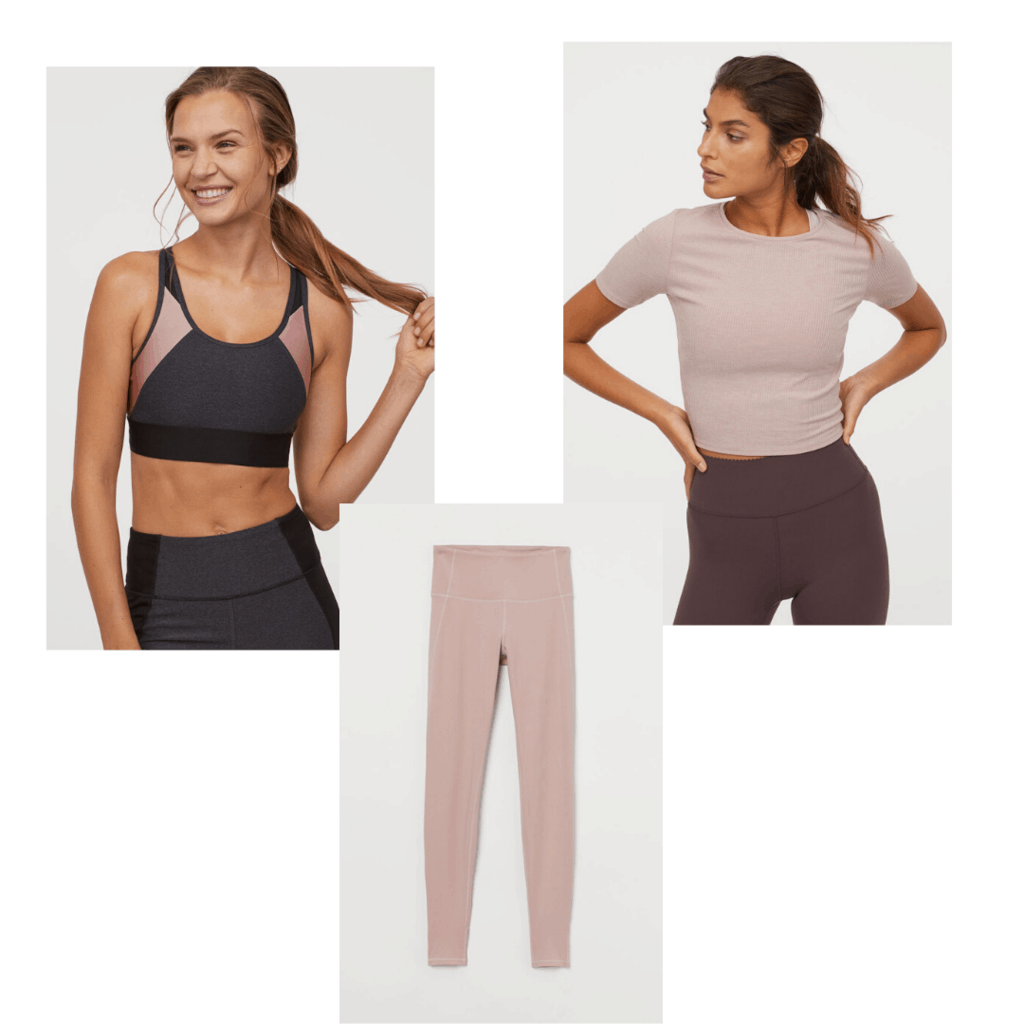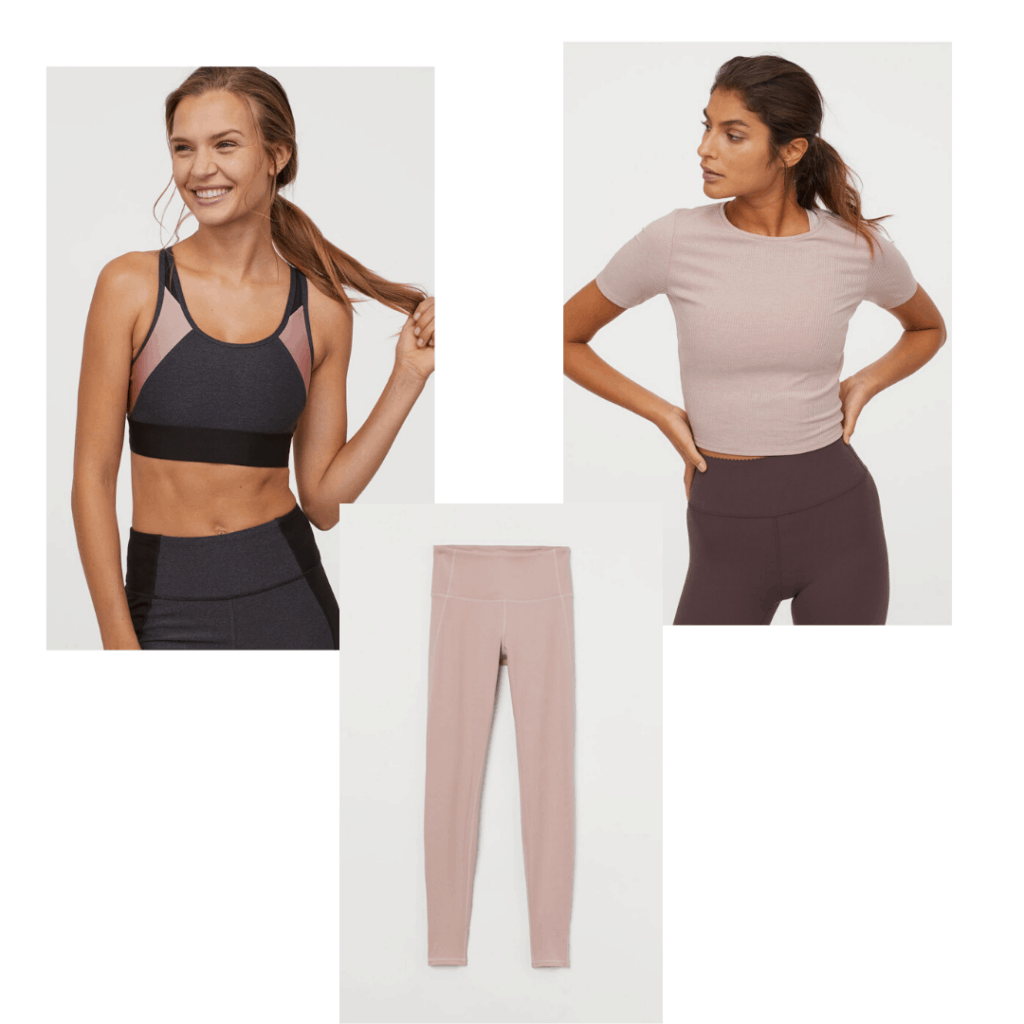 Products: Bra – H&M, Tights – H&M, Top – H&M
Yoga is one of my favorite workouts. It combines strength, toning, stretching, and relaxation all in one. Plus you can easily do it a home if you don't have time to get to the studio.
A medium support bra is most comfortable for yoga, making this H&M one ideal. Also flexible tights with grips on the heel are perfect if you don't have a mat. This powdered pink pair is my favorite. Add on a cute top and you have an adorable workout outfit for yoga.
Running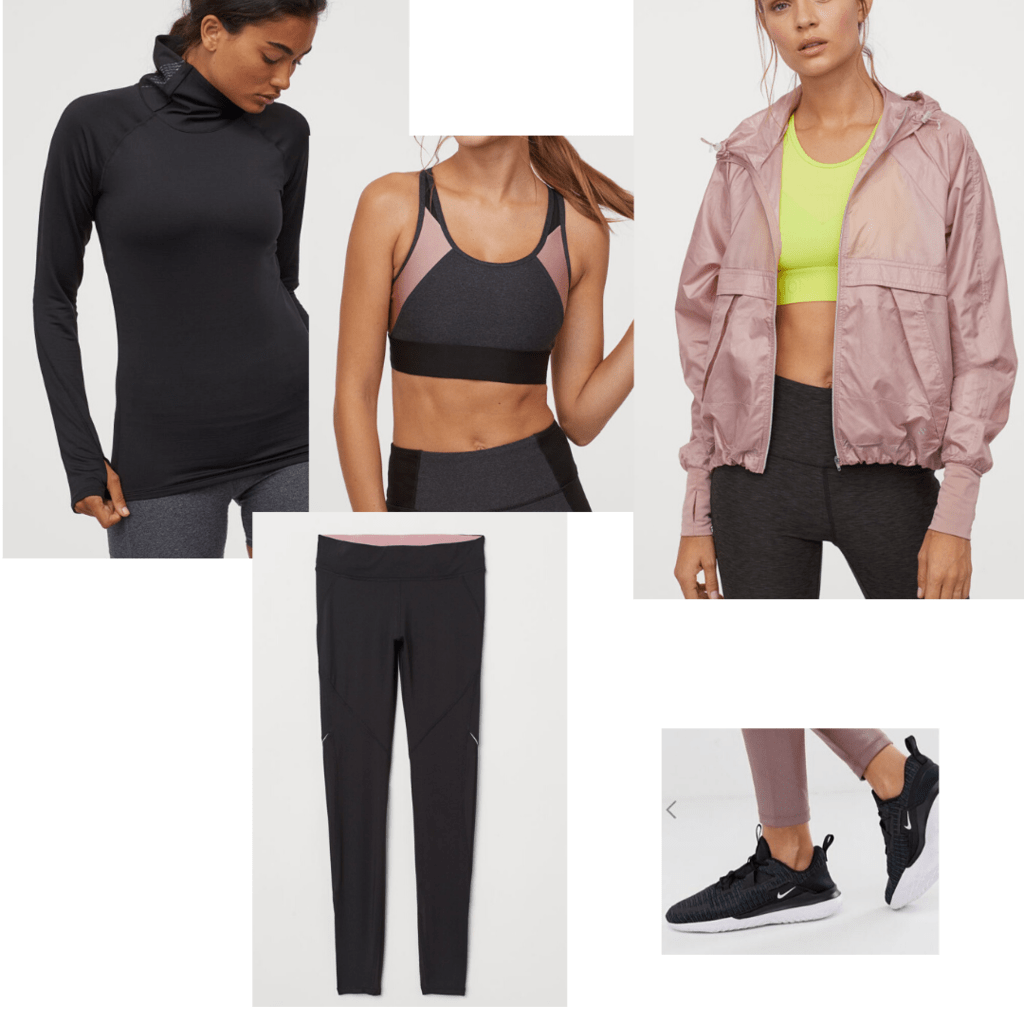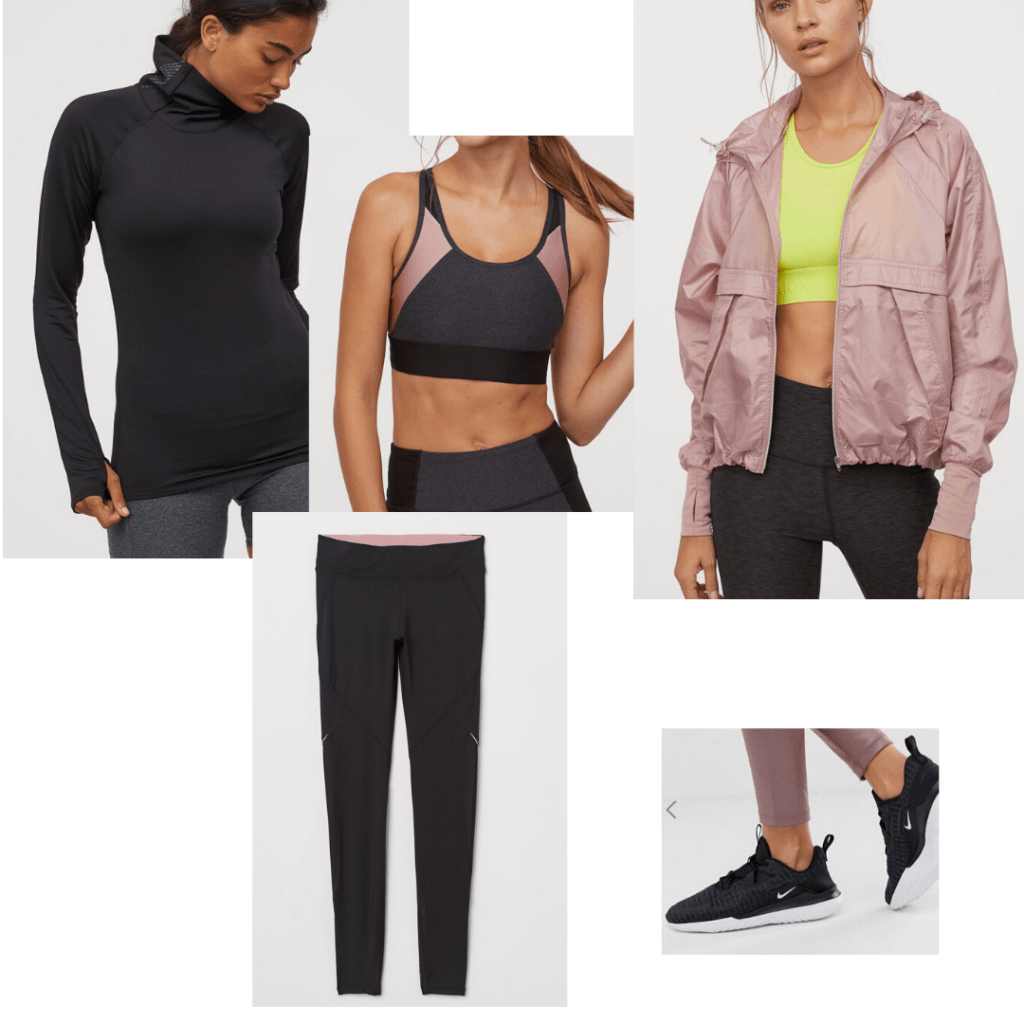 Products: Top – H&M, Leggings – H&M, Windbreaker – H&M, Bra – H&M, Shoes – ASOS
Running is great for both exercise and getting fresh air. There's nothing like getting outside to release a little stress after days of nonstop classes.
Reflective gear is best to ensure your safety when running outdoors. These running tights, turtleneck, and windbreaker look amazing together and support you for the best run of your life. Add a simple sports bra, running shoes, and an awesome playlist and you're all set!
Which outfit will you be crushing your resolutions in this year?