This post will show you the best womens summer hats and hair accessories for 2021.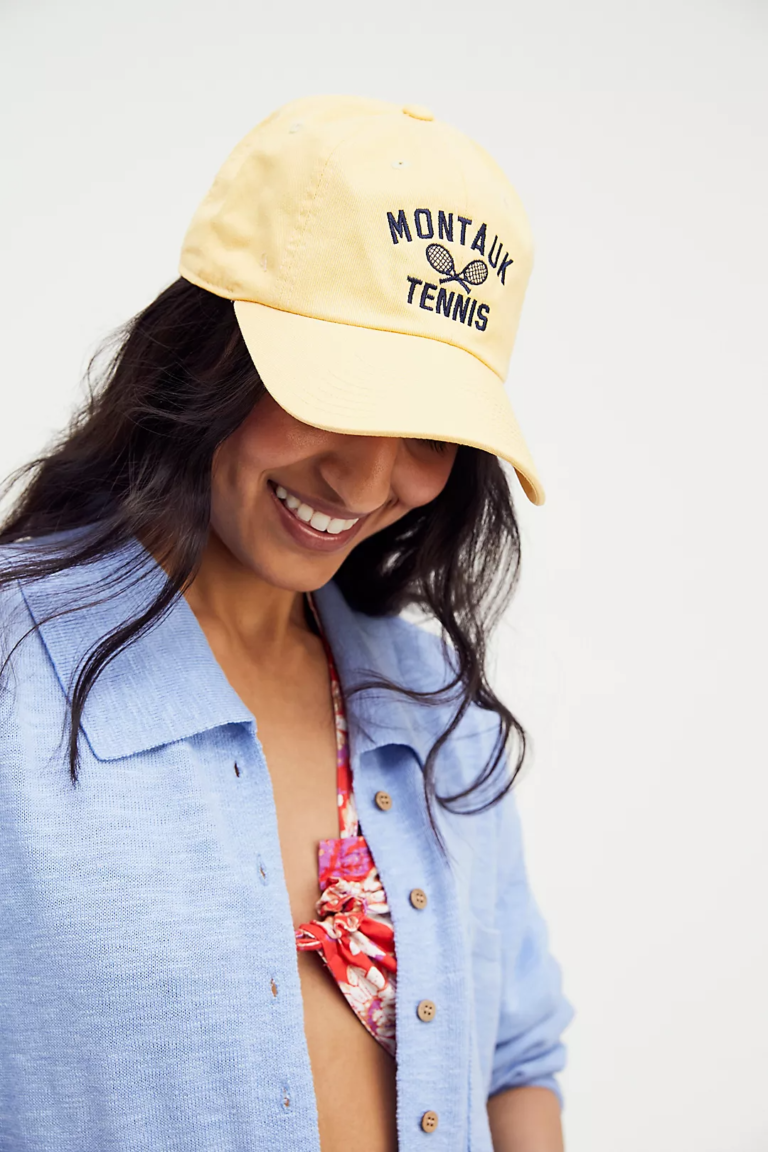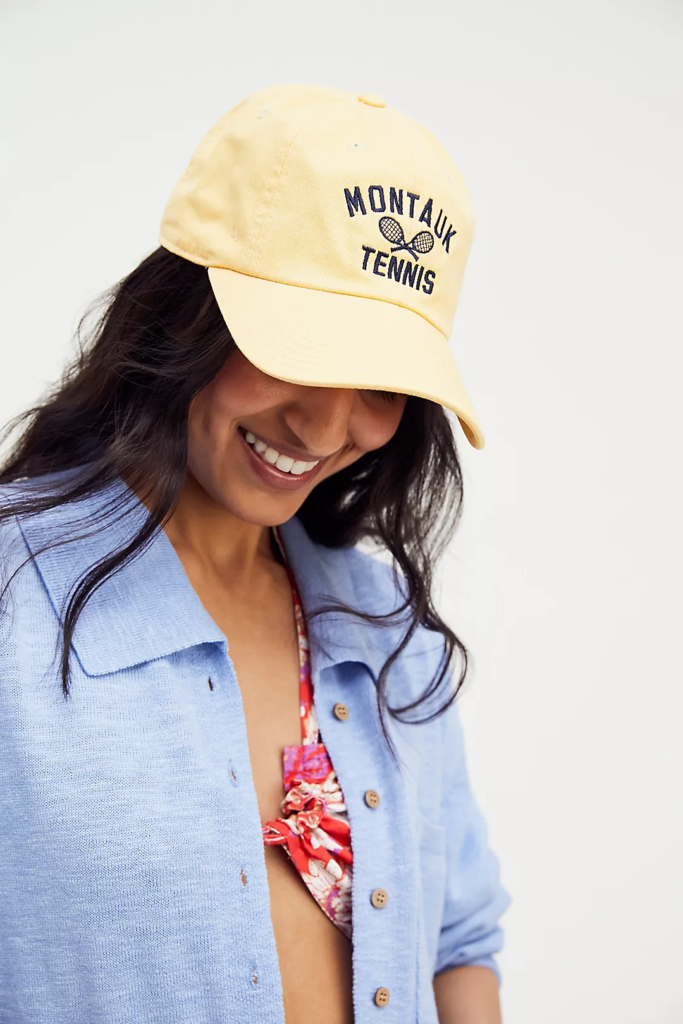 Summer is just around the corner and that usually means a complete overhaul or major reorganization of our wardrobes. Heavy coats have been ditched and shorts, shirts and dresses are in. While we're busy updating our clothing for the new season, it can be easy to forget a little something; accessories, and in this case nice headwear.
Sure, it's autumn and winter that we mostly associate with hats and scarves, but don't overlook these accessories for summer!
Whether you're rocking sun hats, visors, baseball caps or just some cute hair clips, summer is not a time for holding back on hair accessories and hats.
Today's post is about some of the best womens hats and hair accessories we're loving for Summer 2021.
Related reading: 15 Trendy Hair Accessories to Upgrade Any Outfit
1. UO Scarf Tie Felt Fedora
This fedora from Urban Outfitters is one of the coolest things I've ever seen. It's got that country girl vibe which would be perfect for spending a day by the beach or on a farm.
If you're one of those people who would love to wear a fedora but don't want to edge up your outfit too much, then worry no further because this fedora comes with a cute scarf tie. It has that country charm about it and feels like something that one of the March sisters would wear.
2. Lulus Tan Straw Hat
This wide brim sun hat with the black tie has a quiet elegance about it, as well as a slightly boho feel. While most of the floppy sun hats you'll see are a little basic, this one feels more elevated thanks to the tie.
The sun hat is perfect for almost any kind of summer outing and can be dressed up with a nice sundress or jumpsuit.
3. Multicolor Crochet Sun Hat
Okay, so the first thing I thought when I saw this multi-color crochet hat was "wow, that's a lot of color," and my second thought was "this would look amazing with so many outfits."
This hat is sure to make you stand out on the beach — it's so different from the other sun hats out there. This looks so fun and bold, which is perfect for a hopefully less restricted summer we'll be having this year.
4. Vans Wave Rider Bucket Hat
Vans are a classic not just when it comes to shoes but also hats. This black and white bucket hat is such a unique piece to have. The checkered pattern is really cool and bucket hats are trending in a big way this year. (Everything Y2K is back!)
This would be good to pair with a black or white sundress, a white shirt and jeans or maybe a brightly colored sweatsuit to create a unique contrast.
5. Lulus Straw Fedora with Ribbon
It wouldn't be a womens summer hat roundup without this one. Finally, we've gotten to the classic fedora, a summer staple that works with every outfit you can imagine.
This straw fedora hat from Lulu, is elegant and has a pretty cornflower blue ribbon to dress it up. Its wide brim offers good protection for your face from the sun (no replacement for sunscreen, though).
6. Calvin Klein Herringbone Straw Visor
Now onto the visors, which always make me think of both the spectators and tennis players at Wimbledon — so chic.
This Calvin Klein visor has a cool thatched pattern that elevates it beyond your basic visor.
I love visors because they're an a good mix of having wearing a hat but at the same time, allowing that sweet summer breeze to blow through your hair. They're also great if you like to wear your hair up high during the summer months.
7. Marcus Adler Ombré Straw Visor Hat
Here's another visor but this one from Saks Off 5th is a little more avant-garde with its cone-shaped design. Honestly, I'd just buy it for the aesthetic no mater how may sun hats I have already.
The way the blue and white dye melt into each other is so beautiful and the hat has a classy feel to it. It has velcro at the back to ensure a perfect fit, and it's easy to roll up and pack in your suitcase for any vacations you have coming up.
8. Sports Club Baseball Hat
Calling all athleisure lovers — Free People has a range of baseball hats in a variety of colors to fit everyone's style. The colors and logos are so cute!
Baseballs hats are making a comeback right now, with celebrities known for their street style, like Hailey Bieber, rocking them with everything for cool, laid-back ensembles. So baseball hats are definitely among the trendiest womens summer hats for 2021.
Whether you're going to be doing athletic activities this summer or not, a baseball hat is definitely a staple for your wardrobe.
9. Rhiannon Hair Scarf
Head scarves have that vintage feel to them that I love so much and for 2021, vintage-inspired looks are coming back into style in a big way.
This floral head scarf from Urban Outfitters held by a wooden ball is understated but sweet, perfect for stepping into summer in style.
10. Floral Scarf
This pink floral scarf from Marks and Spencer is in the style of a handkerchief so there's more than one way you can wear it. With its lightweight material, you could use it as a hair tie, a hair band, or even as an ascot. The possibilities are endless.
I love the contrast between the deep fuchsia on the edges and the pastel center with the flowers in the middle.
11. Slip Pure Silk Large Scrunchies
Get a bit luxury with these silk scrunchies. Do you ever wonder what the deal is with all these silk pillow cases and scrunchies? Well, it turns out that silk protects your hair from damage and keeps it hydrated. Let's face it, why wear cotton when you can have silk?
Warm weather is a perfect time to try these silk scrunchies you've seen everywhere and the three packs with gold, pink, and black options ensure a scrunchie to match every outfit.
12. Deepa Gurnani Gillian Stainless Steel and Crystal Hair Clip Set
These crystal hair clips are perfect for a formal summer event, like a wedding or graduation. They almost look like real diamonds with their shimmer and I'm sure they're even better up close.
These clips would sure complete the ensemble of an all white outfit, especially if there's a dress involved.
13. Lele Sadoughi Velvet Knotted Headband
Hairbands aren't just preppy and practical, they can be a stylish summer accessories especially if you a have a lot of hair that you want to hold.
This knotted velvet headband would be great for a more laid-back summer outfit, giving it a little touch of class or pop of color. I can see someone going berry-picking wearing this hairband. (It's so romantic academia!)
14. Cozumel Flower Beaded Bobby Pins
These brightly colored bobby pins are absolutely adorable. The jaded among us may say that they look a little childish but hey, adulting can be tough and holding on to things that make you feel young is a good thing.
So this summer, when trying that new up-do you've been eyeing, trade in your bland bobby pins for these bright ones to get yourself into a happier vibe.
15. L. Erickson Small Couture Animal-Print Jaw Clip
Here's to embracing your wild side. If you want to wear your hair up this summer, a hair claw is another option, which is coming back into fashion this year in a huge way. (But honestly I think it never left, it's such a staple.)
This hair accessory is perfect for a summer outing or just chilling by the pool. This cute one comes in both leopard print and zebra print (which is another hot 2021 trend).
What do you think of our favorite womens summer hats and hair accessories?
What are your favorite summer accessories? Let us know below in the comments.