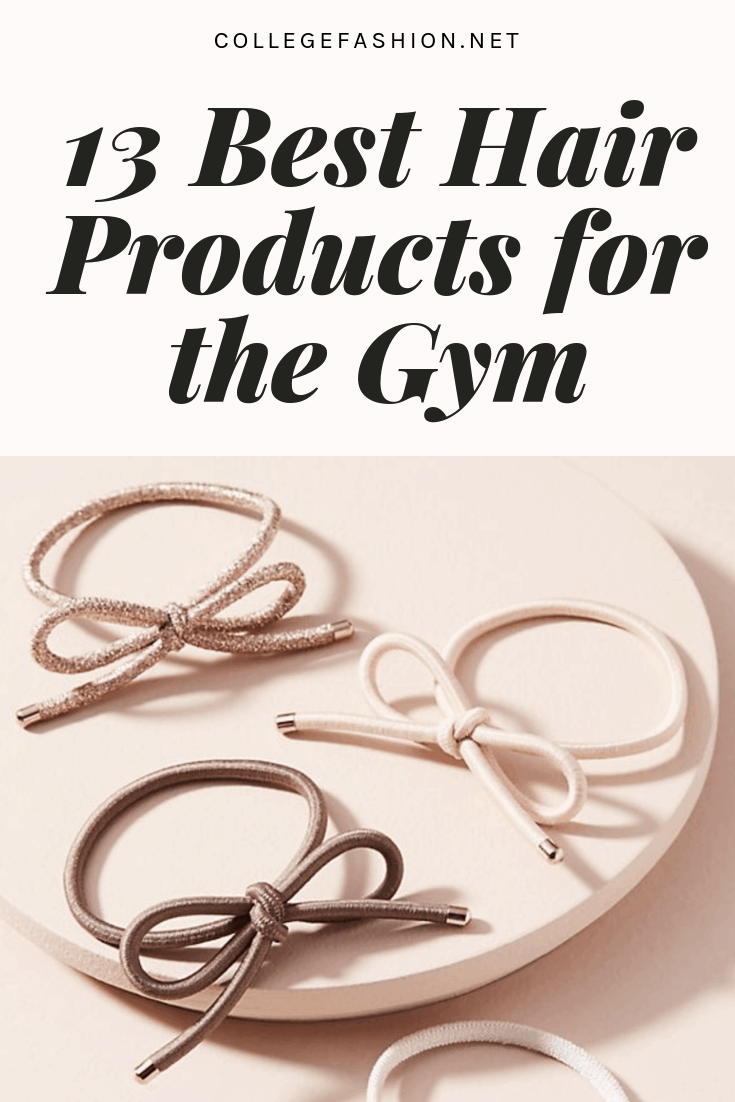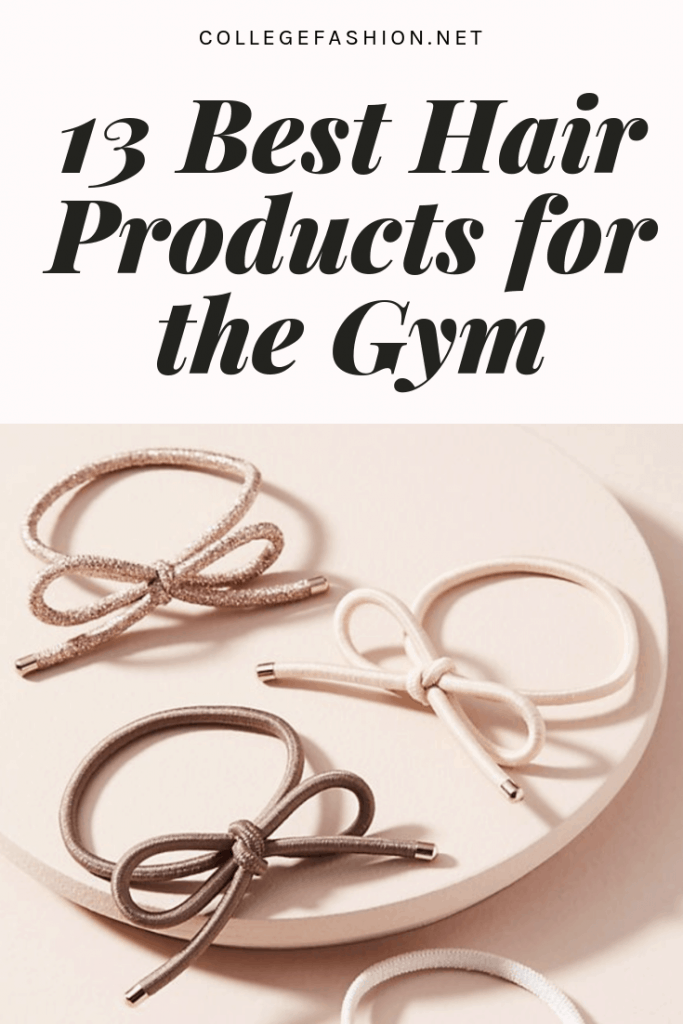 Welcome back to CF's Gym Bag Essentials series!
Last week we covered our top picks for face wipes and washes to keep in your gym bag. This week we'll look at everything you need to create the perfect post-workout hair kit for your bag.
Hair kits are important because keeping your hair under control and out of the way will make for a distraction-free workout. Plus, you'll have an easy time transitioning to whatever you need to do after you hit the gym.
So keep reading to find out just what you need to keep on hand!
1. A Tiny Tote
First up, you need a suitable mini-bag for the job. Otherwise, your hair tools will just be floating around in your large gym bag. You won't be able to efficiently find anything and that won't do you any good.
This PVC toiletry bag from Urban Outfitters gives you a transparent option where you'll be able to see just what's inside and where. So, if you don't want to waste any time looking for what you need, it's a great choice.
This bag comes with a top zipper so you can simply open and grab, plus a side handle for easy toting on its own.
This H&M bag is a compartmentalized option. This is great if you have a few different hair items to carry. Each section comes with a zipper closure, so there's no spillage.
Here is another PVC option from UO, this time with a cute pink color and two openings. This makes it even easier to grab exactly what you need, especially if the bag is going to be stocked full of tools.
Two entry ways will allow you to get exactly what you need without rummaging around.
Lastly, we have a simple toiletry bag option from H&M. This bag is on-trend with its pale blue tone, and the fabric is classic. The handled zipper will make it easy to open and close in a flash. There are also four additional compartments inside the bag.
2. Hair Ties
If you're looking for a step or two above the regular hair tie, take a look at these cute and affordable options:
This bow hair scrunchie from ASOS is a cute throwback to the '90s! Its soft fabric will feel great on and won't leave a hard ponytail imprint in your hair.
These may not be the best option for high-impact sports, but they're perfect for low-impact exercising like lifting weights or the using the elliptical.
I love these dainty bow hair ties from Anthropologie! They are a great option to dress up your gym look a little without overdoing it. They come in a set so you have a few options to choose from each day.
This option is a bit more reliable than the scrunchies above for heavy duty exercising. Additionally, these are just simply cute for daily wear.
These spiral hair ties come in a metallic pack of 3, and they'll add a fashion-forward detail to your gym attire. Spiral hair ties are especially comfortable to wear, but also double as interesting bracelets. These are easy to remove from your ponytail without also yanking out any hair.
3. "Hair-Security"
The category I like to call "hair security" includes bobby pins, hair bands, and hair spray. Let's see some options to toss in your hair kit:
These Bachca clips are a step up from your regular pins. The kit comes with 24 rose gold bobby pins in a closed box. This also will keep your hair kit from running wild with loose bobby pins!
Gym-specific headbands are another way to keep baby hairs, bangs, or straggly hair out of your face! These headbands come in a sporty and colorful pack of six, complete with silicone strips to keep them in place.
This option is especially great for those with short hair!
Travel-sized hair spray is another must-have for flyaways and loose ends! Hair spray can keep those baby hairs out of the way in your ponytail, especially if you're all out of bobby pins or don't like to wear headbands. The travel size makes it the perfect fit in your hair tool kit, as well.
4. Travel-Sized Dry Shampoos
Dry shampoo is a wonderful option to have both during and after a workout! Dry shampoo can make styling your hair easy by adding texture and it can make post-gym hair look cleaner.
We've done a full post on our favorite dry shampoos ever, but here are a few cute travel size options to keep in your gym bag: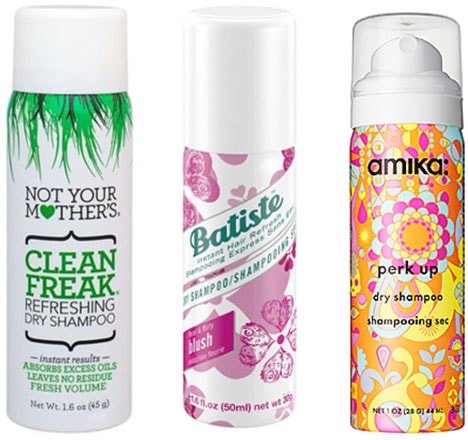 Products L-R: Not Your Mother's Clean Freak 1.6 oz – Wal-Mart, Batiste Original 1.5 oz – Ulta, Amika Perk Up 1 oz – Revolve
What are your favorite gym hair products?
How do you keep your hair out of the way during a workout? Let us know in the comments!