This post may contain affiliate links, which means we may receive a commission if you purchase through our links. Please
read our full disclosure here
.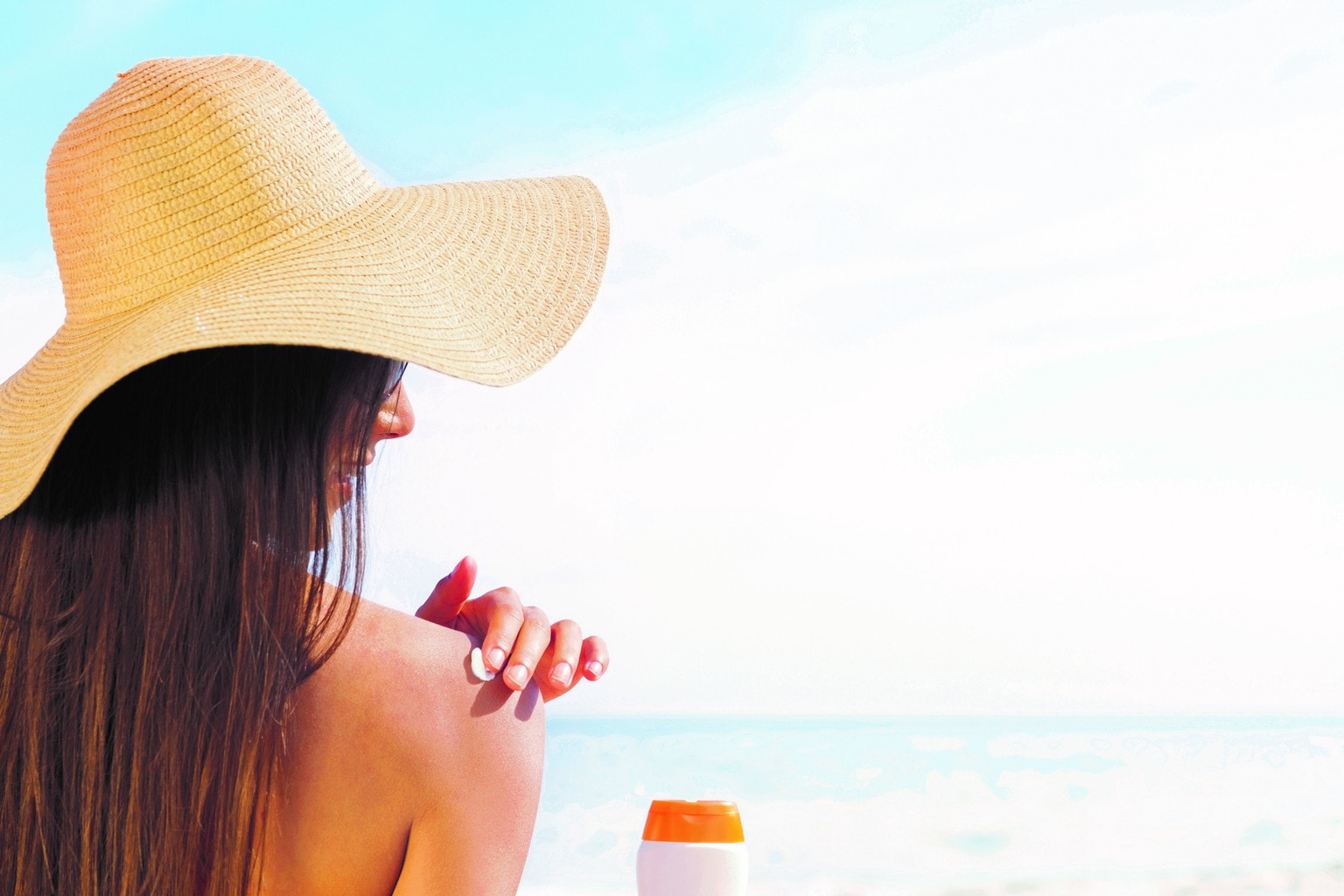 We all grew up with parents who nagged us about slapping on some SPF before spending time under the hot summer sun. Now that I'm in college and spending a bulk of my year away from the caring eyes of my parents, there's no one around to remind me to protect myself from the harmful effects of UVA and UVB rays.
Without constant reminders, I don't always remember to apply sunscreen, leaving me vulnerable to the sun's penetrating glare. In college, more independence certainly comes with a greater responsibility for your own wellness. (Sigh.)
Let me start by saying that I'm a nut when it comes to putting on sunscreen, even if I'm just hopping in the car to run a short errand in town. With all the melanoma horror stories circulating in various publications, I feel justified in my constant mission to avoid the sun's rays.
It's no secret that constant unprotected sun exposure can lead to skin cancer. As well, sun exposure over a long period of time speeds up signs of aging, such as sun spots or discoloration and more pronounced wrinkles.
In short, that beautiful summer tan that comes from spending hours baking under the sun is actually your skin's cry for help!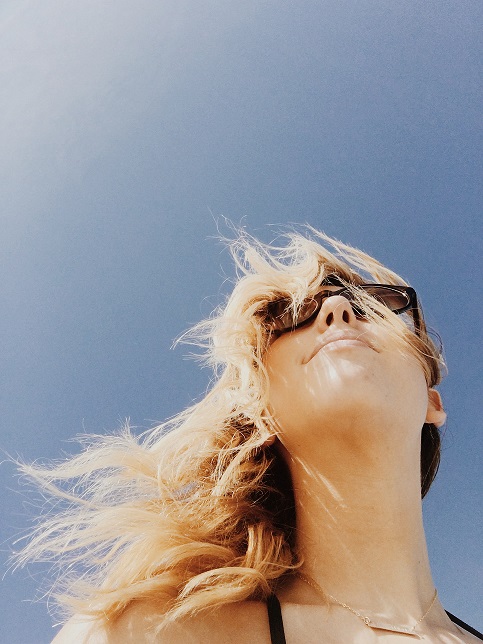 This is precisely why investing in good sun care products is also investing in your future health and wellness. Even at the drugstore, you can find amazing sun protection for less than $15! There really is no excuse anymore for not protecting your body from the harmful effects of the sun's rays.
Incorporating potentially life-saving products into your beauty routine has never been easier. Here are 7 ways to add more SPF to your beauty regimen:
1. Mixing a lightweight sunscreen into the primer of your choice
The key-word here is lightweight. I have found that applying sunscreen directly to bare skin in a lightweight cream or serum form allows the skin a better chance to fully absorb the product and has no negative impacts on the way the rest of your makeup will apply.
My favorite serum to get the job done is the Supergoop! City Sunscreen Serum SPF 30 because of its antioxidant-rich and anti-aging formula, but a slightly cheaper alternative from Sephora is the Algenist Sublime Defense Ultra Lightweight UV Defense Fluid in SPF 50.
2. Using a foundation with SPF
As far as makeup products go, foundation is the one most likely to contain some amount of SPF. This is an easy way to add sunscreen into your makeup routine without changing any of the typical steps it takes to create your desired look.
My favorite foundation containing SPF is the IT Cosmetics Your Skin But Better CC Cream with SPF 50+ because of the natural finish it gives my skin that is perfect for hot summer days when you don't want to be bogged down by heavy foundation.
3. Setting your makeup with a setting spray that contains SPF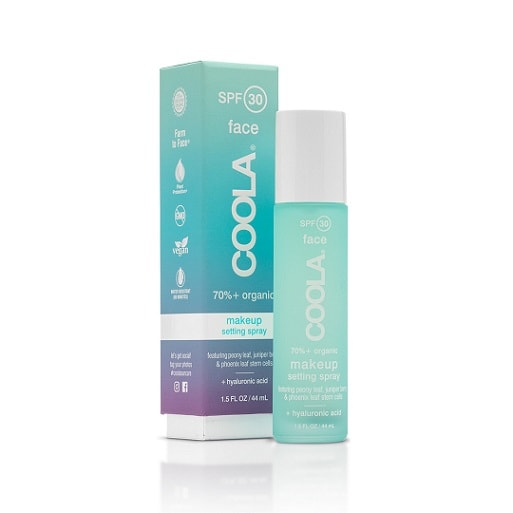 If you use setting spray after every time you apply makeup, this is another easy way to incorporate extra sun protection into your routine. What's even better about this option is that it can be reapplied throughout the day over your makeup, and it continues to keep everything looking fresh while protecting your face and neck from the sun.
However, setting sprays (particularly ones that contain SPF in them) tend to be pricey, therefore if you are on a budget I suggest purchasing a travel-sized version to carry with you on long days at the beach.
The Coola Face SPF 30 Makeup Setting Spray is a great option for this step in your beauty routine, and I can personally vouch for it. I Coola to thank for helping me stay sunburn-free during a week-long vacation in the Sunshine State this past May!
4. Spritzing your whole body with body oil that has SPF
For those of you who do not want to sacrifice glowing skin, try a body oil with SPF instead of a lotion.
Lighter body oils that are not intended for tanning (such as the L'Oreal Sublime Sun Advanced Sunscreen Oil Spray with SPF 50+) give your skin a healthy, non-greasy protective shield against the sun's UV rays.
Sometimes regular old sunscreen just isn't glamorous enough!
5. Spraying UV protective hair products on your hair and scalp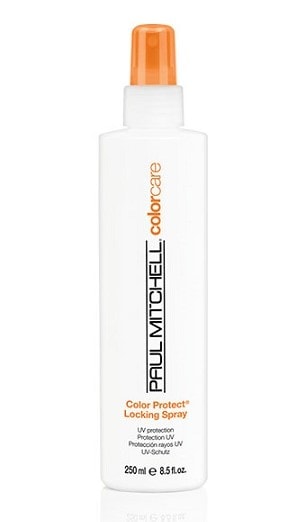 If you aren't wearing hats all the time, you're leaving the top of your head susceptible to burning and sun damage. UV protecting hair sprays are your best bet here, because these products are designed to shield that area from harm without being too heavy or greasy.
This tip is also great for protecting color-treated hair from the sun and helps to keep the dyes in your hair from fading.
Products like the Paul Mitchell Color Care Color Protect Locking Spray aid in blocking out harmful UVA and UVB rays while adding a nice luster to your locks… all without breaking the bank!
6. Applying lip balm with sunscreen in it
This is hands down the easiest step to take when protecting yourself from the sun, but it is also the one that I forget most often. A lot of the lip glosses and lipsticks (and even some of the lip balms) that I own offer no protection from the sun whatsoever.
If you're into a more natural lip then it's easy to incorporate this protective product into your beauty routine. However, if you love bolder looks in the summer, it's best to use lip balm with an SPF as a primer, applied before lipliner to both protect and hydrate the lips.
My favorite balm by far is the Blistex Medicated Lip Balm containing SPF 15 because it guards my lips from harmful rays and keeps dryness at bay.
7. For minimalists: Applying regular sunscreen all over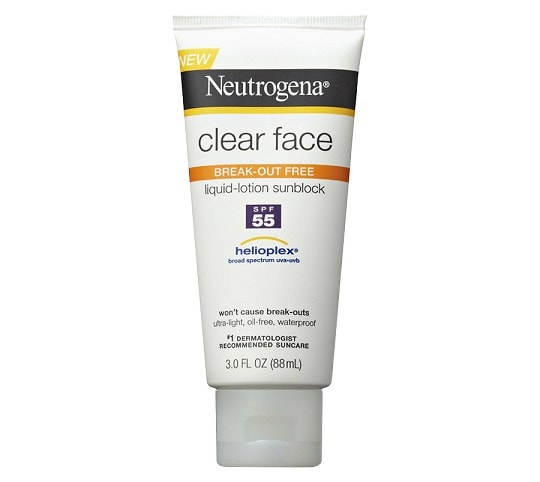 If your beauty routine in the summer consists of a few swipes of mascara and some lipstick, applying "normal" sunscreen is the best (and easiest) thing you can do to shield your entire body from the sun.
It's best to use two types of sunscreens: One for your face, and one for your body.
Lotions designed specifically for the face tend to be more lightweight and have fewer ingredients that can easily irritate sensitive skin. My favorite face-specific sunscreen is the Neutrogena Clear Face Sunscreen Lotion, although if you have sensitive skin its best to see what works for your own unique skin.
For the body, I prefer lotions or mousses over aerosol sprays, and have recently been really liking the Coppertone Clearly Sheer Whipped Sunscreen with SPF 30. All drugstores sell good quality sunscreen for a relatively cheap amount of money, making these types of products accessible to everyone.
How do you protect your skin from the sun?
As a devoted sunscreen-wearer, these are the seven easiest ways that I have found to achieve an appropriate level of sun-care without compromising my everyday beauty routine.
Do I wish that I had tanner skin? Yes. Am I willing to risk my health just to achieve that? No! There are so many options for fake tanning on the market that can safely satisfy those of us who can't live without their signature summer tan.
As such a champion for SPF, I would love to know: are there any other good tips or tricks for incorporating sunscreen into every-day beauty rituals? And what's your favorite way to sneak sun protection into your makeup routine?