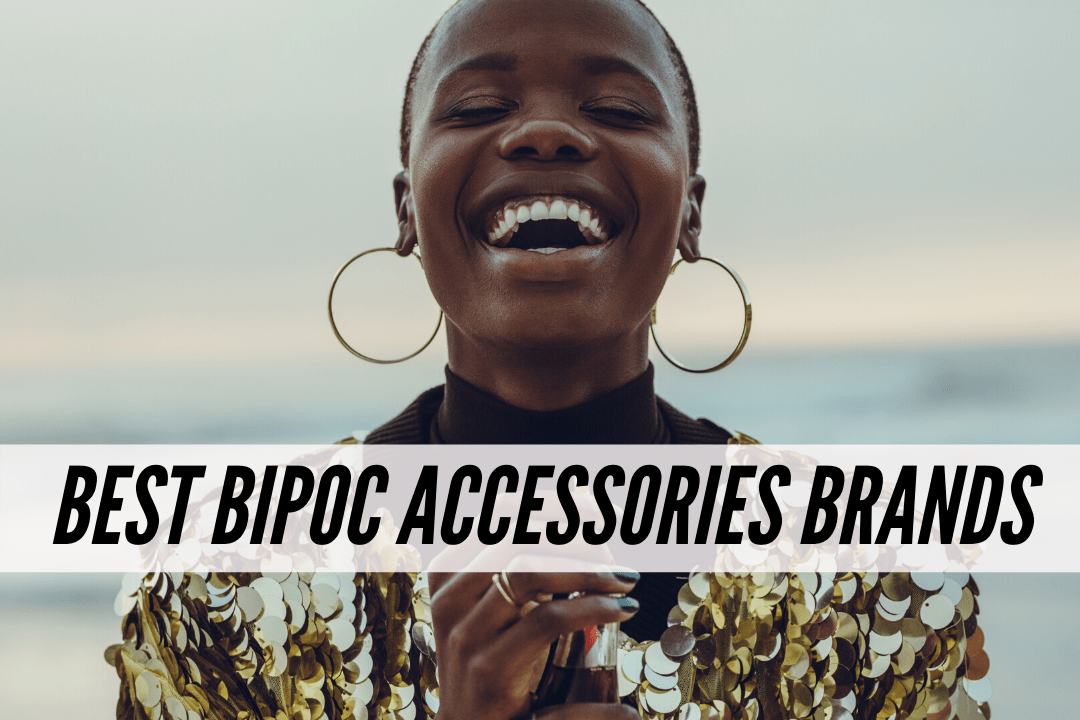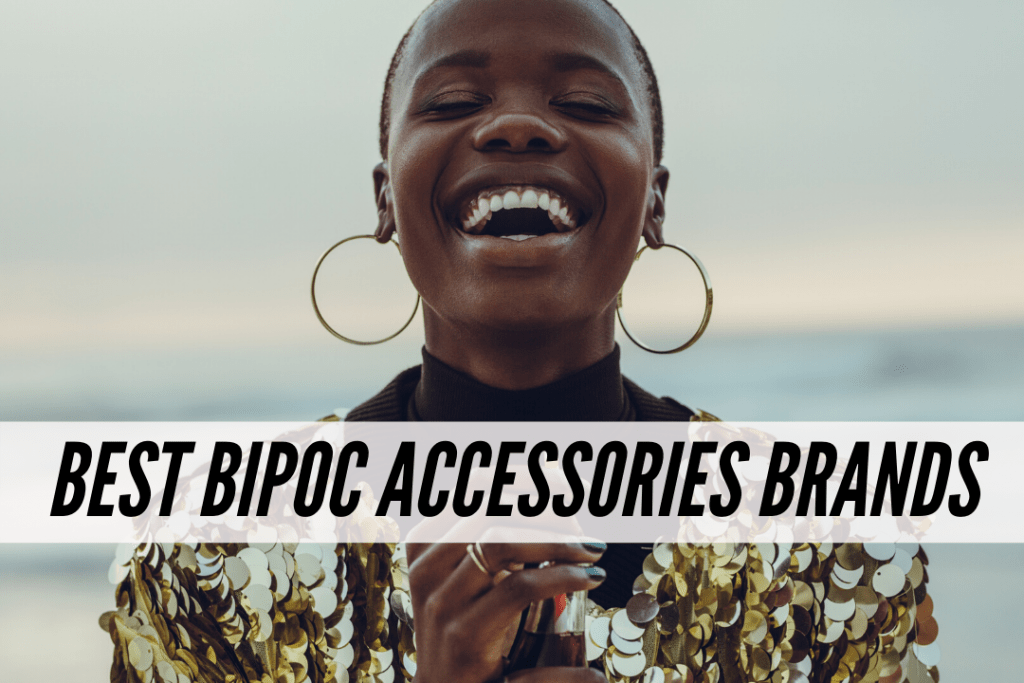 This post will show you the best indigenous, minority, and black owned accessories brands to support.
When summer outfits start to get drab, what's better than to class them up with fun scarves, hair accessories, and jewelry?
My absolute favorite impulse buy is accessories – they always take my outfit from 0-100, and can add a much needed pop of color to any look.
When I can turn my binge-buys into something that helps support a small, minority-owned business, it always makes me feel better about spending money!
We've already talked about black owned jewelry brands on CF and we even did a black owned gift guide, but today we are sharing 8 super cool BIPOC and black owned accessories brands to fuel your accessory purchases and glam up your outfits.
Related reading: 15 Trendy Hair Accessories to Upgrade Any Outfit
White Buffalo
Beaded jewelry is gorgeous and super stylish for the summer! Of course, it's so much better to get your jewelry from an Indigenous beader and support their craft!
White Buffalo (they don't have a website; DM them on Instagram to purchase!) has the most gorgeous patterned bags, masks, and jewelry so you can find the perfect accessory.
They are a mother and daughter run, handmade business that truly cares about their customers and supporting other Indigenous artists.
Honey Bea Lane
Bringing you refreshing summer colors and patterns, Honey Bea Lane should be your next stop for gorgeous polymer clay jewelry.
The fun colors and minimalist patterns are perfect to pair with a neutral outfit!
This black owned accessories business is up and coming, and I can't wait to see what awesome new designs they launch next.
Keep an eye out, they're transitioning from Etsy to Shopify so you can more easily grab some jewelry!
Aziza Handcrafted
Aziza is a black owned accessories business based out of Brooklyn, and they're known for their simple and stunning jewelry designs.
If you're looking for a beautiful handmade ring, this is the place to go!
What I love the most about Aziza Handcrafted is the pride they take in their work.
On Instagram, they have a story highlight dedicated to showing the behind-the-scenes crafting process of the pieces. I love being able to watch it all come together!
Little Lemon Leaf
Little Lemon Leaf is one of my favorite newly-discovered shops!
Besides some really awesome stickers, this black owned accessories business has handmade resin earrings in glittery colors.
I'm loving the fun earring designs and the stickers to show you're a part of the #girlgang! Plus, I can't get enough of the colorful glitter resin design this summer. These colors are sure to brighten your day!
Chimzi Fashion
If you're looking for summery hair accessories, you've come to the right place!
Chimzi Fashion has an abundance of bold and gorgeous clothes, masks, and hair scarves/wraps.
You can rock some awesome prints with matching masks and headscarves – just the style upgrade we need this summer!
I'm loving the bright colors and patterns for these bold accessories. Just another amazing black owned accessories brand to support.
Bella Hijabs
With such a wide variety of fashionable, comfortable, and colorful hijabs, Bella Hijabs is the spot to shop. With intricate textures, patterns, and colors, this shop will bring your hijab to the forefront of your outfit!
Besides their gorgeous and well-made materials, the company is socially conscious and cares for its customers. They offer discrete shipping and support for customers newly adapting to the Islam standards of modesty.
Two Roots Shop
If you're always collecting new funky earrings (like me!) this shop is perfect for you.
Created by founder Athenia Teng, Two Roots Shop specializes in handmade and colorful earrings.
What truly makes Two Roots Shop special is the meaning behind each piece of jewelry, and how Athenia is able to integrate aspects of her own experience as an immigrant woman of color into her work.
Beautified by Gems
For some flashy and chic festival and summer wear, head over to black owned business Beautified by Gems! Known for their color coordinated and eye-catching accessories, this shop is one you won't want to miss.
The bags, hair clips and jewelry are absolutely breathtaking, but my favorite piece Beautified by Gems offers is their unique blinged-up sunglasses!
I'm never going to rock a boring pair of shades again after visiting their site.
Gem D'Souza
Gem D'Souza has the best handmade jewelry that brings you right into childhood whimsy with every creation!
From bold colors to unlikely objects, these earrings are an amazing way to make your outfit stand out.
In case you weren't already obsessed, Gem D'Souza's shop also offers prints and wall art if you can't get enough of their designs!
What are your favorite black owned accessories brands?
Which of these BIPOC businesses are you excited to get some accessories from? Where do you love to buy new accessories?
Let me know in the comments!