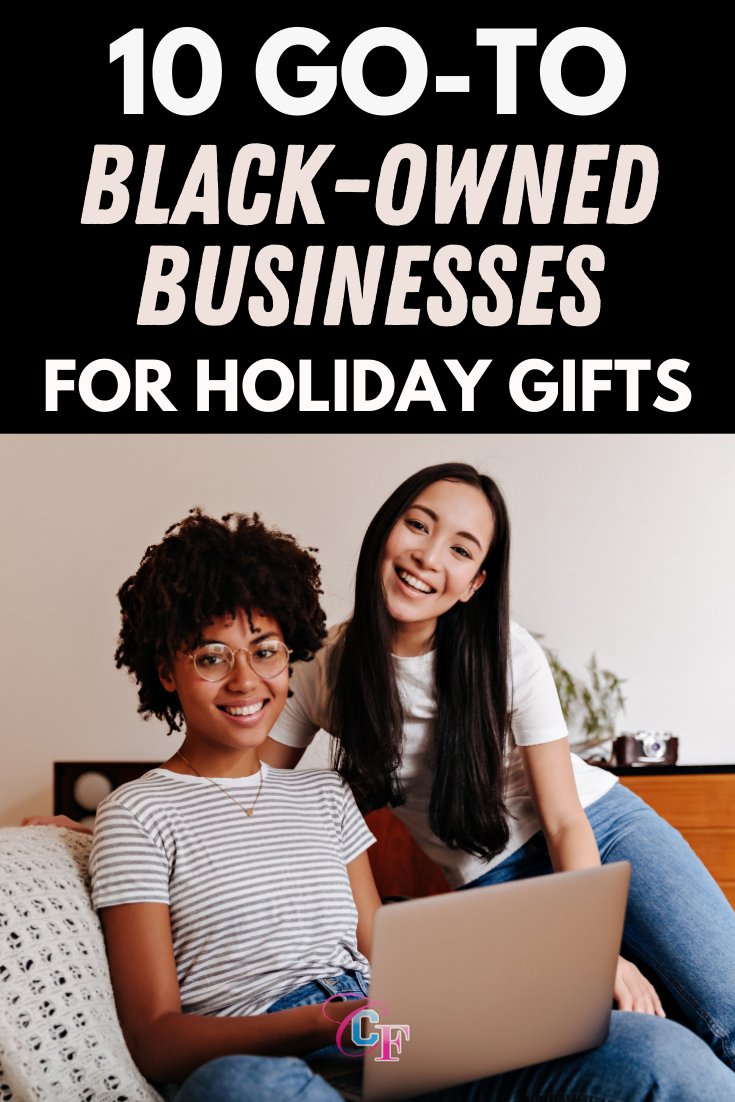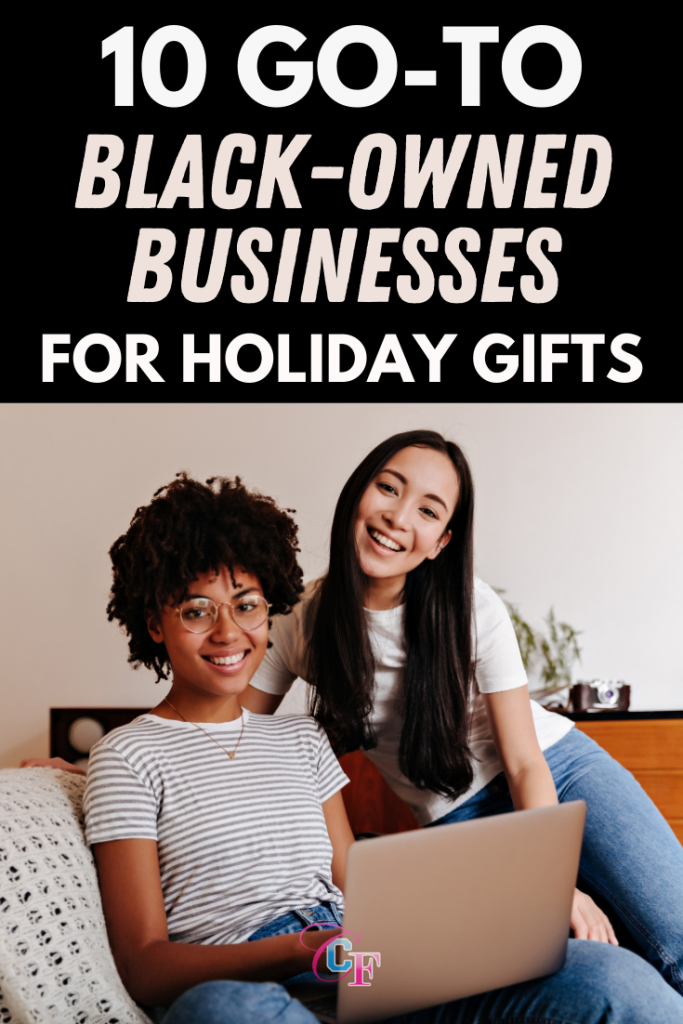 This year's black owned gift guide will show you the best black owned businesses to shop for holiday gifts, from fashion and beauty to decor.
The holiday season is my favorite time of year to use as an excuse to buy from some awesome, black owned businesses. If it were up to me, I'd be draining my wallet any day of the year, but I've been trying to stay on budget and have some self control this semester!
Whether you're looking for gifts for a family member or friend or you just want to treat yourself to a post-finals purchase, go crazy!
From skincare to homewares, here are some great black-owned businesses to help you on your holiday shopping journey. Read on for my black owned gift guide.
Fashion and Beauty
For the fashionable college gal, stocking up on unique, trendy, and well-made pieces is the key to slaying any holiday! Check out these shops for items to gift or to keep… (And be sure to see our guide to black owned beauty brands for even more places to shop!)
Habit Cosmetics
Not only does Habit Cosmetics have bright and fun colors down, but their shades look amazing and pigmented on any skin tone. Their products stand out and are super versatile – Habit's multi-use colors can be worn as eyeshadow, blush, and a variety of other ways so you can create awesome looks on a budget.
What I love about Habit Cosmetics is that their products are all vegan, organic, and cruelty-free. Also, their packaging is sustainable so you can buy to your heart's content without feeling that post-shopping guilt.
Two Minds Press
I'm obsessed with the creative, colorful, and empowering designs from Two Minds Press! The hand-printed designs are all so unique so you'll truly feel like you're wearing art when you're wearing a piece of their clothing.
Whether it's a cozy long sleeve t-shirt or a casual tote for bringing to the grocery store, Two Minds Press has all the awesome goodies at a super affordable price point for all the broke college gals.
Flawless
Looking to treat yourself or a loved one to a relaxing night in? Flawless's soaps are the perfect gift for anyone on your list craving soaps that look pretty while also getting the job done! 
These handmade, plant-based soaps and scrubs come in a variety of scents and looks for whatever your style may be. Not only are they affordable, but they're well made and gentle on the skin.
Undefined Beauty
Once you get past the incredibly gorgeous packaging, Undefined Beauty has a great range of products from all over the beauty spectrum. This brand specializes in CBD based beauty products, and all of the products are cruelty-free and plant-based so you're sure to be getting natural beauty solutions.
Whether you're looking for just a small sample or a large cart, Undefined Beauty has awesome gift sets and bundles – perfect for holiday shopping!
Oma The Label
For anyone who wants to take winter break to refresh their wardrobe with the classics or find a new and funky minimalist design, Oma The Label is the perfect one-stop-shop for all your gold hues and sleek jewelry.
They've been featured in tons of black owned gift guides across the web, and for good reason! With great prices and a wide range of designs, Oma The Label has plenty of earrings, necklaces, and rings to satisfy your jewelry addiction. This is the perfect shop for a college girl who knows how to accessorize.
Related reading: The Best Black-Owned Jewelry Brands for All Your Sparkle Needs
AAKS
Look no further for THE statement piece to go with your looks in the new year. Any wardrobes needing an upgrade should take a look at AAKS's selection of beautifully handcrafted bags and baskets – perfect for toting around campus.
Not only are they handmade, but they come in so many different colors and styles you're sure to start a conversation with one of these bags! They make a great gift for a fashion-forward friend or someone you never know how to shop for.
Home and Entertainment
Any college girl's first dorm room or apartment needs to be decked out with unique statement pieces that are totally YOU! Check out these shops for some design inspiration and amazing products.
Actually Curious
Are you and your roommates tired of only playing Cards Against Humanity during your nights in? The card games by Actually Curious are about 10 steps above any "Would You Rather?" games you've played in middle school.
These cards are designed to provoke and deepen your friendships by asking questions about yourself and how you connect with others. You can compare your own seemingly simple everyday experiences with your friends and help build new connections. This is a great pocket-sized gift that will pique anyone's curiosity!
Planting With P
Whether you're just getting into the world of succulents or you're an avid houseplant collector, Planting With P has an amazing selection of plants for the green-thumbed friend in your life.
Check out their affordable selection of succulents, houseplants, flowers, and even smudge sticks for the incense lovers. Make it your New Year's Resolution to adopt a plant baby!
Laguna Candles
I'm a sucker for a good candle, so the selection of huge candles and sets from Laguna Candles is great because it'll last a while! From ceramic heirloom candles to seasonal scents, they have a wide range of candles and fragrances for anyone on your list.
These handmade candles come in a variety of amazing scents, but if you can't pick just one, Laguna Candles has the perfect solution. Seasonal candle bundles and fragrance kit samplers allow you to combine or buy a pre-made combination of a bunch of different candles.
Yowie
Your friend who's always got the most beautifully unique finds? This shop is for them! Yowie has a huge sampling of handmade items from a variety of different artists and designers. Instead of having to scour the web for unique pieces, Yowie has done the work for you!
All kinds of unique home ware, apparel, and accessories can be found on the site in a variety of bright and bold colors to go with every dorm or apartment's color scheme.
What do you think of my black owned gift guide?
Which of these shops will you be checking out for your holiday shopping? What's your dream wishlist?
Shout out your favorite black owned businesses in the comments!