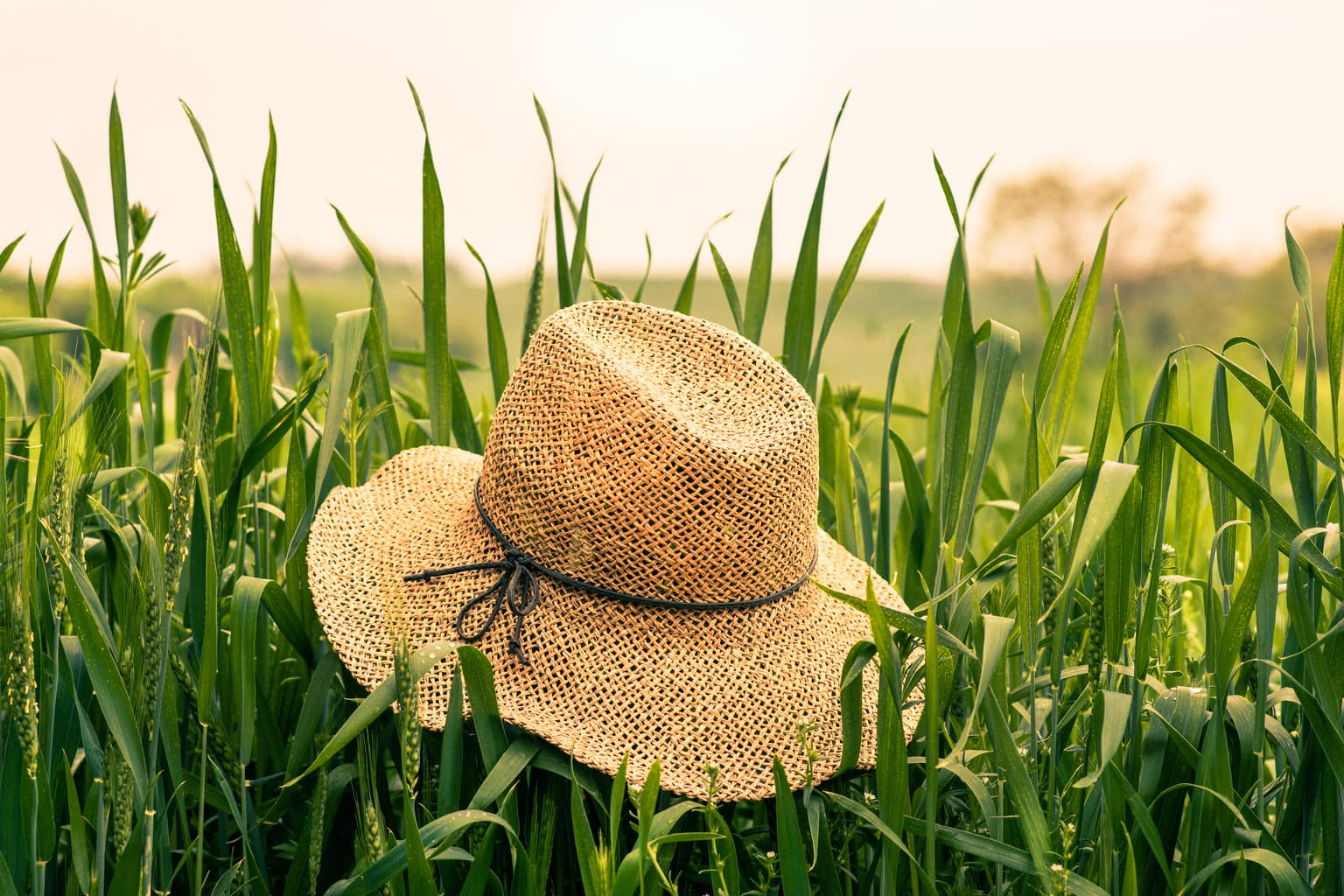 The birds are chirping, the forest animals are copulating, and the bees are disappearing. Spring is officially in the air.
To commemorate the beginning of a new season, break out a distinctly spring trend: a wide brim straw hat. Whether you're gardening outside or spending the day in, a straw hat is sure to spruce up your outfit and add a hint of whimsy to your everyday life.
Not a fan of hats in general? Not to worry: All straw hats featured below are affordable, stylish, and guaranteed to be a perfect fit. (But if they aren't, make sure to look up the store's return policy before checking out.)
1. The Grace Kelly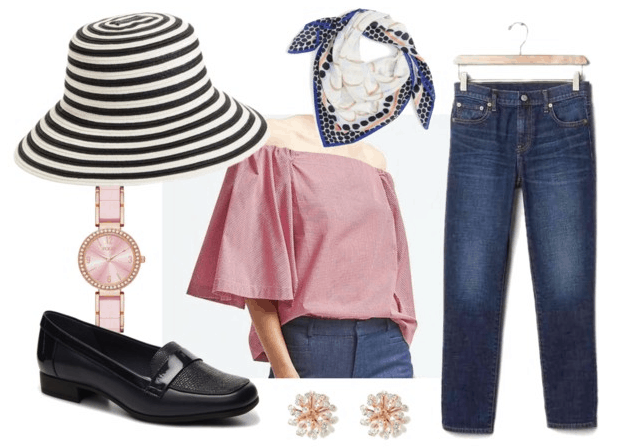 Products: Hat – Nordstrom | Scarf – Nordstrom | Jean – Gap | Watch – Kohl's | Loafer – DSW | Top – Banana Republic | Earring – Charming Charlie
Harking back to '50s sophistication and the glory of Technicolor cinema, the Grace Kelly sun hat is one that your grandmother might have worn, but adapts seamlessly to the trends of the mid-'10s. Like movie-siren-turned-princess-of-Monaco Grace Kelly, this ensemble is timeless and beautiful.
2. The Samantha Jones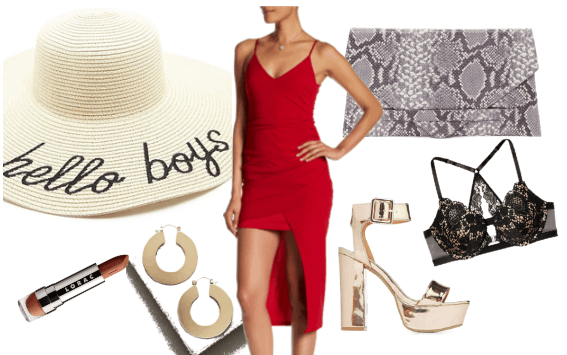 Products: Hat – Forever 21 | Dress – Nordstrom Rack | Clutch – T.J. Maxx | Lipstick – Kohl's | Earring – Anthropologie | Heels – Charlotte Russe | Bra – Victoria's Secret
Styled after TV's first "try-sexual," Samantha Jones, this straw hat from Forever 21 is edgy, confident, and filled to the brim (pun intended) with sex appeal. Though you don't necessarily have to flaunt your sexuality as much as Samantha does in SATC to rock the look, we imagine it wouldn't hurt to take a page from her no doubt impressive little black book.
3. The Plain Jane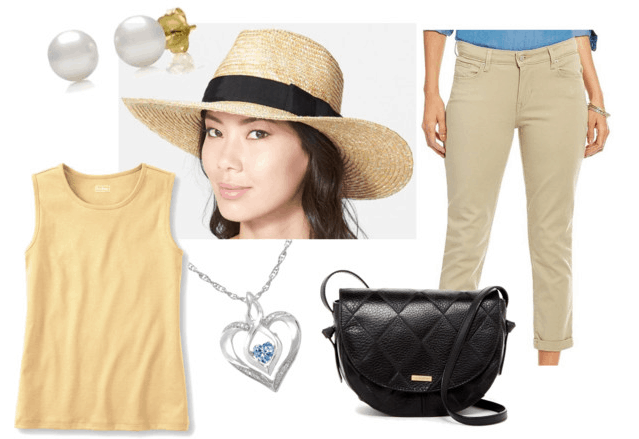 Products: Earring – Helzberg Diamonds | Hat – Nordstrom | Pant – Dillard's | Top – L.L. Bean | Necklace – J.C. Penney | Bag – Nordstrom Rack
The Charlotte York to #2's Samantha, the Plain Jane is classic, elegant, and subdued. It could also be dubbed The Anne Archibald, whose gardening outfit in "Never Been Marcused" was actually the source of inspiration for styling this wide brim boater. If you've ever daydreamed of day trips to Nice, France, and owning your own yacht, this look is definitely for you.
4. The Mary Poppins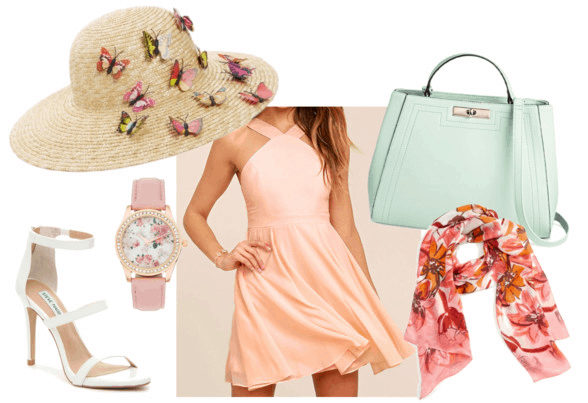 Products: Hat – Nordstrom | Dress – LuLu's | Bag – Target | Sandal – DSW | Watch – Kohl's | Scarf – Nordstrom
Just a hat full of butterflies helps the pre-exam jitters go down! The Mary Poppins hat is Disneyfied to the max, and marries straw with cute little critters for a design that's too cute to resist. You can save it for a rainy day — or wear it on that British-themed garden party you've dreamed of hosting since you were 10.
5. The Watermelon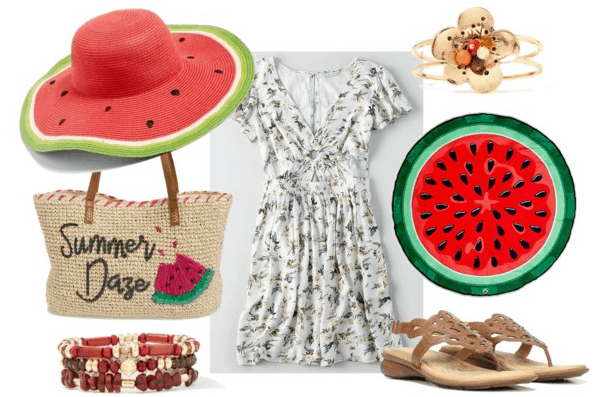 Products: Hat – Nordstrom | Dress – American Eagle Outfitters | Flower Bracelet – Charming Charlie | Tote – Nordstrom | Towel – Tilly's | Beaded Bracelet – Charming Charlie | Sandal – Famous Footwear
It's a floppy watermelon straw hat. Honestly, what more do you want?
To make sure all eyes are on that fabulous paper straw hat, you can go one of two routes: Pick neutral colors and clean-cut silhouettes or embrace the fruity trend with a tropical patterned sundress. Based on our apparel picks, you can guess which one we prefer. (Go big or go home!)
Feeling (c)hatty today?
Comment below with your thoughts, comments, and questions!