This post will show you the top trends in accessories for Spring 2023, with affordable options under $100.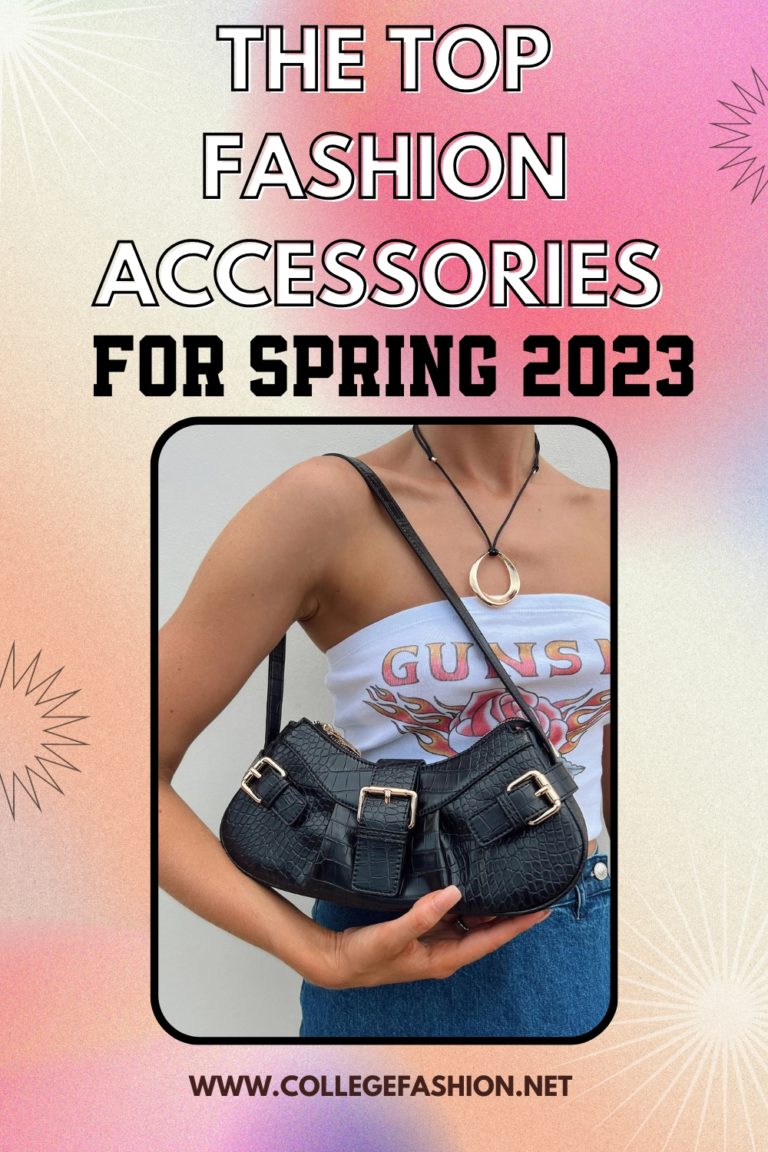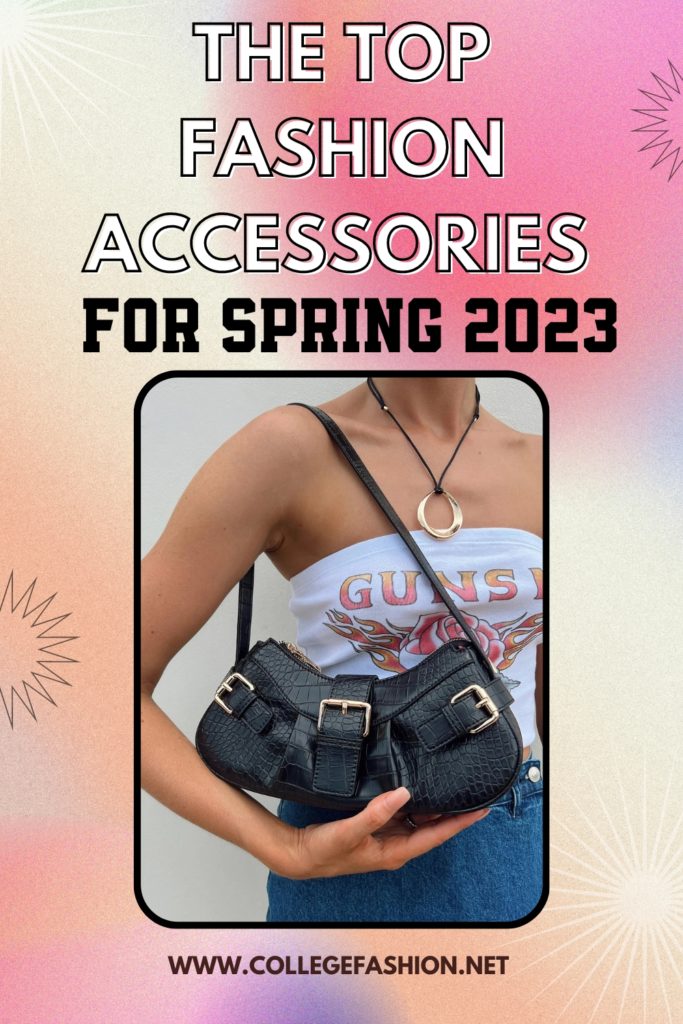 Accessories are like the "cherry on top" of any good outfit, and it's no secret that the right accessories have the power to transform even the most basic look into an eye-catching ensemble.
This spring, there are so many fresh fashion trends when it comes to accessories, from jewelry to handbags… even socks!
If you're ready to give your wardrobe a spring refresh and try out some of the top trends of the season, read on to find out which accessories are trending for Spring 2023 and how to get the looks yourself with the trendiest fashion accessories under $100.
Pendant Cord Necklaces
Take it back to the '90s with a pendant cord necklace this season.
Cord or string necklaces with oversized pendants are primed to be the spring's trendiest jewelry look, and they add instant flair to even the simplest of outfits.
Get the Look:
Mid-Length Cord Necklace with Red Puff Heart Pendant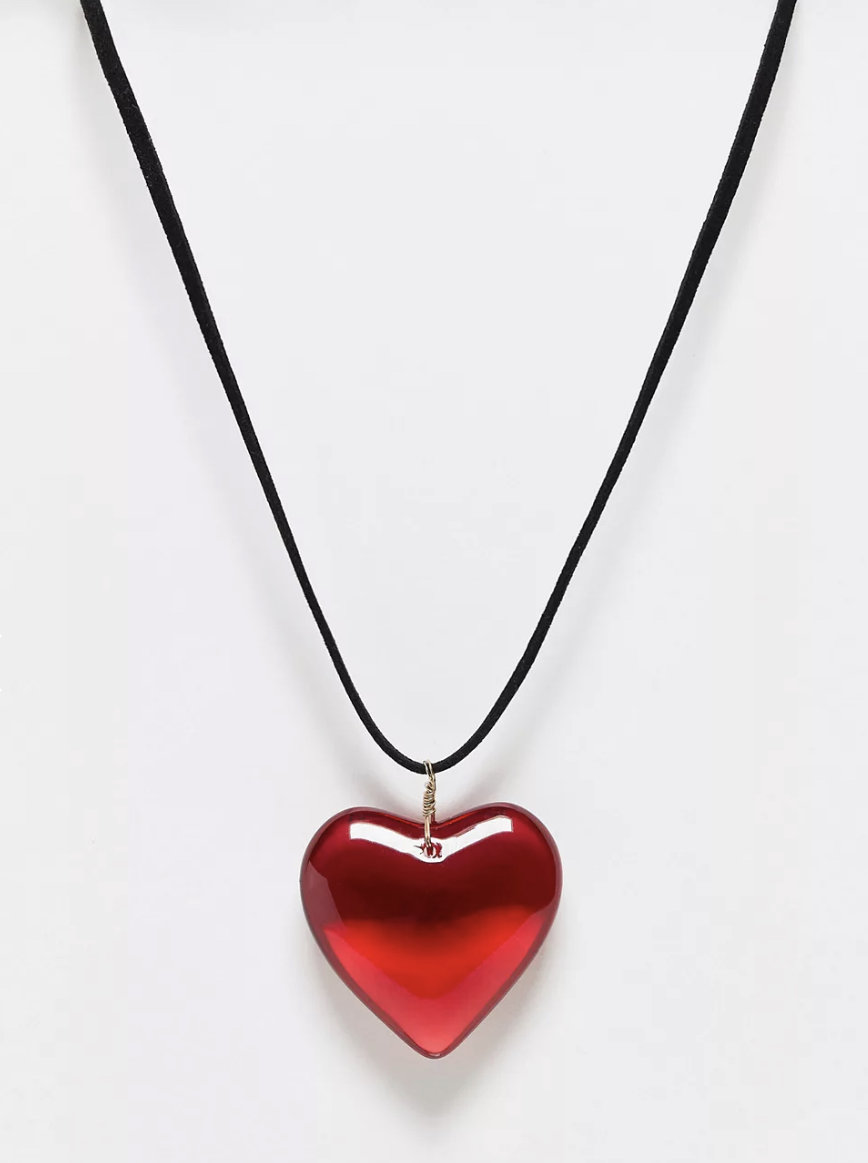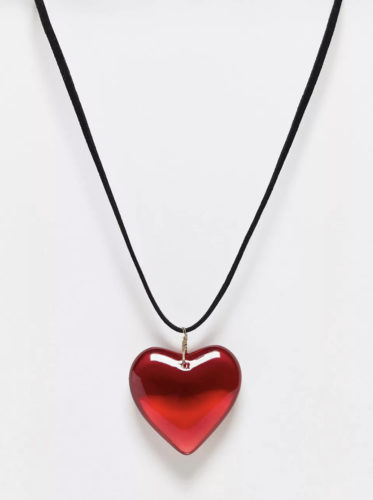 Go for a bold red puffy heart pendant with this cute, retro-inspired cord necklace. The puffy red heart pendant is super eye-catching and playful. Whether you style this necklace with a simple crewneck t-shirt or opt for a more romantic blouse or corset top, it's guaranteed to grab attention.
Collar Necklace with Heart Pendant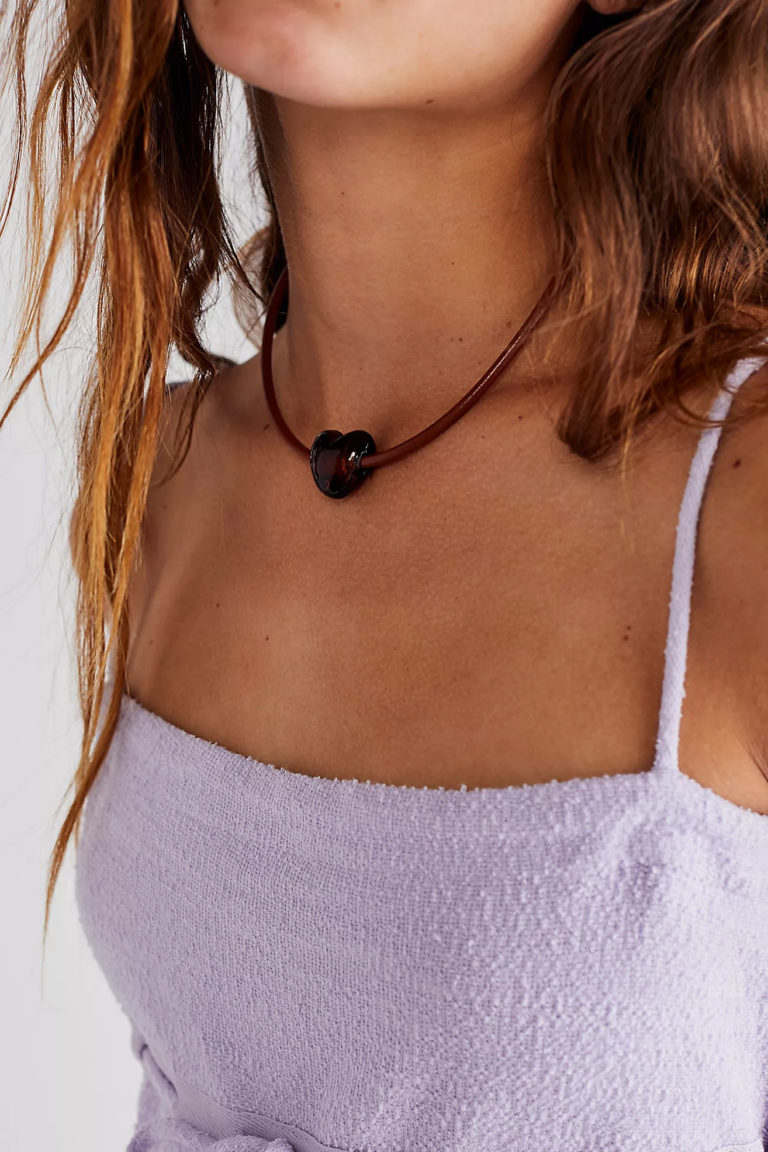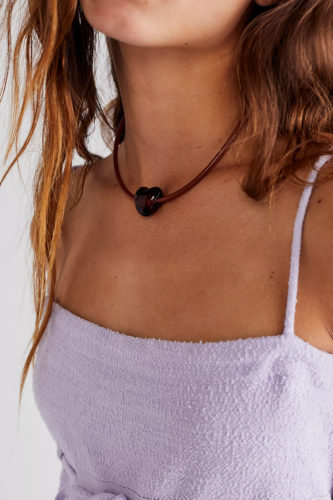 Also featuring a chunky heart pendant, this collar-length necklace is another cute choice that offers you a shorter length for a different look.
Suede Strap Big Ring Necklace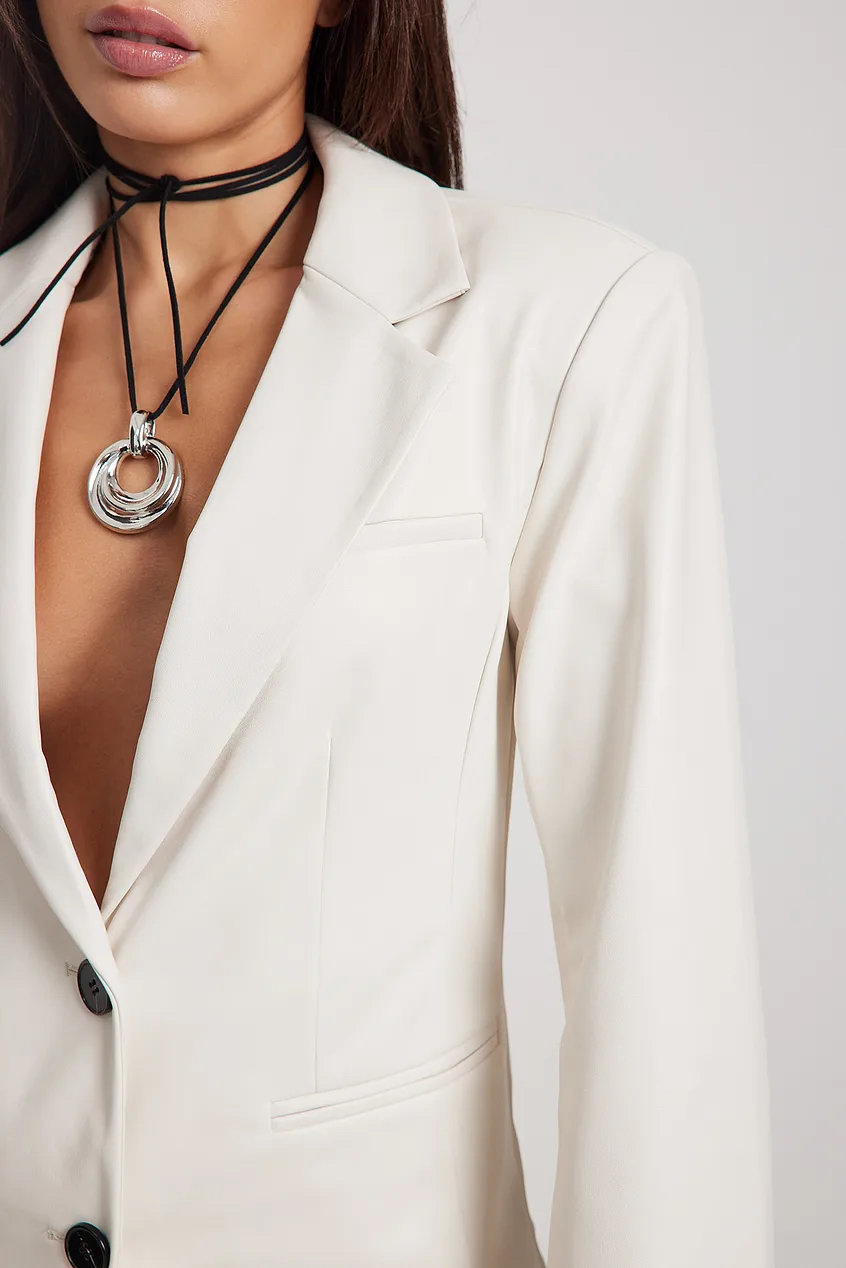 Though these necklaces most often have a boho vibe, hearts and peace signs aren't your only option. This necklace features a big silver ring pendant and a layered, adjustable suede strap for a more polished look.
Stretchy Headbands
Considering how practical it is, I think most of us can get behind this trend!
Not only do stretchy headbands look cute, but they are also a quick, easy way to style your hair (and keep your hair out of your face). A win-win—especially on not-so-great hair days or days when you're rushing to get out the door.
Get the Look: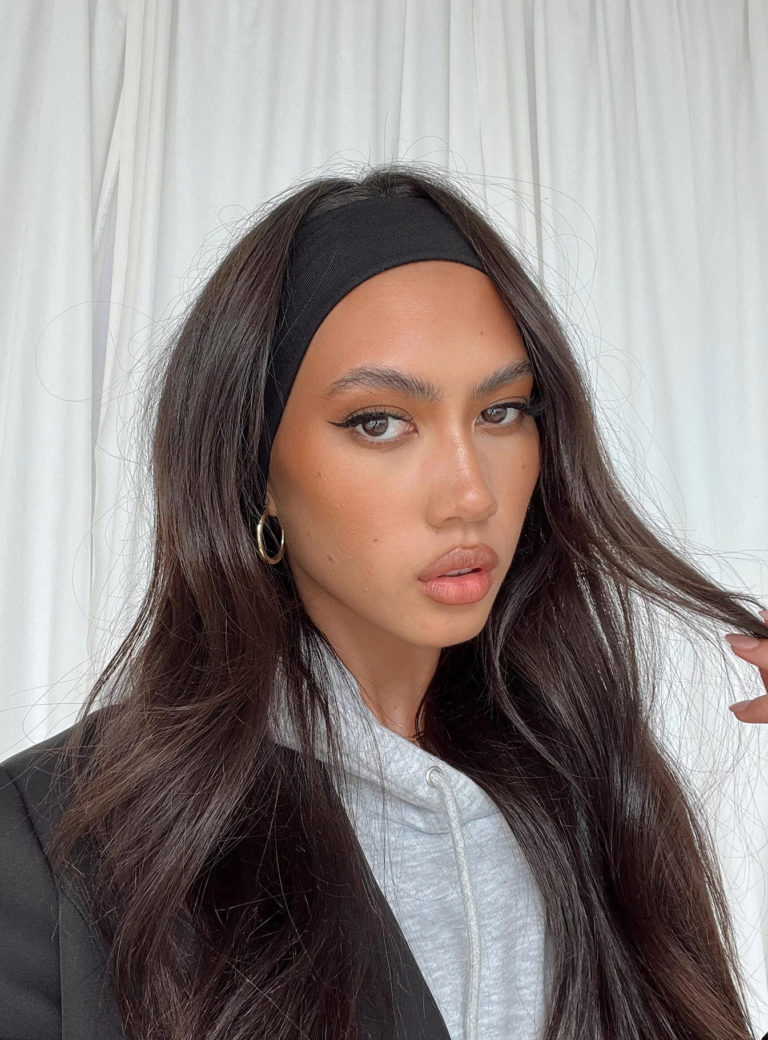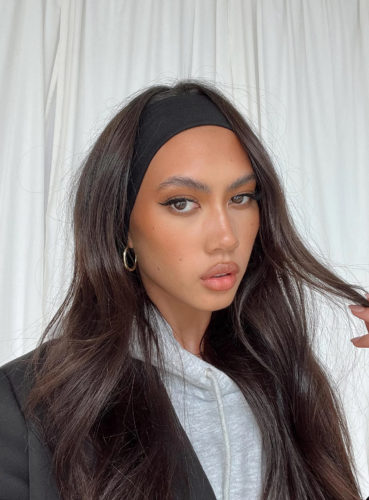 You can't go wrong with a simple black stretchy headband (though this one also comes in white and beige). It's perfect for just about any of your daily activities, from class to working out to hanging out with friends.
You can keep your hair down or put it up in a ponytail—both hairstyles work well with this headband.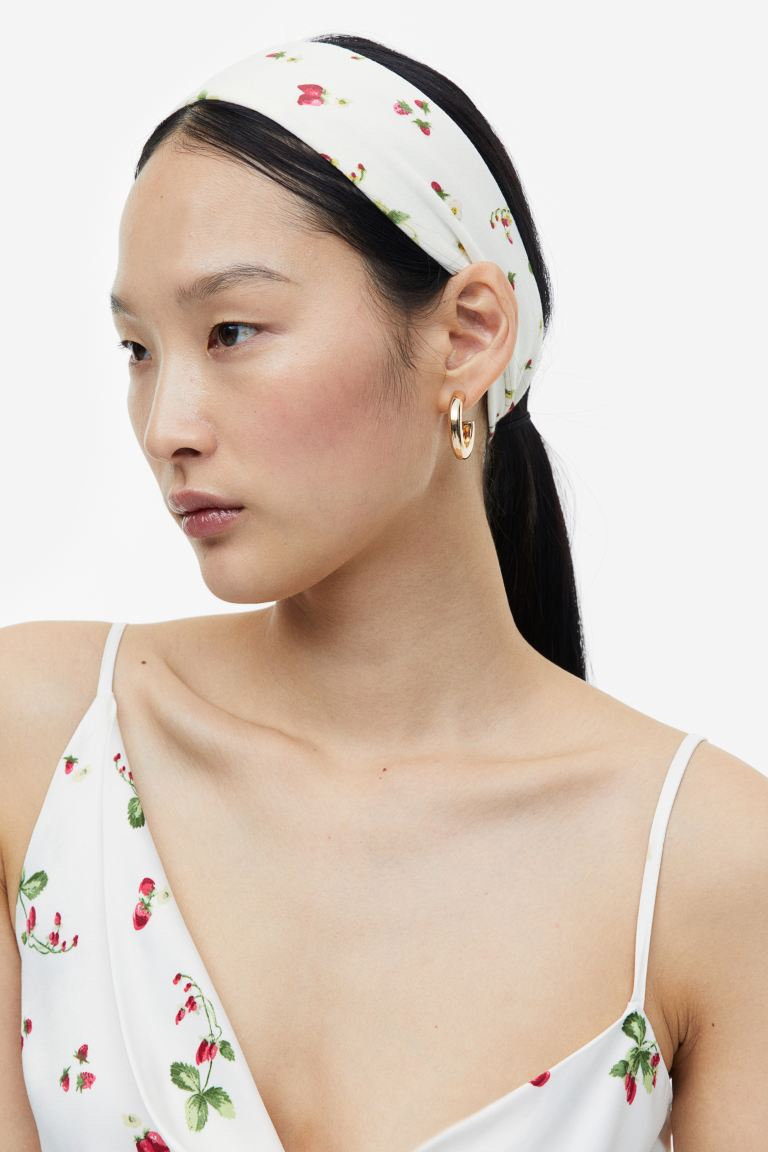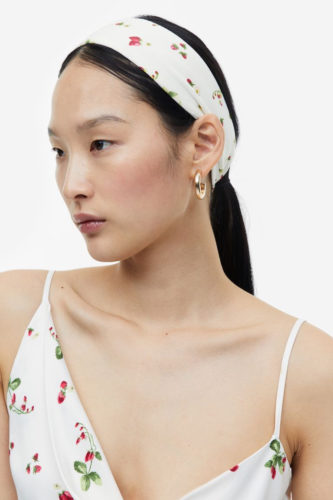 For a sweet, summery look, try a strawberry-printed jersey headband that comes in a two-pack, along with a plain white jersey headband. This gives you two options to pair with your various outfits this season—at an affordable price.
Rosette Details
Embed from Getty Images
Everything is coming up roses this season! Rather than go for a typical floral print this spring, opt for 3-D flower details, instead.
One of the most notable trends spotted in the S/S 2023 runway collections were rosettes and 3-D flower details, seen in designs from Prada, Carolina Herrera, and Acne Studios (to name a few). And we can't forget how stunning Zendaya looked in her pink Valentino gown adorned with rosettes at the 29th annual Screen Actor Guild Awards recently.
A ball gown isn't the only way to incorporate this fashion trend, though. You can easily rock a rosette on a necklace or purse this season for the same romantic effect—check out these stylish, garden-inspired accessories below.
Get the Look:
Velvet Rosette Choker Necklace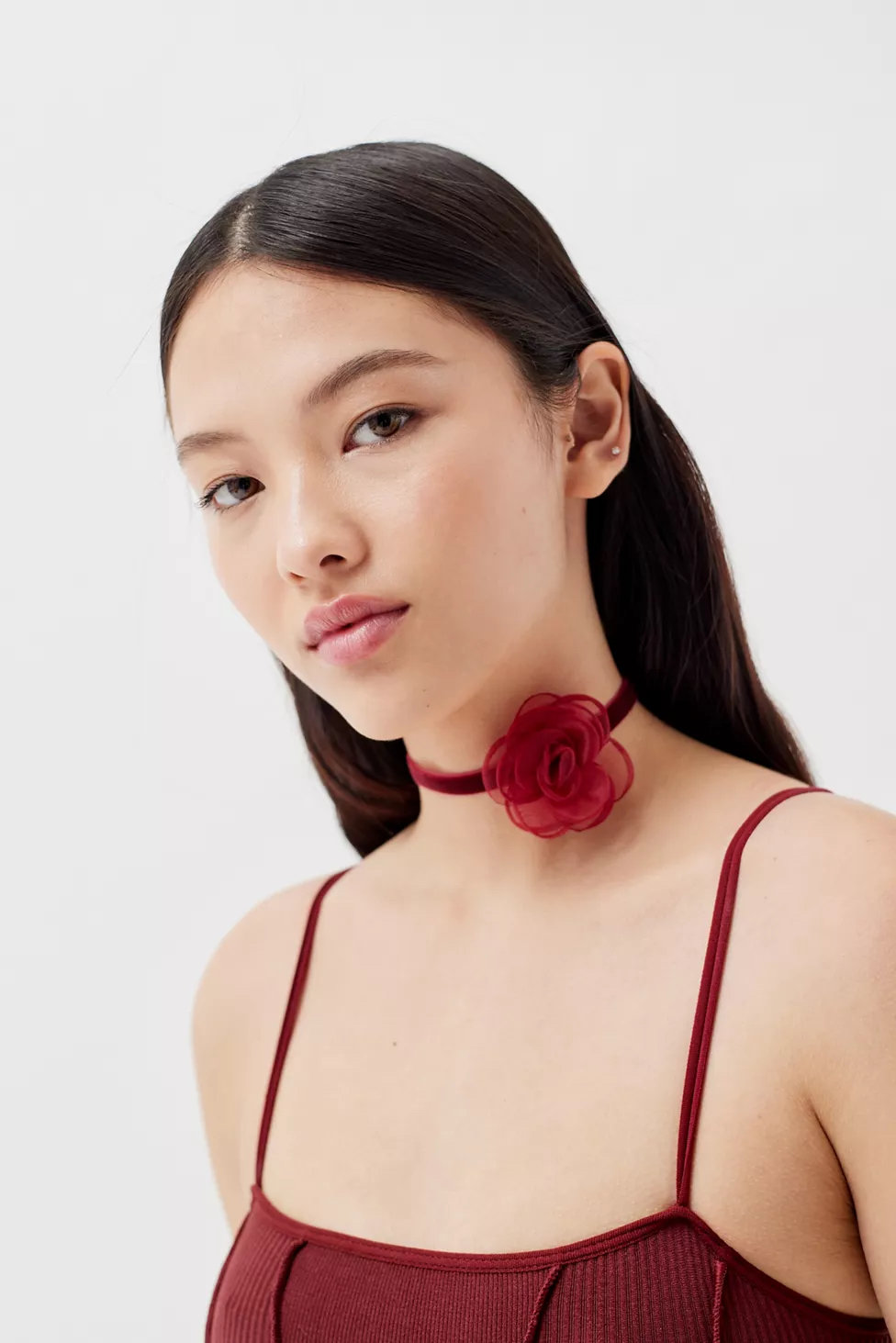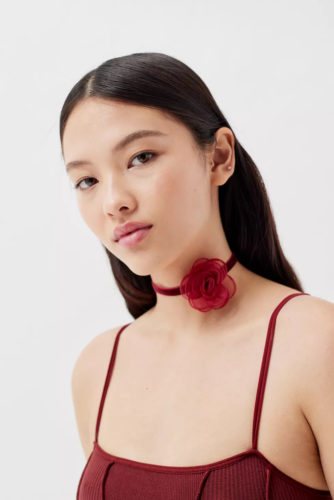 Go for a soft look with this velvet rosette choker necklace, featuring an ultra-soft velvet construction with a rosette detail. It also comes in blue and black, but the red hue is particularly romantic.
Satin Effect Flower Bag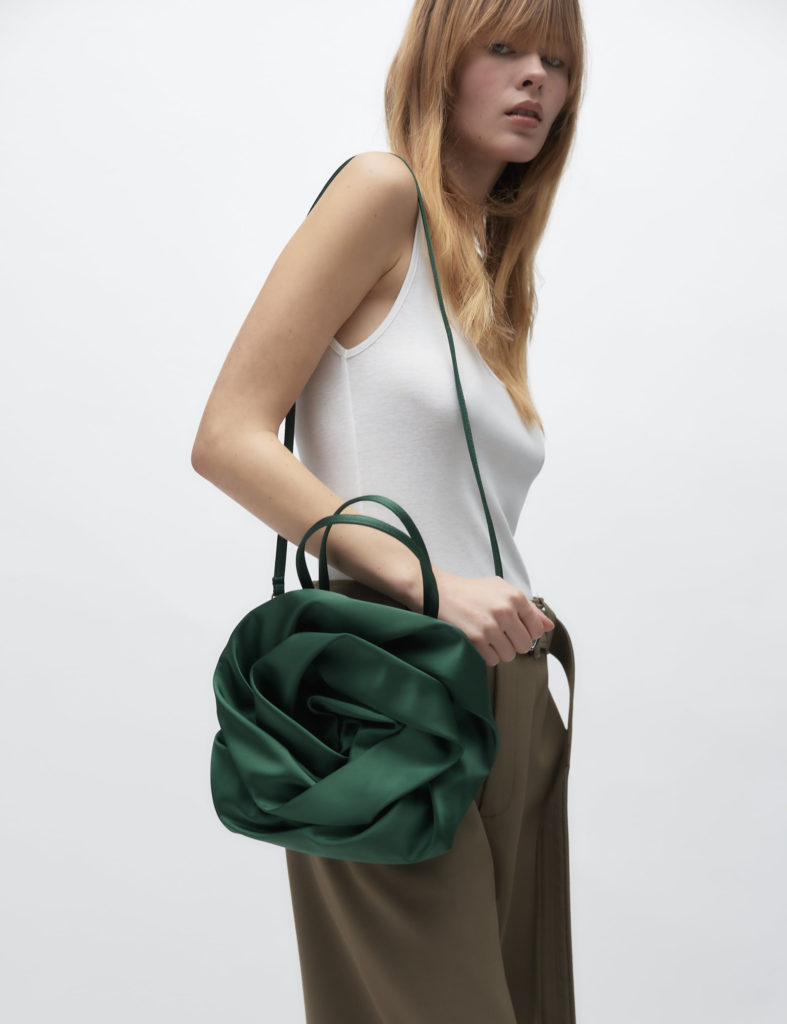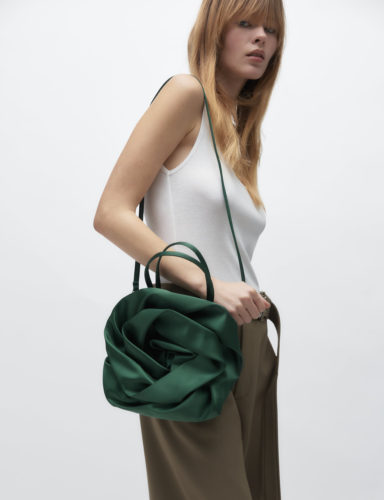 A purse with flower power! This bag features an oversized 3-D flower in a satiny fabric which makes it look extra polished. Also available in hot pink, this feminine bag has a convenient removable crossbody strap, allowing you to carry it in two different ways.
Rose Applique Lace Crew Socks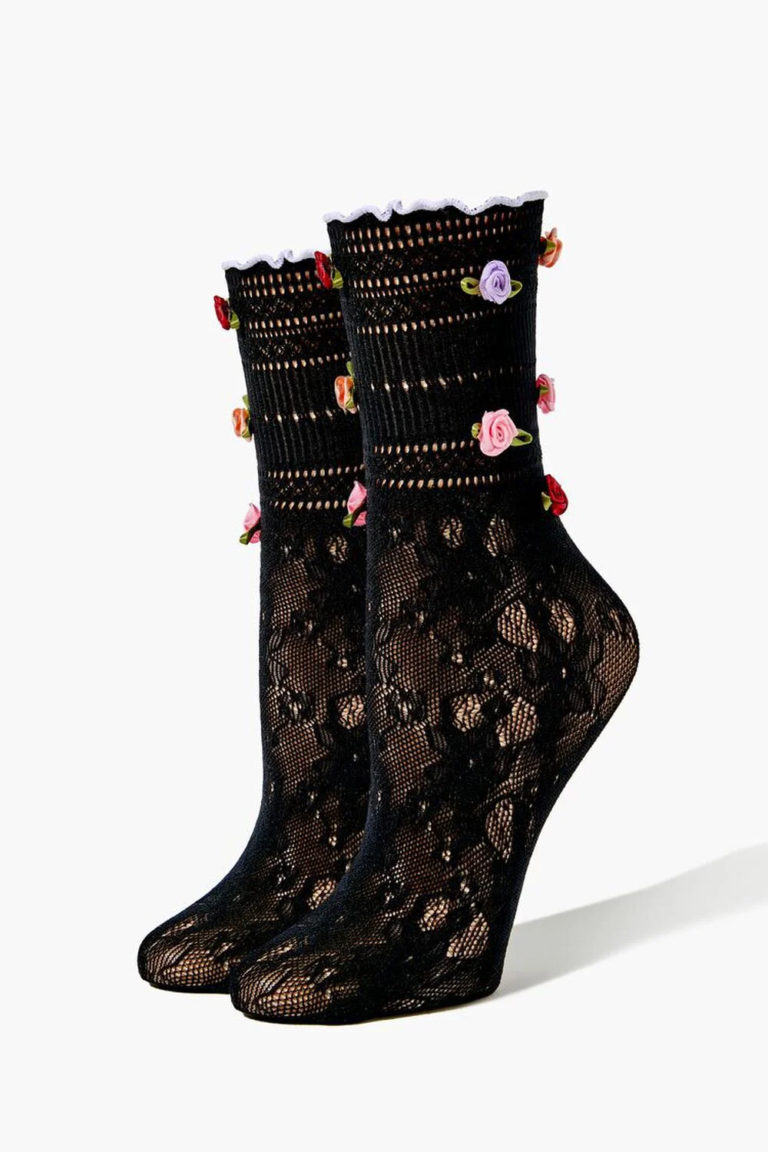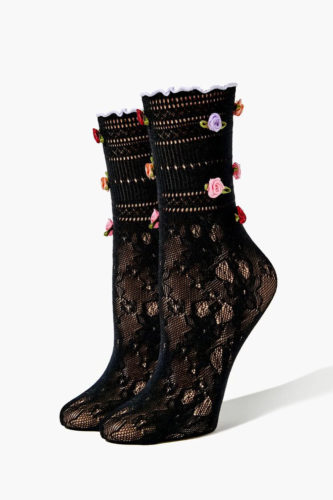 An unexpected way to incorporate rosettes into your accessories? A pair of rose applique lace crew socks!
These darling socks are ultra-girly with their pointelle knit detailing, lettuce-edge trim, and all-over rose appliques. They'd look especially cute paired with some chunky black loafers, which are a big shoe trend this season.
Beaded Flower Choker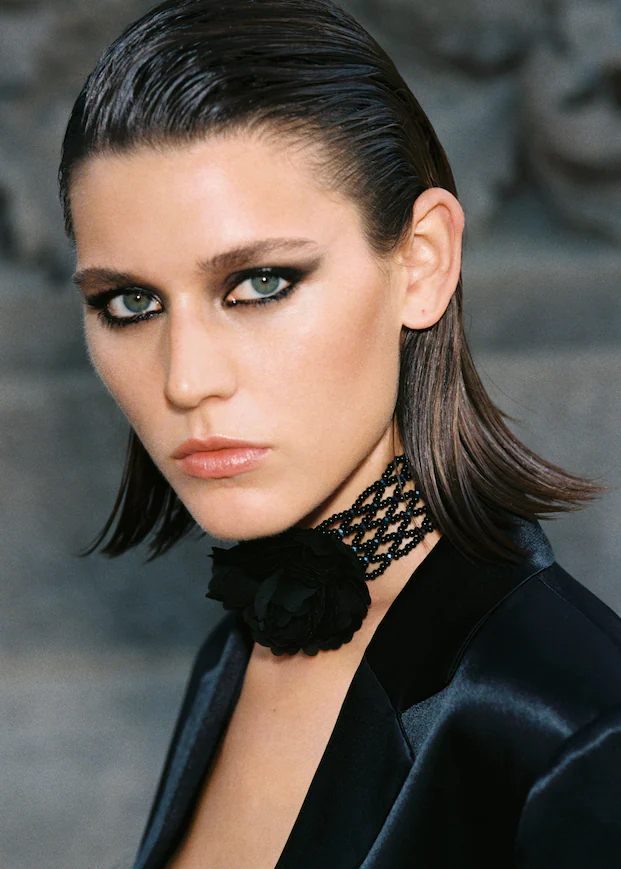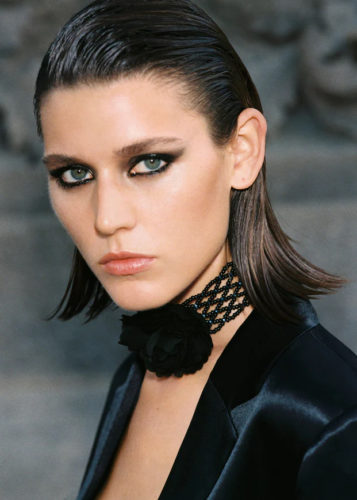 This beaded choker necklace with a fabric flower detail is such a unique find that will elevate your outfits in a heartbeat.
Its beaded construction gives it a luxe look that makes it ideal for dressier outfits. Show it off by styling it with a tube top or tube dress (strapless styles are another huge trend this season); ditching straps in favor of a strapless top will allow this choker necklace to really shine.
Silver Handbags
Embed from Getty Images
Silver metallic clothing and accessories were huge on the S/S 2023 runways, with tons of designers, including Isabel Marant, Gucci, and Simone Rocha, embracing this shiny look.
Since it may not be as often that you get to wear a silver metallic dress or a foily mini skirt in your daily life, one of the best ways to incorporate this fashion trend into your wardrobe is with a silver metallic handbag.
A silver bag is going to make a significant impact but is versatile enough to be worn with a ton of different outfits.
Get the Look:
Silver Shoulder Bag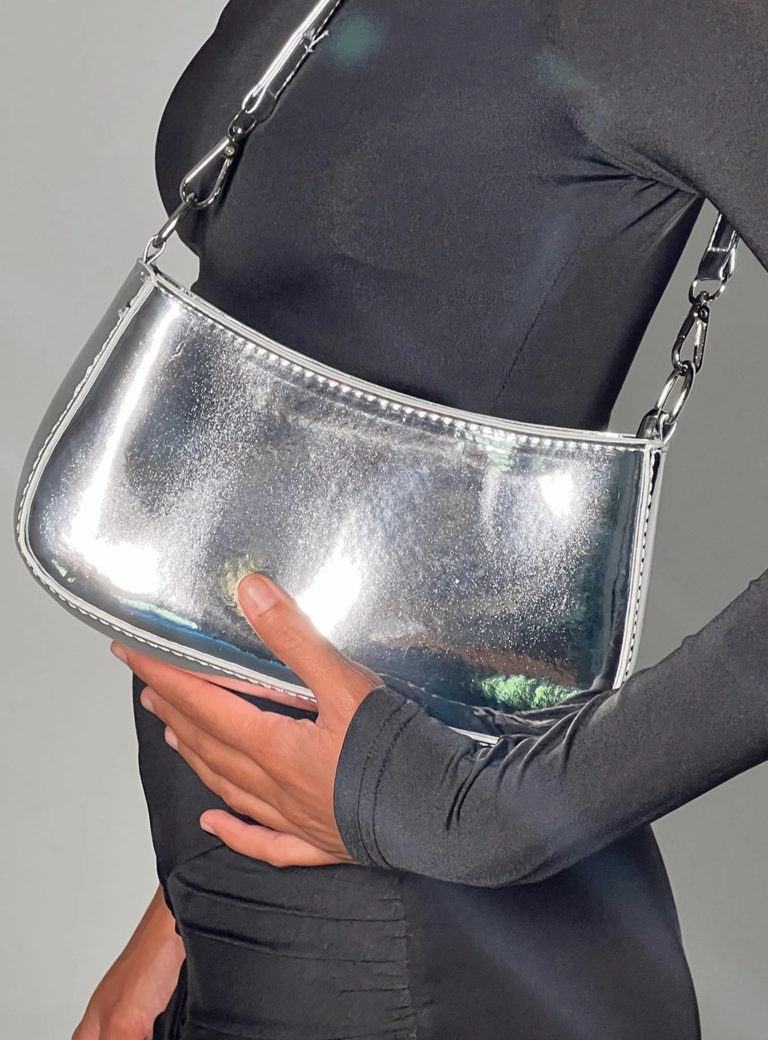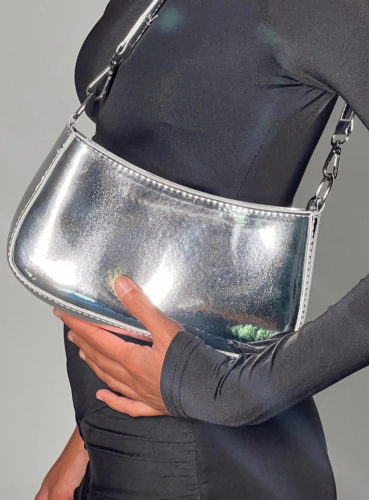 Small but mighty, this silver metallic shoulder bag is sure to turn heads! With its reflective exterior and classic silhouette, it's a statement-making addition to any of your outfits this spring.
Consider playing it up even further by accessorizing with silver jewelry, too.
Silver Chainmail Knot Mini Grab Bag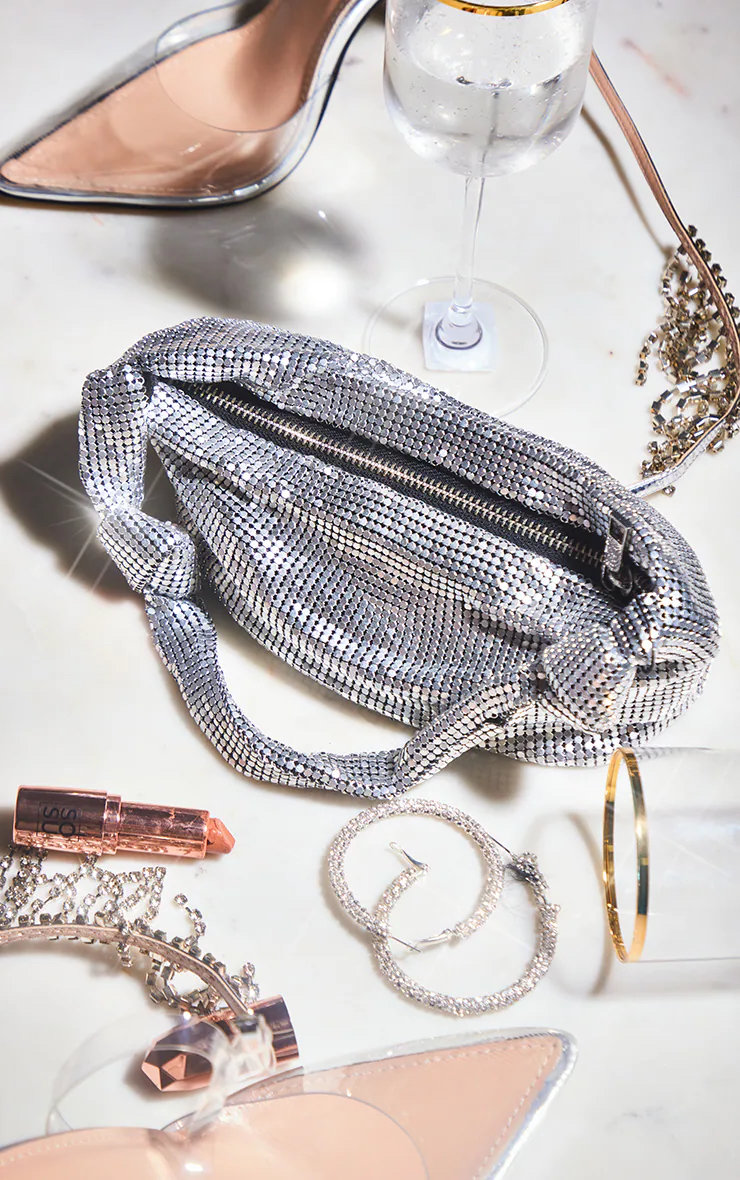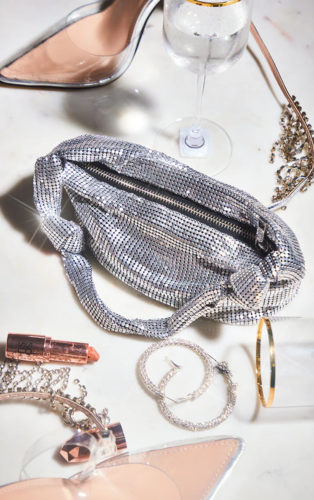 Instead of a smooth metallic finish, you could also get in on the silver bag trend with a chainmail material bag. Not only is this mini-sized grab bag cute, but its textured chainmail material makes it fun to touch and gives it a stylish, slouchy silhouette.
Silver Metallic Faux Croc Leather Shoulder Bag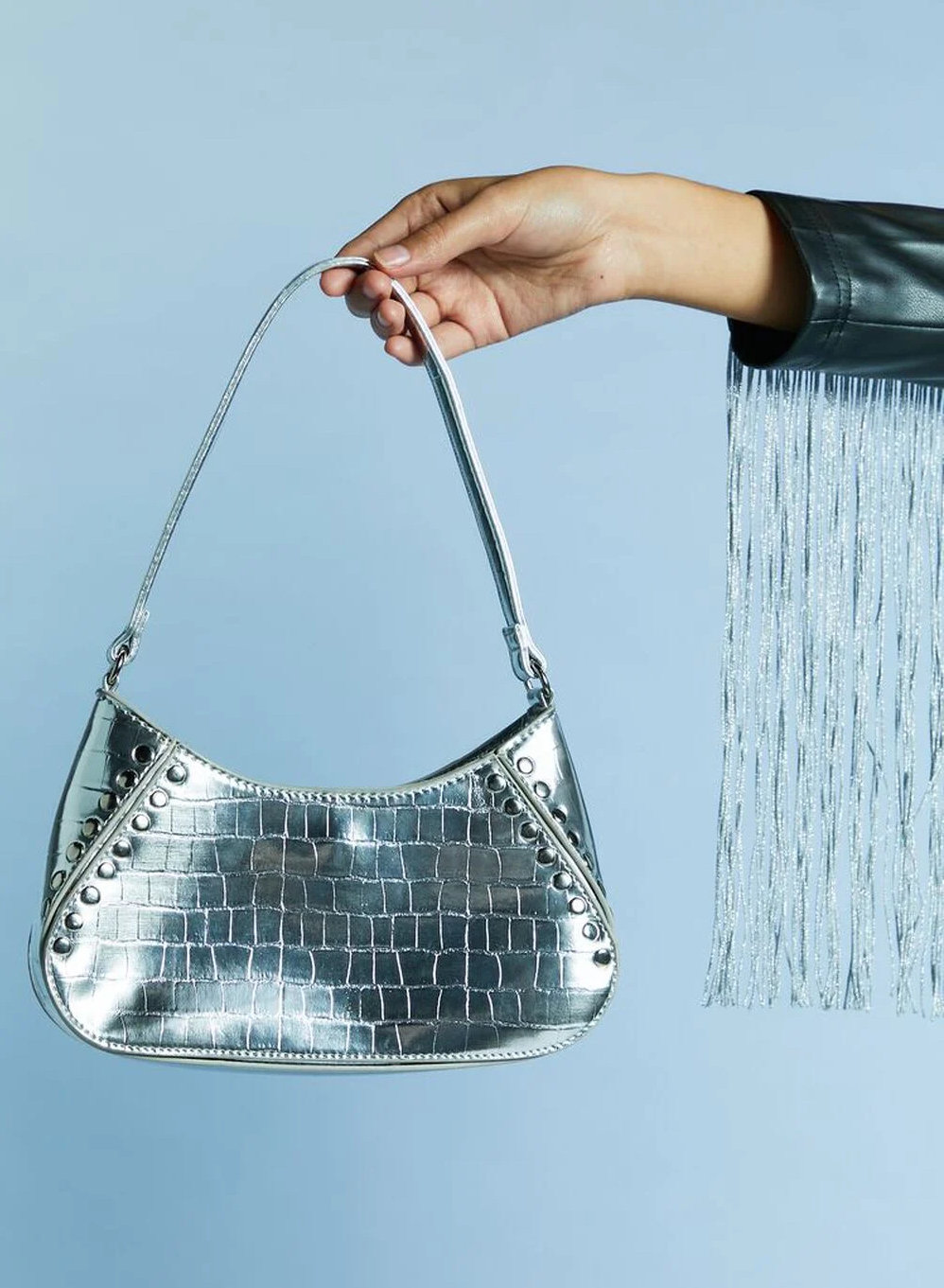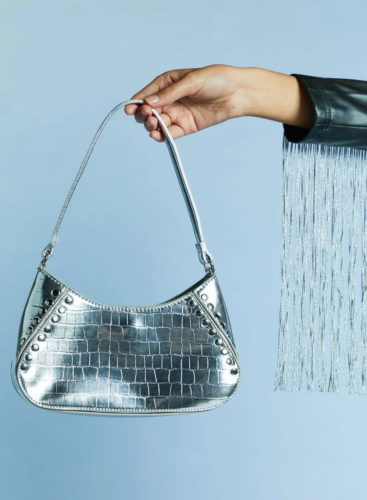 Take it a step further with a faux crocodile embossed silver shoulder bag with studded trim. The faux crocodile print gives this bag an exotic vibe that, paired with its high-shine hardware, makes it perfect for your next night out on the town.
Silver Chain Plaited Rope Handbag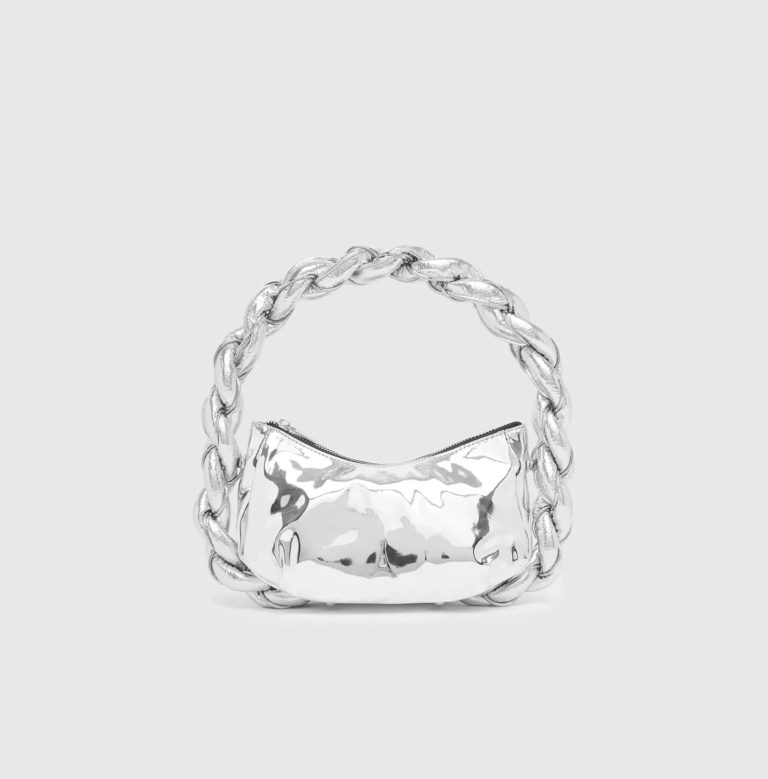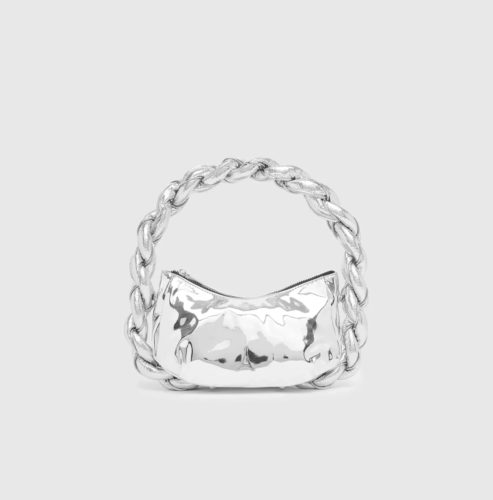 I am completely obsessed with this silver chain plaited rope handbag—it looks way more expensive than it actually is.
Its chunky, braided handle gives it a completely unique, designer-inspired look that sets it apart from other handbags and makes a major statement.
Crew and Ankle Socks
You may not think of socks as being a noteworthy accessory, but they definitely are this season—crew and ankle socks, to be exact.
Considering they accentuate a few of the season's hottest shoes, including loafers, Mary Janes, and low-top sneakers, crew socks are a total must-have.
Get the Look:
Ribbed Crew Socks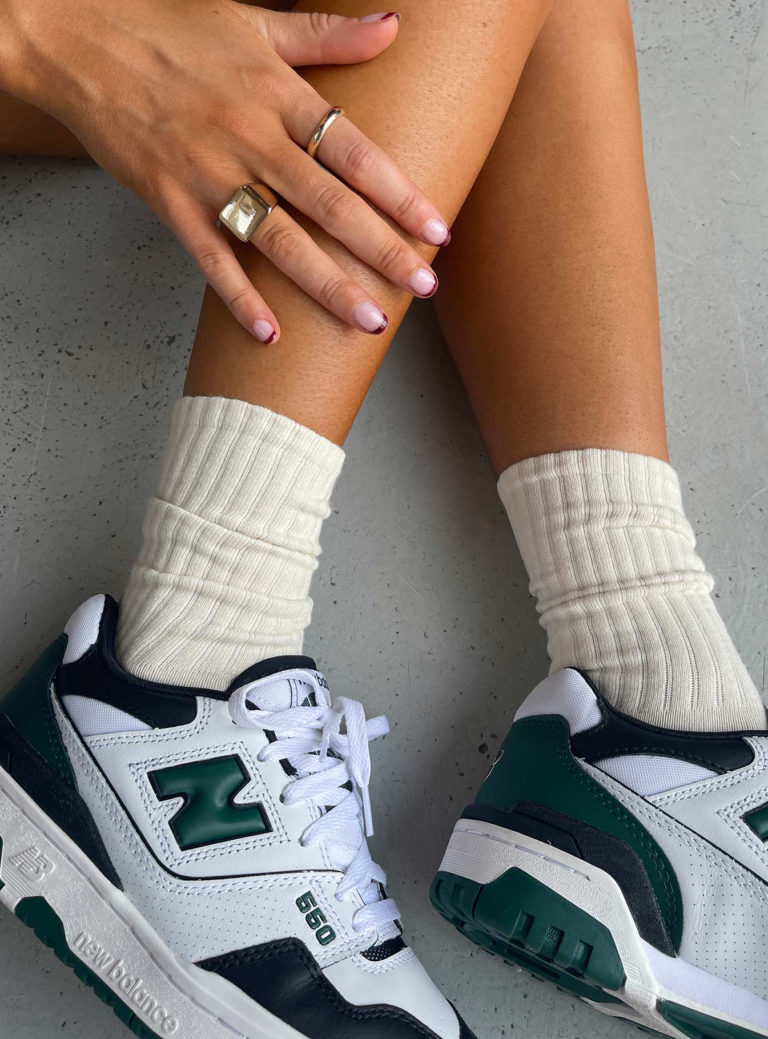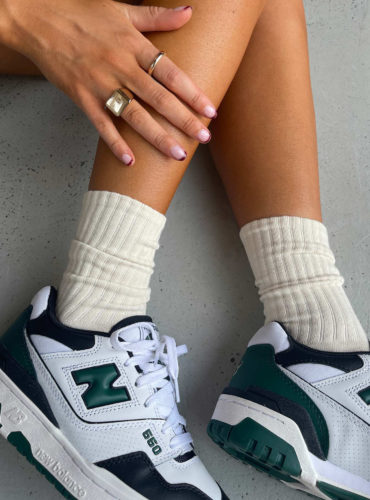 Every girl needs a simple pair of ribbed crew socks in her wardrobe, especially this spring. They look great with both athleisure outfits and trendy outfits, adding an extra bit of flair to your footwear for bonus style points.
Polka Dot Lace-Trim Crew Socks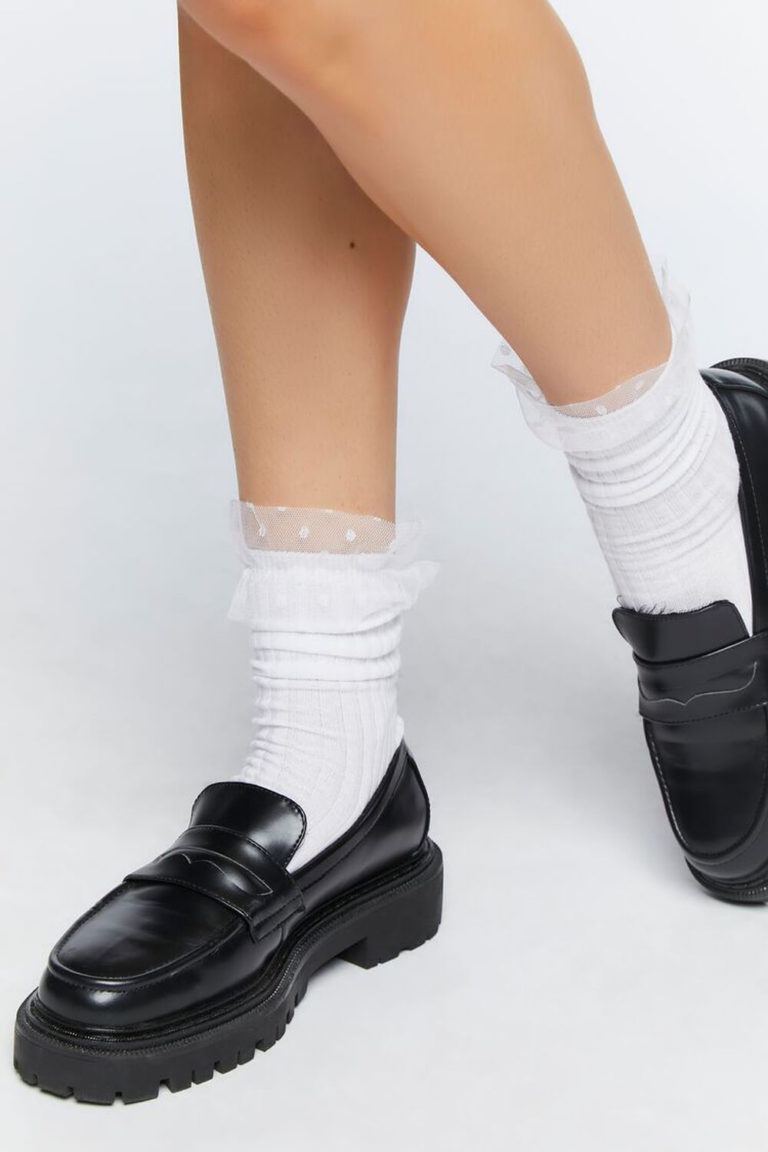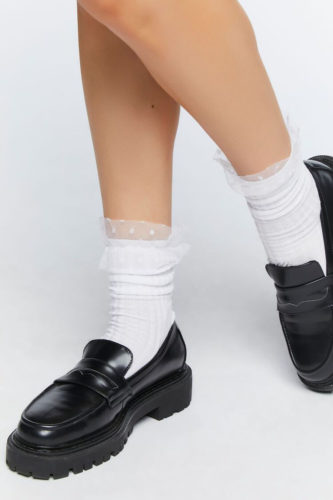 Step things up a notch with some crew socks that feature a polka dot print lace trim. The contrasting trim gives these socks a dainty feel that pairs perfectly with loafers and Mary Janes.
Retro Stripe Tube Socks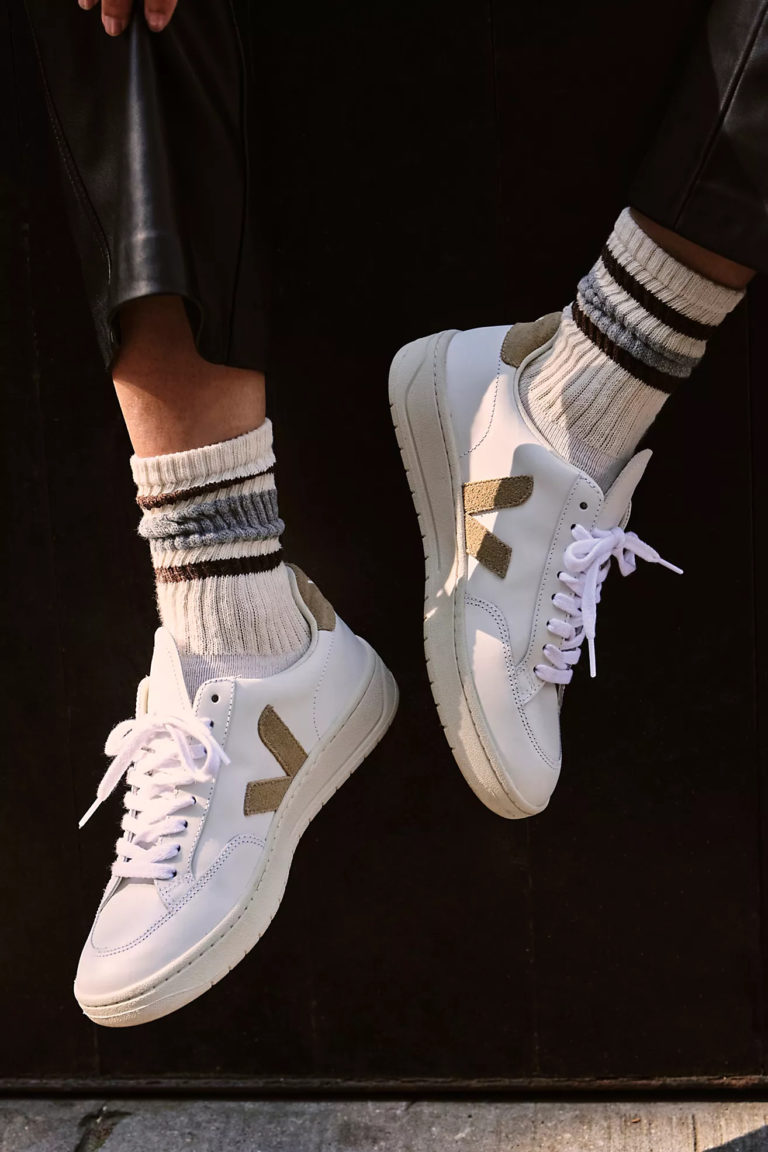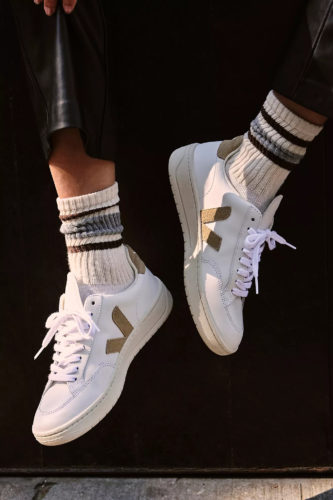 For a sportier look, try a pair of retro striped tube socks. These come in a ton of fresh, different color combos, all of which are on-point for the spring.
Sporty Sunglasses
Sporty sunglasses have been trendy for a while now, and they aren't going anywhere this spring. If you still haven't gotten in on this fashion trend, now is the time!
Sunnies with wrap-around and sport-inspired silhouettes add such a cool vibe to almost any kind of outfit—by no means are they limited to athleisure looks (though they do look amazing with biker shorts and onesies).
Get the Look: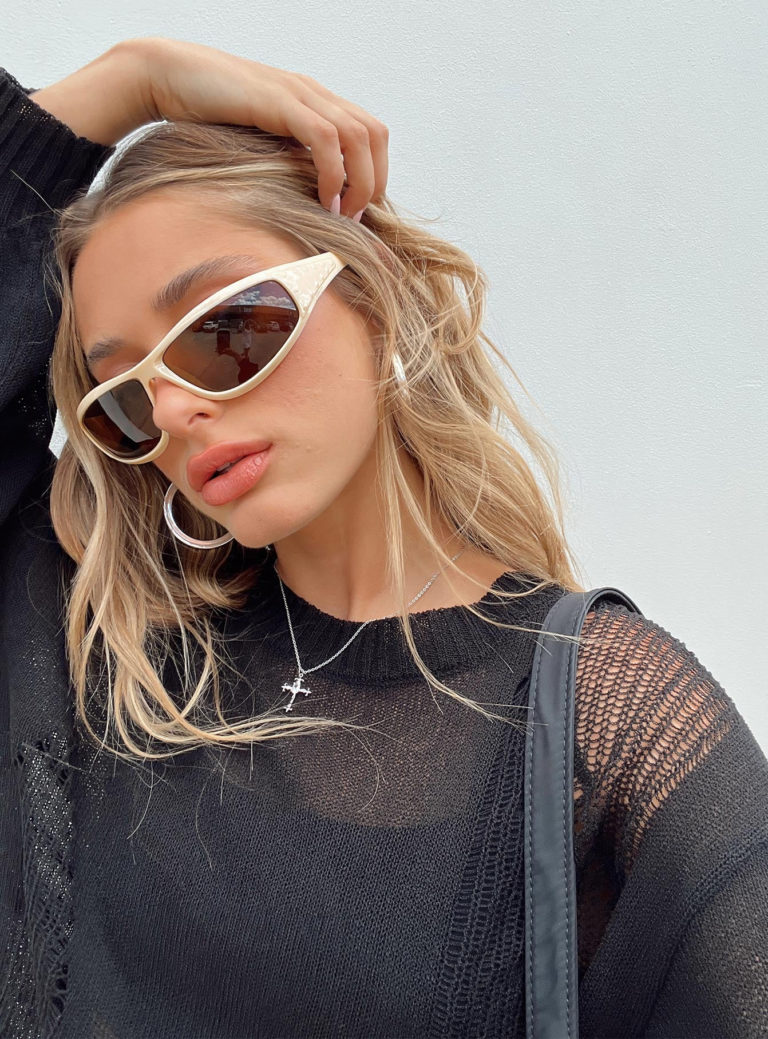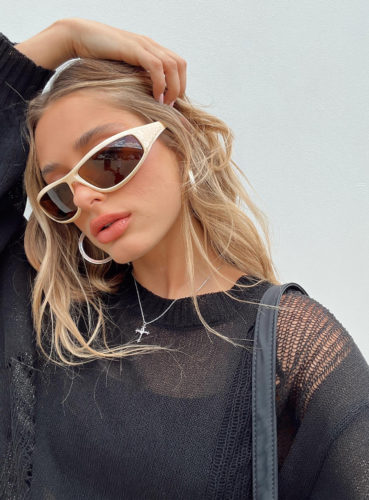 These lightweight sporty sunglasses with a wrap-around design come in three different colors and are the ultimate accessory for sunny spring and summer days ahead.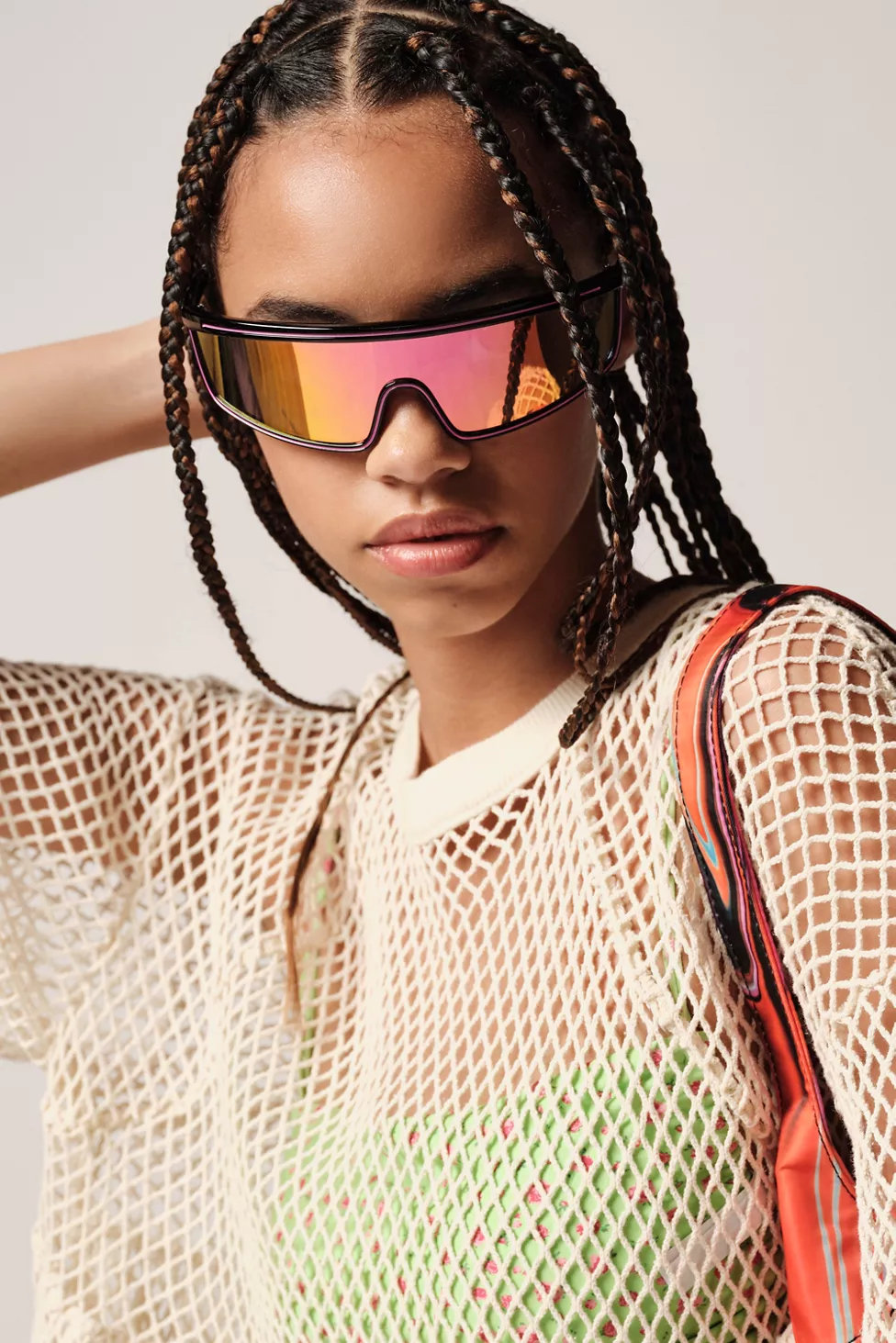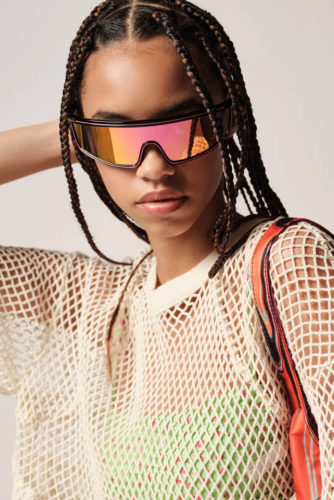 Colorful mirrored lenses add to this pair of sporty sunglasses' appeal. With a sport shield design and flat brow bar, they are both futuristic and retro-looking at the same time.
These inexpensive wrap-around sunglasses are going to add an instant trend factor to your spring and summer outfits. Their wrap-around design and sporty silhouette somehow just makes everyone look cooler.
Oversized Stud Earrings
Oversized stud earrings were a huge hit on the recent designer runways, and they are a quick way to add major glamour to your outfits with little effort.
Take inspiration from Bottega Veneta's viral Drop Earrings and opt for sculptural earring designs with an opulent look. This trend is all about '80s-inspired glam, and a fun way to switch up your regular studs or hoops.
Get the Look: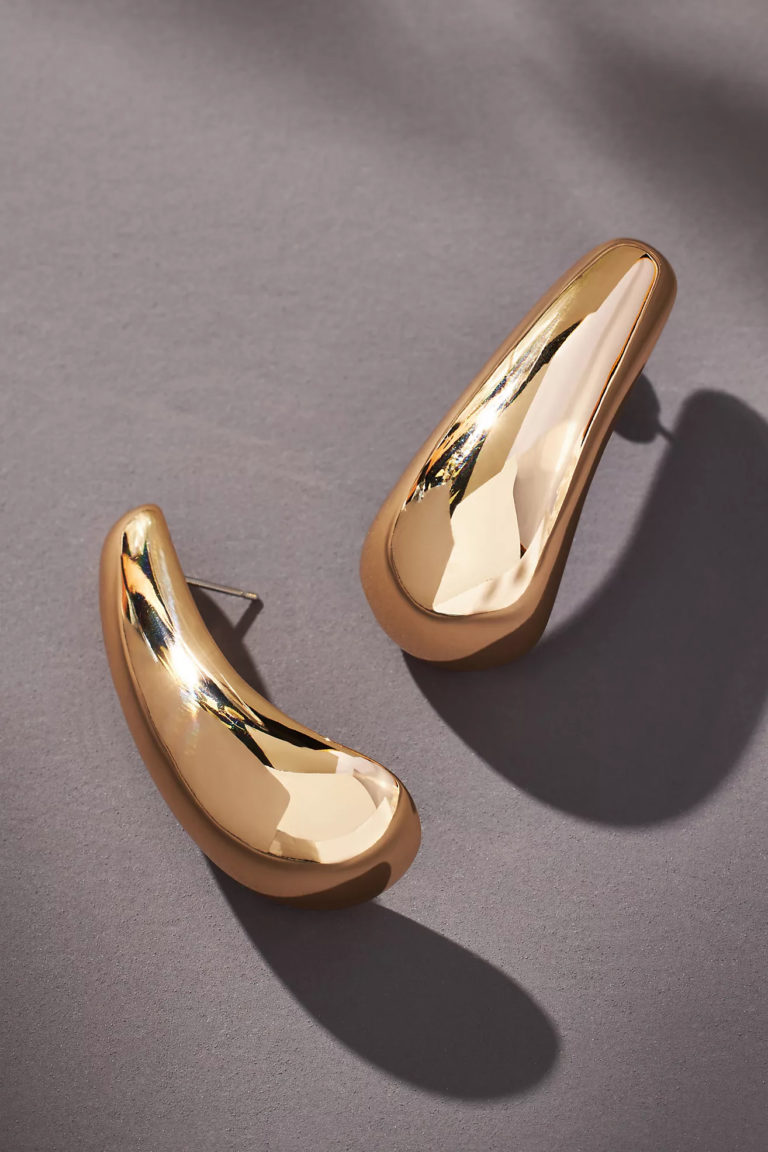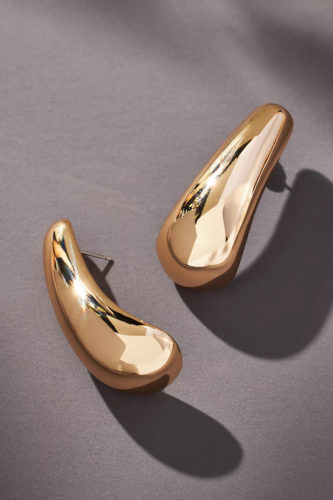 These oval drop earrings are a great dupe for Bottega Veneta's Drop Earrings, with an oversized, rounded teardrop shape that makes a major impact. Available in both gold and silver, these will elevate your outfits all season long.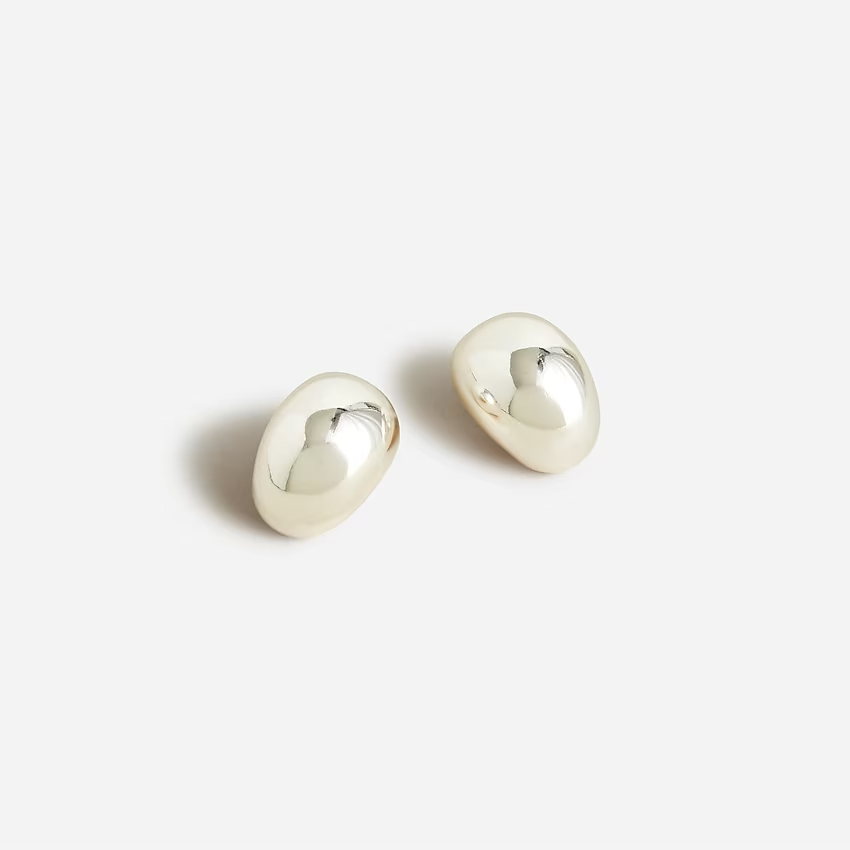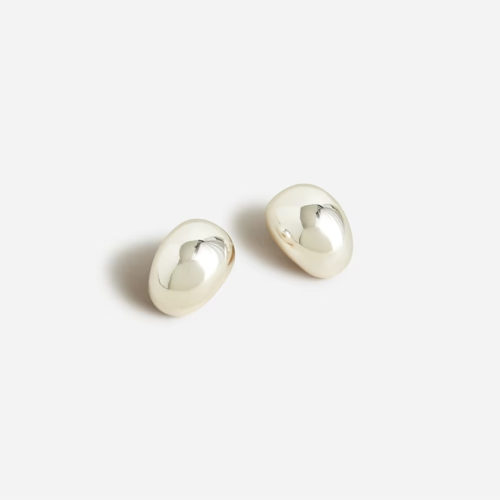 It's all about the artsy, sculptural details when it comes to earrings this season, and these sculptural orb-shaped post-back earrings hit the mark.
In addition to their trend appeal, they were made using eco-friendly recycled brass casting, giving you even more reason to get a pair for yourself.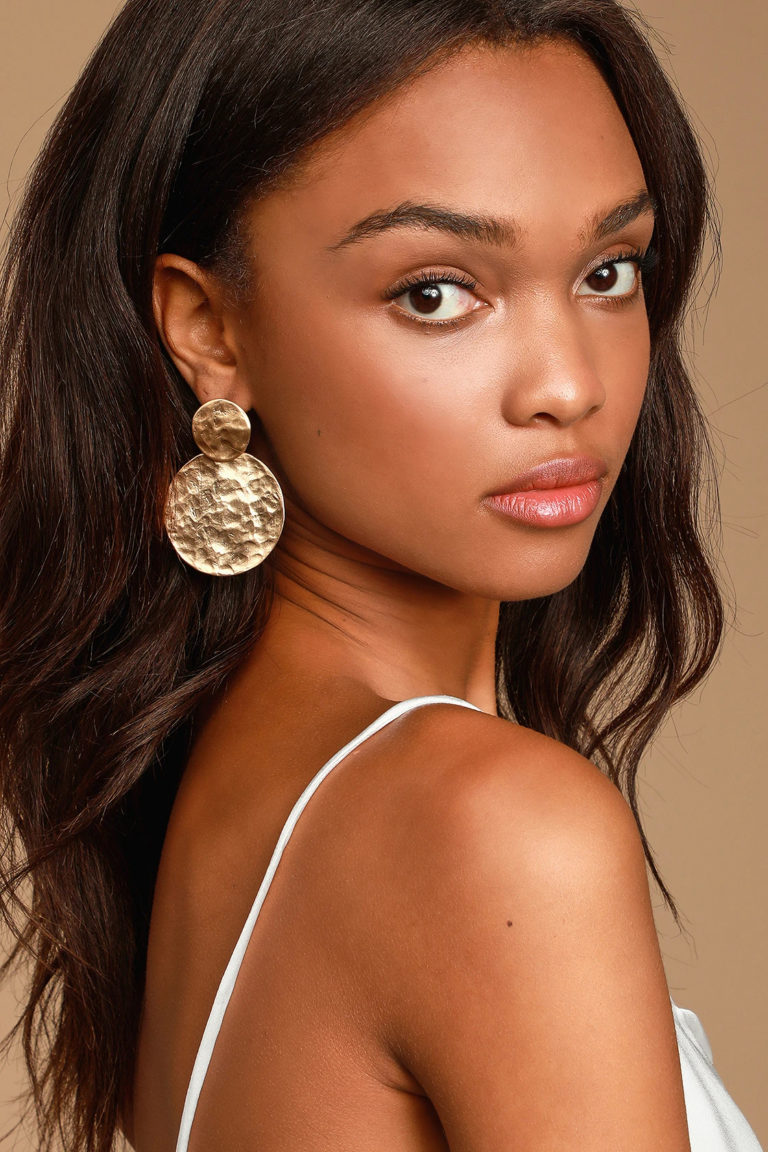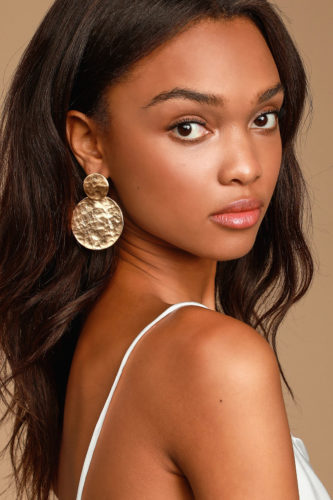 Take a page out of Dua Lipa's fashion playbook (above) and try a pair of oversized round metal earrings. This pair, which comes in gold and silver, feature hammered metal for a luxe effect, and their oversized round design is
Buckled Handbags
Embed from Getty Images
Buckled bags are the way to go this spring. Whether it has one buckle or multiple, this design detail is one of the hottest trends in spring accessories.
Buckles tend to give bags a vintage vibe, especially when paired with certain bag shapes, making this aesthetic another '90s and Y2K-inspired trend you'll want to try out.
Get the Look:
Buckled Shoulder Bag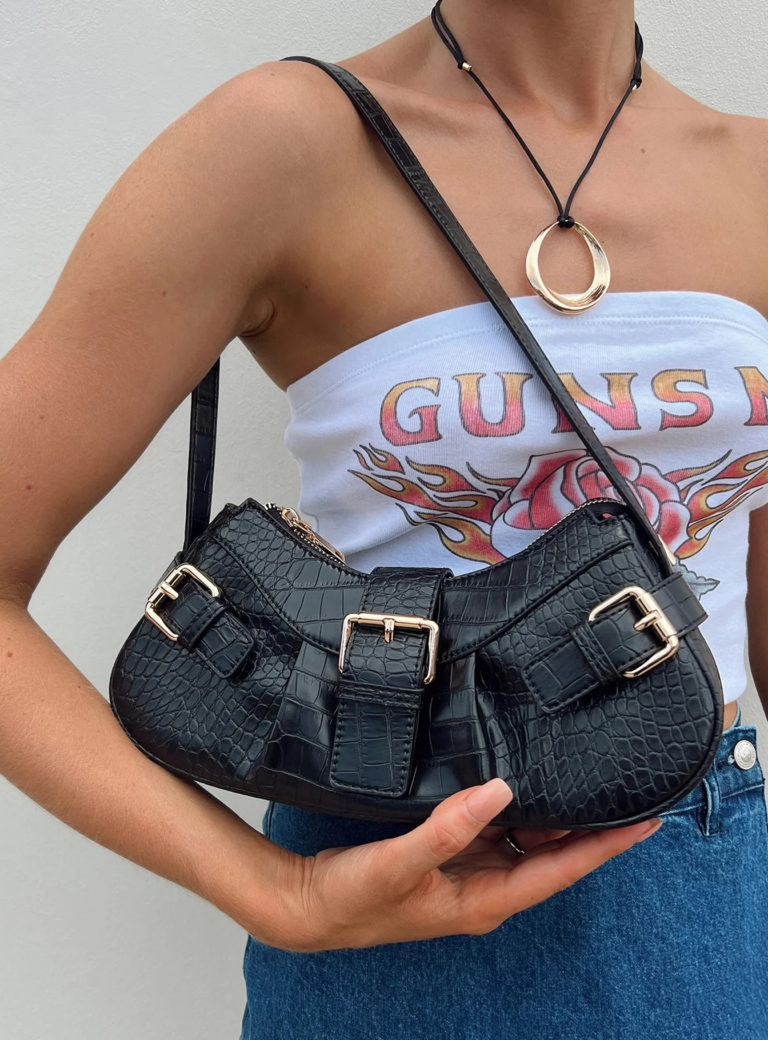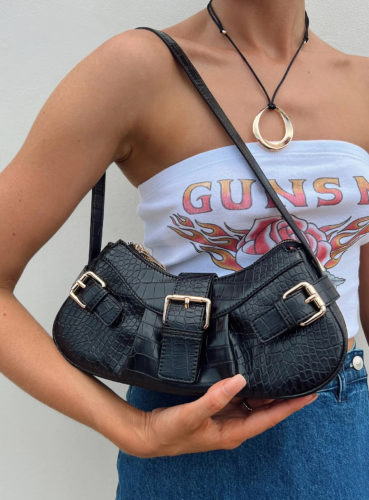 Be a trend *overachiever* with this retro-inspired shoulder bag that features not one, but three buckle details for an eye-catching look.
Along with its faux crocodile leather and gold hardware, this shoulder bag is as statement-making as it is versatile.
Buckled Crossbody Bag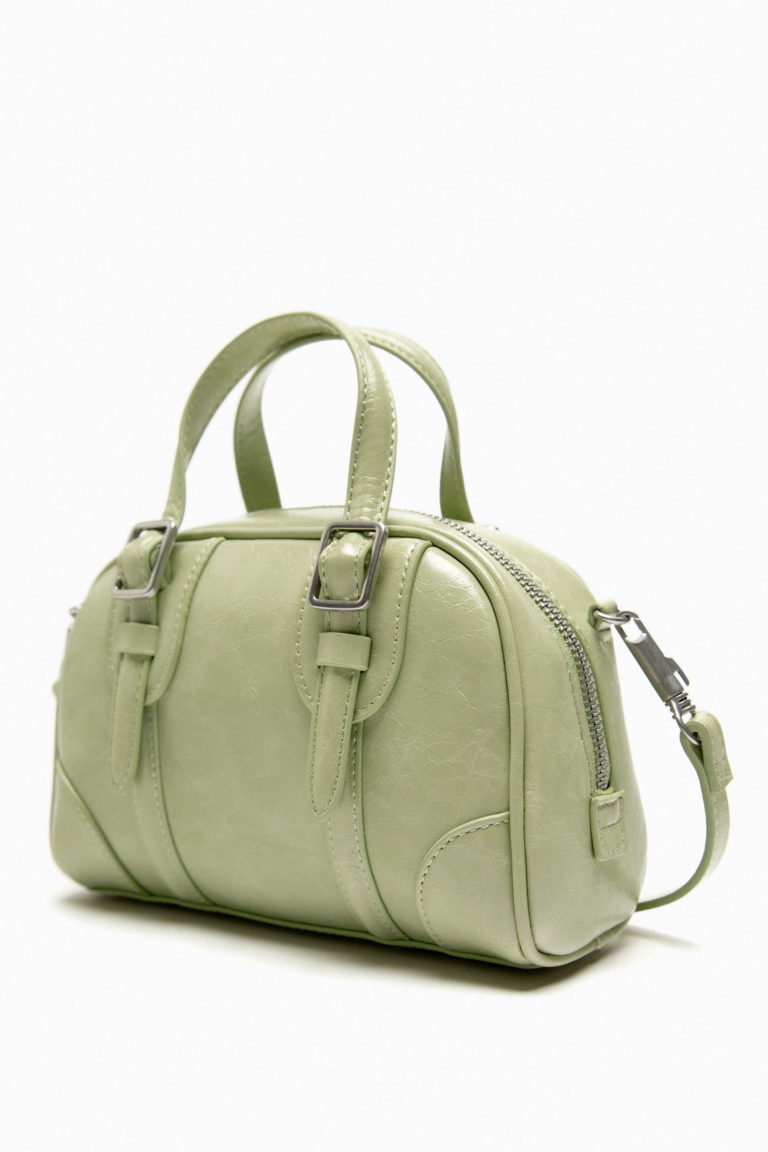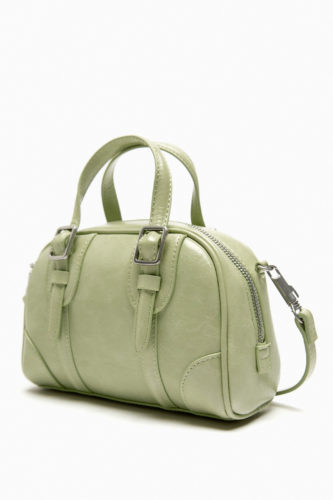 Bowling bags are also making waves in the fashion community, and this retro-looking bag has both buckles and a bowling bag-inspired shape. Plus, it can be worn both crossbody-style and carried by its handles, adding to its versatility. Its light green hue also feels fresh for springtime.
Buckled Shoulder Strap Bag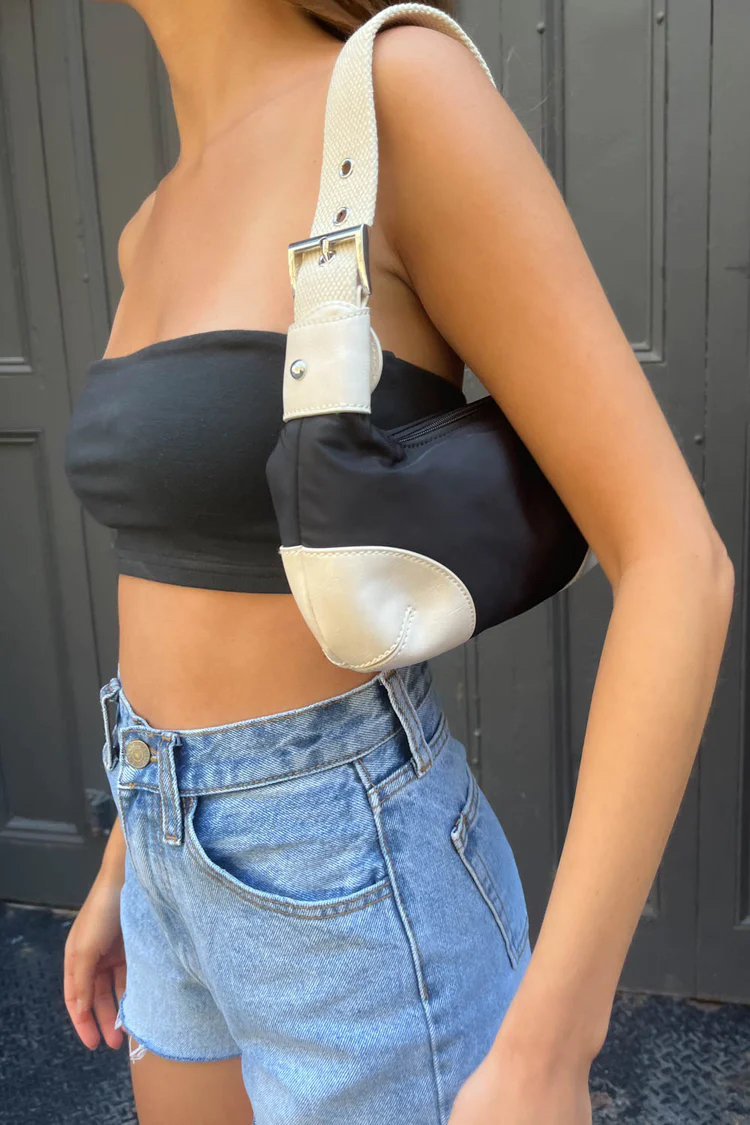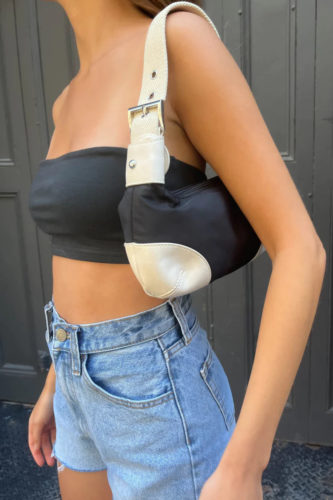 Doesn't this bag look like it came from a vintage store?! Rather than buckles on the body of the purse, this vintage-looking bag features a buckled shoulder strap and a contrasting black and white faux leather patchwork design.
It can also be worn day or night since its woven shoulder strap gives it a more casual effect.
What do you think of our spring accessory trends round-up?
Would you wear these fashion trends? Which spring accessory trend is your favorite? Leave a comment and let us know!