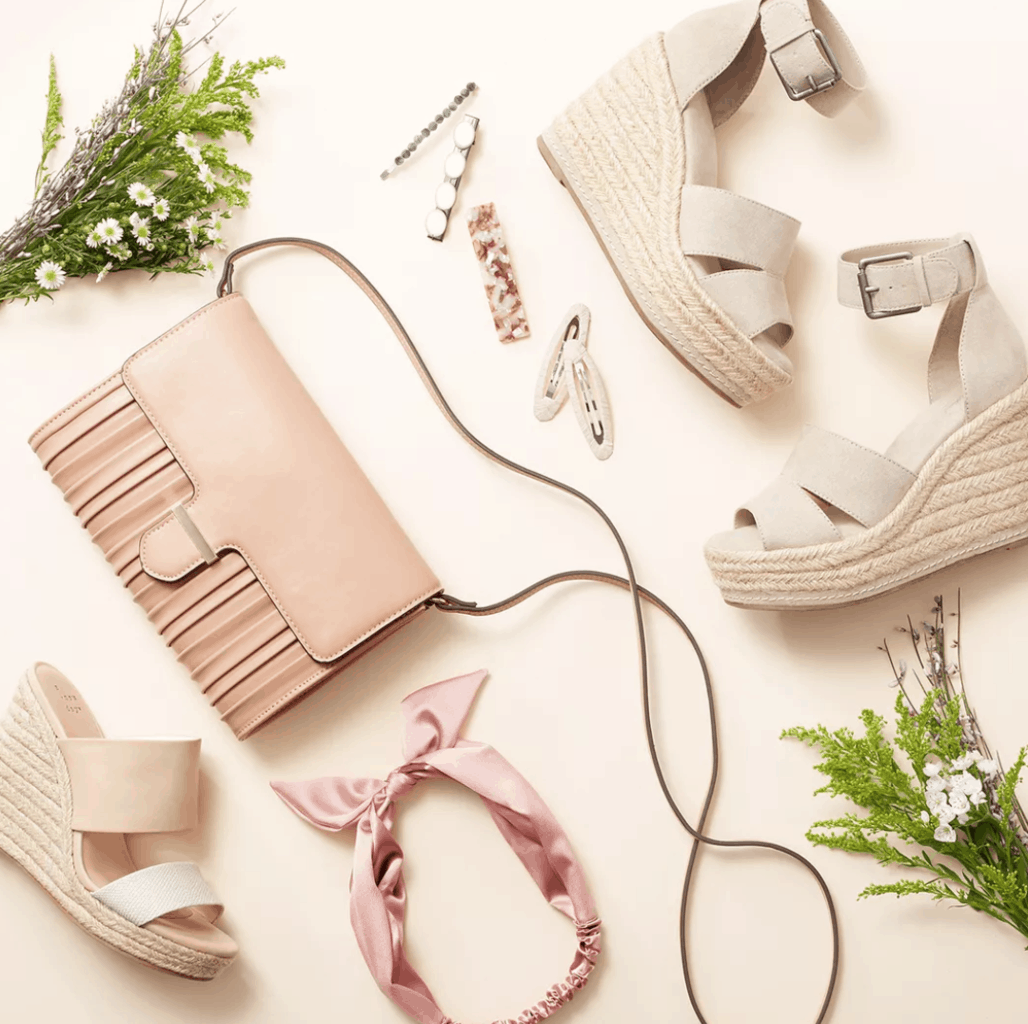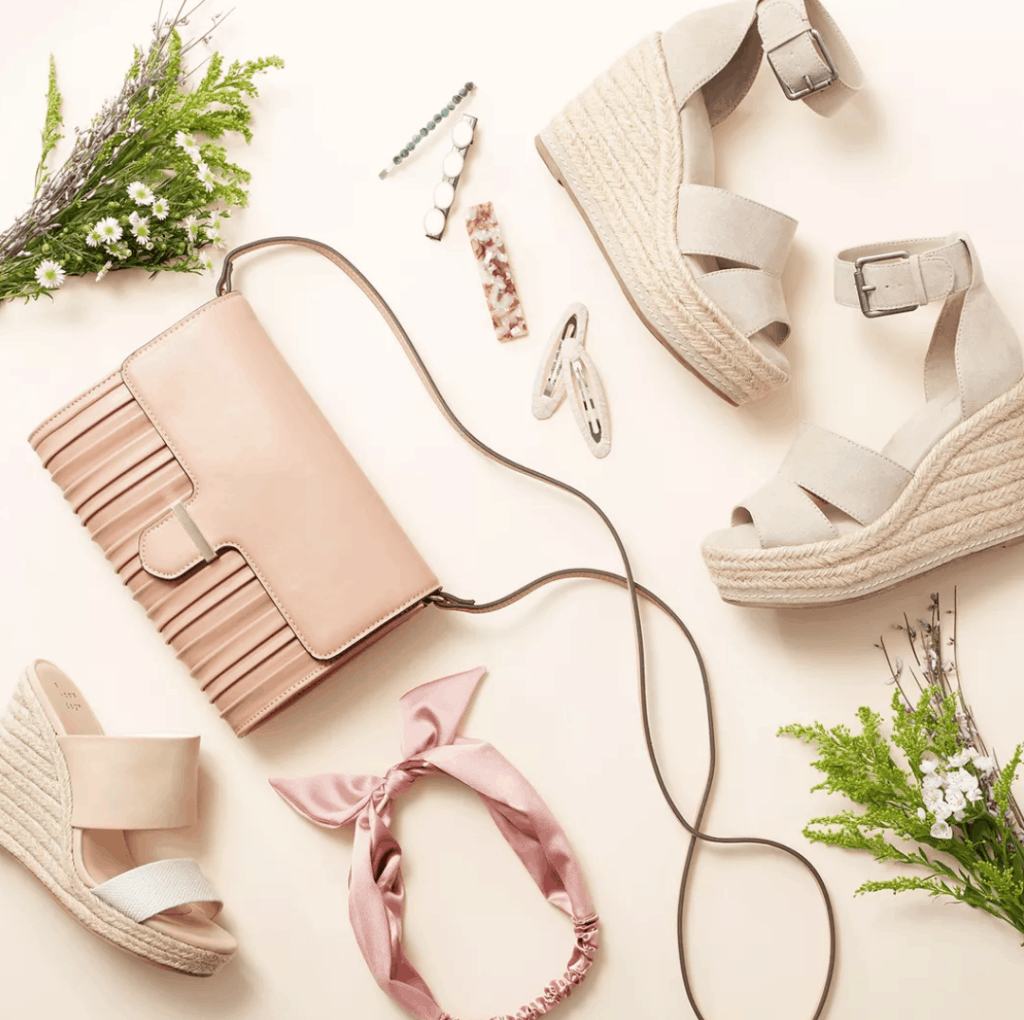 Beauty is always in the details, so accessories are non-negotiable in fashion. They have the power to make or break an outfit. So you'd better invest in ones that perfectly fit your style — hopefully without emptying your bank account.
As one who classifies myself as an accessory lover, I am here to tell you that Target is the best one stop shop for spring accessories.
Purses, shoes, sunglasses, jewelry — they have everything you can imagine. And the best part? Everything is affordable which allows you to treat yourself without breaking your budget.
Below, I'll show you my favorite spring accessories I found on Target's shelves, all perfect for refreshing your wardrobe on a budget.
Target's Spring Accessories
Purses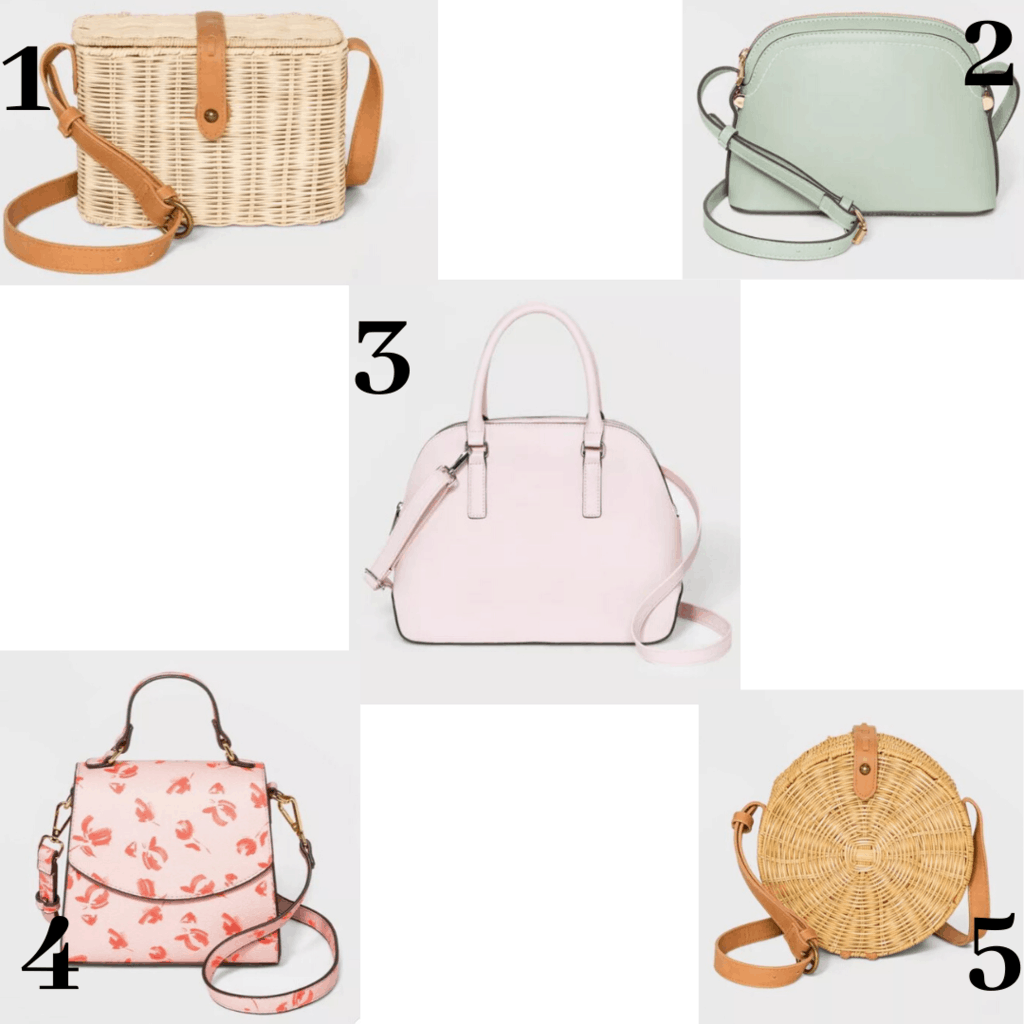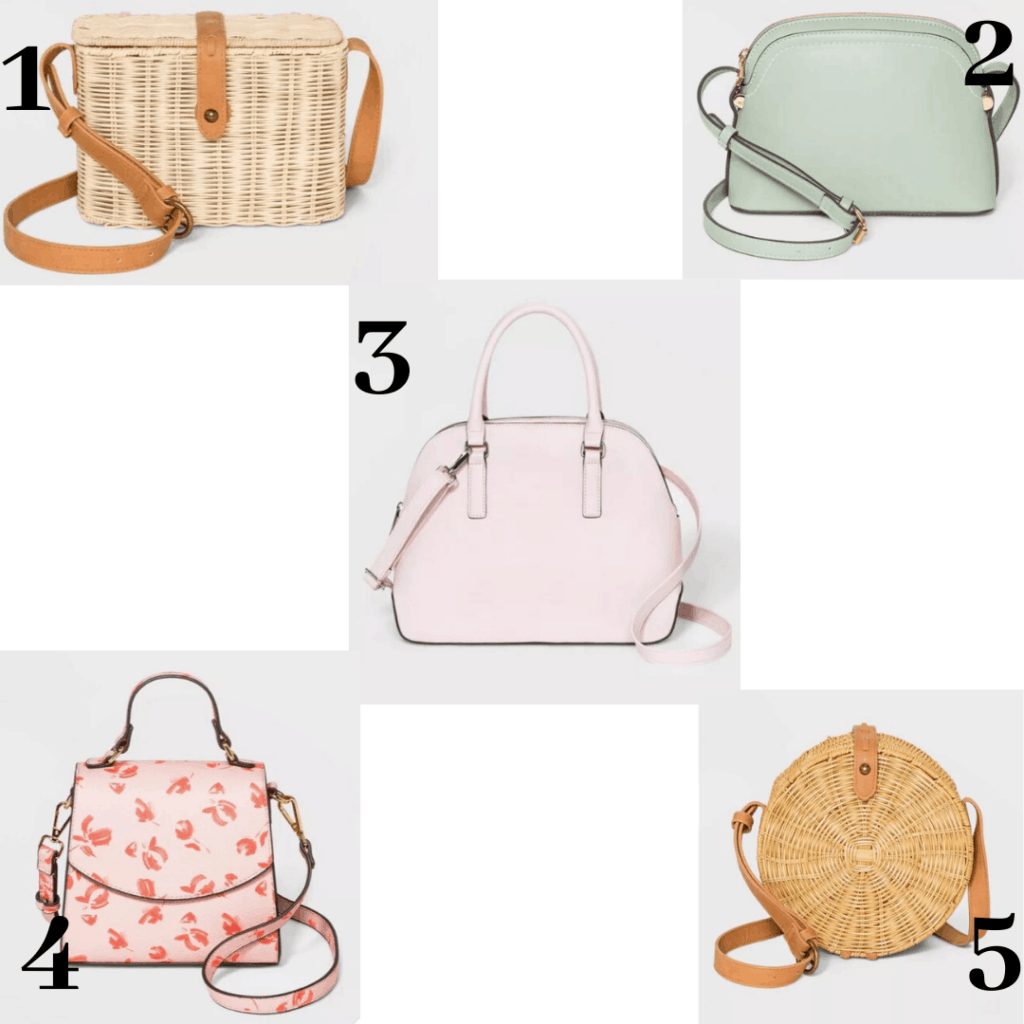 Products, all Target: 1, 2, 3, 4, 5
Purses are a fun way to add a little extra flare to your spring accessory wardrobe. They bring color, texture, and excitement to what could've been a boring outfit. With Spring's arrival, adding ones in pastels and wicker is a great way to freshen up your wardrobe.
Target has such a cute selection for any gal's Spring closet. I love wicker purses to carry off to brunch and pastels for a pop of color!
Hair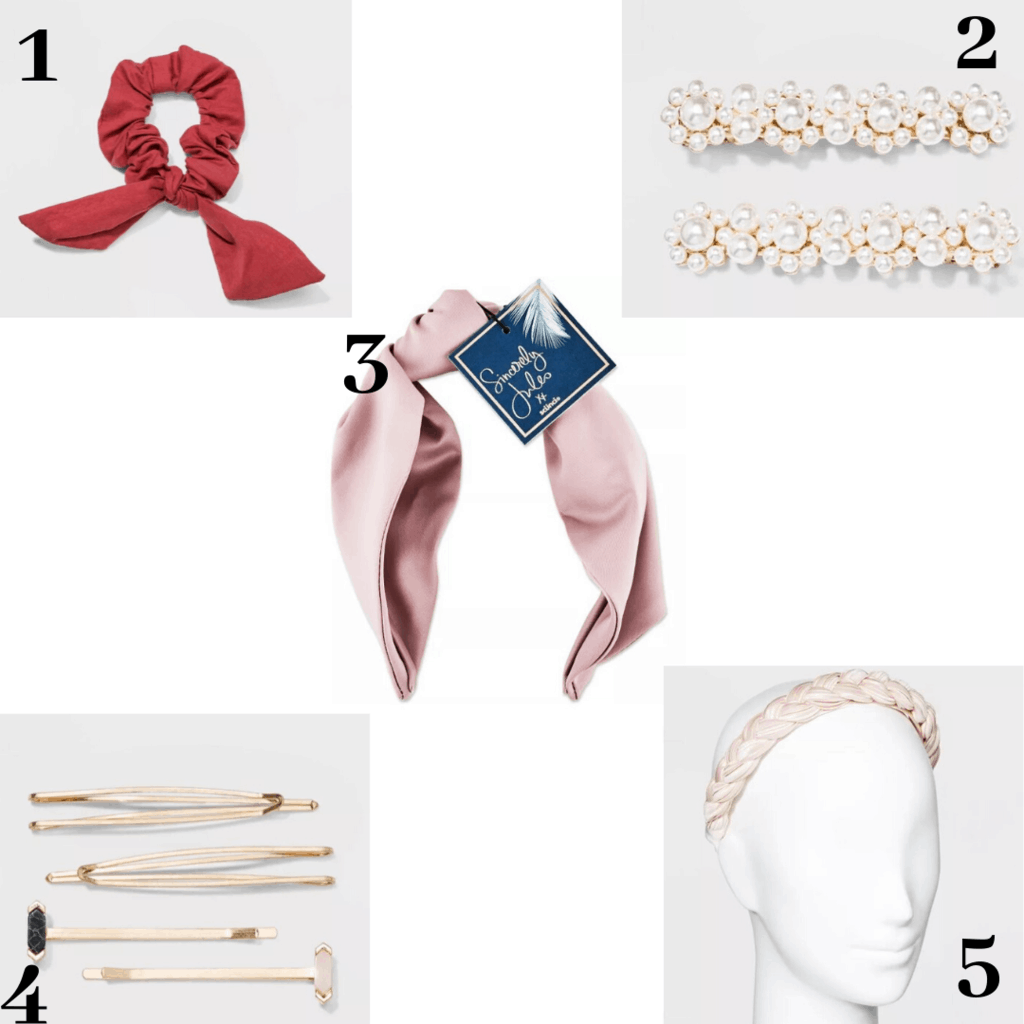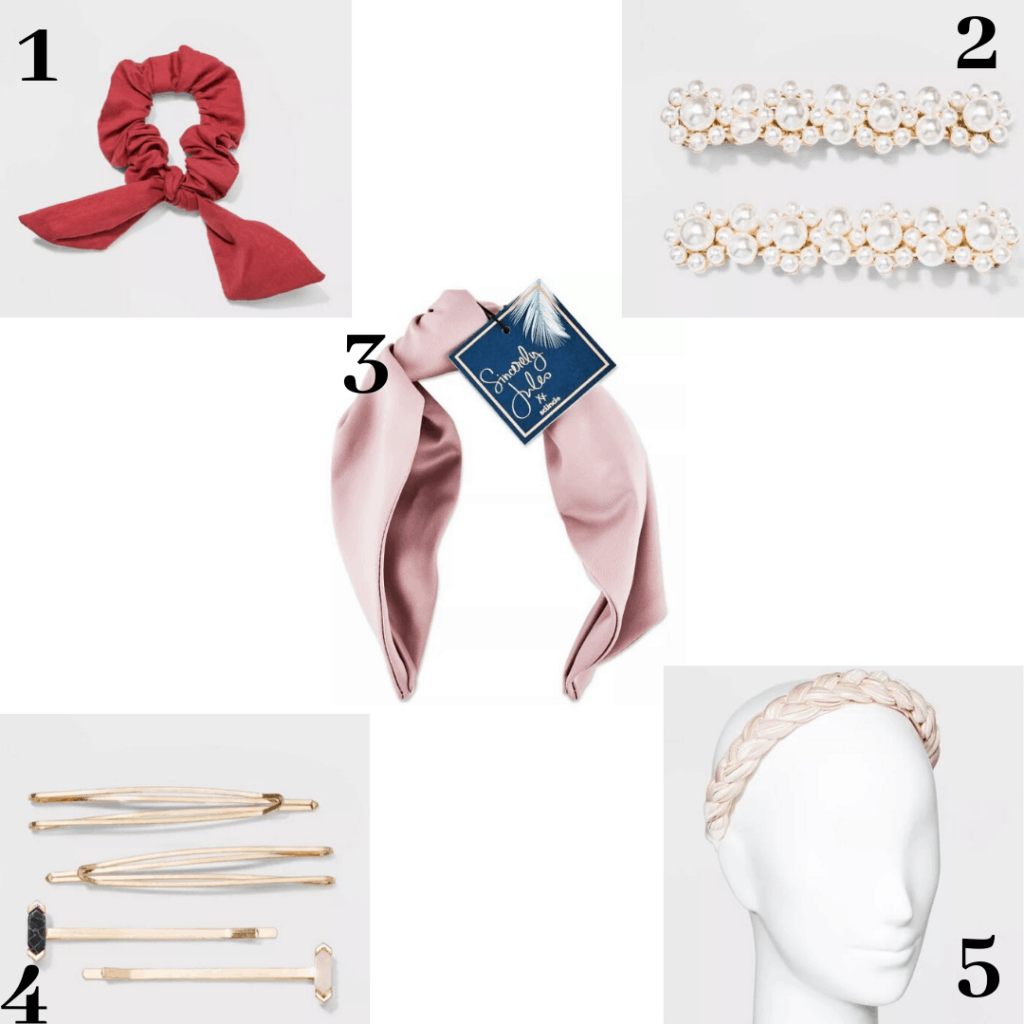 Products, all Target: 1, 2, 3, 4, 5
Hair accessories have made a major comeback the past few seasons. From classic Blair Waldorf headbands to scrunchies, the pieces we wore as girls have been given chic updates. Even hair clips now feature pearls and gems.
Target's selection is fabulous; my favorite collections are A New Day and Sincerely Jules, both of which offer super cute styles at low prices.
Jewelry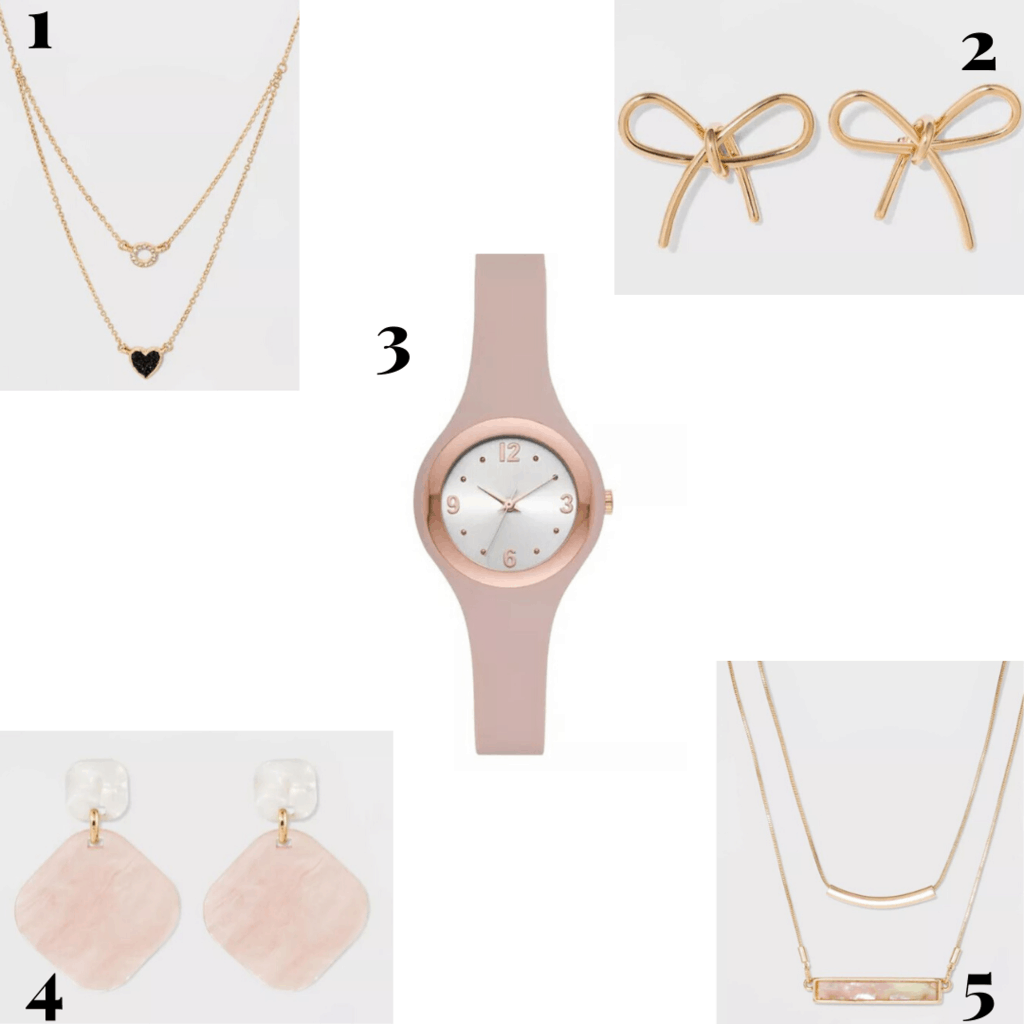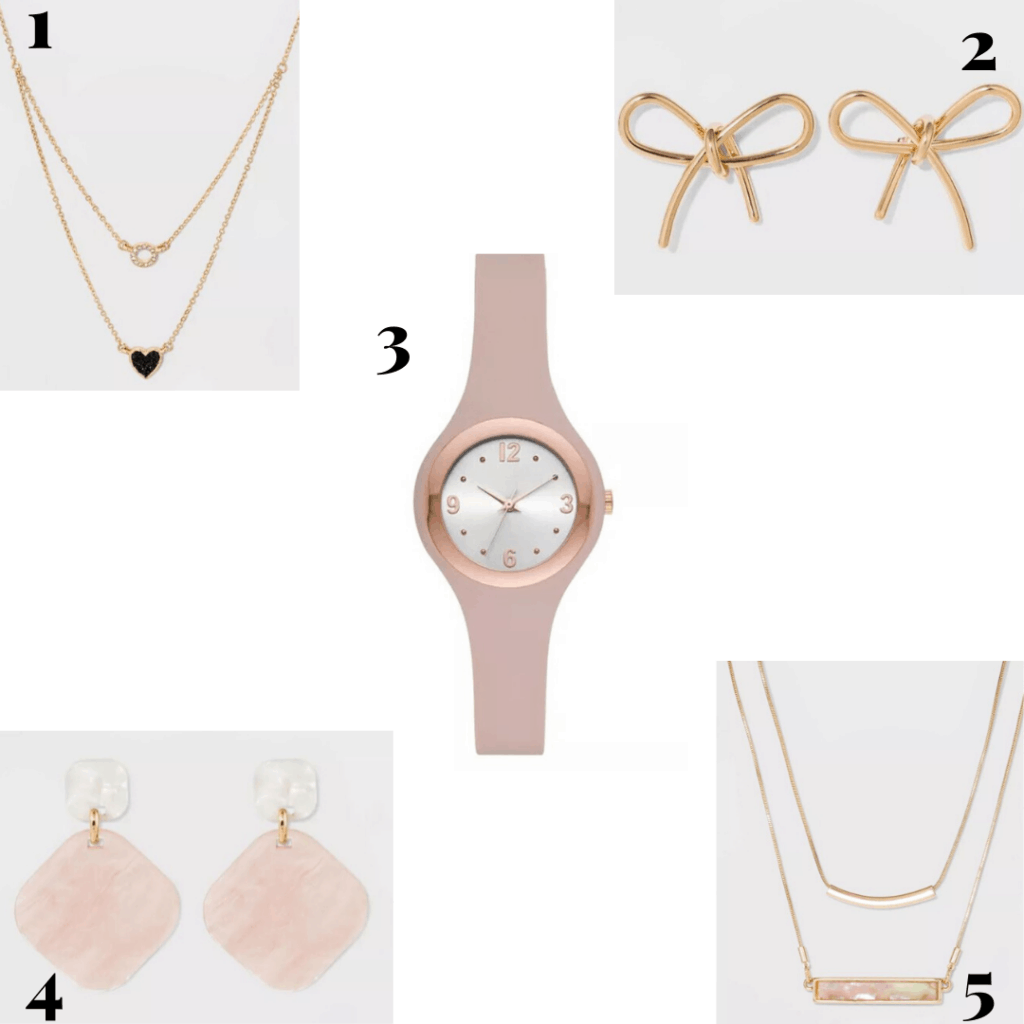 Products, all Target: 1, 2, 3, 4, 5
Jewelry is a sweet and personal addition to an outfit. When you don't feel like going all out but still want a little something, a simple piece of jewelry does the trick.
For this season, I'm loving sweet, dainty pieces like bow earrings and heart pendants. I also adore the pink geometric statement earrings above! No matter where you are going, you can add a little extra flare with one of these pieces.
Scarves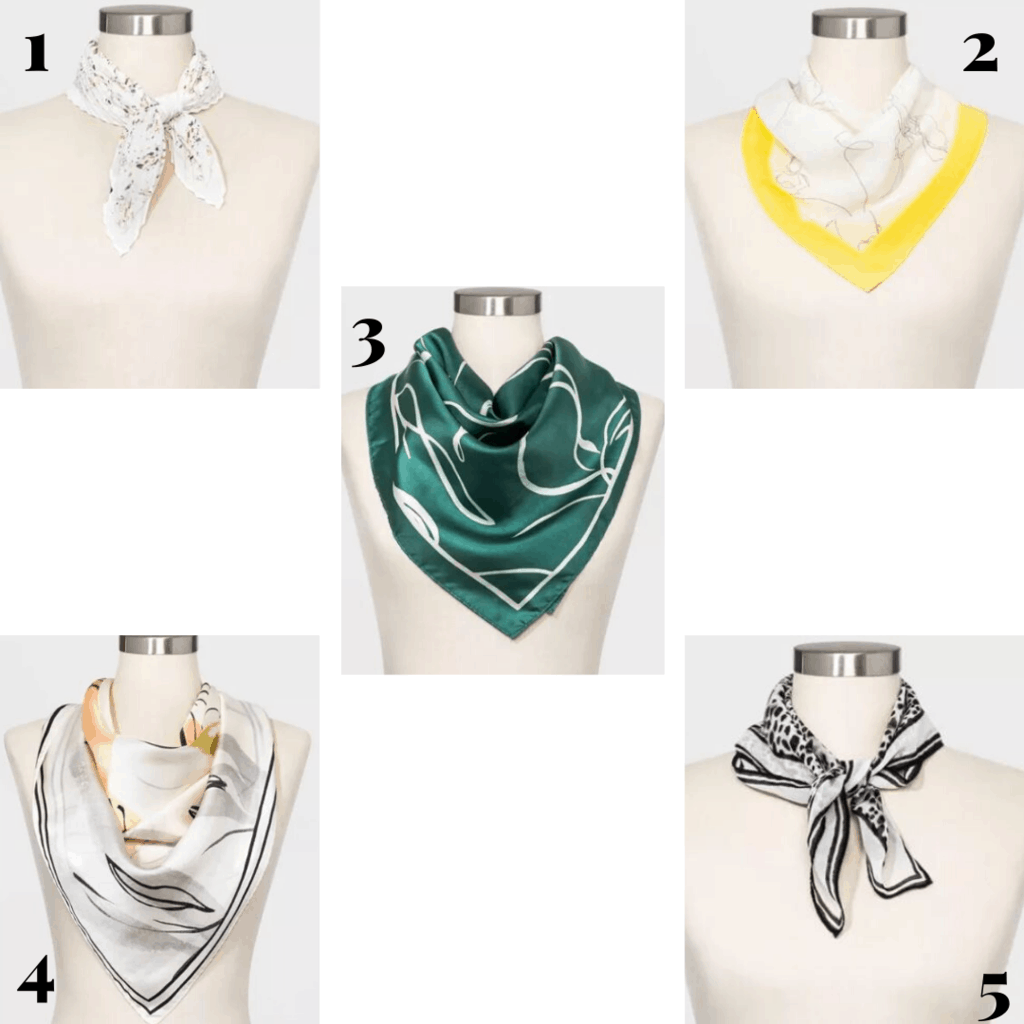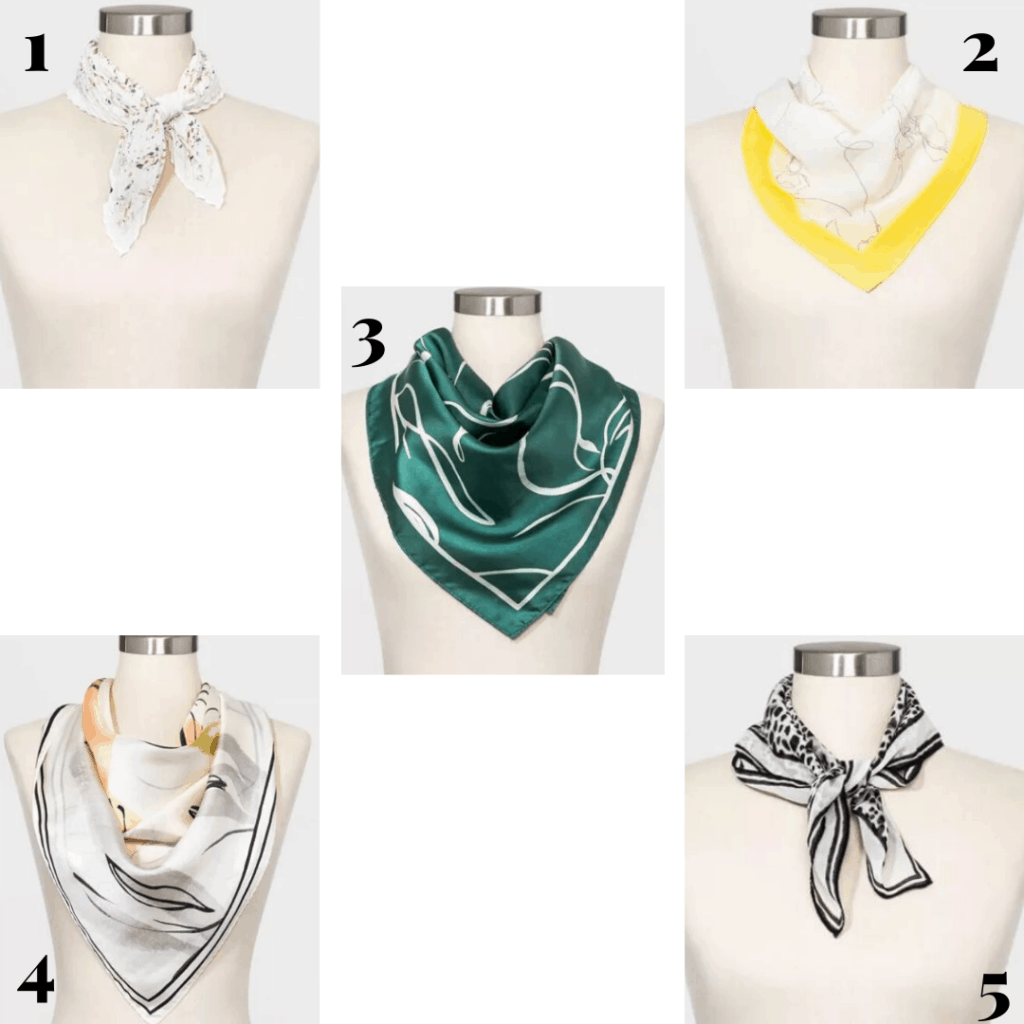 Products, all Target: 1, 2, 3, 4, 5
Scarves have been staple spring accessories since before Grace Kelly styled them in the '50s. This timeless accessory can be tied around your neck, around your head to protect your hair, or even as a fashionable sling.
However you desire to wear one, you can't go wrong. Go for it and fully embrace your inner Grace Kelly this season.
Sunglasses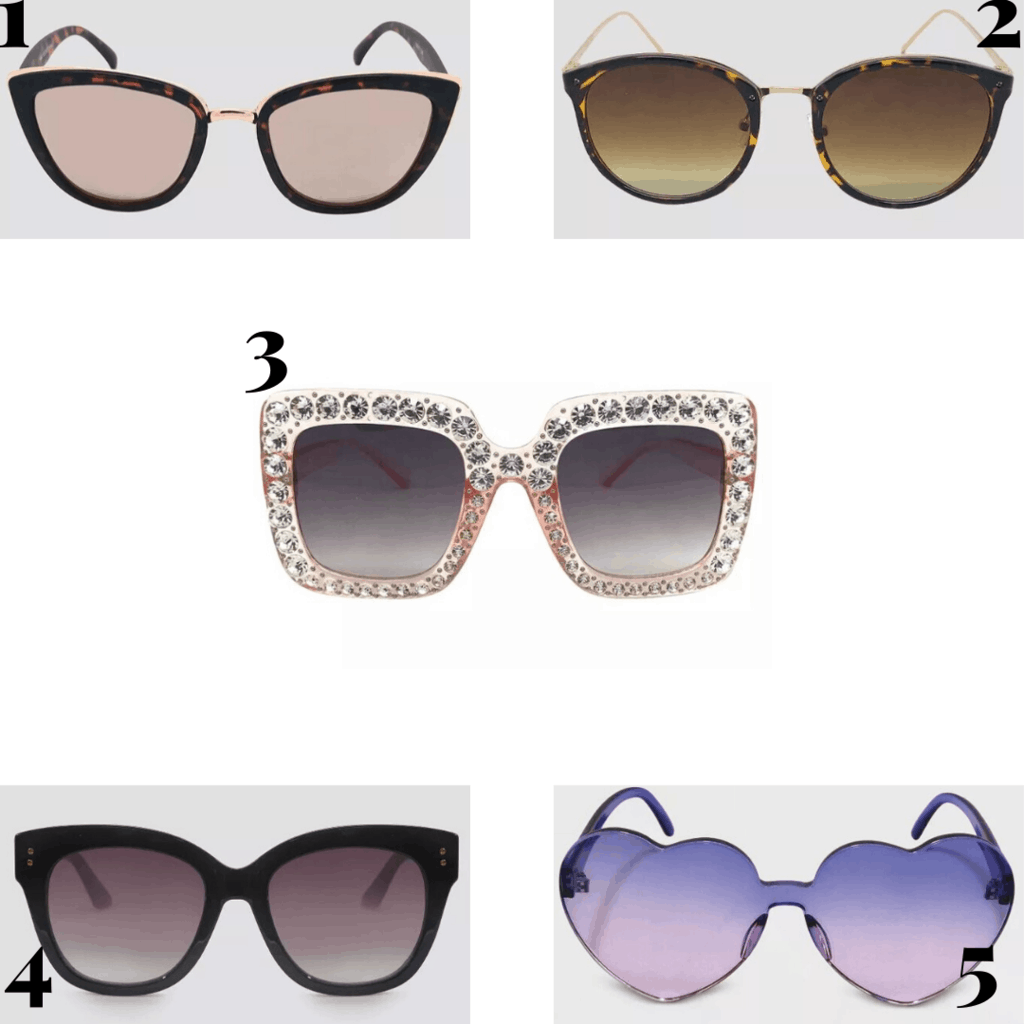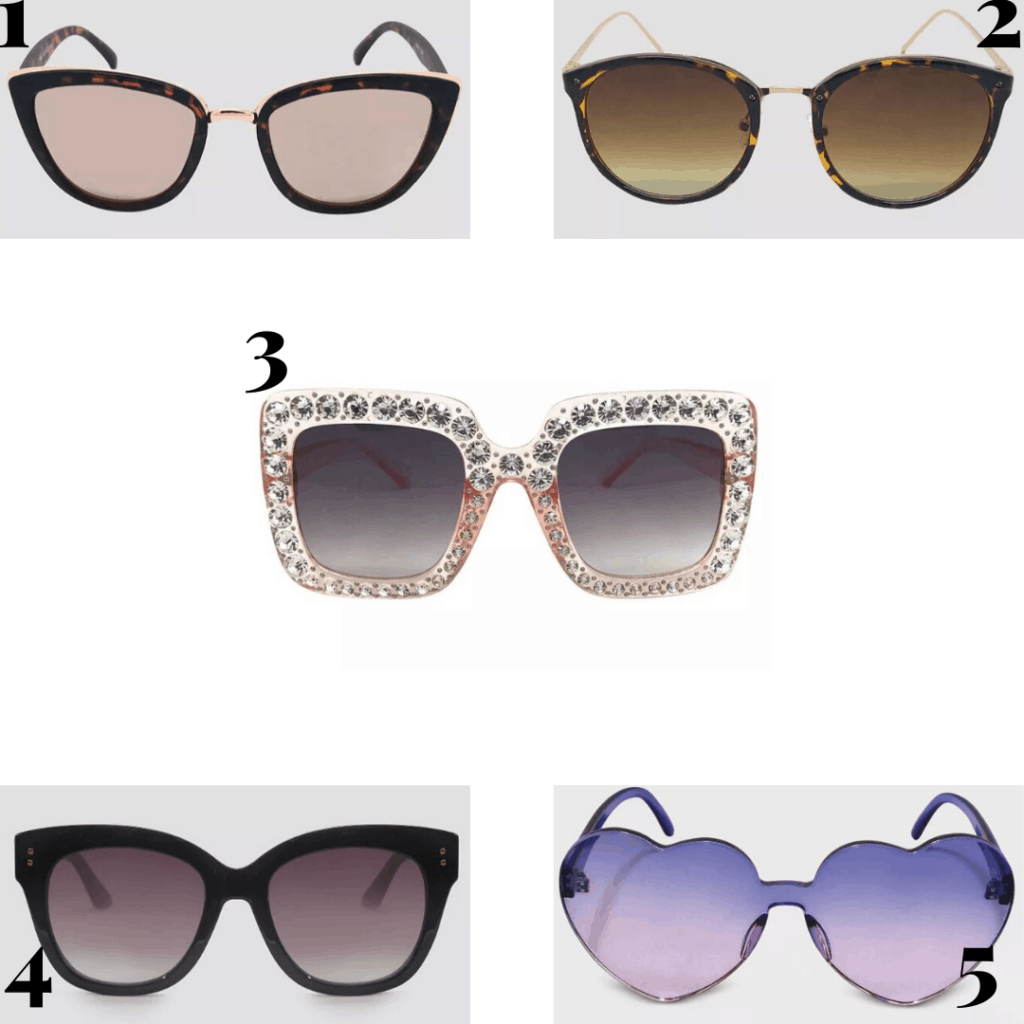 Products, all Target: 1, 2, 3, 4, 5
The final accessory is, of course, sunglasses. They are both a stylish statement and practical for days when you stayed up way too late studying.
Whether you want to channel your inner Audrey Hepburn with a cat eye or T.Swift in the "You Need To Calm Down" video with hearts, Target has you covered. Slip on a pair of these fun sunglasses and elevate your outfits this Spring.
Do you shop at Target for spring accessories?
Which of these accessories will you refresh your closet with this Spring? Where else do you shop for spring accessories? Tell us in a comment.