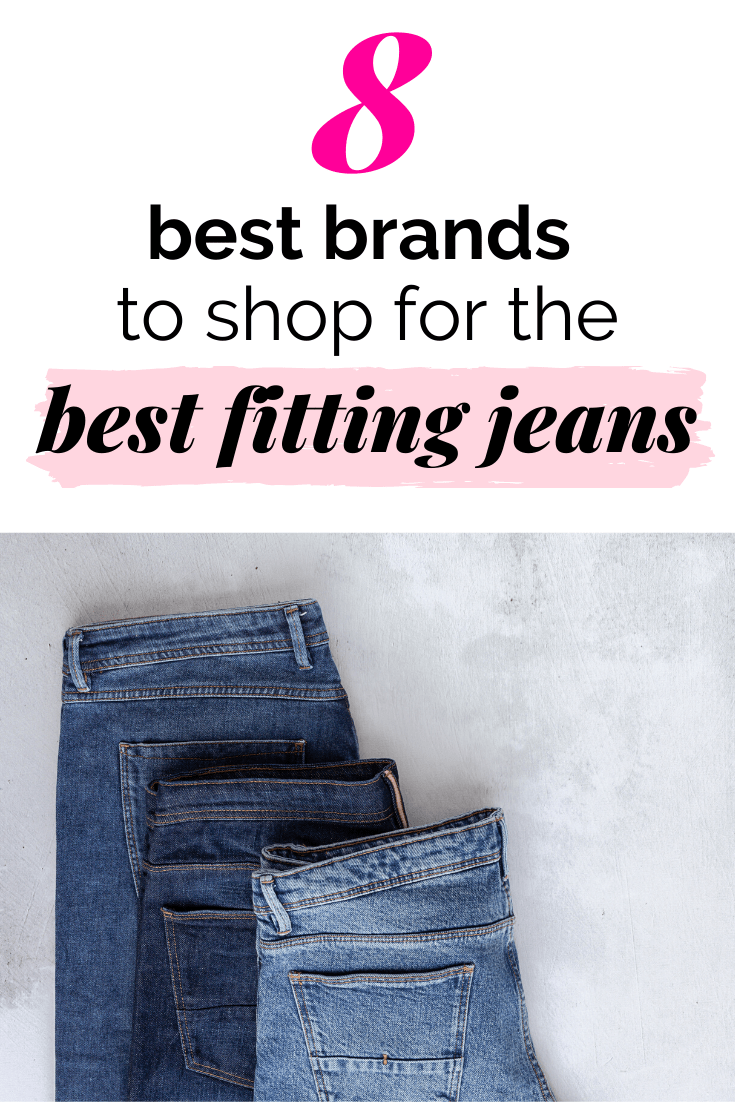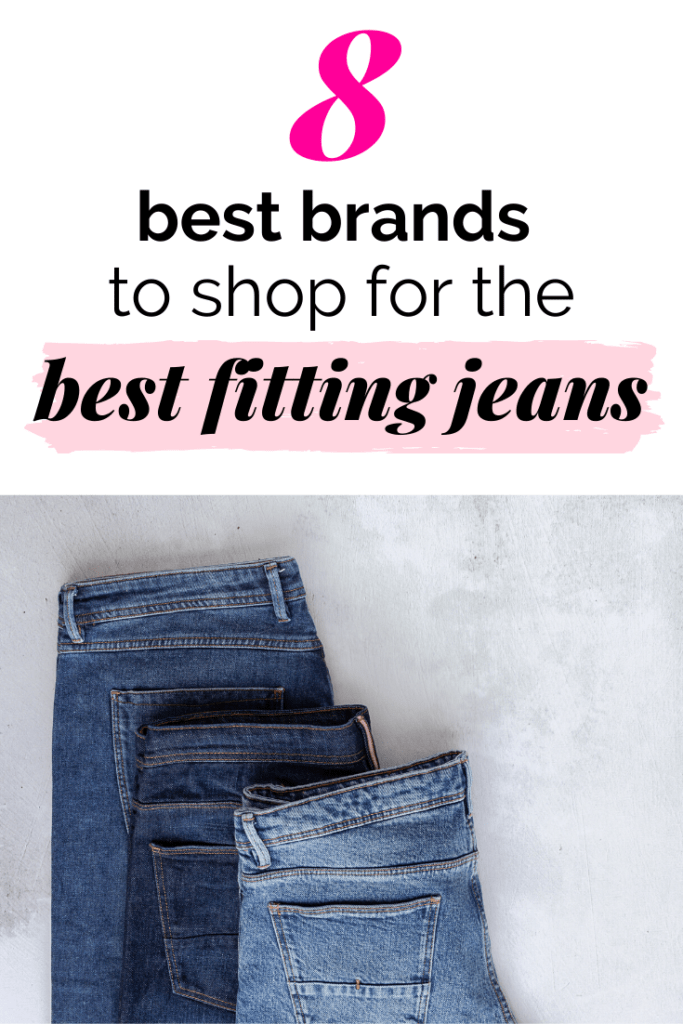 One of the most challenging pieces of clothing to shop for is a pair of well-fitting jeans. Whether you're buying them for hanging out, going out, or somewhere in between, it's important that you know where to shop for the best fitting jeans that will look amazing on you.
Depending on how much you're willing to spend on a pair, great jeans can be found anywhere from a lower price point (so you can experiment with trendy styles) to a more expensive investment piece to keep for years.
Below are my favorite brands to shop for jeans at every price point! These brands have a wide range of styles, sizes, and savings for any pair of jeans you could imagine.
Best Fitting Jeans – Lower Price Range (Under $50)
H&M
H&M jeans are great in a pinch or when you're looking to try out a trendy new jeans style without spending a lot. They're super cheap so you won't break the bank and they're constantly rotating in new styles to try out.
I have a few pairs of H&M skinny jeans that I wear for work and they're very comfortable and stretchy – perfect for being on your feet all day!
American Eagle Outfitters
I LOVE American Eagle Jeans – I could write an entire article on their jeans alone. Not only do they have an incredible range of styles and sizes (even a Curve line for extra fit options), but the jeans are high quality and made to last.
The best part about American Eagle Jeans is they're almost always having a sale. (Right now it's 25-60% off everything!) That way, you can get the quality of a higher priced jean for a much more reasonable price.
Best Fitting Jeans – Middle Price Range ($50-$100)
BDG Denim
BDG is sold through Urban Outfitters, so you may already be familiar with their denim jeans, jackets, and skirts. This is another brand that offers a constant rotation of trendy styles for each season.
Similar to American Eagle, BDG frequently offers discounts if you're willing to wait for them, which allows you to invest in more than one style if you just can't choose.
Madewell
Madewell is another brand that I love for their jeans. They have the basic staples like girlfriend jeans, but they also have unique styles that you might not find at other stores. With a great quality and fit, you can't go wrong.
Another cool initiative from Madewell is their Denim Recycling Program. This program gives you store credit for donating your old jeans and from the material they create new, unique styles only found in stores.
Gap
For so many years Gap has always been a stand-by for great quality jeans. They're well made and they have all of the classic styles and washes for the college girl's wardrobe.
Gap pieces are durable and timeless, so when you buy a pair of jeans from there you know they'll last you a while! Plus, they have frequent sales as well — keep your eyes peeled and you can easily score 40-50% off!
Best Fitting Jeans – Higher Price Range ($100 and up)
Levi's
When most people think of classic jeans, Levi's is the go-to brand. Levi's jeans last FOREVER, and their classic and recognizable styles go with any outfit you can dream up.
One thing I love about Levi's is that if you can't afford the price tag, you can thrift them or buy them online second hand and you know they'll be great quality and long lasting.
Boyish Jeans
Boyish Jeans have a gorgeous, California-cool look and are made specifically to fit and flatter without being uncomfortable. Their jeans have a vintage and well-loved feel while still being well made and high quality.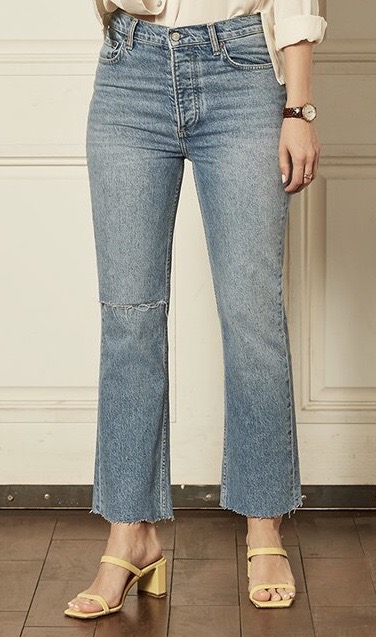 The best part about this brand is that they're ethically sustainable and committed to reducing the large amount of waste that's typically a by-product of jean production.
Lucky Brand
Lucky Brand Jeans are another American staple brand for the college girl wardrobe. Known for their "Lucky You" branding, these jeans have had a soft spot in our culture for years.
Not only do their jeans fit well, but the wash is long lasting and the designs are simple and durable. I've had a pair of jeans from Lucky Brand I've washed so many times and they've never faded, ripped, or changed in their fit.
What brand do you think makes the best fitting jeans?
What is your go-to brand for denim shopping? What pair of jeans has the best fit? Which brand of jeans are you looking to try out?
Let me know in the comments!