Searching for the perfect pair of jeans is like searching for a best friend. There are so many variables to take into consideration, with the end goal being a find that will be with you every day, through every situation. Naturally, it can be tricky to find the perfect match.
With hundreds of brands to pick from, shopping for jeans can get pretty overwhelming and tedious. So we're going in depth on some of the most popular denim brands around, and reviewing them on comfort, style, durability, and the all-important factor, sizing. We hope this guide helps you find the perfect pair for you.
Last time on our denim review series, we talked about inexpensive denim brands (AEO, Pacsun, and Forever 21). Then, we delved into mid priced denim brands (Topshop, Revice, and Blank NYC). Today, we're talking about high end denim brands, with reviews of Carmar, Frame, and 7 For All Mankind jeans.
If you have a couple hundred dollars burning a hole in your pocket and are looking for a way to invest your money into something timeless, you have come to the right post!
Whether you're looking for a light wash, a dark wash, distressed, or formal jeans, these brands are some of the most comfortable and fashion-forward high-end denim brands that we love.
Carmar Jeans Review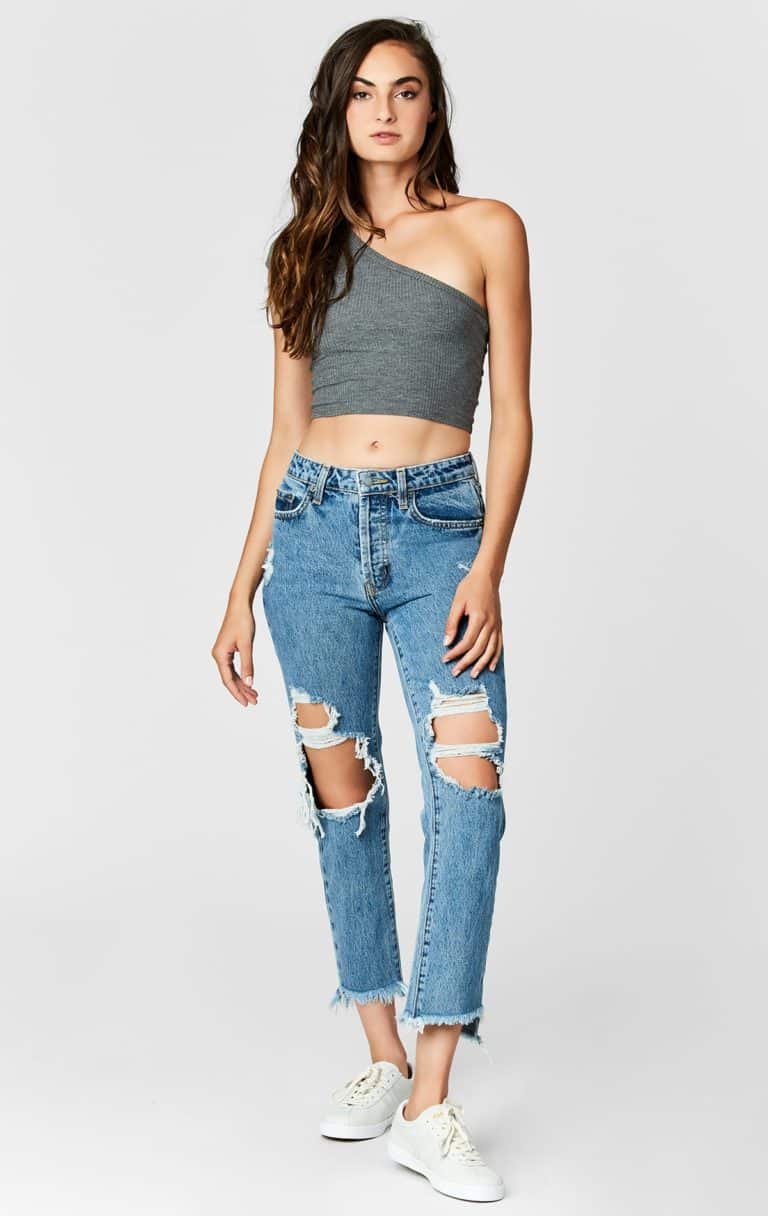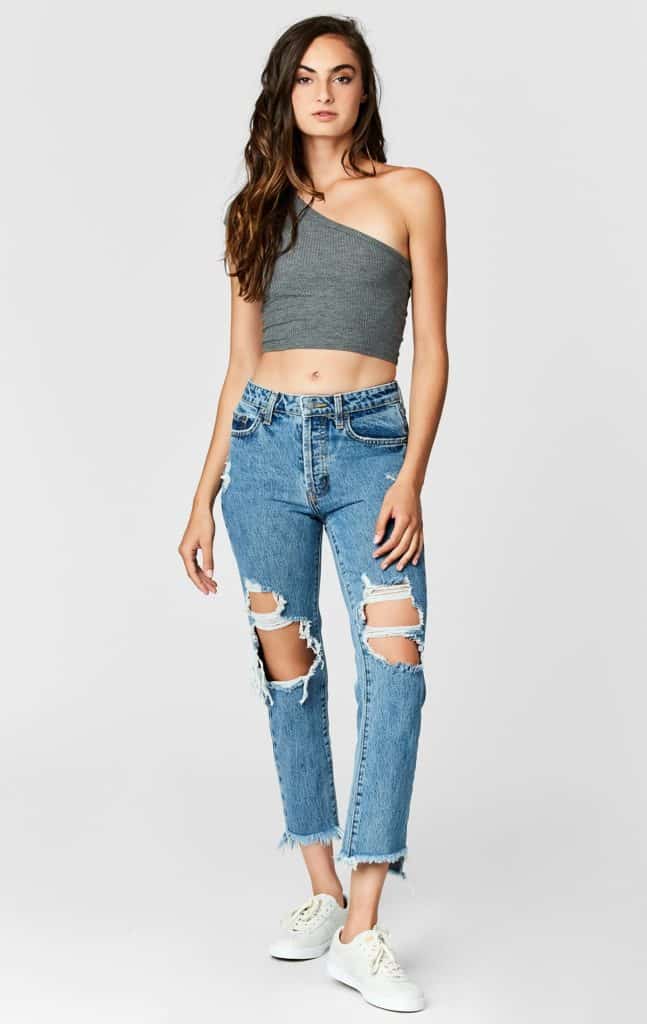 Sizing
Numerical sizing: 23-29
Pros
These jeans are easily some of the most talked about jeans on the market right now. With them beginning sold in the ultra-popular store LF, they are a trending brand that tests the limits of style.
Carmar jeans are able to transform a look and are a great choice for someone who is wanting to make a statement and grab the attention of the people around them.
(P.S.) They are having a huge sale right now! The jeans linked above are currently $48, down from over $200!
Cons
While fashionable, these jeans can get uncomfortable due to the fabric commonly getting stiff after a wash.
So be very careful when washing: make sure they are not anywhere near the dryer in order to prevent breaking the zippers and to avoid drastic shrinking!
Style Rating
5/5
Comfort Rating
4/5
Durability Rating
3.5/5
Frame Jeans Review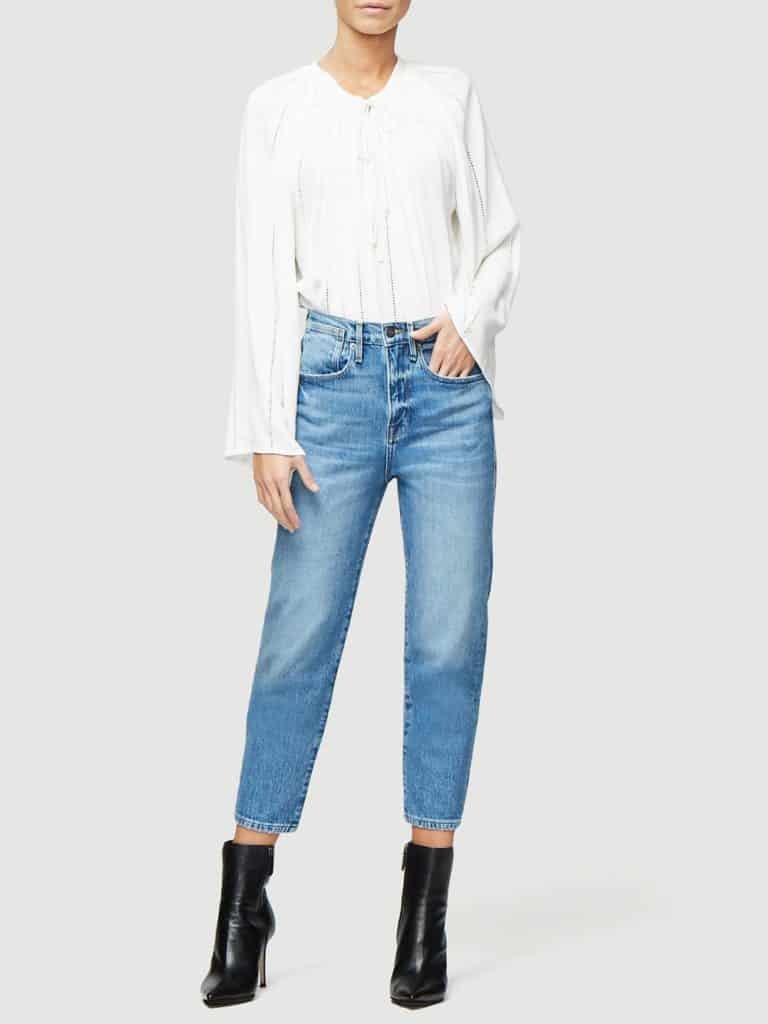 Sizing
Numerical sizing: 23-34
Pros
Frame brand jeans give you the ability to find the fit and cut that you dream of at night. With their assortment and accessibility in many stores and online it is easy to fall in love with these jeans over and over again.
(P.S. We love the story behind the creators of this brand, it's worth the read to hear their story and learn about how they grew their brand!)
Cons
While their jeans do say that they have some give to them, they don't have as much as you would expect in a jean nowadays.
But comfort is still holding strong! Wear these jeans for days and watch them hold true to their original shape. I have found also that if my ripped jeans are pulled on too much the rips do start to become larger but that can happen to any jean on the market.
Style Rating
5/5
Comfort Rating
5/5
Durability Rating
4/5
7 For All Mankind Jean Review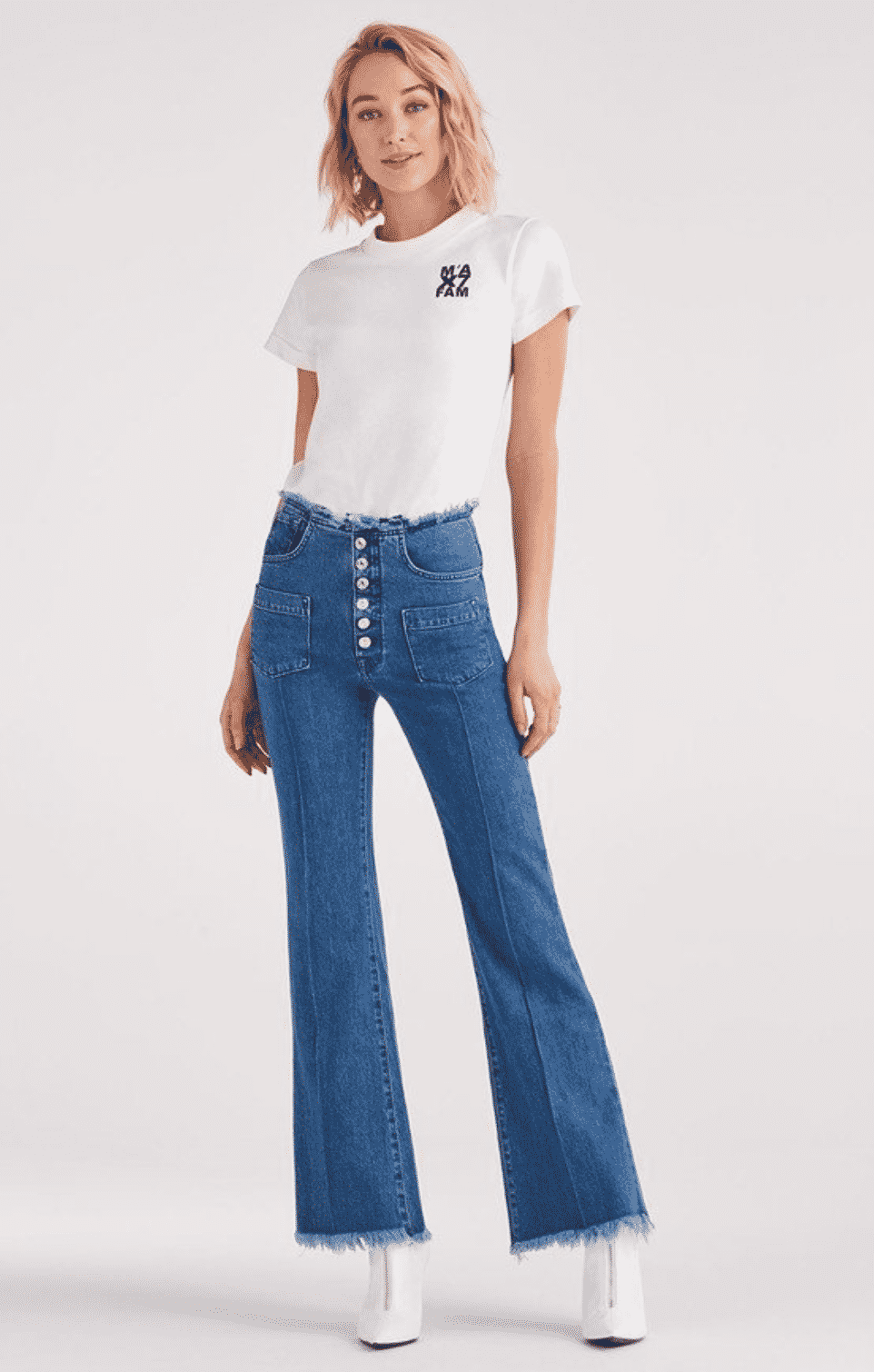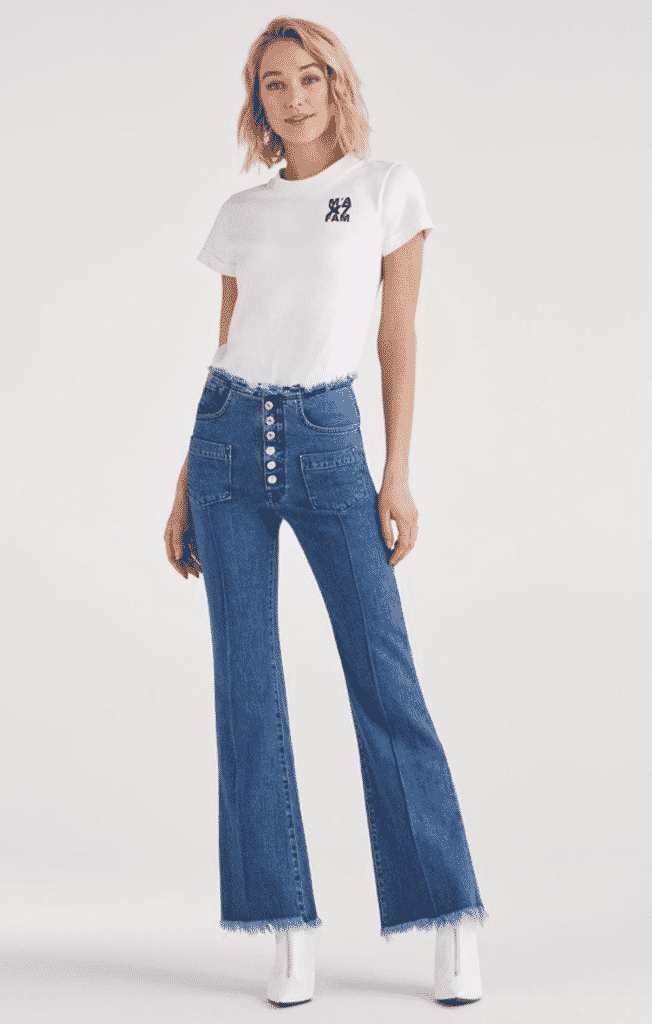 Sizing
Numerical sizing: 24-31
Pros
If you're looking for a pair of jeans that will hug you in all the right places, you are in luck! 7 For All Mankind jeans are a highly coveted and highly versatile brand of jeans. They've been popular for over a decade now and they're still a go-to brand for women everywhere.
With jeans that you can dress up and jeans you can dress down, it is hard to make a bad decision when deciding between the many jean styles they have to offer. Not to mention they are extremely flattering and make your legs look a mile long!
Cons
It is hard to find any faults in these jeans. Sevens are the perfect timeless jeans that can be styled in thousands of different ways and worn for years. Basically, these jeans are the answer to all your denim prayers.
Style Rating
5/5
Comfort Rating
5/5

Durability Rating
5/5
What is your favorite high end denim brand?
What stands out to you when you're purchasing denim? Does the fabric of the jeans sell you or does the design in itself? Let us know in the comments!