Searching for the perfect pair of jeans is like searching for a best friend. There are so many variables to take into consideration, with the end goal being a find that will be with you every day, through every situation. Naturally, it can be tricky to find the perfect match.
With hundreds of brands to pick from, shopping for jeans can get pretty overwhelming and tedious. So we're going in depth on some of the most popular denim brands around, and reviewing them on comfort, style, durability, and the all-important factor, sizing. We hope this guide helps you find the perfect pair for you.
And for more information, be sure to see our guide to the best fitting jeans brands of all time.
American Eagle Jeans Review
Sizing
Size range is what AEO does best — sizes 00-20 are available! They also offer x-short, short, regular, and long in length (see size guide on www.ae.com to find the right length for you). This is really where this brand shines. If you find it hard to get jeans in your size, AEO probably has them.
Pros
American Eagle does a great job at creating long-lasting jeans that are durable and able to fit multiple body types. Whether you are on the shorter side or the curvier side, you're sure to find a pair of jeans that will hug you in all the right places.
Cons
Overall, AEO's denim selection is solid, so there are very few negative things to say about them. If I had to be picky, I do notice that when sitting for a while, my jeans from AEO tend to start to bunch and get uncomfortable, but nothing that doesn't go away once you stand up.
Also, one other small complaint is that AEO's styles of jeans vary a little too much, and it is hard to tell which style will fit what way. It's important to try these on in store (or take advantage of the brand's return policy) to ensure you get a good fit. In addition, they sometimes offer limited washes and styles that are trendy, but overall their jeans are usually on the more classic and less fashion-forward side.
Style Rating
3/5
Comfort Rating
4/5
Durability Rating
5/5
PacSun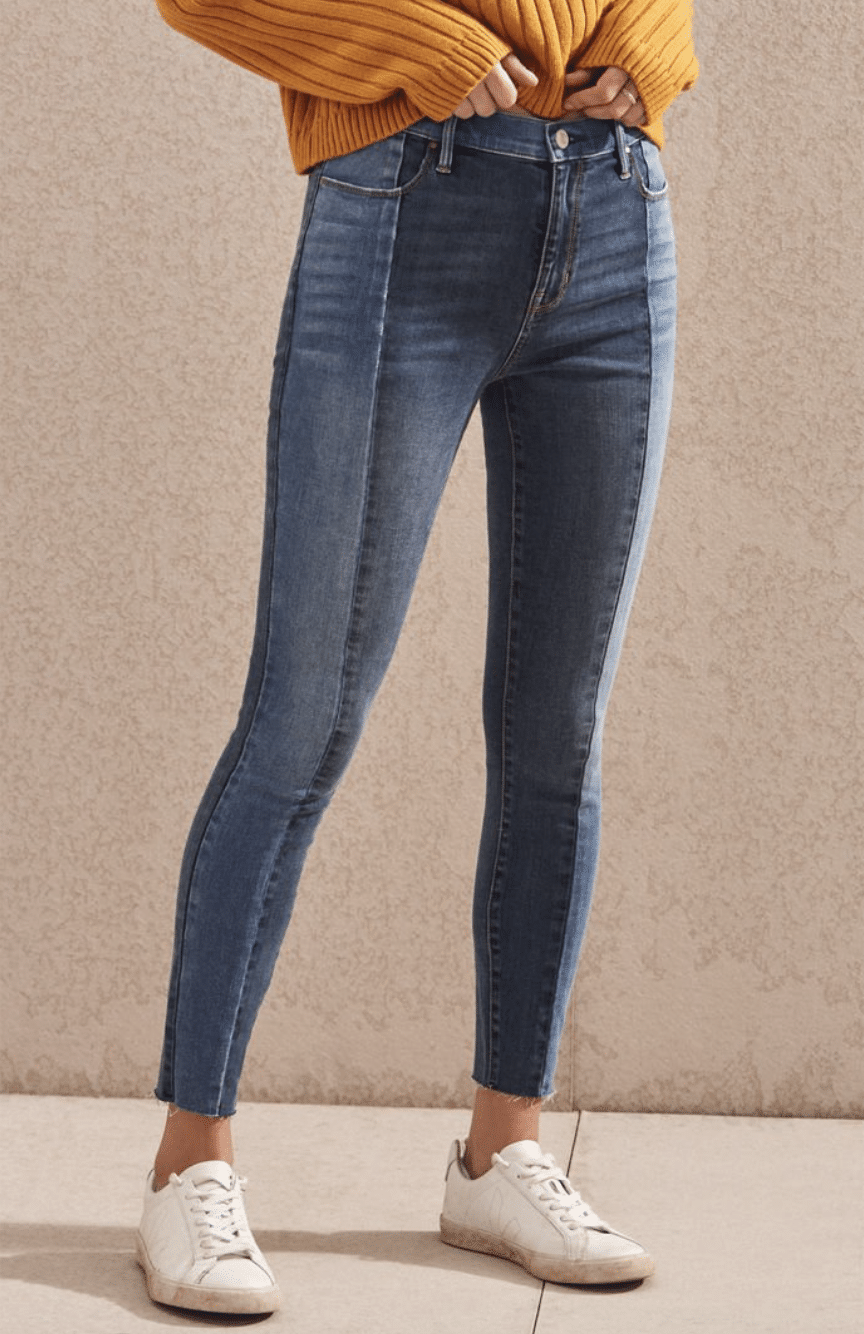 Sizing
Numerical sizing: 24-30
Pros
This brand is my absolute go-to when it comes to reasonably priced jeans. With PacSun's great durability and comfort, it is easy to transition these pants from the day into the night. Even with durability and comfort, style is not forgotten. With their wide selection of products, often in some cool, trendy washes and shapes, you are sure to find the fit you are looking for.
Cons
While some say these jeans stretch when worn, more often than not they do not stretch. If they do, you are able to put them in the dryer and they will be back to the tight fit which you bought them for. Also, given that PacSun is more of a junior's brand, the size range is limited, which is a bummer.
Style Rating
4/5
Comfort Rating
5/5
Durability Rating
5/5
Forever 21
Sizing
Numerical sizing: 24-31
Pros
Slip on these flattering, ultra comfortable jeans and you are ready to take on the day! Forever 21 does a great job of combining a good price, fashion, and good quality when it comes to their denim. Whether you are dealing with their skinny jeans or boyfriend jeans, the sizing is relatively the same and the styles are always up-to-the-moment on trend. Another plus, I find that even when I wear them multiple times, the fit remains pretty much the same and does not stretch drastically.
Cons
Many customers feel that the sizing is a bit hard to get just right, but once you know your size in their brand it will pretty much stay the same throughout the different styles of jeans they have. For taller girls, these may not be the best fit as the length is sometimes too short.
Style Rating
3.5/5
Comfort Rating
5/5
Durability Rating
4/5
What is your favorite brand of denim?
What are the factors that play into the way you choose denim? Let us know your favorite brands and why you love them in the comments below.