Searching for the perfect pair of jeans is like searching for a best friend. There are so many variables to take into consideration, with the end goal being a find that will be with you every day, through every situation. Naturally, it can be tricky to find the perfect match.
With hundreds of brands to pick from, shopping for jeans can get pretty overwhelming and tedious. So we're going in depth on some of the most popular denim brands around, and reviewing them on comfort, style, durability, and the all-important factor, sizing. We hope this guide helps you find the perfect pair for you.
Last time on our denim review series, we talked about inexpensive denim brands (AEO, Pacsun, and Forever 21). Today, we're talking about mid-priced denim brands, with reviews of Revice, Topshop, and Blank NYC jeans.
Revice Jeans Review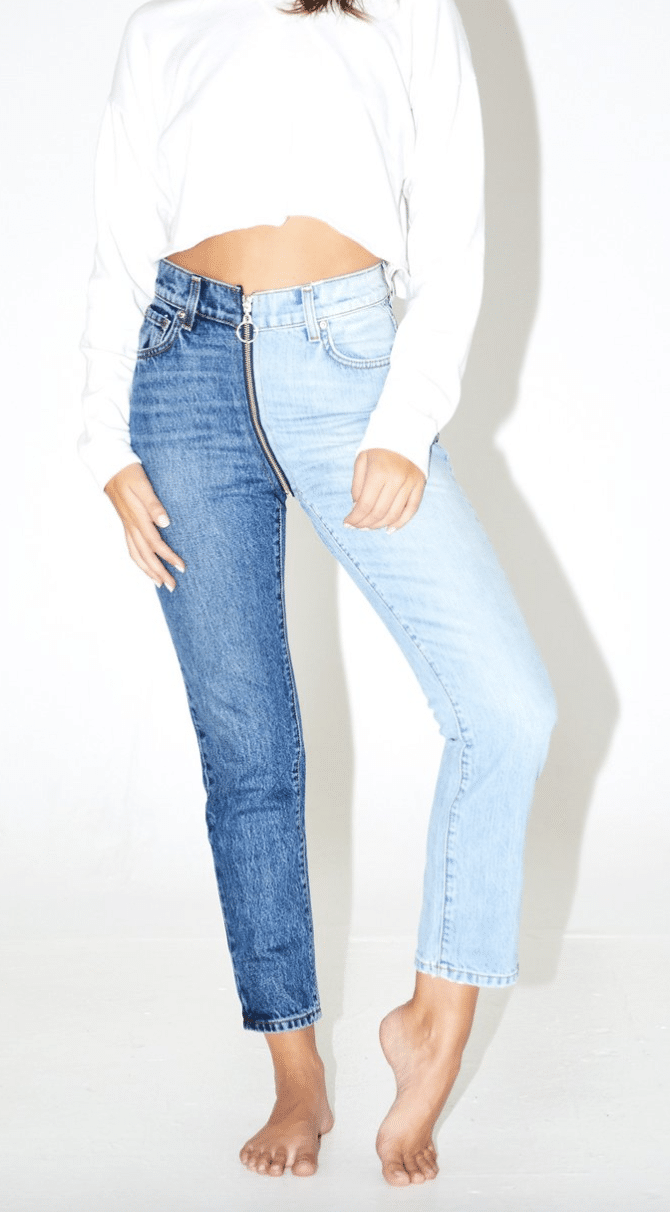 Sizing
Revice has numerical sizing from 23-32. I have found these do run small in some cases, so you may need to try a few different pairs to get your true size.
Pros
Aside from being some of the most insta-worthy jeans on the market, these jeans do not sacrifice comfort. With the various fits, chances are you will find a style that hugs you in all the right places. Dress these up or dress them down — wearing these flattering jeans will surely earn you style points.
Cons
When worn for hours, these jeans do stretch out some but return to their original sizing when washed or put in the dryer for a few minutes. Beware of sizing errors when ordering these, though — the sizes do vary as I mentioned above. They also are not the most durable jeans around, though they check all the fashion boxes.
Style Rating
5/5
Comfort Rating
4/5
Durability Rating
3/5
Topshop Jeans Review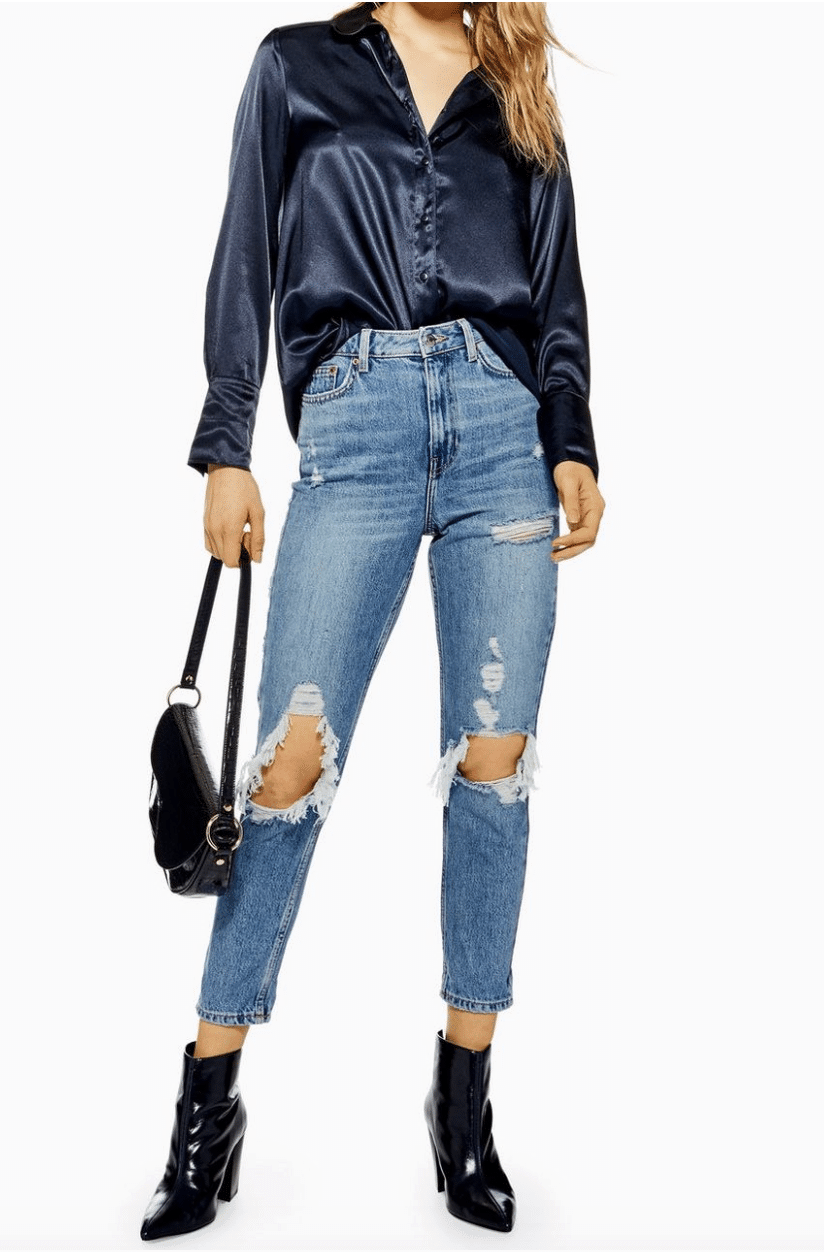 Sizing
W2430-W3634. Great for different heights and body types!
Pros
I have to say, these jeans are a go-to in many of my personal looks. With the assortment of styles, colors, and washes available, the ways to style them endless. My personal favorite style is the Jamie for its slightly high-waisted, body-hugging fit! (Editor's note: The Jamie jeans are my personal favorite jeans, too — not sponsored, just love them.) Topshop stocks everything from classic to trend-conscious (even crazy) styles, so there's something for everyone.
Cons
Can be a little restricting and tight. On the plus side, these jeans do not stretch out much and do have a little elasticity already, so they are not too stiff!
Style Rating
5/5
Comfort Rating
4/5
Durability Rating
5/5
Blank NYC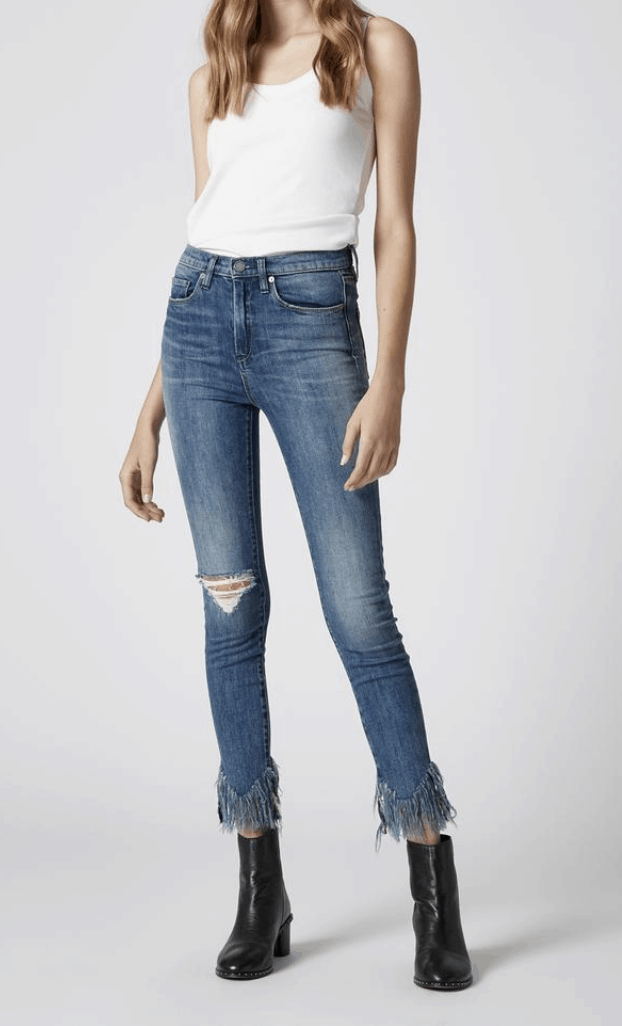 Sizing
Numerical sizing: 24-31. These jeans are usually true to size!
Pros
These jeans are made of a very lightweight but durable material. They are very comfortable and continue to be comfortable throughout a long day. Whether you're wearing them for a night out or a day of errands, these jeans are for you! Like Topshop, they have lots of trendy styles to choose from so you're sure to stand out.
Cons
They do start to stretch when worn but take normal shape when washed. These jeans have a flattering fit that hugs in the right places.
Style Rating
5/5
Comfort Rating
4/5
Durability Rating
4/5
What is your go-to denim?
Do you have a favorite pair of jeans that you find yourself wearing maybe more than you'd like to admit? Drop the brand name and what it is that makes these jeans so amazing.