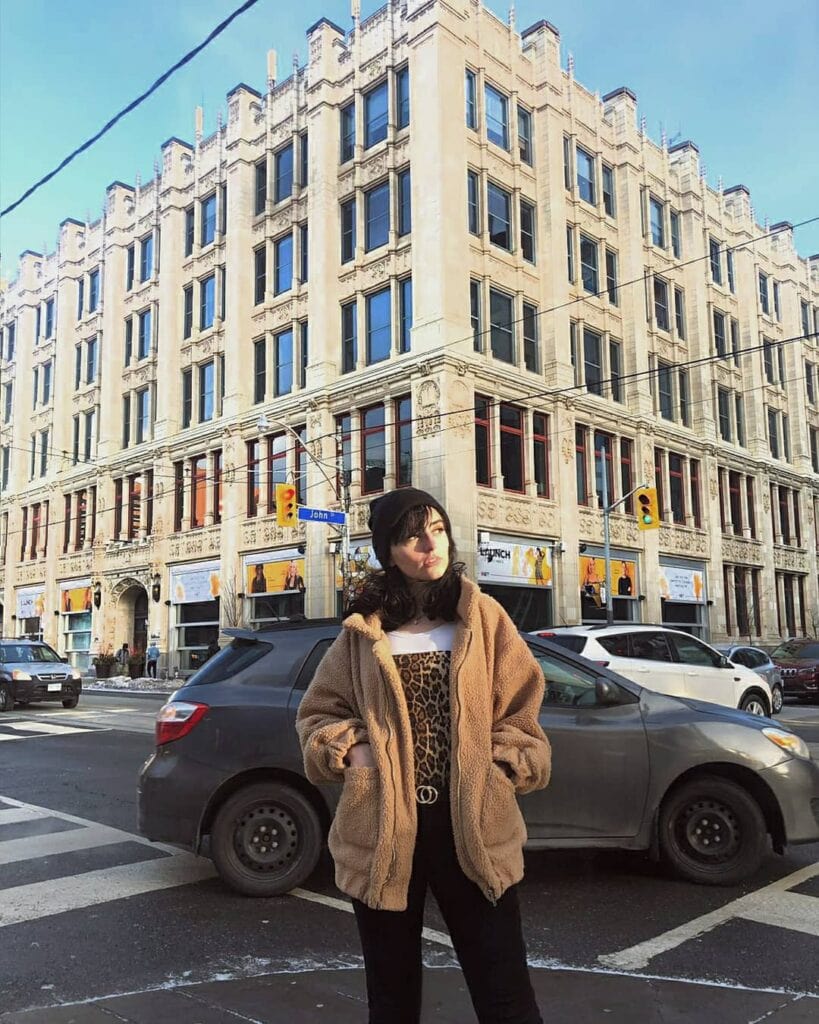 Ah, fall. Now that we're nearing the end of October, the weather is finally starting to cool down (hopefully, this is the case where you live too!). It's finally Sweater Weather, which means layers aplenty.
If you're new to layering or just looking for a few ways to refresh your style, here's an easy guide to how to layer clothes for fall, with a few must-have layering pieces that will amp up your fall outfits!
First, Tips and Tricks for Layering During the Fall
It's all about awesome jackets. Luckily for me, jackets, light coats, heavy winter coats, cardigans, blazers, printed hoodies, and, really, all pieces that could be considered "outerwear" just so happen to be my absolute favorite things to shop for. You'll be shocked at how much a jacket alone can change the look of an outfit. Think of a snappy blazer paired with basic jeans, or a military parka worn over leggings – fashion perfection.
Revere your trusty flannel shirt. If you don't already have one, get your butt to Urban Outfitters or American Eagle or pretty much anywhere you can think of and buy a flannel that's one size up from what you usually buy. Wear it open on top of your favorite concert tee. Button it up and layer a chunky knit cardigan over it. Tie the open ends in a knot over a dress. You get the idea.
Tights are your friends. Make dresses, shorts, and skirts fall-appropriate by pairing them with a trusty pair of tights. Tights also transform strappy stilettos or peep toed pumps into chic winter shoes.
Don't pack away your favorite summer tops. Cropped tops, graphic tees, lace tanks, and more make great base layers under utility coats and leather jackets.
Mixing prints looks super rad. Geometric prints look awesome with plaid flannel, and leopard print goes with, well, everything. To keep from looking like a hot mess, stick with just two different prints, and make sure neither of those prints are too loud or colorful. This "street style-esque" trick might be scary to try at first, but once you get comfortable with it, the look is rather addicting.
Play with lengths. Cropped jackets look awesome with longer shirts, as do cropped tops with thigh-grazing outerwear.
Accessorize! Layer on the scarves, necklaces, bracelets, hats, and rings for an uber chic look.
How to Layer Clothes for Fall: Cardigans
Cardigans are having a fashion moment right now, and we are here for it!
As the weather cools down, we'll be seeing less cropped cardigans and more chunky knitted ones. These are a total must-have for any fall wardrobe!
If it's still warm out where you live, you can wear a chunky knit in place of a jacket, or layer it over a long-sleeve shirt for a little extra warmth. If you live somewhere cold, cardigans look super cute layered under a fall coat! I'll be wearing this trend right into winter, layered over a cozy sweater for ultimate warmth.
Shop Cardigans: Chunky Cardigan – Nasty Gal, Cream Cardigan – Nasty Gal, Belted Cardigan – Missguided, Maxi Cardigan – Pretty Little Thing
Bodysuits
Bodysuits are great layering pieces that really come through during the colder months.
I love the look of a tank-bodysuit layered over a tight sweater or long-sleeve top. Bonus points if the bodysuit is patterned for a little extra pizzazz!
Bodysuits are so good to have in your closet during the winter too, as they're thin enough to layer under sweaters for extra warmth without adding too much bulk
Shop Bodysuits: Lace Bodysuit – Princess Polly, High Neck Bodysuit – Princess Polly, Turtleneck Bodysuit – Nasty Gal, Tank Bodysuit – Missguided
How to Layer Clothes in Fall: Vests
Definitely an underrated layering piece! Vests can add so much to a look because, hi, they're sleeveless! Talk about effortless layers.
Vests can be used as a statement piece in a neutral outfit (as seen in our sweater vest outfits guide), or as a very chic topper for a tailored outfit. It all depends on the style.
I love long-line vests in neutral colors – I find that they're an easy go-to in the morning when I want to add something extra to my sweater-and-jeans combo. This can also be a great way to add more of a fall feel to your wardrobe if it's still warm where you are!
Shop Vests: White Long-Line Vest – Missguided, Sweater Vest – Pretty Little Thing, Padded Vest – Missguided, Knit Vest – H&M
Socks
This wouldn't be a guide to how to layer clothes for fall if we didn't talk about socks!
Remember when we talked about the socks and heels trend? Now is the time to let that flag fly if you haven't already.
I feel like knee-high socks are a rite of passage in the fall, but socks, in general, have become a very cute layering piece. Currently, I'm loving the look of high socks with ankle booties and socks with mary-janes. Bonus points if your socks have ruffles or a witty saying!
Shop Socks: Leave Me Alone Socks – Princess Polly, OTK Socks – Pretty Little Thing, Ruffle Socks – Princess Polly, Frilly Socks – Pretty Little Thing
Double Sweaters
Doubling up on sweaters is a must in the winter, especially if it gets really cold where you live. More knits = more warmth!
Layering sweaters is also a great way to play with textures and silhouettes, which adds a lot of interest to an outfit. I love layering an oversized sweater over a thin turtleneck, as in the pic above — it's so simple but so cute!
Shop Sweaters (that are perfect for layering): Oversized Knit – Nasty Gal, Glitter Turtleneck – Pretty Little Thing, Cable Knit Sweater – Missguided, Blush Jumper – Princess Polly
Scarves
Of course, what would fall layers be without scarves? This is another piece that can work in any kind of wardrobe and any kind of climate.
For warmer days, a skinny scarf makes for a very chic statement accessory! When it gets cold, chunky scarves are a foolproof way to add some fun to a basic outfit, or to complement a neutral look!
Plus, blanket scarves in the winter are a necessity – they make any outfit instantly cozier. Why not stock up now?
Shop Scarves: Blue Check Scarf – Nasty Gal, Burgundy Scarf – Pretty Little Thing, Blanket Scarf – Nasty Gal, Plaid Scarf – Missguided
I want to hear from you! How do you layer clothes in fall?
What do you think of our guide to how to layer clothes for fall? What are your favorite fall layering pieces? I'm always looking for more layers to throw on, so let's swap style tips below!