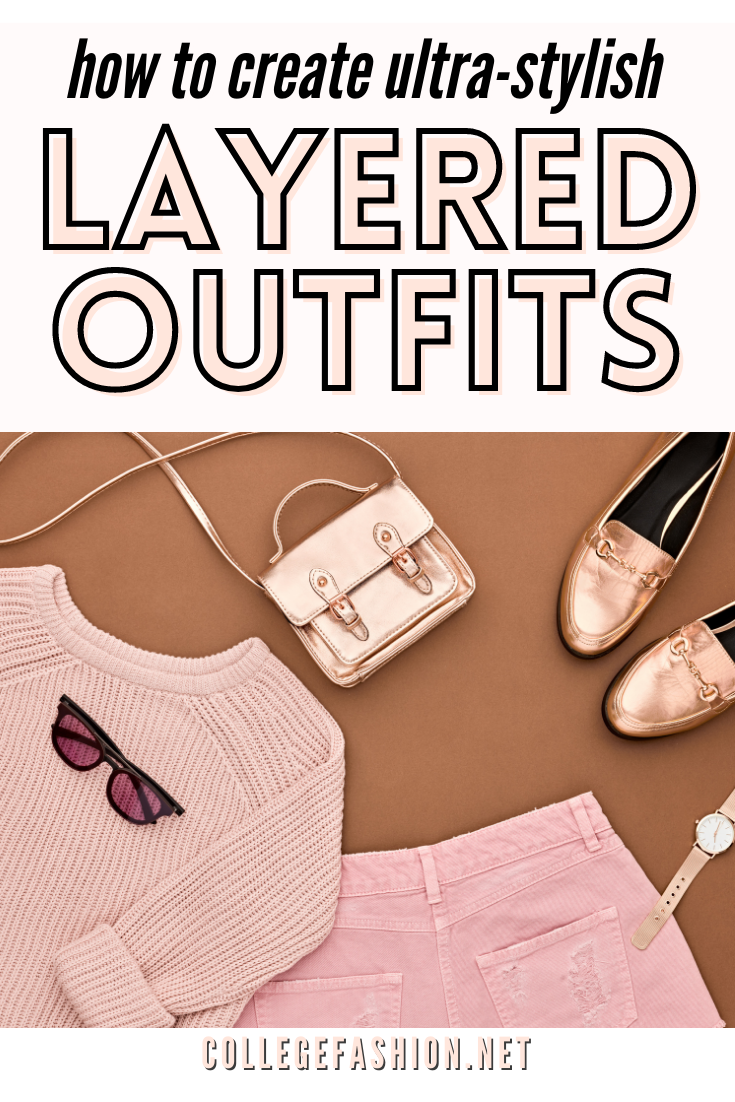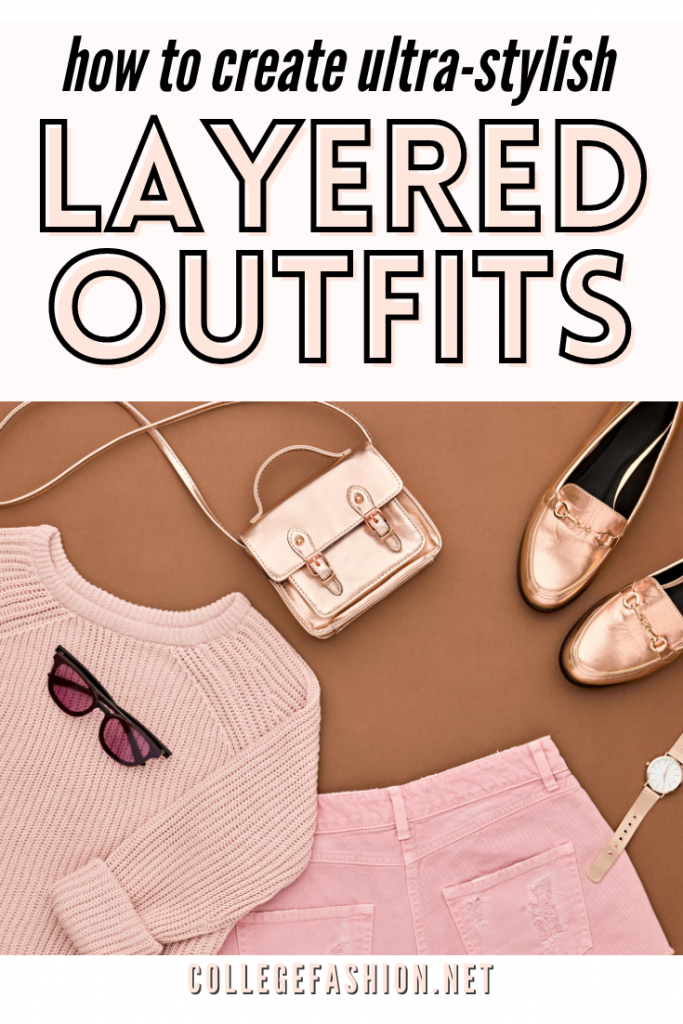 This post will show you how to layer, with tips on creating cute and fashion-forward layered outfits, with an emphasis on winter looks.
Winter is the toughest time of year – I love my summer clothes so much that I can't stand to go without my cute tops and fun dresses.
Fortunately, the most stylish outfits are made with creative layering and bold statement pieces. Show off your stylish pieces by combining unique items for an unexpectedly chic look!
Whether you're combining long sleeve shirts, tights, or thick jackets, here are looks that layer inspired by some of the best trends of 2020! Read on to learn how to layer like a fashion girl.
Best Ways to Layer
My favorite way to layer is to combine light jackets and outerwear in a creative and unexpected way! Try pairing a flannel with a jean jacket or a sweatshirt with a coat on top for a warm and eclectic outfit.
If you've been following fashion trends in 2020, you'll know that everyone's loving turtlenecks as a layering piece. Create an edgy look by sticking them under any flowy, summer shirt. Everyone will think you put a ton of time into your outfit, but it's a simple addition!
Mixing silhouettes is another fun way to create interesting layered looks. I love pairing a fun dress with a long sweater or corduroy jacket to combine pieces of different structures. It's a great way to nail a maximalist ensemble and show off all the great patterns in your closet.
Using tights is another great way to show off your legs in your outfits while keeping the wind off your skin. Whenever we have a warmer winter day I love layering funky tights under a summery skirt or a pair of shorts to bring those pieces into the winter season.
Whether you're layering with comfortable outerwear or experimenting with a new dress or skirt, there are so many great ways to use the clothes you already have in your closet to create new and creative looks.
Go forth with style inspiration and brush the dust off your unused pieces!
Try Out These Looks
Gather some style inspiration and make your favorite looks come to life with affordable and accessible pieces you can use to create your own layered outfits. If you don't already have it in your closet, grab it before the new year!
Here are some cute outfit ideas to show you how to layer:
Model Off Duty Sleek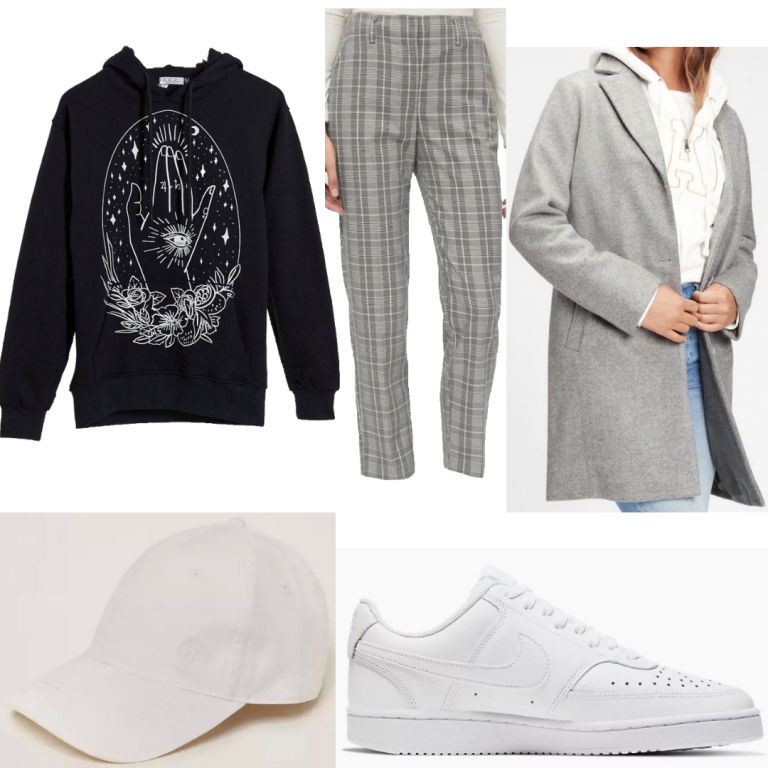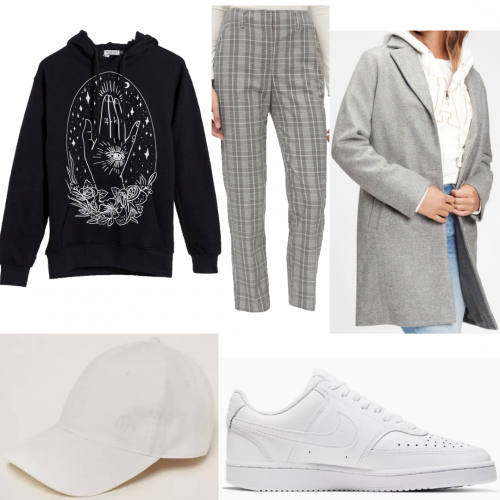 Products: Sweatshirt, Coat, Pants, Shoes, Hat
For a great ensemble for a girl on the go, try layering this fun graphic sweatshirt under a classy grey overcoat for a comfortable and warm look. Rock these grey plaid pants on the bottom for a modern accent.
Accessorize with classic white accessories for a simple color palette that will be sure to make you look like a mysterious model-off-duty. This baseball cap and sneakers are the perfect way to nail those athleisure vibes.
Winter Pastels
This is an elegant classy night out look that will show off those winter whites! Start with a beautiful pink summery dress, and layer a ruffled, cream colored turtleneck underneath for added warmth.
On the bottom, add sheer tights to keep you sheltered from the wind but still looking sleek. Finally, these cream colored flats will be a great accent without the pain of high heels! Finally, a delicate statement necklace adds a touch of playfulness to the outfit.
Colorblocking Layers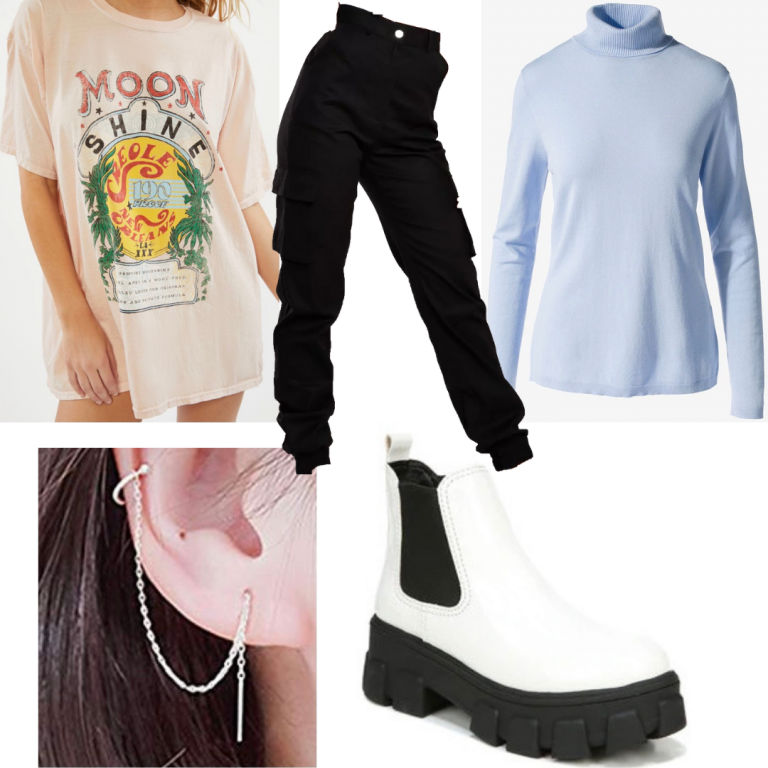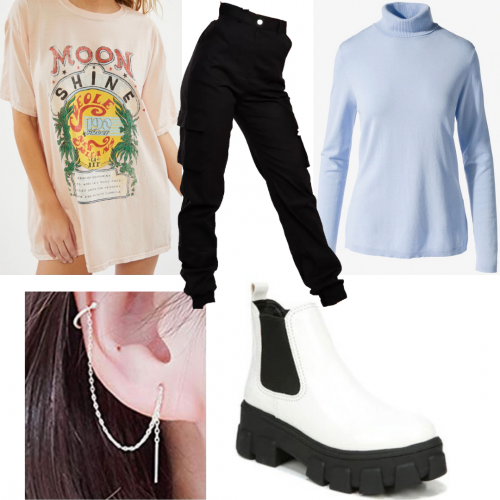 Products: Shirt, Undershirt, Pants, Shoes, Earrings
For a funky and trendy look, start off with a colorful oversized graphic tee. Underneath, pick up the blue of the graphic tee with a long sleeve turtleneck sweater sure to keep you cozy. Add trendy black cargo pants to bring this look into the new year and keep you free to move around. 
Also read: Closet VIP: How I Wear My Cargo Jacket
These black and white boots are cool, chunky, and work well with the silhouette of this look! Finish off the look with these cool chain earrings, which can be worn a variety of ways for an edgy touch to the outfit.
Preppy Girl-Next-Door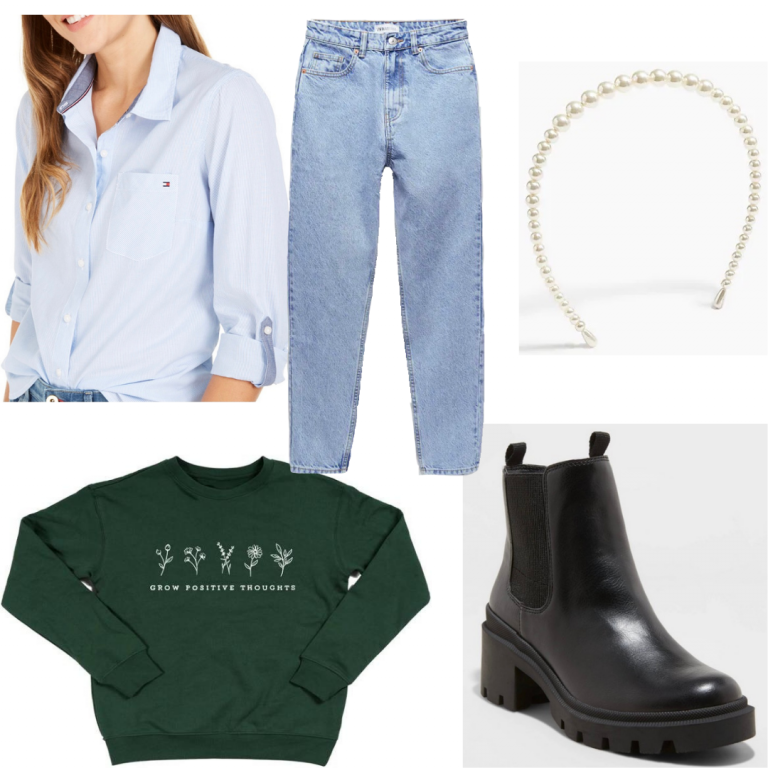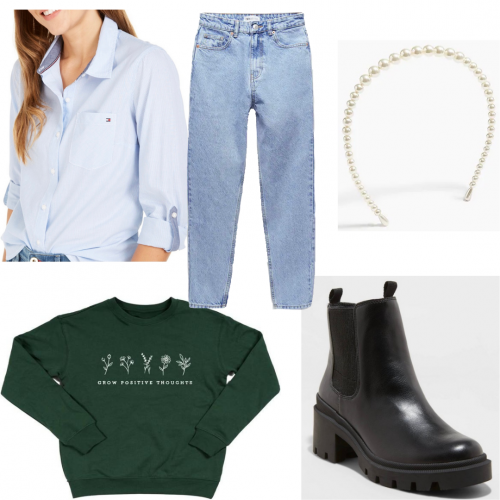 Products: Shirt, Sweatshirt, Pants, Shoes, Headband
This is such a cute and simple look for a casual school day! Layer a classic crewneck sweatshirt over a structured button down to nail the polished ensemble. On the bottom, add these light wash mom jeans for a comfortable and artistic touch.
Keep the look simple with some basic but casual accessories. This pearl headband is reminiscent of an elegant, Gossip Girl inspired look. Finally, these black boots are simple and comfortable to walk around in – a great addition to any outfit.
Edgy Monochrome
This awesome rocker-chic look is a great way to turn your summer clothes into a winter style! Start with a funky graphic band tee tucked into a pair of black distressed denim shorts. To bring this look into the colder months, layer some studded tights underneath.
This black leather inspired jacket is super trendy this year and sure to bring some added warmth with its thick structure. Finally, throw on some comfortable boots to keep your feet warm and active throughout the day.
What Do You Think of Our Guide on How to Layer?
Which of these looks would you wear this winter? What's your favorite summer piece to layer?
Let me know in the comments!