This post will show you the top fall 2020 trends and how to style them into cute fall outfits.
Ah, fall — also known as basic girl season. While I love a pumpkin spice latte and a fedora hat just like any other girl (no hate here!), it seems we are all stuck in a rut when it comes to fall fashion.
I mean I get it, its like living in any episode of Gilmore Girls, a show who only realized the passing of the seasons during its revival ten years later. But this year with such few occasions to step outside, we need to make it count.
The supermarket aisle is your runway, the corner by your street is your Vogue set. Here are the top fall 2020 trends to know and how to wear them.
The Hottest Fall 2020 Trends to Know:
First, I'll share the hottest trends in list format, before we get to the styling ideas. Then, in the bottom half of this post, I'll show you how to style these popular fall 2020 trends together into cute outfits.
Leather Blazers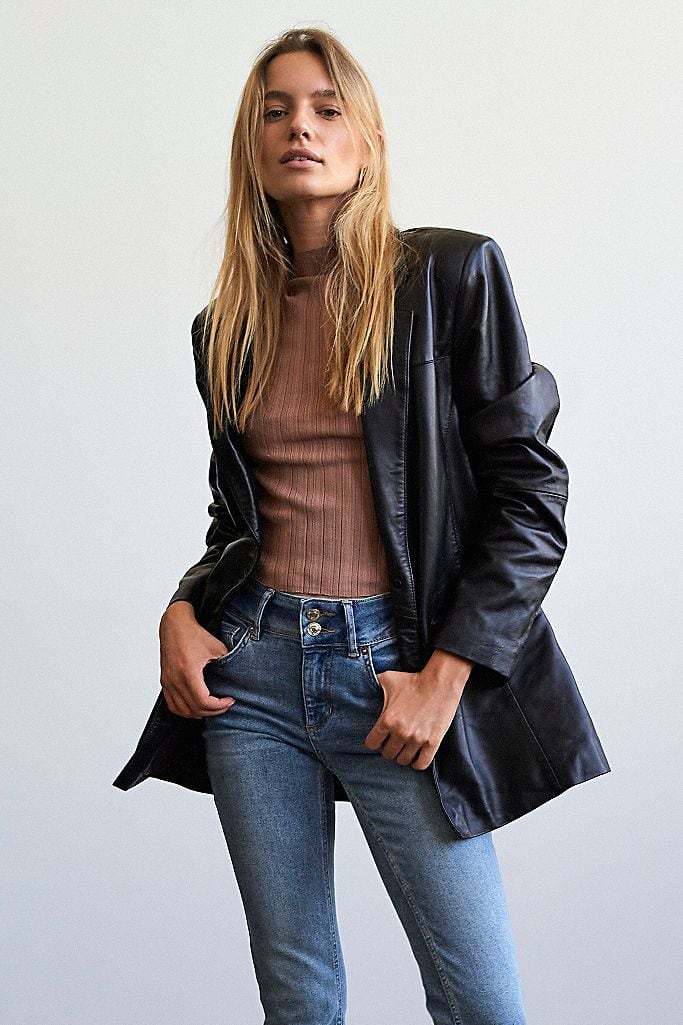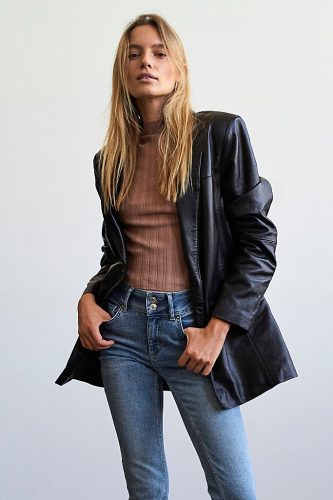 Blazers are wardrobe essentials, and a leather (or faux leather) blazer is Fall 2020's take on this closet staple. Style it up the same way you'd normally wear your blazers for a cooler take on a classic.
Bra Tops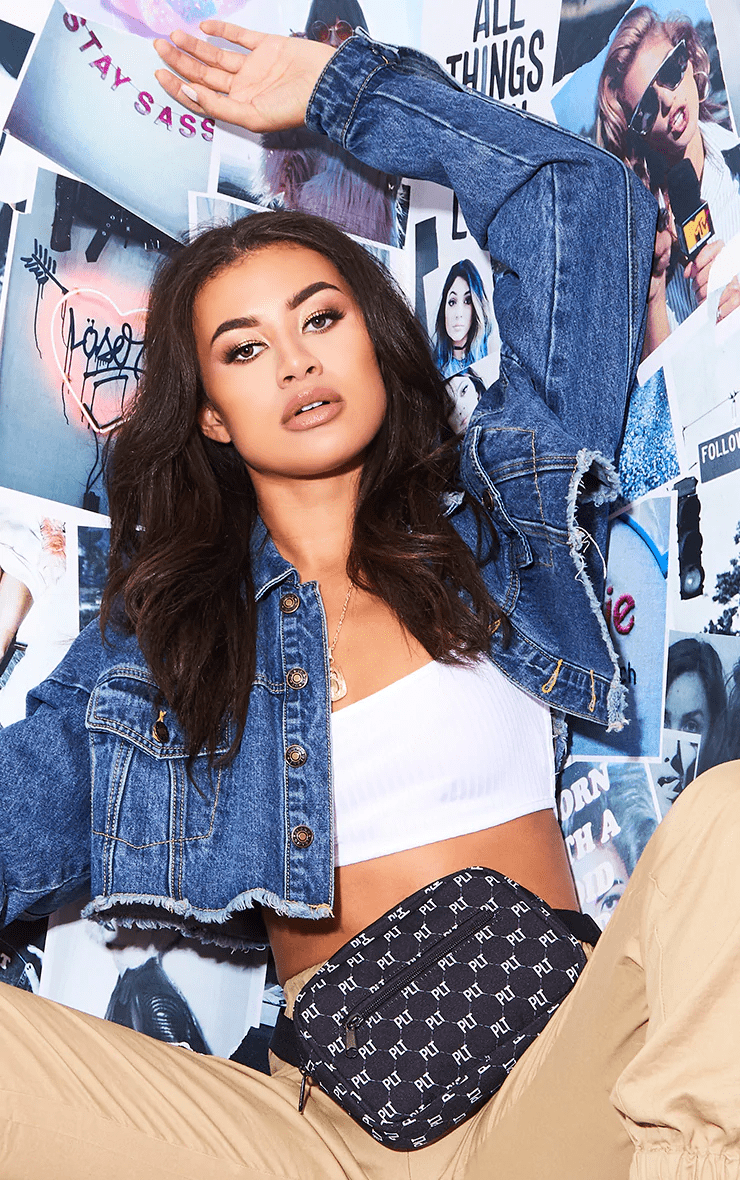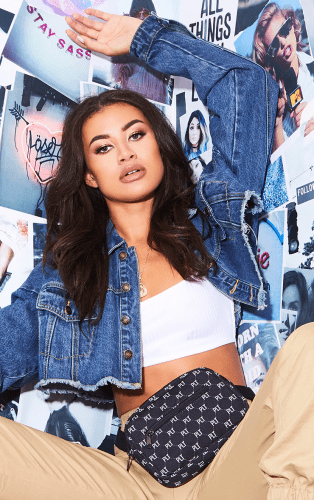 Crop tops have been everywhere this year, and you can expect to see your favorite influencers wearing them well into the fall season. Wear yours under a trendy leather blazer or shacket (below) to bring them into autumn.
'00s Mini Bags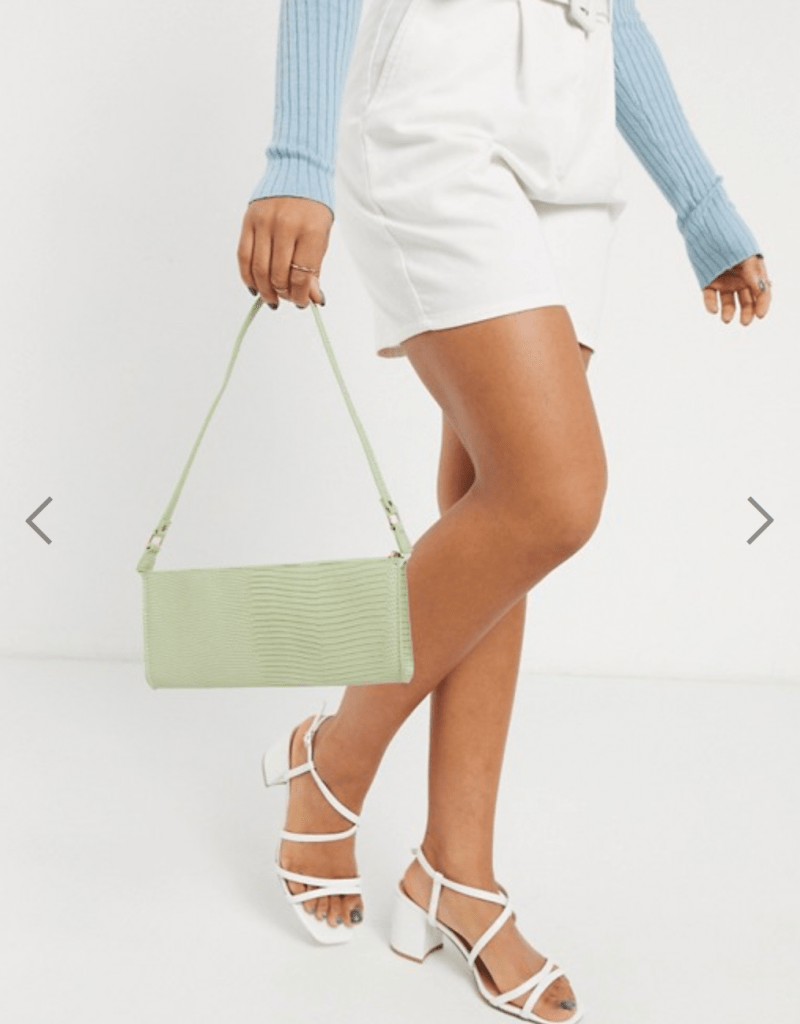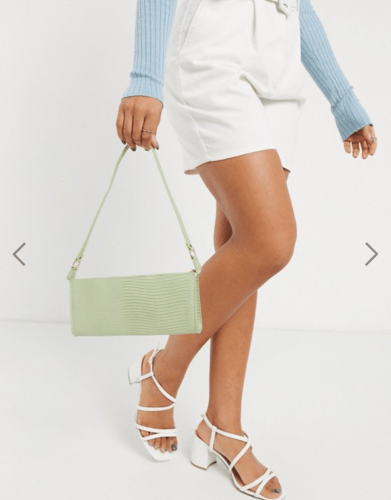 If you've paid attention to fashion at all in the past year or so, you know that Y2K fashion is back in a major way. '00s mini purses are a perfect embodiment of this trend and every major store is selling them like crazy.
The best part about these bags? They force you to declutter and carry just the essentials.
Chocolate Brown Leather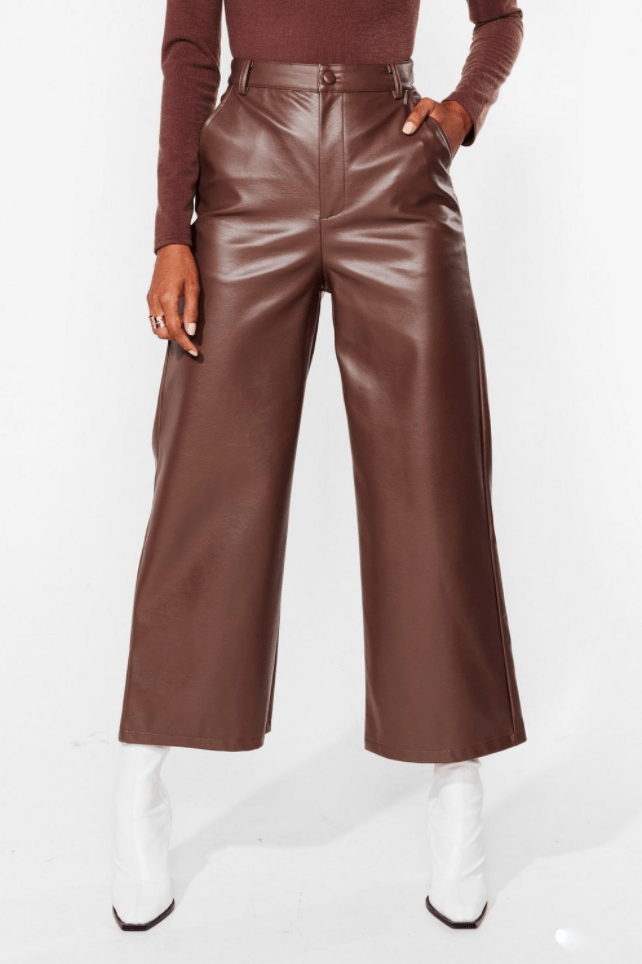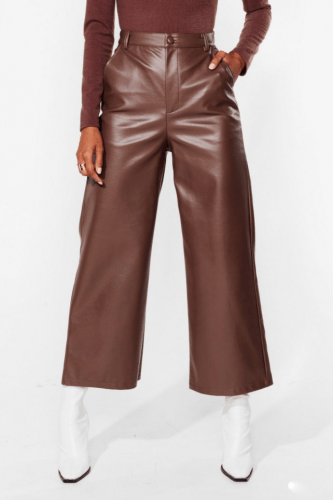 Leather in general is always trendy for fall, but this season it's all about rich hues of chocolate brown in particular. We love these brown leather wide leg pants for an unexpected take on fall's classic leather pants, but leather leggings are a great option as always.
White Boots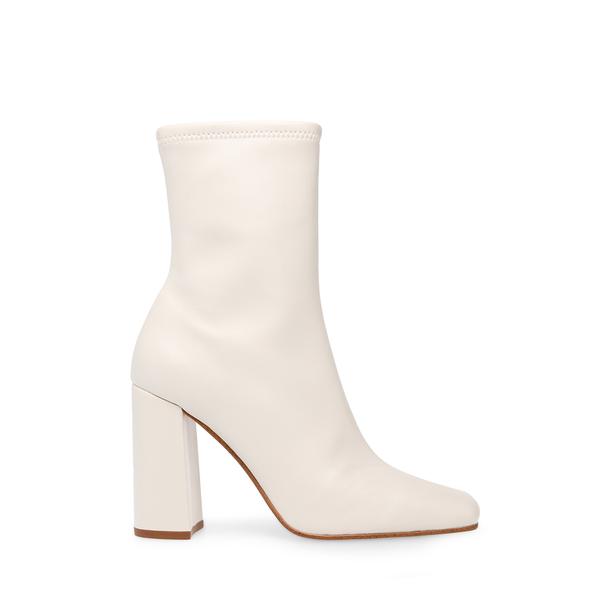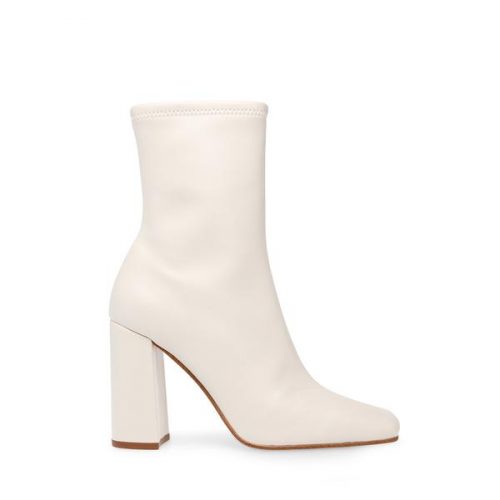 White boots have been trending for a few seasons now, and they're still as big as ever this fall. We particularly love the stacked heel Steve Madden ones above — they're just as comfortable as they are cute.
Organza Tops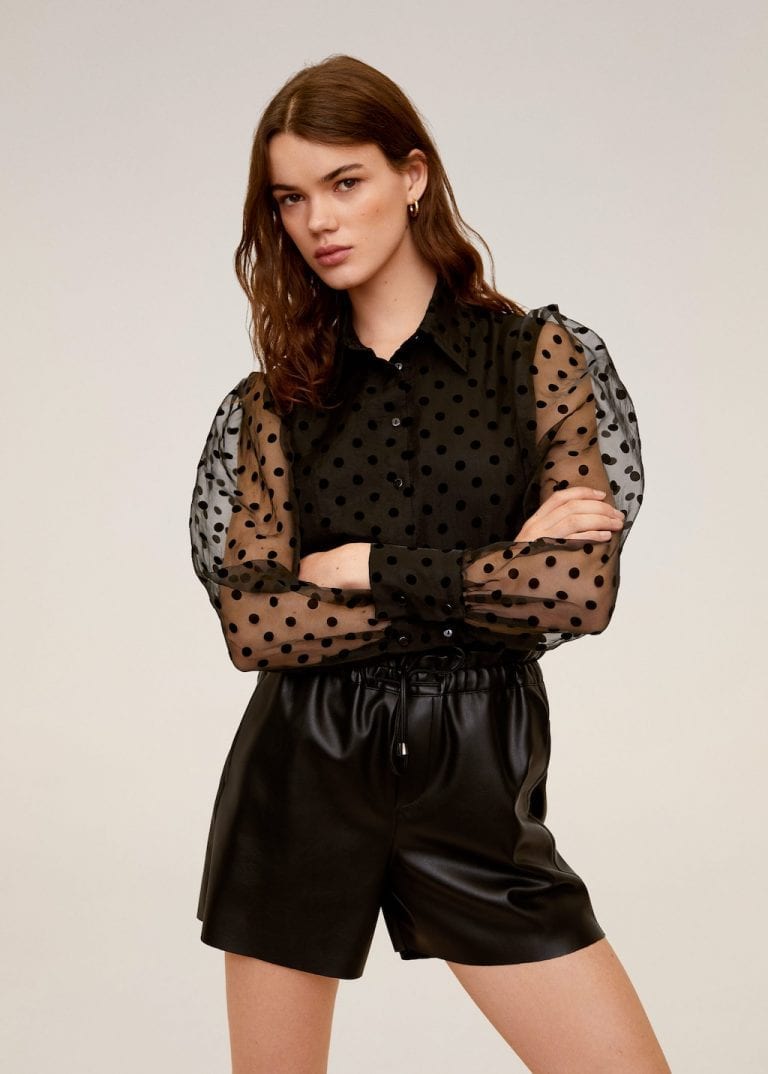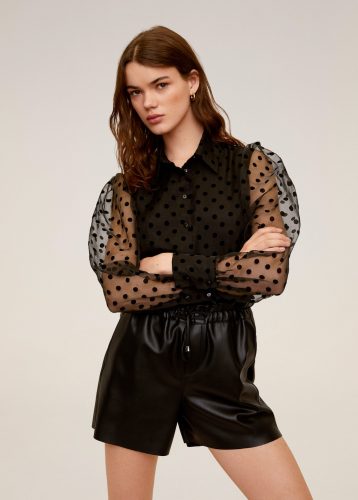 Organza blouses were popular last winter and the trend shows no signs of slowing down. Puff sleeve varieties in particular are trending, but feel free to experiment with the cuts that best fit your aesthetic.
Chunky Combat Boots
You have Prada to thank for this fall 2020 trend. Their Monolith boots have been seen on every fashion girl this season and they're sold out nearly everywhere. But you don't need to spend $1200+ to rock this trend — any platform or lug sole combat boot will do. The chunkier the sole, the better.
Shackets (Shirt+Jacket)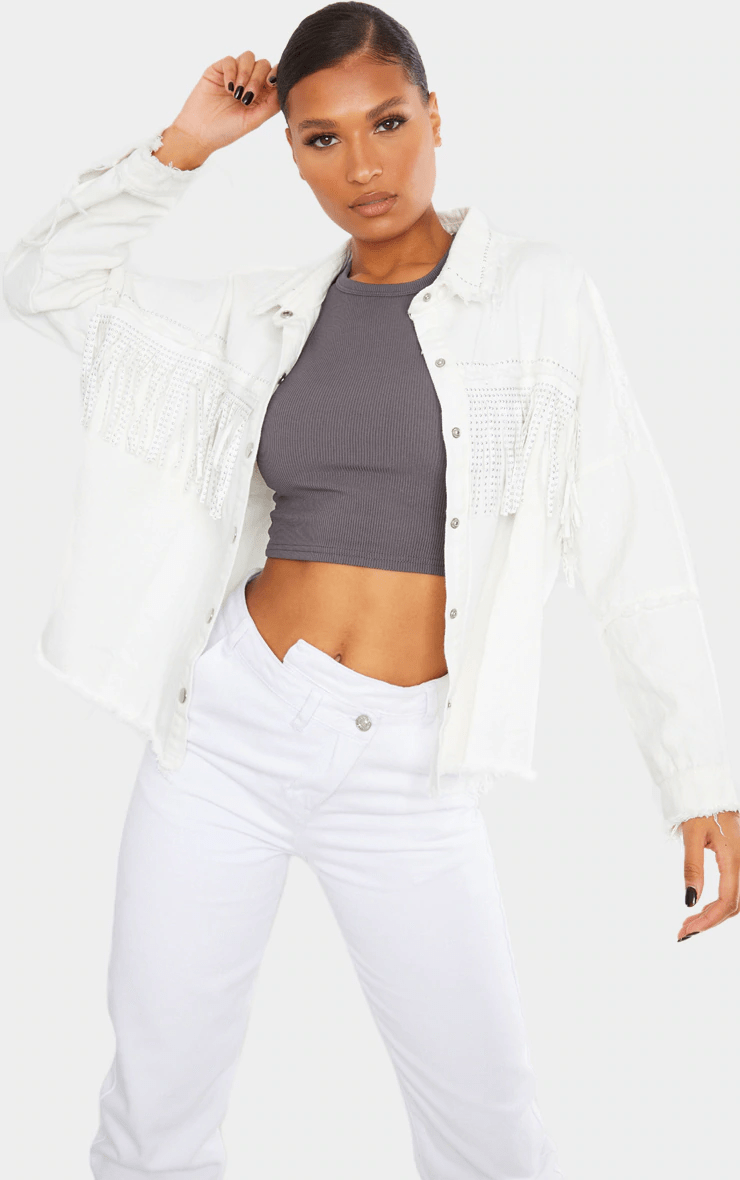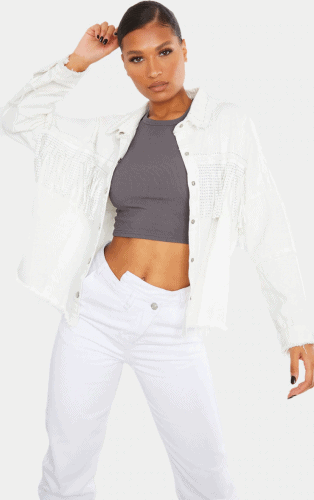 In a little nod to '90s grunge, the shacket (shirt+jacket) is perhaps the easiest and most accessible of all the fall 2020 trends. Just grab any oversized, cozy shirt and wear it on top of your favorite crop tops and ripped dad jeans for the easiest (and comfiest) possible fall outfit.
Animal Print Everything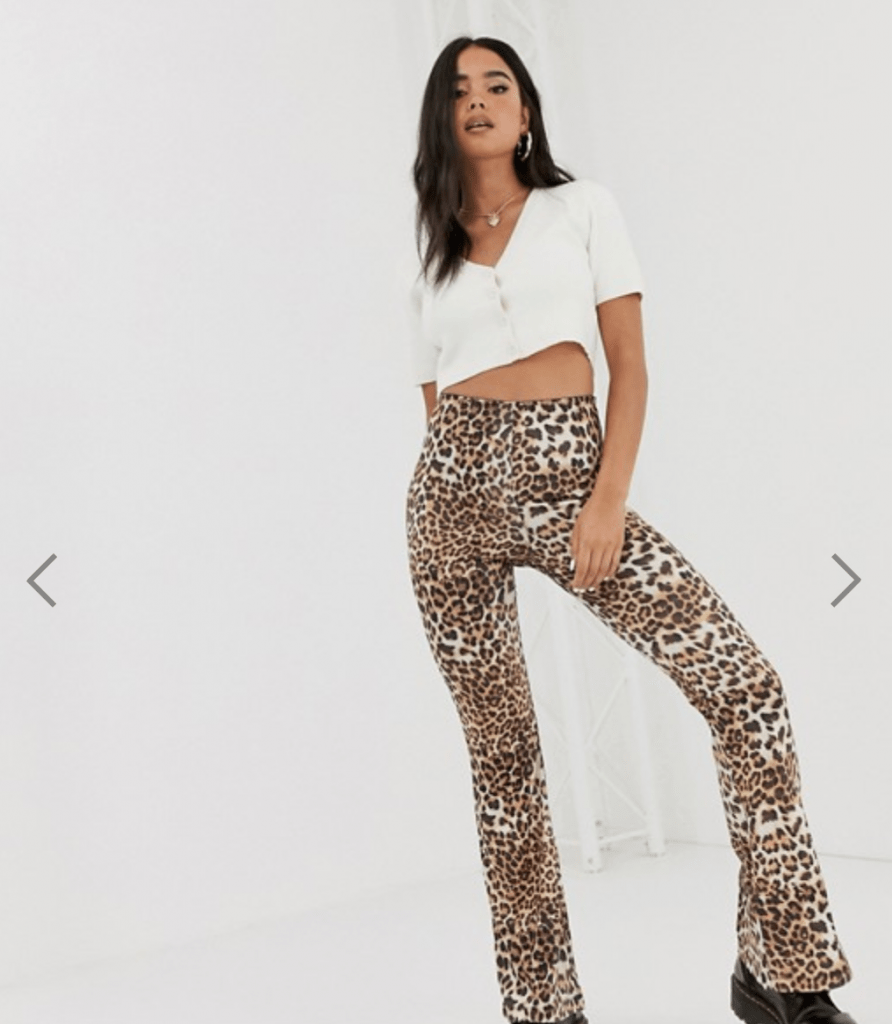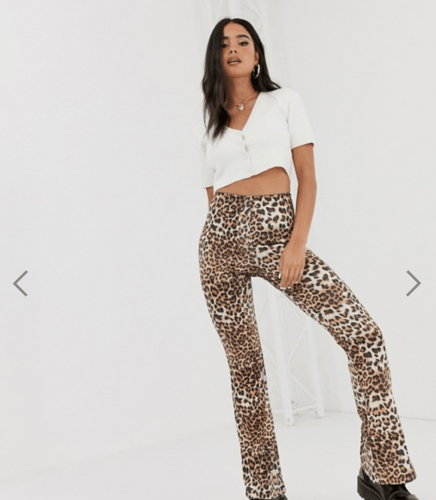 Animal print is a hot trend year round, but this fall it's all about wearing animal print in unexpected ways. Case in point, these bold leopard print flares, perfect for any and every boho girl out there.
Whether you rock animal print on your top, shoes, bag, or even your face mask, you'll be on trend this season.
How to Style the Hottest Fall 2020 Trends: Outfit Ideas
Now that you know what the fall trends are, I'll show you how to style them together into some extremely chic looks. Feel free to mix these up and make them fit your personal style, too!
1. The Model-Casual Look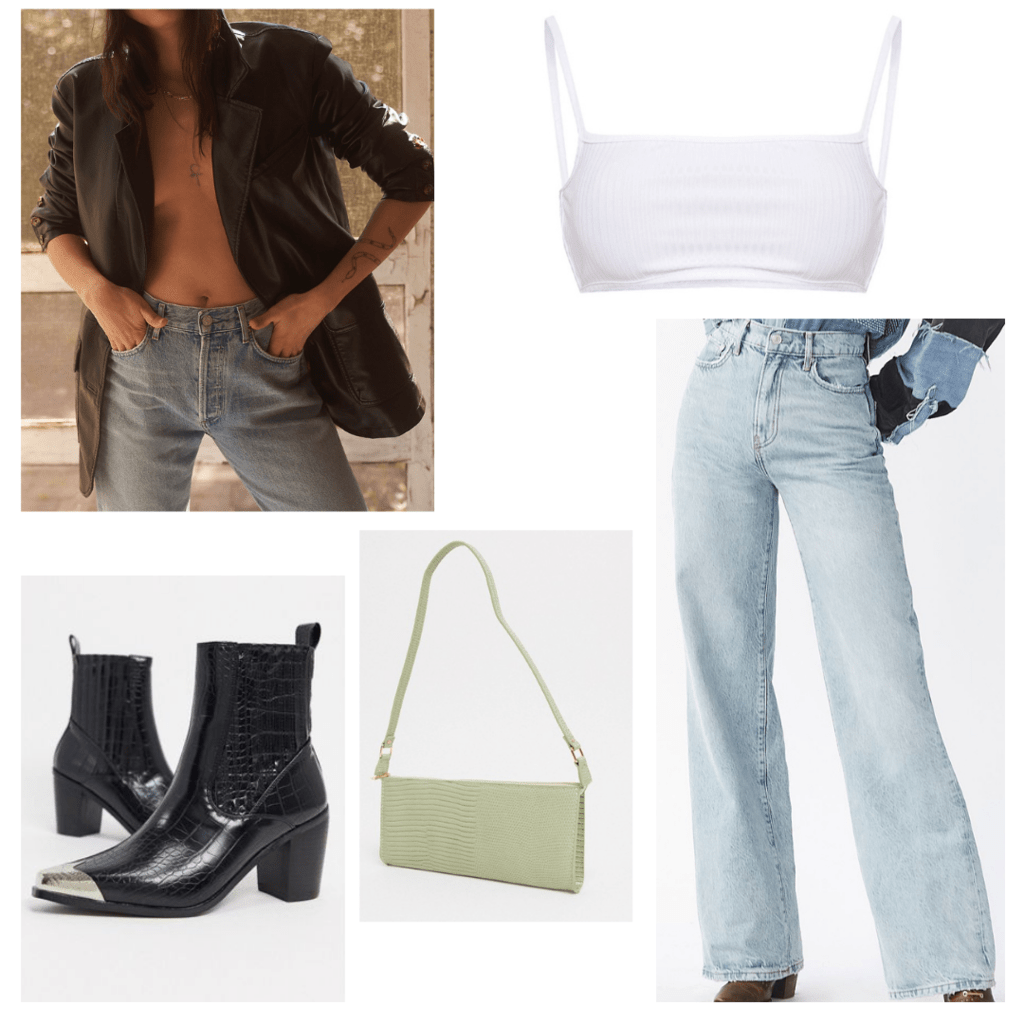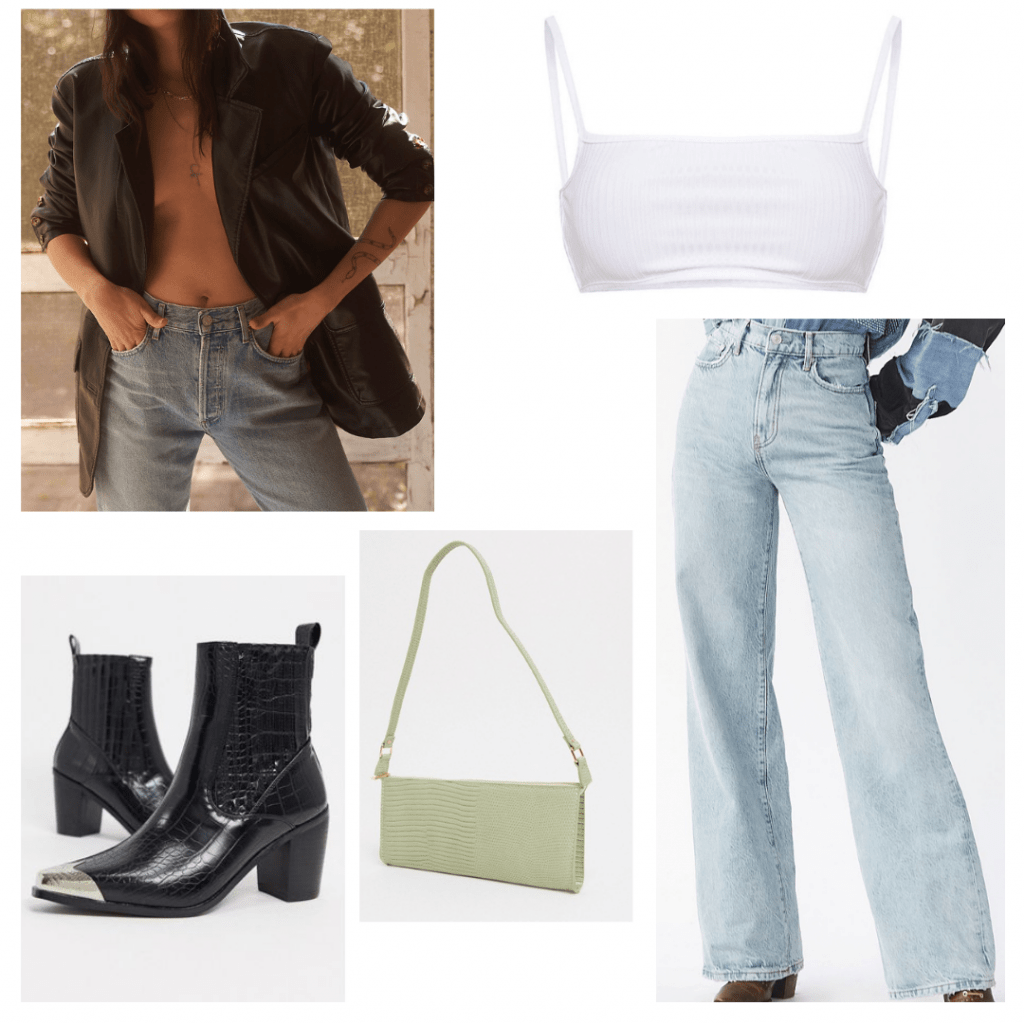 Blazer, Top, Boots, Bag, Jeans
Model-off-duty this season is brought to you by oversized blazers. Balance out an edgy on trend leather blazer with some light wash jeans and summer's spill over trend: bra tops.
Accessorize with of the moment accessories that scream cool model like a 2000s mini bag in lime green and some cowboy-inspired boots. Casual and edgy à la Kaia and Kendall.
2. The Tonal Look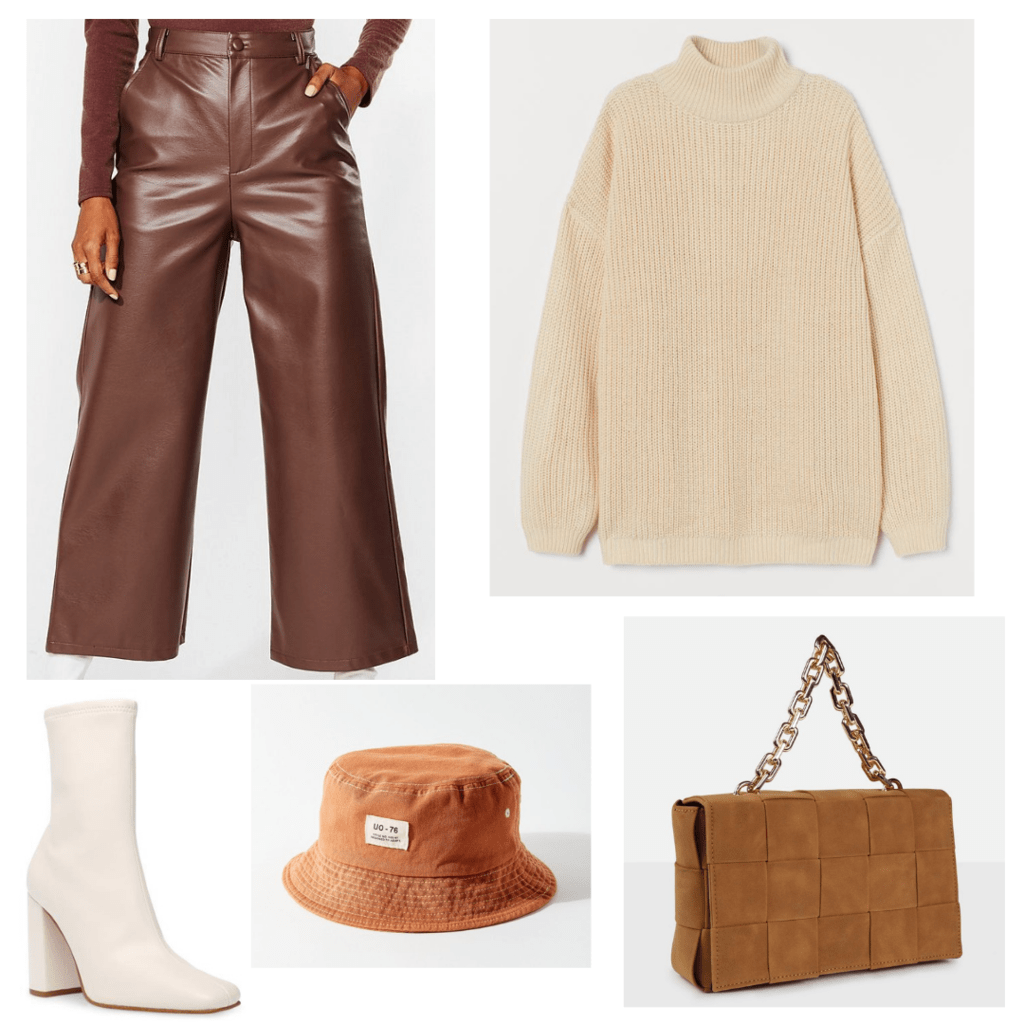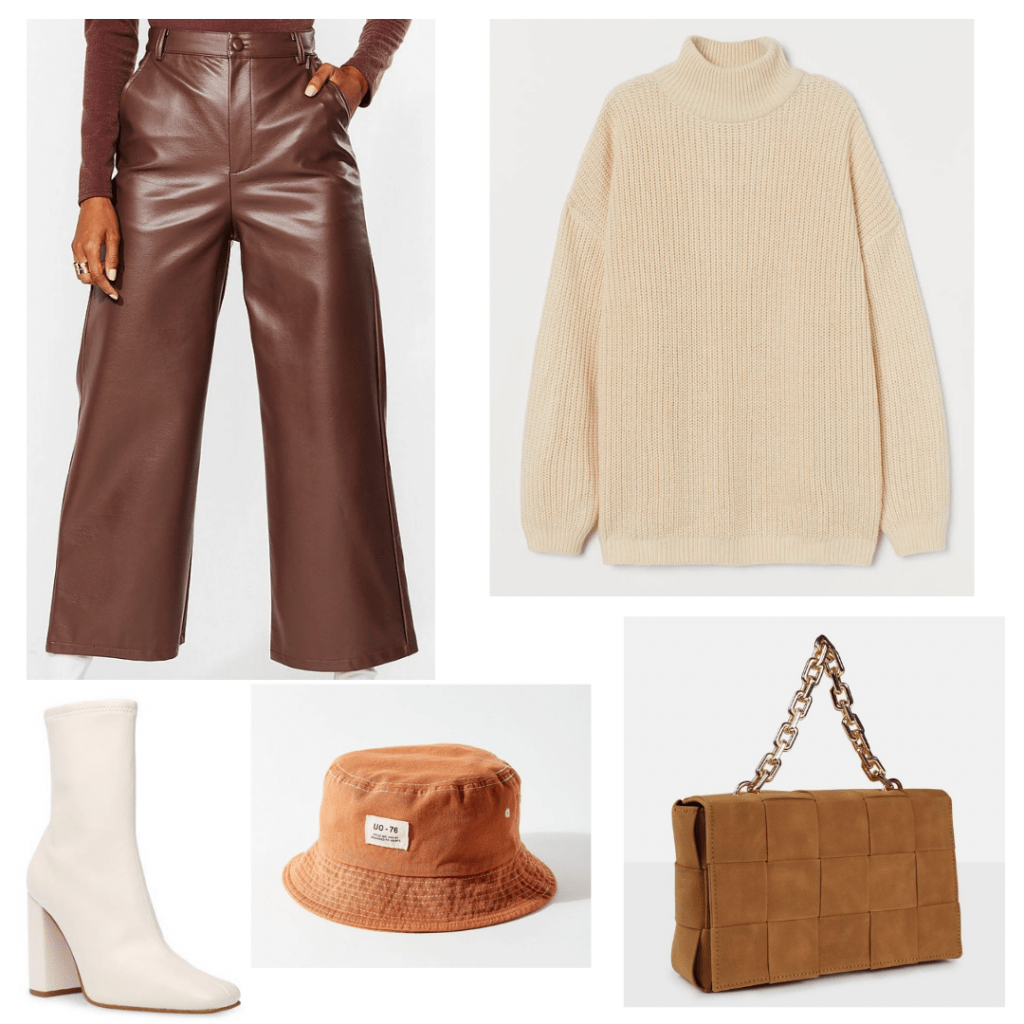 Pants, Sweater, Boots, Hat, Bag
If Fall 2020 was a book, it would be called 50 shades of brown. So here's how to reinvent the classic Instagram pumpkin patch look. Chocolate brown is the Christian Grey of browns for fall 2020, and of course leather everything is the way to go.
Pair the sleek pieces with a chunky turtleneck sweater while adding tones of brown with your accessories like a bucket hat and a suede bag.
Finish off your look with my favorite boots to ever make a come back: white go-go boots. Who would have thought, fall with no over the knee suede boots? 2020 is the year where anything is possible.
3. The Reinvented Preppy Look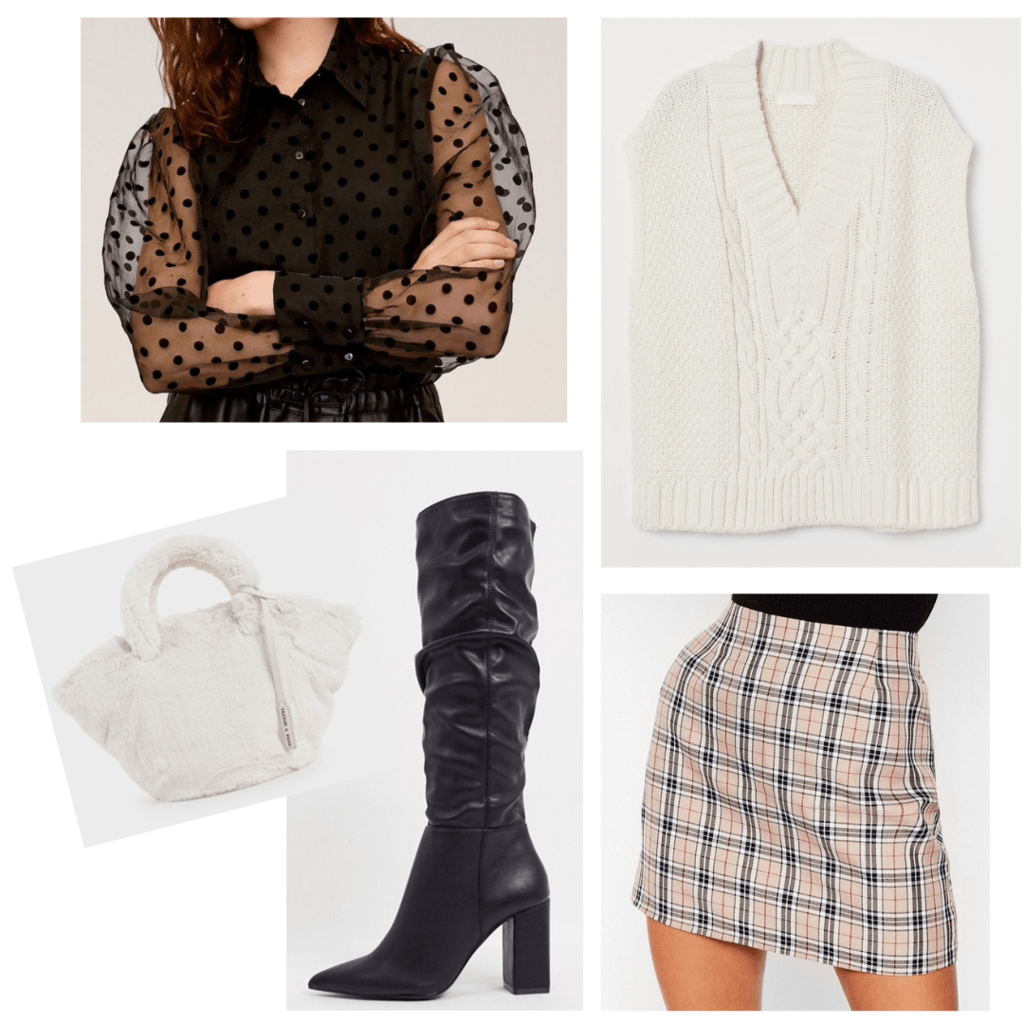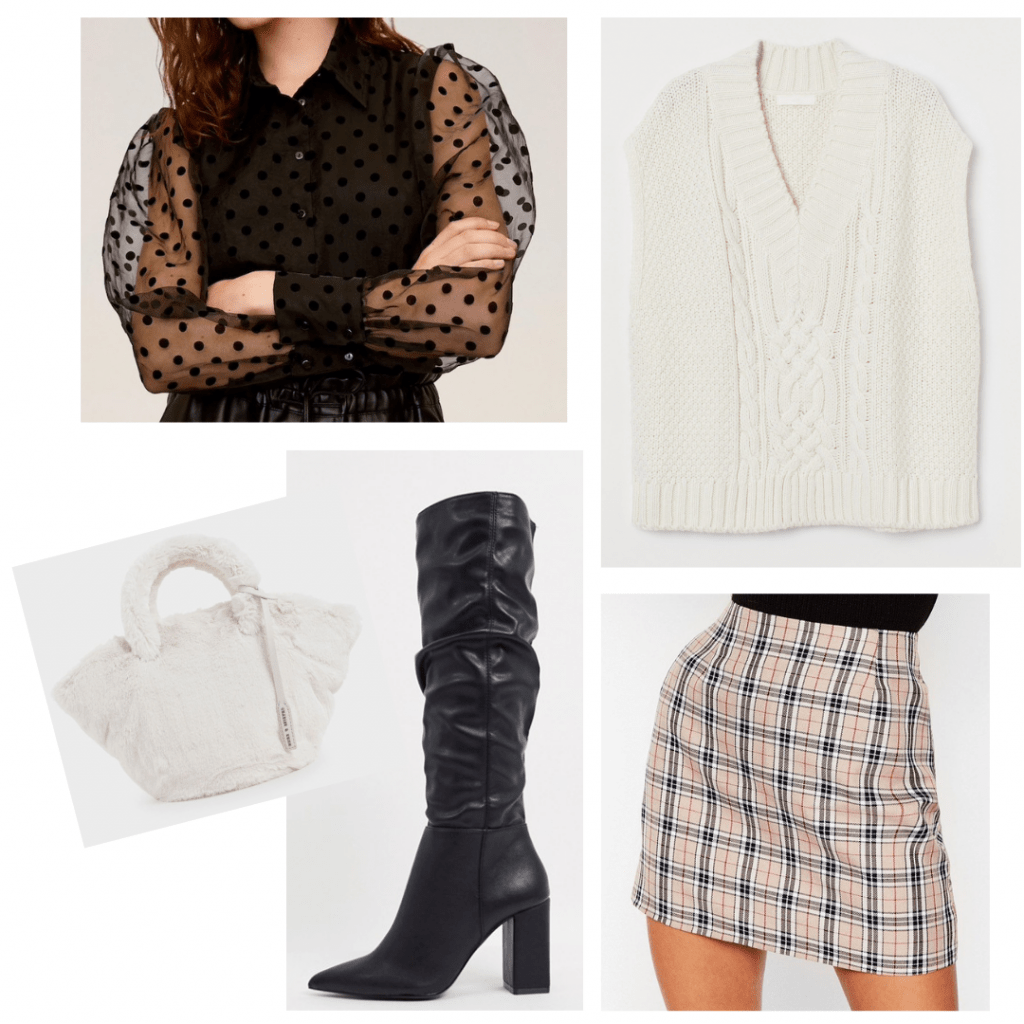 Blouse, Vest, Bag, Boots, Skirt
While Blair Waldorf seemed to have covered the full however many yards there are of preppy, I'm happy to say that 2020 has a new look. Classic preppy staples like plaid skirts and cable knit vests are reinvented when you pair them with organza tops and leather thigh high boots.
All you need is headband and this would get a Blair Waldorf stamp of approval. xoxo
4. The Return of Grunge Look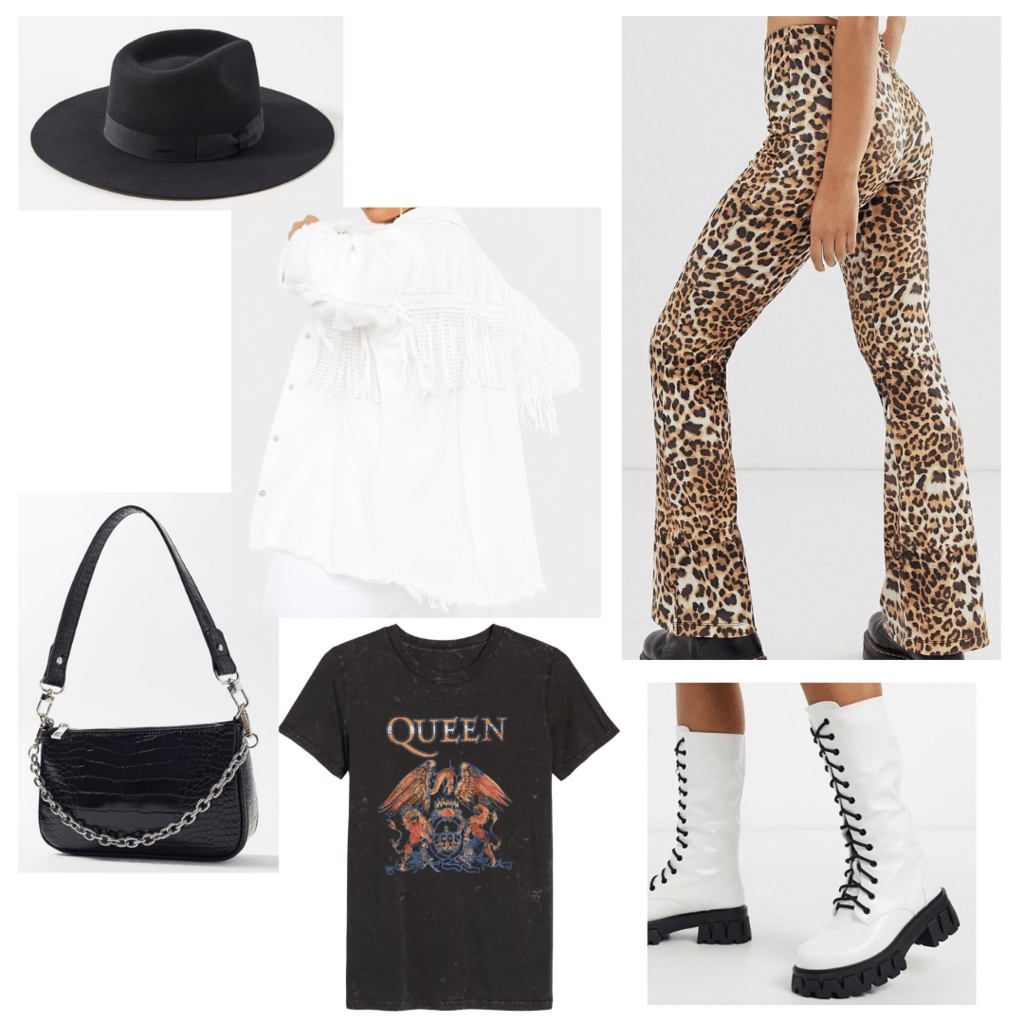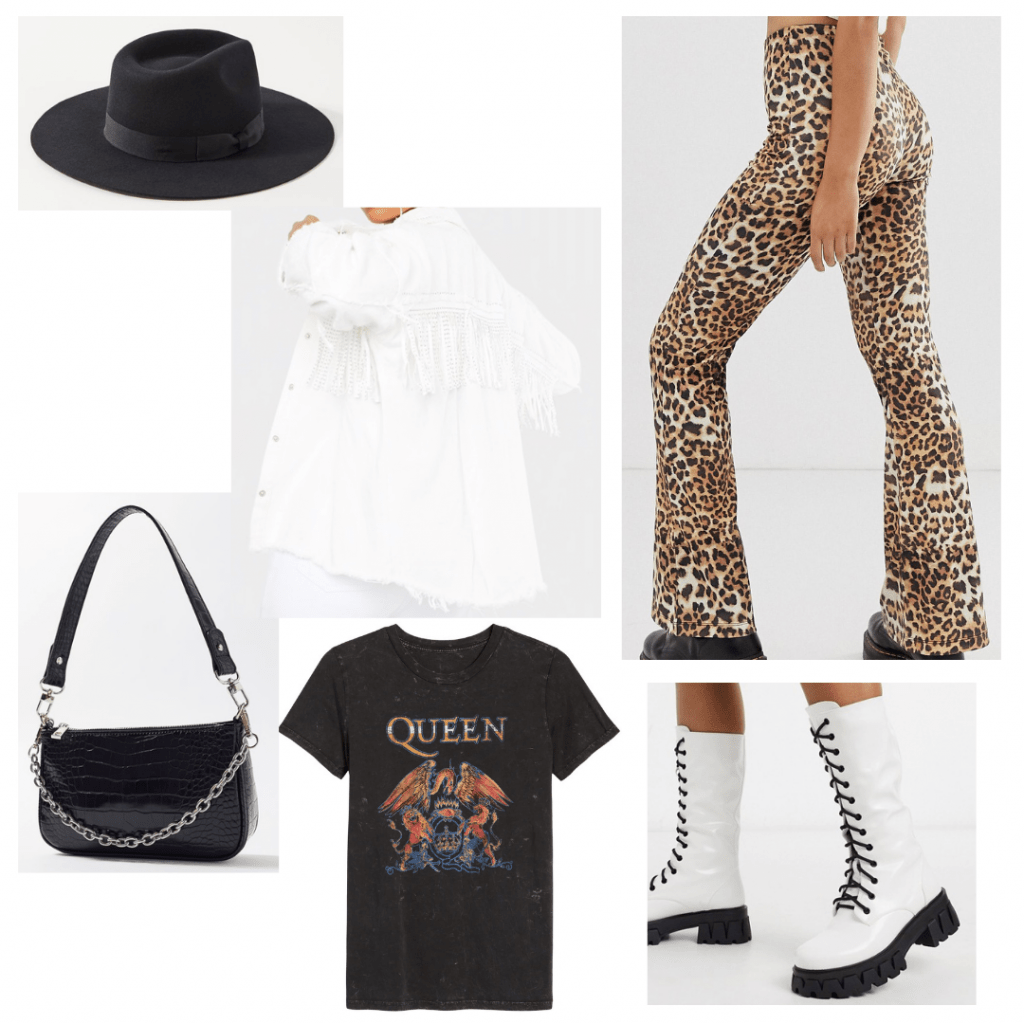 Hat, Jacket, Pants, Bag, T-shirt, Boots
I did say I like a fedora hat just like any other girl, and it simply isn't fall without a fedora hat. But this time, make it cooler.
As grunge slowly makes a comeback with staples like band t-shirts and every girl's must have, chunky combat boots, pairing grungy staples with on trend animal print gives them a whole new look.
Top this fall 2020 outfit off with 2020's favorite bag, the mini, and one of the year's top trends, western inspired clothes, like this fringe shacket.
What fall 2020 trend are you most excited to wear?
Now raise whatever pumpkin inspired drink you have and take off your tan fedora's for what promises to be the trendiest fall yet.
Did we miss any trends for the coming season? What look will you be going for in the fall? Let us know!