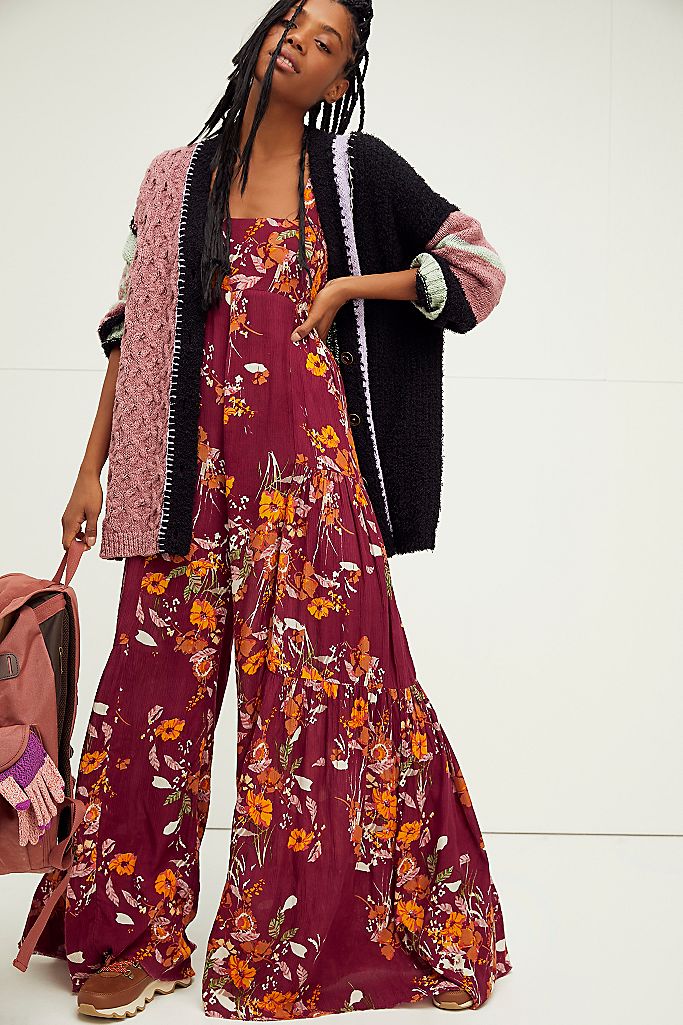 One of my personal favorite style trends is maximalist style.
If you haven't heard of it, maximalism is "the aesthetic of excess." Ever since funky patterns were popularized in the 1960s, the maximalism movement has been here to make the most of every color and design!
Basically, to dress maximalist is to embrace the idea that "more is more" and shy away from clean and simple minimalist designs and ensembles.
Here are some easy ways to start dressing in a maximalist style. Pretty soon you'll be a pro at mixing prints and rocking edgy pieces!
Mix Patterns
The first and most important rule of dressing in a maximalist style is to mix prints and patterns! This may seem super intimidating at first, but once you try it you'll find that wearing patterns together will make you see your clothing in a whole new way.
We suggest pairing a piece with a small patterned print against a piece with a larger, more eye catching print. That way, you can balance out the pieces in your outfit instead of wearing prints that are too similar. It will look super put together and artsy!
One thing I love about dressing maximalist and mixing prints is that your outfits can take a piece from bland to chic and sophisticated so quickly.
Another great and easy way to mix prints with the clothes you already have in your closet is to stay within the same color family. For example, step up a simple black look by wearing two pieces with different black and white patterns. That way your prints will be eye catching, but you won't feel too crazy!
Study the Color Wheel
A great habit to work into all of your outfits is to be mindful of the color wheel.
For those who weren't fortunate enough to take an art class or two in high school, taking a few minutes to learn about shades, hues, and complementary colors will take your looks to the next level.
Knowing your colors is great for any style, but absolutely essential for maximalist style.
Have you ever wondered how style figures can wear a bunch of different bright colors but still make it look insanely chic? It's all science!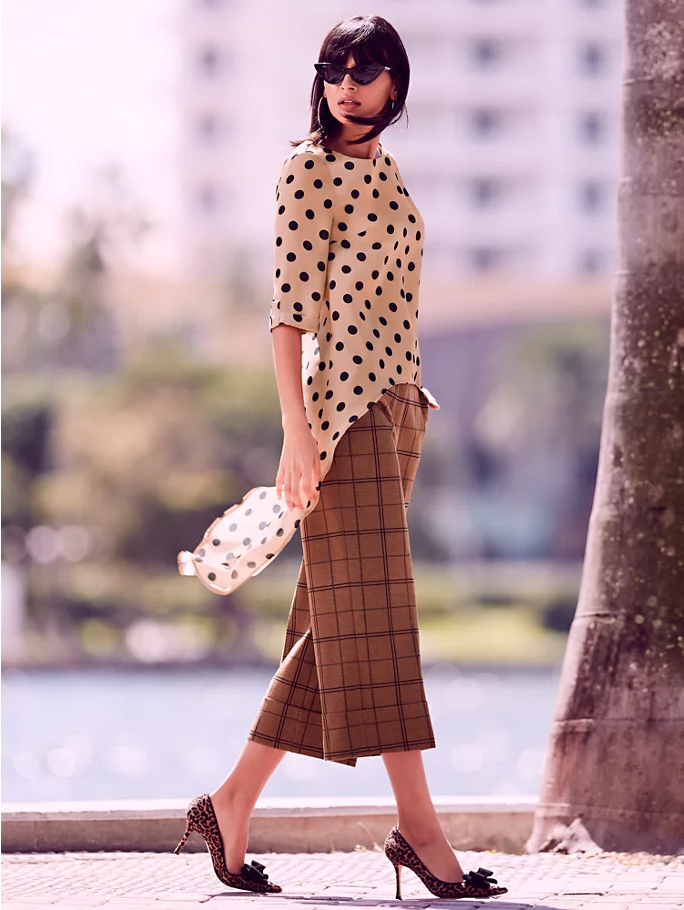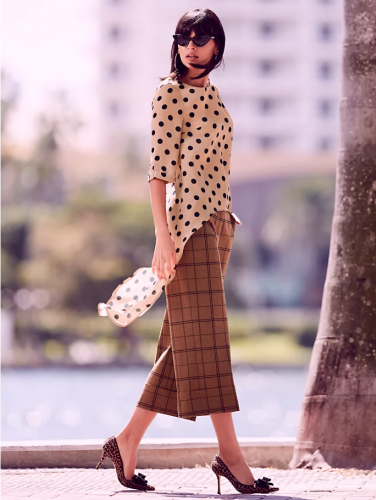 Pair pieces in shades that are analogous on the color wheel to make each color pop against the next. Or, you can use different shades of the same color to make patterns, prints, and textures all stand out.
Wear What You Love
This is the best style tip for any style! Since maximalism is about incorporating excess into your wardrobe, this is the chance to bring out all the eclectic pieces you love.
Band t-shirts, artistic patterns, and bright colors don't always work well with other styles. With maximalism, there are infinite possibilities of how to layer, style, and pair these pieces with each other.
You wouldn't want to wear an outfit full of pieces you don't love, right?
Even though maximalism is about combining many different clothes for one outfit, each piece should be something that's special to you and that you enjoy wearing!
Invest in Statement Pieces
We hear so often to invest in those timeless, classic, goes-with-everything pieces. Usually, when we think of an "investment piece" it's a camel coat, an LBD, or a basic pair of heels.
However, stepping out of the neutral comfort zone is just as important!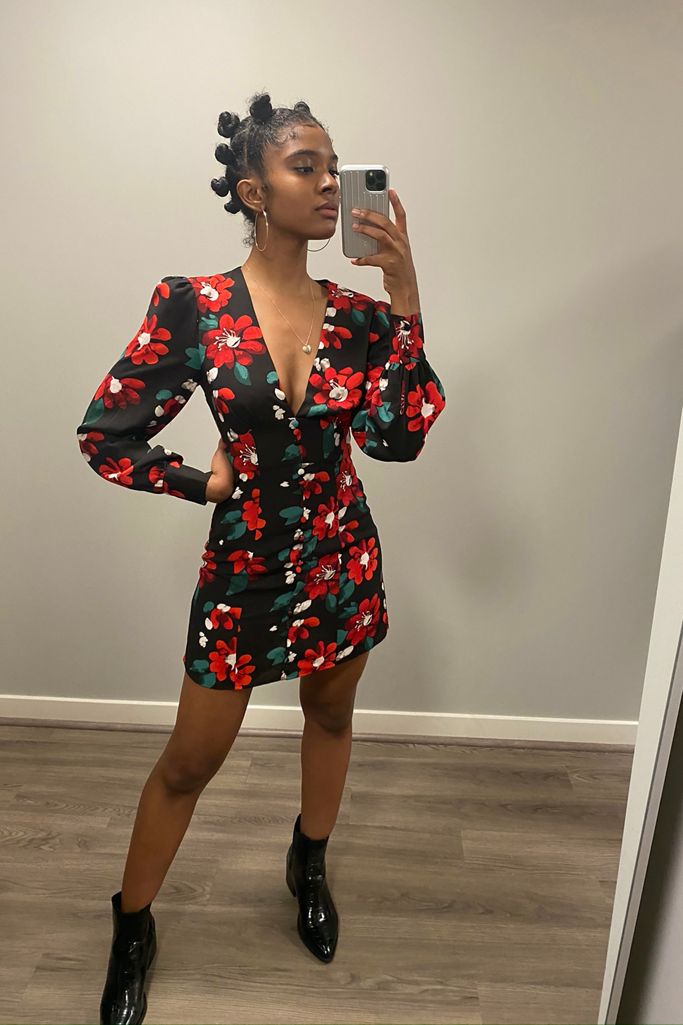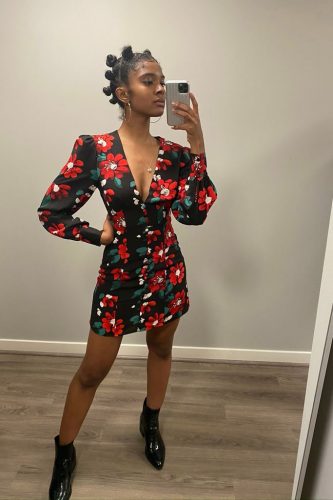 Investment pieces are often neutral because we want them to match with a lot of our other pieces. Why can't a piece in a bold, fun color do the same?
Once you learn how to pair colors and work them into your ensembles, you'll be able to pair cool pieces like a fun green turtleneck or a lavender blazer with a lot more in your closet.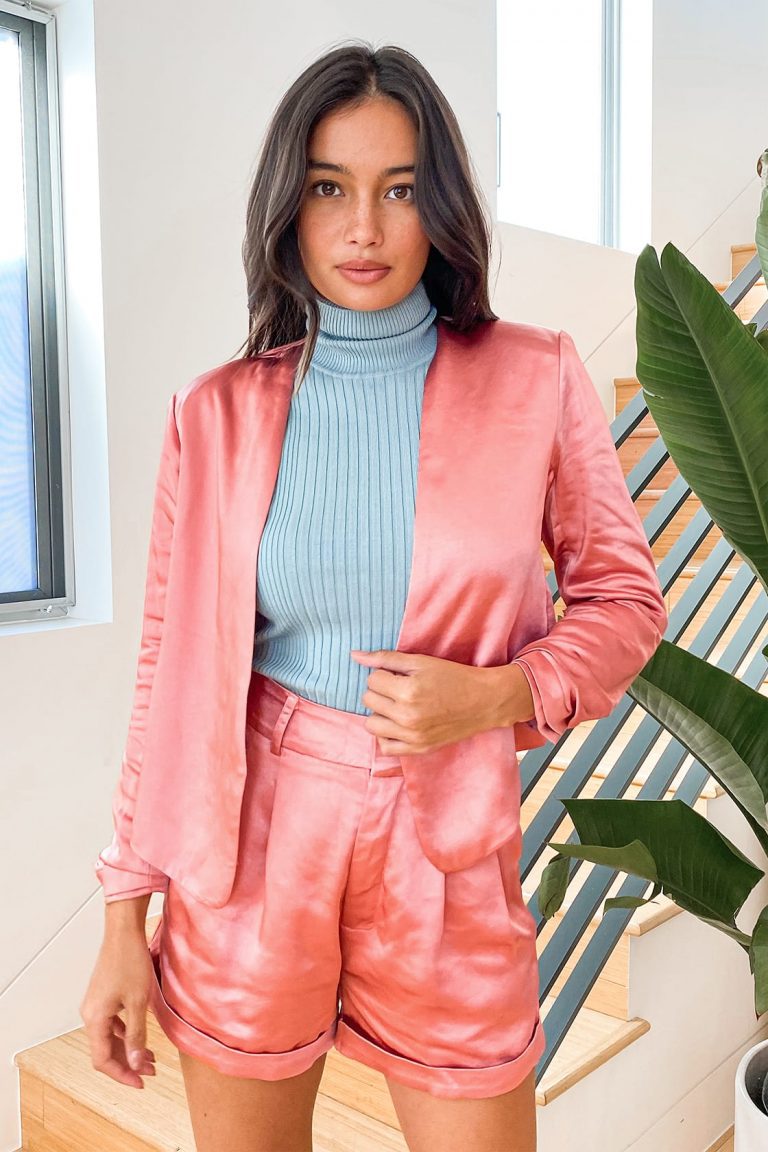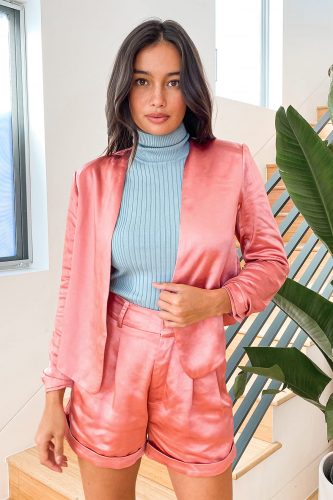 Being purposeful about what you invest in is important too, of course. If you love a brightly colored piece but you know it won't pair well with a lot of the other pieces in your closet, pass on it.
Instead, start building your wardrobe with unique, one-of-a-kind pieces that can be worn many different ways across your closet.
Pay Attention to Texture
Since maximalist style is about embracing the excess, layers are an essential part of any maximalist look. From layering shirts with different hemlines to a fun pair of stockings under ripped jeans, texture is a lot more important than you may think.
Over and above the texture of any individual piece, the texture that your outfit creates by layering is even more important! Think about combining pieces with different structures, lengths, and sizes to create more interest in your outfit.
Additionally, maximalist outfits can be a great way to show off those fun textured pieces you haven't had the chance to wear. 
Try working a fur coat, studded leather boots, a vinyl skirt, or an oversized tweed blazer into your look! These pieces are classic yet with an unexpected twist at the same time.
Takeaways
Dressing maximalist means you'll have to think a little further than breaking out the first pieces you see in your closet. But, it gives you the chance to show off your statement pieces AND your ability to wear what you want and rock a completely wild ensemble.
If you want to experiment but don't know where to start, try going thrifting and picking out a few pieces you like, but wouldn't normally wear. Or, start from your closet and pair pieces together in a way you have never worn them – by similar colors, contrasting textures, or complimentary silhouettes.
Over and above all else, having a maximalist style is about dressing for YOU. It's about an excess of pieces that make you happy to wear and happy to experiment with pairing in different ways.
What Do You Think About Dressing Maximalist?
Would you wear a maximalist inspired outfit? Do you have any bright, fun, or patterned statement pieces?
Let me know in the comments!