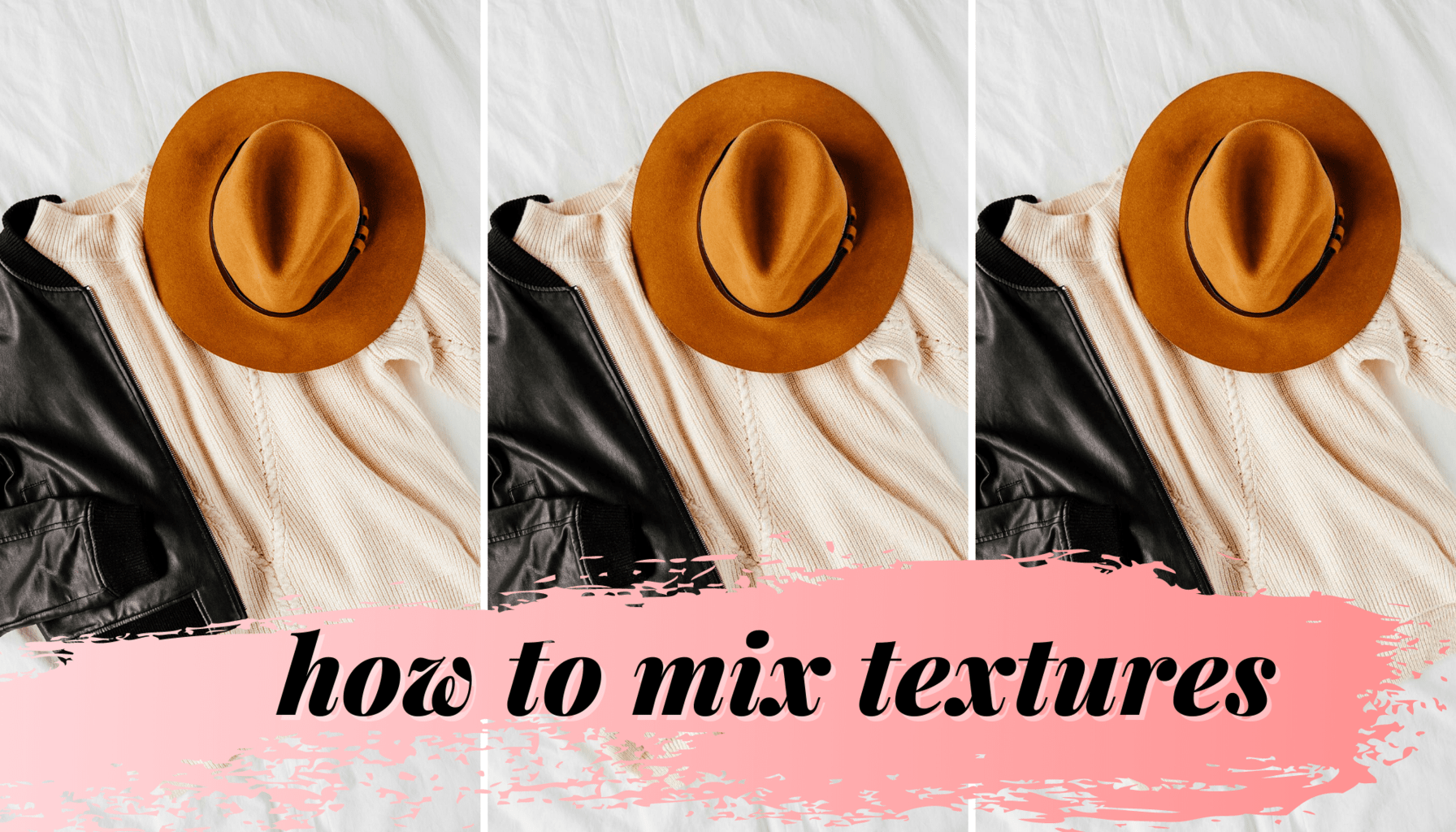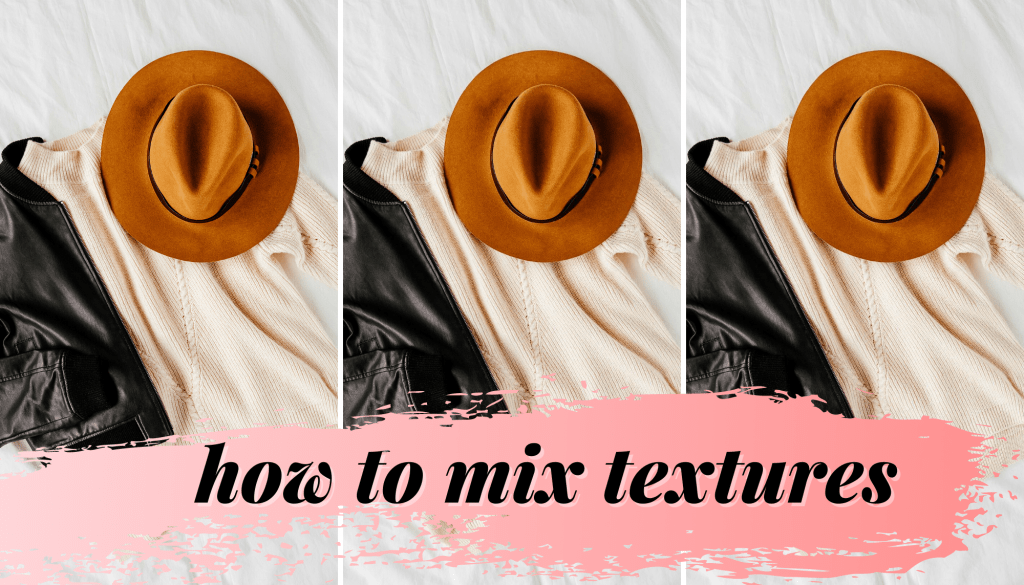 In this post I'm going to talk about mixing textures, listing popular clothing textures and how you can pair them for your best outfits ever. 
When I think of the outfits that stand out on fashionable bloggers or stylish TV characters, I realize that they are often unified by a common element: an unexpected, eclectic mix. Fashion mags talk a lot about mixing prints, but mixing textures can have that "wow" effect, too. 
Playing around with texture is a great way to mix things up in your wardrobe.
Even a look that's all solid colors, becomes eye-catching when the pieces are all of noticeably different materials. 
This may not be something you've thought about a lot, but take a moment to do so now. A cotton tee and a cotton hoodie? Boring. A cotton tee and a corduroy jacket? Now we're getting somewhere.
This trick is not easy to describe in words; it's the kind of thing that you should keep in the back of your mind and try out in your closet. But I want to provide some examples of mixed textures to get you thinking about the kinds of materials that look fashion-forward when worn together.
Below, I'll list some of the most common clothing textures and some information on how to style each. Then, I'll share a couple of outfit ideas to get your ideas going.
The whole idea is to put things together your normally wouldn't – so while my tips will focus on texture, I hope your ultimate takeaway will be to take a risk and try something different with your styling.
Corduroy
Corduroy is the perfect textile for adding a subtle texture into your wardrobe. You can easily pair a variety of pieces with corduroy.
The most popular color for corduroy fabric is light brown; however, corduroy comes in a rainbow of shades from black to purple and green. 
How to style? Wear corduroy overalls for an indie vibe. Pants and jackets also work for any casual outfit. You can also use corduroy accessories, such as your backpack, for a more unique look.
Denim
Denim jeans are a signature item in every college girl's closet. We don't have to tell you why jeans are awesome. But let's look at denim as a texture a little further.
The key is to use denim in your outfits beyond jeans. Denim vests, jackets, tops, hats, and bags are unexpected and make your outfit feel more unique. 
Furthermore, DIYing your denim is soo in right now. Get yourself a denim jacket from the thrift store and decorate the back with some fabric paint for a personalized look. 
Lace
Lace has a very feminine feel to it. Its intricate designs and delicate structure give it a sweet, yet sophisticated vibe. It is also commonly associated with lingerie, meaning it can also give off an alluring vibe.
Incorporating more lace into your look is a great way to soften your outfit. Lace can also give a look a sexy, edgy vibe, depending on how you style it. (Mixing textures 101!) For instance, try pairing a lace bodysuit with a bomber jacket and jeans for a night on the town. The lace accent will elevate the ensemble. 
Additionally, lace makes a great choice for more formal events.
Silk/Satin
If you would rather keep lace as an undergarment, silk is the perfect substitute to use in your outfits. 
Silk has a sleek and shiny texture, making it an excellent choice for more formal attire. The way that light reflects off silk makes it especially glamorous. Dresses, button down shirts, and cami tops are the most popular silk garments on the market today. 
Wear a silk cami paired with jeans on a date night out when you want to get a little more dressed up. For bigger occasions like weddings, a colorful silk dress creates a very elegant appearance. 
Cable Knit
Sweater weather is right around the corner and we want you sporting the cutest and coziest sweaters!
Although cotton hoodies are a student staple item, especially during the cooler seasons, cable knit is a fun texture that screams comfort and warmth. 
Any knit sweater is sure to keep you warm and is also a great layering piece for a textured outfit. 
Cable knit bottoms and winter accessories also do the trick to add texture to any ensemble. Definitely stock up on some knit socks and gloves this year for a versatile look that will keep you warm.  
(faux) Leather
Leather is the ultimate fabric for an edgy fashion vibe.
Considering the environment and your budget, we recommend sticking with the faux stuff. You can still find really nice, high-quality pieces that will make your outfit stand out.
Despite its prominence in grunge styles, leather can truly mold itself to fit any occasion. Leather jackets can be styled hundreds of different ways for a true boss vibe. Faux leather pants and leggings are also a huge trending style for the fall season.
Sheer/Mesh
Due to its transparency, mesh is a fun texture to layer in your outfits.
You can throw a mesh top over a sports bra during a workout session or over a bandeau when you're getting more dressed up.
Mesh tights are also super eye-catching and can be the perfect bold addition to any outfit.
Plush
If you wish, you can now wear your blanket outside of your house without the complications of actually wearing a blanket everywhere. Just invest in some plush garments for a fluffy feel. 
You will look extra comfy in plush pieces. Big plush jackets, like the teddy-bear bomber jacket above, also make for a glam addition to an evening outfit. Depending on what you're dressing up for, you can be comfy and casual or more extravagant with this texture. 
Mixing Textures: Outfit Ideas to Get You Started
Mixing textures makes for super creative outfits that are sure to turn heads.
There is no exact formula for mixing textures. In fact, we recommend you try out a bunch of different textures for different occasions to see what you like best.
Without even knowing it, you already mix and match texture in your daily outfits. However, internationally pairing certain textures can help to determine the focus for the style.
These texture dichotomies will help move your style away from basic cotton looks to more multifaceted ensembles.
Pairing 1: Silk and Denim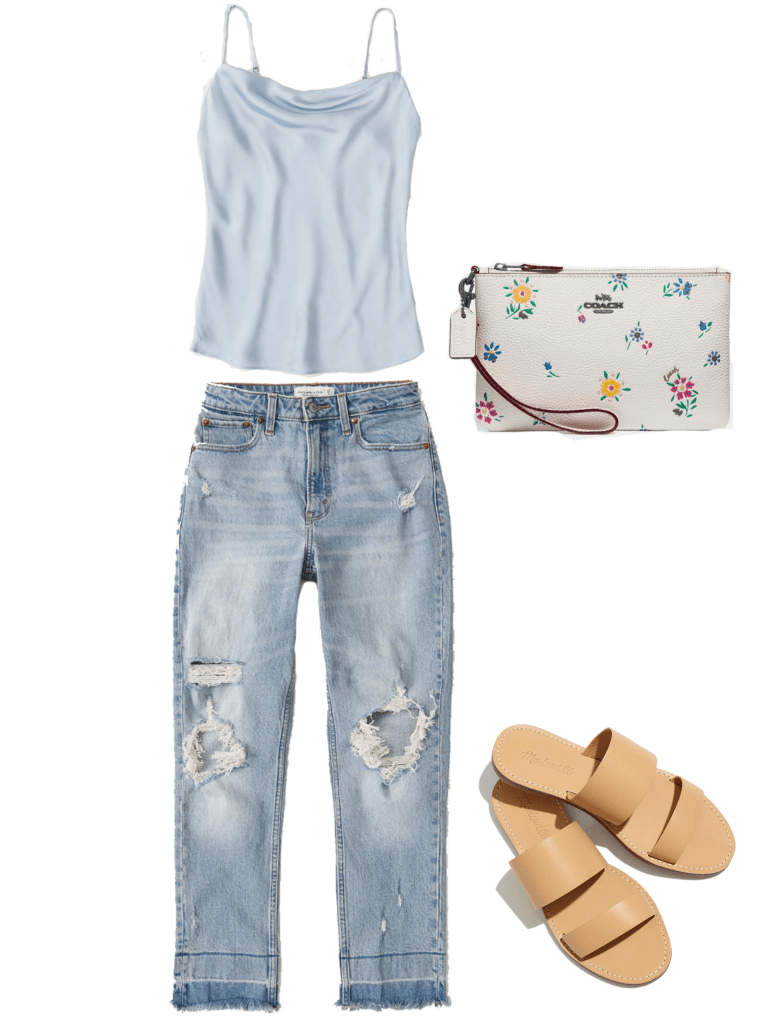 Silk, lace and denim make for a great evening look.
These textures complement each other so well as they are true opposites. The sheen and softness of silk with the more rough and scratchy feeling of denim creates a perfect balance. You'll end up with the ideal composition for a dressy, but not too dressy, outfit.
Pairing 2: Corduroy and Cable Knit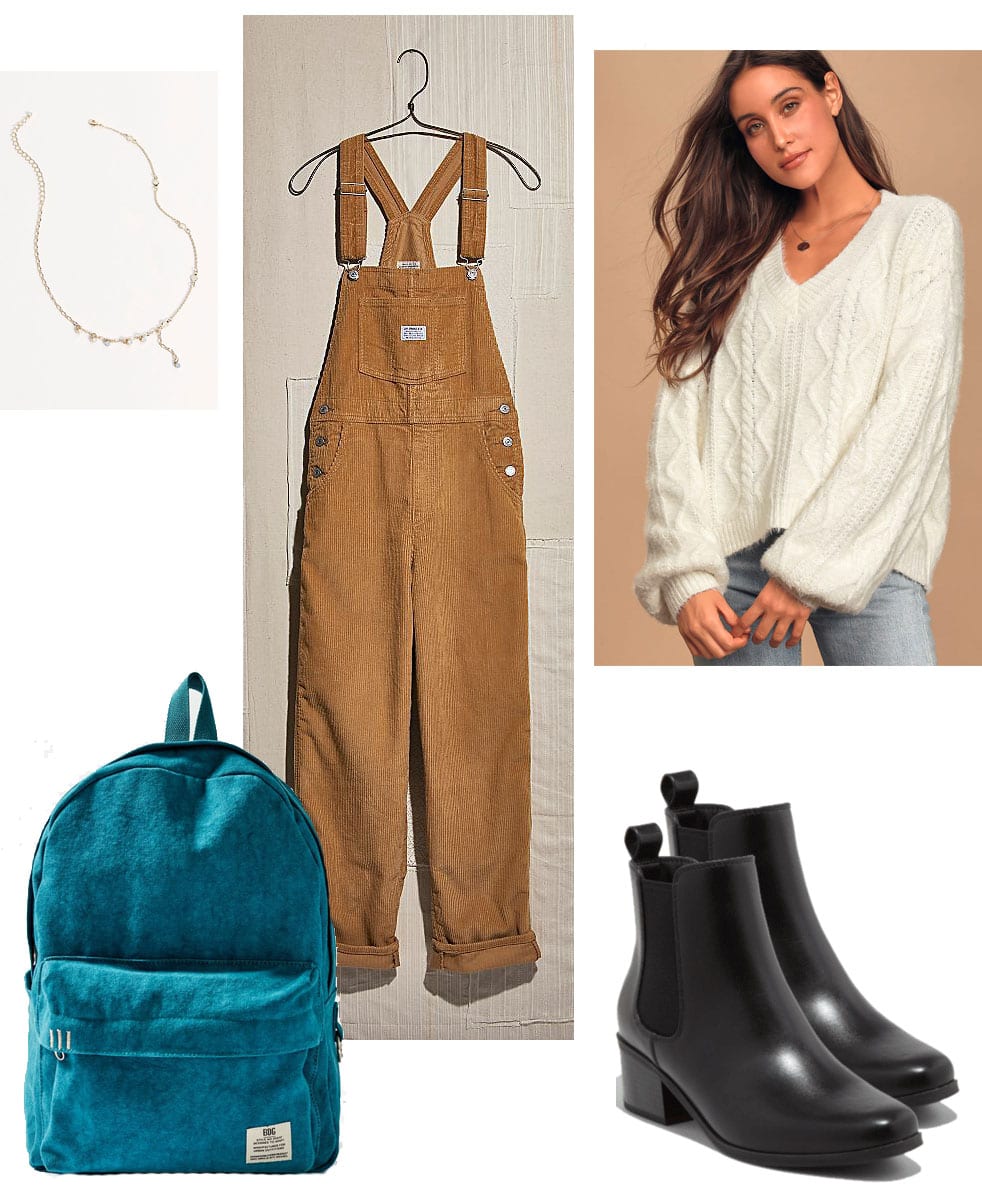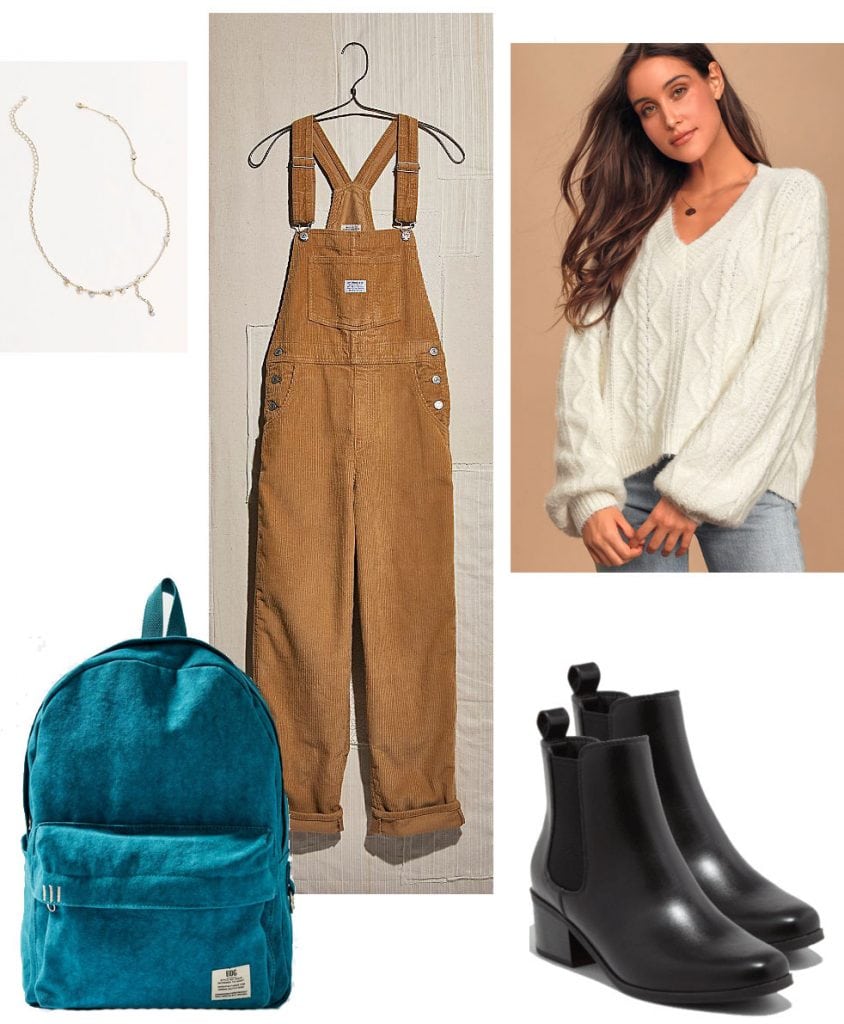 Corduroy and cable knit might just be the ultimate fall combo.
These textures both offer a different pattern that just connects so well. Cable knit and corduroy are both more neutral and casual textures. Paired together, they create a the perfect put-together-but-super-comfy fall outfit.
How are you mixing textures in your outfits?
When it comes to clothing, there are so many design details to consider. The texture is of the clothing is an exciting aspect to play around with to come up with unique looks.
Which texture do you use the most? Which texture do you want to start using more often?
Let us know in the comments down below!
Editor's note: This post was originally published in 2016; it was completely updated and revamped in 2020.