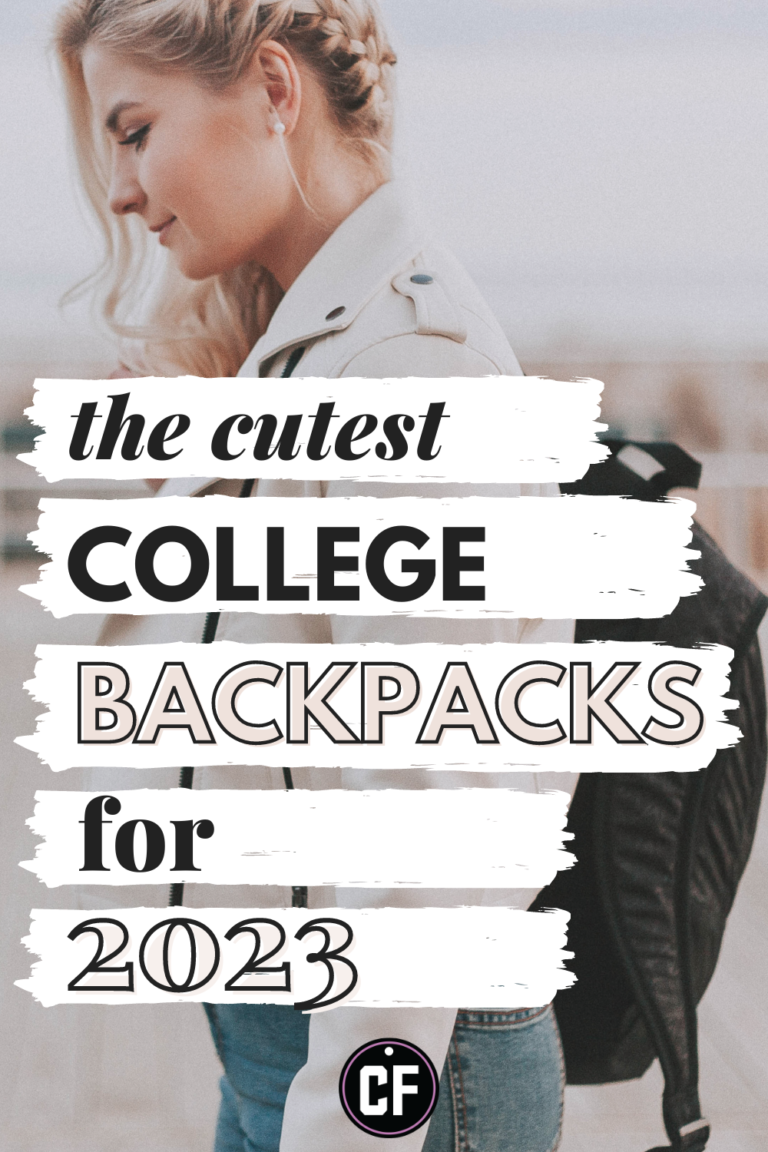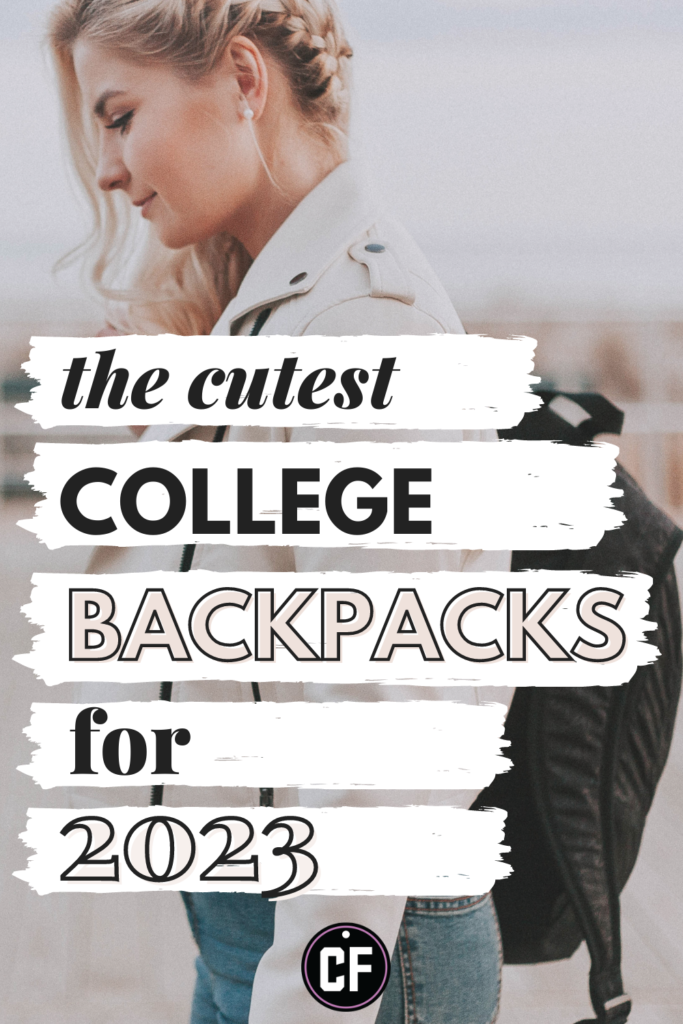 College fashionistas, with a new semester right around the corner, it's time for you to gear up with a cute backpack that will carry all of your essentials to class in style.
Your backpack is not just what holds your schoolbooks, but a daily accessory that is a part of your aesthetic identity. You want to make sure that the bag that holds your daily essentials for class is one that you love. Purchasing a backpack that aligns with your lifestyle and aesthetic will make it so easy for you to carry your style around with you everywhere you go!
RELATED READING: The Best College Backpacks & Bags Under $100
This essential daily accessory comes in an abundance of shapes, colors, and sizes. From minimalistic to grunge, we've rounded up the most stylish backpacks on the market.
We've also included tips on choosing your perfect college backpack.
Check out this range of cute backpacks to find the one that will bring your style with you everywhere you go.
Related post: The 20 Best Backpacks for College Students This Year
First, here's what to look for when choosing a backpack for college:
My greatest concern about using a backpack in college was that with all reading I'd have to do, I'd have to carry more books and I would look like those middle-schoolers whose bags seem to be bigger than their entire bodies.
Luckily, that wasn't the case. Here's exactly how to pick the backpack that is best for you:
1. Size
It goes without saying that you need to be aware of the size of the bag you're looking for.
The backpack size you need depends on what you intend to carry and what you can carry. If your class requires lots of books or you need to lug a laptop around, you're going to need a full-size backpack for college.
If you mostly make small notes during lectures or don't need to bring textbooks around, you can get away with a smaller bag.
2. Straps
After how much your backpack can contain, how you carry it is the next most important question to ask. Check if the straps are adjustable so that the weight you carry can be easily spaced out along your back.
Consider if padded shoulders are the best for you or if you would find them extra weight.
Also, be aware of other ways to carry your backpack. Most have handles on the top for convenience, and some can be worn crossbody.
3. Style
This is where your personal preferences and tastes come in.
Whether you want a simple backpack, one with a laptop holder (invaluable nowadays), one with lots of compartments, or one that converts into another type of bag, the choice is up to you and your needs.
Below, we've got tons of cute college backpacks to fit all of these criteria!
1. Fjallraven Classic Kånken lavender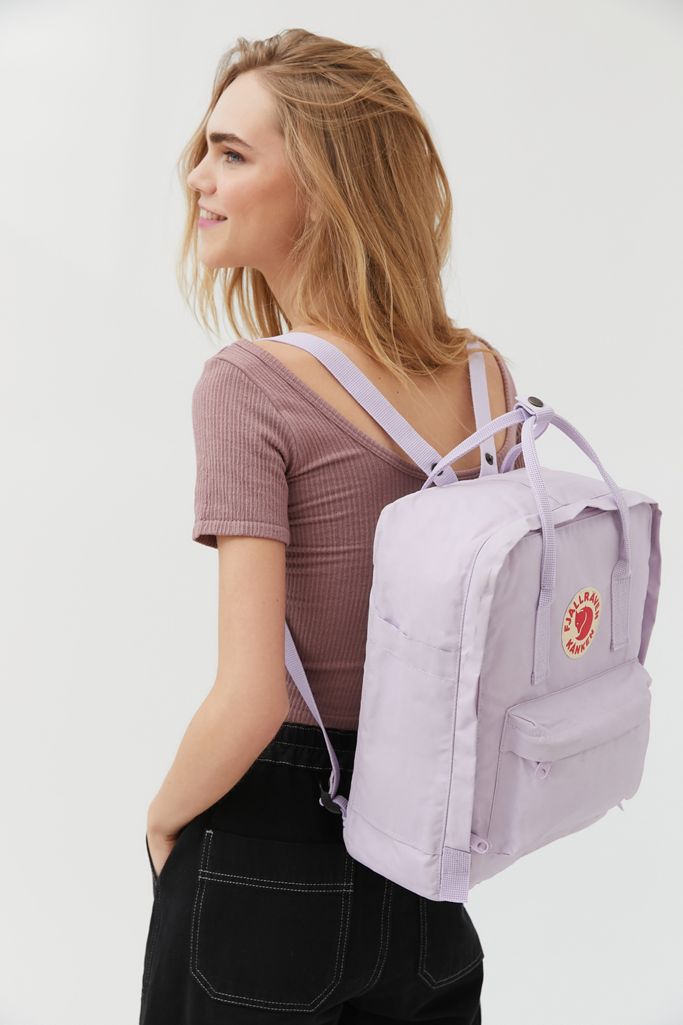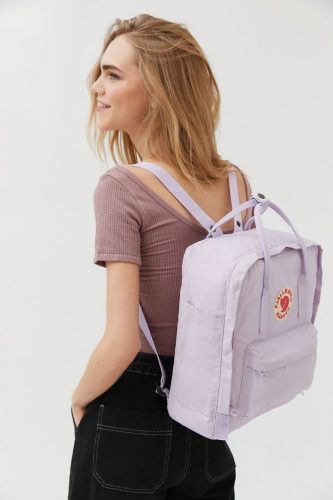 It's been spotted all over social media for a reason. This boxy, pastel purple bag has such an original design and can literally be paired with any outfit.
If pastel purple is not your gig — don't fret. This backpack comes in 38 different colors, ranging from dark solids to light shades.
2. Little Bee Vintage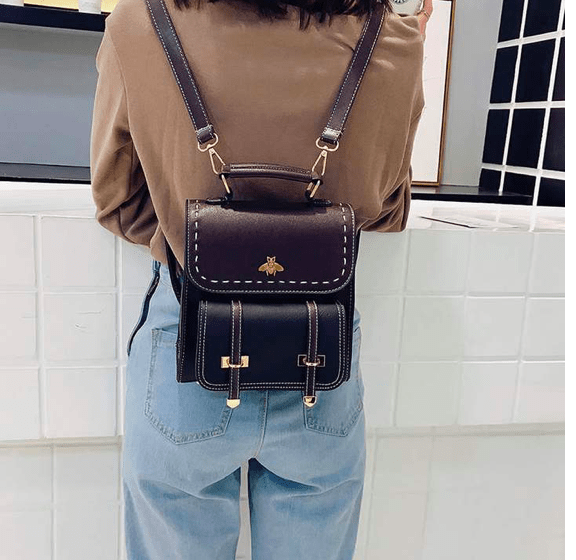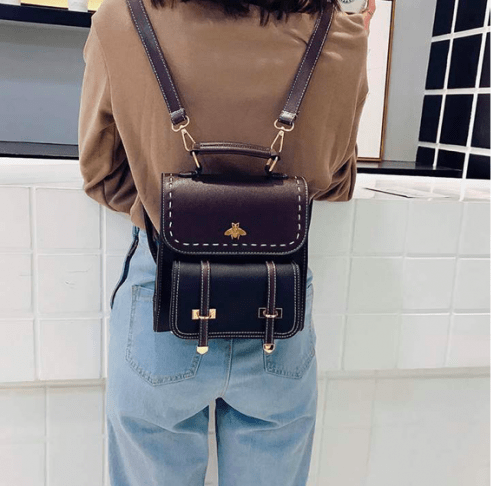 From the trim details to the iconic bee emblem, this vintage number might just be your next signature item.
The authentic-looking faux leather gives off a high-quality look and will make any outfit stand out. This is a backpack for someone who is packing light and looking to carry just the basic essentials.
3. Adidas PU Suede Mini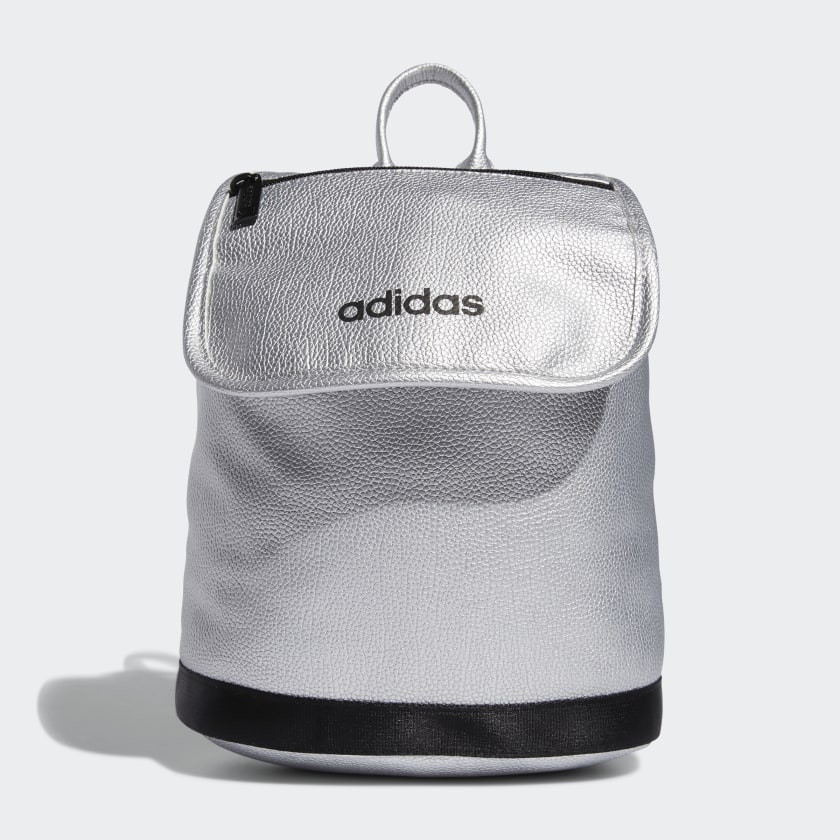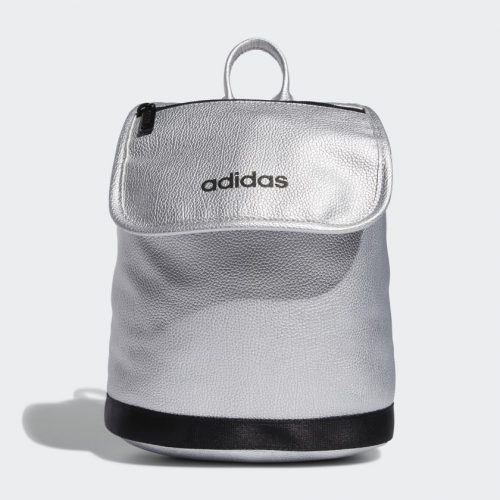 If leggings and a tank top sound like your everyday look, this pack is perfect for you. The sheer silver and black combo with the clinch closure is so sleek and easy to use throughout the day.
Both glamorous and sporty, wear this bag to match your athleisure lifestyle.
4. The North Face Borealis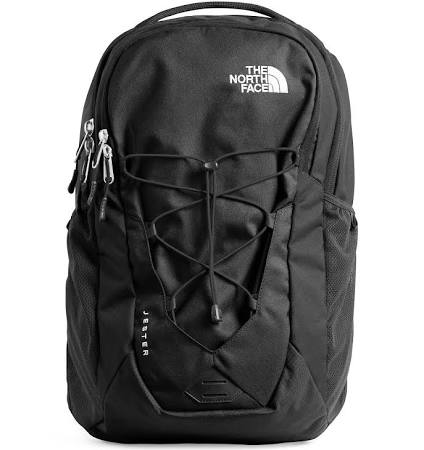 This ultra-classic backpack is a lifestyle essential that you're guaranteed to see all over campus. Perfect for any activity and any outfit, this bag will suit all your backpack needs.
On top of functionality, this bag comes in so many different colors and patterns. You can rock your favorite color with a sturdy pack that will last long after graduation.
5. Leaper Floral
By sporting these bright and fun floral patterns seen on this cute backpack, you will maintain a tropical vibe all semester long.
Pair this with your Vans for a cool skater look.
6. Notabag Convertible Tote Bag
It's a backpack, it's a tote, it's all-in-one. This cloth bag can easily double up as your college backpack and shopping bag to do your errands.
Its lightweight convertible design makes it easy to carry.
I think the blue polka dots have that bright fun feel to them and yet at the same time are so calming. The best part is, that this tote also comes in other colors such as red and gold.
7. Adidas Essentials Backpack
This being called an essentials backpack is no joke at all. With tons of space for everything you need, this bag screams versatility.
Boasting both straps and carry handles, this bag could be great for work, college, sports, or shopping.
Another word on its versatility; it comes in five colors: dark purple, black, light green, dark green and light grey.
8. JanSport Superbreak Plus soft tan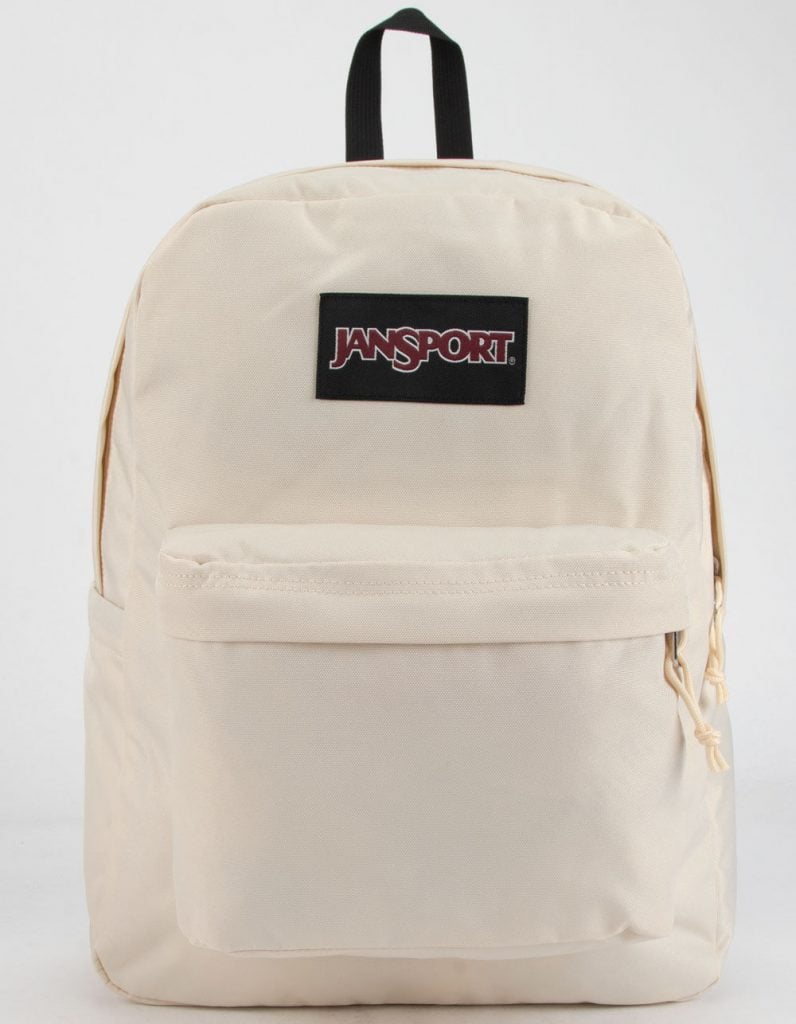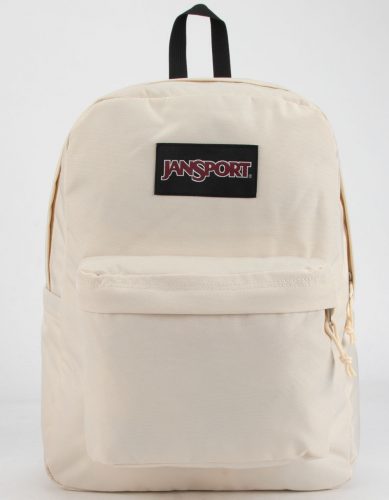 This off-white JanSport backpack is essential for girls with neutral and cream-colored wardrobes. This simple backpack will match your minimalistic color scheme.
9. Cute Tie Dye Backpack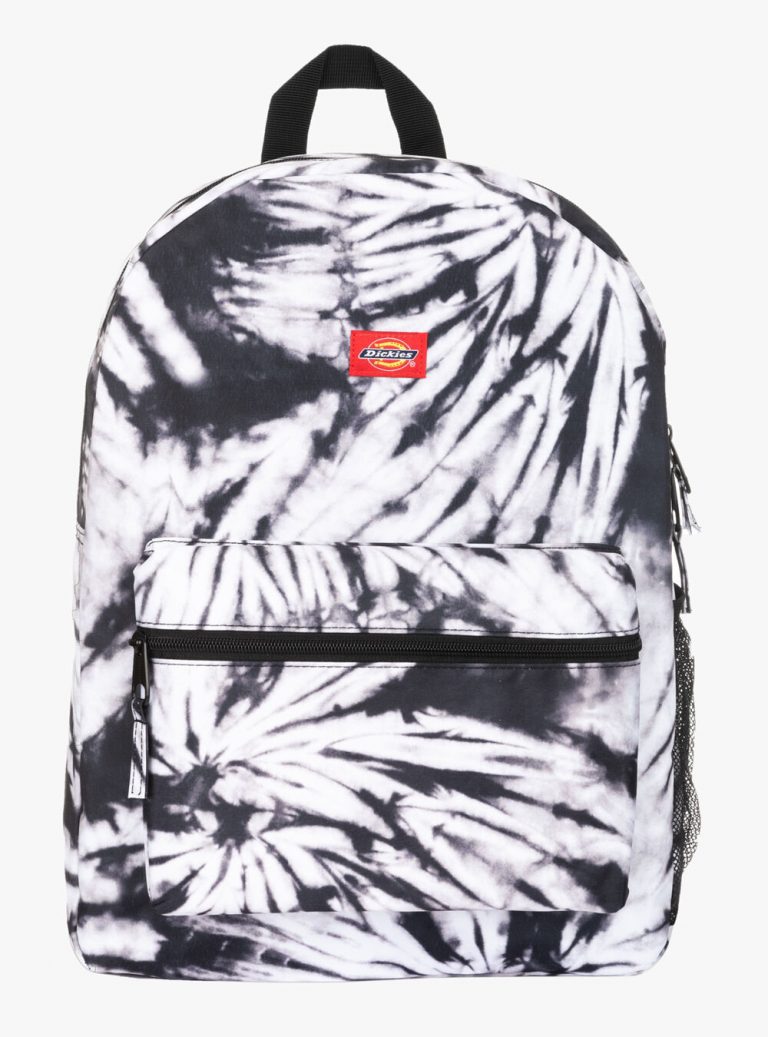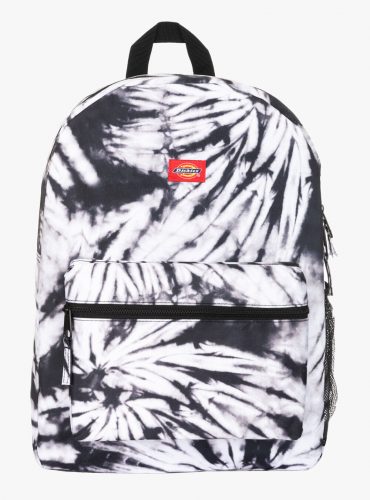 Tie-dye is so in right now and so is this bag.
If you're looking to incorporate streetwear into your style, this backpack is what you need. Streetwear is all about sporting a distinctive style and this bag will definitely do that for you.
10. Nike Unisex-Adult Brasilia
For all the college athletes and gym-goers, this hot pink Nike backpack is everything.
This pack comes with 4 slip pockets and 4 exterior pockets, giving you all the space you could need for both school and the gym.
11. UO Flower District Tote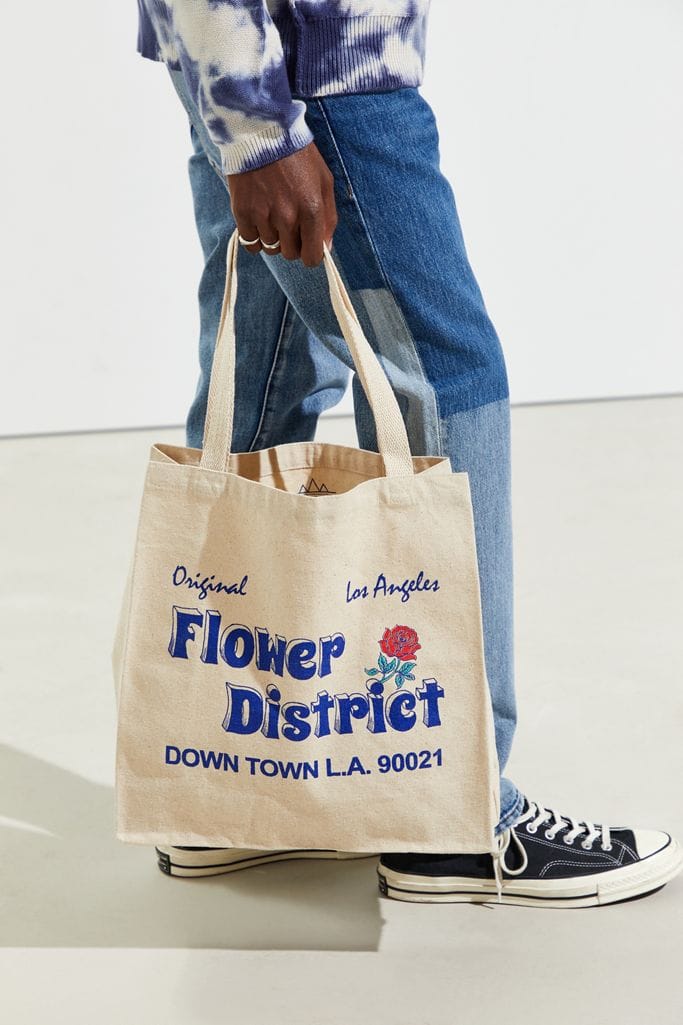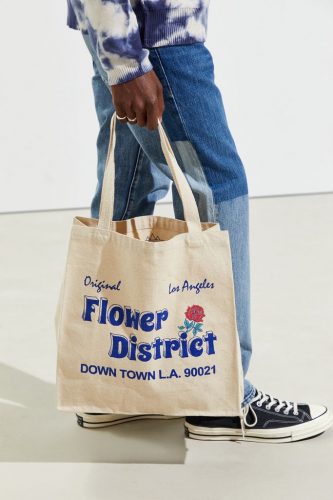 Represent LA's Flower District no matter where you live with this cute tan printed tote.
Complement some boyfriend jeans or an oversized t-shirt with this tote for a laid-back look.
12. Zebra Stripe
Go wild with this tiger-striped backpack from Billabong. I love it for its youthful, adventurous look.
There are pouches both on the outside and on the inside for extra space and it's not complete without some trusty adjustable straps.
13. Clear Training Bag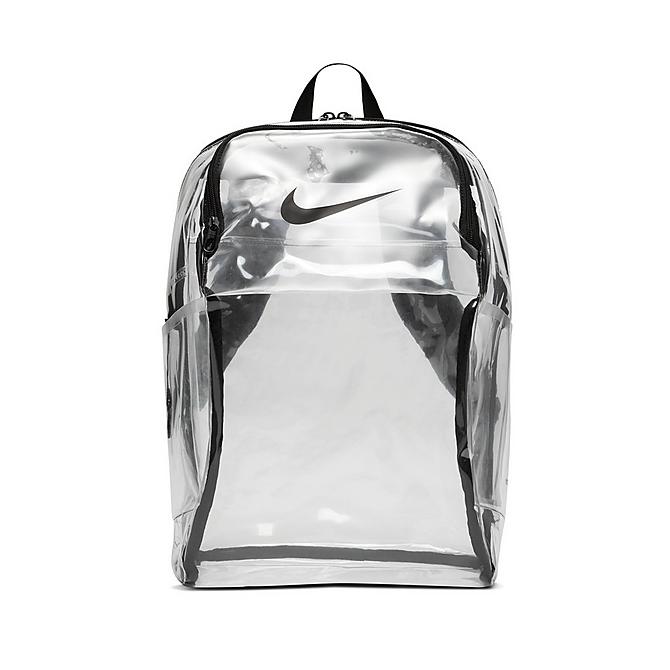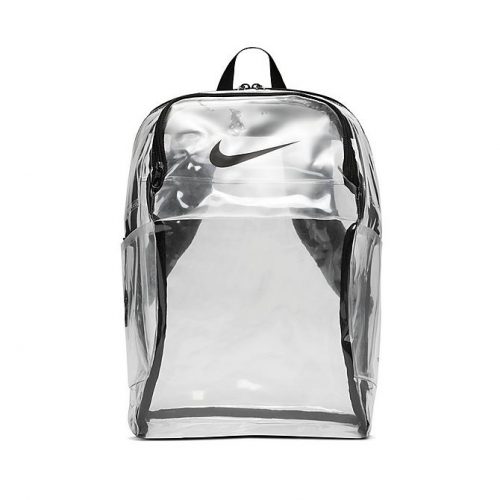 This transparent training bag could be an athlete's new best friend.
It's wide enough to fit a range of gear, and with its lightly padded straps, it makes for adjustable carry options.
Don't let the Nike logo fool you, though: this spacious sack can be used for weekend trips, college supplies or even work.
14. Vegan Snake-Printed Backpack
Add animal print into your everyday look with this vegan leather snakeskin backpack. The eye-catching pattern will make any look of yours pop.
15. Champion Supercize Clear & Iridescent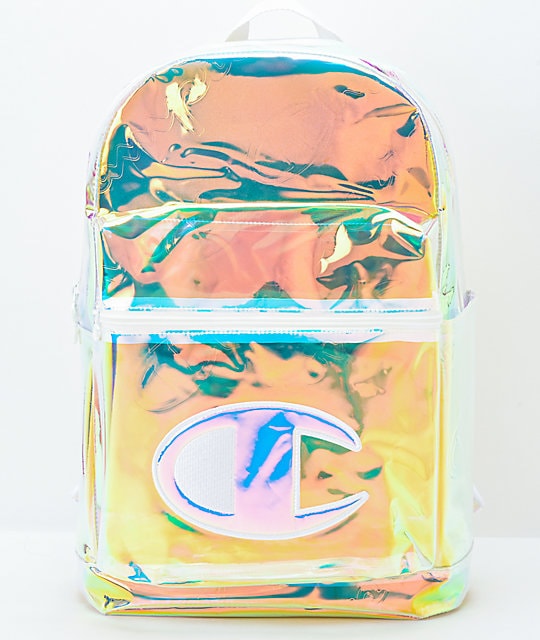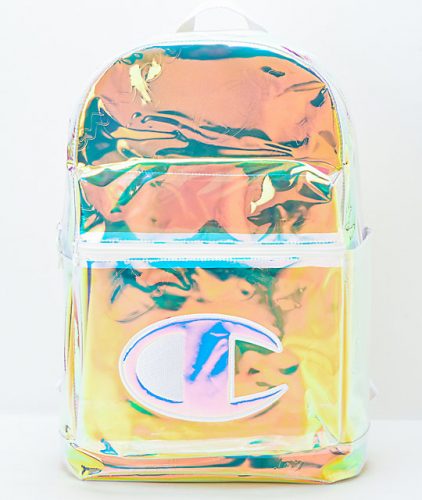 Shine bright all semester by carrying this bright, iridescent Champion backpack around.
16. Herschel Supply Co. Settlement Mid Rollcall Ash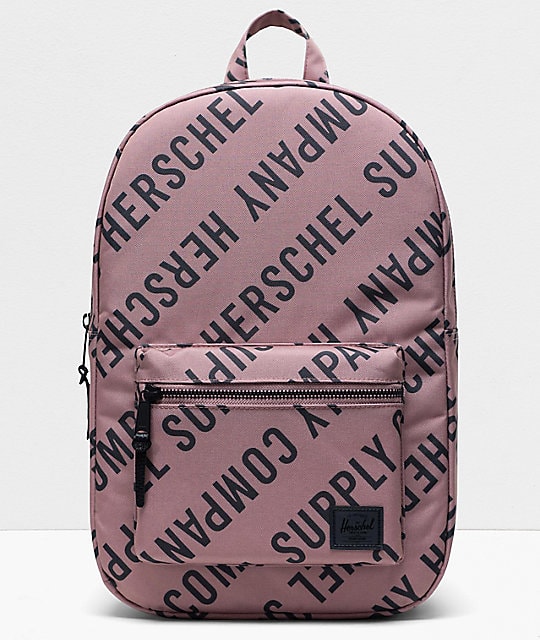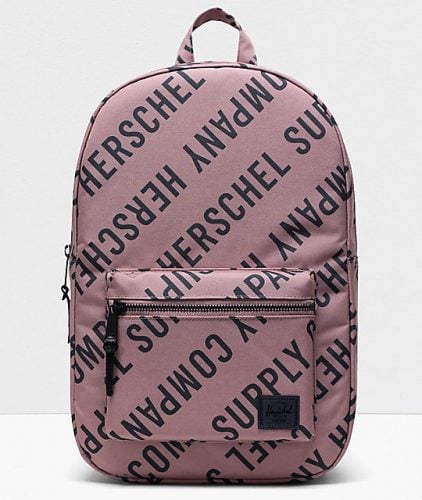 The wrap-around text pattern gives this Herschel Supply Co pack a luxury vibe at an affordable rate to match your stylish fits. It's such a cute backpack that will win you major fashion girl points!
17. Classic Corduroy Backpack
Coming in 3 different soft shades, this cute corduroy backpack will add subtle texture to your ensemble.
18. Hawaiian Backpack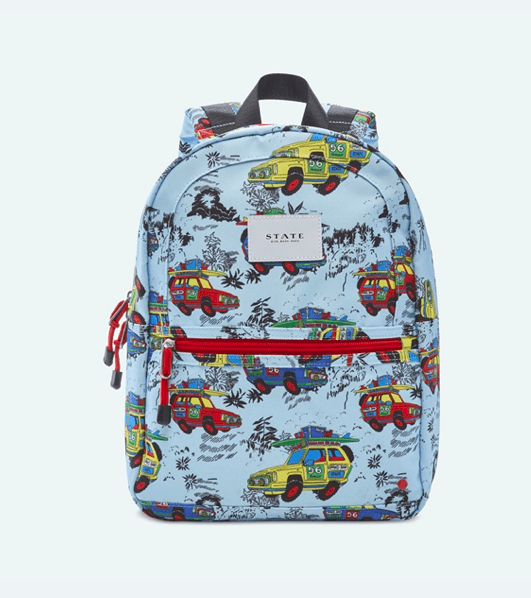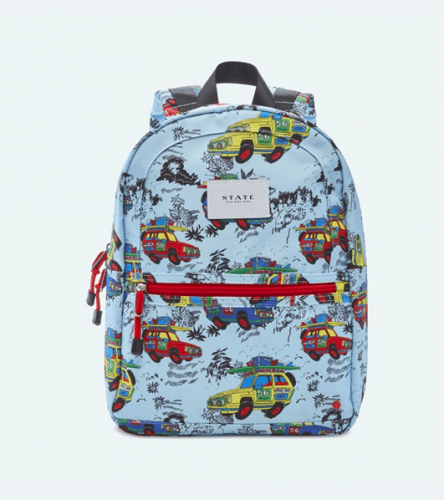 Driving to class isn't exactly the same as driving around Hawaii and taking a surfboard to class is probably out of question, but this cute Hawaiian-themed backpack is a pretty good compromise.
19. Herschel Convertible Backpack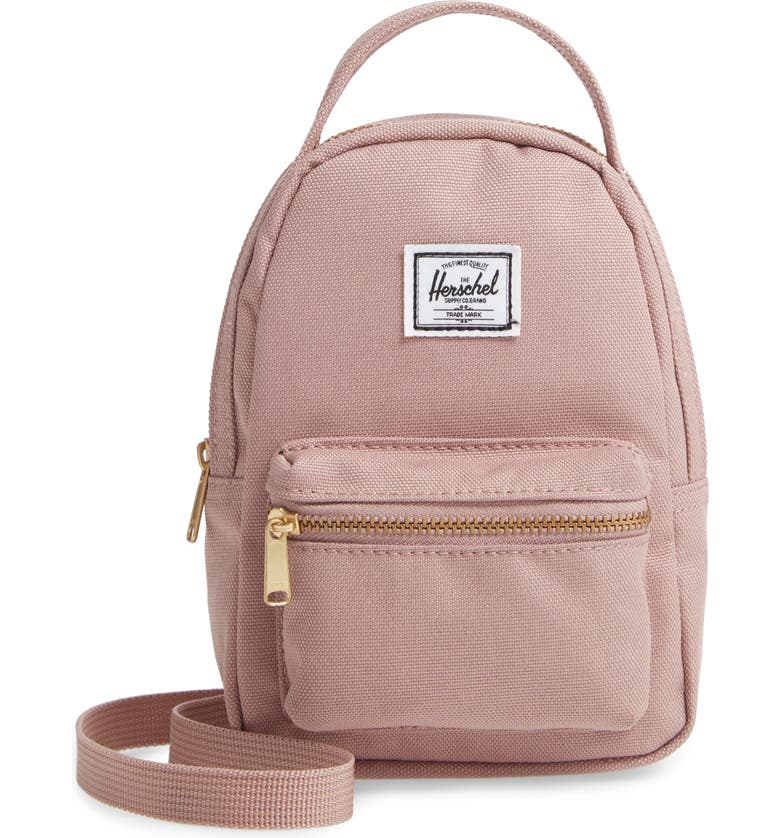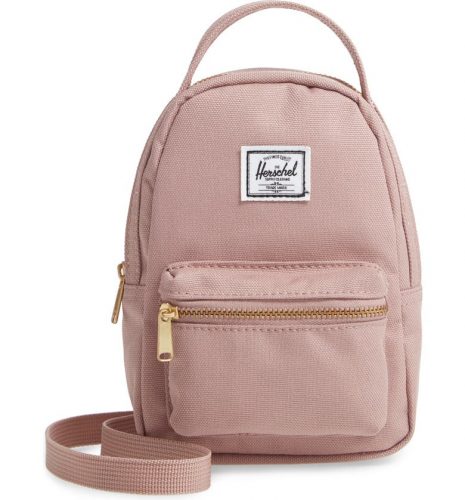 This cute pink mini backpack also doubles up as a convertible shoulder bag, so it's not only perfect for carrying your pens, pencils, and phone for exam days, but also for nights out or days you need to get errands done.
The front pouch is also available if you need extra space for other items as well as one on the inside.
Since we're coming up to springtime, this would be a sweet accessory to add to any of your springtime outfits.
20. Keep Truckin' Boho Purse
For all the bohemian girls out there, this waterproof laptop backpack will complement any boho-chic ensemble.
21. Harrods Mini Patent Chevron Backpack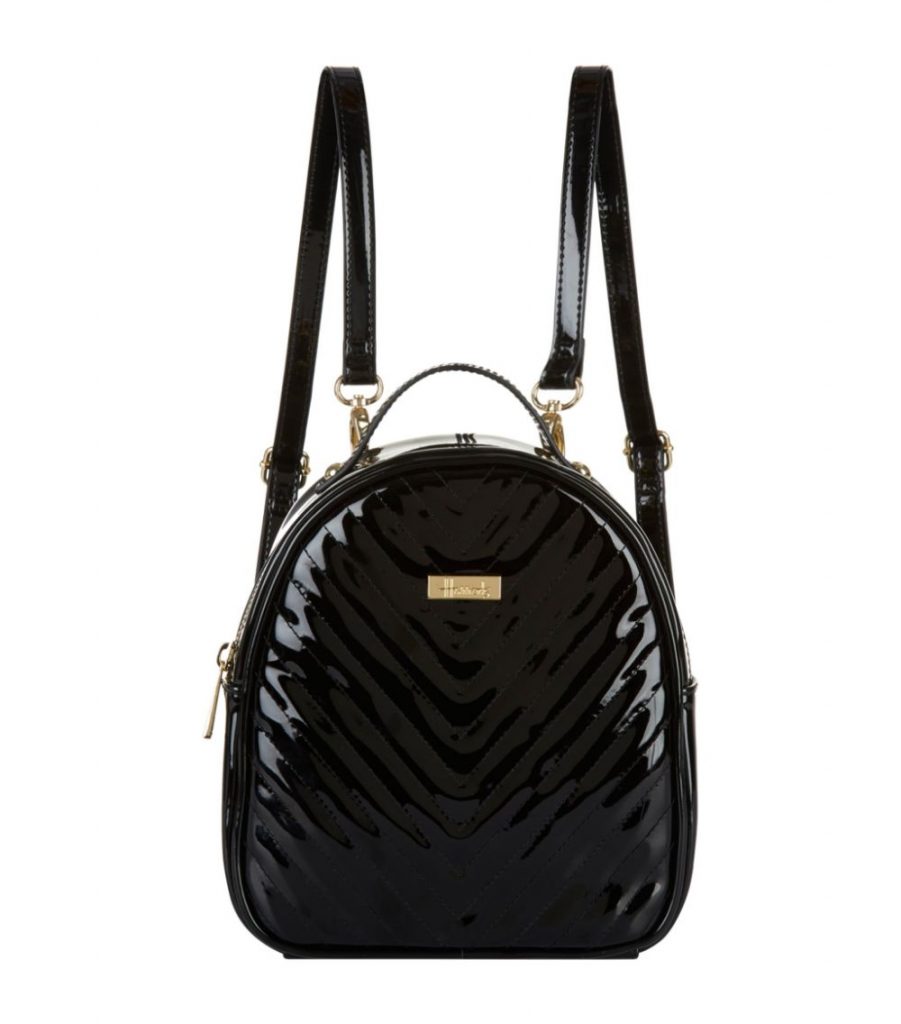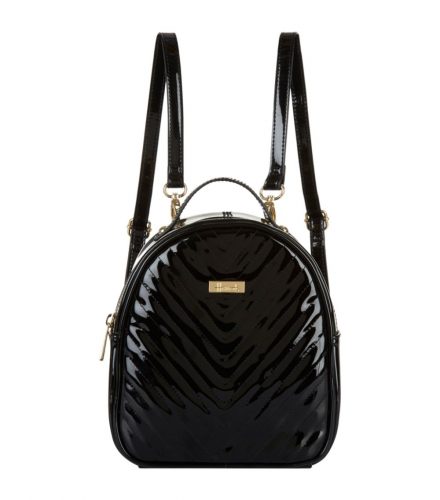 This glossy black mini backpack from Harrods screams chic and is perfect for days when you're going out to take in the sights.
Due to its small size, I'd recommend this for informal outings rather than an everyday bag, of course, if your class doesn't require that much reading material, this bag would be enough.
It's bold and daring and would be a nice addition to an all-black ensemble.
What's your favorite cute backpack?
Choosing a cute backpack for the semester is a great opportunity for you to refresh your style or try something completely different.
Whether your backpack is adorned with Hawaiian cars or minimalist white, there are tons of choices out there. If you can't decide on just one, pick a few to rotate with throughout the semester!
Whichever backpack you decide on, you'll be strutting to class with style in no time.
Tell us below in the comments which backpack is your favorite!
Editor's note: This post was originally published in 2020; it was updated and revamped in 2023 with new products and information.
If you liked this article on the cute backpack for school, consider checking out some of our favorites below —