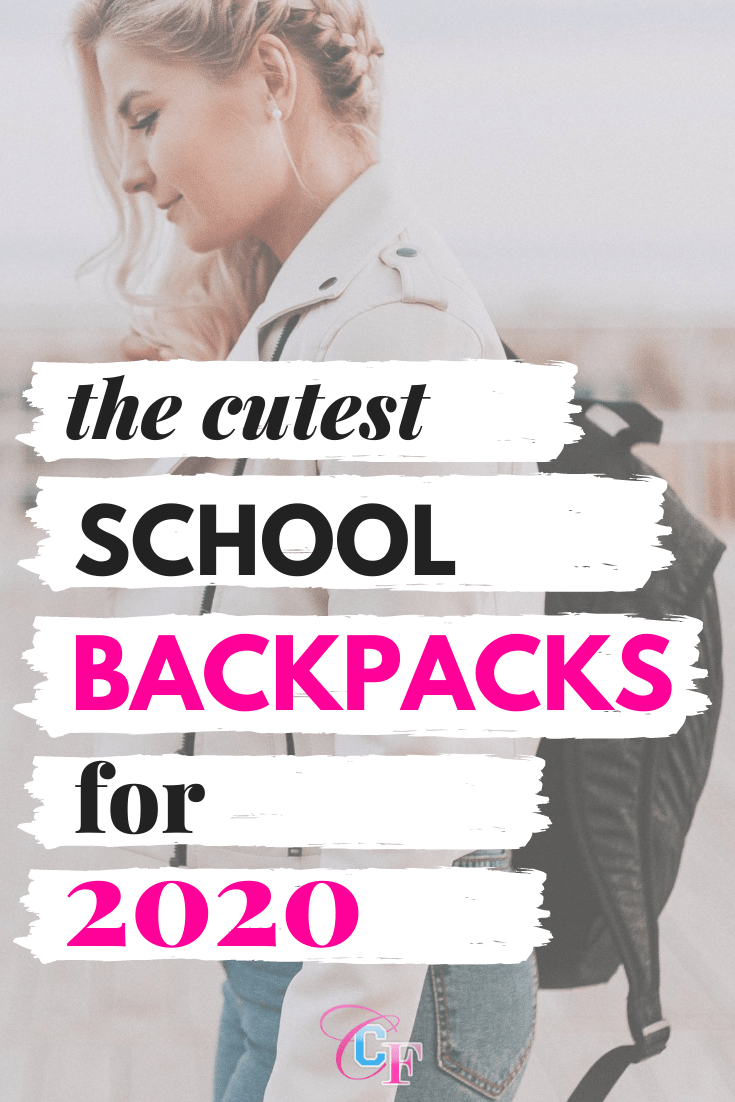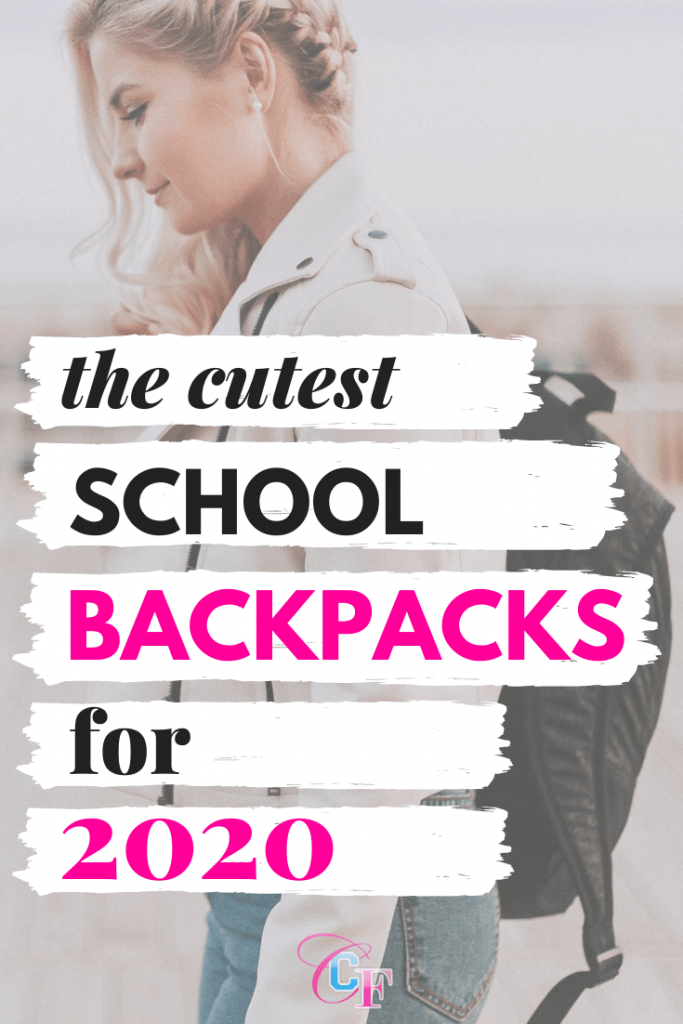 College fashionistas, with the fall semester right around the corner it's time for you to gear up with a cute backpack that will carry all of your essentials to class in style.
Your backpack is not just what holds your schoolbooks, but a daily accessory that is a part of your aesthetic identity. You want to make sure that the bag that holds your daily essentials for class is one that you love. Purchasing a backpack that aligns with your lifestyle and aesthetic will make it so easy for you to carry your style around with you everywhere you go!
This essential daily accessory comes in an abundance of shapes, colors and size. From minimalistic to grunge, we've rounded up the most stylish backpacks on the market.
Check out this range of cute backpacks to find the one that will bring your style with you everywhere you go.
Fjallraven Classic Kånken lavender
It's been spotted all over social media for a reason. This boxy, pastel purple bag has such an original design and can literally be paired with any outfit.
If pastel purple is not your gig — don't fret. This backpack comes in 38 different colors, ranging from dark solids to light shades.
Little Bee Vintage
From the trim details to the iconic bee emblem, this vintage number might just be your next signature item.
The authentic-looking faux leather gives off a high-quality look and will make any outfit stand out. This is a backpack for someone who is packing light and looking to carry just the basic essentials.
Adidas PU Suede Mini
If leggings and a tank top sounds like your everyday look, this pack is perfect for you. The sheer silver and black combo with the clinch closure is so sleek and easy to use throughout the day.
Both glamorous and sporty, wear this bag to match your athleisure lifestyle.
The North Face Borealis
This ultra-classic backpack is a lifestyle essential that you're guaranteed to see all over campus. Perfect for any activity and any outfit, this bag will suit all your backpack needs.
On top of functionality, this bag comes in so many different colors and patterns. You can rock your favorite color with a sturdy pack that will last long after graduation.
Leaper Floral
By sporting these bright and fun floral patterns seen on this cute backpack, you will maintain a tropical vibe all semester long.
Pair this with your Vans for a cool skater look.
O'Neill Shoreline Butterfly
This eye-catching pack with a black and white striped cover that is centered with a butterfly patch is the perfect addition to a grunge or indie look.
COOFIT black faux leather
Get yourself a degree and a paycheck with this sleek black backpack accented with gold details.
If you're going to class and then the office right after, make your life so much easier by having one bag that can do it all — which is exactly what you need when you're always working.
JanSport Superbreak Plus soft tan
This off-white JanSport backpack is essential for girls with neutral and cream-colored wardrobes. This simple backpack will match your minimalistic color scheme.
Dickies Student Tie Dye
Tie-dye is so in right now and so is this bag.
If you're looking to incorporate streetwear into your style, this backpack is what you need. Streetwear is all about sporting a distinctive style and this bag will definitely do that for you.
Nike Unisex-Adult Brasilia
For all the college athletes and gym-goers, this hot pink Nike backpack is everything.
This pack comes with 4 slip pockets and 4 exterior pockets, giving you all the space you could need for both school and the gym.
UO Flower District Tote
Represent LA's Flower District no matter where you live with this cute tan printed tote.
Complement some boyfriend jeans or an oversized t-shirt with this tote for a laid-back look.
UO Collette Knotted Tote
This Colette knotted tote by Urban Outfitters is effortlessly cute.
Get this tote if you go to a school where it's warm all year long or during the summer season for a beach vibe.
Simple Square
This olive, box-shaped backpack is sleek and simple. Carry your laptop around in this unique and minimal backpack for a softer, toned-down look.
Vegan Snake-Printed Backpack
Add animal print into your every day look with this vegan leather snakeskin backpack. The eye-catching pattern will make any look of yours pop.
Champion Supercize Clear & Iridescent
Shine bright all semester by carrying this bright, iridescent Champion backpack around.
Herschel Supply Co. Settlement Mid Rollcall Ash
The wrap-around text pattern gives this Herschel Supply Co pack a luxury vibe at an affordable rate to match with your stylish fits. It's such a cute backpack that will win you major fashion girl points!
Classic Corduroy Backpack
Coming in 3 different soft shades, this cute corduroy backpack will add subtle texture to your ensemble.
Mini Kane Hawaiian Cars
Driving to class isn't exactly the same as driving around Hawaii and taking a surfboard to class is probably out of question, but this cute Hawaiian-themed backpack is a pretty good compromise.
LOLA™ Swish Starchild
Both bold and sturdy, this neon-orange, nylon backpack is a great for adding a bright color into your daily looks.
BAGGU Drawstring natural grid
This canvas satchel drawstring pack with a grid design is so unique, yet very minimalistic. The black and white pattern stands out but is versatile and can be paired with any outfit.
Keep Truckin' Boho Purse
For all the bohemian girls out there, this waterproof laptop backpack will complement any boho chic ensemble.
What's your favorite cute backpack?
Choosing a cute backpack for the semester is a great opportunity for you to refresh your style or try something completely different.
Whether your backpack is adorned with Hawaiian cars or minimalist white, there are tons of choices out there. If you can't decide on just one, pick a few to rotate with throughout the semester!
Whichever backpack you decide on, you'll be strutting to class with style in no time.
Tell us below in the comments which backpack is your favorite!