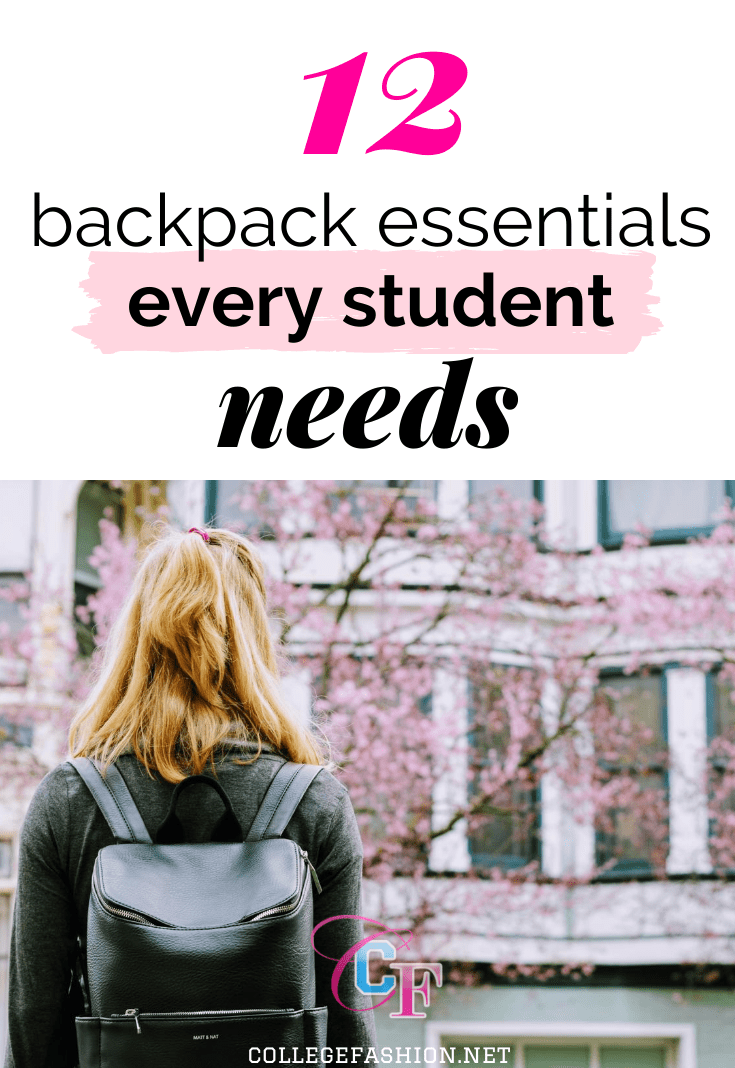 During my first year of college, I struggled to find the best items to carry in my backpack that were essential for both school life and personal life.
Of course, you've got the usual suspects: notebooks, laptop, and pencil cases. Today, however, I'm choosing to focus on the other things that we regularly leave behind in our dorm rooms.
Now that I'm a third year student, I've got filling a backpack down to a science and I'm here to share my go-to picks with you!
Related post: The 30 Best College Backpacks, According to Actual College Students
1. Reusable Water Bottle
We all know the importance of staying hydrated. By toting around a reusable water bottle, you're also doing the environment a favor!
Cute water bottles are a dime a dozen, but this blush-colored insulated bottle is at the top of our list.
2. A Good Book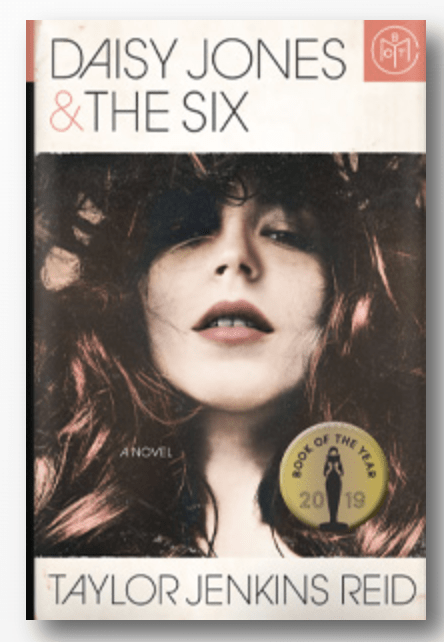 Having a book – outside of your normal class readings – is an absolute must.
I found myself bored staring at my cell phone between classes which is a gigantic waste of time, usually. Reading for fun not only relaxes the mind but keeps it occupied in a healthy way.
Pick a short read that will entertain you, but keep your backpack light!
3. Planner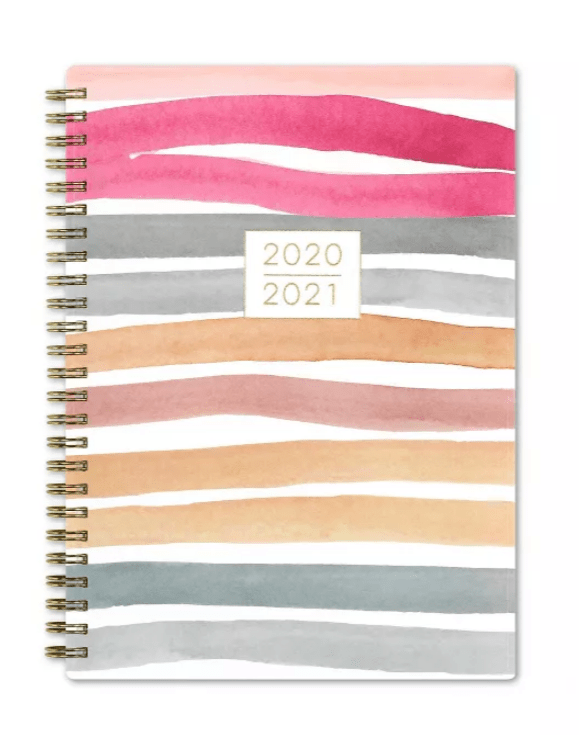 A planner is a game-changer. If you continue to struggle with organizing your life, consider investing in a planner.
I found this bright one at Target. It is spacious enough to schedule anything happening in your academic year between meetings, friend dates, and homework reminders.
4. Hand Sanitizer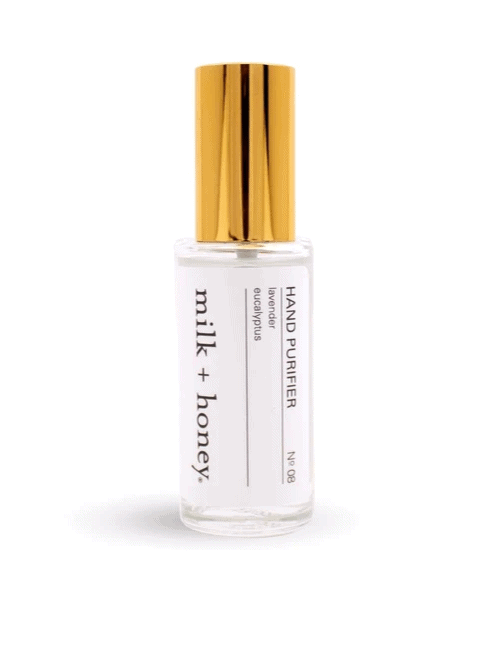 Keeping a small hand sanitizer in your backpack is more essential now than ever before. Making sure that you are keeping yourself and others safe whenever you step outside is a non-negotiable.
There are so many hand sanitizer options out there, but this milk + honey hand purifier is the most stylish way to clean your hands yet! A blend of lavender and eucalyptus, this purifier contains 80% alcohol, which is enough to eliminate any harmful germs left on your hands.
While it might be on the pricey end, it is a wonderful option for those looking for a purifying and moisturizing hand sanitizer to keep handy.
5. Lotion
Early on in my college days, my classmates would constantly ask me if I carried lotion. Pretty soon, I found myself needing to carry around a bottle too.
You never know on what occasion you might run into needing a moisturizing balm, but trust me, when that day comes, you'll want to be prepared.
6. Portable Charger
It's a story that we are all familiar with: you wake up late, get ready in five minutes, rush to make it to class on time, then you check your phone and notice that you forgot to plug it in the night before.
This has happened to me more times than I'd like to admit. Whether you use your phone often during the day or not, a portable charger is an essential to have in your backpack.
You never know when you might need your phone for a class or an emergency, so investing in a portable charger is necessary for all college students.
7. First Aid Kit
While this item is not as stylish as the rest, it's likely the most important one on this list.
You never know what kind of situations you might find yourself in, so making sure you have first aid supplies is crucial. This kit contains over 80+ supplies for any real-world injuries.
If nothing else, you'll be needing those band-aids for blisters when you break in a new pair of shoes. Trust me.
8. Umbrella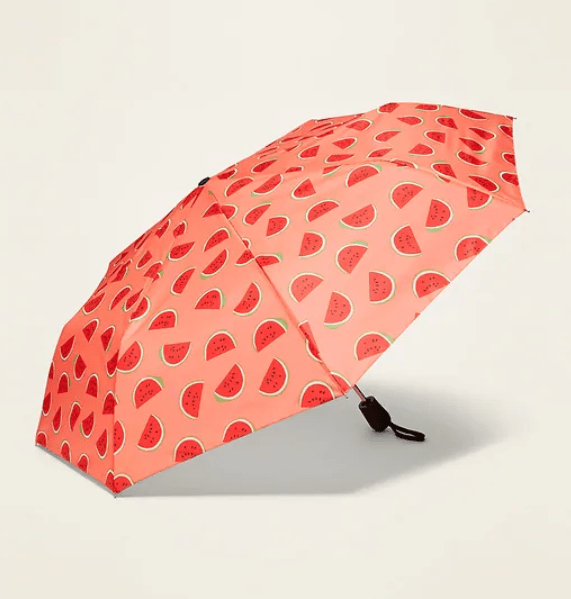 Your hair, school supplies, and cute outfit will thank you… and then you'll thank me. Keeping an umbrella on you at all times will save you so much heartache.
Whether it's a small drizzle or heavy rain, an umbrella will ensure you arrive at all your classes dry and safe.
This colorful and budget-friendly umbrella is perfect for any college student on the go. It's small enough to fit in your backpack comfortably but big enough to cover you during a torrential downpour.
9. Journal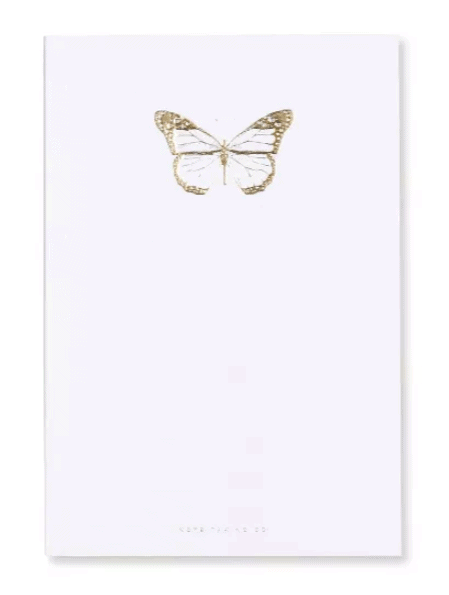 Different from a planner but just as important, a journal is an essential item to keep in your backpack always. You never know when a money-making idea will come to your brain or a funny encounter you won't want to forget is going to arise.
Even if you just jot down important parts of your day or find it helpful in your meditations, a journal is great to keep in your backpack at all times.
This cute butterfly composition notebook from Target is affordable and well-reviewed.
10. Small Cardigan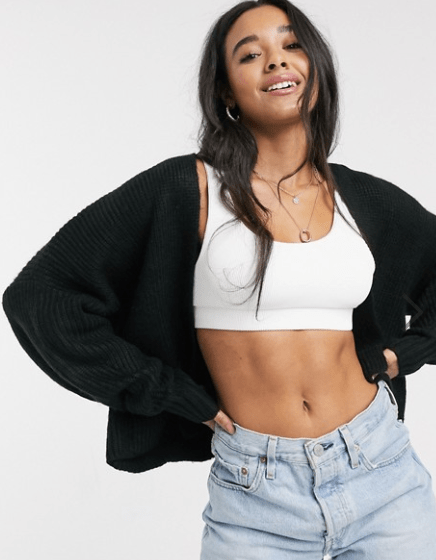 I'm not sure what it is about college classrooms and the temperature always being way too low for comfort, but it's going to happen to you.
Even if it's an old, small sweater you hate seeing in your closet, throw that puppy into your bag. Being cold in a classroom can take a lot of focus off of what you're being taught.
11. Scrunchies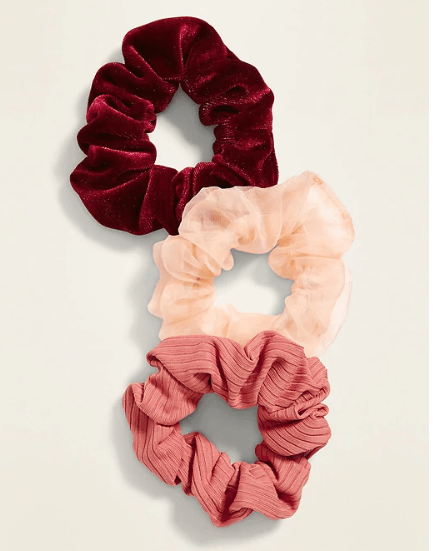 Perfect for clearing your face from any flyaways, a scrunchie is both stylish and small enough to keep in your backpack without taking up a lot of space.
This 3-pack from Old Navy comes in a variety of colors and assortments and will keep your wallet happy… and so would making your own with this DIY.
12. SOS Alarm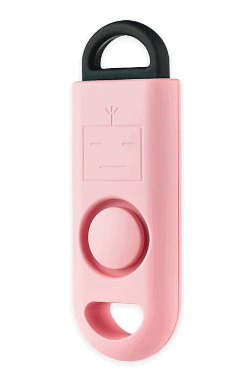 While it's a sad reality, it is essential for women to keep a personal alarm in their backpack or purse. This compact and effective SOS alarm will give you peace of mind.
Small, manageable, and functional, this rescue signal can be used when in need. I only recently discovered this item as an essential, but once I did, I made sure to keep it easily reachable on my backpack 24/7.
What essentials do you keep in your backpack?
Let me know what you thought about my list and which essentials you carry around in your backpack in the comments below!