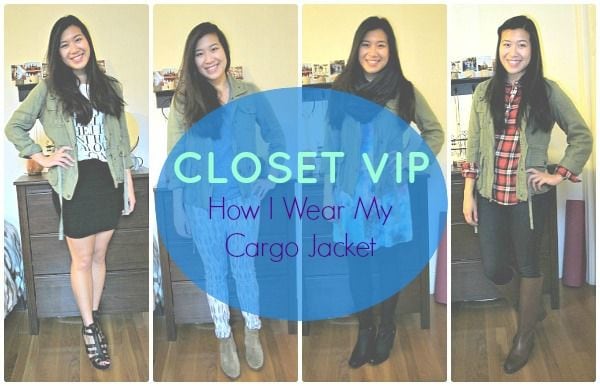 Cargo jacket outfit, field jacket, anorak… call 'em what you will, but these outdoorsy-looking, military-inspired jackets have found a permanent place in my heart wardrobe. And yes, I did mean utility jackets, plural.
I'm not ashamed to say that I am the proud owner of not one, not two, but three cargo jacket outfits, in varying weights and materials, so that no matter the season, I'll never have to go without this beloved piece of outerwear. Overkill? Perhaps. But the cargo utility jacket is so incredibly versatile that you can hardly blame me for relying so heavily on this Closet VIP!
For more tips on how to wear some of my favorite wardrobe essentials, check out previous Closet VIP posts on how to wear: a striped shirt, a black skater skirt, a denim jacket, and a navy blazer.
3 Tips on Choosing the Perfect Cargo Jacket
1. Style
Okay, so technically there are differences between cargo jackets/field jackets/anoraks/utility jackets/military jackets, but for the purposes of the retail world, the names are apparently interchangeable.
Moral of the story: a rose by any other name would smell as sweet, and a piece of outerwear with a drawstring waist, metal buttons, and cargo pockets by any other name would look as stylish.
2. Cut & Color
In terms of cut, there are definitely some differences, though: some jacket outfits have a more pronounced drawstring that lets you cinch in your waist, which is perfect for a curvier or hourglass figure.
Since I have a more boyish, straight up-and-down torso and prefer to keep the focus on my legs, I'm more drawn to a boxier style.
For these jacket outfits, it's easy to be olive green: anything on the spectrum between olive to hunter olive green is the most traditional and versatile hue.
However, as this type of outerwear gets more and more popular, there are all sorts of colors available. If you want to stay neutral, go for gray, tan, or black. For a fun punch of color, teal, and burgundy are great options for fall!
3. Consider the Weather
Make sure to tailor your purchase toward the local weather. After all, these jacket outfits are meant to be super functional. (So many pockets!) Many versions I've seen come with hoods – bonus points if they're detachable!
The jacket I'm wearing in this post, made of lightweight cotton, is my spring through early fall jacket outfit. The other two I own are a longer, slightly heavier field jacket from Gap (fall through early winter), and a quilted-down Uniqlo jacket that's perfect for wintry days.

My Cargo Jacket
I think I can safely say that my $19 American Eagle Outfitters cargo jacket outfit (pictured below) is, hands-down, the most worn item in my entire wardrobe. We've had a pretty amazing relationship, this jacket and I: we're fast approaching our fifth anniversary together and I can't imagine life without it.
(Seriously, though, I thought I lost my jacket in a café a few weeks ago and was totally devastated when I called the next day and they didn't have it.
After actually shedding a copious amount of tears, I realized that I had in fact left my jacket in the school library… the librarian did not understand my quavering voice as I thanked him over and over for retrieving it from the lost and found.)
Suggested Retailers
Classic:
Trendy/Edgy:
If you're willing to splurge, Barbour makes the most beautiful waxed cotton field jackets that supposedly last forever. Plus, both the Queen and Alexa Chung are fans. If that's not enough to convince you, I don't know what will.
How I Wear My Cargo Jacket
1. Mad for Plaid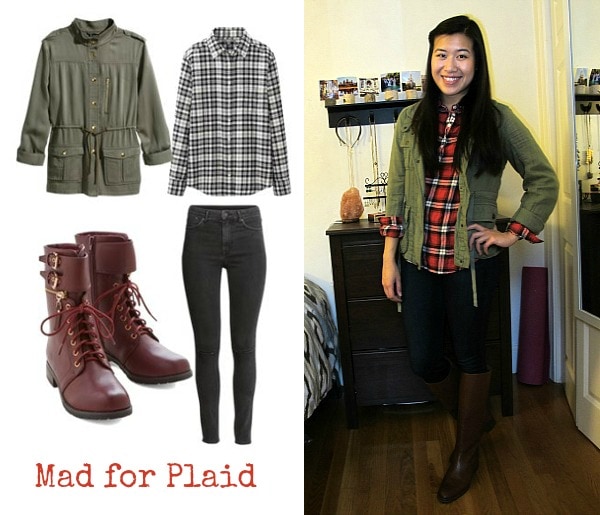 Product Information:
Cargo jackets and plaid go together like apple-picking and fresh cider donuts. Or like pumpkin spice lattes and college girls. Basically, they're a match made in autumnal heaven, and you should not question their eternal appeal.
2. Paint the Town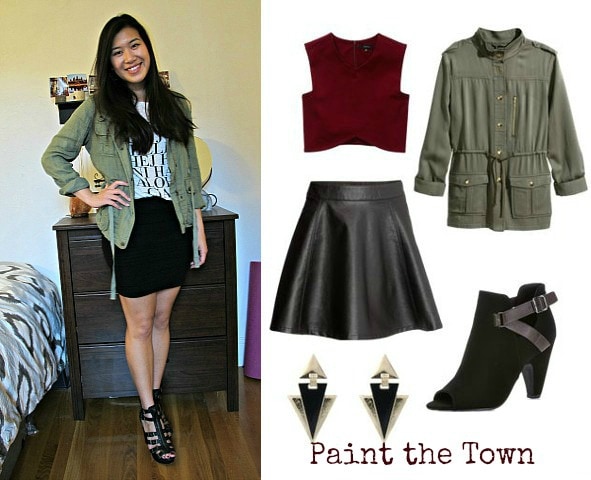 Product Information:
For a night out, give the moto jacket a rest and reach for a cargo jacket outfits instead. Not only will it keep you comfortable and warm, but the cargo jacket's laid-back vibe will effortlessly pull your outfit ideas together. It also helps to tone down a sexier look, whether it's a bandage skirt or a crop top and faux-leather skirt combo.
3. Fall for Frocks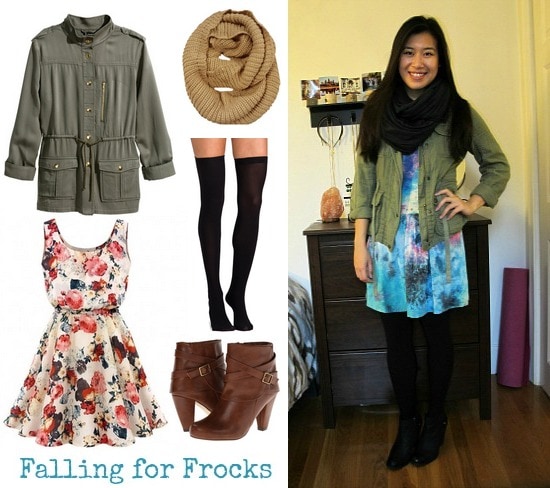 Product Information:
Don't pack those breezy summer dresses into storage quite yet! All it takes to fall-ify (that's probably not a real word) your favorite sundress is a pair of tights, ankle boots, and a warm scarf. And, of course, your trusty friend the cargo jacket outfits!
4. Risky Business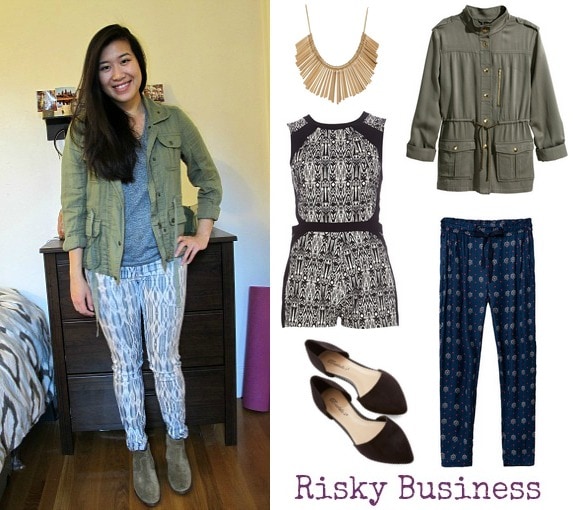 Product Information:
Got a super-trendy purchase that you just couldn't live without when you bought it, but has now been collecting dust in your closet for months because you can't figure out how to wear it?
For many of those "love-it-but-how-do-I-wear-this-trend" clothes, the cargo jacket outfit is the answer to their prayers! (I think of clothes like they're the toys from Toy Story – just as Woody and Jessie are sad when they're not played with, your clothes are feeling sad that they're not being worn!)
A neutral cargo jacket is a great foil for wild prints or dramatic hemlines. Maxi dress? Patterned romper? Hi-low skirt? Awesome pants that you bought for €10 while you were abroad and happen to match your duvet cover? Put a cargo jacket on it!
What did you think?
Would you wear these outfits? Do you have a dearly beloved cargo jacket, too? What's your favorite way to wear it? Let me know in the comments!